eBay is one of the world's popular online marketplaces. This ecommerce company started in 1995 as a place to buy and sell collectables and hard-to-find items.
The online store provides millions of items that are absolutely worthy of its price.
It also allows you to sell anything under the sun, whether it is a new line of gadget or an unusual item stacked from your garage, provided that you are flexible about the price.
The online store provides better benefits than just buying and selling by giving you insight into the real market or street value of the items around the world.
Becoming a member at eBay is absolutely free while the sellers only pay a reasonable amount to sell online and another minimal percentage of the item's value when it is sold.
Since it started, eBay has become the world's largest place to buy and sell, with millions of items and a community of hundreds of millions of regular people and businesses.
eBay & Its Mobile Apps
The advancement of mobile technology has created a tremendous impact on the consumer and business alike. Today, we can see a dramatic growth of mobile app and eBay is surely taking advantage of it.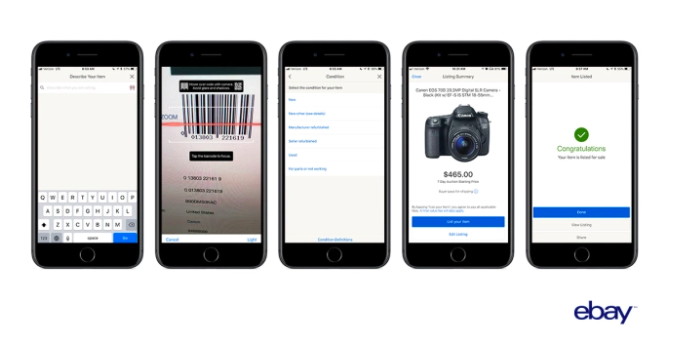 eBay apps actually make their customer's lives easier by giving them a streamlined buying and selling experience.
The company has produced 14 mobile apps that allows users to conveniently sell, shop, and hunt for great deals. We'll talk about a couple briefly to let you know what they did to eBay business chances.
RedLaser iPhone app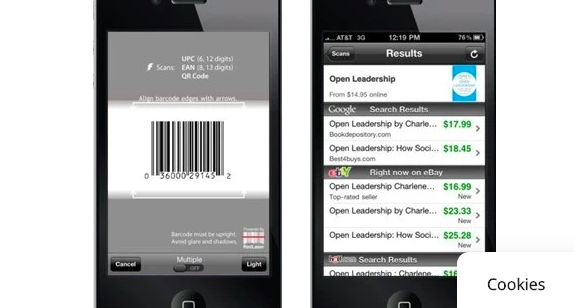 RedLaser iPhone app was created by eBay to allow bar code scanning using the phone's camera.
With this eBay mobile app, you can quickly compare prices on their platform. According to the company, this app has been downloaded nearly seven million times.
Those who are looking for great deals and hot items, eBay alert the mobile shoppers as to the status of your auction to let you stay up-to-date.
If you have been outbid or when a sale will expire soon, the mobile app will let you know. You will never miss another chance of acquiring that hard-to-get item you ever wanted.
Worth Reading :
The new update of the company's mobile app is providing customers the access to a seamless auto-complete search feature.
The new guest checkout feature allows shoppers without PayPal account to purchase an item through the app and not to mention that the checkout process is way quicker.
The eBay Now
It is another eBay mobile app that allows searching for items that are available for pick up from the nearest local retailer. The items will be delivered right to your doorstep within 1 to 2 hours.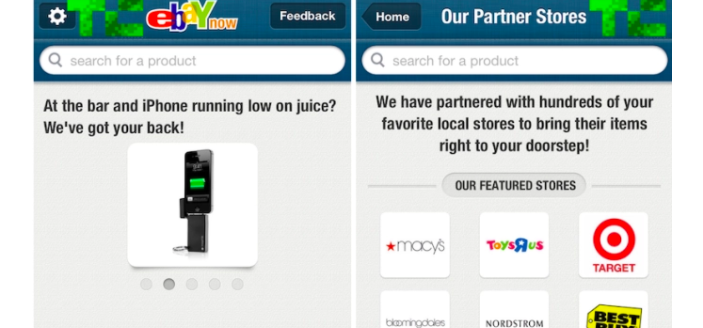 From a seller's perspective, eBay mobile apps enable them to sell items without the hassle.
Using the eBay seller app, they can upload the photos of their items through their smartphones and save it as drafts, and then complete the process from their laptops and desktop computers.
Writing long list of product description, pricing, and shipping guidance is easier done from a keyboard. Additionally, sellers can list products from its desktop computers and complete the process on their smartphones.
Uploading photos, editing listings, and switching between mobile and desktop computers are very convenient to sellers.
Larger photos, product reviews and improved search results are just some of the important factors that makes eBay shopping experience a whole lot fun and convenient.
The company reported that eBay mobile app resulted in the following:
13 pieces of clothing, shoes and accessories are sold every minute.
1 item is purchased every second using the mobile app.
94 bids are made every minute through its mobile apps.
Approximately three to four Ferraris are purchased every month via mobile app.
Some of the most expensive holiday purchases include diamond jewellery, designer handbags, and luxury watches.
Until today, the company is constantly findings ways to shape the way consumers buy and sell. This mobile app strategy has indeed startled the competitors as eBay have earned billions through its mobile apps.
Useful Resources :

Author: Sonali Khanna
I am a digital marketing expert at Mofluid. Love writing on ecommerce & mobile. Reading newspapers, novels and eating nuts is what keeps me busy in my free time.