Feedback Five is a program that is designed to give you feedback reviews from the customers on online retail sites, most notably, Amazon.
It's a tool designed to help you keep track of all the relevant feedback you have received and encourage feedback from your customers.
It also helps to make sure that the negative feedback is kept to a minimum so that the product is recommended by most, if not all the customers that buy it.
This is a valuable tool for companies since most customers look at the reviews of a product or service before purchasing it.
And since human nature doesn't really look at statistics or objective research as much as it looks for one bad review from a stranger, it's important that a bad review is never posted in the first place.
Feedback Five is one of the many programs out there that you can purchase to keep track of your feedback.
And through this whole article, you will find out all about its benefits and drawbacks and finally conclude whether it's the right feedback program for you.
So let's get started with our Feedback Five review.
The Need for Amazon Feedback Request Software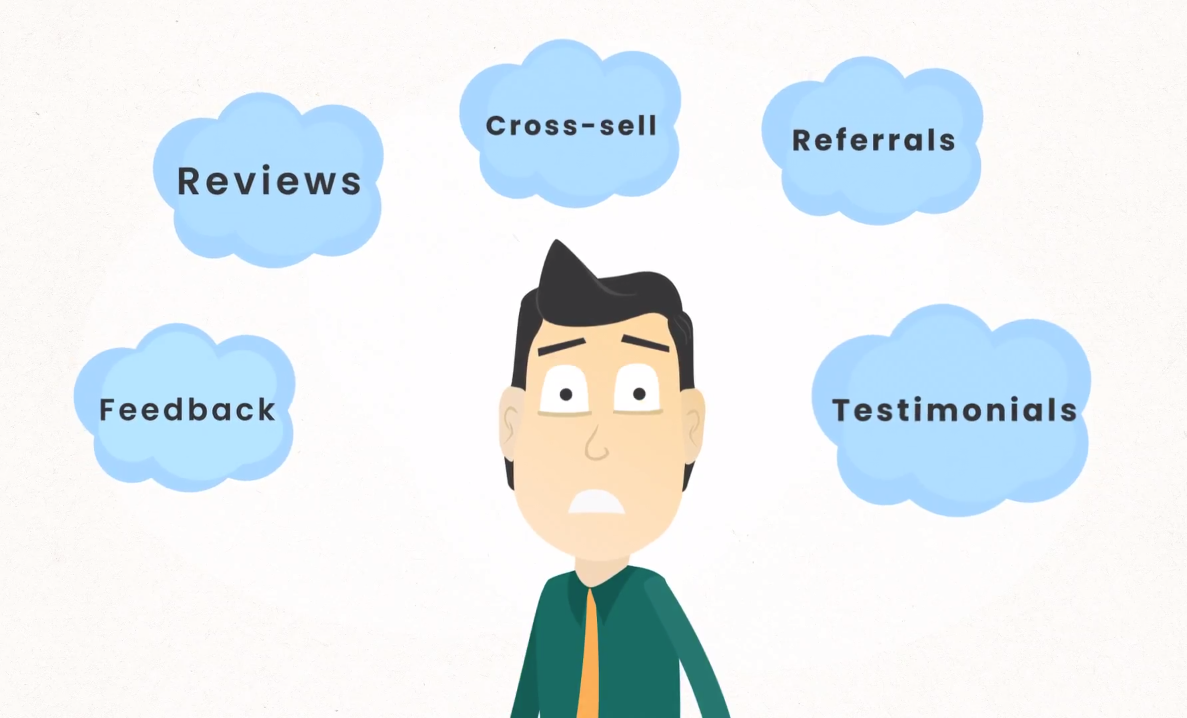 Feedback Software is necessary if you want to improve your sales in any online retail store.
Since you won't have any face to face contact with your customers because of the geographical distance between you two, you will need something in lieu of talking to them.
Since that part allows you to actually improve your business and eliminate blind spots and mitigate any negatives that may or may not exist with your strategy or your products and services.
According to a survey taken by the Annual Bright Local Consumer Review including 1062 people, 84% of customers trust online reviews.
What's more, is 74% of online customers say that a positive online review makes them trust a local business more.
A survey from GoFrugal.com confirms this further, with their statistics, which show that 88% of people trust online reviews and 72% trust a business more because of a positive review.
There are also several other benefits to taking feedback, for instance, 18% of your consumer sales happen because of word of mouth, and that can only increase if your feedback shows that people would recommend your products to other people.
Surveys Provide Insight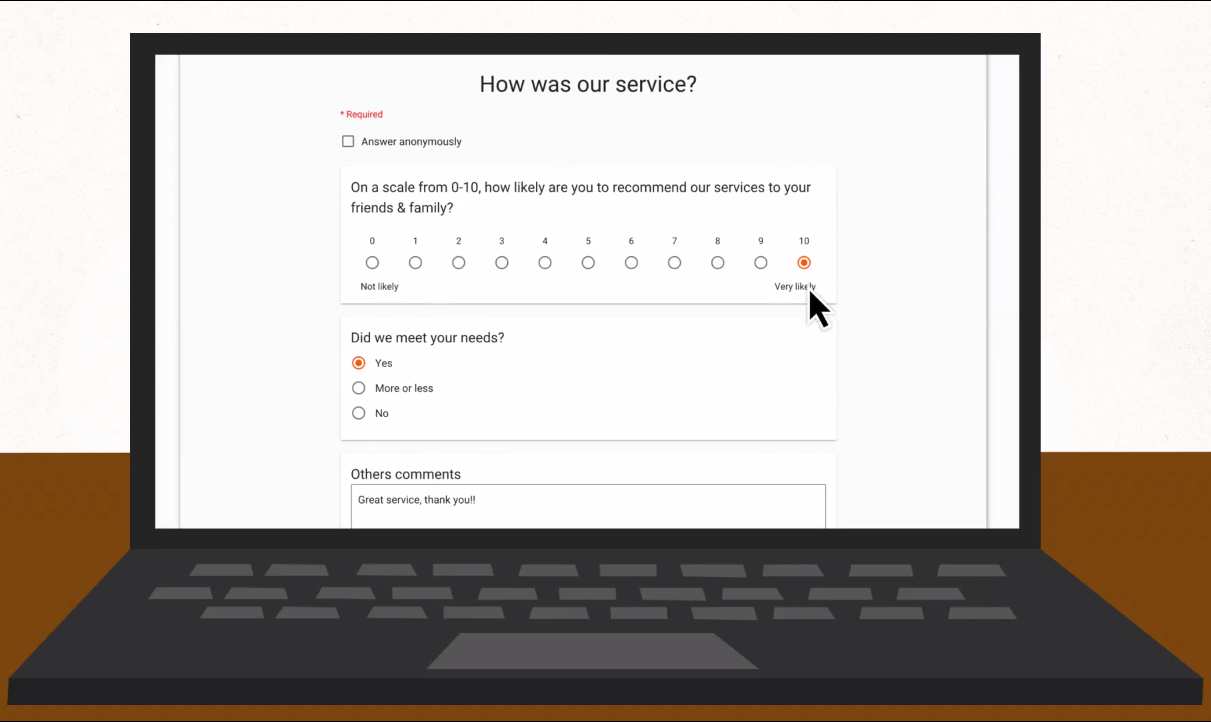 Surveys are great tools to help your business grow. They can help identify the types of things you need to do in order to bring in more customers and increase your revenue stream.
They can help you convert customers that didn't buy anything if they visited your catalogue or your online store.
In order to do this, various feedback software has options to send out surveys to customers that visit your online store but don't buy anything or to contact them by email and offer them a discount.
This way you can also find out if the main reason your products aren't selling is the price, or the product itself, or the perceived value, etc.
Related : Ways To Find Best Selling Products
You can even send out surveys after purchases to ensure that the customers are happy with the purchase and gain insight into what you can do better in the next iteration of the product to improve it.
Surveys can also help you personalize certain offers or products for customers.
For instance, they can help you find out if there is a niche that you're not tapping that is interested in your products and they are being kept back by something you can easily remedy.
Related : Ways To Find Product Niches With Low Competition
You can gauge these customers' interests by reducing prices, offering a product they love along with yours in a bundle or offer them a customized product to their liking.
Feedback Software Aggregates The Data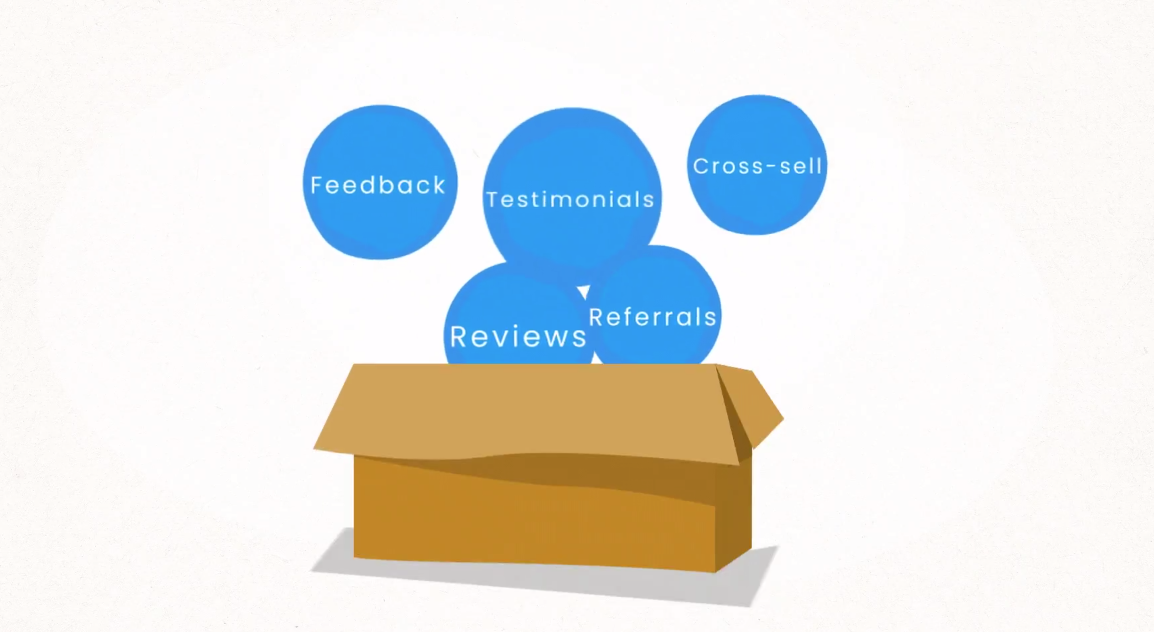 Feedback software allows you to aggregate data from all sorts of feedback types such as surveys, reviews, individual replies, referrals, and testimonials.
It gives you the big picture and allows you to improve on the overall problems with your strategies and products.
Feedback Five Features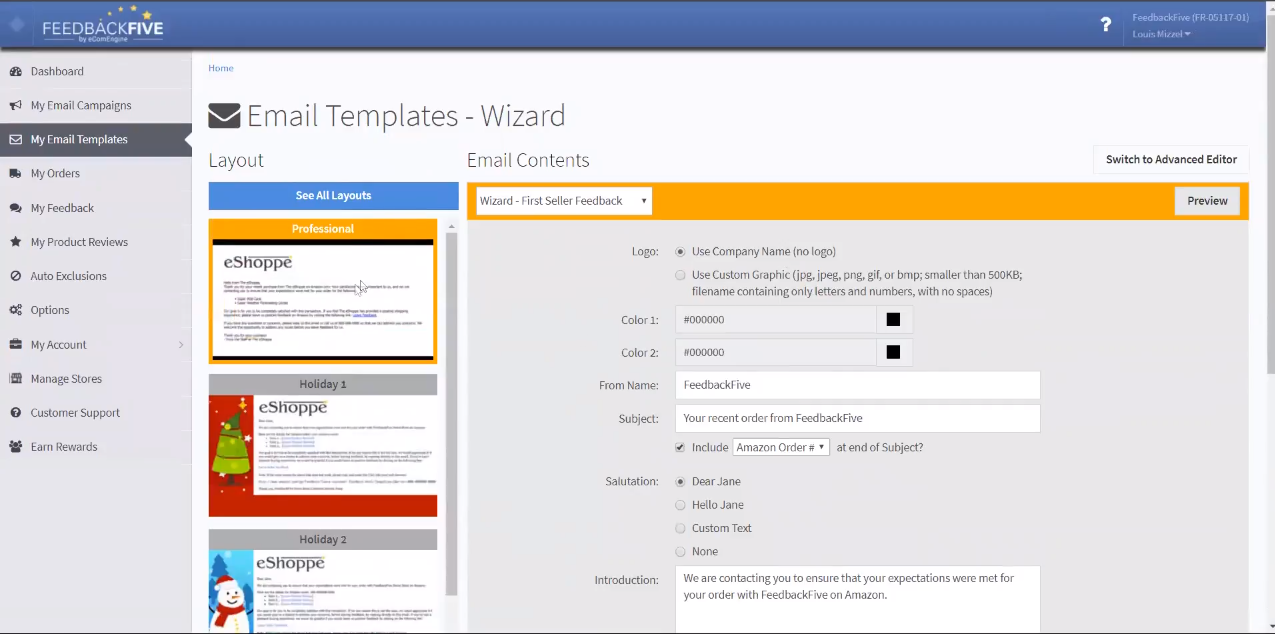 Unlimited Users
In order to sell on online platforms, you will have to delegate responsibilities.
There are so many products to take care of and so much feedback to analyze that it will be impossibly hard to do it all by yourself.
This is where Feedback 5 really shines and allows you to set up multiple user profiles for one account.
This is true for all levels for pricing include the Basic, Pro and Enterprise Plans.
This will allow sharing access, and with more than a single pair of eyes on the dashboard, you can monitor seller feedback and test subject lines, and product campaigns, etc.
Related : Feedback Five Vs Feedback Genius
Unlimited Campaigns
The option for unlimited campaigns would allow you to promote one product many times and multiple products at the same time.
This will yield a greater rate of return than if you were running a limited number of campaigns for a limited number of products.
It will also allow you to customize and personalize the campaigns based on the feedback that you receive.
The Pro plan will give you access to create custom campaigns which include very specific information so that your customers can be greeted with a custom message.
You can also set advanced rules and exclusions so that emails can be avoided to those who've received late orders or those customers that are repeat buyers, etc.
The unlimited campaigns option is in the premium Enterprise Pricing category, and hence, would allow for maximum automation.
Multiple Marketplaces
One of the best parts about Feedback 5 is that you can have access to as much as 10 marketplaces; on a plan that costs $60.
This allows you to display your products on multiple platforms and get better returns on investment than if you were selling your products on a single platform.
You can seamlessly toggle between your accounts with the Enterprise Plan or with the Pro Plan and can streamline your feedback and billing management.
You can see what type of messaging and campaigns are working with one marketplace and which is working with the other.
You can also collect the feedback that you've received for all the marketplaces and focus on the commonalities between all of them to launch uniform campaigns if need be.
Professional Designs and Support
The reviews about Feedback5 compliment the beautiful templates and custom emails and campaigns that the software allows them to create.
And with the certified email designers that the company has at its disposal, this is made very easy.
According to the company itself, the designers offer professional designs that have a $399 value at a $60/month charge.
Alerts and Analytics
The software also allows you to be alerted when negative ratings are given to any product so that you can immediately respond.
Remember, negative ratings have a much bigger impact than a positive rating does. If you subscribe to the Pro Plan or higher, you can choose to receive alerts by text or email when you receive negative ratings.
You will also have the ability to view and search and filter the feedback depending on several categories.
This will help to narrow down any overarching reasons that you may be getting bad reviews for a product from a single region or a certain country etc.
Feedback Five Reviews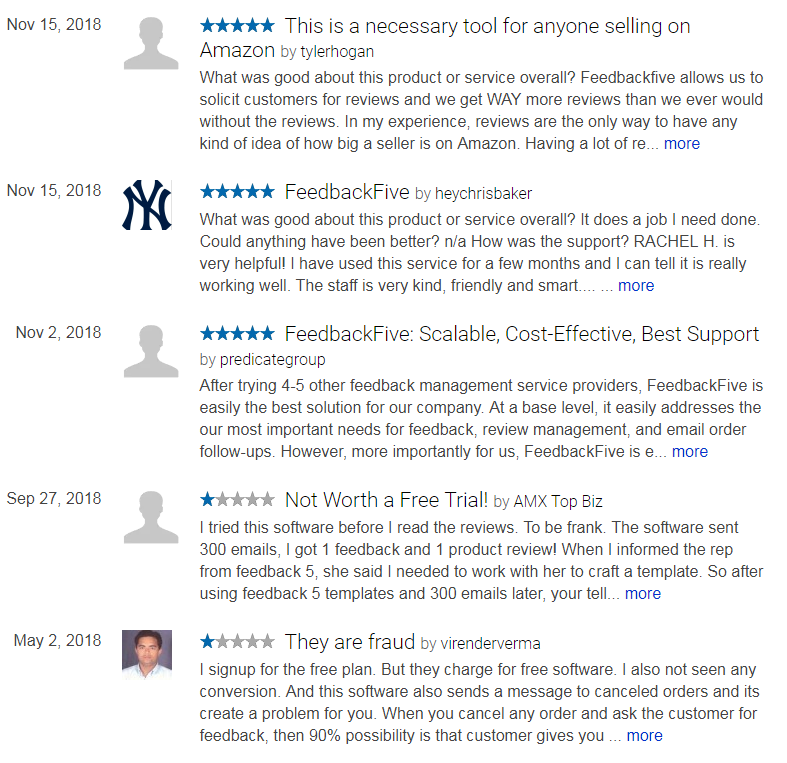 Feedback Five reviews online are almost all overwhelmingly positive.
The ones that are negative seem to be outliers that either had negative experiences with the company due to misunderstandings with the user agreements or not being able to use the software correctly.
The other user reviews commend the company on their customer services and their cost-effectiveness.
Feedback Five Pricing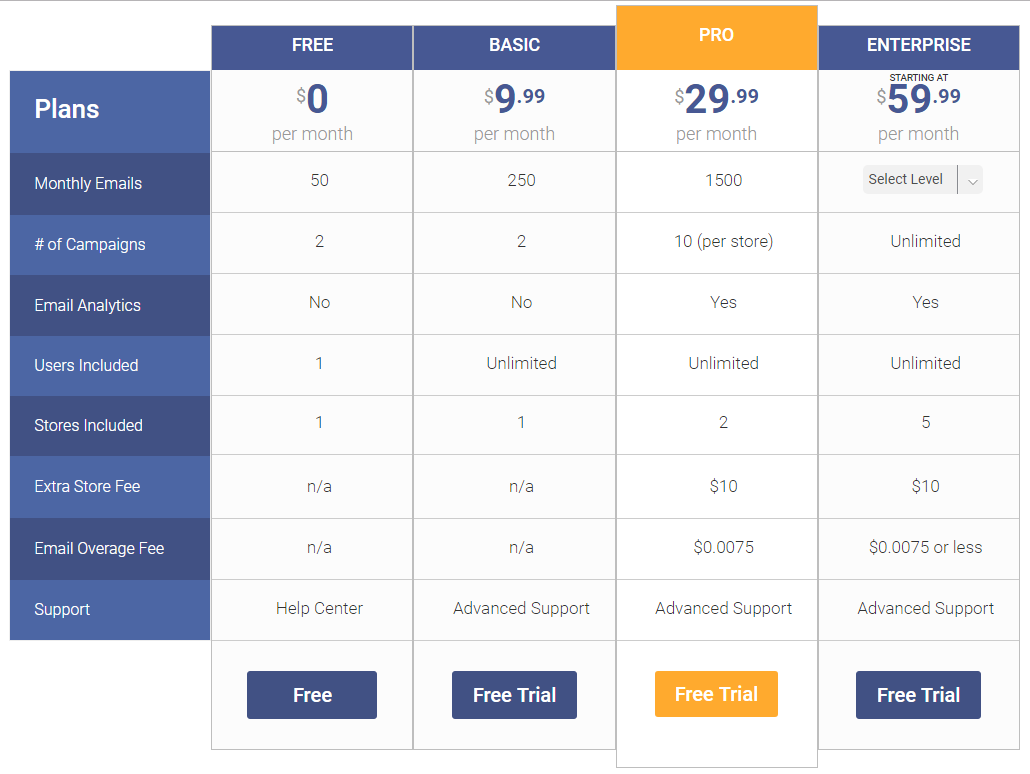 The Feedback Five pricing is one of the biggest positives about it.
It provides a great value for money, and features that are absent in other feedback programs, or are present for much more money.
The Feedback Five Free tier allows for 50 emails a month and 2 campaigns for products for no charge.
The Feedback Five basic tier takes in $10 a month and allows you to send 250 emails a month and run 2 campaigns a month. You can get advanced support and unlimited users from here on in.
The FeedbackFive Pro plan for $30 a month offers 10 campaigns a month per store and 1500 emails to be sent per month.
There are email analytics included from here on and a $10 fee for extra stores.
The final tier is the Enterprise tier which costs $60 a month and allows you to send up to 1000, 0000 emails a month with 5 included stores.
Feedback Five Major Positives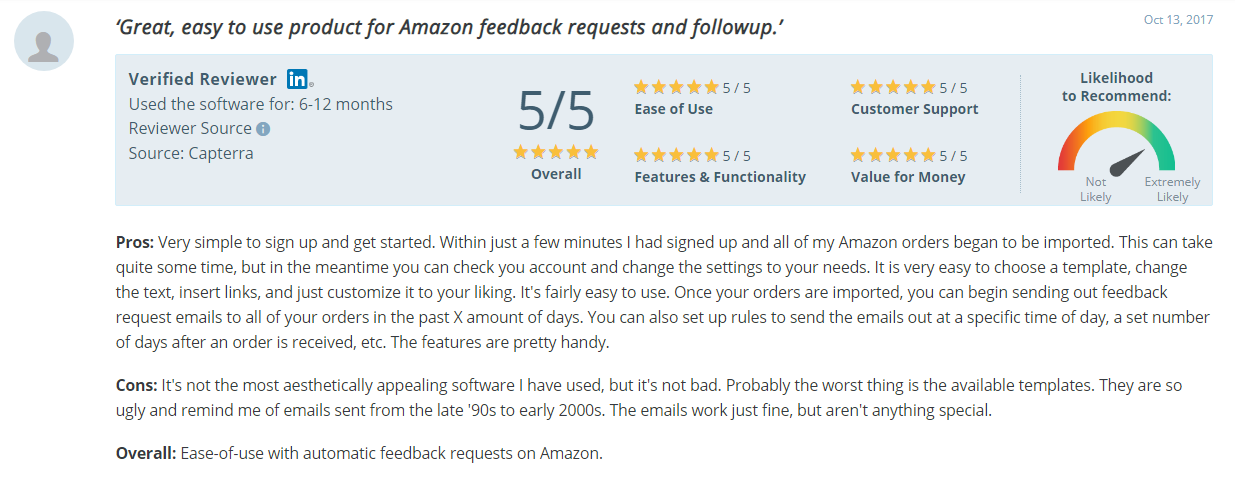 Major positives about the Feedback Five software are oft repeated, such as their value for money and their incredible feature set.
They're also repeatedly commended because of their templates and for their automation services.
All in all, on both Capterra and WebRetailer, there are reviews that state very minor negatives about the software, and are almost always positive.
Related : 5 Best Feedback Five Alternatives
Feedback Five Major Negatives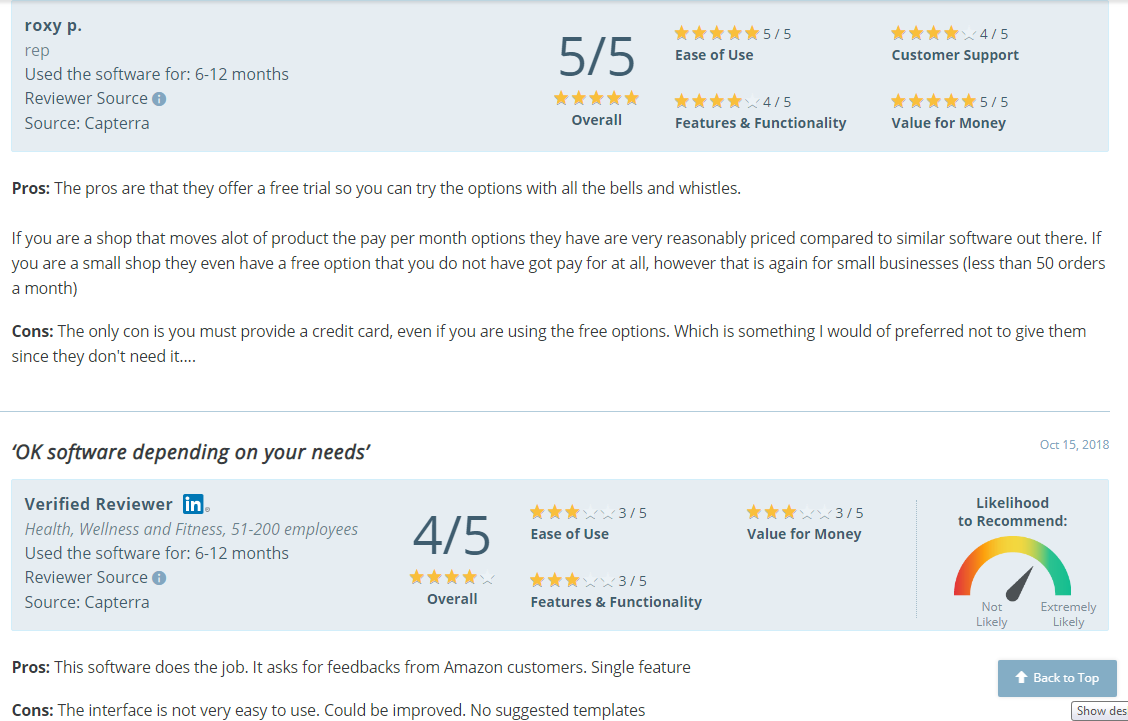 There is only one major negative when it comes to Feedback Five, although it is an often repeated negative.
Apparently even the most positive reviewers have complained that the software has a very non-user friendly interface.
No, however well optimized or well-designed software may be, the user interface plays a major part in the adoption process.
The one thing that puts people off is the fact that they can't easily use it.
It also puts people off that have been using the software for very long if there are major changes that they can't wrap their heads around.
Feedback Five has this disadvantage, which may have contributed to them not getting more customers than they currently have.
Best Feedback Five Alternatives
AMZFinder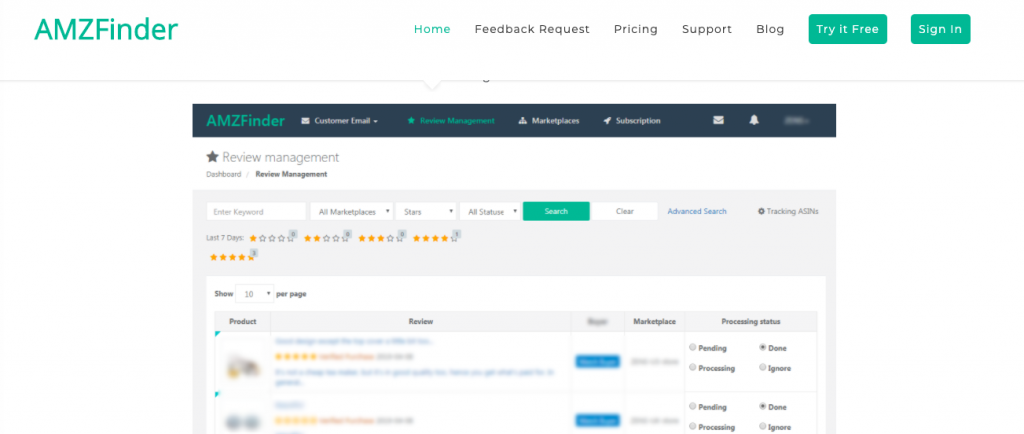 AMZFinder is regarded as the gold standard when it comes to feedback tools, especially for Amazon.
It is very effective when it comes to handling negative feedback, which most of its rivals don't offer.
The program has been developed so that the orders and the feedback are both managed accurately and that the system is automated.
This saves a lot of time and effort on the part of the seller and helps the surveys and the feedback data aggregate automatically.
The level of insight that can be gleaned from such aggregate data can help grow your marketplace significantly.
The program also offers buyer contact and email management and is very intelligent according to the reviews at capterra and webretailer.com.
The one thing that may put you in the red when it comes to AMZFinder is that the negative feedback handling is usually either disallowed or discouraged by Amazon.
AMZFinder pricing plans start from $49 to $799 a month.
Feedback Express

Feedback Express has an embedded automated feedback request that means that improving responses on Amazon will be automated and it will allow you to set your feedback improvement process on autopilot.
The message that goes out after a negative review is posted can go out whenever the business wants it to, and the messages can be filtered according to different categories such as FBA, SKU/ASIN, location or condition.
The program also has the option to blacklist certain products that you have come to a conclusion aren't working and almost guarantee negative feedback.
Through these measures, Express has allowed a lot of its users to control the narrative around their products very easily. However, there are some caveats with the software.
Feedback Express pricing plans start from GBP 39 to 177/month. They also offer the annual option to pay. For now, these plans are free.
There is also review management in Feedback Five that you won't get with Feedback Express and the former supports more marketplaces than Feedback Express.
Feedback Genius

Feedback Genius is a part of Seller Labs pro.
The reviews for Feedback Genius are very mixed at best.
Their positives include that it has a very easy to use interface, and it has great customer feedback, etc.
However, in negative reviews, terrible customer feedback is mentioned. Another negative for Feedback Genius is that it is criticized for having worse value for money than its competitors.
Overall, if you had to choose between this and Feedback Five, the choice is pretty clear, Feedback Five takes this round by a mile.
XSellco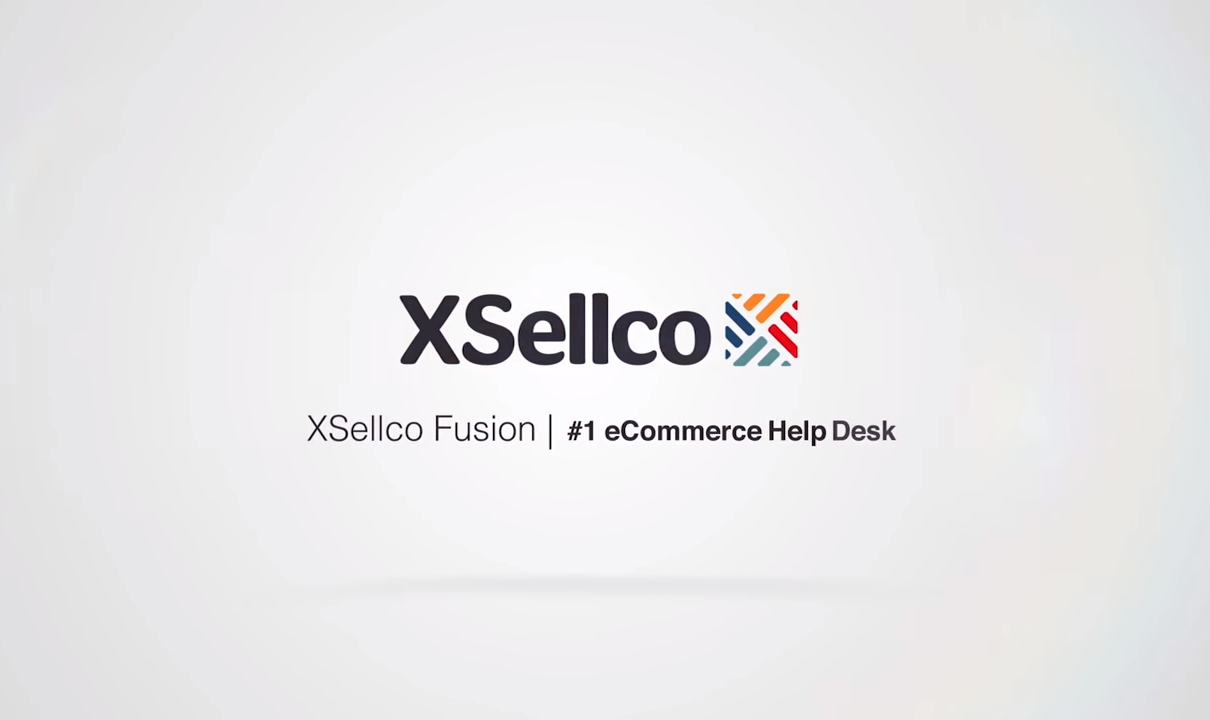 XSellco allows its users to manage multiple platforms by using a single account.
This means that you can save time and shoot several birds with a single stone. The program allows for multichanneling and can be integrated into to any platform.
The customers that provide negative feedback can be automatically sorted out by the software so that their ratings aren't included.
The program also focuses on feedback based on delivery times. This means that only the feedback that is favored is delivered timely.
Though some may call this feedback manipulation, it can play to your favor.
The caveat of AMZFinder is repeated here since Amazon frowns upon this sort of feedback manipulation.
The product which provides the most value for money between Feedback Five and XSellco is a hard one to judge.
Feedback Five allows you to send over 1000000 emails while XSellco allows only up to 60,000 a month. However, the individual email cost may not matter as much if you're a small company. XSellco allows you to send upwards of 271 emails a month for $1 and Feedback Five allows for 1111 emails to be sent for $1.
Feedback Five also includes a VAT invoice generator to boot. However, XSellco includes A/B testing for certain products as well as a feedback monitor, which Feedback Five doesn't have.
The Final Verdict
In order for you to track boost your sales on any online retail platform, you need to invest a lot in feedback software.
Not only will this give you better returns on investment for your money, but will also ensure that your products and services get better over time.
Hence it's an iterative process that you can take advantage of and almost set on autopilot.
You can decide for yourself, which software is better for you, but the objective answer seems to be that Feedback Five has the best value for money options out there and can benefit its clients the most.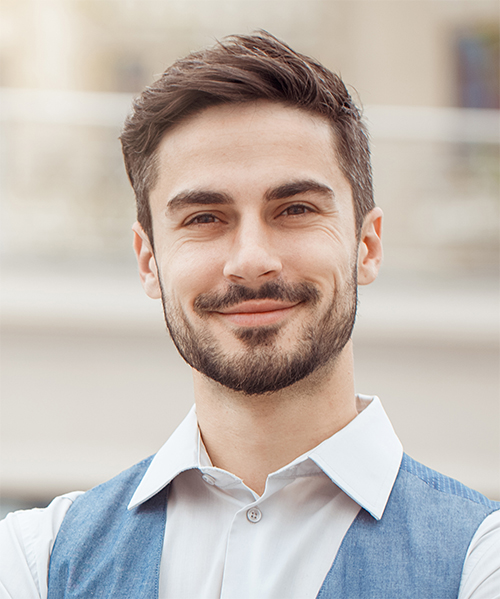 Author: Scott Macarthur
Scott L. Macarthur is a marketing consultant and an online author. He is mostly engaged in providing his expertise to startups and SMBs. He is also an author on TheNextWeb.