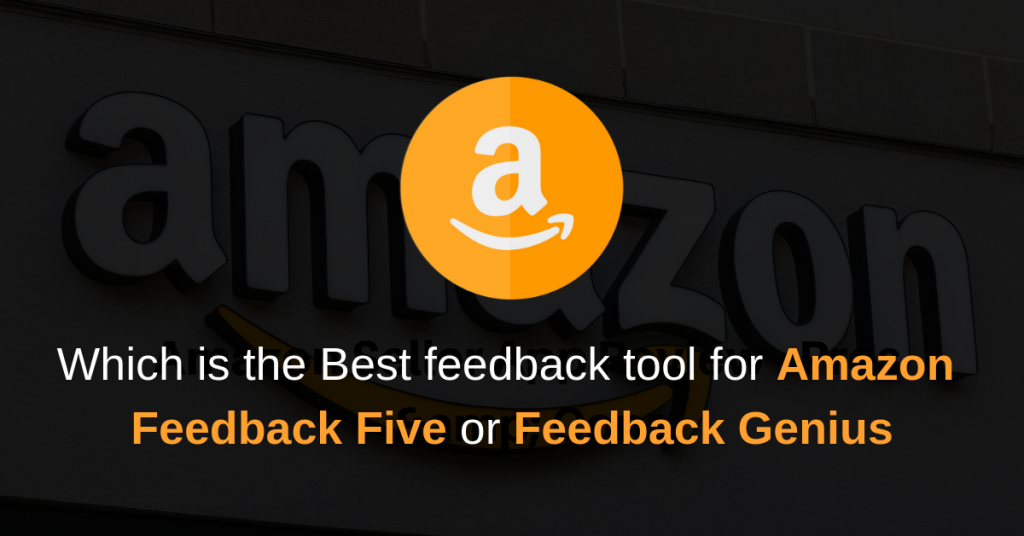 Feedback is always essential if you want to run a successful business.
If you have a small business or a new one, it's always useful to listen to your customers and find out what they want from you, what they love about your products and services, and what they don't like about your business.
The feedback helps in making business decisions, making cuts, hiring more workers, changing the direction of a product campaign, etc.
However, the best tools for that are no longer survey forms or taking feedback from customers that buy your products through a letter.
There are proper customer feedback tools for online retailers that are used to cut through the noise in order to gain insights into the customers' collective psyche.
In this article, we will explore two of those tools, Feedback Five, and Feedback Genius, which are exceedingly popular amongst vendors that are part of the largest online retailer in the world, Amazon.
Amazon sells millions of products around the world and is one of the biggest companies in the world.
If any company or small business wants to sell its products on Amazon, they would benefit from some feedback, helping them compete on the world's largest retail platform.
How do you find the Best Feedback Tool for Amazon?

According to research carried out by Deloitte Touche Tohmatsu Limited, one of the Big Four accounting firms in the world, customer centricity allows companies to be 60% more profitable than those that are not on average.
There are several other metrics that you can use to gauge which feedback tools are the best. Here are a few metrics to judge your purchases on.
Pricing
Finding the best way to take feedback is hard.
Since there are so many feedback tools out there, it's important to choose one that not only gives you the best options but also charges a fair price for its services.
There are many tools out there that will give you similar services but will charge wildly different prices to each other.
Sometimes this Is just because the brand name for one service is much more valuable than the other, and sometimes it will just be because of the profit motive.
Ease of Use
You would want any tool that you use to be user-friendly. You don't want a learning curve to exist for any software, much less one that you need to start using immediately.
Therefore, your choice for the best feedback tool for Amazon must be intuitive and have a deceptively simple user interface.
It would be wise to look into any user reviews that mention if it's easy to use. You could even decide for yourself by looking up videos or tutorials for the program online.
Another way to gauge the ease of use is to contact the support team or look at the features of the program and find an option for a help desk.
Features
There are a few basic features that you would want from a feedback tool such as feedback analysis, individual product feedback breakdown, collective feedback analysis, etc.
However, there are other bells and whistles you should look for in order to get the best bang for your buck.
Look for an option for automatic data transfer from an existing feedback tool; a Customer Relationship Management system.
Look for built-in feedback templates, plug-in integration for programs like Wordpress or the Google suite of applications.
Look for the questions that the feedback tool asks customers and the ways you're allowed to share your survey and collect feedback.
Related : Feedback Whiz Vs Jump Send
These are the various features you'll need to compare and contrast to make sure you're making the best decision.
Feedback Genius

Feedback Genius claims that it started as a "weekend project" to solve the feedback problems that Brandon Checketts faced.
Beginning in 2013, the program initially only worked on automating the buyer-seller messaging service.
This proved to be very effective according to the business itself, and other sellers hopped on seeing the merits of such a service.
Today, the program is the most used Buyer-Seller Messaging program by Amazon sellers and has quite a lot of features under its belt.
These include keyword research, sponsored advertising for various products, managed services, product discovery and management for the inventory of a business.
The company is now called SellerLabs and their main product, Feedback Genius, is available for a 30-day free trial and several premium plans after the trial period is over.
Feedback Genius Pricing

Feedback Genius' pricing scheme begins with a free 30-day trial that allows you to focus on one marketplace and send 100 emails in a month.
After this, there are successively more expensive plans depending on the size of your operation.
The various plans offered include $20/month (Startup) for 1000 emails, $40/month (Growth) for 3000 emails, $80/month (Premium) for 10,000 emails and $250/month (High Volume) for 60,000 emails.
Each plan also includes a $10 add on for every additional marketplace that you want to penetrate.
The pricing isn't exactly aggressive, but it's not cheap either, and if you're a small business or even a medium business, you may be fine getting the premium package.
It depends on the amount of customer feedback that you normally get.
You wouldn't want to price yourself too high so that your costs eat into your profits, which is what a small business should be worrying about above all.
Feedback Genius Features
Feedback genius allows you to send emails to customers when the order is confirmed, shipped and marked for delivery as well as when it is delivered and when positive seller feedback is left.
This allows sellers to create and send many custom messages for order confirmation. This includes tracking information as the order is shipped.
Grouping Multiple Amazon Marketplaces
One of the advantages of Feedback genius is that it groups multiple Amazon Marketplaces together, including North America and Europe.
At the moment, the extent of the grouping goes to Amazon in the US, Canada, Mexico, the UK, Germany, Italy, Spain, and France.
The emails can be sent to any of these territories, and so you can customize which emails you want to send for which region.
Related : Best Amazon Inventory & Multichannel Listing Software
Negative Notifications
This feature will allow you to get emails when a product gets a bad review. This will allow you to spring into action to undo the damage or at least mitigate any that you can.
Once a customer has been soured by your product, the best way to do damage control is to get them a replacement or give them a discount.
Either way, you'll be able to do both with Negative Notifications. This will allow you to maintain a product's positive rating. You may even convince the reviewer to revise their rating.
Test Emails Message Analytics
You can test different emails with subject lines and bodies by observing which ones are opened more frequently and get more clicks.
This will allow you to modify your subject lines and email content to further connect with your audience and widen your niche.
Message Analytics will also help you to see which customers click through your emails and give feedback.
This will allow you to gauge their attention better by offering what they like best when emailed.
Related : Best Email Softwares
Additional Emails Without Upgrades
This is one of the best things about Feedback Genius. They allow you to add additional emails every month without upgrading.
So if you have the Growth package and run out of emails to send, you can simply pay a surcharge for some extra ones.
It's also much more feasible and economical to add additional emails rather than to upgrade.
The former allows you to send extra emails within 24 hours of adding them to your existing plan; the latter doesn't allow you to send any more emails until the next billing cycle commences.
Miscellaneous Features
Feedback Genius offers you the unlimited history of your sales period and unlimited campaigns for your products.
Related : Best Amazon Sales Estimator Tools
It also offers integration with older platforms you used for feedback and email samples created by the Feedback Genius team itself.
User-friendly
According to AMZFinder, Feedback Genius is very user-friendly. It's a great customer feedback tool for online retailers that are new to the game.
It presents you with your entire sales progress on the homepage and gives you clear instructions on how to manage campaigns.
There are templates and samples for emails, and there is even an entire YouTube channel owned by SellerLabs, their parent company.
The channel has entire tutorial videos that you can use to hone your skills and become better at the program.
Feedback Genius Reviews

The reviews for Feedback Genius are quite mixed though. The features that are praised in one review are maligned in another.
The positives include great service, improved customer feedback from Amazon compared to other third party tools, great customer service, etc.
On the other hand, negative reviews say that their customer service is terrible and that the integration with other services is very poor and slow.
This overview of the service shows that though some customers have found the service to be quite adequate, the quality of the service is hit or miss.
According to FitSmallBusiness.com, Feedback Genius is favored for being very user-friendly and having useful features like automated email messaging.
However, they also comment that the pricing plans are rather expensive and that better deals do exist outside of Feedback Genius that give the customer better value for his or her money.
Related : Best Feedback Genius Alternatives
Feedback Five

Feedback Five claims to help your business by notifying you and your customers of different deals and products as well as helping them through the entire process of ordering and shipping.
While it says that it is the most trusted solution for feedback out there, so does every other service out there.
Feedback Five Pricing
The various tiers offered by Feedback Five are much cheaper overall than the ones provided by Feedback Genius.
The free tier is the only one that is a worse deal for you if you subscribe to Feedback Genius. While Feedback Five offers only 50 emails for $0, Feedback Genius offers 100 emails.
However, this is where Feedback Genius loses the upper hand. The Basic tier for Feedback Five costs $10/month and guarantees 250 emails, unlimited users and advanced support.
The Pro tier goes for $30 a month and offers 1500 monthly emails. The Enterprise Edition is the best and most valuable tier, offering unlimited emails, an unlimited number of campaigns, and great customer support.
Hence, what you couldn't get for $250/month on Feedback Genius, you can get for $60/ month on Feedback Five.
Feedback Five Features
Unlimited Users
You get various features with Feedback Five that you may not get elsewhere. It allows you to have multiple, even unlimited users using the interface at one time.
The Pricing plans allow you to do this at every level except the free tier. This will allow multiple people in one business to take advantage of the software.
Multiple Marketplaces
You can also manage multiple marketplaces with the program and sell your products on more than one website. This will allow you to tap various niches that aren't present on Amazon.
Other retailers like Newegg and Alibaba and Massdrop cater to a very niche market and tapping those sellers may give your products a boost.
Alerts and Analysis
You can get notified when your product gets a negative review. This will allow you to mitigate the damage in real time.
You can reach out to the customer personally and give them a discount or replace the product you're selling at a reduced payment.
This way you can do damage control and even convince the user to revise their rating in some cases. This will help you generate a near perfect positive score within your buyer community.
This will inspire confidence and lead your sales to grow.
Professional Designs and Templates
The designs and templates in Feedback Five get a lot of praise. When compared to Feedback Genius, they are way ahead of the game.
Reviewers have commented that Feedback Five provide lush templates that are customizable and require very little effort to create.
You can even get professionally designed templates if you get the Enterprise tier pricing plan.
These features that come with the pro packages can make your emails more and more appealing to customers. This will result in a higher open ratio and click through ratio.
Loyalty Feature
Loyal customers and repeat buyers can even get special campaigns to push their products. This is a feature that is simply not found in Feedback Genius and adds a lot of value to Feedback Five.
Ease of Use

Feedback Five constantly faces criticism regarding its user interface. The most valid and omnipresent criticism for the service is that a novice can't possibly use it without any difficulty.
There is also the absence of any official YouTube tutorials that makes it even harder to master the service.
While the overall interface isn't exactly impossible to navigate, the wealth of options and the absence of any visual guides make it hard for beginners to get things done without having to look for help online.
Feedback Five Reviews
The reviews for Feedback Five do seem more positive and more satisfactory than those for Feedback Genius.
Users comment that it is priced quite appropriately and that their experience with it on Amazon was positive.
Other positives included that it was great value for money, incredibly intuitive and hassle-free, as well as extensive with its features.
The few negative comments that you come across are users that were unhappy with its difficulty of use.
This is the one criticism that follows Feedback Five everywhere. Even the more positive reviews dock points for its difficulty of use.
Reviewers say that it doesn't have a blacklist and that the user interface isn't easy to navigate. Otherwise, the software does seem to do the job for most of its customers.
Related : Feedback Five Alternatives
The Final Verdict – Feedback Five Vs Feedback Genius
All in all, the choice is pretty clear. Feedback Five offers much better value for money and many more features for its price than Feedback Genius does.
The less mixed user reviews and comments on its advanced features also make it clear that Feedback Five is the winner.
The one criticism that it faces, unfriendly UI, can be forgiven if you work on using the software itself.
Working towards understanding how to use a service that will give you a great return on interest is much better than going for a service that is easy to use but of little actual use.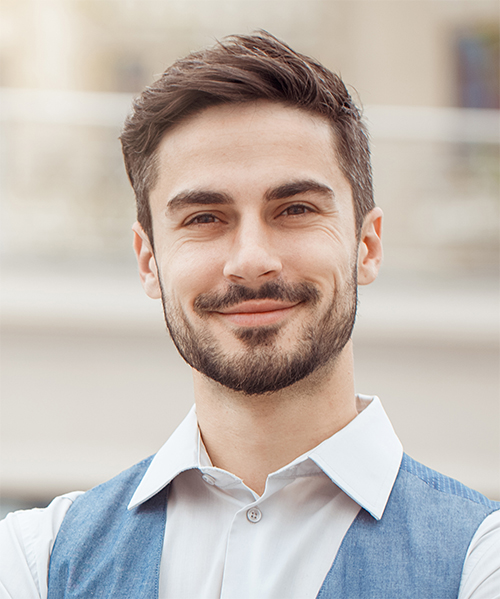 Scott L. Macarthur is a marketing consultant and an online author. He is mostly engaged in providing his expertise to startups and SMBs. He is also an author on TheNextWeb.