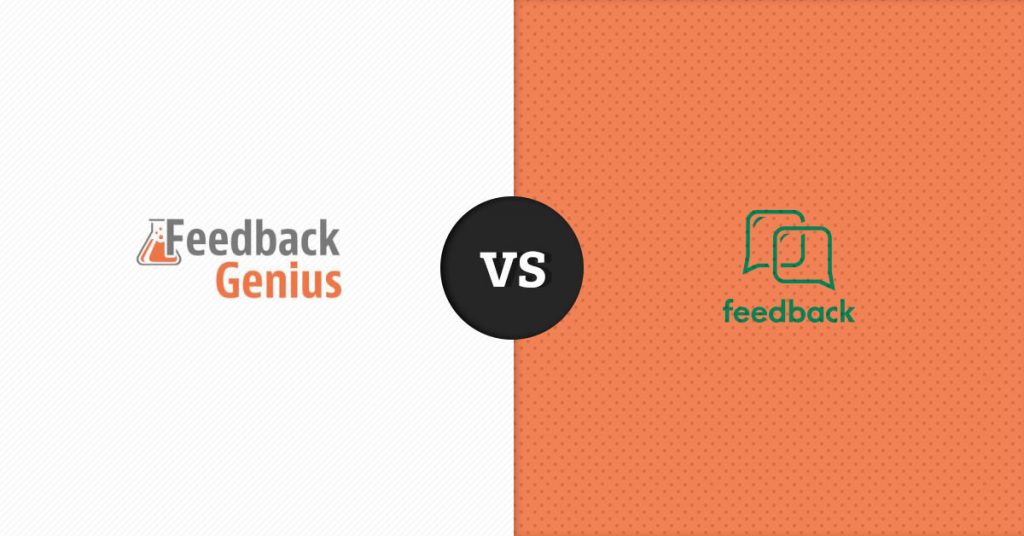 Amazon encourages online sellers to connect with customers and respond to feedback. Managing feedback is critical if you want to maintain a good seller rating.
If you want to win the buy-box, you will need to boost your positive feedback. This is possible by asking every satisfied user to give a positive review of the product.
In addition, you can also convince customers who have given negative feedback to change their decision by addressing their problem with the product.
The fact is most customers who are satisfied don't leave any comments. Most of the time, the feedback is left by unsatisfied customers.
By carefully managing feedback with a fine-tooth comb, you will be able to quickly improve the ratings and boost your online profile.  You need to connect and engage with customers to resolve any problems.
This will greatly reduce the likelihood of a customer leaving an unfavorable review about your product.
Feedback review and management tools help in properly managing customer feedback and reviews. The software allows you to automate campaigns to respond to customers and request positive feedback.
Using the software, you can monitor the feedback provided by customers. You will be alerted to any feedback left by customers so that you can respond and resolve issues.
The Amazon product feedback and review tool allows you to manage all feedback posted online. You can filter the feedback and group them based on time posted and product category.
The software will post details of the feedback including links and message through email so that you can make a timely response.
With the feedback review and management software, you can also keep a watch on the competitors. You will know the feedback and reviews posted by customers of the competitors.
This will allow you to fine-tune the product offering based on what elicits the most positive response from customers.
But one problem that you may encounter is selecting the best feedback review management software. With so many software available online, selecting the best one can seem troublesome.
To make it easy for you in selecting a feedback review tool, here we have picked two of the best tools for you. We are going to review Feedbackwhiz vs Feedback Genius.
You can make up your own mind after reading this review to know which one offers more value for money to you.
Related : Best Amazon Feedback Tools & Review Management Softwares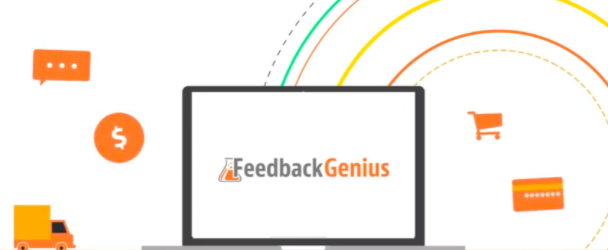 Feedback Genius is a tool that simplifies your Amazon feedback management process.
The software allows you to send automated emails to each of your customers. The emails can be scheduled to be sent on specific days that you think will be suitable for your customers.
With Feedback Genius, you can also schedule emails to be sent to the customer after a specific event.
For instance, you can schedule an email to be sent a week after a product is shipped or when the customer acknowledges receipt of a product.
You can test the features of the feedback management software by signing up for a free trial. The 30-day trial comes with full functionalities so that you can know whether the software makes the cut for you.
Amazon sellers who have low monthly sales can opt to remain on a free plan that consists of basic features and 100 emails per month.
Feedback Genius Features
We begin with Feedback Genius review.
Let's take a look at some of the great features of the software to know whether the software really delivers when it comes to managing Amazon product reviews.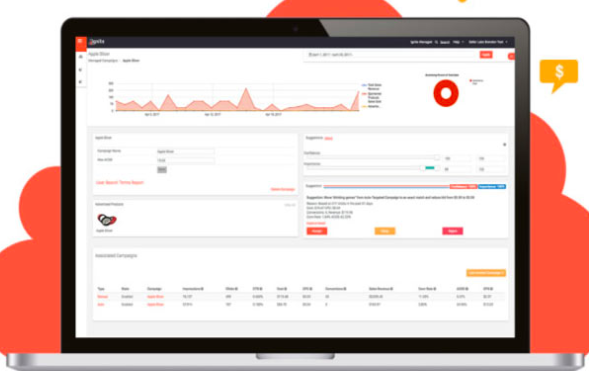 Feedback Genius Email Management
Emails are at the core of Feedback Five's feedback and review monument functionality. Most customers will receive an automated email from Amazon once they place an order.
You can send a second email using the software a day after the order is shipped.
You can request in the second email that the customer sends you feedback. This is the best time to ask for a review since customers will more likely test the product to ensure that it's working properly.
You can also send the first email congratulating the customer on the purchase and ask about feedback in the second email.
Feedback Genius can generate customized emails with vacant fields for your company and product name. The email will also contain a space for your company logo, order link, and contact details.
There is also an option for a feedback link with 5-star pre-selected to subtly encourage the customer to give top ratings to the product.
When you receive a negative comment, you need to instantly connect with the customer. You can write an email address and cell phone number in the email.
Moreover, you will be notified once a negative review is posted. In this way, you can respond to the customer in a timely manner. The timely response of emails will help you build product and brand loyalty.
Feedback Genius Product Review
Feedback Genius also lets you send requests for product reviews. You can ask customers to share their purchasing experience.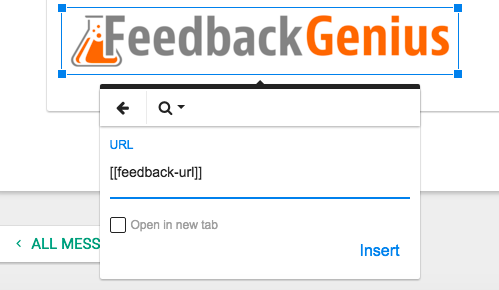 Positive reviews about your products will improve the popularity of your products as compared to the competition. This is particularly important if you own a brand name.
Positive feedback from customers will improve the brand profile and thereby the sales ranking. This presents a great opportunity for you to boost sales and profitability.
The email prepared by Feedback Genius will contain a link that will take them to the product review page. The best time to send an email depends on the type of product offering.
If you sell electronic gadgets like smartphone accessories, you should ask for a review right after the product delivery.
In case you sell products such as kitchen appliances and home audio equipment, you should ask for a review about a week after delivery. This will give enough time for customers to test the product and give a helpful review.
Lastly, you should give at least a month for customers who have purchased health care or beauty products. The products require more time to evaluate the effects.
Related :
Feedback Genius Instant Notification
You will be notified when a seller posts positive and negative feedback. In this way, you can thank customers who have left a positive comment and convince irate customers to change their reviews.
While you cannot directly request the customer to change the reviews, you can address their issues so that they change the negative comment into a positive one.
What's more, you can request Amazon to remove a negative comment if you believe it violates policies of the online company.
Feedback Genius Email Scheduling
You can schedule emails to be triggered once an order is marked for delivery, shipped, or when feedback is written by the customer. You can also schedule the emails to be sent on any specified date.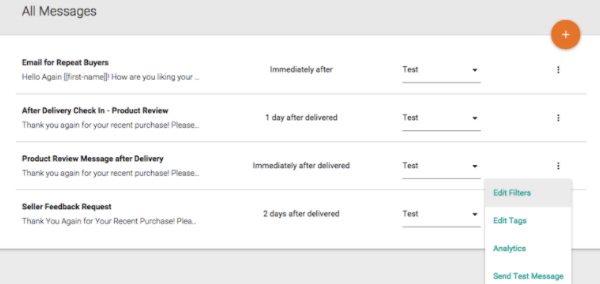 You can send custom messages for confirmation of the order and include tracking information regarding the day of delivery. However, the advanced options require that you subscribe for a paid subscription.
A great thing about the Feedback Genius software is the ability to attach documents with the emails. This allows you to send promo codes, coupons, and other documents of interest for the customers.
You can send documents that will please the customers due to which they are more likely to leave a positive comment.
In case you have a busy selling season, you can pay for additional emails without changing the plan. The extra emails will be sent to customers within the next 24 hours.
In case you upgrade the plan, the additional emails will be sent during the next billing cycle. So, purchasing additional emails is the best option that allows you to meet the additional demand during busy periods.
A/B Testing
Another great feature of Facebook Genius is the ability to test the messages. You can use A/B testing method to see which message results in more response.

You can test which emails have a higher response rate. This information will help you to customize requests for soliciting feedback from customers.
Analytics Data
You can view analytics data regarding email performance. You can access the data through the Message tab and select Analytics. You can view different types of graphs to gain insight into email performance.

One graph shows the emails sent versus emails opened overtime. Another graph shows the clicked rate of the emails. It will show how successful was the email campaign over time.
The advanced analytics option will let you know how many customers are actually opening the emails.
You will know whether customers are clicking through the links when you request product feedback or review.
Feedback Genius Integration
Feedback Genius can also integrate with different Amazon marketplaces. The software can integrate with North American and European marketplaces.
The software currently supports integration with the following marketplaces.
Amazon USA
Amazon Canada
Amazon Mexico
Amazon UK
Amazon Germany
Amazon France
Amazon Spain
Amazon Italy
You can send emails to storefronts in all the above marketplaces. However, the software does not support the translation of messages to native languages.
You need to use online service such as Gengo to translate the messages to the native language of your customers.
Feedback Genius Email Templates & Customization
The best thing about Feedback Genius is the ability to customize the emails with a lot of different options. You can submit seller links, review links, and customer name.

Also, you can filter the emails to be sent only after a specific number of days, item condition, item price, and discount. You can specify the number of purchases name by the customers and offer a discount to certain customers.
The customer service of Feedback Genius is also very responsive. The customer service reps will answer all your queries and resolve issues.
You can get help also through FAQs and also on-boarding webinars to get to know the product.
Now, let's recap the value-added features of Feedback Genius.
Send automated emails to engage with customers
Solicit feedback and product reviews from customers
Receive notification about customer reviews
Customized email scheduling
Supports multiple marketplaces at @ $10 per month
Default customizable templates with different goals
Detailed analytics shows insights about the emails sent to customers — click through, open rates, unsubscribe rate and more.
A/B testing to optimize the emails
Multiple message delivery filters — granular filters to send emails at the right opportune moment
Block customers who have opted out of emails
Send a message for different  events from confirmation of order to refund
While feedback Genius has a lot of great features, there are certain cons about the software as well.
The reports generated by the software are not particularly detailed. For instance, it would be good to see product-specific reports.
In addition, some customers have complained about speed issues in generating reports when a large number of emails are sent to the client. Lastly, the customer support is available only on weekdays.
Overall, the software offers great value for money. The core features of the software will certainly not disappoint you.
Related : Ecommerce Emails Your Customers Will Love
Feedback Genius Pricing
Feedback Genius pricing is clean.
The tool is included with Seller Labs Pro which starts at $49 a month (for annual sales under $50K). The price goes up with increasing sales.
You pay $39/month if you opt for yearly payment option.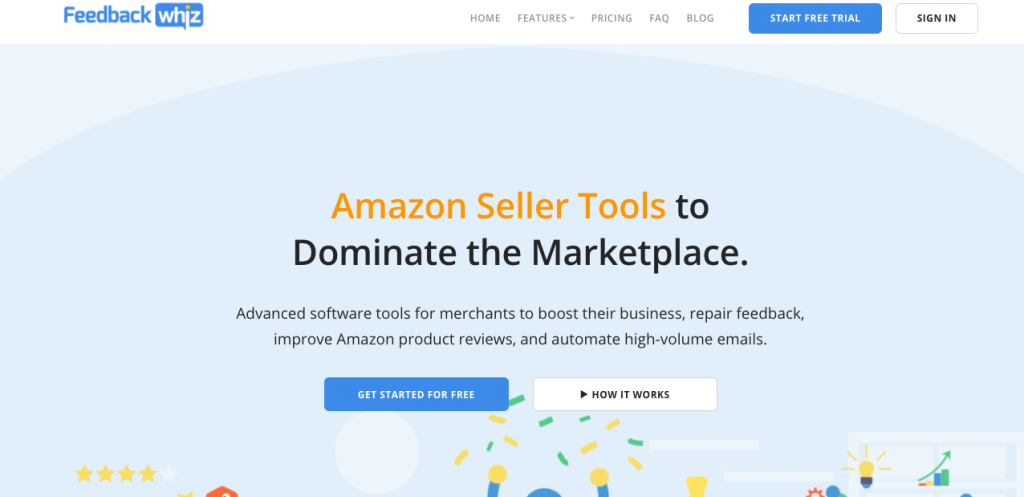 Feedback Whiz is another great Amazon feedback review management software. You can use the software to boost positive feedback and maximize sales and reviews in the Amazon marketplace.
You can create customized, professional emails to engage with your customers. The software allows you to automate Amazon campaigns based on a specific event or time.
With Feedback Whiz, you can get instant alerts for negative reviews. You can also report negative feedback that violates Amazon's terms with one just a single click.
The dashboard provides a quick overview of the different features such as Feedback management, Orders management, Product Reviews, and Sales.
In addition, you can see some quick statistics about the customers such as most frequent buyers, bestselling products, most reviewed products, and customers with the most reviews.
You can create a demo account to find out whether Feedback Whiz is right for you. The demo account contains fictitious information but the reviews are real.
If you think that the software fits the bill, you can then purchase one of the plans. Note that unlike Feedback Genius, a free plan is not offered by Feedback Whiz.
The charts are interactive and the reports are detailed. You can look at a different timescale that best suits your needs.
Feedback Whiz Features
Let's look at some of the salient features of Feedback Whiz.
FeedbackWhiz Order Management
Facebook Whiz contains powerful features that let you manage your online orders. The software displays information about the orders including customers and relevant metrics at one place.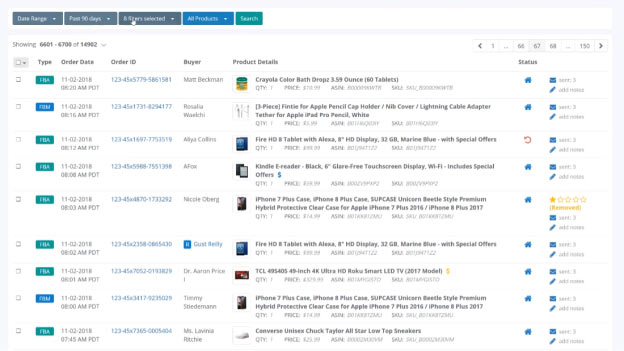 You can locate, assess, filter, and download the sales order related information. The features will save you time in assessing online sales orders.
The Order Manager allows you to manage all the orders from Amazon. The software will provide detailed information about the order.
You can view feedback and product reviews of the order. Also, you can view whether the customer is offered shipping and item discount.
The software will display detailed information about each order such as shipping details, tracking number, ASIN, SKU, Order ID, and name.
Related : Best Software For Multichannel Listing & Inventory Management
Feedback Whiz Email Management
FeedbackWhiz will also help you manage customer emails. The email management process is extremely transparent.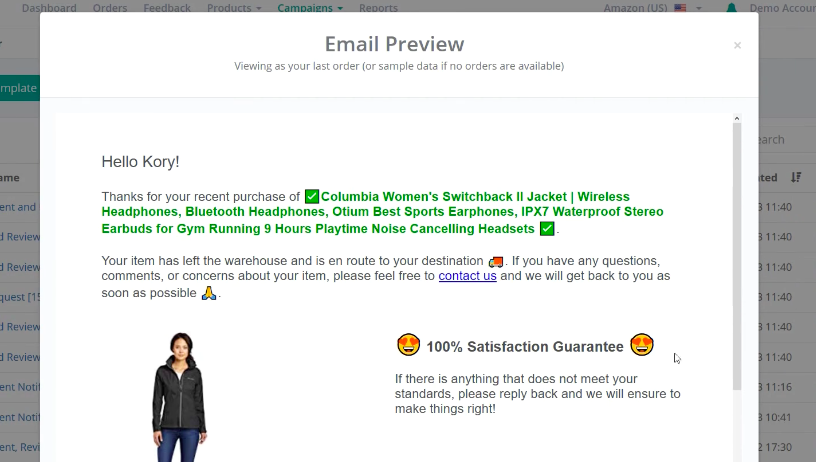 The Email Queue lets you know about active campaigns. You will know what orders are being targeted and also what emails are sent to customers.
The software also lets you know about repeat buyers. You will know whether a buyer has bought from you before. You can click on the name to see relevant details about the buyer.
Feedback Whiz Search
Another highlight of Feedback Wiz is the detailed search feature. You can search for orders from a different time frame. You can select different filters to know which orders have feedback and promotions.
Direct Match Reviewer will match the customers who have left reviews using a code. In this way, you can know the products offered by the customer.
In addition, you can find out daily sales made by users. The powerful search filter makes it easy for you to locate the desired information about the product.
Feedback Whiz Email Scheduling
Feedback Whiz also has an automatic email scheduling option. You can schedule emails to be sent automatically based on different buyer behaviors.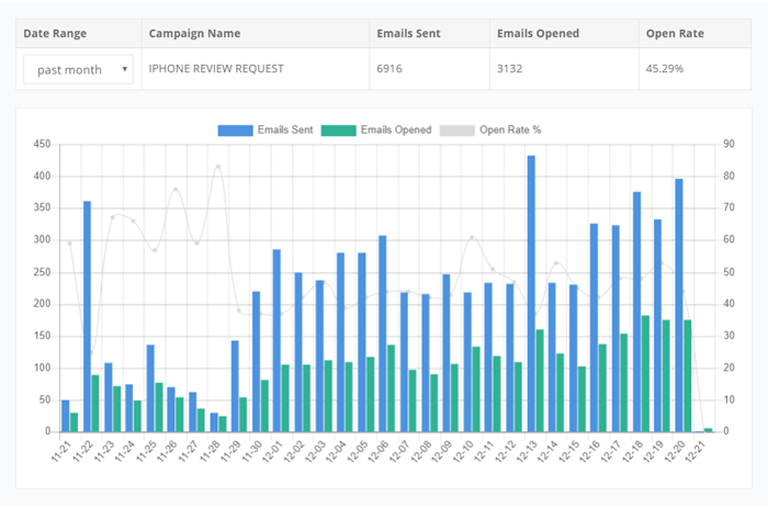 The live preview editor allows you to create custom email templates that can be sent automatically to the users.
You can customize the templates with animated gifs, emote icons, attachments, and much more. The customization option allows you to craft emails that will make the best impression on customers.
You can send an email directly from the dashboard as well. Moreover, the software allows you to select multiple emails regarding a specific order.
can choose a template with spaces that can be automatically filled by the system.
The email templates can be customized with a company logo, name, and address. You can send a test email to yourself to see how the final email will look at the customer's screen.
If you are happy with the changes, you can click on Continue, preview the email once more, and then send it to the customers. The system can send hundreds of emails at once.
Feedback Whiz Analytics
The analytics reports of Feedback Whiz are more detailed as compared to the reports in Feedback Genius.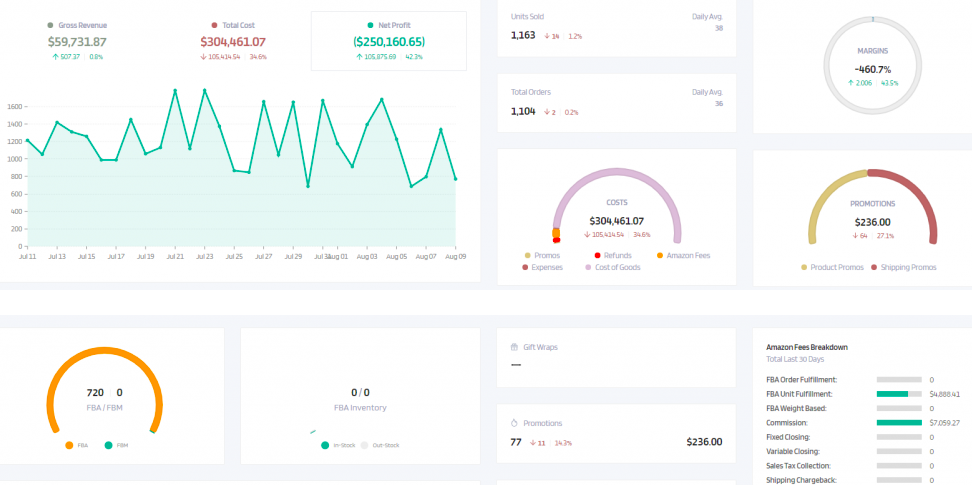 You can shift through a lot of information regarding sales performance. By looking at the insights, you can make a more informed decision regarding the orders.
The software shows analytics about A/B test campaigns, customer history, open rates, and more.
You can use the detailed information to create more targeted AD campaigns on Google, Facebook, and other platforms.
You can review the reports to find out how the campaigns are performing. The reports will let you know what customers think about your offering.
You can also know what features of the competitors you can incorporate in your own offering to get more positive reviews.
Related : Best Amazon FBA Calculators
Feedback Whiz Notification and Monitoring
The software can monitor more than just feedback and reviews. It can notify about buy box changes, title changes, and order returns.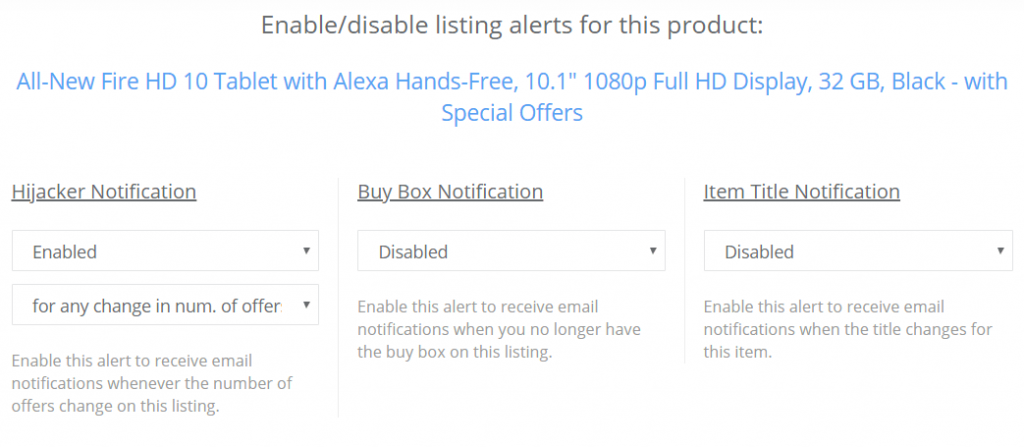 You can also know about listing hijacks that try to undermine your listings on Amazon.
A notification is sent instantly notifying about an event. In this way, you can take timely and accurate decisions.
Now, let's recap the value-added features of Feedback Whiz.
Other Features
Feedback notification
Order management
Automated email scheduling
A/B testing
ASIN Monitoring
Unlimited email campaigns
Advanced analytics
Hijacking and Listing Alerts
Related : Amazon Inventory Tools To Track Sales
Feedback Whiz Pricing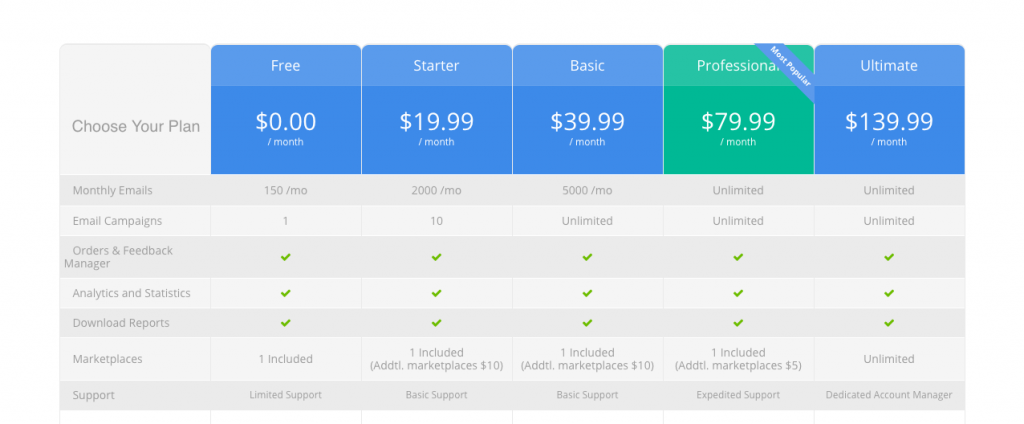 Feedback Whiz pricing includes 5 plans. See them below:
Free – $0, 150 emails, 1 campaign
Starter – $19.99/month, 2000 emails, 10 campaigns
Basic – $39.99/month, 5000 emails, unlimited campaigns
Professional – $79.99/month, unlimited features & expedited support
Ultimate – $139.99/month, unlimited features and marketplaces, dedicated account manager
Annual plans can save you upto 20%. They offer 30 day free trial as well.
Related : Alternatives to Consider
Feedback Genius Vs Feedback Whiz – Which One Is Better?
We are done reviewing Feedback Genius vs FeedbackWhiz.
As you can see, both the software have unique features that set them apart.
If you want basic feedback review and management functions, you should go with Feedback Genius.
The price is lower and you get all the important features to manage feedback and reviews posted on Amazon marketplace.
However, if you want to benefit from advanced features such as Hacker alert, detailed analytics and reports, and unlimited emails, campaigns, ASIN monitoring and marketplaces, you should select Facebook Whiz.
The price may be high but the features more than make up for the higher price.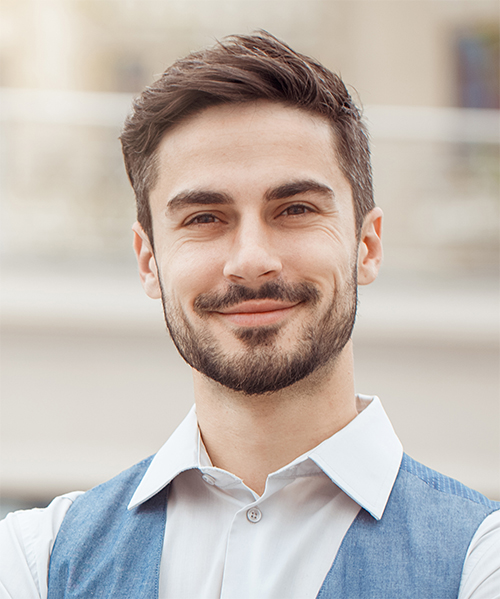 Scott L. Macarthur is a marketing consultant and an online author. He is mostly engaged in providing his expertise to startups and SMBs. He is also an author on TheNextWeb.