After 1.17 of Mofluid 1.1.8 here we go. Mofluid plugin never stops improving.
Based on feedback and needs of our clients, we keep developing our software, so that we can offer the greatest and most valuable benefits for our users.
In our new release of version 1.18, we implemented new features as well as a multitude of improvements. All these developments will allow you to grow your business, make higher profits.
Related : Is Your Business Ready For Mobile Commerce
Mofluid 1.18 will pave the way to your success – through smarter estimating and increased productivity with following new and improved features :
Easy for you to Manage your Stocks
Create your Grouped Product with a special price
Enhanced Page Transition Effect
Improved Menu Slider
New Payment gateways integration
Related : Why Your Ecommerce Store Needs a Mobile App
1. Easy For You To Manage Your Stocks
Tired of managing inventories for your products?
Mofluid version 1.18 has the solution for this. Now with mofluid you need not to care about your product's inventory, all you need to do is to just upgrade your current version to 1.18.
You can do it all by following the simple steps to get rid of stock management problem forever.
You just need to set Manage Stock-NO in Magento admin panel under Configuration inventory and this will work for your app as well.
Simplify, streamline and automate your operations. Start controlling your inventory today!
Interesting Read : Scale of Impact – Mobile Commerce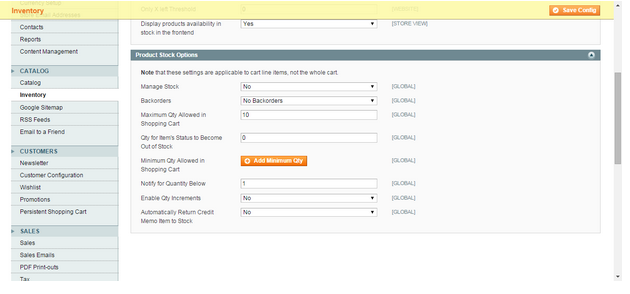 2. Create Your Grouped Product With A Special Price
Now Mofluid Supports one more product type – Grouped Product.
let's say you want to sell the camera lens + a memory card + a camera. Each of those items would be simple- products; you would group them together as a "grouped" product that you could offer in the store app (perhaps with a special price).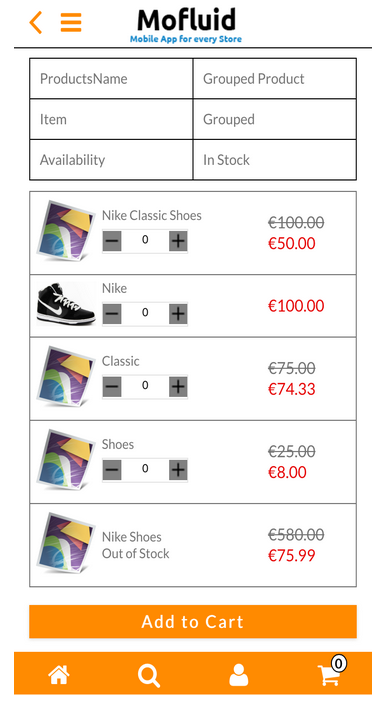 Worth Reading : Examples Of A Great Mobile App Design
3. Enhanced Page Transition Effect
Your customers tend to care more about speed than all the bells and whistles in your mobile app. Additionally, page loading time is becoming a more important factor when moving back to the previous page.
No worries now! Moving back to the previous page is much easier now.
With Mofluid 1.18 the back page transition becomes smoother now there will be no blank page when you click on the back button from any page.
You Might Want To Read : App Design Equals Its Functionality, Affirm Buyers
4. Improved Menu Slider
Experience the improved version of the Menu Slider in 1.18 Mofluid. It is customized in a way in order to make it more user friendly.
5. New Payment Gateways Integration
Choosing a payment gateway can be a tough task. Different customers have very different needs in terms of the gateway service that suits them best. Mofluid introduces different payment gateway as per the requirement of customers. In this version, Mofluid comes with two new payment gateways :
Multisafepay : Mofluid now supports Multi Safe Pay, it allows you to collect payment without requiring a SSL on your portal. The Multi Safe Pay provider supports transaction in the euro currency.
Instamojo : Mofluid introduces Instamojo specialy designed for growing businesses & the self-employed. For those who want more than just a payment gateway.
Stay tune for more updates!
If you have any questions, don't hesitate to contact us!
Explore : Mofluid 2.0 – The Complete Magento Mobile App Solution

Author: Sam Zaman
Sam loves to write on technology & related stuff. Ecommerce, mobile and internet marketing equally drive her interest. Likes gardening and experimenting with new recipes. An avid reader and absolutely mad @bout donuts :)