Editor's note: Mobile commerce is the future! While conventional shoppers will continue to shop on websites, Generation Z believes in doing everything on mobile, let alone shopping. It's important therefore to have your store on mobile. Mofluid, the easiest mobile application solution for Magento stores can help you with this. If you want to know more about it and other aspects of magento application development, connect with EbizON, one of the best best Magento 2 development teams around.
In 2011, Mofluid started with a simple idea to enable the ecommerce business to go mobile. The idea was to show that one can make a compelling mobile app with little effort and time.
Though it built a Magento extension for creating a Hybrid app – enabling an existing ecommerce website to behave and look like an App and even allowed shoppers to download it from Playstore & Apple store.
It knew, that for ecommerce business to grow and make a positive impact on the customer, Native apps were needed.
Related :
Native apps are device specific, provide an easy and an exceptional user interface and can be accessed offline too. They provide the retailers with ample ways to connect & engage their customers with their in-app stores, thereby boosting up their sales.
And therefore :
Mofluid 2.0 Takes The NATIVE Way
The new Mofluid 2.0 plugin has been embedded with new features and several improvements for providing an exceptional user interface for both Android and iOS Native apps.
Take a look at some of its features –
Interesting Posts :
Themes –
Mofluid now provides you with 2 different mesmerising templates for your mobile shopping app namely – Modern & Vogue.
While the Modern is for all kind of stores, the Vogue concentrates on Fashion.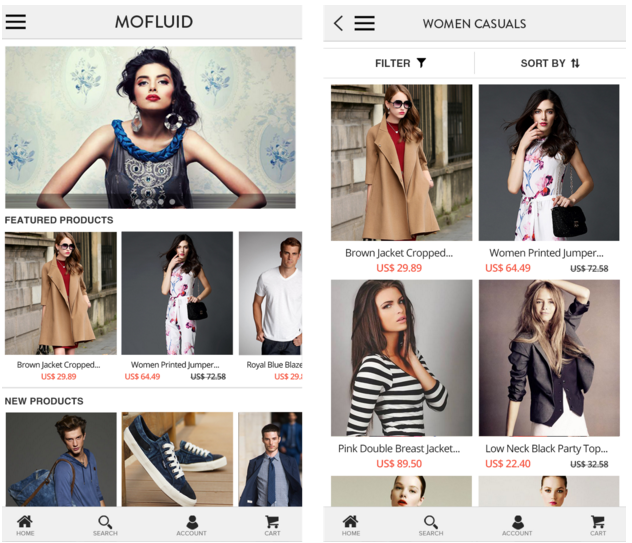 MODERN for All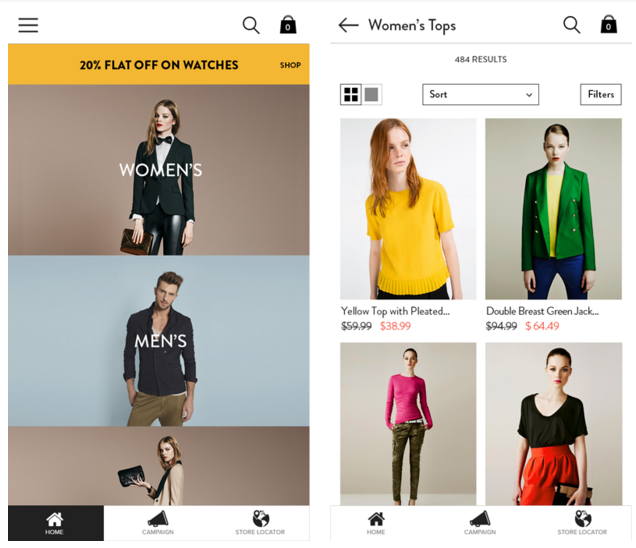 VOGUE for Fashion
Push Notification –
This integral part of Mofluid allows you to push instant app messages to your customers' mobile devices, as and when needed.
It's a great marketing technique to keep your customers informed about your special deals or offers and keep them up to date.
Of course if your timing is right, say during special occasions or festivals, you can even boost your sales and revenue.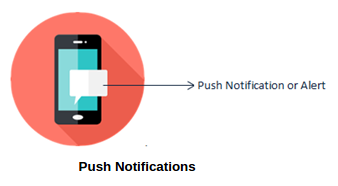 Related Posts :
Payment Gateways –
Mofluid plug-in provides the secure and user friendly payment gateways like Bank transfer, COD, Paypal, Authorize.net, Apple Pay, CC Avenue, Strip, Braintree and others.
It has the capability to add many more as per need..
Interesting Read : Why Magento 2 Is Going To Boost Your Mobile Marketing
Swipe Gestures & Animations –
Mofluid is integrated with gestures that enable speed in user action and are a comfortable way for users to interact with devices of varying shapes and sizes.
The animations provide the feedback to the users informing them if they've successfully completed a gestural action.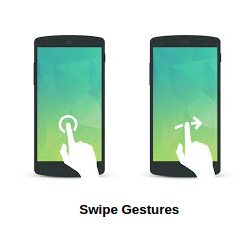 You Might Want To Read : How To Increase Your Mobile Commerce App Downloads
Social Login –
Easy sign-ins for customers through existing social accounts like Facebook or Google+ is available through the Mofluid plug in. No need to create a separate account.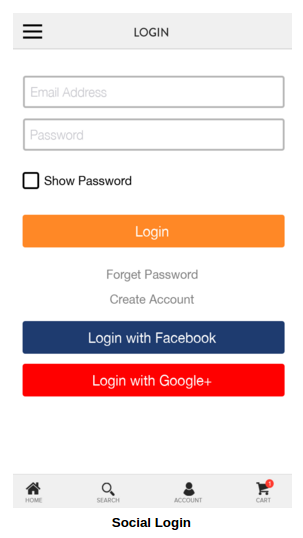 Google Analytics –
Google Analytics is a free service offered by Google that tracks and reports website traffic.It can give you a complete insight on where your site is gaining and where it lacks.
The Mofluid plug-in can integrate the Google Analytics, to keep a track of your app performance.
Related : The Ultimate Guide To Setting Up Google Analytics For Your Mobile App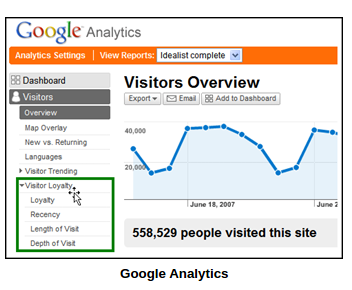 Mofluid 2.0 plugin is live now and available on the Play Store & App store for download.
Mofluid continuously strives to make itself more useful and appealing to its customers. You can help too. Give your opinion on what do you need in Mofluid to help you further grow your business?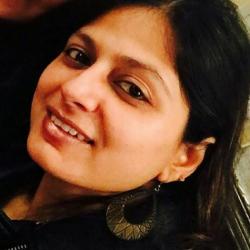 Author: Divya Dube
Divya Dube is an e-commerce subject writer at
Mofluid
. She loves to research and is an avid reader of technology, psychology and fiction. She is also a gadget freak, a traveller, loves chocolates & music and has an immense passion for writing.