Before I get into how you can monetize your mobile app, let's take a quick look at the different mobile app revenue models.
If you look at these revenue models closely, you'll realize that they are almost extensions of similar practices in the web world.
Ads, affiliate marketing, sponsorships, the epic freemium model and more, the mobile app monetizing techniques are very closely knitted with their online web counterparts.
Related : How To Use Admob To Promote Your Mobile App
Choose A Revenue Model
Websites are often launched with a clear revenue model in mind. Likewise, whenever you plan to launch your new app, make sure that you base it on a clear revenue model.
If you want to release it as a freemium app (like most productive apps often do), you'll have to plan the release in advance.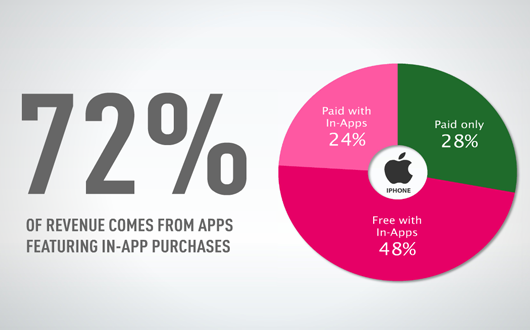 You'll have to decide if you want to –
Offer the full version for a limited time (and then request an upgrade to continue)
Offer a limited set of functionalities (and then request an upgrade to unlock all the functionalities)
Offer limited content (and then request an upgrade to get access to the full content)
Offer the full app (but request an upgrade to access the ads-free version)
These are things that you need to plan in advance as they'll naturally flow into your app's design and workflow.
And while your app will be loosely based upon a single revenue model, you can still use a healthy mix of all these techniques to make money from your mobile app.
Planning is the key when it comes to monetizing an app successfully.
Related :
Reach Out To Your Niche Bigwigs – Call Out For Sponsorships
Ping all the bigwigs in your niche and offer sponsorship packs. Ask them to sponsor you for a full month. In exchange of this, offer to promote their brand through push notifications, banner ads and more.
Adding a small disclaimer about the month's sponsorship will also be enough in some cases. You can also add the sponsorship news to the messages about your latest updates and also when you're responding to people's comments. You don't expect people to miss reading this stuff.
If your app is relevant to their niche and if you manage to convince them about offering reasonable visibility, sponsors will be more than willing to associate with you.
Once you crack the first sponsorship, you can give its reference to the following leads.
Tip: While approaching potential sponsors, be sure to stress on the "branding" part of the result. Not just upon the conversions.
Most sponsors will be interested in creating brand awareness than expecting direct sales. Do keep this in mind while pitching.
Take The Most Popular But Slow Route – Add Advertisements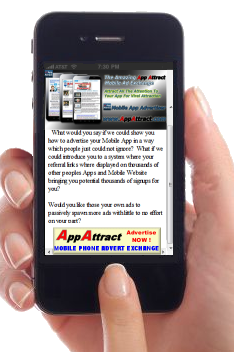 Love them or hate them, advertisements work.
Be it television, radio, internet or mobile, we have grown to develop this love-hate relationship with advertisements. Adding advertisements to apps is a proven, though slow way of making money from a mobile app.
It doesn't matter what your app is about, users who have subscribed to it are interested and related to its niche. If you can handpick a couple of products that complement your apps, your app subscribers won't mind your ads.
Tip: Don't think that ad blindness is only an issue with desktops and websites. Your mobile app subscribers can also get blind to your ads. Try to see if you can place ads so that they get maximum exposure.
And no matter how tempted you might feel to place ads in tricky places (like, very near to your app's functional buttons and so on…), by all means, resist it.
Don't try to fool your readers into clicking ads.
Worth Reading : App Marketing – Tips & Tricks
Charge Users Upfront – Setup A Download Fee
This one's simple and straight-forward. You can choose to charge a fee for your app.
The one drawback with this technique is that few people are interested in paid apps, so gaining the initial momentum can get somewhat tricky.
As most people search only within the free category, your app might be invisible to most of them.
You can choose sponsorships and advertisements for further monetizing your paid app. But since it's difficult to setup a substantial user base for paid apps, your income from these means can also take painfully long to start pouring in.
Tip: See if it's feasible to offer a 1-time fee as people don't prefer the recurring fee structure.
If you're a newbie in the mobile app world, keep patience. Making your initial sales can take longer than you think.
Also, don't feel bitter about the cut that the app store will keep.
Related : How To Increase Downloads For Your Ecommerce Mobile App
Go Freemium – Charge Fees for Unlocking More Features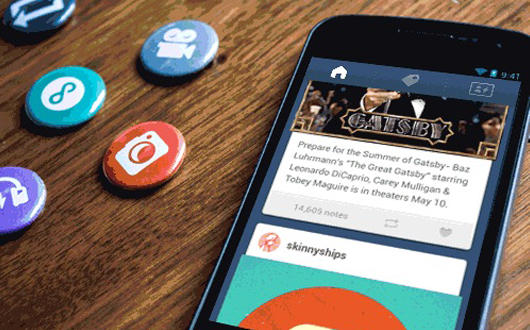 Going freemium has 2 proven pluses:
1. Added Visibility & Downloads
I'm sure you, like most other mobile app geeks, follow a similar pattern when looking for apps. Somehow, the search always begins in the free category.
Most people don't even look at the paid listings at all.
If you offer an app for a fee, you won't be listed in the free category. And not being listed here alone will reduce your visibility by a huge factor.
Your app will have fewer downloads because of lower visibility.
Freemium apps get more visibility, more downloads and, therefore, better chances of in-app upgrades/purchases.
Explore :
2. Allow Users To Take The Test Drive
A freemium model allows users to take the app for a test drive. If the apps are planned well, the freemium model acts as the perfect teaser while at the same time telling users exactly what to expect from the paid version.
And if you offer them full value for their money, they will be more than willing to refer more customers to you.
Tip: Strike the right balance while planning your freemium model. Offer too little, and your app might not show promise and convince. Offer too much, and your users won't be prompted to upgrade.
Related :
Summing Up
A mobile app takes time and resources to build and maintain. Luckily, there are several ways in which they can generate income for you. So, whether it's your side-project or a long-standing dream, consider the aspect of making money right from the beginning.
Trust me, the possibilities are endless and the perfect time to begin is right now.
If you have any questions about these tips, be sure to share them in the comments. I'd love to answer them all. And I have 2 questions for you – How do you choose advertisements for you app? And what freemium model would you like to offer and why?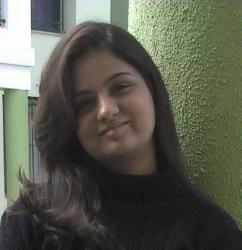 Author: Disha Sharma
Disha is a freelance blogger and digital marketer. She creates content about online marketing, SEO, CMSs and m-Commerce. She has just enrolled in Hubspot's Inbound Marketing Program and is pretty kicked about it.