Do you want to publish a book without spending tons of money upfront investing in copies that may not sell?
Print on demand publishing is all the craze these days, as it allows you to print books on a one on one basis.
In this article, we will lay out the top 10 print on demand book sites in 2022.
You can use these publishers to print books one by one or to print a few books based on how much you expect to sell, without any commitment needed.
What Is Print On Demand Publishing?
Print on demand publishing is pretty much like print on demand clothing production. Instead of ordering hundreds or thousands of copies of your book (or whatever else the minimum order usually is), you work with a publisher that will print a copy for each order that comes in.
This way, you won't waste money on copies that never end up selling. You can also order a few copies to give away to your family or friends.
Another benefit of using print on demand publishing is that it allows you to make corrections to your book as soon as you notice them.
If you order 1,000 copies and discover a mistake or would like to add something, you are stuck with those copies that have the mistake.
If you only order one copy (or a few copies) at a time, you won't have this problem. Not only can you correct mistakes, but you can add chapters to your book whenever you want.
Best Print On Demand Sites For Books Publishing
Amazon Kindle Direct Publishing is what most people who look for print on demand publishing start with. It has some downsides, but it is also one of the easiest to use.
The first thing to know about Amazon Kindle Direct Publishing is that you can only publish soft paperbacks. It does not have an option for publishing hardcover books, so if that is what you are trying to do, you will have to look somewhere else.
However, it is extremely easy to get started with KDP. The entire process should not take more than a few minutes; just upload your manuscript and enter your book details (such as the title) and you are mostly done.
You can use the Cover Creator tool to design a simple but beautiful cover for your manuscript. There are a number of different print options to choose from (such as black ink vs. color ink, cream paper vs. white paper, and different trim sizes).
If you are having difficulty creating and designing your cover or you would like to translate your book into different languages, Amazon Kindle has a list of freelancers and websites that can help.
In addition to how easy it is, Amazon Kindle Direct Publishing is extremely quick. Your book will be ready in just 24 to 48 hours, which is a faster timetable than most publishers can promise (even most print on demand publishers)
So, where will you be selling these books and to whom will you be selling them?
You can earn up to 60 percent royalties on the sales your book makes on Amazon marketplaces in the US, Europe, and Japan, minus publishing costs.
Printing costs can vary, so use this royalty earning calculator to figure out how much money you can make.
In addition to selling your book on the Amazon site, you can choose to distribute your book to bookstores using the Expanded Distribution network. This is an entirely free option that will make your book available from major US distributors.
Once your book is available from these distributors, bookstores and libraries can order copies.
Even though the Expanded Distribution network only works with US distributors, bookstores, libraries, and schools from all over the world can place orders.
However, for sales made through the Expanded Distribution network, you will only earn 40 percent royalties.
You can get paid every month (though you may have to wait two or three months before getting your royalty for any particular sale).
In addition to selling paperback versions of your site, you can also sell an ebook version on Amazon Kindle.
You will be able to reach more people around the world, as it will be made available on Amazon marketplaces in countries such as the US, Canada, the UK, Germany, India, France, Italy, Spain, Japan, Brazil, Mexico, and Australia.
For Amazon Kindle ebook sales, you can earn up to 70 percent royalties.
Of course, you set your own prices.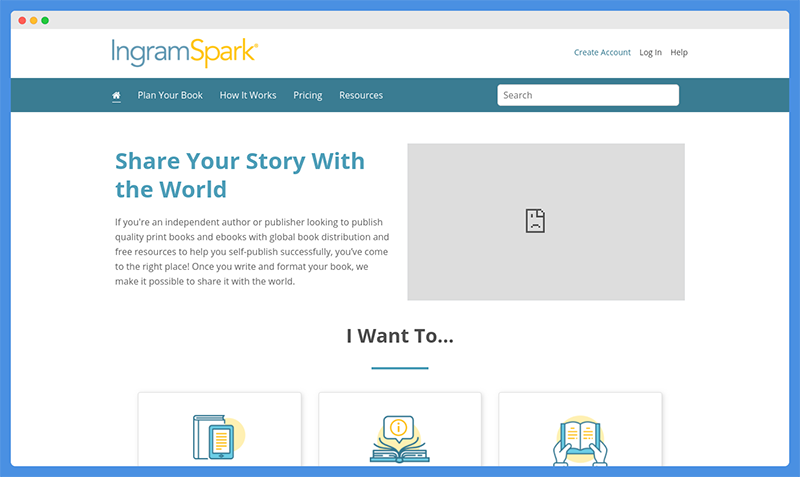 IngramSpark is also pretty well known in the self-publishing world, but it doesn't have the stellar reputation and reliability of Amazon Kindle Direct Publishing. Nevertheless, it connects you with many outlets and distributors, including Amazon!
IngramSpark lets you publish print on demand physical books as well as ebooks. However, to upload and publish a book, you will have to pay a startup fee, which you don't have to do with Amazon.
This fee is generally $49 per title, which includes both the print book and a free ebook version. Once you upload the book, it will be made available to over 40,000 bookstores and libraries through global distributors.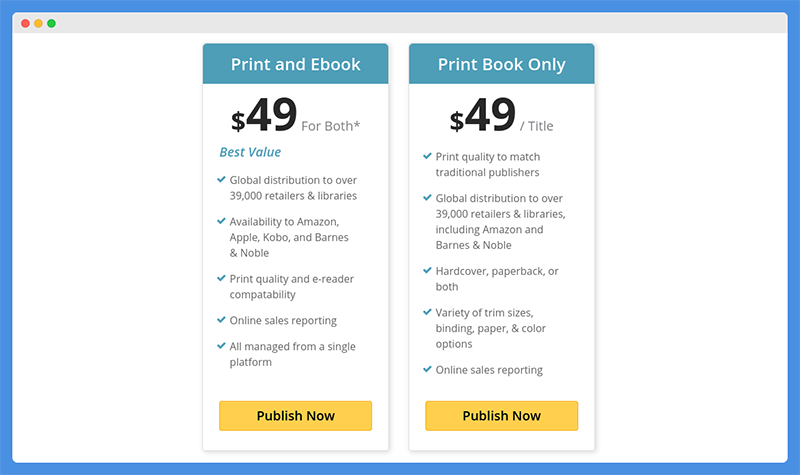 Stores that your book will be available in include Walmart.com, Target.com, and Indigo. Although the US, Canada, the UK, and Australia are IngramSpark's main target markets, they also distribute through retailers in China, Germany, India, Italy, Poland, Russia, South Korea, Spain, and Brazil.
For example, since IngramSpark has a print on demand partner in Malaga, Spain, your books can reach Spanish bookstores and libraries quickly.
Not only that, but it will be made available on Amazon and Barnes and Noble. If you are publishing an ebook as well, it will also be made available on Amazon Kindle, Apple, and Kobo.
Although you do have to pay a publishing fee on IngramSpark, it has a big advantage over Amazon Direct Kindle Publishing: The available format options. To start off, it allows you to create hardcover versions, which Amazon does not offer an option for.
In addition, there are many other formats and options that you can use, including black and white ink, standard color ink, premium color ink, white paper, crème paper, gloss book covers, matte book covers, laminated cases, jacketed laminated cases, different trim sizes, and different kinds of binding.
The cost of printing your book will depend on what kind of book you publish. For example, a softcover book will cost less than a hardcover book, and a black and white book will cost less than a colored book.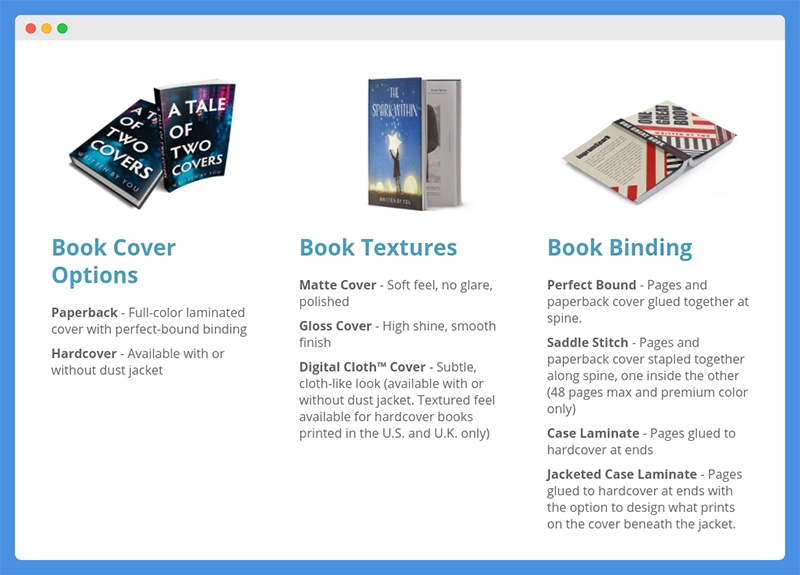 You can use this printing calculator to figure out how much it would cost to print your book.
In addition to having your book made available to libraries and bookstores around the world, you can also order copies on demand for yourself.
Perhaps you want to get a sample, or perhaps you want to keep a few copies on hand to bring to book clubs or events or to show to your friends.
While IngramSpark has many benefits, it has received various complaints from its users, such as this one.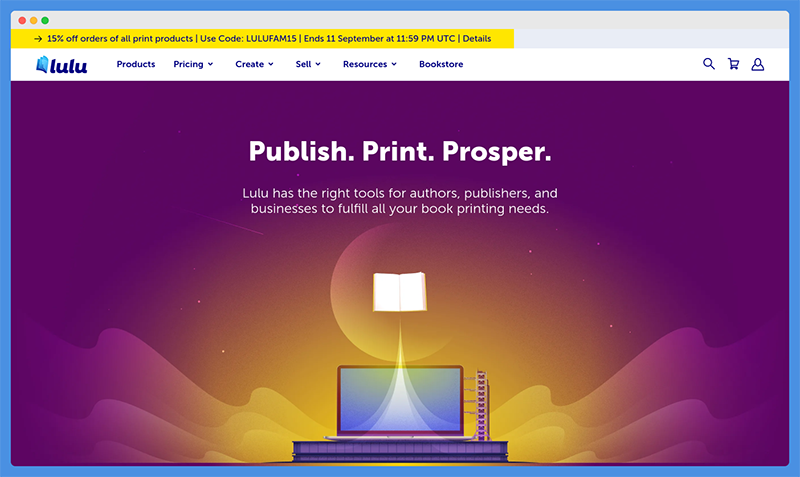 If you want to print hardcover books but don't like IngramSpark, Lulu is another great print on demand publisher that you can use. Like IngramSpark, it allows you to create both physical and electronic books.
Unlike Amazon Kindle Direct Publishing, Lulu has a wide range of different formats you can publish your book in.
They let you print either a hardcover or a paperback book, and there are many different sizes, colors, and styles available for both.
In addition, you can opt to print a comic book, a hardcover photo book, a school yearbook, or a magazine.
There are so many sizes available, ranging from pocket books to landscape books.
You can choose colored ink if you are willing to pay more money, and you can choose between various bindings, such as coil binding and linen wrap.
The cost of publishing your book will depend on the type of book you are publishing, its size, the quality of the ink you are using, and so on.
Use the Lulu pricing calculator to figure out how much you will pay in printing costs.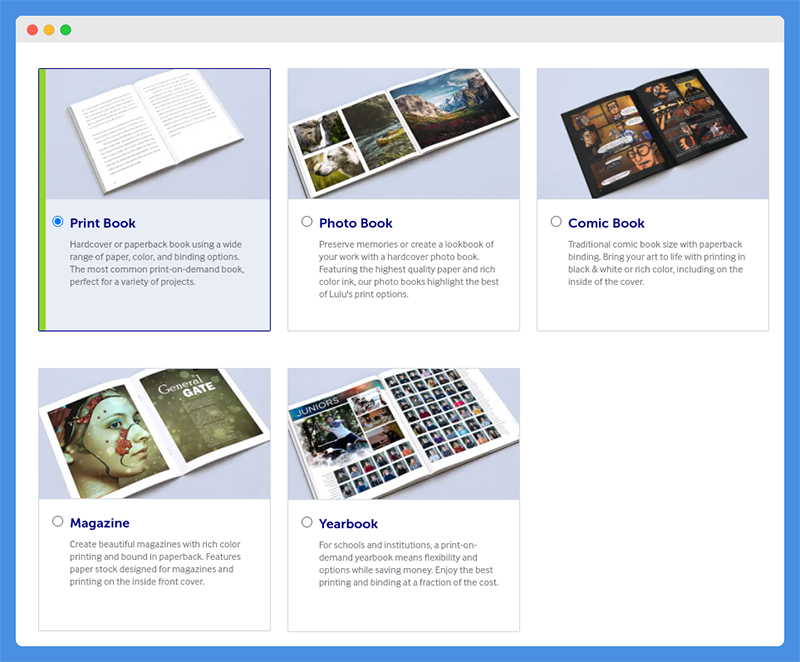 Although Lulu is a print on demand publisher, you can save money if you decide to order copies of your book in bulk (100 or more).
So, where can you sell your Lulu books? Just about anywhere, really.
Lulu has its own online bookstore where you can list your book.
Selling on the Lulu bookstore allows you to showcase your book to book fans and avid readers all over the world and gives you access to a built-in audience.
If you sell on the Lulu bookstore, you will retain 80 percent of the profits. However, you can also sell on your own Shopify store, in which case you will keep 100 percent of the profits.
Retail distribution is also available; your book can be sold on Amazon, Barnes and Noble, Kindle, Kobo, Ingram, and to over 40,000 retailers and schools globally.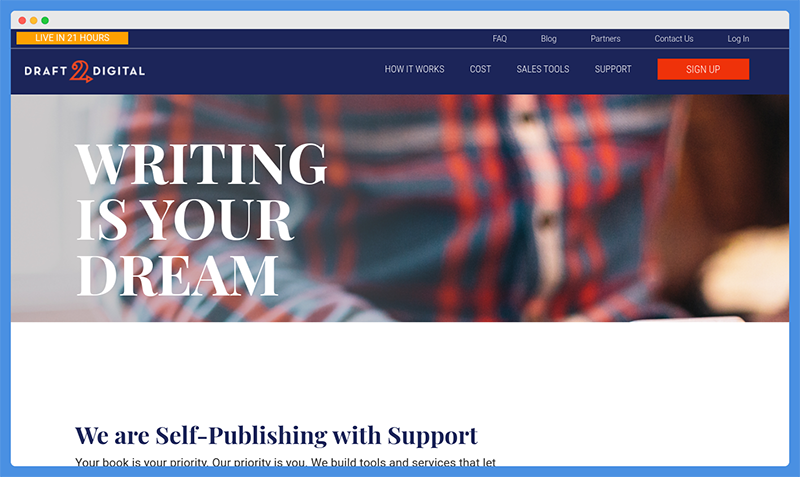 While Amazon KDP, IngramSpark, and Lulu have been around for a while, Draft2Digital is the new kid on the block, and it is proving to be very popular.
Although they focus primarily on ebooks, they also have a tool that allows you to turn your ebook into a beautiful paperback version, which you can sell anywhere.
There are beautiful templates and layouts that you can use to create both the ebook and paperback versions of your book.
Draft2Digital is a print on demand service, and they are partnered with the following distributors:
Amazon
Apple Books
Barnes & Noble
Kobo (including Kobo Plus)
Tolino
OverDrive
Bibliotheca
Scribd
24Symbols
Baker & Taylor
Hoopla
Vivlio
What makes Draft2Digital so attractive is the generous royalty rates that they offer, especially compared to publishers such as Amazon Kindle. You can use this pricing calculator to figure out how much you can earn.
Draft2Digital offers a number of tools to help you promote your book, including Books2Read, Universal Book Links, and B2R Author Pages and Book Tabs.
Author Pages and Book Tabs are hosted pages where you can promote your author profile or your books even if you do not own a website.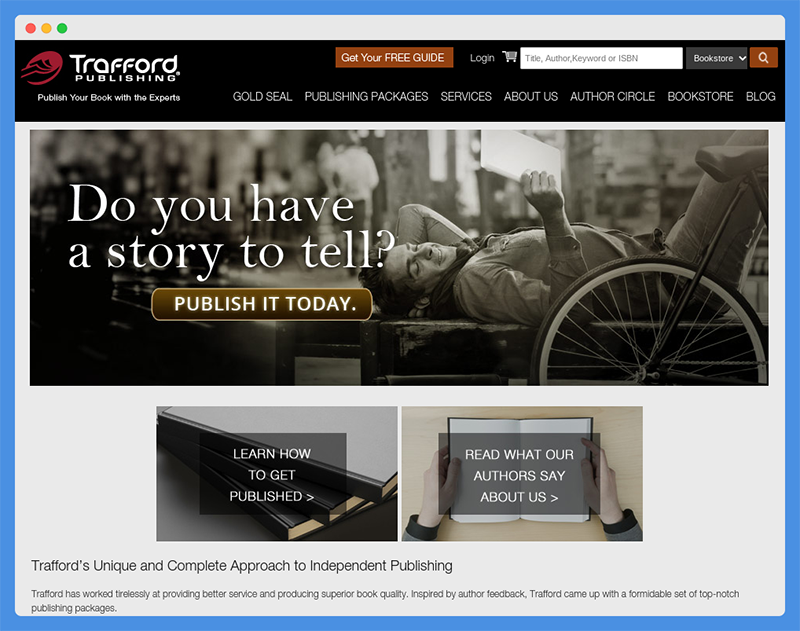 Trafford is a print on demand publisher based in Indiana. They used to be based in British Columbia, Canada.
Trafford offers a number of competitive packages to those looking to self-publish their work. They offer print on demand publishing options, as mentioned in their FAQs, as you can see here.
However, to get started with Trafford, you will have to purchase a publishing package, which requires a nice sum of money upfront. Nevertheless, unlike a traditional publisher, Trafford is a supported self-publisher, allowing you to retain full rights over your book, decide the pricing, and get it published quickly.
If you are looking for a quick and easy POD publisher, Amazon KDP, Lulu, or Ingram would be a better choice, as Trafford does have some startup fees (you can see their updated packages on their pricing page).
However, instead of having to do everything yourself, you will be working with a team of professionals who will help design and edit your book so that it looks awesome.
Throughout the entire process and even after the layout has been finalized (before your book has been printed), you will remain in control and be able to make changes.
In addition to regular print and ebook formats, they offer leather-bound and audiobook publishing.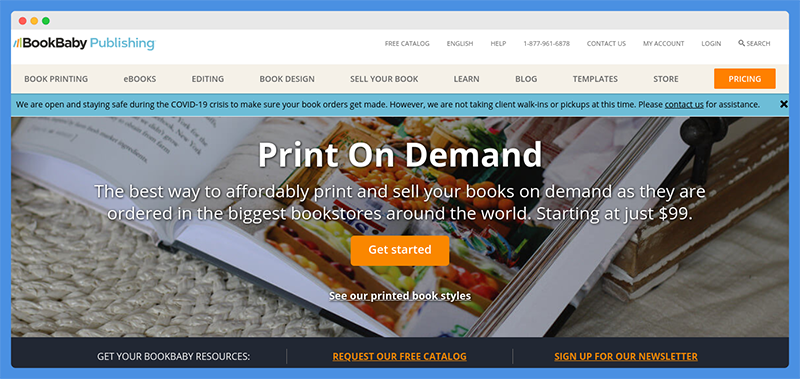 BookBaby is a popular self-publishing platform that offers print on demand packages for authors who do not want to order thousands of copies at once.
However, this print on demand package can only be purchased as an add on to a book order of 25 copies or more, making it ideal only for authors who are in the middle of the road — those who can afford to invest a little upfront but don't want to order thousands of copies at once.
In other words, once you order 25 copies, you can buy a print on demand package. Once you buy a print on demand package, BookBaby will print your book, one copy at a time, as orders come in on Amazon, Barnes and Noble, Baker and Taylor, and elsewhere.
With the print on demand option, BookBaby will take care of the shipments and payments for you and pay you your royalties just days after a purchase is made.
How much does it cost? There are two BookBaby print on demand packages.
The cheaper package costs $99. It allows you to sell your book on your own BookBaby Bookshop storefront and earn 50 percent royalties on each sale.
The second package costs $399, and it allows you to expand your distribution to Amazon, Barnes and Noble, Baker and Taylor, Ingram, Powell's, Diamond Comic, Christian Book Distributors, and more than 50 other distributors.
For updated pricing, check out their print on demand page.
Is BookBaby the cheapest way to get started with print on demand? Not really, as you can only buy a print on demand package after already purchasing a regular self-publishing package.
As such, BookBaby print on demand is ideal only for authors who want to use print on demand to supplement their inventory.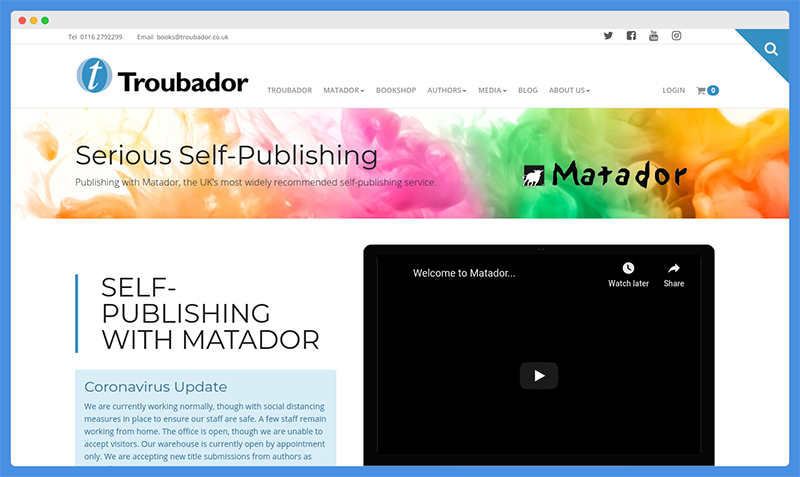 Matador, which is part of Troubador Publishing, is based in the UK and offers print on demand and other self-publishing services. According to them, they have been ranked as the best self-publishing company by Independent Publishing Magazine, above Amazon KDP, IngramSpark, and many others.
However, one thing to know about Matador is that they don't accept all submissions as they focus on only releasing quality books. According to Matador, they turn down around one out of four poetry and fiction submissions that they get.
Matador has been around since 1999, so you know that you can rely on them. To get started, download their self-publishing guide and get in touch with them so you can set up your print on demand book business.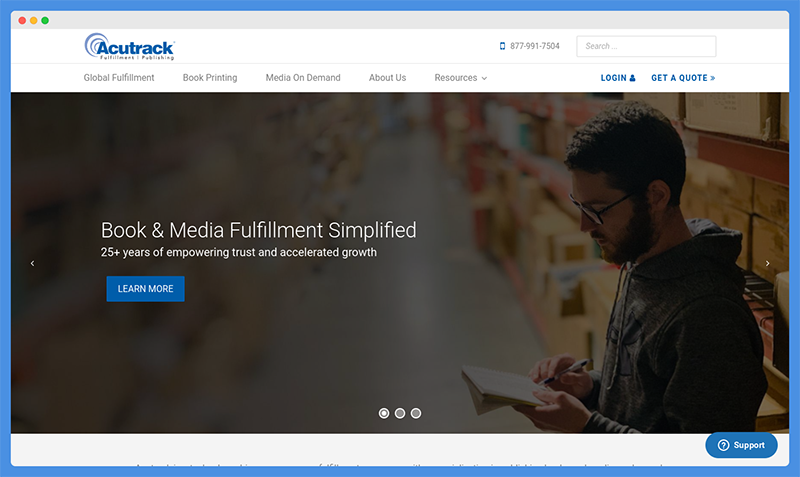 Acutrack is a print on demand publisher that allows you to order and deliver books directly to your customers or to a retailer such as Amazon. After you upload your book, the Acutrack team will help you finalize the design.
When an order comes in, Acutrack will print your book and ship it directly to your customer. This allows you to sell books on a limited basis while having the entire printing process done for you.
The minimum order is only one copy, making Acutrack a true print on demand company. For one to one thousand copies, Acutrack usually uses digital printing with Inkjet technology.
For larger orders (over 1,000 copies), offset printing is usually used.
There are various trim sizes and formats available, ranging from case bound to spiral bound to lamination.
Acutrack is based in California, but they offer global fulfillment and integrate with over 100 marketplaces and eCommerce sites.
An interesting pro of Acutrack is that in addition to offering print on demand book publishing, they also offer print on demand USB thumb drive, Blu Ray, and DVD creation.
Obviously, USB thumb drives and DVDs have become much less popular now that everything has gone to the cloud.
However, if you still want to offer media (such as instructional videos) in a USB, Blu Ray, or DVD format, Acutrack is a great company to work with, as there are not many print on demand providers who offer these media file options.
Orders are fulfilled and shipped pretty quickly, whether you are shipping directly to your customer or to an Amazon warehouse.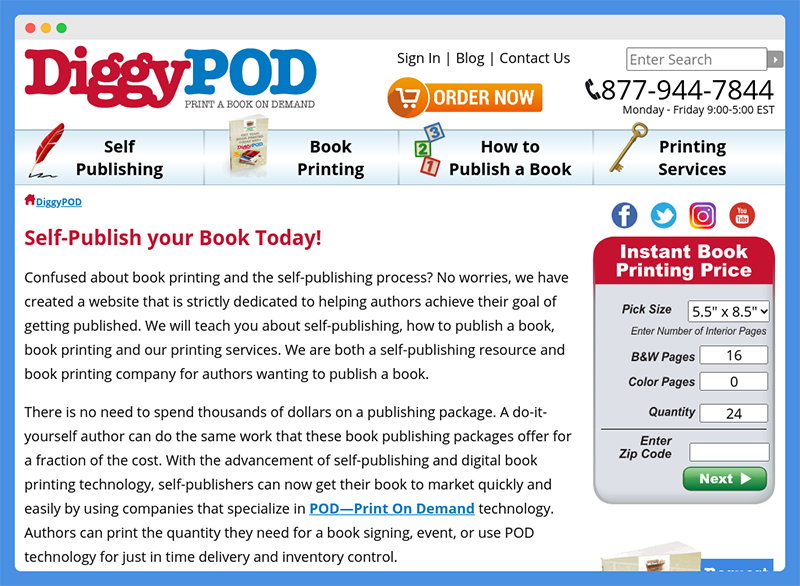 Diggy Print On Demand may not be a very well known print on demand publisher, but they have been in business for 32 years and have an A+ rating with the Better Business Bureau. Diggy POD has been a BBB Accredited Business since 2013.
Diggy was originally called Quickprint. They are based in Michigan and offer quick turnaround times (they will have your book printed in less than 48 hours).
There are free templates and guides you can use when creating your manuscript, and there are various services available, such as a free file review and a custom cover creation service.
There are a few shipping options available, though free shipping is only available if you buy at least 100 books at once.
Diggy POD is best if you prefer to work with a small company that has a dedicated team you can trust instead of a large corporation such as Amazon.
In case you were wondering, "Diggy POD" stands for Digital Print On Demand.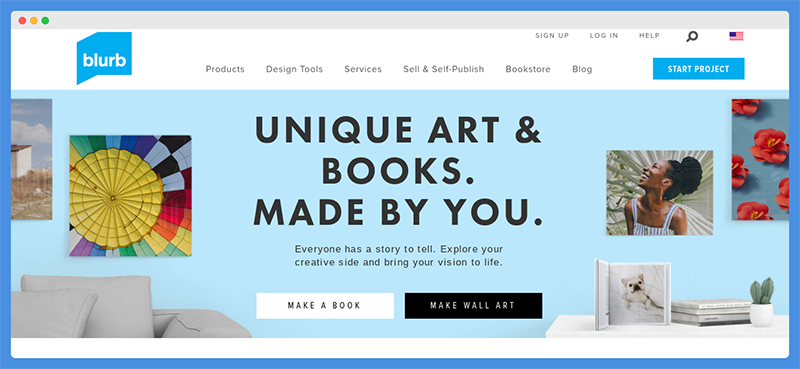 Finally, we have Blurb, a print on demand company that not only lets you publish books but also lets you create and sell magazines, notebooks, wall art, photo books, and trade books.
You can print just one book at a time, making Blurb a print on demand company, and you can sell your books on Amazon or distribute it to over 38,000 schools, stores, and libraries through the Blurb distribution network.
You can also showcase and sell your book on the online Blurb bookstore; this allows you to tap into a built-in customer base.
Blurb even has a free desktop software called Bookwright that you can download and use to create books, magazines, and art. It comes with free templates.
The software works on Windows and Mac computers that have an active internet connection.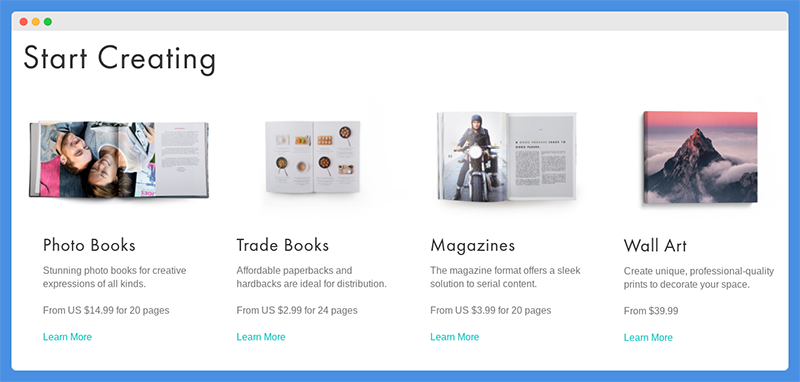 Blurb claims that over 320,000 books, ebooks, and magazines have been created with the Bookwright software.
What Is The Best Print On Demand Book Publisher?
This really depends on what you are looking for, but I think it is safe to say that Amazon KDP is the most reliable print on demand book site that is also the easiest to get started with.
The main disadvantage is that you can not create hardcover books, but if that doesn't bother you, Amazon KDP definitely is the fastest way to get a book published in less than a day or two.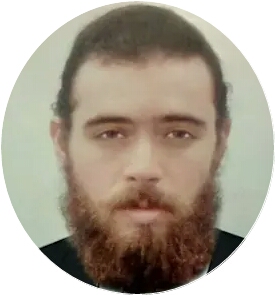 Author: Benjamin Levin
Benjamin Levin is a digital marketing professional with 4+ years of experience with inbound and outbound marketing. He helps small businesses reach their content creation, social media marketing, email marketing, and paid advertising goals. His hobbies include reading and traveling.