If you're wondering how to promote an app for free, Google AdMob is the answer.
Let me also answer your next question, "Is AdMob free?" Yes it is.
AdMob is one of the best both free and paid ways to promote a mobile app by using the power of cross-promotion.
In this short guide we'll explain to you what AdMob is and how to use this powerful mobile advertising platform to generate more downloads and in-app purchases for mcommerce.
What Is AdMob?


AdMob is a mobile advertising network that Google acquired back in 2009.
With its help, developers can promote their apps and generate more in-app purchases on platforms like Android, iOS, webOS, Flash Lite, Windows phone, etc.
In 2013, Google announced that they were going to rebuild AdMob using technology from their other platforms like AdSense, with the goal in mind of helping app developers to build their business.
That's why today AdMob works a lot like AdSense for mobile. Advertisers can buy space on other apps to generate more brand awareness, clicks and sales.
At the same time, developers can generate revenue by lending an ad space on their app.
For the purpose of this post we're going to focus only on using AdMob for promoting your app.
Worth Reading : How To Optimize Your App For Google Search
What Can You Use It for?


There are 2 main ways to use AdMob when it comes to promoting your app:
To Generate More Downloads
Mobile app cross promotion becomes easier with AdMob.
With this, you can cross-sell your other apps or your friends' apps to your existing users. You can also make a direct deal with others to cross-promote your apps.
To do that you'd need to create a house ad campaign. When you do so you'll need to choose between impression goal or eCPM-based campaigns.
The impression goal campaigns run first and once all of them  are over, this is when ad requests will be filled by eCPM-based ad sources, including the AdMob Network, AdMob eCPM Floor Beta, and third-party ad networks.
Related : How To Increase Downloads For Your Mcommerce App
Sell More In-app Purchases
This option allows you to earn more revenue by intelligently promoting your app to users that are most likely to purchase.
By using powerful analytics, you'll know exactly which products to promote with in-app purchases to maximize your sales potential.
You can set up when the ads are to be shown and the maximum impressions that you'd like to generate.
The Types Of Ads You Can Create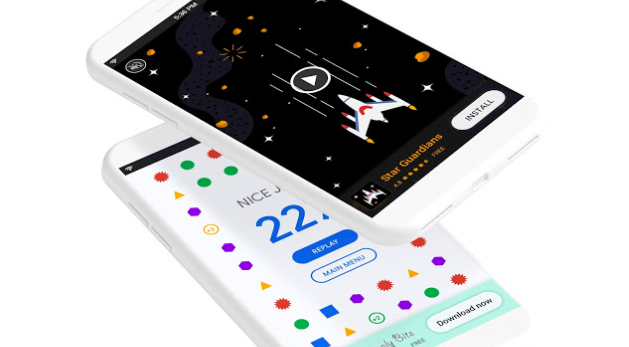 I would now explain how to get ads on your app. With AdMob you can create 2 types of ads:
Text Ads
They are the simplest version of ads you can create. They consist of only 3 components:
Destination URL (you should include the link to your app here)
Headline (maximum length of 25 characters)
Ad text line 1 (maximum length of 35 characters)
Ad text line 2 (maximum length of 35 characters)
Keep in mind that the headline is what attracts the most attention. So include your main keywords in it to grab users' attention.
Don't forget that your ad lines are important and they should trigger the user to take action. Answer the question "Why should I click?"
Example of a text ad would be:
"Headline: T-shirt to sell
Ad text line 1: Summer sale
Ad text line 2: 70% off"
To learn more about creating text ads in AdMob click here.
Interesting Read : Ways App Marketers Can Increase Conversions
Image Ads
You're using them to try to capture the user with an image while they're browsing an app.
Before you create an image ad, you'll need to prepare an image file with the right size and format depending on where you plan to show your ad.
Here are the following supported image ad sizes and formats:
File types:
File size: 150 KB or smaller
Image sizes:
320 x 50: Mobile leaderboard  (HD)

480 x 32: Mobile banner (landscape) (HD)
468 x 60: Banner (HD)

728 x 90: Leaderboard (HD)

300 x 250: Inline rectangle (HD)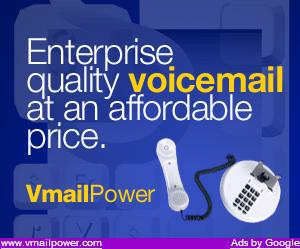 320 x 480: Smartphone interstitial (portrait)
480 x 320: Smartphone interstitial (landscape)
768 x 1024: Tablet interstitial (portrait)
1024 x 768: Tablet interstitial (landscape)
For HD display devices you can upload double-sized images (a 640×100 image for a 320×50 ad slot).
You Might Find It Useful :  Elements Of Mobile-friendly Ecommerce
Creating AdMob Campaign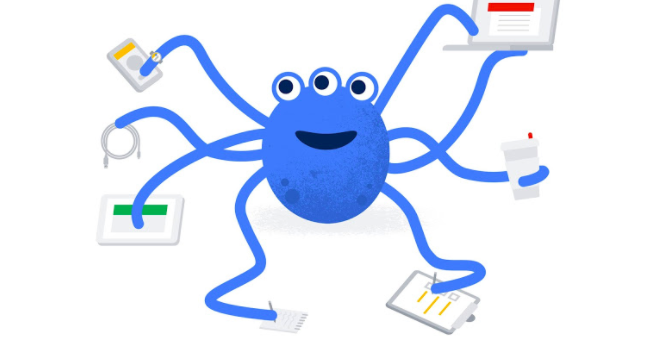 What Is A Campaign
A campaign is a group of ads that share a budget, targeting and other settings.
The AdMob campaign cost depends on the type of campaign. There are 2 types of AdMob campaigns that you can create:
Regular campaigns – These are the paid campaigns that you use to promote your apps in other developer's apps.
House ad campaigns – These are free campaigns where you use your own inventory or partners to promote your apps.
Remember that each campaign can have multiple ads with different advertising goals. So it's best if you create a different campaign for each objective.
Also Read : Best Mobile App Conversion Optimization Tricks
How To Create A New Ad Campaign
To create a campaign follow these steps:
Sign in to your AdMob account and go to your "Promote" tab.
Under "All apps" on the left-hand side, select your app you want to update.
Select a "New campaign."
To design your Ads click on "+New ad," select the desired format (Text or Image ad) and click "save."
Then continue and select your targeting criteria. You can choose from filters/options such as:
Geo locations: Select the locations you want to target.
Languages: Select the languages you want to target.
Carriers and bandwidths: Select the wireless carriers you want to target.
Devices and OS versions: Select the devices and OS versions you want to target.
Demographics: Select the specific age ranges and genders of the customers you want to target.
Advanced targeting: Here you can use audiences that you create in AdWords to target on AdMob.
Useful Post : App Marketing – Tips & Tricks
Then you click "Continue" to go to "Budgeting and Bidding."
Here you have the following options to choose from:
Daily budget: This is the average amount you're willing to spend per day.
Schedule: Here you need to set up a start and end date for the campaign. To run your campaign indefinitely, set the end date to "None."
Campaign name: Here you enter the desired name for the campaign.
Finally, save the campaign and it will start running after it's been approved by Google.
Remember: you can use AdMob to promote your apps for free by making deals with partners apps or you can set up paid campaigns.
Wrap Up
Have you used AdMob so far to promote your mobile app?
If you haven't yet, it's time to explore the power of AdMob cross promotion.
Chances are that you will see your mobile revenues soaring in the coming months.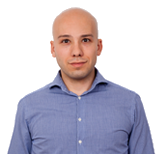 Author: Martin Zhel
Martin Zhel is an inbound marketing expert and Founder of Orior Creative. He specializes in SEO, content marketing & conversion rate optimization.