Get Native Mobile Apps
For Your Magento Store
Magento is a mobile app extension
which helps you to build a custom mobile
app for your Magento Store easily and quickly.
Why Use Magento Mobile App Extension?

Satisfied Customers
You can have more contented customers by offering them flexibility of accessing your store from their iPhones & Android devices.

Cost Effective
The app helps you drastically decrease the investment needed for developing and publishing Mobile App for Magento Store.

Anytime Access
Customers can access your Magento store from anywhere! Magento Mobile App Builder lets you leverage the power of m-commerce.
Consumer Solution
Consumer's purchase decision is increasingly influenced by mobile. Our consumer solution is especially designed for today's mobile-first customers. We empower leading brands with top quality shopping apps to keep customers engaged and drive conversion.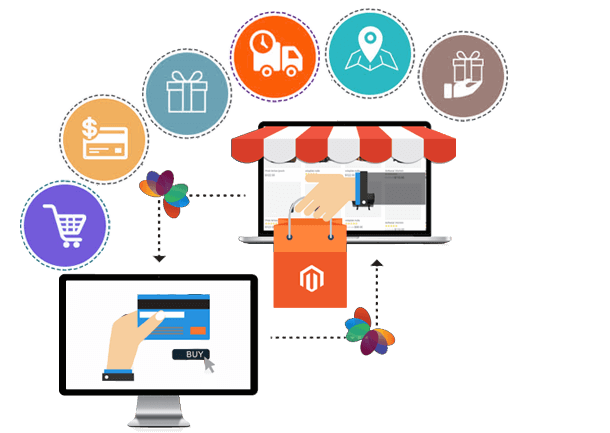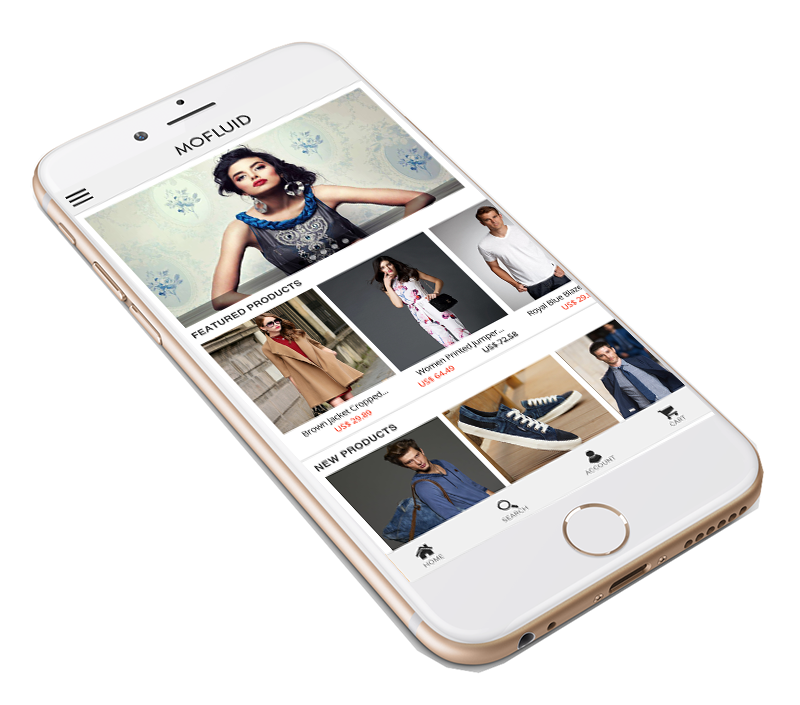 Turn your Magento
e-store to a stunning
mobile app
M-Commerce is on the verge of becoming the common method for shopping soon. Grab this opportunity to increase your sales with a customer friendly mobile app.
Mofluid is the solution that we are offering for Magento e-stores. Mofluid is designed to help online merchants to create apps without wasting money and time in coding and testing.
Product Reviews
You can allows customer to add product reviews and view them just like your desktop version of the store.
Downloadable & Configurable Products
You can make both downloadable and configurable products available to your customers through the app.
Product Search
Customers can use the global search functionality to search products by SKU and name and suggestions based on past search history.
Notifications for Customer & admin for new orders
Both customers and store admins will get notifications for all new orders placed on the store.
Still don't have an app for your ecommerce store?
Request a Demo Today