Today most mobile apps offer beautiful and simple designs. But what gives one an upper hand, is minimalistic approach, intuitive user-experience, innovative designs, elegant layouts and nice typography.
If you're looking for some inspiration for your mobile app's design take a look at awesome inspiring and eye catching mobile app featured here.
Here we list 15 best examples of apps. Read on –
Related :
1. Elevate – Brain Training
Awarded app of the year 2014 by Apple, Elevate is an educational app that is designed to improve focus, speaking skills, processing speed, memory, math skills, and more.
Elevate stands out among its competitors due to its smart design and great algorithms.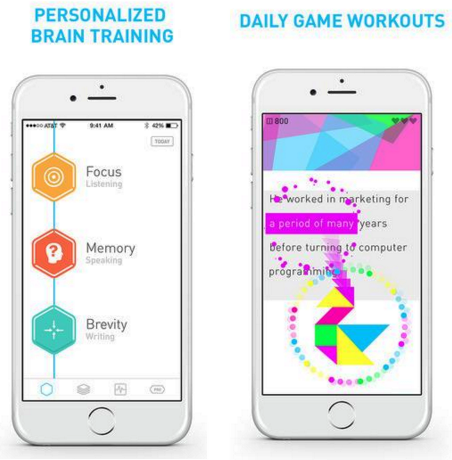 Visit Site : Elevate – Brain Training
2. Hotel Tonight
This app is use to book the nearest hotel in major city.
Their dark website combined with light fonts create a very attractive and elegant feel.
Hotel Tonight is a perfect sample mobile app design.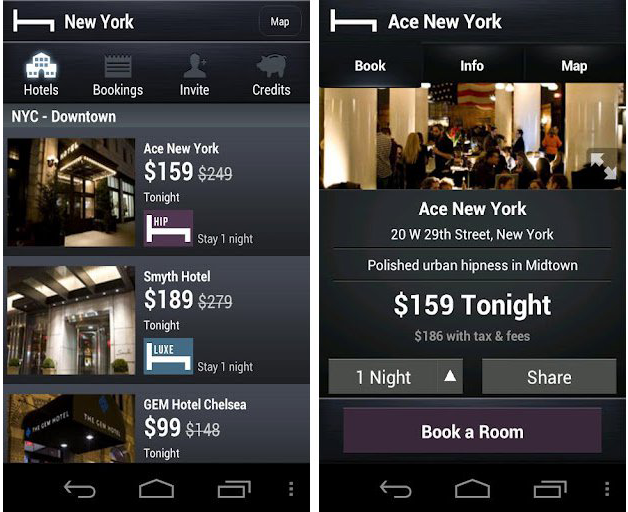 Visit Site : Hotel Tonight
3. Sunrise Calendar
Sunrise Calendar is one of the great examples of apps that are beautifully designed.
This free calendar app has been featured by top websites like CNN and TechCrunch.
Its gorgeous design uses smart icons and is made with love to provide a completely new experience.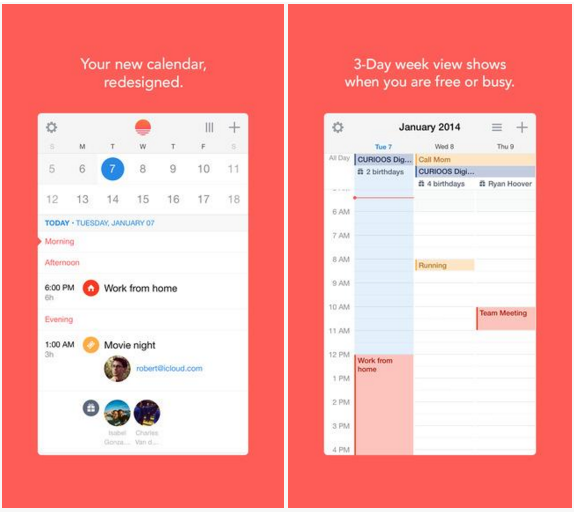 4. Waterlogue
Waterlogue is a worthy mention in the list of top examples of mobile applications.
Included by Apple in Best of 2014 list, this app lets you capture the essence of your photos in excellent, liquid color.
It has a very user-friendly interface and an intuitive design which makes everyone feel like an artist.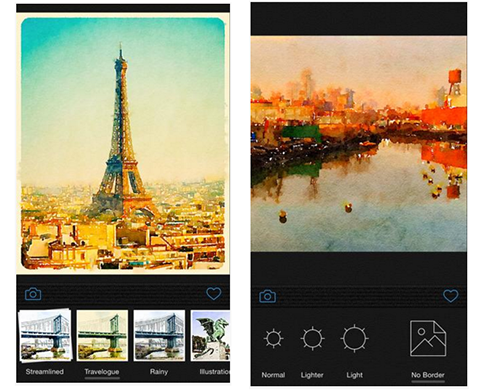 Visit Site : Waterlogue
5. Sky Guide: View Stars Night Or Day
This breathtakingly beautiful app received the Apple Design Award 2014 and is amazingly popular among android users. This is not the only reason to include Sky guide to our list of best mobile app examples.
A star and constellation guide has never been more gorgeous and easy to use. It's stargazing fun for all ages and experience levels alike, due to its visuals and imagery that give you brilliant realism.
It is truly a beautiful mobile app.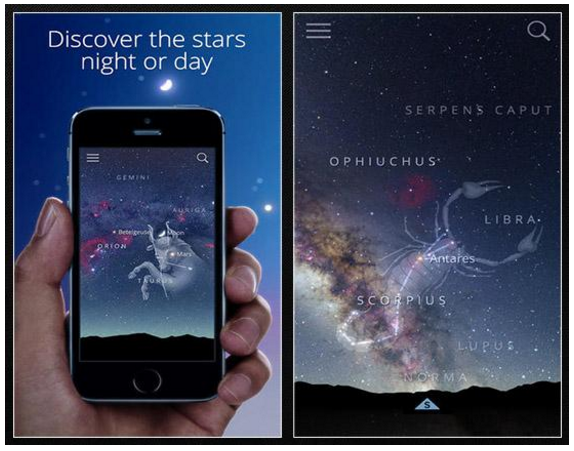 Visit Site : Sky Guide: View Stars Night or Day
6. Monument Valley
In Monument Valley you will manipulate impossible architecture and guide a silent princess through a stunningly beautiful world.
This surreal game will take you of your feat by its fantastical architecture and impossible geometry.
If you're looking for best examples of mobile applications, Monument Valley is a must to explore.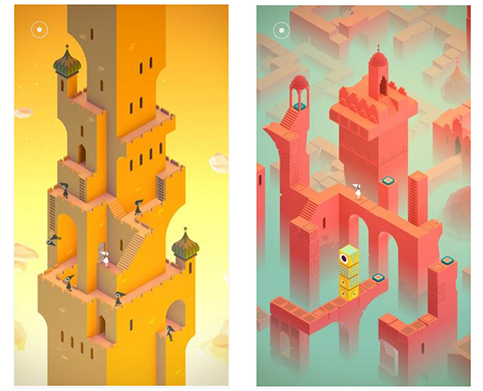 Visit Site : Monument Valley
7. Hy – How Much Water Did You Drink Today?
"We could not find one simple, quick & beautiful app for tracking hydration, so we had to build it ourselves", says IF Group, designer of Hy.
Though Hy is a simple mobile application example but it never fails to make an impression.
Check the app once to know why it makes to our list of best mobile app examples.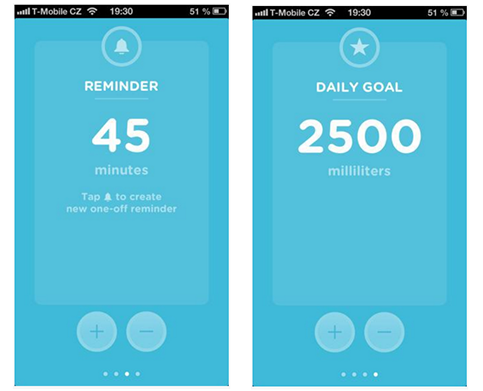 8. Bondsy
Best examples of mobile apps have a thing in common. All have a smooth interface and easy to use.
Bondsy is an innovative way to buy, give, or trade things with friends and extended social circle.
Also known as the "the social network of things", the app has a truly stunning interface that is clean and simple.
People who don't like clutter and appreciate simple interface will definitely love this simple mobile application example.
9. Tumblr
The best thing about Tumblr app is it's menu, the icons are beautifully crafted, they they are full of features that most social media sites lack today. This makes it a brilliant example of mobile app.
The icons make posting something on Tumblr just a little bit more fun.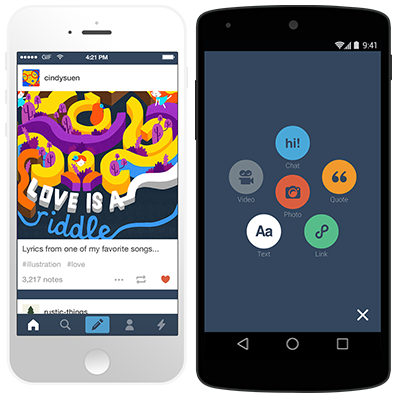 Visit Site : Tumblr
10. Gogobot – City & Travel Guide
If you're looking to explore a solid app example, try downloading Gogobot.
Gogobot is an award winning, free app which will make the best companion to travel with!
Whether you're planning your next getaway or simply exploring your own city,Gogobot is the complete travel guide.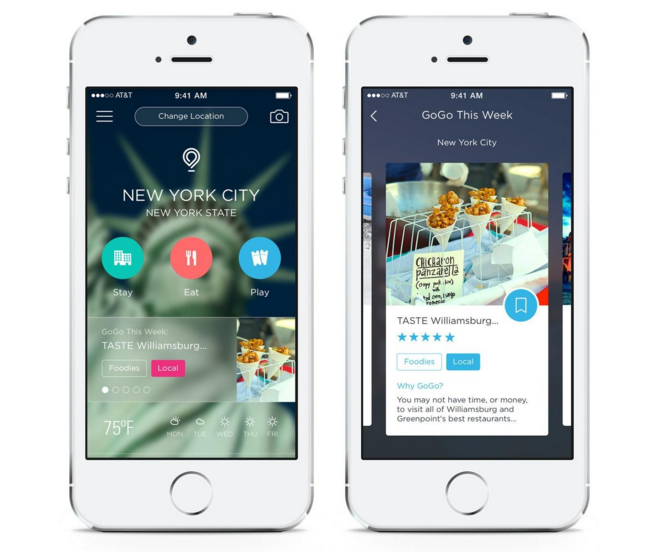 Visit Site : Gogobot
11. 30/30 – You Have Never Experienced A Task Manager Like This!
The simple, attractive, free and gesture-rich app 30/30 will enhance your productivity.
You set up a list of tasks, and a length of time for each of them.
Great use of colored bars and iconography makes 30/30 an awesome example of mobile application.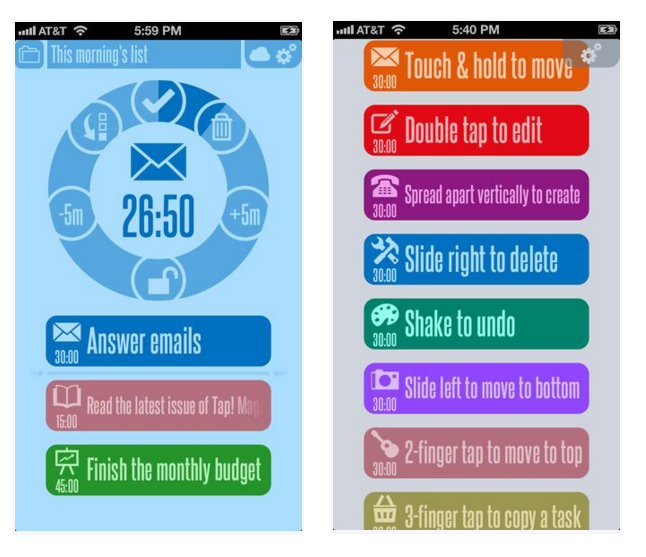 Visit Site : 30/30 – You have never experienced a task manager like this!
12. Start
Start is a notable mention among top examples of mobile apps. It is a simple yet bold, gesture-driven alarm and stopwatch.
Tap the plus icon to create your alarm, spin the dials to set the exact time and customize your alarm with default tones or your personal music.
Tap the arrow and direct Start to launch into your favorite app after you wake up.

Visit Site : Start
13. Yahoo News Digest
This comprehensive, easy and complete app turns browsing the news into a beautiful experience.
The design won the Apple Design award 2014 and has been downloaded by millions, because of its user experience and effortless design.
Yahoo News Digest is a great example of apps to take inspiration from.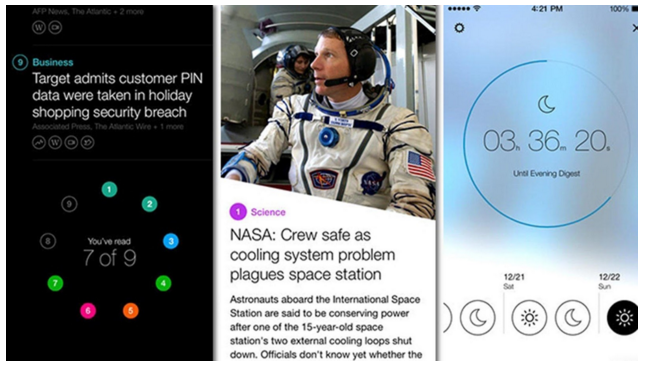 Visit Site : Yahoo News Digest
14. Yahoo Weather – Experience The Weather
The stunning pictures and accurate forecasts make weather updates inspiring and entertaining.
Yahoo Weather is extremely popular in the category of great app design examples.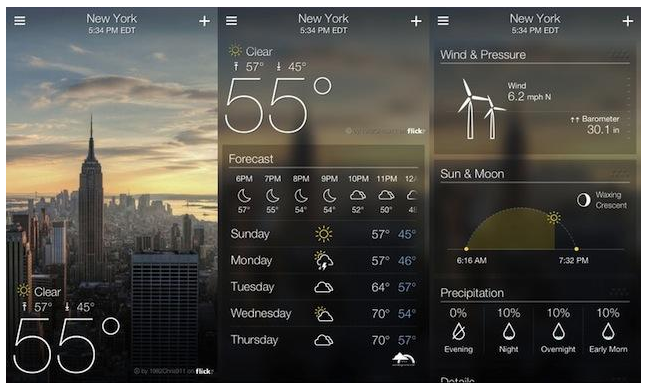 15. Google Translate
What to say about Google Translate. A great app and well executed sample mobile app, it is extremely popular.
A simple app like Google Translate have taken a light hues like whites and light grays and make them look elegant, sophisticated, and most importantly, pleasant.
It is surprisingly one of the uncomplicated design that looks darn good too!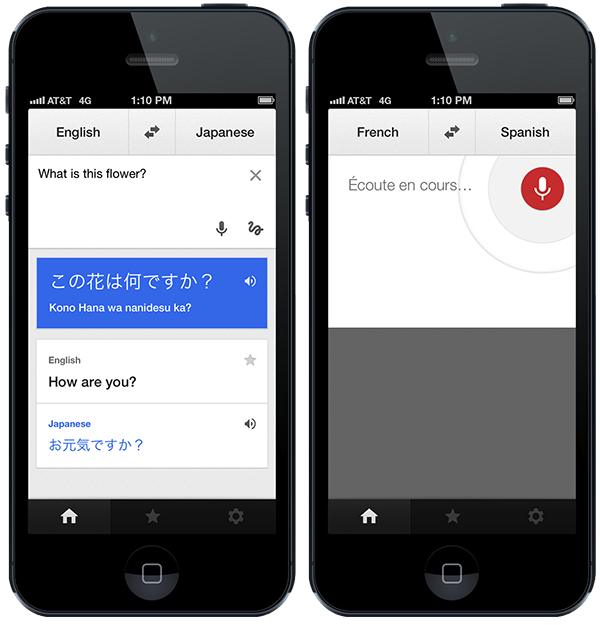 Visit Site :  Google Translate
Wrap Up –
So these are some of the best mobile application examples. I am sure there are millions of such apps in the market today.
Thanks to technological advancement and innovative tools, we will continue to see such wonderful mobile app design examples down the line.
Useful Resources :

Author: Namrata Kothari
I am a technology geek and love all things smart and purple. A computer engineer by education, I was once a cubicle dweller at Intuit Inc. But since I had my calling from the written word, I quit my five year old job in software development and started writing. When I am not writing about technology or health, you can find me drinking tea, on facebook, or tinkering a new gadget.