Hola VPN is a popular VPN service used by millions of people worldwide.
The VPN service has a huge user-base because of its free service. Besides being free, it has plenty of other unique features.
Overview
What sets Hola VPN apart from other VPN service providers is its unconventional way of hiding sensitive information of users. The service uses Peer-to-Peer (P2P) connections to establish a separate route for traffic.
By using a P2P VPN service, users will have no fixed routes or destination servers. As a result, the VPN connection can unlock blocked websites and you'll be able to enjoy your favorite websites without restrictions.
Moreover, this delivery of service cuts down the costs for the VPN provider.
Therefore, the service doesn't have any servers to maintain and doesn't impose bandwidth restrictions on clients. Hola VPN users face no hindrances while using the free service.
However, having a P2P system means that the connection of the VPN gets routed through other users using Hola. Even though having a unique VPN may seem beneficial, it does far more harm than good.
One of the main disadvantages of Hola is that it only protects browser traffic. However, that doesn't guarantee user privacy as the traffic isn't encrypted like other VPNs.
It also means that the VPN service is great for unlocking blocked websites but doesn't have any other use.
Another issue is that you are allowing Hola VPN to use your system and network resources. The company says that it only uses these devices when they're idle and have an electrical connection.
The company further claims that the amount of traffic that it passes through a peer on average is not more than a 20 second YouTube clip. That is roughly 4-5 MBs for a 720p resolution.
Moreover, the P2P VPN ecosystem can be a dangerous place if you're cautious about your privacy.
If you're routing your connection through another user, then users would be able to monitor your online activities. Even if that user can't see your activity, the VPN service will certainly do.
On the flip side, if others are using your IP address to route their connections, you have no control over their online activities while using your IP address.
Therefore, you can easily land in trouble regardless of which end of service you're using.
Given that Hola VPN is popular and has a sizable demand in the VPN community, we will also shed light on its positive aspects.
However, users should not forget that no service is worth risking their privacy and security.
Find out why you should avoid the VPN service in our Hola VPN review.
Hola VPN Review

It's easier to find Hola VPN reviews online but the one that focuses on every aspect and talks about both the pros and cons of the service would be difficult to come across.
We have simplified this Hola VPN review making it easier for you. We have segregated the good and the bad features into two.
Let's begin with its pros.
Hola VPN Pros
Hola is a problematic and dangerous VPN. The service has been caught red-handed on several occasions for exploiting the internet connections of its users.
Having said that, Hola VPN caters to almost 180 million users across the world. This is a staggering amount of users, to say the least.
The popularity of this scale doesn't come out of thin air. The VPN has some unique features that set it apart from most other services.
Let us dive into the some of the few positive things Hola VPN has.
Interesting Read : Ways To Ensure Security While Shopping Online
The Highest Number of Node Locations
One of the most beneficial things of a Peer-to-Peer network is that there isn't a limit on the number of locations you can access. It also means you can access exclusive locations that no VPN is able to provide on its own.
The total number of countries you can access through Hola VPN is more than 100.
These locations include hard-to-get countries such as China, Turkey and Russia. As a result, Hola VPN users won't have any trouble accessing restricted websites from any of these countries.
Countries mentioned above have strict internet censorship laws that disallow access to the free internet. China even has established a security mechanism that blocks foreign websites.
The Great Firewall of China doesn't even spare internet magnates like Google and Facebook.
Hola VPN enables users to access websites that are found in the ecosystem of these enclosed environments. This is an exclusive feature that only a handful of VPN providers can claim to offer.

It doesn't end there; the website enables these users to access popular websites such as Hulu, iBBC Player, US YouTube and many more websites not available in a certain country.
Users living in countries that don't have access to such websites can easily get access using Hola VPN.
Fast Internet Speeds
One of the main drawbacks of a VPN service is that it cuts down the speed of your internet connection. It happens to the best of the VPNs in the market.
This is the reason why a VPN connection becomes unusable in some parts of the world.
The speed of a VPN connection depends on a number of variables. Your connection gets affected by everything from a server's network traffic to the distance of that server from your physical location.
Moreover, whichever VPN you choose, it will affect your overall performance. A slow internet connection is frustrating, but at the same time, it's extremely important to make your connections safe. So, this is a fair trade-off to enjoy anonymous web browsing.
Hola VPN, on the other hand is not renowned for its safe browsing and advanced encryption. Therefore, we can expect the VPN to have a greater speed than other VPN services.
However, Hola VPN still has to reroute connections to other users change the IP of those users. So, factors like the distance of users from their rerouting nodes still have a significant impact on the performance of Hola VPN.
Hola VPN is a bit different from conventional VPN services. The service works as a browser extension instead of having a fully featured VPN client interface.
You don't have to configure anything, just install the application and start using the VPN as a Chrome browser.
To measure up the VPN's performance against other services, we decided to take guidance from someone who has experience in reviewing VPNs.
They carried out the speed test in two stages. The test team at the website started two separate tests for connections in the EU and North America. The output in EU tests was great, and the VPN service consistently hit high speeds.
The ping speed in the VPN was great compared to other VPNs. It measured around 37ms at its peak. Hola VPN's downloading speed was commendable as well.
It topped up to 84.61 Mbps, whereas the uploading speed remained at 38.83ms. However, these speeds were still lower than the benchmark top-tier VPNs have set.
As we saw in our IPVanish review, a top-tier VPN has amazing speed retention. The VPN downloading benchmark is set at 97 Mbps, which Hola VPN failed to reach in its EU servers.
The US servers, on the other hand, performed much worse. The ping rating of the service plummeted to 183ms, which is beyond acceptable. The downloading and uploading speeds suffered on US servers as well.
Worth Reading : Best CDN Providers To Speed Up A Website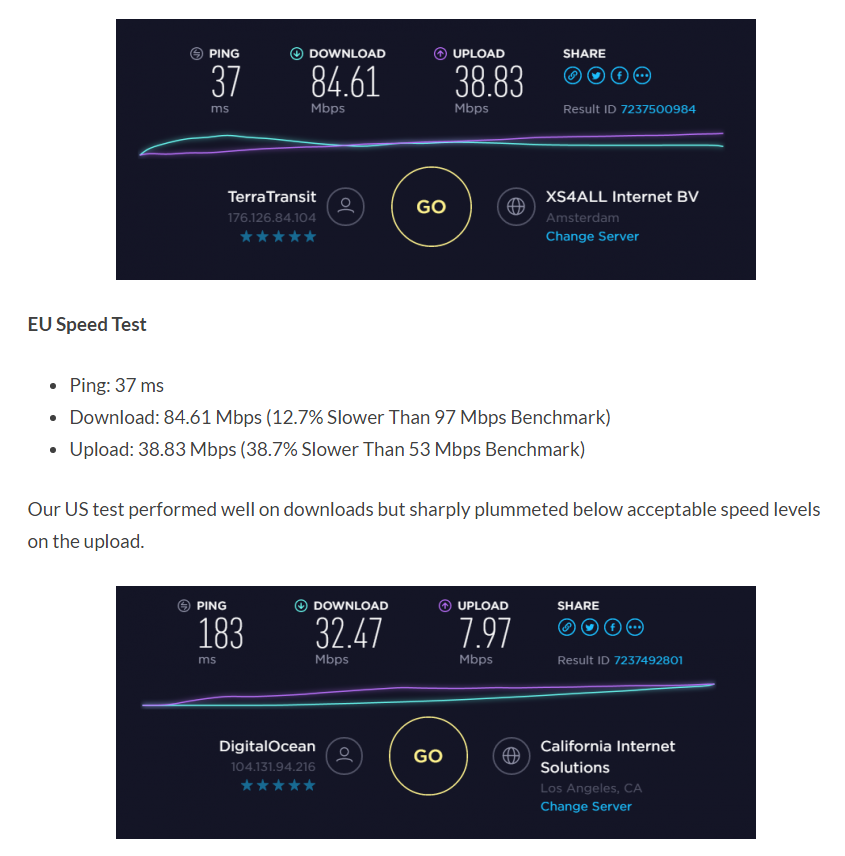 Hola VPN speeds staggered at 32.47 Mbps, which is 60% lower than the benchmark. Uploading speeds plummeted even more and totaled to 7.97 Mbps (85% slower than benchmark).
According to the VPN testing team, Hola had ranked 19th out of the 78 VPNs they have reviewed at their website.
The speed isn't great, but at least it's better than the majority of VPNs, and you can take advantage of it without charge.
However, if you're looking for a free VPN service that doesn't compromise on the speed, you consider Ultra VPN.
UltraVPN is an excellent choice if users want to enjoy exclusive features without having to pay any service fee for their VPN service.
Servers Unlock Netflix
We all know this as the fact that Netflix and VPNs don't go together. Netflix restricts some of its content according to a certain geo-location and stops people from accessing rare content.
As a result, people have to consult VPN services to unlock content for them.
Nowadays, even a VPN is not enough to grant you access to US Netflix content. Netflix blocks proxies and VPN accounts so that they can't bypass Netflix restrictions.
This is why top-tier VPNs exclusively market their ability to bypass geo-restrictions set by the streaming website.
Netflix blocks unwanted VPN providers by tagging their locations and blacklisting server locations. However, Hola VPN has gotten over this problem and lets you access to Netflix's restricted content.

This feature is unique, and only a handful of VPNs manage to achieve this feat. So yes, Hola VPN Netflix can be enjoyed.
However, not every user can benefit from these services. Netflix access is only given to users that have a paid account.
You can't access Netflix using default IP addresses given in the free Hola VPN version.
However, we have better alternatives, such as Ultra VPN.
Ultra VPN reviews say that it ensures that you have military-grade protection and a secure tunneled connection. Moreover, you can unlock Netflix in the free version as well.
Also Read : Best VPNs For Amazon Firesticks
User Experience
To see what kind of user experience the application caters, we decided to see its website. We found that the only usable features in the website were its download links and its FAQ section.
Besides that, you will almost entirely see advertisements on the Hola website.
However, one thing noticeable about the website was that it put a real emphasis on mentioning that their service was for free. Their insistence on that notion was quite clear as the word "Free" appeared as much as 8 times on the landing page.
Moreover, we were able to spot the same word 23 times in the FAQ section.
If you're able to ignore the barrage of annoying ads, you will find that the FAQ section is detailed and has a lot of useful information.
Moving on, we tried to test the application interface installing the Windows client. However, to our surprise, we found out that the application didn't have a spate client for its VPN. Instead, the VPN had something close to a browser extension.
While discarding a fully fledged Windows client means that users won't benefit from additional features (Ultra VPN offers anti-phishing & anti-malware features).
However, it also means that the users will get their hands on an easy-to-use application to cater to their VPN needs.
The VPN starts off as a simple web browser, and users can click on the navigation bar to see more options. From the navigation bar, you can see a list of available services that free users have access to.
Other than those services, users can benefit from exclusive services such as Netflix if they get the paid version.
At first, you will have to choose a random service. After that, you can pick a specific connection of your own choice. You can also see the list of available countries as well.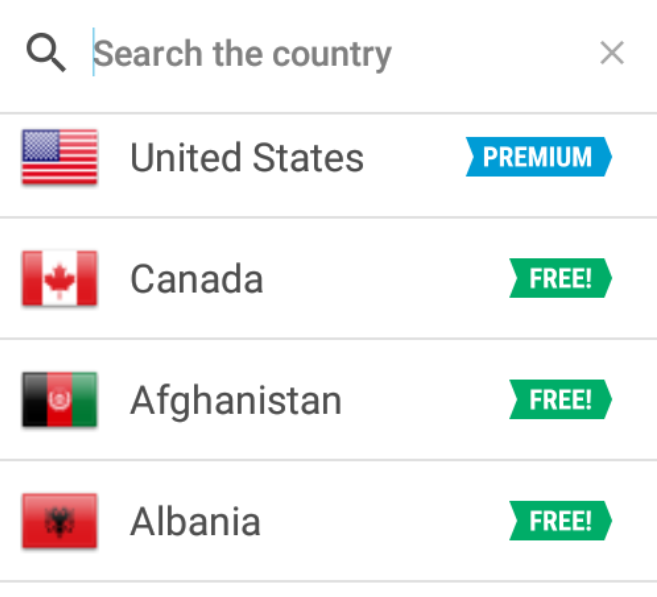 The Android version of the application is relatively easier than the VPN's Windows version. It does not look and feel like an actual application at all, instead looks like a bare-bones version of a browser.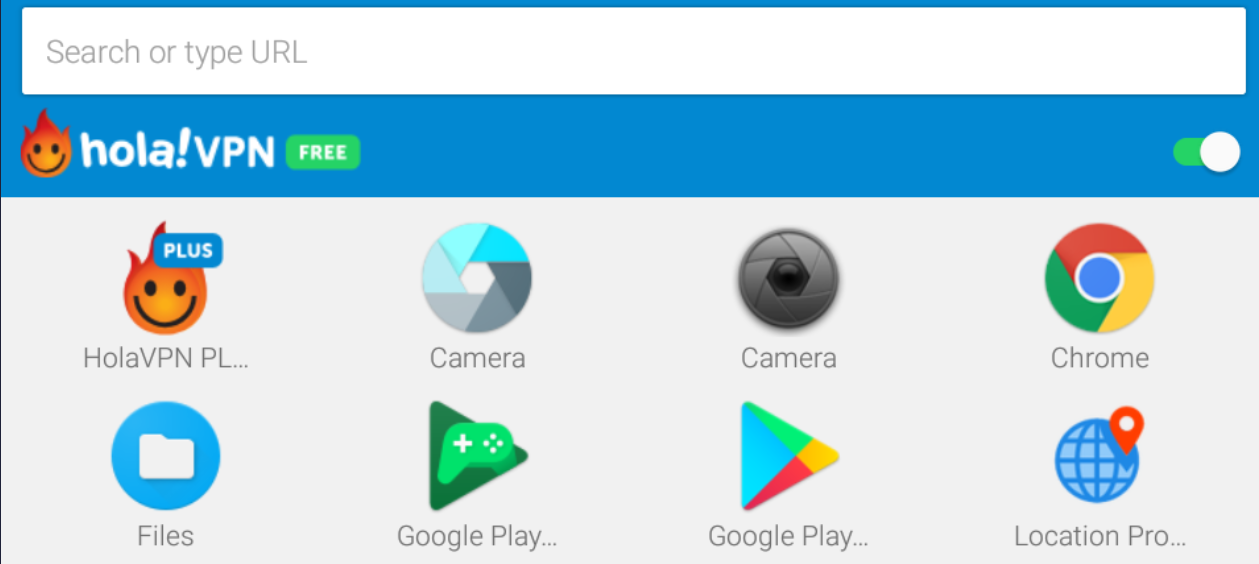 It's easier to select the country you want to access. Users only have to select the country they want to access and start using the VPN software.
We would have loved to talk about the settings menu of the VPN. But in reality, the VPN doesn't have any actual settings. On tapping the settings button, you'll get redirected to a browser window that shows the recent websites you have visited.
The only usable setting in the Hola VPN settings menu is the choice of language. The VPN service allows you access to 30 different languages for your VPN service. At last, we looked into Help Menu of the application.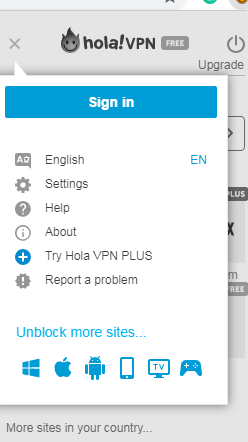 In terms of ease-of-use, the application (or shall we say the extension) is quite good. Overall, no user will feel it a challenge to use the application. Even people who haven't used VPNs before won't have any problems and will get around with ease.
However, you have to sign up for the application through your email or your Facebook. Yes, we weren't joking when we said that Hola VPN was the worst VPN for privacy-cautious users.
The VPN literally asks for something personally identifiable as your email and your Facebook account. What will they ask next, our home address?
Hola VPN Cons
Now that we have discussed Pros in our Hola review, we will discuss what Hola VPN is most famous for: being an unsafe, information logging and featureless VPN service.
There's one single thing to point out; there are a number of things the VPN fails to do properly.
Hola VPN has a faulty log policy and doesn't give any regard to a user's need for privacy.
Hola VPN lowers the bar further down by using a substandard encryption technique. The method is insufficient for hiding information in this day and age.
Besides that, the application exploits its free users horribly and sells access to their internet connection to paid users.
Moreover, the company has been caught red-handed in engaging in shady business. The VPN service is so bad that it opens its free users to online threats instead of protecting them.
Instead of providing a secure mechanism, the company profits off of the personal internet bandwidth of free users. The sad thing is this that it does all this on the pretext of providing its users free service.
Logging Personal Information
There's no place better to start that enlisting Hola VPN's list of shortcomings than mentioning its dismal logging policy. The VPN company strips off every bit of personal information from its users.
A comprehensive log policy is perhaps the first thing a VPN user looks for in a VPN service. The main purpose of using a VPN service is ensuring that you have a private and secure connection.
So naturally, a VPN service that logs information and exposing you to online thoughts is dubious, to say the least.
We have seen that a lot of free VPNs log information from its users and then it sold to third-parties for profit. Usually, these VPNs try to hide their practices by confusing their users with technicalities.
Hola VPN does this as well. The VPN doesn't state that it refrains from logging information on its website. VPNs never say that they log information (why would they?). To find what stand they have on this issue, we have to take a look at its privacy policy.

Hola VPN comes out clean and accepts that it logs everything you do from the start. Considering how VPNs hide behind technicalities to avoid being seen as information logging VPNs. This is pretty bold, even for a free VPN.
Hola VPN accepts that it logs information such as the browser type, the web pages you visit along with the time each user spends on those websites. It doesn't even spare access time and dates of online activity. However, that's not all:

Did you read that? Can you believe that? They are a VPN service, and they are openly admitting that they log personal information, without any remorse.
They keep information such as your personal IP address (akin to your home address), your name, email, screen name, and billing information.
Furthermore, Hola VPN also claims that it has the right to store any personal information related to your "Third Party Account." Here this account refers to your Google or Facebook profile.
They can extract information such as your profile picture, gender, birthday, and preferences. Using Hola VPN is more dangerous than browsing without a VPN, considering that you have to share every bit of information with Hola VPN.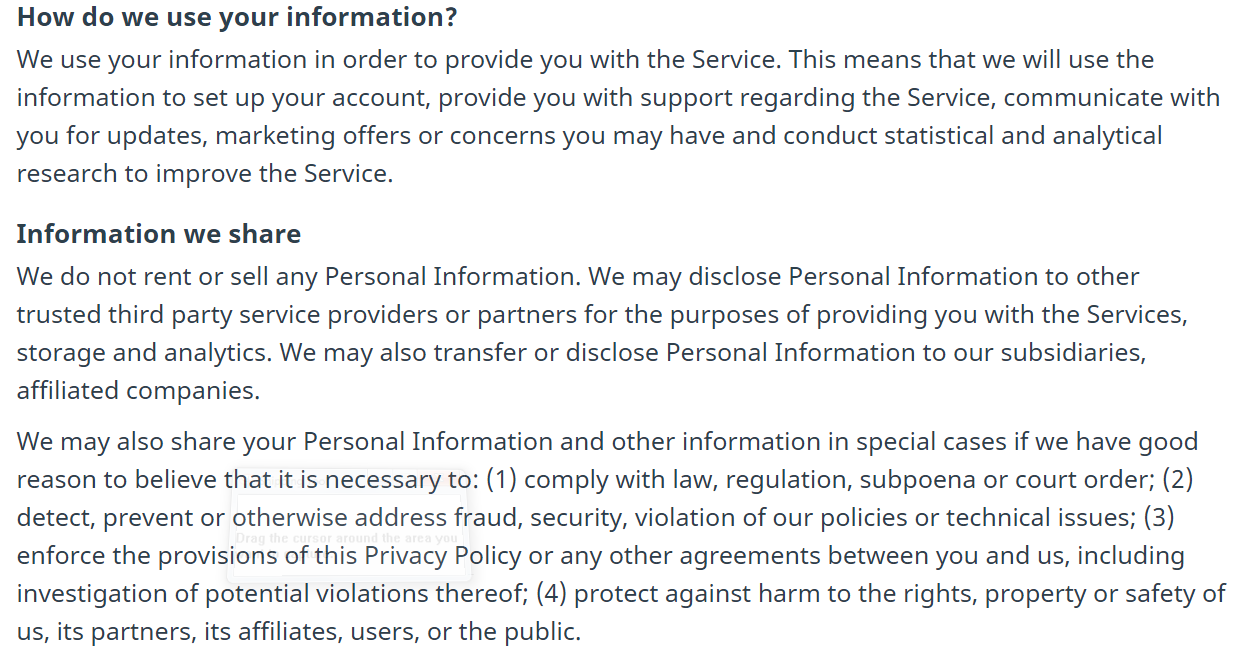 Well if you were wondering that can't get worse than this, you were wrong. The VPN company doesn't only keep your information but also share it.
We can't say for sure who these subsidiaries and affiliated companies they are talking about. However, they are acquiring an unprecedented amount of information.
Explore : Total VPN Review
Jurisdiction In Israel
If you were wondering what do they do with this amount of data, you're about to find out. Hola is based in Israel. Israel is the world's capital for cybersecurity software, spyware, and intelligent systems.
One can even suspect that Israel based company shares information with authorities in its home country.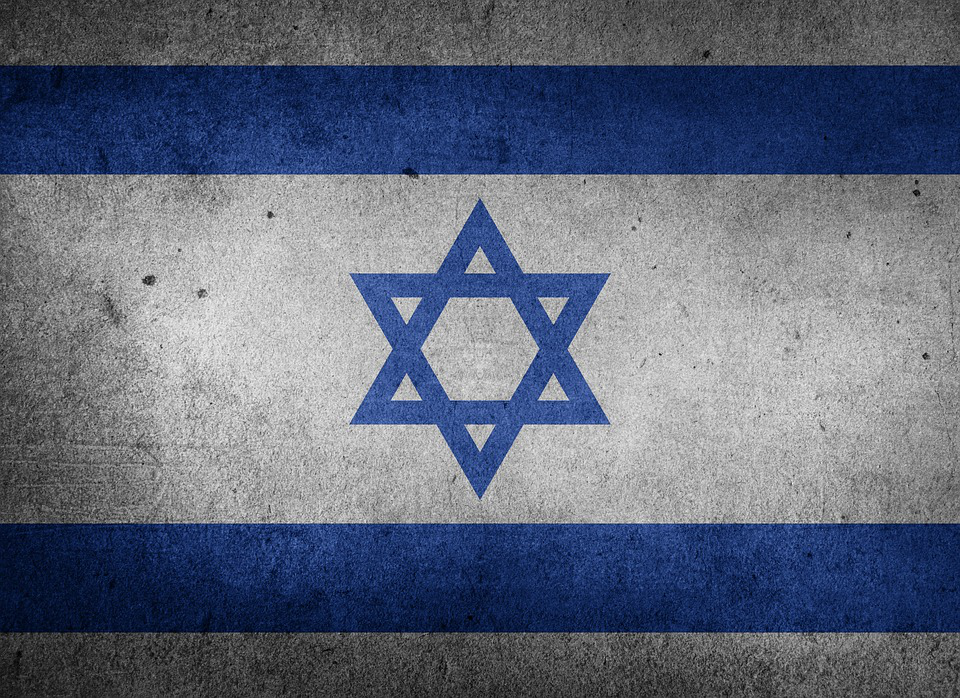 However, it doesn't end there. While the country may not be an exclusive member of the 14 Eyes Surveillance Alliance, it still is a cooperative partner.
The 14 Eyes Surveillance Alliance is an agreement between multiple countries that they will share information and help each other finding people they are after.
The corporation includes the United States, the UK, Australia, France, Canada, Germany, The Netherlands, Sweden, Italy, New Zealand, Norway, Denmark, Belgium, and Spain.
All of these countries combine their espionage knowledge. If one organization manages to know something, it also informs the others about it.
Being a cooperative partner, the Israeli government has to share information as well if they get pressed for information.
Security Risks
Besides privacy, security is one of the main reasons people use VPN connections. So people expect a VPN to ensure that their information to remain safe and secure when they use a VPN service.
People have to find out which tunneling protocols their VPN service is offering. Moreover, they need to know what encryption techniques the VPN has to mask online activity.
Industry standards dictate all VPNs adopt OpenVPN and AES-256 bit encryption to ensure that the connections are private, safe, and secure. However, Hola is not one of your VPNs, and we're not saying this in a good way.
As we have mentioned before, Hola VPN is a P2P VPN network. Essentially, this means that the VPN service uses the bandwidth of its users instead of deploying servers throughout the world.
This way they are able to save their costs of deploying and operating and maintaining multiple servers worldwide
If a user connects to a UK node, they get connected to an idle system of a Hola user in the UK. Your original IP will get masked with their IP, and you can continue to use the VPN with their identity.

Hola VPN hides the fact that it fails to ensure user anonymity through advanced encryption. Instead, the VPN downplays the role of advanced encryption in user privacy. It even goes one
step further and claims that peer-to-peer networking makes a connection more anonymous and secure than military grade encryption.
(I wish I had that kind of confidence.)
It's almost absurd to think that connecting to devices of other people is better than encryption algorithms that don't get cracked by supercomputers.
You shouldn't forget that cybercriminals can find about your information simply by getting information on the person you're using the IP of.
If that wasn't disappointing enough, the VPN is unusually quiet about which tunneling protocol it uses. That's odd, considering it is essential to have a powerful tunneling protocol to ensure your connection's security.
Upon investigation, we found that the VPN doesn't follow any tunneling protocol. Hola VPN sends user information through a proxy server connection. So your information is as safe as any person accessing the internet without a VPN.
We shouldn't let that the VPN also doesn't encrypt this information at all. The VPN service is criminally vague about its services, which is extremely dangerous.
Hola VPN inspires a false sense of security in the minds of its users. Doing so is not only downright unethical but also an irreprehensible scam.
I am sure this answers your question (Is Hola VPN safe) pretty well.
DNS and WebRTC Leaks
IP leaks are a problem that is prevalent in some of the best VPNs in the world. However, considering how Hola VPN was boasting about the anonymity of its P2P connections, we ran tests to detect any apparent leaks.
(You can learn more about leaks in VPN Tests and Checks – the Ultimate Guide)
In our testing, we connected Hola VPN to a user in China and went on to the IP Leak website. As we expected, we were thinking that this will show us the IP of the user we are accessing the internet through.
In reality, the VPN service failed to do even that.
As we logged into the website, we found saw our original glaring back at us. No matter which country we tried, we faced a similar problem. Other than the US and UK nodes, no other unit was able to hide our true IP.
Not only that, even when the VPN was successful in hiding our IP (through the UK node), it still failed to hide the DNS address of our connection.
No Torrenting, No Servers, No Kill Switch
This is notable in this Hola review.
Despite advocating the usefulness of P2P connections, it's surprising that the VPN doesn't support torrenting on its network. The VPN disregards its own selling point and abandons what it stands for.
As we have mentioned before, Hola VPN exploits its free users and has no servers of its own. Any user who uses Hola for free becomes a server for the network without knowing it.
If anyone wants to avoid being used as a server, that person has to subscribe to the paid plan.
Besides foregoing every other security measure a VPN has to ensure, Hola VPN also avoids including key privacy features such as a kill switch and designated DNS server.
However, this was not surprising as both these features are advanced and are offered exclusively by top-tier VPN services. Considering that the VPN doesn't even include basic privacy features like encryption, it's hopeless to expect anything of significance from this VPN.
You Might Want To Read : Avast VPN Review
A Dark Past
People who sign up for free service through Hola VPN don't understand, agree to become exit nodes for the VPN service.
In the case someone decides to do something nefarious while using the IP address of the free user, the free user would get framed for that action.
Besides that, three years ago, Hola VPN was caught using its free users as a huge botnet. The VPN service used these poor subscribers to sell bandwidth to paid Luminati subscribers  selling for up to the price of $20 per GB.
In 2015, all this escalated when a Luminati user took advantage of this botnet of innocent civilians to launch an attack against a website known as 8chan.
Conclusion
In our Hola VPN review, we have found the application to be a nefarious application that profits from free users. What makes this application much worse than other VPN services is that it portrays itself as a VPN.
Hola VPN aggressively markets itself as a good candidate for making online activity private and secure but provides no features that make that possible. The service feels like a deliberate scam portraying as a VPN.
I would recommend our reader to avoid using Hola VPN service at all costs.
If you want to use a free service that provides you the complete suite of privacy tools and meets all your needs, you should consider Ultra VPN.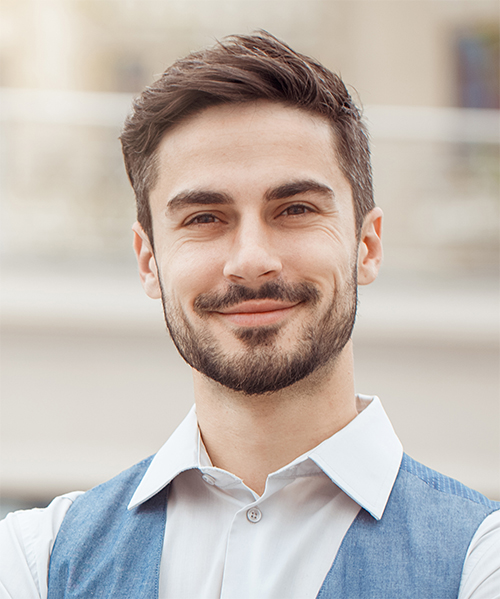 Author: Scott Macarthur
Scott L. Macarthur is a marketing consultant and an online author. He is mostly engaged in providing his expertise to startups and SMBs. He is also an author on TheNextWeb.