Amazon's Fire TV Stick is the open source alternative to Google's Chromecast and Roku's streaming stick. It's the perfect option for anyone looking for control over their streaming experience.
In this case, control means protecting your online privacy while gaining access to more programming (yes, it's a two-for-one deal). We're talking of course, about VPNs.
Normally, VPNs make people think security. And while that still holds true for the Fire TV Stick, it's not credit card or personal information we're aiming to protect (though that does happen as well).
Instead, encrypting and rerouting your Fire TV Stick traffic obscures your location, allowing access to programming not normally available in your region. In short, it means more content options across more providers.
But like anything else, not all VPNs are created equal. Some cost too much, while others aren't as secure as they claim. What's worse, some even collect and sell your browsing information.
So to get you started streaming fresh content, let's break down the 10 best VPNs for Amazon Fire TV Sticks.
1. Nord VPN
NordVPN starts our list with a VPN that prioritizes both security and speed. This VPN performs well over both short and long distances, meaning you're able to readily access content intended for audiences across the world.
Security wise, Nord offers double data encryption and supports all the major protocols. They offer 3338 servers over 60 locations and don't log your traffic.
The company also provides tutorials for sharing your PC VPN connection to your Fire TV Stick. But if you're more hands-on you can install the Nord software directly to your Fire TV Stick device.
Pricing is reasonable for the level of speed and security. There's a free trial and a 30-day money back guarantee. Prices are as follows:
One month for $11.95
One year for $69.00 ($5.75 per month)
Two years for $79.00 ($3.29 per month)
2. VyprVPN
Next on our list is VyprVPN, a provider that excels at high-quality streaming. The proprietary VPN protocol allows for extremely fast connection speeds that are perfect for 4K streaming. It also features deep packet protection to prevent your ISP from detecting the VPN and throttling your traffic.
Installation only takes accessing the Amazon Store on the Fire TV Stick, downloading, and signing into your account. The app features speed optimization options and automatically connects to the fastest server available.
Security wise VyprVPN maintains a no logs policy, though some session logging does occur. Though this shouldn't matter for those only worried about unlocking 4K content from other markets.
Vypr features 700+ servers in 70+ locations, with pricing as follows:
One month of basic for $9.95 monthly or $5.00 per month annually
One month of premium (the better choice) for $12.95 or $6.67 per month annually
3. IPVanish
IPVanish earns its place on our list thanks to its broad server coverage coupled with great performance. While not quite the streaming powerhouse of VyprVPN, IPVanish more than makes up for it with 1000+ servers located across 60+ locations.
Performance doesn't dip over long distances, so you can expect high-quality access to content from just about anywhere. The connection speed increases even further over nearby servers, hitting speeds that would make VyprVPN proud.
A dedicated Fire TV Stick app is available for easy installation. Automatic IP switching and server optimization are bolstered by zero traffic logging.
Pricing is as follows:
One month for $7.50 per month
Three months for $6.74 per month
One year for $4.87 per month
4. Express VPN
ExpressVPN might just be the all-around winner on our list thanks to its reliably fast speeds combined with an exceptionally intuitive app. There are over 2,000 servers in nearly 100 countries, making for excellent content access.
Speeds across distances long and short are great, and the app provides the optimal servers automatically upon logging in. Express' app sets itself apart thanks to remote control navigation and clean design.
The company backs up its product with high-quality technical support, including 24/7 live chat and an abundance of detailed troubleshooting guides for the tech-savvy.
Security features a 256-bit encrypted connection and zero logging.
Prices:
Six months for $59.95 ($9.99 per month)
One month for $12.95 a month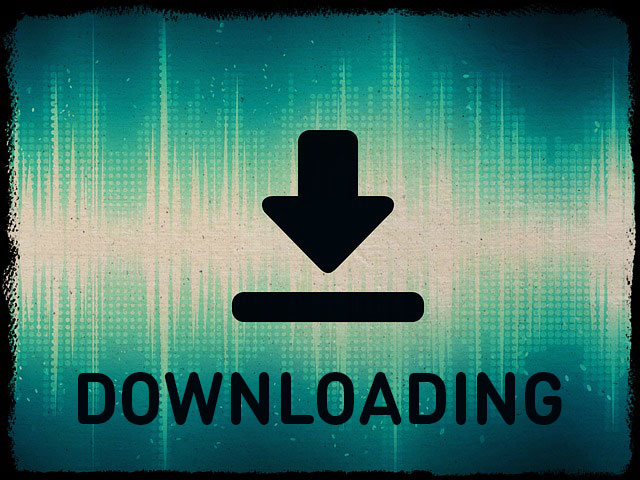 5. Buffered VPN
Buffered VPN makes our list thanks to its refund policy. Yes, the performance is there too, but we're focused on barriers to entry.
VPNs cost a decent amount of money, as you've seen, which makes the initial investment somewhat harder to justify for someone skeptical about using a VPN for the first time.
Buffered offers a 30-day refund policy which allows you to use 10 hours, 100 sessions, or 10GB of bandwidth; whichever comes first.
There are 42 server locations to choose from and speeds are respectable, making Buffered an excellent look into the world of Fire TV Stick VPNs.
Prices are as follows:
One month for $12.99 a month
Six months for $59.94 ($9.99 per month)
12-months for $99.00 ($8.25 per month)
6. Ivacy
Next on our list is Ivacy, a solid all-around VPN option for anyone looking to access content outside of their regional restrictions. Speeds are fast, logs are zero, and the server count is over 275.
Though the main reason we like Ivacy is its ability to prioritize data traffic using split-tunneling technology. Location-specific traffic bounces through your VPN, while regional traffic stays unencrypted.
This means you can seamlessly switch between regional content without having to disable the VPN. It's a real plus for those who watch a significant amount of foreign TV.
Prices start at:
One month for $9.95
One year for $36.00 ($3.00 per month)
Two years for $49.00 ($2.04 per month)
7. Windscribe
Windscribe comes with everything you'd expect from a competent VPN service. It features 256-bit encryption, servers in over 50 countries, and fast speeds. However, it's not exceptional until you take into account that it's free.
Yes, our first free option comes with an included 10GB of data per month absolutely free. No hassle, no questions, just free anonymous browsing.
Though it is worth noting that Windscribe does reserve the right to log your data. It's the price you pay for a free VPN, and really not that crucial when you're just streaming movies and TV.
Price:
FREE
8. HideMyAss
HideMyAss stands out, and that's a good thing. It's fast, simple to use, and works alongside your router to encrypt your Fire TV Stick traffic. Set it and forget it, as the saying goes.
Servers are located in over 190 countries, and customer support is 24/7. This VPN goes the extra mile to ensure your ass is, in fact, always hidden. Plus, a 30-day money back guarantee is always nice.
Prices are:
One month for $13.99
Six months for $9.99 per month
One year for $7.99 per month
9. PureVPN
By now you know the drill. PureVPN offers good speeds at fair prices. It's reliable, features 256-bit data encryption, and makes sure you get access to the content you really want.
So why does it make out list? Pure offers over 750 servers in over 140 different countries. The sheer amount of coverage makes the app impossible to ignore. If you want access to as many servers as possible, Pure is a good bet.
Prices:
One month for $10.95
One year for $4.92 per month
Two years for $2.88 per month
10. PrivateVPN
Rounding out our list, PrivateVPN brings unlimited speed and bandwidth to a Fire TV Stick near you. It features an easy-to-use app designed for the Fire TV Stick meaning it's great for the less technically inclined among us.
Private features servers in over 50 countries, an OpenVPN encryption, no logging, and a bitcoin payment option (if you're so inclined). It's an easy install with good short and long connection speeds.
Prices are as follows:
One month for $10.95
Three months for $7.31 per month
12-months for $5.95 per month
Content and Security
A quality VPN can take your Fire TV Stick and unlock a whole new world of content – not to mention protecting your data all at the same time.
And while we've only touched on Fire TV Stick streaming, all of these VPNs also work across your other devices. Each subscription has the power to secure all of your connections.
Sometimes ease of use, entertainment, and privacy can all exist at the same time.

Author: Sam Zaman
Sam loves to write on technology & related stuff. Ecommerce, mobile and internet marketing equally drive her interest. Likes gardening and experimenting with new recipes. An avid reader and absolutely mad @bout donuts :)