Viral Launch and MerchantWords are both Amazon Market Intelligence & Product Finder tools and can both work as tools with which to increase traffic to your products.
Their features include Amazon research tools as well as keyword search tools.
Amazon Market Intelligence Tools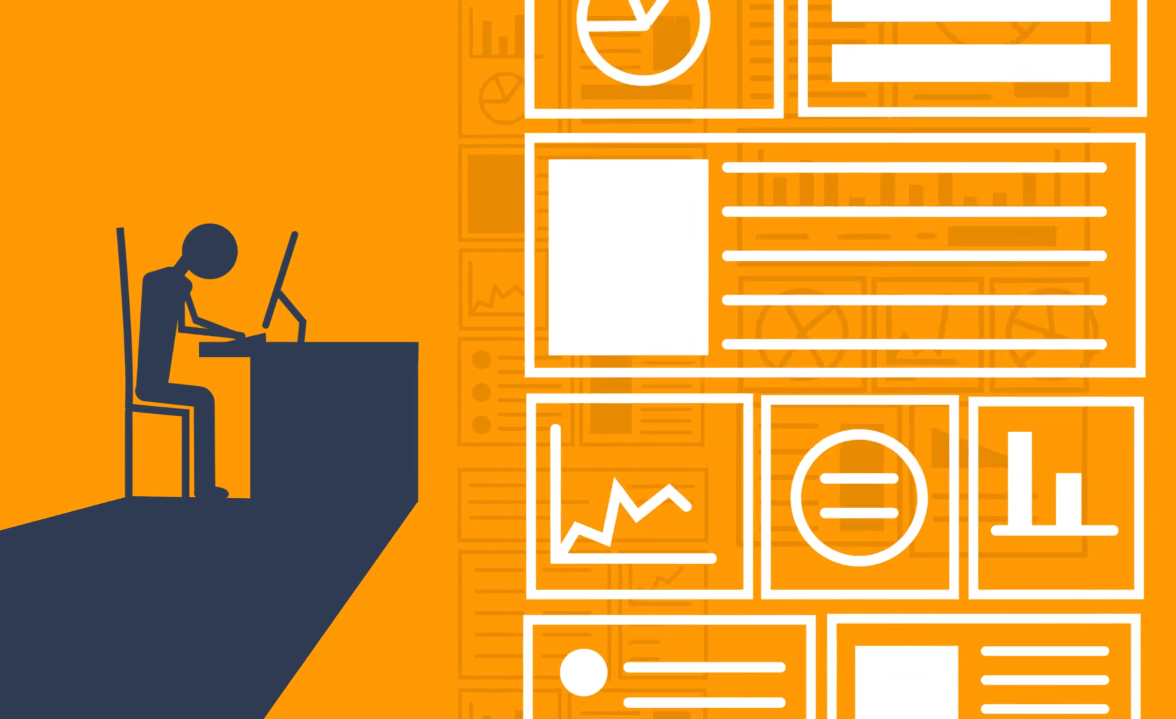 They can boost sales one way or another, but they take different approaches including viral campaigns, optimized messages, as well as applying results of data analytics for boosting sales.
Their purpose is to improve the sales of old or new products so that new or current sellers on Amazon gain an edge over the competition.
This takes into account the rival products that they have to compete against and the trends that are dominating the sites at the moment.
Both Viral Launch and MerchantWords are extremely effective at this endeavor, but there are disadvantages and advantages to both tools.
Let's take a look at MerchantWords vs Viral Launch comparison and learn more.
Viral Launch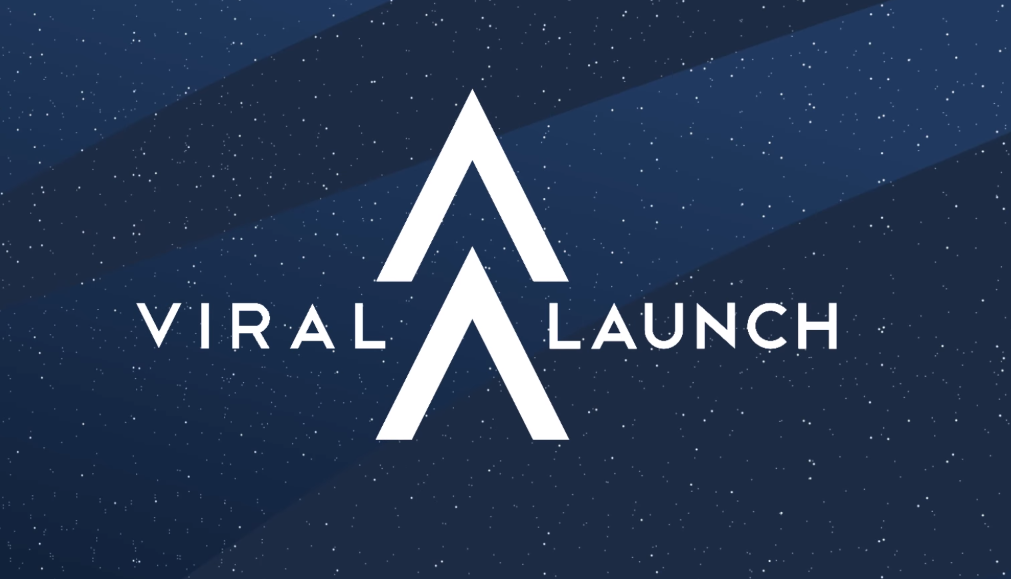 Viral Launch has a plethora of features including a Amazon sales estimator, a product discovery and analysis tool, a listings optimizer as well as a product launch tool.
It also can work as a keyword search optimization tool which can drive traffic towards your products.
It offers packages that are optimized for different services and also offers coupon codes to certain products so that the perceived inhibition that potential customers have can be swept away in favor of a purchase. Here are a few of its main features.
Viral Launch's different tools include Market Intelligence which gives you a lot of applicable data on the different trends that are influencing products and their sales today.
This helps you establish which trends to look at and focus on in your niche market.
It also may help you establish a niche in the first place. Other options include Listing Analyzers and Listing Builders which help optimize listings to trend higher in the search results.
Viral Launch is also competitively priced when it comes to other tools such as JumpSend.
Also Read : Viral Launch in-depth review.
Viral Launch Features
Let's look at the features closely.
Viral Launch Keyword Research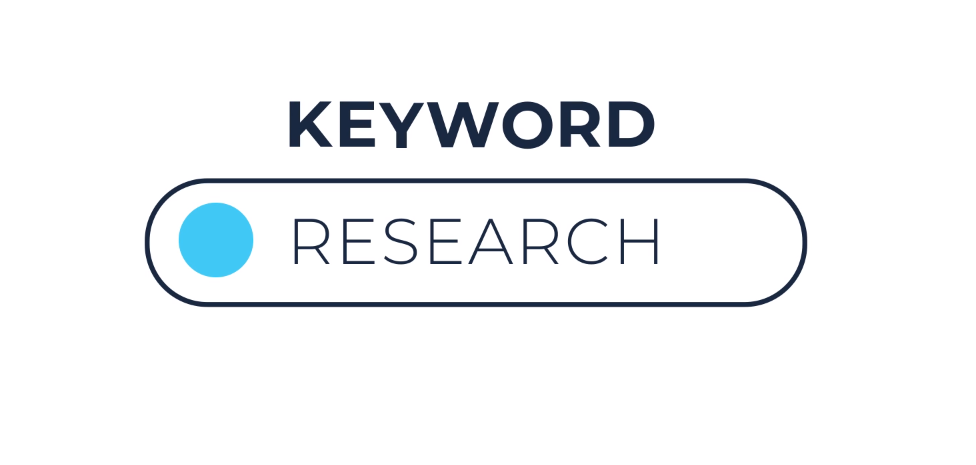 Keyword research does a lot more than find the most applicable and searchable keywords for your products. It is also a manager that understands the analytics behind the words so that the data behind the choices can be tracked.
The keyword manager can allow you to dig deeper to find out why some keywords work and others don't.
The keywords are also grouped by the different trends that are affecting different types of products at this time and thus can be more effective at driving sales.
You can use these keywords to your advantage so that you can design products that will be popular in the future or put up products for sale that are having a moment right now.
Viral Launch Product Discovery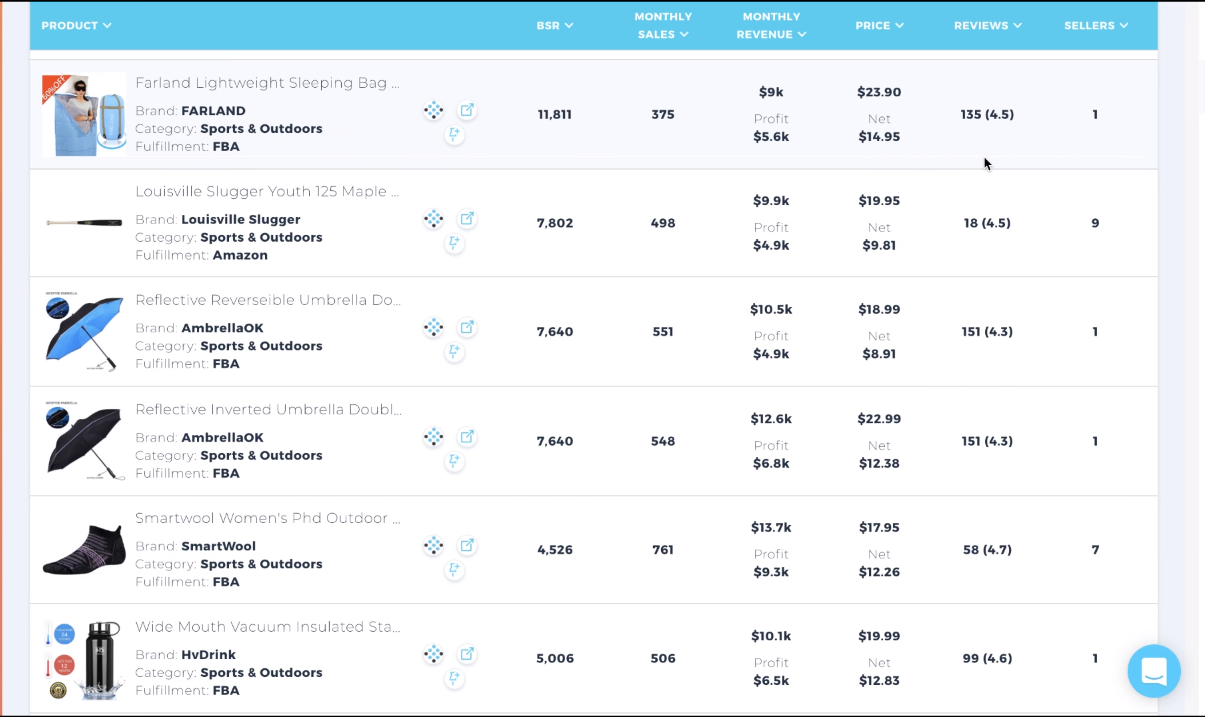 Product Discovery is a tool that you can use to find the most useful products on Amazon to compare yours against.
It can help you find a niche to tackle or find product opportunities that you never knew were out there. It supplies you with real time data as well.
Hence, you can get historical data as well as real time data on product's trends and you can estimate sales for yourself if you decide to enter that niche.
Related Posts : 
Viral Launch Market Intelligence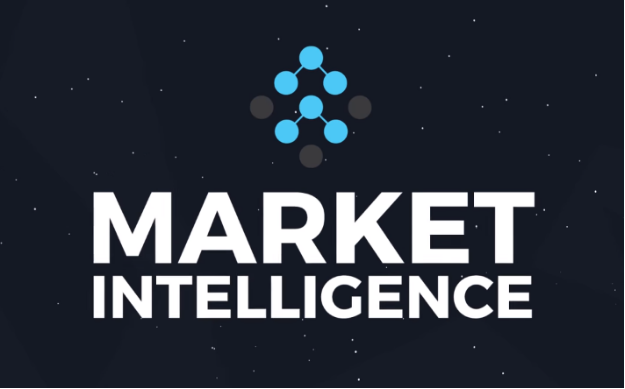 Market Intelligence is Viral Launch's most talked about and most wanted feature.
It's a sales estimator that can harvest volumes of online data that you can use in order to improve sales on Amazon.
This data can include trending product launches as well as data analyses that compare two different types of products.
It also allows you to learn from the competition so that you can produce products or put ones up for sale that can get the most attention and invite the most traffic and interaction. This goes for multiple retail sites including Amazon.
Other Features
Product Idea Score: The product idea score allows you to know whether the idea is worth marketing and all the effort in order to sell it. It is a scale from 1 to 5 and assigns a score that is dependent on a lot of relevance and appeal.
BSR Trends: The Amazon Best Seller Rank is a very important metric with which you can see the products that are trending at the moment.
It shows you the products that have been surging and dropping out of relevance over a period of time.
These are products that have either been enjoying a moment or seen a surge of popularity but then dropped out completely. Hence it allows you to see the difference between one hit wonders and those that resonate.
Estimated Reviews: Estimated Reviews is a very useful feature that can allow you to estimate the response of people to your product.
Viral Launch Pricing
Viral Launch pricing is simple. They have five plans currently.
MI Extension at $25/month
Beginner at $59/month
Pro at $99/month
Brand Builder at $149/month
Kinetic is priced at $199/month
You don't need a credit card for 14-day free trial. Annual payment plans offer additional 2 months.
Viral Launch Coupon Code
Head over to ProjectFBA.com for 20% off on monthly membership and 40 percent off on yearly membership.
The coupon code active at the moment is PROJECTFBA.
Viral Launch Reviews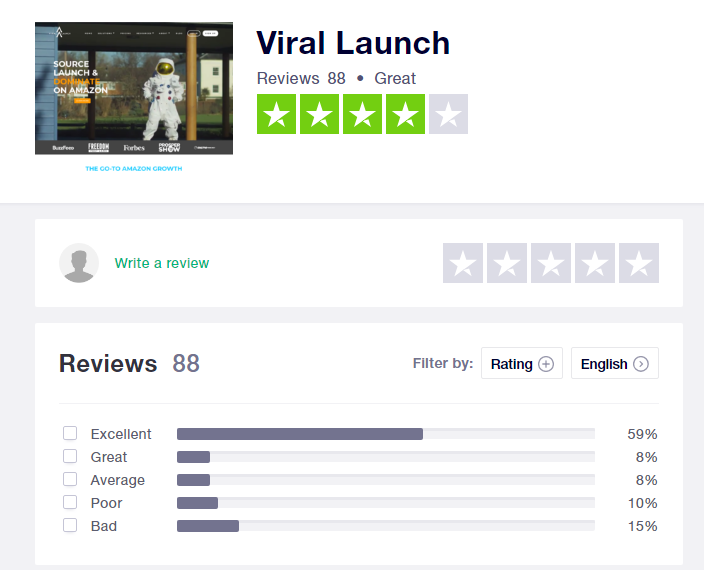 The reviews for Viral Launch are mostly stellar. They concentrate on the webinars offered by the company as well as the coaches which the company can put you in touch with. The customer service is also lauded, which is 24/7 as mentioned previously.
A customer has also mentioned that there are no tactics in order to sell you things which led them to trust the company more.
There are mentions of data analytics and real time data which can be seen as appreciations of the features.
Related : How to Remove Bad Reviews on Amazon
MerchantWords

We'll now do MerchantWords review.
MerchantWords is primarily a Keyword research tool for Amazon which you can use to rank products in order to get the best traffic for your products.
The help of the advanced tools in for your products will help you to sell more products and adapt your strategy.
Your target keeps using the same keywords to find their products so you always need to be a step ahead of them. You can keep collecting information for specific keyword phrases until the spot trends make your products thrive.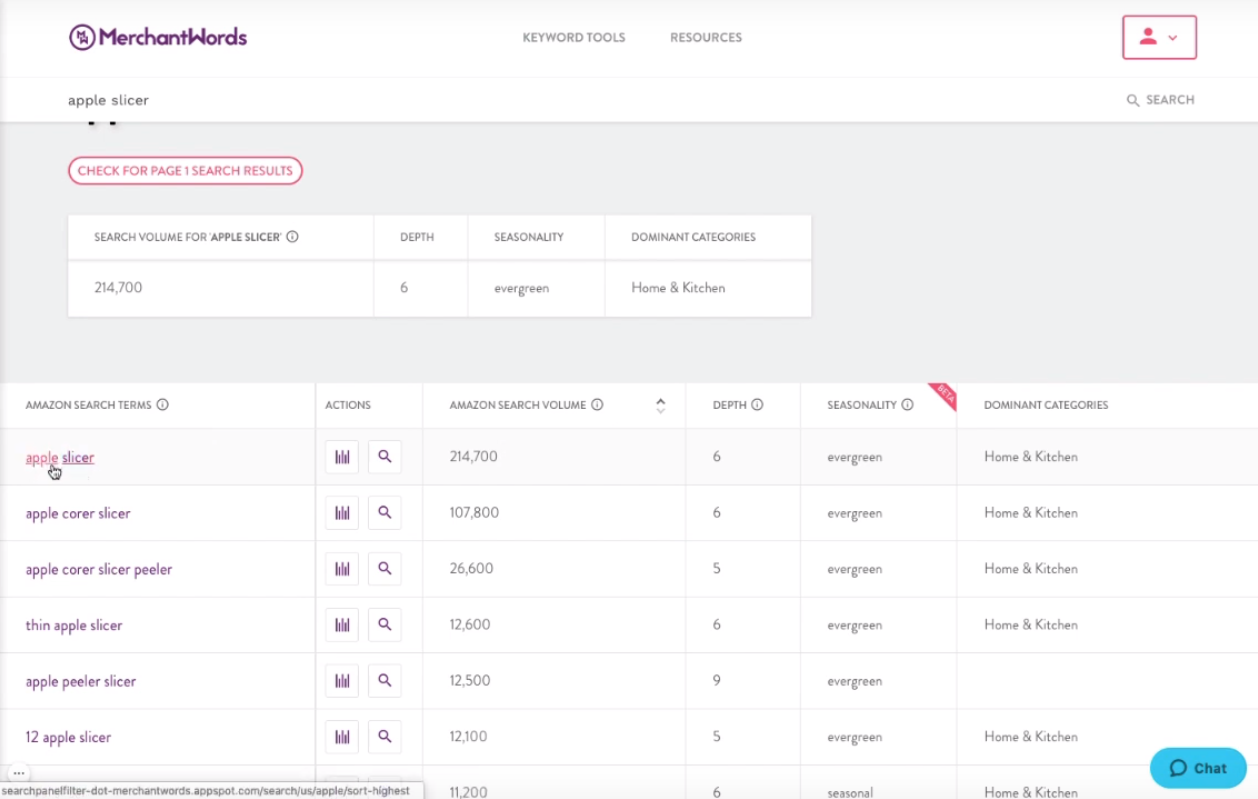 Merchant Words have a lot of features including Amazon SEO Optimization and Ad Management which can allow you to drive traffic to your pages and products. It also has the advantage of the biggest keyword database out there.
You also get data science from backed search volumes as well as fast and friendly 24/7 customer support. Also, you can get unlimited downloads of CSV files of your searches.
Merchant Words Keyword Search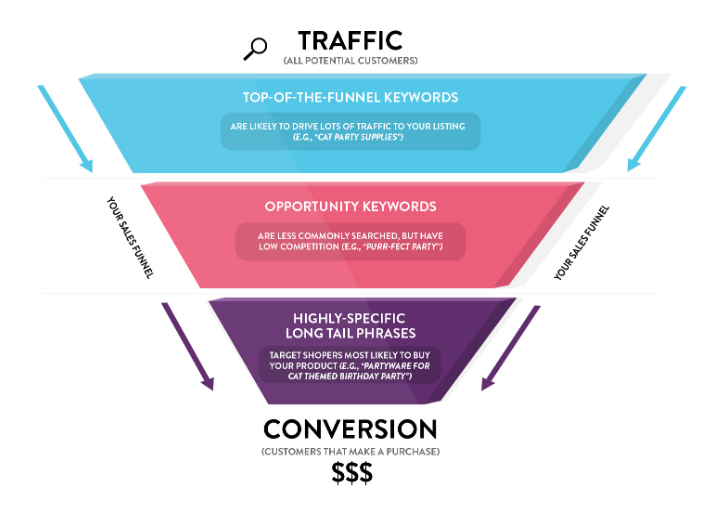 The Keyword Search Tool for MerchantWords works very professionally by first learning about your business and products.
The information that you provide in the initial questionnaire is put through the best algorithms that they have.
Then your products are evaluated for what sets them apart from the competition and then you're paired with a write that understands your market.
The write then works through the database that has an in built 1.6 billion unique keywords for Amazon.
The entire process looks at competing listings, products, category best sellers and even Amazon's Choice. The keywords selected are compared to trending keywords, semantic matches etc.
Then, the writer begins to write an entire listing that is optimized to bring in traffic and is keyword heavy.
The title, the bullet points and the descriptions, as well as the backed search terms, are carefully customized so that they don't appear to be stuffed with keywords.
Then the new listings are handed over to you in less than 10 business days. You can implement them right in to seller central and it can be as effortless as copy pasting.
Related : Best Amazon Keyword Tools To Discover Best Products to Sell
MerchantWords Pricing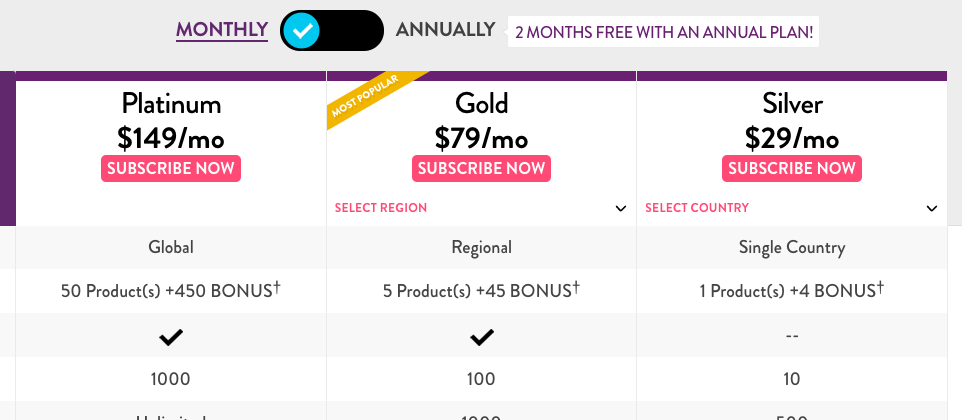 MerchantWords pricing includes 3 plans namely
Silver – $29/month
Gold – $79/month
Platinum – $149/month
Annual plans are cheaper charging you for 10 months only.
Check their site to know if any Merchant Words discount is being offered currently.
MerchantWords Reviews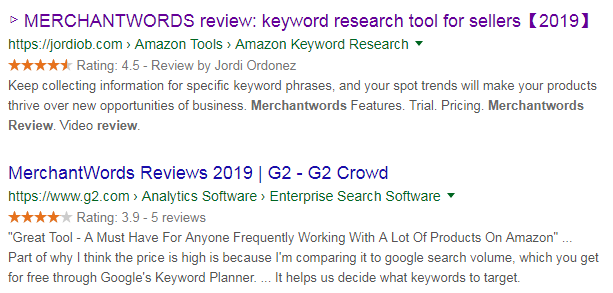 The reviews for the Merchant Words Amazon tool are mostly all positive. They mention great value for money for working with a lot of products on Amazon.
They also mention that the database of keywords is extensive and the spot trends allow for products to trend very well.
The criticisms, if any, are leveled at the price which is said to be high at times for the Google search volume.
One reviewer disparaged the service for selling the same exact volumes of searches for a price that the Google Keyword Planner can supply for free.
Final Verdict – Viral Launch vs MerchantWords
As far as the volume of features is concerned, the Viral Launch platform is clearly the better choice. There is no denying that the plethora of options that you get with Viral Launch can't be matched with MerchantWords.
However, since we're comparing keyword optimization here, there is a little bit of a tussle between the two.
Since MerchantWords concentrates almost completely on its service of Keyword optimization, it's better to give it a look and optimize your listings.
Hence if you want the most features then you should go with Viral Launch, but if you're just concerned with Keyword optimization, then your answer is MerchantWords.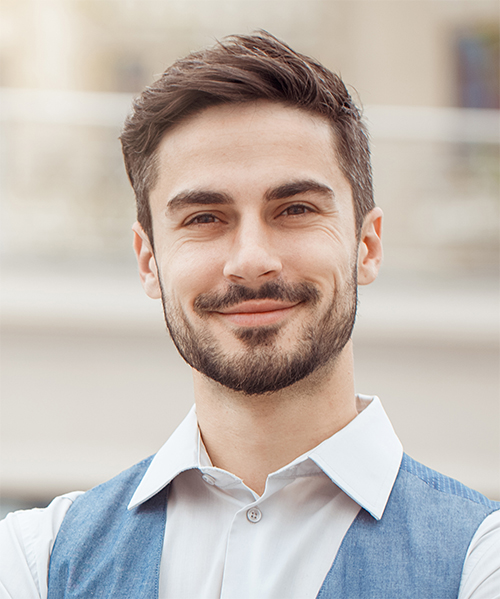 Author: Scott Macarthur
Scott L. Macarthur is a marketing consultant and an online author. He is mostly engaged in providing his expertise to startups and SMBs. He is also an author on TheNextWeb.