Whether you're curious about how to find best sellers on amazon, or you want to find out what you can sell to climb to the top, there are ways to do it all.
There are approximately 400 million individual products in Amazon's line up, and you won't be wrong in thinking that's a lot of sorting to go through.
So in this list, there will be guides to finding out the best selling products online that are of interest to you, in whatever category you choose.
Related : Best Amazon Seller Training Courses
What Decides Amazon's Bestsellers?

The Best Seller Rank (BSR)
How to find best sellers on amazon isn't that difficult to make out. Let's understand how this works.
The Amazon Best Sellers are decided by something called the Best Sellers Rank. This takes in to account various things factors such as historical product data, potential success in the future, cumulative sales, etc.
So it's not just enough to have the most sales ever on Amazon, there needs to be consistency in sales as well.
And this makes sense because if the best-selling book of all time, the Bible, would top Amazon every single month and every single week, it won't leave room for new releases that are climbing the charts.
BSR and Search Results Aren't Dependent On Each Other
There is also a misunderstanding when it comes to relating the Best Seller Rank and the ranking high in searches. There is no direct relation between the two.
The latter depends on which products are being searched for more rather than which ones are being bought.
BSR is also updated regularly. According to the blog Viral Launch, the products are updated every 2-3 hours after a sale.
And since more weight is given to recent sales than historical sales, products can move up and down quite quickly.
Viral Launch even reports drops of 10,000 places in a single hour unless a sale occurs.
Hence the most searched product on Amazon may not be the best selling product on Amazon.
BSR Depends More On Orders Placed Than Units Sold
BSR is also independent of the units order and instead is dependent on the orders given.
For example, if 90 units of the same book are ordered at once, that would carry as much weight as a single unit, because Amazon recognizes this as a bulk buy.
However, if there are 90 separate orders for one type of coffee maker, then it will be counted as 90 different orders.
Hence, even if you're selling products like hot cakes, if there is bulk buying afoot, you won't see that product in the best sellers list.
Let's now read how to find best selling products on Amazon.
Related : Amazon Seller App Review
How To Find Amazon's Best Selling Products
All of this is pretty confusing and makes finding the best selling products in any category hard.
Cracking the formula of the best selling ranks is hard but not impossible. Here are 11 ways that will explain how to find best selling products on Amazon.
1. Use Amazon Online Sales Tools and Feedback Tools

Try using online tools to find the best products on Amazon which list among the top selling products on Amazon.
There are a lot of Amazon best sellers tools that measure analytical data and give you an insight into what is selling best and what is being reviewed best.
You can try making an Amazon Associates Account which will allow you to earn commissions on the items that customer buy after visiting your site.
You can also try making a seller account on Amazon if you want to directly sell through Amazon's platform.
You can use the Ahrefs service, which allows you to find the best keywords and SEO techniques for your website and product listings. This will help you to identify what is selling better.
And finally, you can use software like Feedback Five, Sage Mailer, Feedback Express, and Jungle Scout; which are built to help Amazon sellers recognize the best selling products online and to optimize their campaigns accordingly to reach a wide expanse of customers.
Online sales are extremely time-consuming and finding out what will sell better than everything else is a trial and error process. Amazon best sellers tools prove more than handy in simplifying these.
What works today may not work tomorrow, so there needs to be a lot of research done for sales to rise year on year.
2. Find Out Which Amazon Pages The Top Sellers Are Driving Traffic To

In order to find out the top selling products on Amazon, you should try to find out where the major players in the game are trying to push their traffic on Amazon.
These sellers have amassed huge audiences that are loyal to them and also know a thing or two about analytics and marketing.
If you find out what they're selling, and which pages they're focusing on, you will avoid wasting time on products that don't sell. Rather, you'll be a step ahead in your quest to explore the best selling items on Amazon.
This is basically taking advantage of research that has already been carried out.
Follow this short guide in order to find out what they're selling and where they're selling it:
Find the biggest publishers in your space and put their domains into the Ahref program.
Check the outgoing links
Sort the links by linked domains to see how many links they're sending to Amazon
Dig deeper into those links by studying the anchor text to see the products they link to.
Besides using these steps, be smart about your research. If something is selling well, such as a dandruff shampoo, think about why that may be.
If it's winter, then the shampoo may be selling well because of dandruff's prolonged occurrence in winter.
Related : Amazon FBA Calculators Review
3. Use Amazon Reviews To Locate Market Gaps
Selling physical products online is nearly a $1 trillion industry. If you look at selling digital products, they make up a huge portion of that industry.
However, there are yet unexplored markets out there that you can supply.
One of the best ways to discover top selling items on Amazon is by analyzing customer reviews that have been posted online.
People usually leave clues to what they would've wanted in a product and what they desire that product to be.
They often leave thoughts of disappointment and wish that a product they wanted had just a little bit more so that they could justify their purchases.
If you really want to make a great product and like to see it among the best selling items on Amazon, focus on the customers.
Related : Ways To Get More Reviews For Your Products On Amazon
4. Find Listings With Few Customer Reviews
One of the best ways to successfully list and sell a product on Amazon is to have the item listed on the first page of the search results.
As mentioned before, this isn't a guarantee to make your item a best seller, but it helps for sure.
If you look for products that have less than 30-50 customer reviews, then you'll find that they're very easy to compete against. Amazon heavily ranks products based on reviews.
The fewer reviews a competing product has, the faster you can climb up the rankings.
For example, if you see a custom stylus for a smartphone or a tablet on Amazon, and it has 43 reviews, you can beat that product by offering something better priced.
It'll be much easier to upstage than something like the Apple Pencil or the Surface Stylus.
Related : Best Amazon Product Research & Finder Tools
5. Go With Food, A Rising Product On Amazon

Food is always in demand. There won't ever be a time that people stop buying food because it's literally necessary to sustain life.
According to Marketwatch research, the world's food market will be worth $12.24 trillion in the next few years. Amazon's launch of AmazonFresh and Prime Pantry means to capitalize on this.
There are a lot of online resources to search and learn about the rise and fall of food popularity. And some of the most profitable food items are perceived as healthier than the alternatives on the market.
This also goes for health-conscious consumers that are willing to pay more for a healthy lifestyle.
You can search for foods that are trending on Google Trends. Again be smart about it and research about which foods are in season when you're searching and factor that in to your decision.
6. Wholesale Products on Amazon

When you wholesale an item, it's as if you're purchasing the product in bulk from the manufacturer.
If you sell the items individually on Amazon at the retail price, then you'll be more likely to gain more customers as most of them search for the lowest prices they can get.
In order to wholesale the item, you will have to establish a relationship with the supplier. This can be a long and time-consuming process, but it will be worth it if you succeed.
You will need to ensure that the manufacturer you're partnering with is very reputable and reliable. An excellent tool for vetting the people you'll need to be partners with is Sourcify.
Related : Retail Arbitrage With Amazon
Pros
The product development and the production will be taken off your hands, and you can even place your products on the Amazon FBA program.
You can even predict the pricing and profit margins more accurately since you're in greater control.
 Cons
The cons associated are that because you're selling someone else's product, the profit margins may be tighter.
You will also be at the mercy of the manufacturer since they can choose to pull the plug at any time. There's also the matter of the upfront investment required.
7. Test Products For Potential With An Affiliate Account
If you think you have found a product that has the potential to be among the top selling items on Amazon, it's okay to take it slow to see if you've really hit the jackpot.
Creating an affiliate account with Amazon or an affiliate marketing site will really help with this.
You can also build relationships with other sites, but Amazon has projected to account for over 53% of e-commerce growth so staying with them is a smart move.
You can also earn a commission for more than the items you link with Amazon directly.
8. Find and Vet Suppliers For Products You Want To Sell

If you find a product that sells well, the next step is to find a way to manufacture the private label products. This will help meet the needs of future customers.
If you deliver poor quality products, your brand will sink into a sea of negative customer reviews.
Here's how to find reliable suppliers.
Decide whether you need a single overseas manufacturer to produce the product from beginning to end. If not then you can find different suppliers. This is riskier, but it's admittedly less expensive.
Use very reputable sites like Alibaba.com and Bossgoo.com to search for overseas manufacturers that have the necessary experience.
Send feeler emails to ten different potential manufacturers. This way, they can handle communication with two different suppliers to see if their quality is as good as they claim it to be.
Related : Best Amazon Inventory Tools
When your business grows, you can build relationships with the overseas suppliers and other individuals in the industry that can tell you their trusted vendors overseas.
This will give you further insight into to what sells best. This is a long process, however, and requires a lot of hard work.
9. Avoid Competition With Big Brands

At every step of the process of selecting a product line to sell on Amazon, you need to keep an eye on the competition.
This changes from week to week. The most important thing that you need to look out for is a major competitor entering the space.
Make a google sheet that you can update every week or every month or so with marketing material online and competitors in a certain product space.
If you ever notice a new one, don't hesitate to add them to the list.
A major brand jumping into the niche market that you have a chunk of can result in a lot of demand for a specific product or service.
Related : Ways To Find Amazon Product Niches With Low Competition
However, if you're in the early stages of finding a product, it's a stop sign. You need to reassess how to sell your products again or to change your strategy.
10. Use Keyword Optimized Searches To Locate Products

Ahrefs explorer can help you find the most profitable items to sell on Amazon. This is because it can search and discover the keywords that help product listings rise in the search results.
Related : Best Amazon Keyword
You can discover new Amazon product opportunities with the program as well. Here is a step by step guide on how to do that:
Enter 2-3 word phrases that you may associate with the types of products in your mind. For example, if you're searching for headphones, you can use the following phrases; audio quality, bass boost, noise cancellation, etc.
Ahrefs will use the terms to deliver keywords and topics that are related to your products. You can then review the results for tips on how to sell better.
You can find the most popular keywords with a shopping icon next to them. Google displays them on the results page for these terms. This means that Google believes that these people are searching for these terms to buy products.
Do a Google search and locate the products that Google is displaying for these terms. The world's largest search engine can be used to sell products as well. It has even more data than Amazon because more people search on Google about everything from their daily lives to their favorite products than on Amazon.
11. Avoid Expensive Returns

It's very important to consider the fact that customers are unlikely to return your item.
Any product that you sell on Amazon leaves the window open for customers to make returns, ask for refunds and leave negative reviews.
This will obviously result in the products in question to fall from the best seller list.
You can really hurt your seller profile if your items are regularly returned. Beyond the damage to the brand or the seller profile, it will also eat into your profits.
It's not always possible to resell something that has been returned by a customer.
These shipping costs can add up and eat into the revenue stream, resulting in a huge loss on your balance sheet.
Here are ways to minimize these losses by minimizing the returns.
Provide an accurate picture and description for your product.
Analyze the existing reviews and customer feedback and make changes if you have to.
Ensure that the products are packed so that they're not damaged during shipping.
There are a lot of ways to find out what to sell on Amazon and what sells best there.
It is true that nothing can beat the allure of a great product, but it's also true that marketing techniques work.
If you want to find the best selling products on Amazon, then these are some of the best ways to help set in the right direction.
Using their information and analysis, you can market the best selling products on the site and gain profits that you wouldn't have otherwise.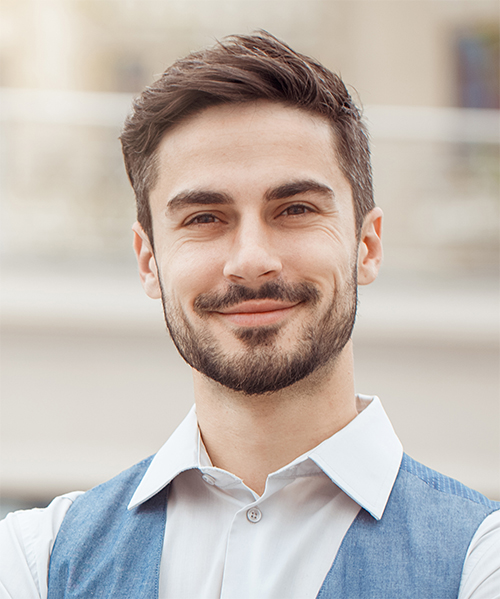 Author: Scott Macarthur
Scott L. Macarthur is a marketing consultant and an online author. He is mostly engaged in providing his expertise to startups and SMBs. He is also an author on TheNextWeb.