Why would a client leave a service provider? It could be due to pricing, customer service experience, or poor performance.
Having reliable web hosting is crucial for a website, and this must be with a company that is able to provide fast and dependable service.
Godaddy is one of the most well-known and largest web hosting providers. It is known for managing millions of domains and emails.
It has been in business since 1997. However, there are enterprises that changed their hosting provider from Godaddy to other alternatives.
This could be due to high cost, less reliable connection, and many other reasons.
There are options that are less pricey and worth more in terms of features. Here are 5 best Godaddy alternatives that you can choose from:
Best Godaddy Alternatives
SiteGround is the first Godaddy alternative on our list.
The company started in 2004. They are managing more than half a million domain names. SiteGround provides an array of web hosting solutions such as shared, reseller dedicated, and special packages for WordPress.
It provides different ranges of hosting plans with packages that include free daily backups and SSL certificate by Let's Encrypt that are free.
The company is known for high performance and within budget web hosting compared to Godaddy.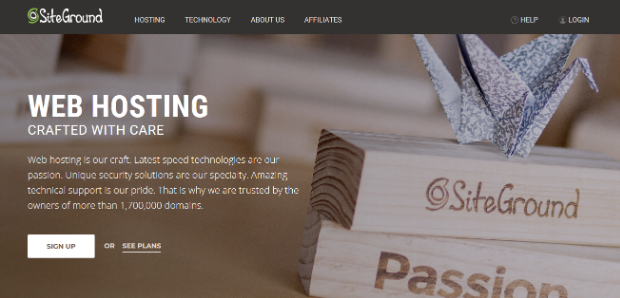 Customer Service
The company is famous for their friendly customer service team and known for always aiming for change and innovation. As is the same with other companies, they have a strong customer service team that can be reached 24/7 through live chat, email, and by phone.
Pricing 
They provide competitive plan offers and features with a 30-day money back guarantee. LXC technology is used to ensure uptime, reducing the risk of downtime for the clients.
AI Technology
The use of the AI technology keeps the website owners worry-free from hacker attacks.
Restore and free back up 
In the event that the website gets hacked or while updating the website, if there is a power interruption. If a server goes down, SiteGround offers free backup and restore – unlike Godaddy – where it is a paid service.
Related : Siteground Vs Bluehost For Magento Hosting
SiteGround: Quality-Crafted Hosting Services
Trusted by over 2M domains worldwide, Siteground's powerful hosting services make sites faster, safer and easier to manage. High-speed cutting-edge platform, ultra-fast PHP, security-first approach & more.
We earn a commission when you click this link and make a purchase.
2. Epik
This company offers good pricing with certain unlimited features.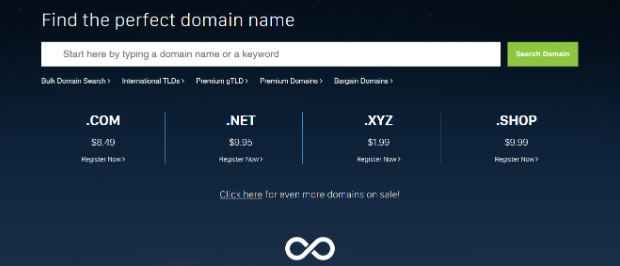 World class security 
If you are looking for a highly secure hosting option, Epik protects you with technology that some of the largest domains in the world trust. It is one of the best Godaddy alternatives for domains.
High uptime 
High uptime performance is needed for all hosting platforms, and Epik has some of the best in the industry.
Live support 
You can always find the help that you need with live support from Epik – there is always an expert on deck regardless of when you call.
Also Read : Hostgator Vs Godaddy For Wordpress Hosting
3. Fast Comet
It has an easy interface compared to Godaddy. Let's Encrypt SSL Certificate can easily be installed even without the assistance of a network admin.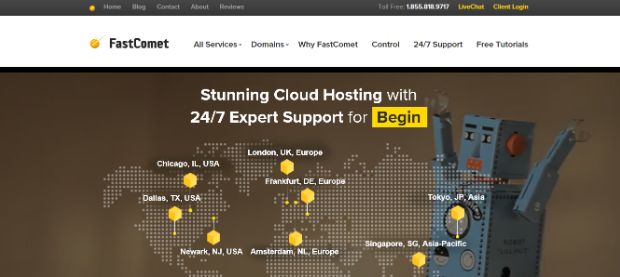 Reasons to choose 
FastComet vs Godaddy:Domain Renewal is Free The company offers free domain renewal compared to Godaddy, with a fee of $14 per domain.
Daily Backups for Free 
Free daily backups are being offered here, compared to Godaddy, which has a $75 fee. Daily backups are important as no one knows when there would be an unforeseen event such as your website getting hacked or downtime.
No Price Increase 
The same price is offered when the service is renewed, compared to Godaddy where the price changes after the first purchase.
Free Hosting The company has a promotional referral offer 
If you refer five friends to the shared hosting plan, you are entitled to have a lifetime of free hosting.
You might want to read : Best Wordpress Hosting For Non-profits
4. Bluehost
This company was established in 2003 and is part of the world's 20 largest web hosting companies. They are well recognized and endorsed by WordPress.org.
They are also known for good customer service and quality shared hosting performance.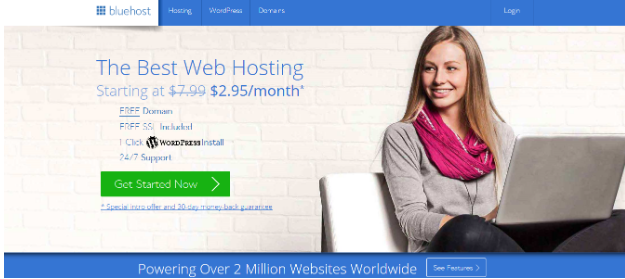 These are the two main differentiators of Bluehost when comparing it to Godaddy:
Fastest Page Loading Service
Performance is fast, with reliable shared hosting. In fact, based on the speed test conducted, it offers the fastest page loading service, important for pages with audio and video.
Worth Reading : Best CDN Providers To Speed Up Your Site
Good Customer Service
It provides 24/7 customer support on different platforms such as live chat, telephone, and email. The dedicated team has extremely high product knowledge to help you with your inquiries.
CloudSites
Bluehost has Cloudsite to avoid downtime. When there is a system failure, it will go to another server – preventing any customer downtime.
Videos
Training videos are also available to provide the latest updates.
Pricing
The company has competitive plan rates compared to Godaddy.
5. WPX Hosting
WPX Hosting is another solid Godaddy alternative. The company offers many reasons for website owners to choose it over Godaddy.
Let's do a quick WPX Hosting vs Godaddy review.

Domain Privacy is Free
Website owners can keep their identity by having domain privacy. This has a fee in Godaddy unlike with WPX – where it is provided as a free service.
Guaranteed Uptime 
Uptime is important to ensure the visibility of the website to the visitors. WPX has guaranteed uptime compared to Godaddy, which does not offer the same kind of guarantee..
Customer Service 
WPX has a live chat service that saves the customer's valuable time and provides real-time support, compared to Godaddy that only has an over the phone customer service that is time-consuming.
SSL is Free 
Secured Socket Layer provides a level of security from site attacks, and websites with HTTPS adds an additional layer of trust. In Godaddy, it is sold separately, or you can choose to get a high-end plan for it to be included. In WPX, this is free.
Check out : Magento Hosting – What You Need To Know
Final Words –
Each web hosting company offers unique services that may be better than the others, so choose wisely according to your needs.
The most common needs for web hosting would be having excellent uptime, quality customer service with strong product knowledge, good support of the technical team, competitive pricing, and a fast connection that is strong and reliable.
The above choices are all great alternatives for Godaddy. You just need to choose which one to use!
Disclosure: When you purchase a service or a product through our links, we sometimes earn a commission. We are independently owned and the opinion expressed here are our own.

Author: Sam Zaman
Sam loves to write on technology & related stuff. Ecommerce, mobile and internet marketing equally drive her interest. Likes gardening and experimenting with new recipes. An avid reader and absolutely mad @bout donuts :)