Editor's note: Print on demand is a dropshipping model that gives you the opportunity to promote your creative best, letting you earn money at the same time. Interested Shopify store owners can make use of these Print on demand apps to get started with their printing business. For an exhaustive Print on demand experience though, contact EbizON. They are easily the best Shopify app development agency in town.
In a report by the Research and Markets, Print on Demand fulfillment service industry is growing by the day.
The reason for this growth has been attributed to the shifts in marketing trends, an increase in global income and technological advancements.
From the report, Asia Pacific region was singled out as the fastest growing Print on Demand fulfillment services market.
The reason for this is that the North America and European markets majorly outsource production to South Asia and China in a strategy meant to reduce the production cost.
This situation gives consumers the opportunity to buy high quality products at cheaper prices.
In this article, we are going to look at how Print on Demand services work, the cost of running these kinds of businesses and the top Print on Demand store examples on Shopify.
Also Read: Best Print On Demand Sites

What Is Print on demand?
Simply put, the Print on Demand is an ecommerce dropshipping whose main goal is to satisfy the changing fashion trends and also cut on cost.
Print on Demand involves printing cloth and linen once an order has been placed. After the order, the purchased items are then sent to the buyer.
You pay the Print on Demand supplier and walk away with your profit.
There are two main types of Print on Demand ecommerce services.
There are the POD website services and the POD fulfillment services.
A Print on Demand website service offers buyers a complete experience such as owning their own websites, printing services and a shipping service.
Buyers can also access template, colors, designs and many more features.
Once you have a Print on Demand website, you can process orders through the website, print and ship the item to the buyer under the website's name.
Print on Demand fulfillment services, on the other hand, works in the background.
What POD fulfillment services do is that they make dropships to your own e-store but are always anonymous.
Fulfillment services will allow you to sell products under your brand name together with white label shipping.
There is a wide range of Shopify Print on Demand apps that you can implement within your Shopify dropshipping store.
Why You Should Use Shopify Print On Demand Apps
So what exactly is so special about Shopify Print on Demand stores that make them so popular in today's shopping world.
Some of the most prominent benefits of using Print on Demand fulfillment services include;
No printing cost
Easy set up and sale structure
Does not involve buying and storage of a large stock of products
Buyers have a wide variety of customization options to choose from.
POD models provide small-scale retailers a chance to grow their brands
One of the most beneficial aspects of Shopify Print on Demand stores is that they have versatility in terms of their operations.
Some Print on Demand Shopify stores have automated features that allow users to manage their returns, inventories and offer customer support services.
When using Shopify, Print on Demand fulfillment is made easier.
Our Pick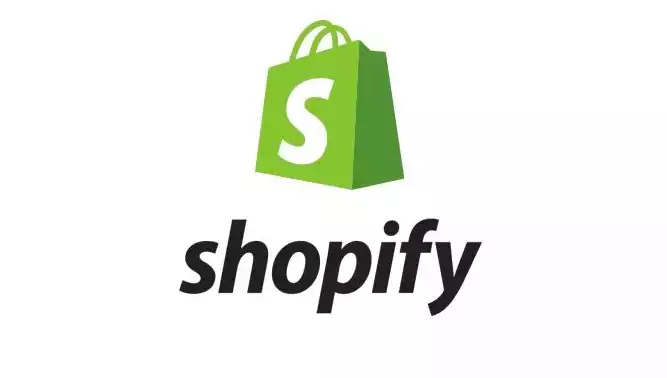 We earn a commission when you click this link and make a purchase.
Best Shopify Print On Demand Apps
The list below is not necessarily a ranked list but some of the top Shopify Print on Demand apps for store owners.
Printful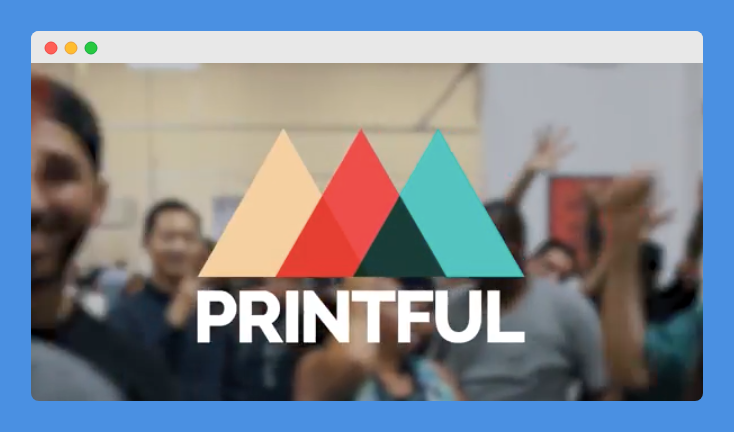 Printful is probably the best and popular Shopify Print on Demand platform in the world.
With this app, you can order products, manage inventory, print and offer shipping services.
The developer on Printful also happens to share the same name as the app.
What Printful does is that it offers more than just t-shirt printing.
Printful Shopify app allows you to print among other things; pillow, mugs, phone cases and over 200 more items.
The back-end support for Printful has printing, inventory, shipping and holding features.
Here are some of the main benefits of using Printful
There is no capital investment that is required: This amazing app will stock your inventory, buy the equipment required and bear all the expenses at the back-end
Significantly saves time by eliminating the manual ordering process: You can integrate Printful with your ecommerce store to send orders for fulfillment automatically.
Access to value addition features: the app gives you access to a team of designers, photographers and an entire product catalog to use.
Discounted samples: Printful offers a 20% less discount for samples where you also get free shipping worldwide.
White label service: All the products that are shipped by Printful do not have a brand name.
You can add your own brand on the item for business growth.
Quality products: there is no outsourcing of Printful's product as they are printed in-house which guarantees their quality.
Warehousing and fulfillment: Printful does the storage for your products and ships the automatically as indicated.
Design services: with Printful, you can access the services of Printful designers to improve ad inspire your designs with professional finesse.
Ecommerce photography: Printful offers expert photography services for your printed products before uploading them on the website.
Printful had a couple of pricing plans earlier but very recently, they made the service free for all, that too with additional features.
So Printful is free. You only need to pay for the products, and shipping. Check out the pricing page for the latest on product and shipping costs.
Also Read: Printful Vs Printify
Our Pick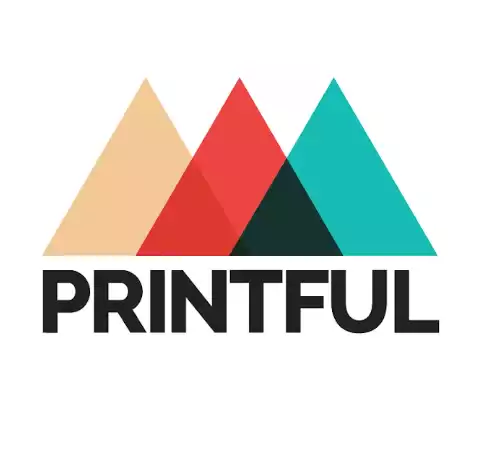 We earn a commission if you click this link and make a purchase.
Printify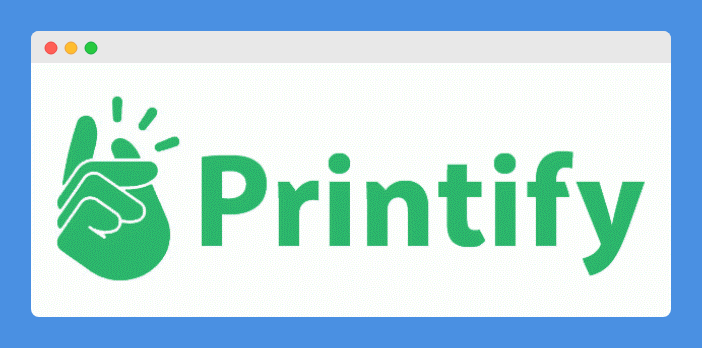 Printify is an equally amazing Print on Demand fulfillment service that has a special add-on feature on Shopify.
It is right up there among the best Print on Demand Shopify apps.
What makes this app amazing is that it allows users to customize their products with quality imprints and designs.
With an automatic Print on Demand ordering system, this app will create and deliver products to your customers under your own brand name.
The main benefits of using Printify include:
An automatic order, printing and shipping management system
An exclusive network of print providers whose categorization is based on a number of set parameters such as; location, price and many other criteria
You can ship products under your own brand name
The app has a mock-up generator that customizes your prints under your own brand name
Printify also has enterprise ecommerce solutions for large retailers
Printify has pricing plans for small-scale retailers and enterprise customers.
The app has a three-month subscription plan for their free, premium and enterprise subscribers.
The premium charge for Printify is $29/month whereby you can create up to 10 store accounts with unlimited access to professional designs.
Enterprise subscribers on the other hand are allowed to customize their subscription charges.
The enterprise plan is majorly for large companies with over 10,000 orders in a day.

We earn a commission when you click this link and make a purchase.
Teelaunch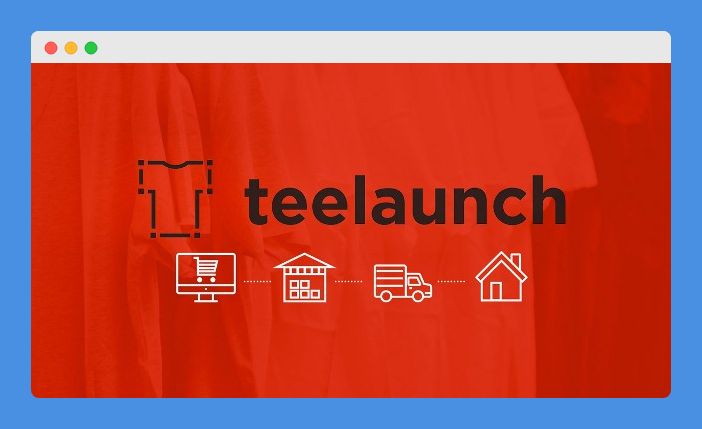 Teelaunch is an app that has been on Shopify for quite a considerable amount of time.
As the days go by, this app has been growing in popularity and has over 41,000 ecommerce stores on its subscription list.
With 23 Print on Demand items being created per second on Teelaunch, this is part of the reason why the list of Teelaunch's users is growing.
The best thing about Teelaunch is that they accept PayPal payments.
This payment feature is something that the European and North American market will definitely love about the store.
Teelaunch operates in the same level as Printable and Printify.
The app is worth trying out as there is no subscription or upfront fees for it on Shopify.
It is also worth noting that sellers are not required to carry any stocks.
Just like the other Print on Demand apps, Teelaunch automates the whole system of ordering, printing and shipping products to different buyers.
To give you an idea of how TeeLaunch works, the buyer orders an item from your store, once the order has been made, it is automatically sent to Tee-launch after which the order is assigned a tracking number that is subsequently sent to the e-store.
With the unique tracking number, you can be able to track your products after shipping.
The Tee launch app on Shopify also has amazing margins for resellers depending on who their target market.
The real-time analytics on the map are able to identify a minimum profit margin of 50% and a maximum of 75%.
Another key aspect of this app is the 3D templates or mockup generator that creates product instantly.
When you compare Tee launch with POD stores such as Printify, there are some features that could be missing.
Tee launch can be described as a toolkit that small e-stores can use to launch their products.
In terms of the pricing, the price varies per item depending on the size, color and design.
Interesting Comparison: Printful Vs Redbubble
Gooten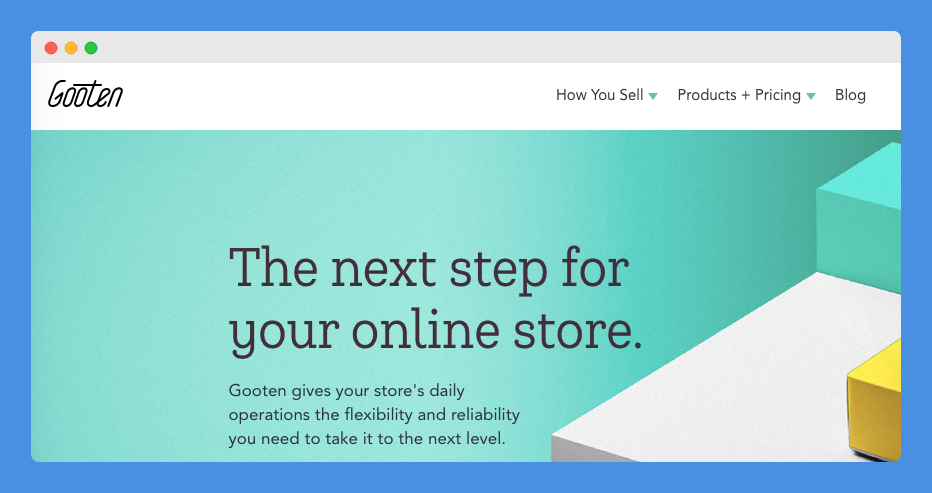 Gooten can be described as the one-stop solution for your entire Print on Demand fulfillment services.
The catalog of Gooten has over 100 products to choose from and offers Print on Demand dropshipping services to niche stores.
There are a lot of benefits when shopping on Gooten since this service helps you save on inventory, printing and shipping.
The app also has an amazing dashboard with features that allows you to track products.
The automation of their shipping services speeds up the delivery time for different products.
Apart from being able to upload designs for printing, you can also upload products from your online store.
Gooten mockup generator has got mixed reviews but it is a decent one at the end of the day.
What is amazing about Gooten is that you have absolute control of what you charge for your products.
This concept offers great margins to sellers.
Simply put, Gooten has a profit equation in the form of "Your Price – Our Cost = Your Profit."
Gooten has no monthly subscription charges.
The only things you are charged for are the product manufacturing and shipment.
Check out the pricing strategy of Gooten HERE.
The shipping cost of Gooten is dependent on the shipment method of choice and the destination of shipping as per customer's request.
Pixels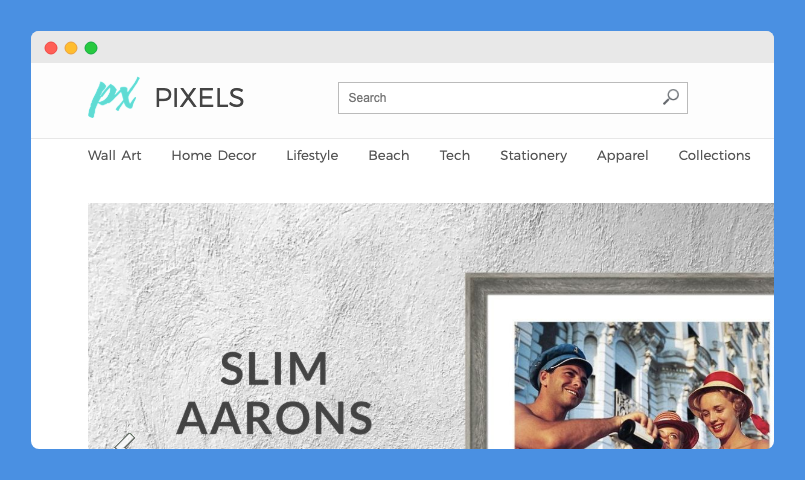 Pixels Print on Demand has been in business since 2006 and has risen to become one of the most popular apps on Shopify.
In terms of Print on Demand services, Pixels is not your ordinary company.
It was actually developed by the app development company Pixels.
According to the developer, Pixel is the largest Print on Demand fulfillment service with over 10 warehouses and operating in more than 5 countries including USA, Australia, Canada, the Netherlands and the UK.
What makes Pixels stand out from other POD fulfillment services is the nature of prioritization and service delivery.
There is an unwritten rule on Pixel that once a product has been printed, it is immediately shipped to the buyer.
It is this automatic, inventory management and tracking that greatly saves time for sellers.
As at now, Pixels is said to power over half a million businesses across the world.
There is a complete product-creation wizard within the app that makes the ordering process easier.
You can use your own designs to create products on Pixel backed by an enthusiastic team of Pixel staff.
There are over 100 products on Pixel's product catalog in 6 categories.
When using Pixels, sellers are at liberty to set their own prices.
Also Explore: Printful Vs Print Aura
Pillow Profits


Pillow-Profits is another Shopify print app that is increasingly gaining in popularity among small-scale e-stores.
Pillow Profits specializes in Print on Demand dropshipping for pillows, bed sheets, canvas, car seats, footwear and bags.
This amazing platform is powered by an automated system that does ordering, keeps inventory and shipping.
Apart from express shipping globally, Pillow Profit states on their website that they have the fastest production time in the market.
While this cannot be authenticated for obvious reasons, we can say that Pillow Profits is closely similar to Pixels in relation to their mode of operations.
Pillow Profit also has a cutting-edge mockup feature that enables sellers to customize and create their products with ease.
One thing you should know about Pillow Profit is that there is a $29 monthly subscription fee.
The good news is that there is also a 7 day free-trial period for onboarding sellers.
You can preview Pillow Profit's features HERE and see what aspects of this app can work best for your e-store.
Custom Cat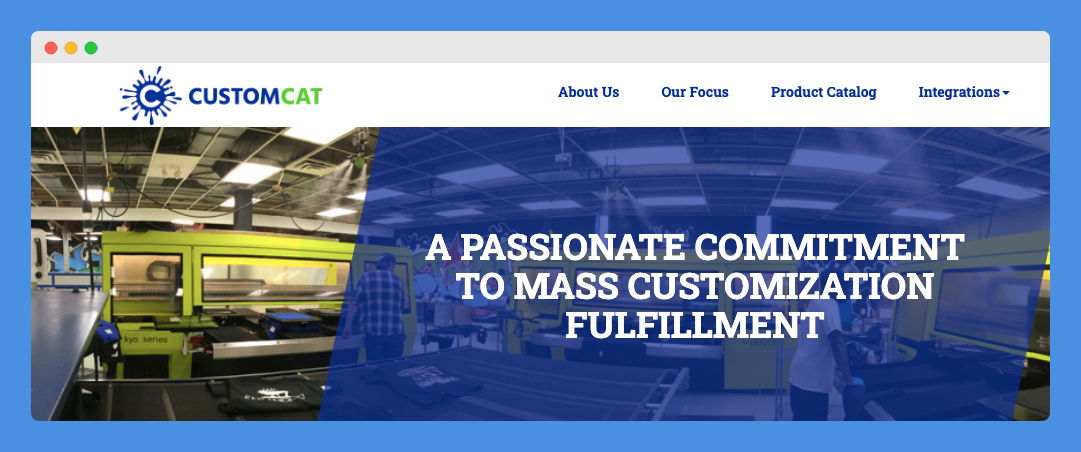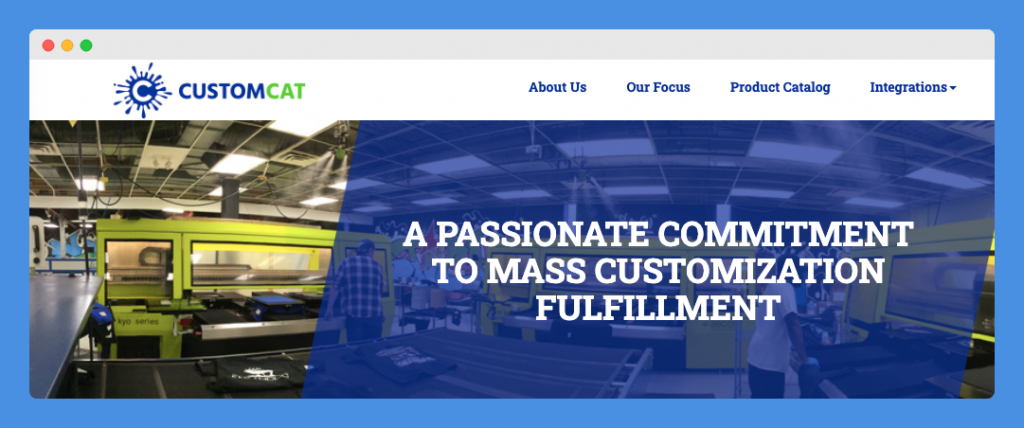 Custom Cat is probably not among the most popular stores on Shopify.
Why then does it make the cut for one of the best platforms for Print on Demand services? Custom Cat has a very unique and attractive selling proposition.
By using this app on Shopify, you can access up to 550 products to print on site.
On the Custom Cat's website, the developers claim that this happens to be the cheapest Print on Demand service in the market.
Custom Cat has been in operation for over 18 years.
You can use Custom Cat's automatic ordering system and enjoy an order fulfillment period of between 2 to 3 days.
Custom Cat does white label shipping which means that you can add your brand to the item.
There is also a predefined shipping rate for international buyers.
It is free to install Custom Cat and the app also has a 14 days free-trial period. After that, you will be required to pay a monthly subscription fee of $30.
Print Aura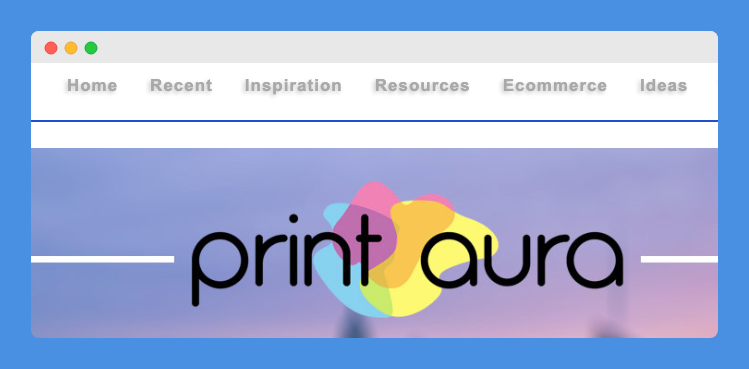 Print Aura is another popular Shopify Print on Demand app.
Within the garments product category, Print Aura has over 100 superb variations to choose from.
This market platform offers "Kornit 932 and 931 printers" specifically for high quality garment production.
You can preview Print Aura's massive product catalog HERE.
On the product catalog list include; t-shirts, pillows, bags, mugs, phone cases and many more.
The app is available for download on Shopify with zero subscription fees but it is important to remember that there is custom pricing on each individual product.
Print Aura does not have a fixed pricing structure for their products. The price of each product is determined by the product category and size.
Interesting Post: Best Print On Demand Shopify Store Examples
Printy6 (Snaprinting)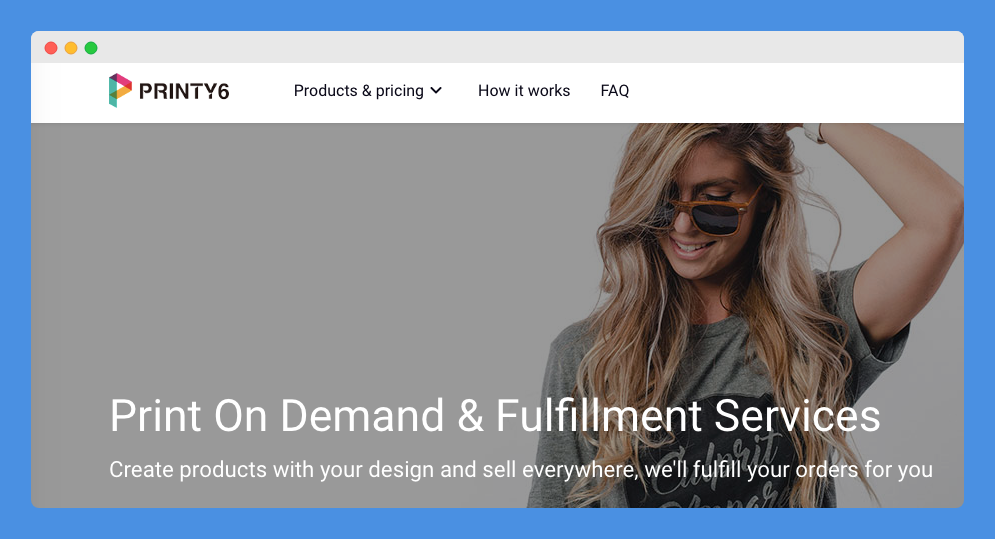 Printy6 -previously known as Snaprinting is another great Print on Demand Shopify app.
So what makes this app so amazing? To start with, you can create custom designs on Printy6 from a wide range of product catalog available on the app.
The product catalog includes but not limited to the following products; t-shirts, canvas, mugs and many more.
Below are some of the key benefits of using Printy6.
You can easily design and publish custom items directly to your Shopify store.
You are relieved off the heavy task of inventory management as Printy6 does everything for you including product shipping.
Printy6 enables you to customize watches for greater returns. Currently, custom watches are some of the hottest selling items available in the market.
There are no hidden costs or shipping charges when using Printy6. The app includes every cost on the price of the product.
Very easy integration into the Shopify shopping platform
An amazing product catalog with many customization features.
Printy6 is what can be described as a mid-level Print on Demand fulfillment service considering that they have reasonably affordable rates, quality printing options and offers dropshipping services across all parts of the world.
This app is definitely a must-have for small-scale entrepreneurs or sellers who are just starting out in the industry.
It is absolutely free to use Printy6. However, there are shipping charges that apply to different products.
Viralstyle Fulfillment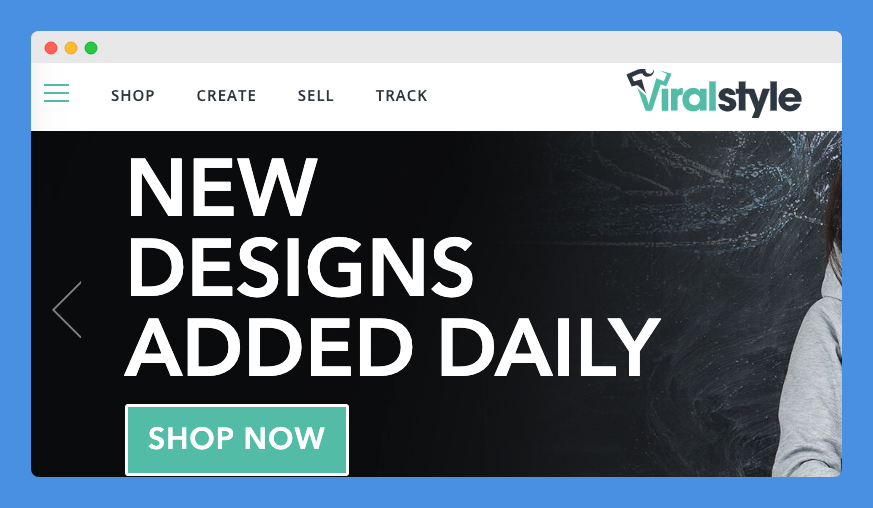 Viralstyle can be described as a one-stop-shop especially for people wishing to start their own Print on Demand fulfillment services.
What the Viralstyle platform offers you is the ability to create custom designs and be able to make prints on a wide range of products.
After the customization, you can add these products directly to your Shopify store.
There is a wide range of products to choose from for customization on Viralstyle.
This increases the number of products you can offer to your customers depending on their needs.
Below are just some of the key benefits of using Viralstyle.
There are no hidden charges or monthly subscription fees when using Viralstyle. The app is entirely free.
Once you make an order on the platform, it is automatically forwarded to Viralstyle for fulfillment.
All orders created within the Shopify store can be tracked as this feature is enabled on Viralstyle.
Viralstyle applies white-labeling of products which means that you can customize them under your brand's name.
There are many different products to choose from for customization.
There is a wide range of printing options for high-quality printing.
The platform has a Viralstyle Academy that offers tools and training skills to help you become a top-selling Print on Demand fulfillment service.
Viralstyle has had a stellar performance going by the numerous positive feedback from users on the Shopify store.
Most of the reviews are mainly on the product quality and overall fulfillment service delivery.
From what we can see, Viralstyle thrives mainly on the key principle of quality service delivery to sellers wishing to start their own Print on Demand fulfillment services.
Interesting Comparison: Printify Vs Teespring
What Is The Cost Of Doing Business With Print on demand Fulfillment Stores?
Doing business with different Print on Demand services in the market is dependent on a number of factors.
The most prominent factor on this list is the actual cost of the product.
For obvious reasons, the product happens to be the greatest expense for Print on Demand fulfilment services.
The other prominent factor that has an effect on the overall cost of doing business with POD services is the printing cost.
In most cases, the suppliers always include the printing cost in the price of the product.
There are instances where the printing cost is likely to increase, for example if you want to have two different prints on the same item.
Then we have the shipping and delivery cost as the other factor that affects the cost of doing business with POD fulfillment stores.
Individual Print on Delivery services on Shopify have their own set prices for shipping and delivery.
If you feel that the delivery cost is high, you can use alternatives such as vendors who can also offer you excellent rates.
The other factor that affects the overall cost of doing business with POD services is the cost of personal branding.
If you want to include your brand name on the item for printing, the POD supplier can make this happen at a small cost.
This is actually an excellent idea to produce high-quality products under your brand name.
Final Thoughts
The amazing thing about Print on Demand fulfillment services is that there is not much you are required to have before getting started except a Shopify store.
With most Print on Demand stores, there is actually no investment required or subscription costs.
All you need to have are some basics that are common for almost every Print on Demand service store out there.
Once you have a brand name, a mock-up generator to give sellers a chance to preview products before shipping and sample products, you can easily get started with the suggested list of Print on Demand Shopify store examples above.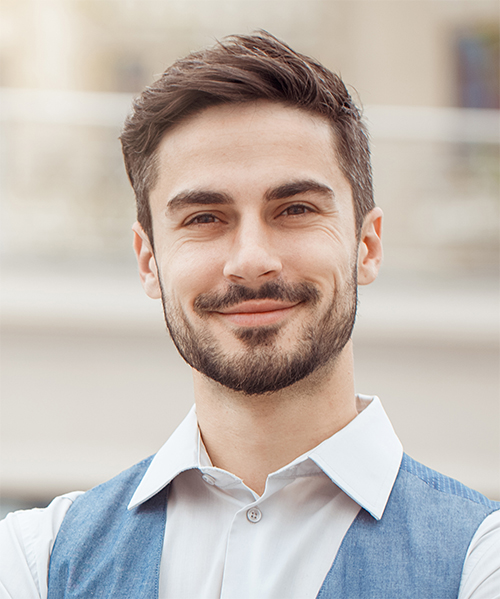 Author: Scott Macarthur
Scott L. Macarthur is a marketing consultant and an online author. He is mostly engaged in providing his expertise to startups and SMBs. He is also an author on TheNextWeb.