Print-on-demand can be an easy, hassle-free way to make money online. It's like dropshipping, but for custom-designed t-shirts.
With print-on-demand eCommerce, you sell t-shirts, mugs, and other products embroidered with your own logo or custom image. However, all you have to do is create and upload your design (you can also outsource its creation).
You won't have to worry about printing the t-shirts yourself or shipping them out. Instead, that is handled by a third-party platform.
Printful vs Printify is going to be interesting. Both are great platforms. Let's get started and do a side-by-side comparison to see how the two stack up against each other.
Printify vs Printful – Overview
Printful and Printify both allow you to choose from different products, upload your own logos or slogans, and create your very own online store.
Although they are similar in many ways, there are some differences that may cause you to prefer one over the other.
Printful has an 800+ person team and claims to have fulfilled over 9.98 million orders, worth over 381 million dollars in total.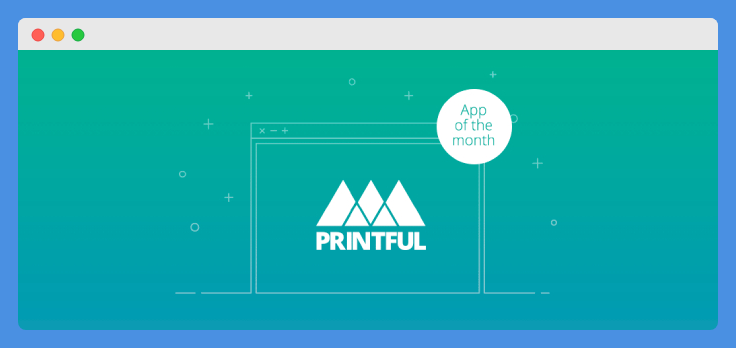 Printify was founded in 2015 and claims to generate 10,000 products a day.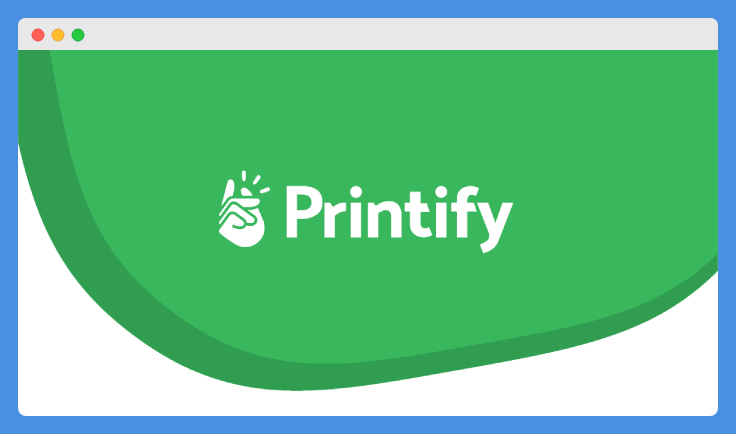 Product Selection
Both Printful and Printify have a large selection of products you can slap your logo on and sell.
Printful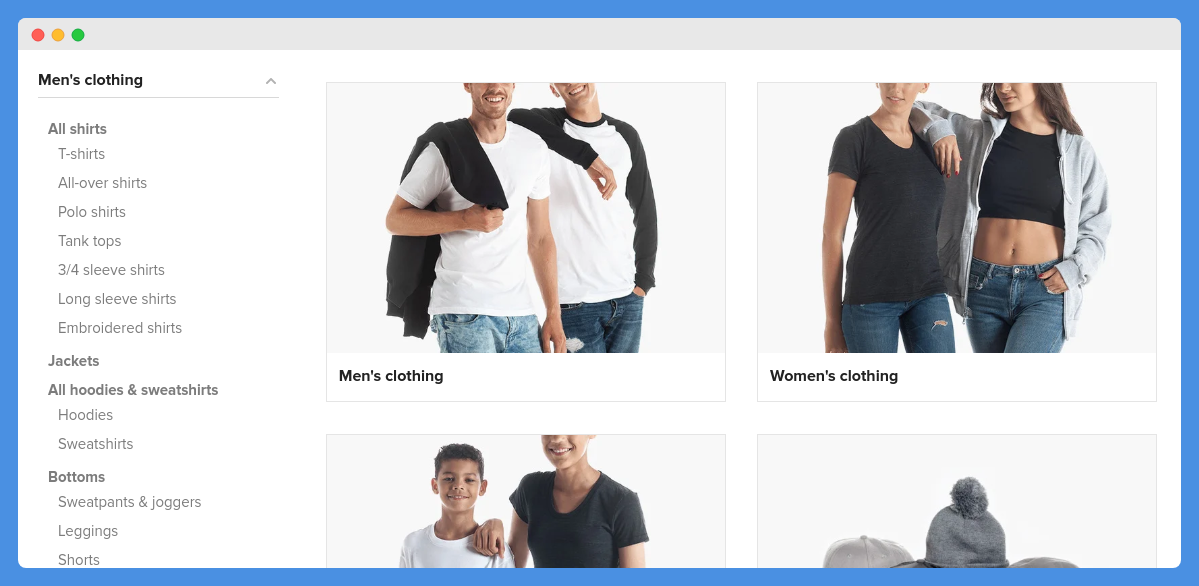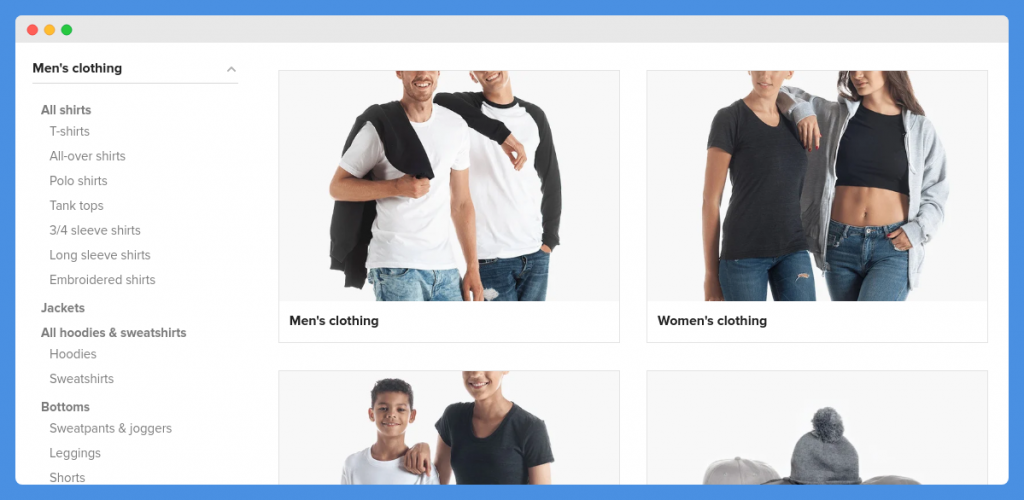 Printful's selection includes:

Men's shirts, t-shirts, hoodies
Printful underwear is a popular product too
Women's shirts, t-shirts, hoodies, and underwear
Swimwear
Kid's clothing
Baby bibs
Flip-flops and socks
Hats, including caps, mesh hats, beanies, visors, and more
Tote bags, laptop cases, phone cases, fanny packs, and more
Pillows, blankets, pillowcases, and more
Mugs
Posters, canvases, and other wall art
Bracelets and necklaces
Aprons and towels
Bean bags
And more
Printify products


Printify products give you ample options. The site has over 250 products in their selection, which is more than enough to work with. Their catalog includes:

Men's shirts, t-shirts, hoodies, flip-flops, and sportswear
Women's shirts, t-shirts, leggings, flip-flops, skirts, sweatshirts, and sportswear
Kid's clothing
Baby bodysuits
Tote bags
Jewelry
Phone cases
Socks
Mousepads
Neckties
Aprons
Watchbands
Shirt pin buttons
Beanies and caps
Posters, wall decals, and other home decorations
Bath mats, shower curtains, towels, and more
Blankets
Mugs and tumblers
Pillows and covers
Stationary
Pet beds
Stickers
Magnets
In terms of product selection, Printify wins by a small margin. While Printful has 226 products, Printify has 250+.
Interesting Comparison: Printful vs Print Aura
Creating Products
Both Printful and Printify have a mockup generator that lets you upload images to products.
Printful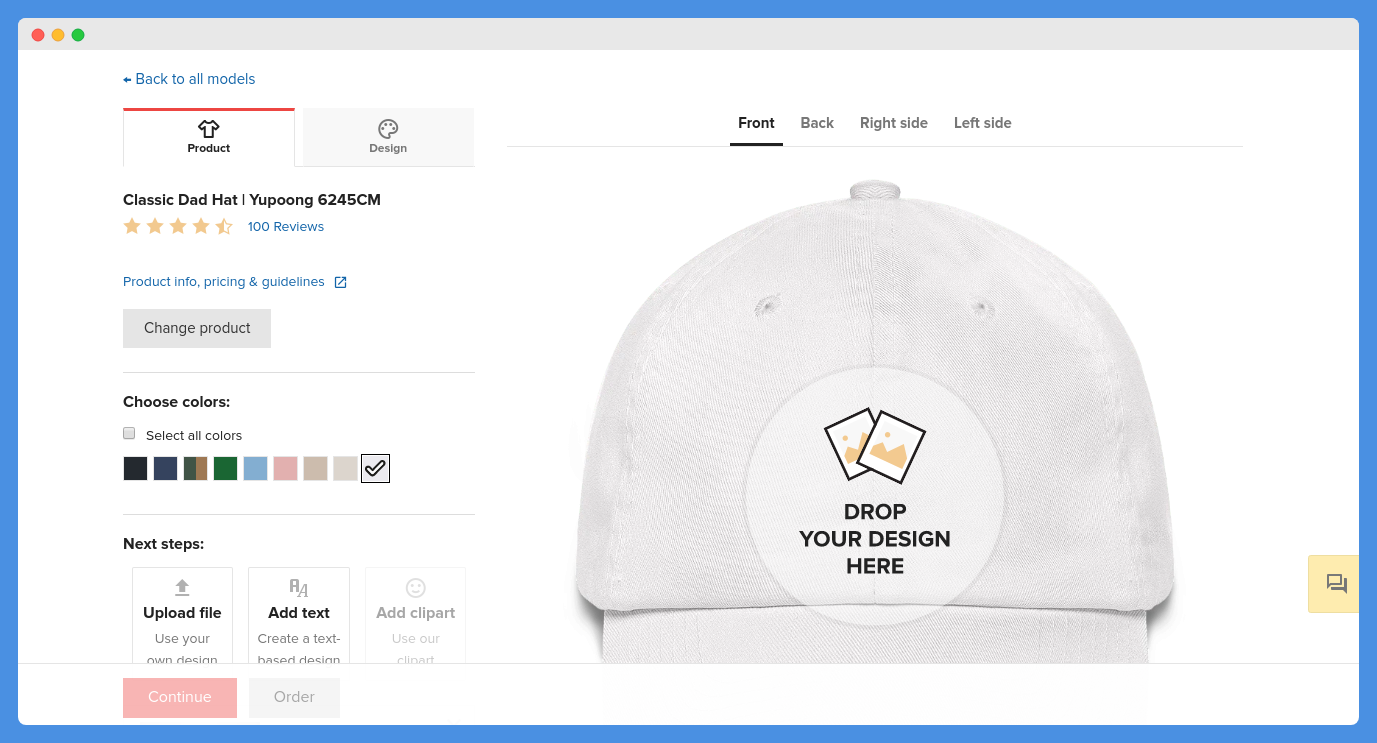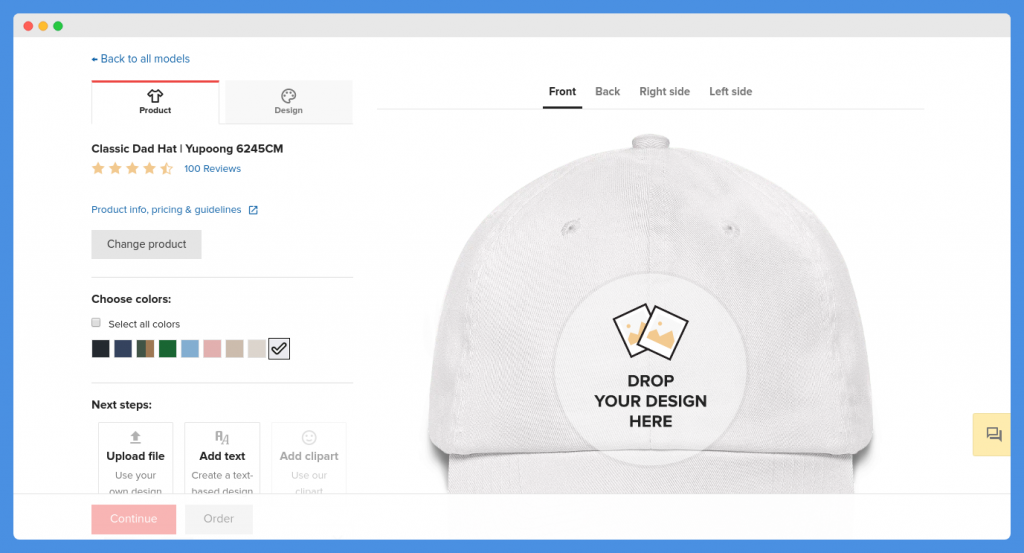 Printful's mockup generator is a bit more advanced than Printify's, with a few more options.

The first step is choosing the exact variant of the product you want to sell. This includes choosing your color.
Our Pick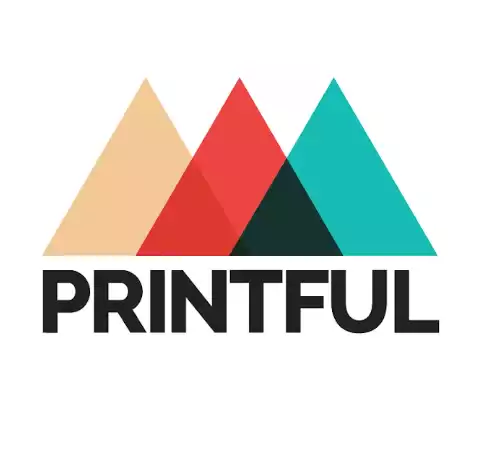 We earn a commission if you click this link and make a purchase.
Next, you need to add your design and/or text. You can also use Printful's custom print art.

The generator tool will let you see how the product appears from all sides and angles.
Printify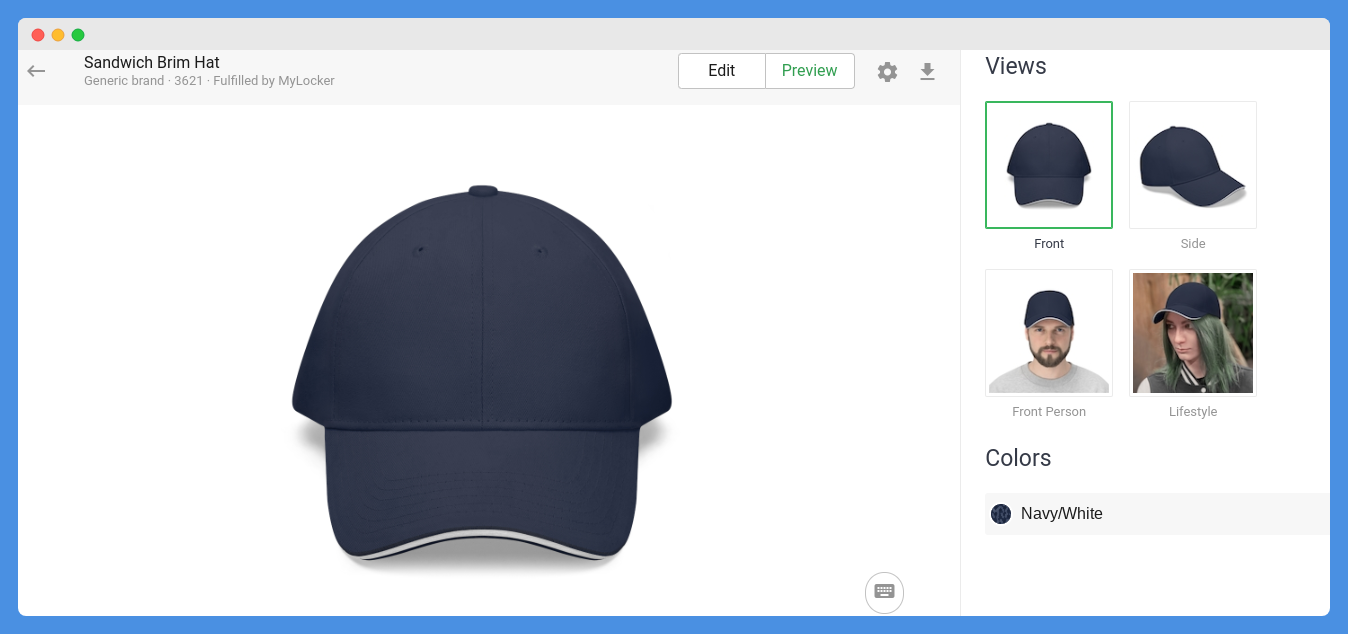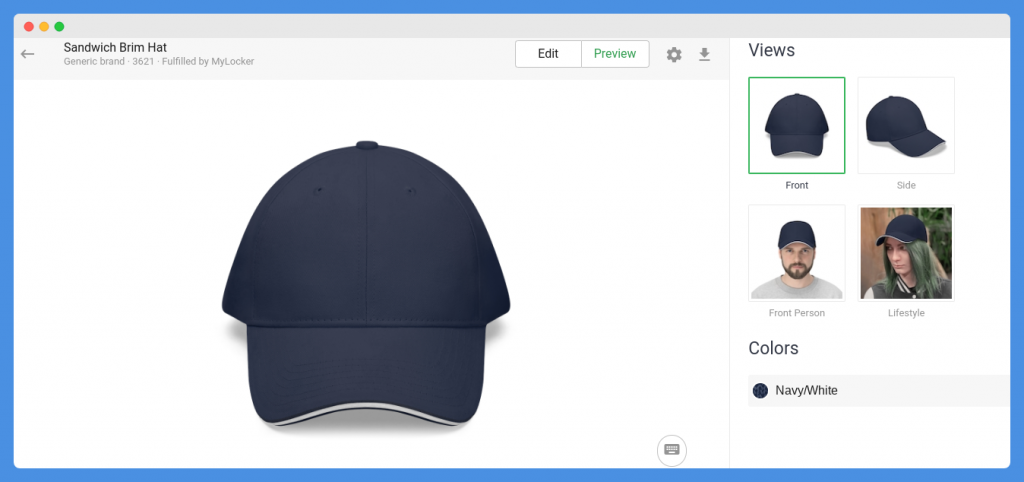 Printify's mockup generator seems a bit more simplistic, but this also means that it can be easier and less confusing to use. It has many of the options that Printful offers, but they are not all shown to you at once, which can be less distracting.

For example, you can see how the product will appear from all sides, but only after clicking on the "Preview" button. You also have to click on the Settings icon to change the color and/or size.

We earn a commission when you click this link and make a purchase.
Merchants
As you won't be printing the t-shirts and other products yourself, you will be working with third-party merchants and manufacturers who will do it for you.
Printful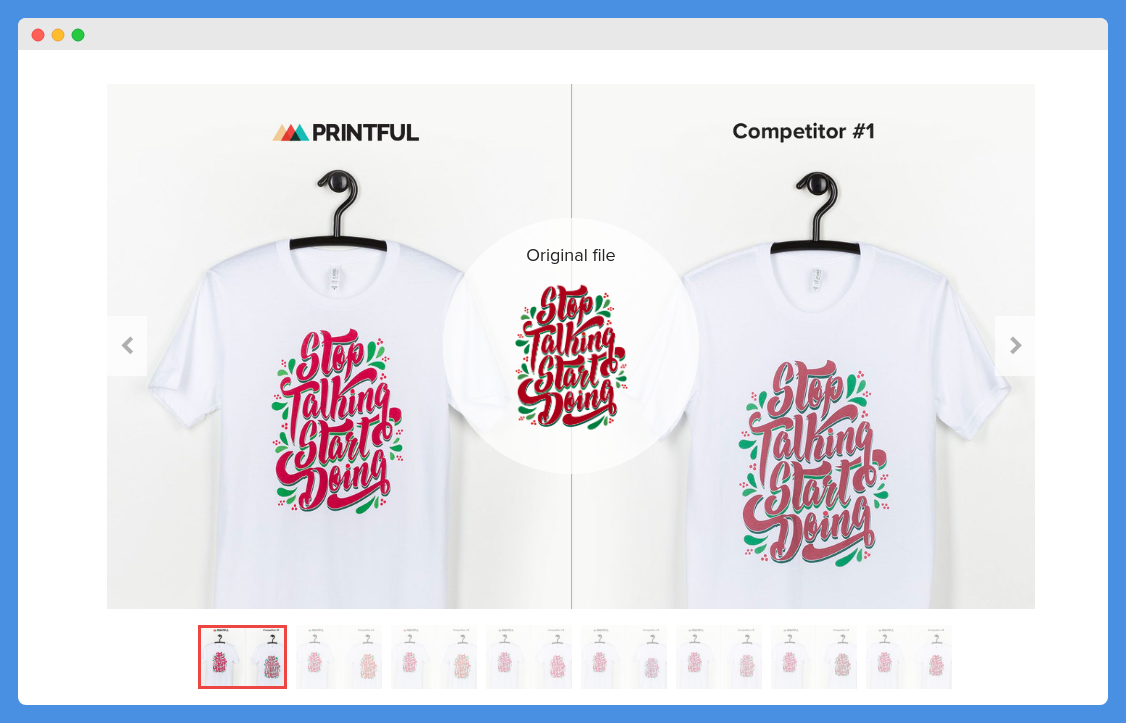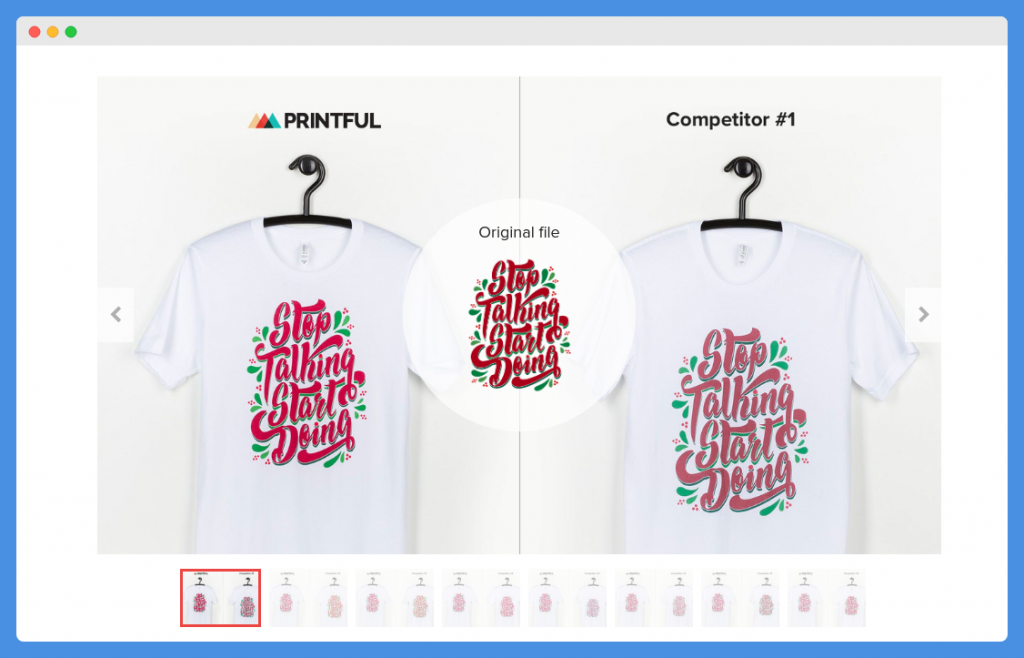 Printful seems to do most of the printing and production themselves. They use DTG (direct-to-garment) printing, which is a printing method commonly used for clothing; for some shirts, they do embroidery.

Printful is an internationally-recognized brand and uses high-quality materials for their products. For example, they use matte or luster photo paper for their posters.

According to Printful, they have invested over $27 million into their printing equipment to ensure that your customers get a high-quality end product. For DTG, for example, they use Kornit printers and ink.

They have a three-step process to ensure quality:

An automatic software first checks the graphics you uploaded for quality
Products get printed, and fulfillment specialists check for quality during this process
After the product is completed, a final quality check is performed
Printify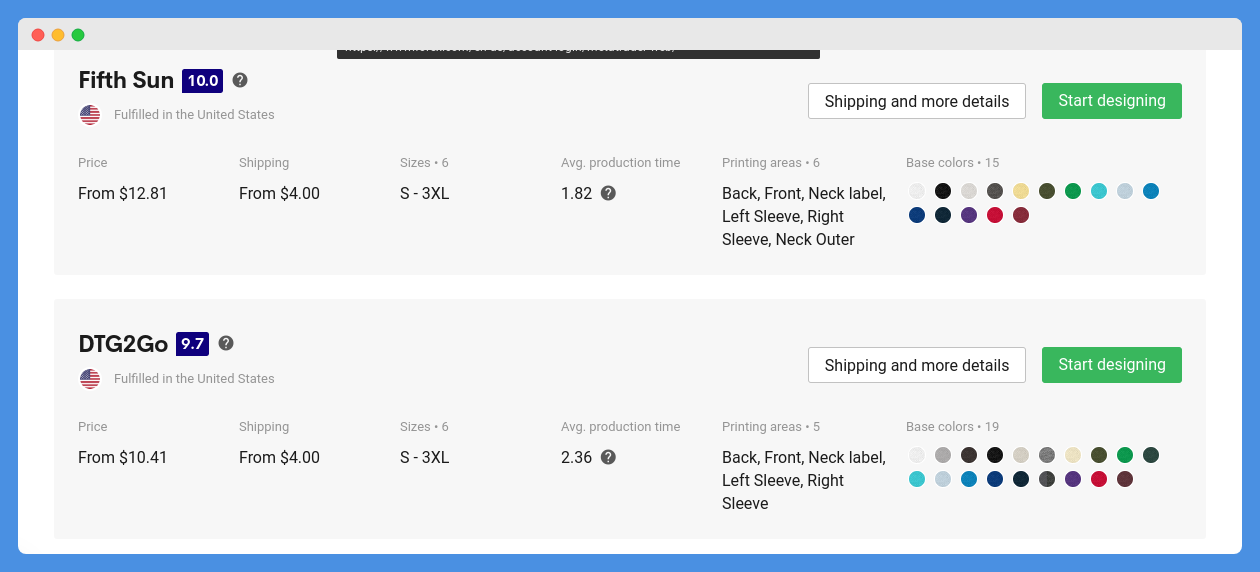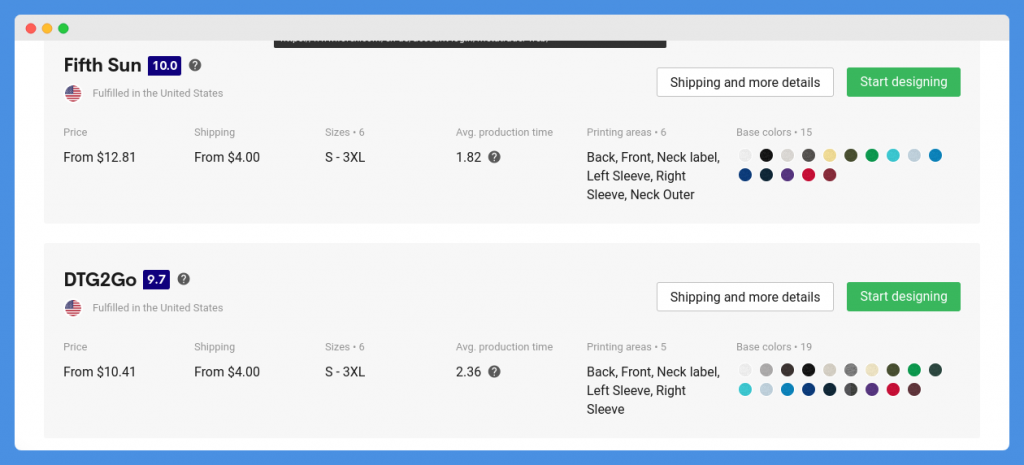 Printify works a little differently than Printful. Instead of printing everything themselves, they work with third-party suppliers.

However, they give you the choice of choosing your suppliers.

Some products will only have one supplier to fulfill it, while others have several you can choose from.

For example, for the Next Level 3600 Men's Cotton Crew Tee, there are currently five print providers you can choose from.

For each supplier, you will see information such as:

Their general star rating
In which country the product is fulfilled
Shipping costs
Available sizes
Available colors
Available printing areas (side, back, front, etc.)
Average production time
Which type of technology and printing equipment is used
Quality control processes
Packaging material and style
It's hard to say who wins here. On the one hand, Printify gives you more choices.

On the other hand, you may prefer to work with one print provider for all of your products without having to worry about different suppliers giving you different levels of quality.
Also Read: Best Print On Demand Sites
Warehouse Storage, Fulfillment, And Shipping
Printful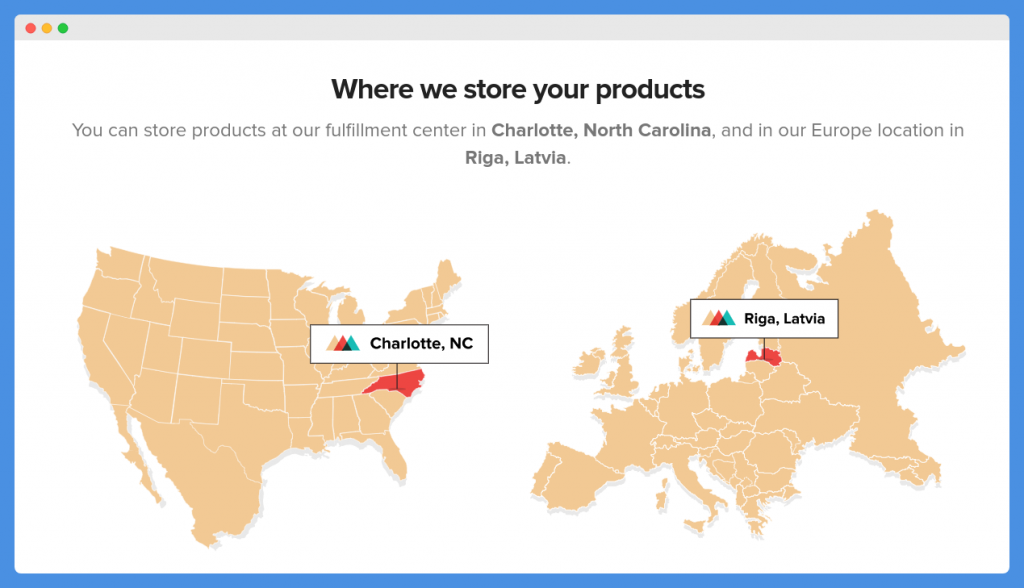 Printful can ship your products to the USA, UK, and Europe quickly. They have warehouses and fulfillment centers both in the United States and in Europe.

When a customer places an order with you, it will be forwarded to Printful, who will take care of the printing, shipping, and handling.
Our Pick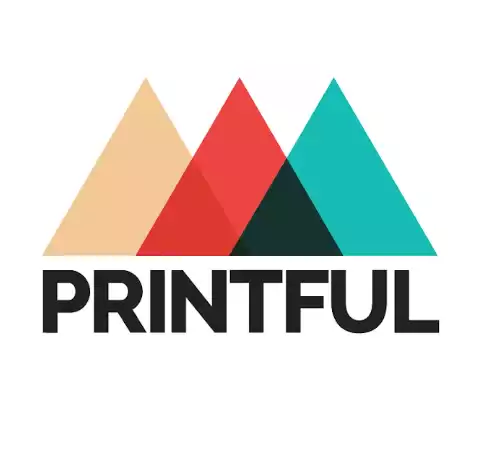 We earn a commission if you click this link and make a purchase.
It usually takes 2-7 business days to produce apparel products and only 2-5 days to produce non-apparel products.

Average Printful shipping times are as follows:

United States: 3-4 days
United Kingdom: 2-5 days
Netherlands: 2-4 days
France: 3-5 days
Canada: 6-10 days
Mexico, Central America, and South America (in certain countries): 8-14 days
Africa (not all countries): 8-14 days
The Middle East: 8-11 days
China: 8-12 days
Russia: 7-12 days
Australia: 12-14 days
This is just to give you a general idea; many countries, especially European countries, were not mentioned in this list. To see an interactive world map with shipping rates, go here.

Printful works with DHL, USPS, FedEx, and more.

However, Printful's warehouse and fulfillment services are not limited only to Printful products. If you sell non-Printful products in your store along with your Printful products, you can have Printful fulfill them as well.

This allows you to offer your customers a seamless purchasing experience, where they can purchase any of your products in a bundle and have them shipped together.

For this service, Printful sends products out for shipping on the same day for all orders placed before 12 PM. Their warehouses are located in North Carolina and Latvia.

To take advantage of this service, you first have to submit your products to be approved by the Printful team. Then, send them your products so they can be stored by Printful and fulfilled when an order comes through.

Certains items are not accepted, such as perishable items, products with dimensions that are larger than 15″x15″x10″, products worth more than $750, etc.
Printify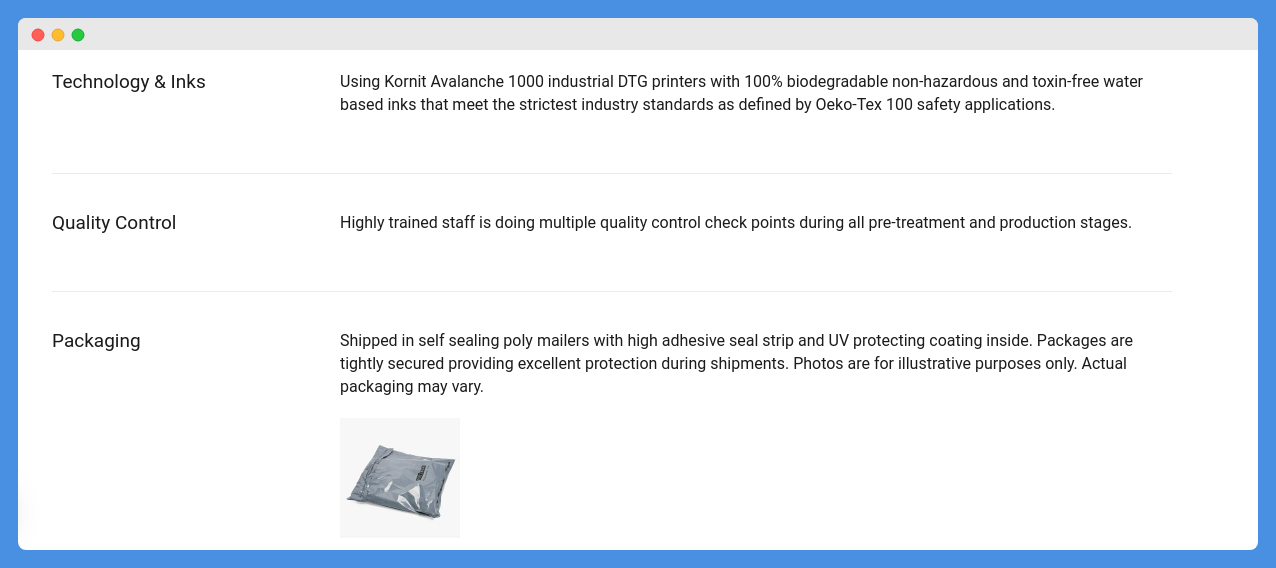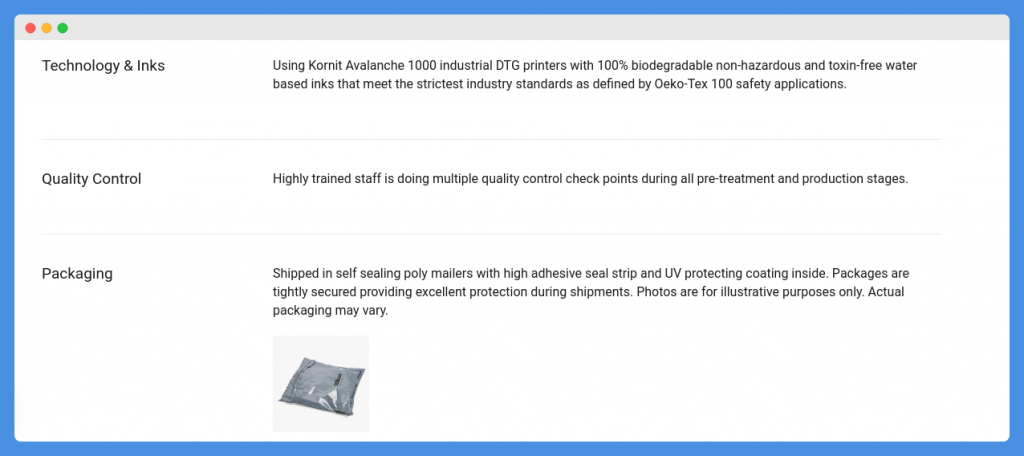 As mentioned, Printify works with different print providers and distributors. This means that you will have different shipping rates and production times based on which provider you are working with.

We earn a commission when you click this link and make a purchase.
You can check each provider's rates and production times to see which ones work the best for you. Many providers will charge less (sometimes half the price) for the second item in an order and onward.
How Do You Make Money?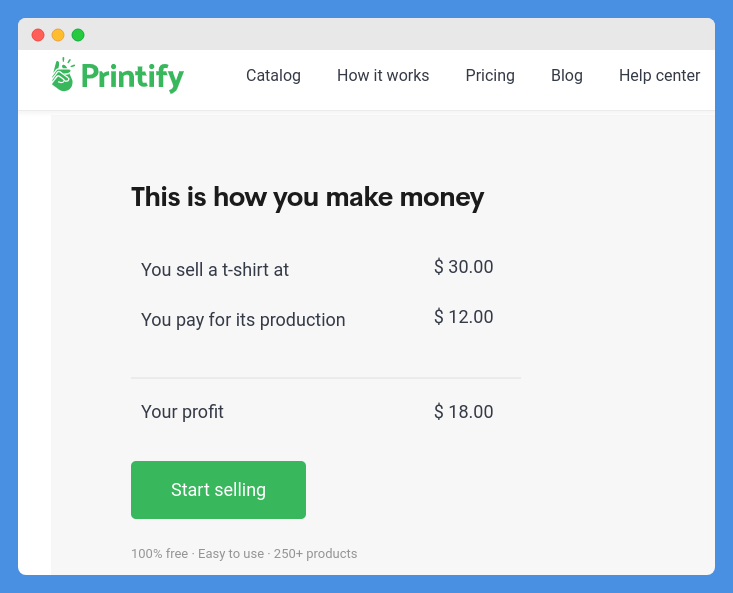 So, how do you make money with Printful or Printify? It's done by adding a margin to your product, which you charge directly to your customers.
Interesting Comparison: Printful vs Redbubble
How does Printful work
You can connect your Printful Wallet with Paypal, Sofort, or your credit card. You can either prepay and refill your wallet or choose to have money added to your Wallet from your credit card or Paypal every time an order goes through.

When an order goes through, you will be charged the cost of fulfillment (the base rate of the product + shipping).

It is up to you to charge your customers directly and add a margin.
Our Pick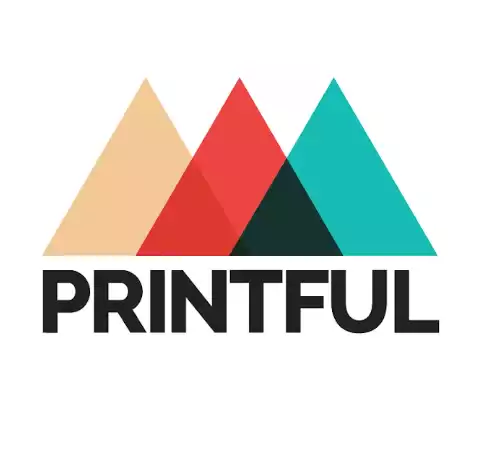 We earn a commission if you click this link and make a purchase.
Printful also offers white-label services for a fee. You can have your own logos printed on products for a small fee which will be charged to you. 
There is no Printful fees for sign-up though. We'll talk more on pricing later in the article.
Printify process
Printify operates in pretty much the same way. For example, if a t-shirt costs $10 and shipping costs $3, you can charge your customers $25 for a $12 profit.

Since the shipping cost will depend on the provider you are working with and how many products are ordered, it is important to take this into account when setting margins and prices on your online store.

With both Printful and Printify, you can decide how much to charge to customers, which determines your total profit. It is important to strike the right balance between earning enough money and keeping up with market and competitor pricing.
Discounts For Bulk Orders And Samples
You may be able to get discounts when you order items in bulk or when you order samples of your own products for quality control purposes.
Printful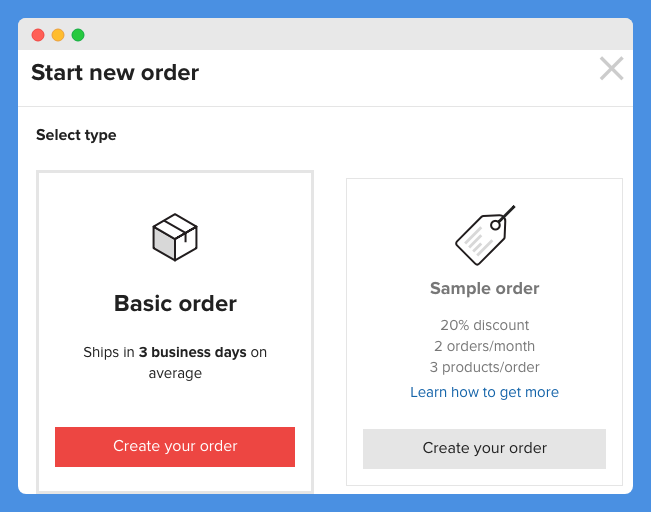 Printful offers discounts of up to 30 percent if you order items in bulk. You can upload your own design for your team or event and get discounts on a variety of products.
If you buy more than 25 products, you can switch them up and offer multiple variations of the same product (different colors, sizes, etc.).
When you place a bulk order, you can take advantage of Printful's warehouse and fulfillment services.
You can store your products in the Printful warehouse for as long as you wish, and then take advantage of their same-day shipping policy whenever you are ready to receive them.
Printful also offers discounts of 20 percent (and free shipping to certain destinations) when you place a sample order. However, you have a limited number of sample orders you can place, which will depend on your account status.
For example, if you've already integrated your Printful store to an eCommerce platform, you get two sample orders a month, with a max of three items per order.
If you are already generating $300 in monthly revenue with Printful, you get three sample orders a month, with a max of four items per order.
Of course, you can place sample orders at the normal rate at any time. You'll just have to pay the regular base price + shipping.
Printify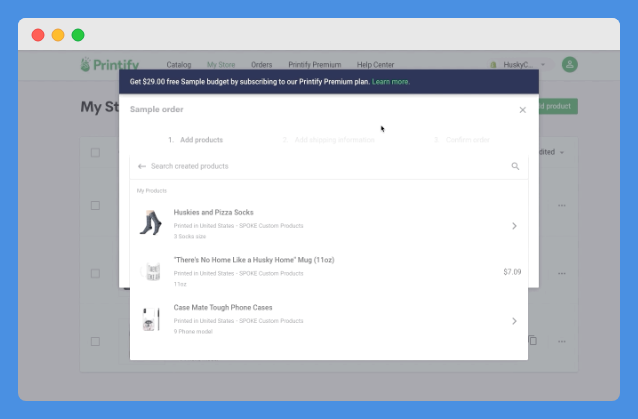 Printify doesn't have set discount rates for bulk orders. However, if you are ordering more than 150 products at a time, you can contact the Merchant Support Team to talk things out.
However, there is a Printify Premium plan available, which will offer you discounts on all products of up to 20 percent off, regardless of how many you order at once.
Unlike Printful, Printify does not offer any discounts for sample orders. You will have to pay the full base rate + shipping. However, with the Premium plan, you can get $29 for your sample budget.
In this area, Printful definitely wins.
Other Services
Printful offers a variety of services to help you get started with your online business. In this area, Printful wins – instead of spending time and effort on figuring out how to set up your store or on creating your logo, you can have the Printful team do it for you.
Here are the services available with Printful:
Store Setup: Don't have time to set up your store yourself? Printful can create an online store for you from scratch, taking care of everything from shipping prices to taxes.
They can also create a Printful store and connect it to your existing merchandise store.
Of course, before they get started with the process, they will want to know what kind of products you want to sell, what kind of general store layout you want, and if you have any logos or product photos you want to include.
Graphic Design: What if you want to sell t-shirts online but don't have any graphic design skills? One option is to hire a freelancer on a platform such as Fiverr, but you can also hire Printful to do it for you.
Not only can they create designs and slogans for your t-shirts and other products, but they can also create brand and company logos to use for your store.
The designs they create are fully yours to keep. You can use them on Amazon or even other print-on-demand platforms.
Our Pick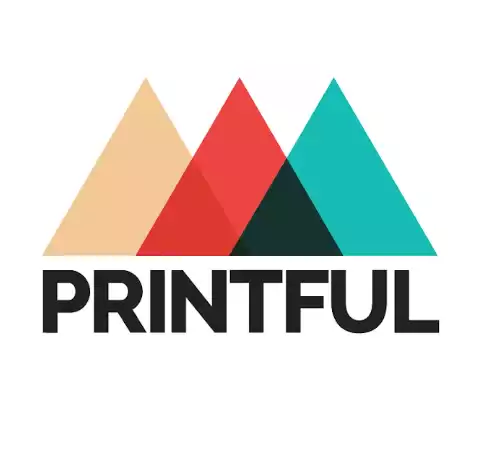 We earn a commission if you click this link and make a purchase.
Photography: Having good images on your online store is important for getting sales. This is especially true in the competitive world of print-on-demand.
Printful can photograph your products for you so you can put up stunning product images. They will automatically fulfill the sample orders of the products you want to be photographed at 20 percent off.
Video: Sixty-four percent of customers are more likely to buy a product online after watching a video promoting it. Printful can create promotional videos for your online store and for you to share on social media or use for advertising purposes.
There are a number of types of videos they can create:
Product videos showing your product being worn by models in a studio
Production videos showing your products being printed
Showcase videos combining the two above video types
If you already have professional videos but do not have the time or software to edit them, you can send them to Printful for professional editing.
Also Explore: Best Shopify Print On Demand Apps
Integrations
Both Printful and Printify integrate with various eCommerce platforms and other third-party services.

Printful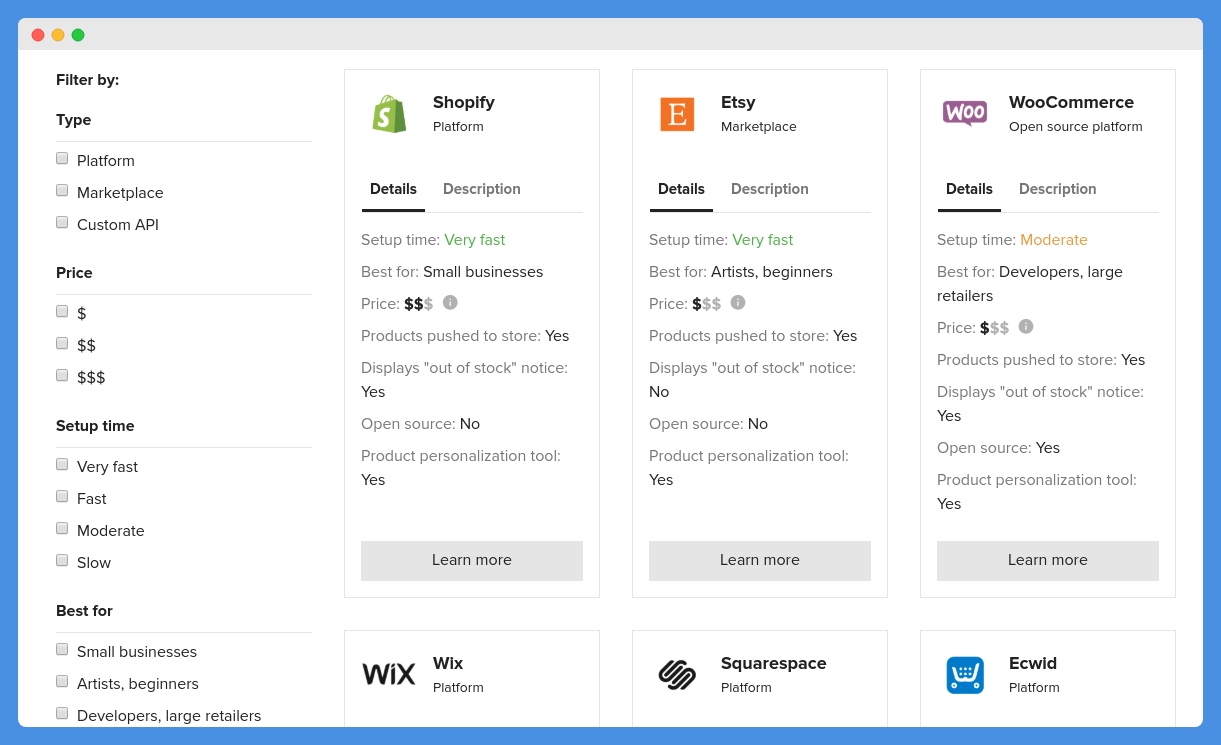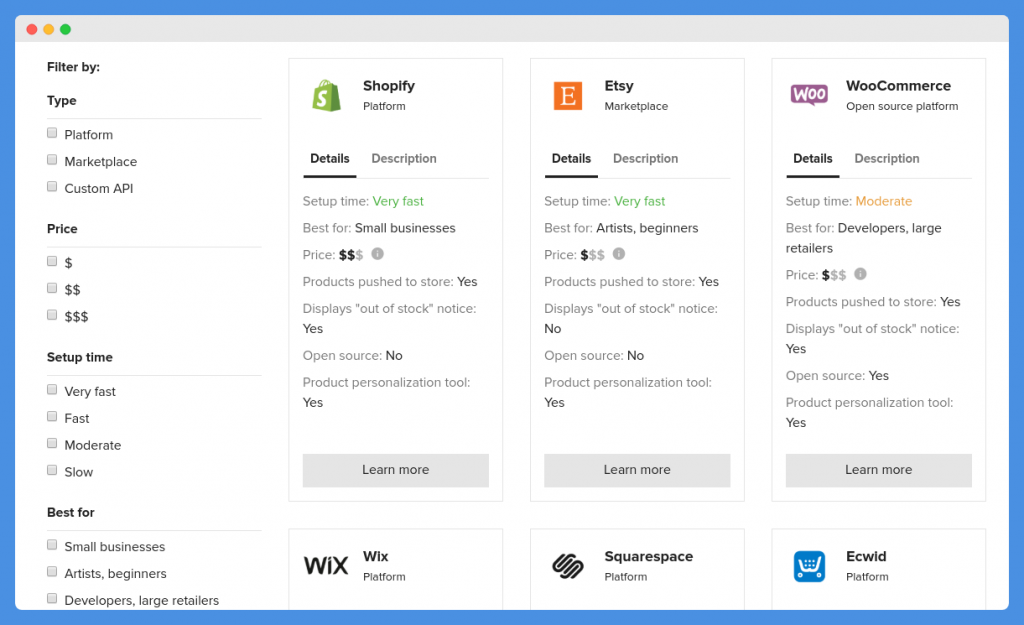 Printful integrates with eCommerce software (for creating your own eCommerce website) and online marketplaces.

Ecommerce software:

Woocommerce
BigCommerce
Shopify
Weebly
Ecwid
Squarespace
Big Cartel
PrestaShop
ShipStation
GumRoad
Magento
3D Cart
Wix
Launch Cart
Online marketplaces:

Amazon
eBay
Wish
Etsy
Bonanza
Storenvy
Printify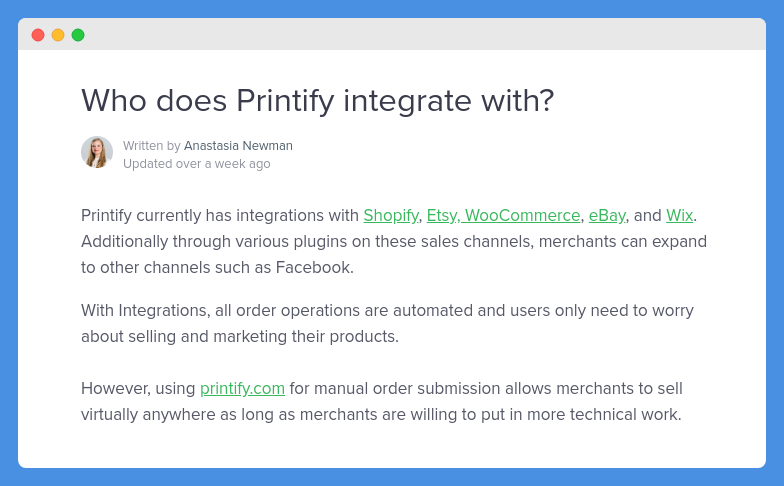 Printify has a much smaller selection of integrations to choose from.

Printify Woocommerce, Printify Shopify and Printify Wix is all you get.
Among online marketplaces, you only have Ebay and Printify Etsy.
In this regard, Printful comes out as a clear winner.
Interesting Post: Best Print On Demand Shopify Store Examples

We earn a commission when you click this link and make a purchase.
Free Designs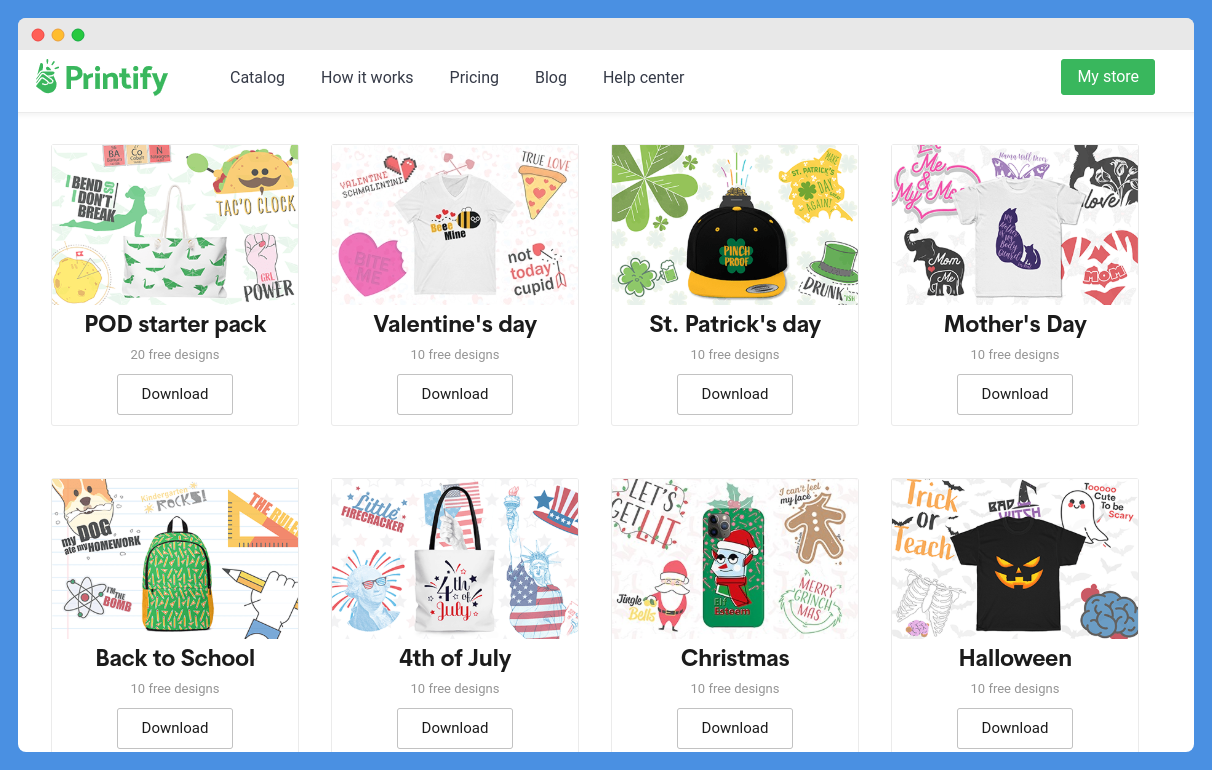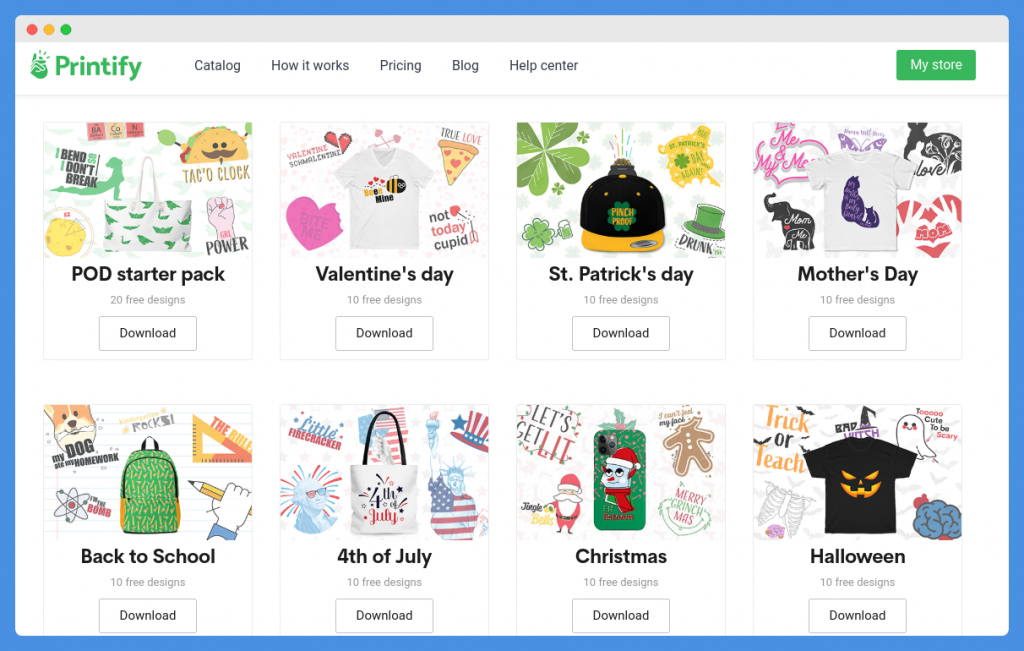 What if you want to test the waters with print-on-demand but don't yet have the budget to hire a freelance designer? Both Printful and Printify have free resources you can use.
Printful
Printful offers free royalty-free sample designs and logos you can use. You can also modify them in any way (as long as they still comply with their guidelines for design uploads).

However, you can only use them to sell products on Printful.

These designs can be found under the Sample Files tab in your account.
Printify
Printify has free designs for 12 different categories, including Valentine's Day, Mother's Day, Back to School, Christmas, Travel, and Motivational Quotes. Their team of designers continually adds free designs to the selection.

The designs all have a Creative Commons license, so you can use them right away to sell products.
Printful vs Printify Pricing
You can use both Printful and Printify for free. However, there are some differences.
Printful
Printful had a couple of pricing plans earlier but very recently, they made the service free for all, that too with additional features.
So Printful is free. You only need to pay for the products, and shipping. Check out the pricing page for the latest on product and shipping costs.
Our Pick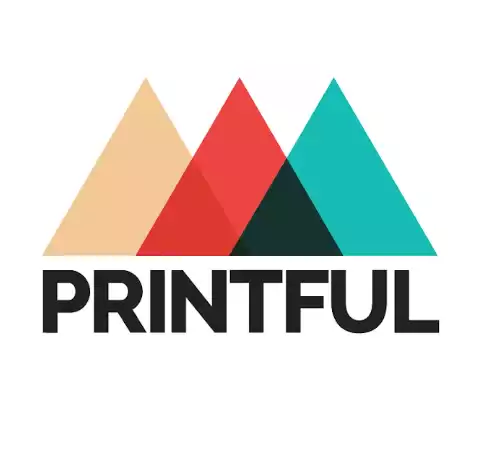 We earn a commission if you click this link and make a purchase.
Printify


Although Printify has a free plan, you are limited to five stores per account.

The Printify Premium plan has several perks, such as:

Ten stores per account
Custom order import
Discounts on all products, up to 20 percent off
This plan costs $29/month. However, you certainly don't need it to set up a successful print-on-demand business with Printify.

You can also get a custom Enterprise plan, which offers perks such as a dedicated account manager, expedited support, custom API integration, and early access to newly released features.

We earn a commission when you click this link and make a purchase.
Affiliate Program
Both Printful and Printify have an affiliate program you can use to make money. You don't even have to upload a design or create your own store; just promote other people's products.
Printful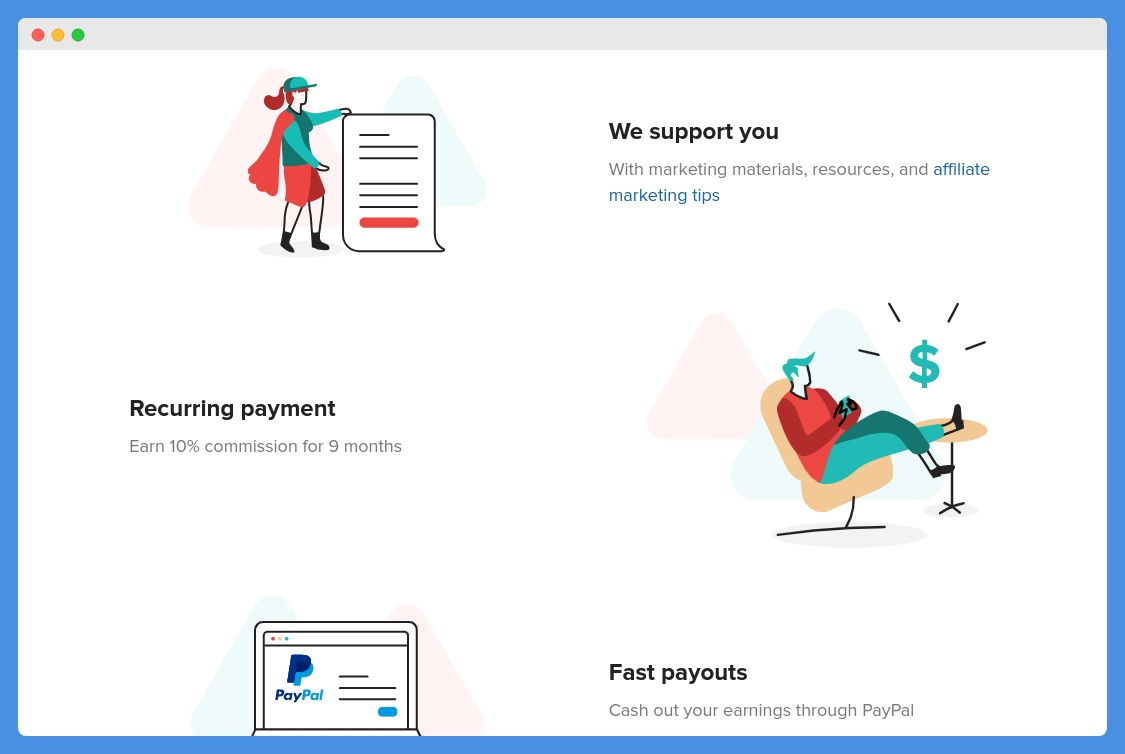 Printful offers a 10 percent commission on all products generated through your affiliate link. You will also get a 10 percent commission on purchases your referral makes within the next nine months.
Printify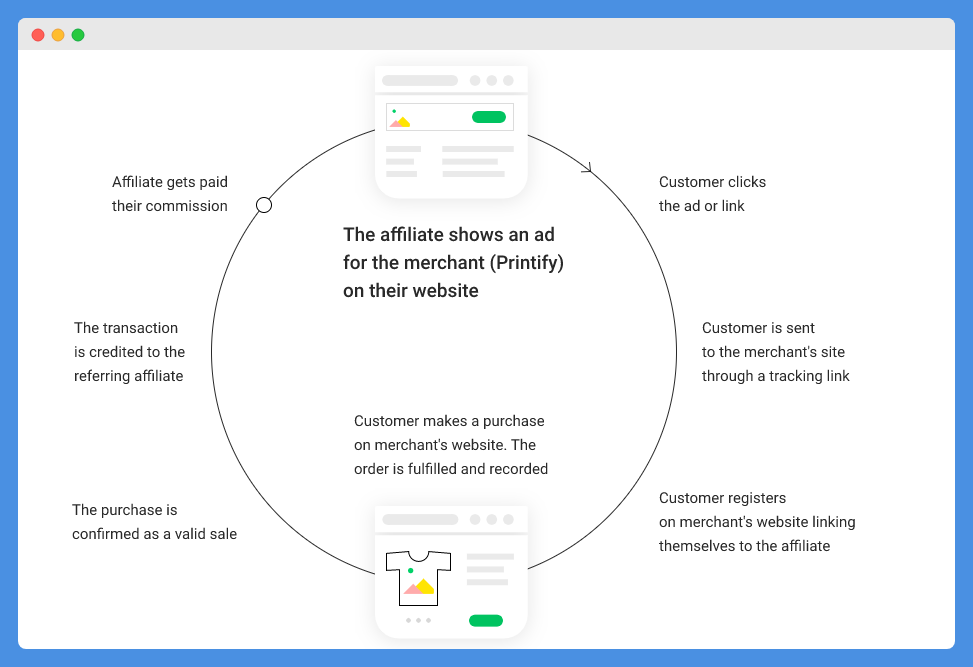 Printify affiliate program isn't that rewarding. Printify offers commissions for up to 12 months. However, their commission rate is half of what Printful offers – only five percent.

Therefore, Printful wins over here.
Interesting Comparison: Printify vs Teespring
Resources And Customer Support
How do the two companies stack up against each other in terms of customer support?
Printful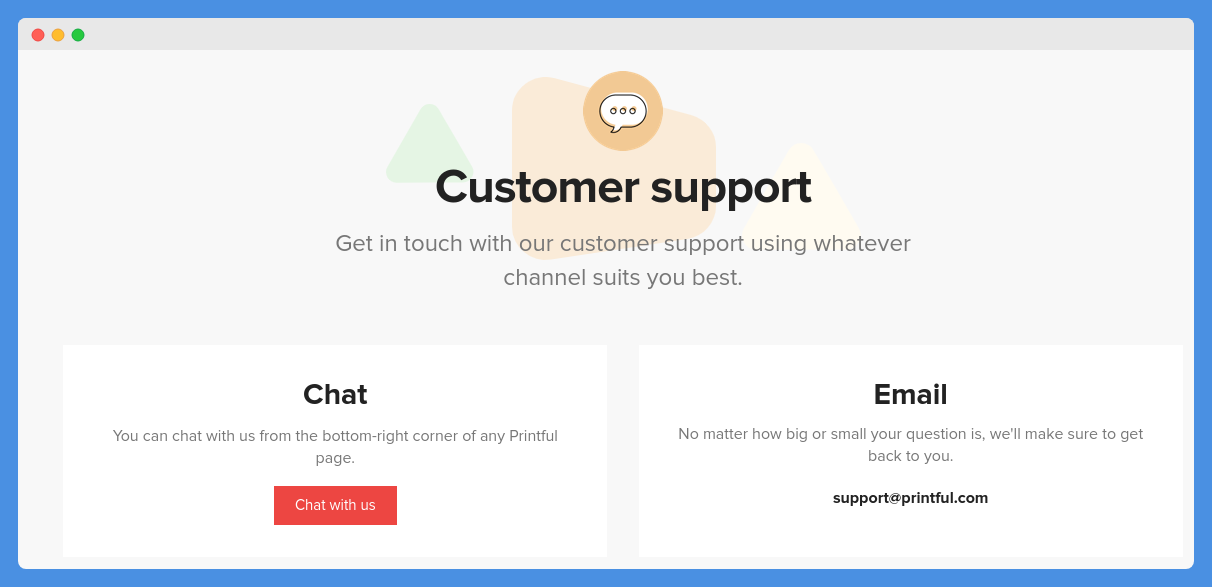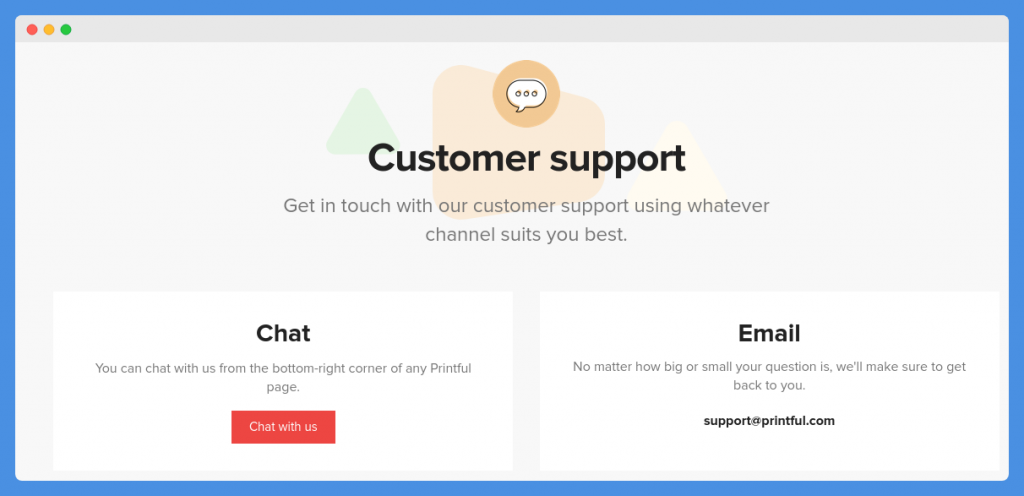 Printful has a number of resources, including a blog, an FAQs section, webinars, a YouTube channel, a Facebook group, a set-up checklist, and a profit calculator tool.

They can be reached via live chat, email, and social media.
Printify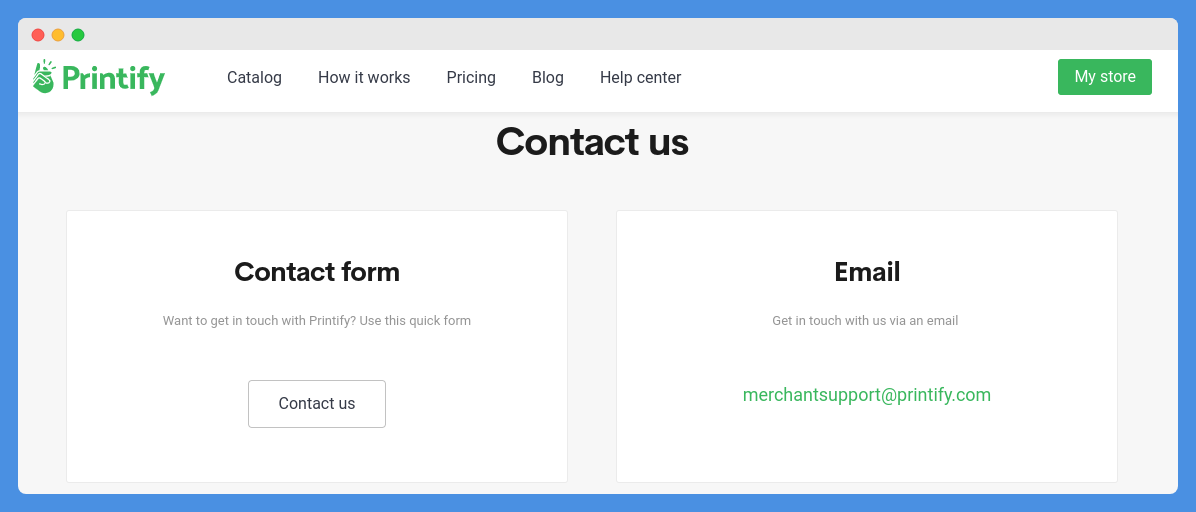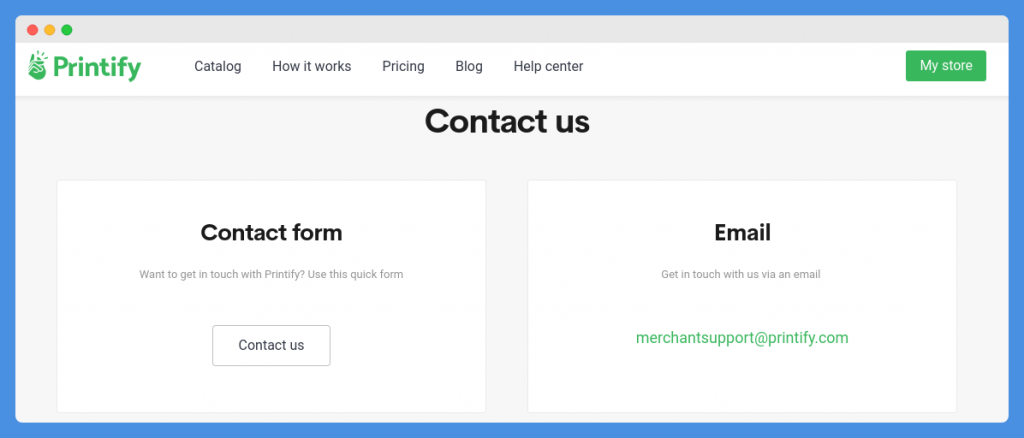 Printify also has a help center with frequently asked questions. They can be contacted via an online contact form, email, or social media.
Printful wins over here – they have more resources to help you get started and can be reached via live chat for quicker problem-solving.
Wrapping It Up – Printful vs Printify
We are almost done with our Printify vs Printful comparison. It's time to conclude.
If you have been considering getting started with print-on-demand, both Printful and Printify are good options. There's no way to say which one is better than the other.
Printful definitely has many factors weighing in its favor, but Printify has some advantages as well, such as being able to choose which print provider you work with. If you are expecting a high sales volume, Printify's premium plan with its discounts might also be worth it for you.
There's no harm in creating an account on both sites and choosing the one which has the best prices for the products you wish to sell.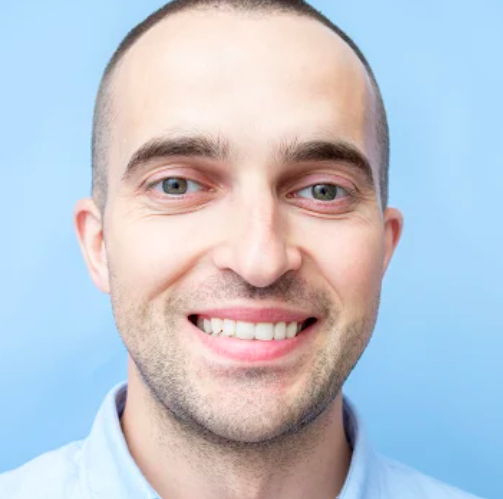 Author: Brian Erwin
I am Brian. I started my first e-commerce company in college designing and selling t-shirts for my campus bar crawl using Print-On-Demand. Having successfully established multiple 6 & 7 figure e-commerce businesses (in women's fashion and hiking gear), I think I can share a tip or 2 to help you get succeed.