Mobile commerce has made giant strides over the last several years.
An ever-growing number of consumers use their smartphones or tablets to browse, compare prices and make purchases from anywhere across the globe.

Forrester's data predicts that the mcommerce will form a major chunk of the overall Ecommerce in the coming years and that 55 percent of smartphone owners and 61 percent of tablet owners will buy from their devices.
It shows businesses that include mobile as part of their business strategies are excelling and the related data indicates that this trend will only continue to soar.
Despite these statistics, many small businesses still lag in embracing mobile commerce.
Which leads us to ask you – Is your business ready for mcommerce or are you having trouble getting started?
If it's the latter, then read on for some basic tips for guidance.
We know that the screen of a mobile is different and smaller as compared to a desktop, so first of all, your store site has to be altered to fit within these devices.
Related : Why Your Ecommerce Store Needs a Mobile App
1. Use Hosted Platform With Responsive Design
Responsive design is actually a web design that allows websites to adjust in all forms of screen resolutions. It consists of a combination of flexible grids, flexible layouts, images and intelligent use of CSS media queries.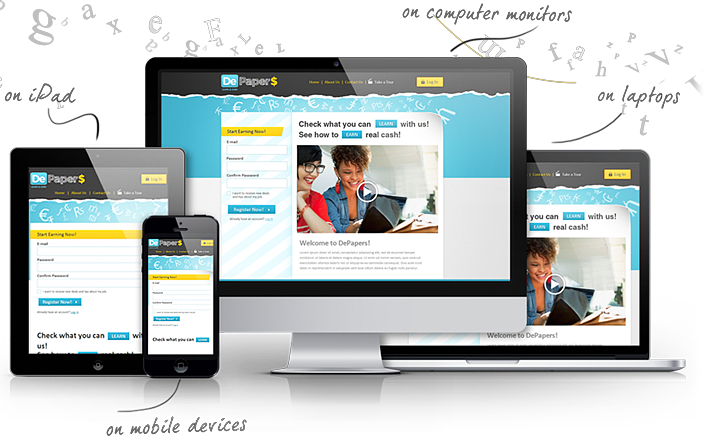 So when you get a website or an online store, ensure that you use a good hosted platform with responsive design.
As the user switches across devices ( such as – desktops, ipads, tablets or mobiles ), the website automatically adapts to accommodate for resolution, image size and scripting abilities.
It also provides optimal viewing, interaction experience, easy reading, and navigation, with minimum need for resizing, panning and scrolling across a wide range of devices.
Related : Going Mobile – Mobile Website Vs Mobile App
Some obvious benefits of using a responsive design are –
It is adaptive to all screen sizes.
It uses a single code across various devices.
It is flexible and can be handled easily, which means changes can be made in a centralized place, but gets reflected within all devices.
Better page ranking since the searches are done both on desktop as well as mobiles sites.
2. Optimize
Whether it's a website or an app, user experience makes all the difference.
Customers don't really care what they are browsing on – whether its a laptop, smartphone or a tablet. Irrespective of the kind of device they use, all they want is ease, speed and efficiency.
However, when the customers are on the go and searching on a mobile, they are often in a rush and want quick and to-the-point results. Keeping this in mind, you should optimize your mobile content accordingly.
Optimize Your Website For Mobile –
Ensure that the responsive design version of your site or the mobile app contains only the relevant content that the user is really interested in.
The basics include mobile directory and map listings. It also includes mobile email and text messaging campaigns, QR codes and strategizing for mobile search rankings.
Alter the Menu and submenus to a drop-down or an icon on the top left or right of the mobile screen, thereby making it simple and clutter free.
Reduce the amount of text on a single page. Try to keep the site layout as streamlined as possible.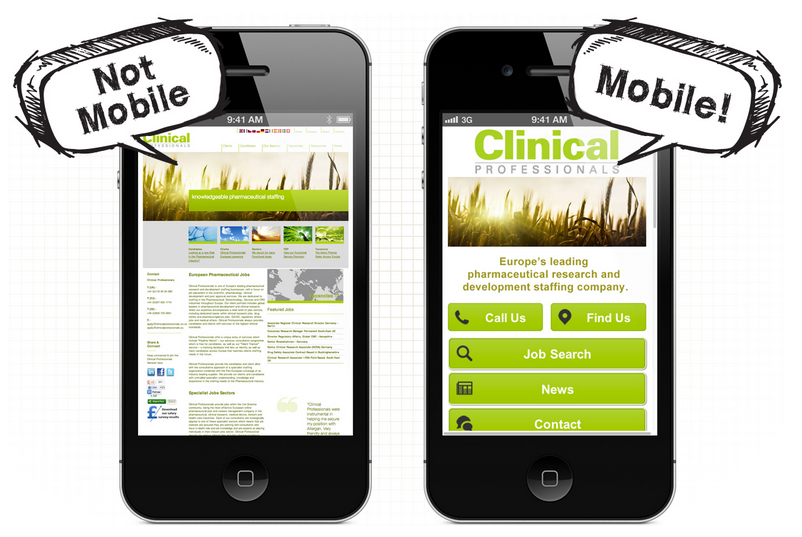 Do NOT put pop-ups – they tend to cover the whole screen, are difficult to close on a small screen and cause annoyance.
Do NOT use flash as it isn't supported by most mobiles.
Related : Ways To Improve Ecommerce SEO
Optimize The Page Loading Time –
Loading time for any site or app should be MINIMUM.
For a mobile site – Keep the number of pages to a minimum. The longer it takes to load, chances are that the customer would abandon your site.
Related : Best CDN Providers To Speed Up Your Site
Do NOT use site redirects – they will unnecessary eat up the mobile bandwidth. Instead make sure to put redirects in place that will push a customer using a mobile to search, to the mobile-optimized version of the site.
Do NOT use unnecessary images with shadows or gradients to make your site look fancy. More images means extra loading time.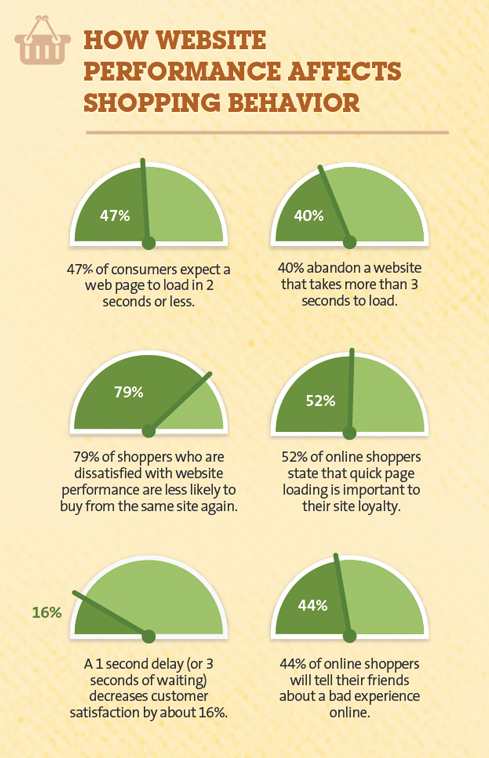 Optimize The Screen Design –
For every screen size, the display should be adjusted accordingly. For instance, for a smaller screen, the buttons should be well placed for visibility and just big enough for the fingertip to click.
One tap should be provided for easy navigation.
Related : Magento UX To UI Tips
Put small but clear product images on app or sites as they are easier to load within a mobile device, that uses a smaller bandwidth. Provide ZOOM In /Out feature for more clarity.
Ensure to keep any inputs to sign-in /registration or payment forms, to a minimum.
Make sure that the checkout process for customers is simple, easy and quick to complete on a mobile device.
3. Once The Mobile Site Or App Is Ready
Let's take a look when the set-up is ready:
Optimize The Online Searches For Your Site Or App –
Enable detailed filtering and sorting by brand, color, size, features, price, product line and more depending on what you sell.
The more filters you can offer, the more easily shoppers can narrow their searches and limit the time spent squinting at a tiny screen.
Related : How To Increase Time On Site For Your Ecommerce Store
Offer Easy Login & Registration –
Provide easy sign-ins through pre-existing social network accounts.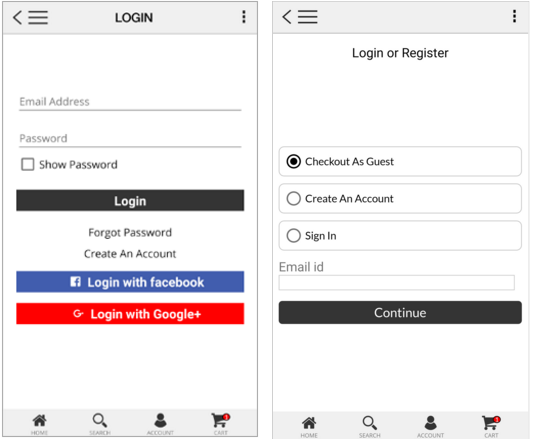 Give options to your customers for saving their account and payment details if they want to be regular on your website. This would help them in saving the time and effort of filling up the details every time they want to make a purchase.
And if they don't want to register, that's fine too. They can still browse as a guest.
Build The Trust –
Some customers are hesitant to pay online. Let them know that you are offering a secured payment procedure and that their information is confidential and SAFE with you. Provide various payment options to the customers.
Most importantly …. Maintain the TRUST ! Ensure that your payment processing system and data security is up to the highest standards.
Related : Data Security Becomes Imperative For Mobile Apps
Spread The Word –
Make the most of social media – Share the videos, screen shots, app captures and other visually relative content of your website or app across the social media channels. You could be creative in the way you advertise and eventually lead the traffic to your website.
Alternatively, you could reach out to bloggers, publications and influencers. Invite them to review your site and post them on various social platforms.
Interesting Read : How To Increase Your Mobile Commerce App Downloads
Conclusion
More than half of the web traffic is on the go and if you want your business to gain a new height… you have to switch to a mobile.
The equation is simple. You give customers what they expect and they in-return, will vouch for your site or app and boost up your sale.
It's a win-win situation for both retailers and consumers.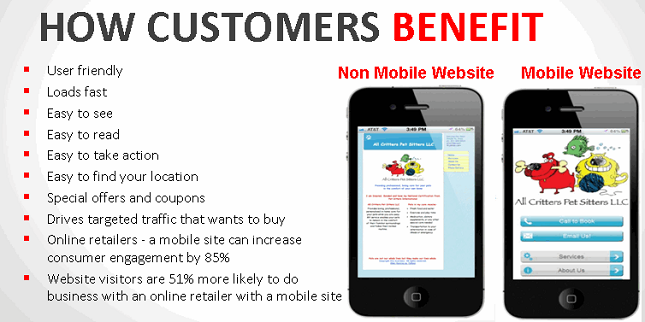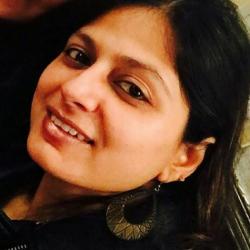 Author: Divya Dube
Divya Dube is an e-commerce subject writer at
Mofluid
. She loves to research and is an avid reader of technology, psychology and fiction. She is also a gadget freak, a traveller, loves chocolates & music and has an immense passion for writing.