Although online marketing is both exciting and profitable, it can be quite difficult, especially if your business attracts a large volume of customers.
To keep track of your revenue and ensure that customers purchase their preferred products without difficulty, you need to automate the entire process by using an automated platform.
This is where ThriveCart and SendOwl come in. These are two similar yet different eCommerce software systems for selling products and services on the web.
In this detailed post, we will put ThriveCart against SendOwl to compare their features and how they work. That way, you can decide which is best to use.
What Is ThriveCart?
ThriveCart was founded in late 2015 by Josh Barlett. It was launched as an online shopping cart software to assist eCommerce retailers in their businesses.
With ThriveCart, you can collect payments for goods and services from your customers without hitches.
No matter your niche or platform that you use – website, blog, social media, email – you can use ThriveCart to streamline payments.
However, there's more to ThriveCart than just receiving payments.
ThriveCart has several features and tools for maximizing revenue such as affiliates, upsells, and high converting cart page templates.
Related: ThriveCart Review
Our Pick

We earn a commission if you click this link and make a purchase at no additional cost to you.
What Is SendOwl?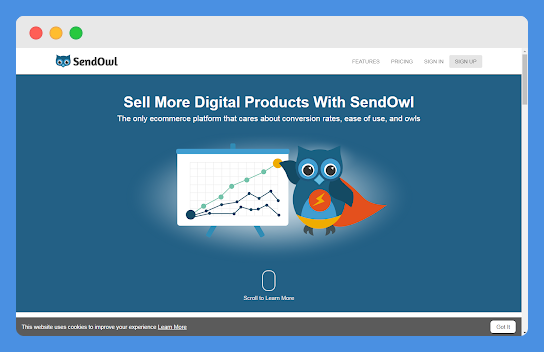 SendOwl was created in 2010 by George Palmer, an online entrepreneur.
It is a platform that online merchants can rely on to sell their products.
As an easy-to-use platform, all you need to do is upload products and choose or customize your buying page design.
Several internet marketers, entrepreneurs, large, and small scale online sellers rely on SendOwl to streamline their customer-buying process.
Additionally, SendOwl features useful tools that enable you to make the most profit out of your business as well. So far it has been used to sell products worth over $127 million.
Setup Process
ThriveCart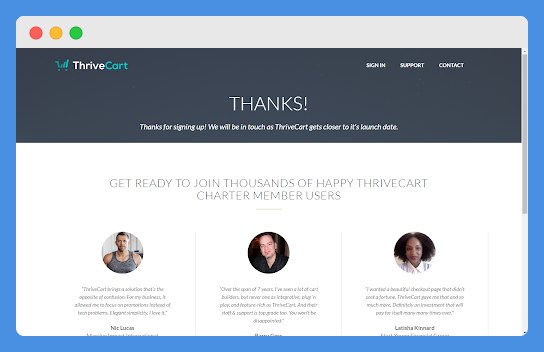 As a new ThriveCart user, there are few things you need to do to get your account up and running.
The first is connecting a payment processor for receiving payments.
There are several available, so you should opt for the most convenient.
Afterward, you can proceed to add products and build your checkout pages.
You can add autoresponders and membership sites if available.
Also, ThriveCart allows you to test your checkouts from a customer perspective before making them live.
SendOwl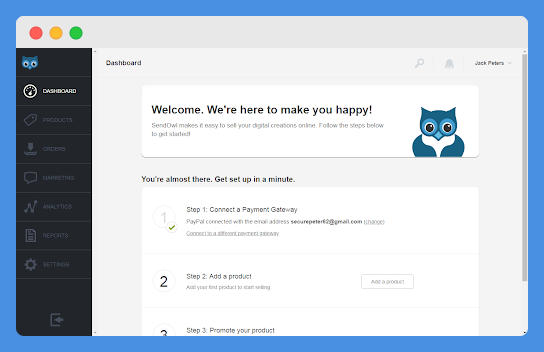 Signing up for SendOwl takes just a matter of minutes from filling the registration form and activating your account via email.
You'll be directed to your dashboard after that.
There are three steps to complete the setup process. Step one involves connecting a payment gateway.
By default, the software connects to the PayPal of the registered email.
After sorting out the payment processor connection, the next step is to add a product; you can add a product, service, or bundle. Finally, promote your product and start selling.
Verdict
The setup processes on both ThriveCart and SendOwl have one thing in common; they are easy.
Also Read: ThriveCart vs WooCommerce
Ease Of Use
ThriveCart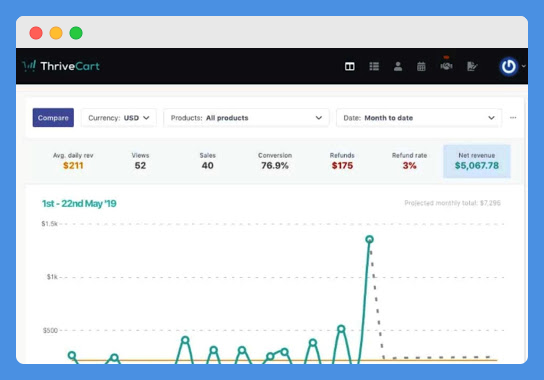 ThriveCart is user friendly as the default dashboard serves as a business insights page.
As you log into your account, you are provided with a visual overview of all your activities.
You can sort through all the insights you want without switching to any other page.
At the top-right of the dashboard, the navigating options are represented with icons for quick identification.
From the settings drop-down power icon, you can access your profile, users, change your settings, contact support, or sign out.
SendOwl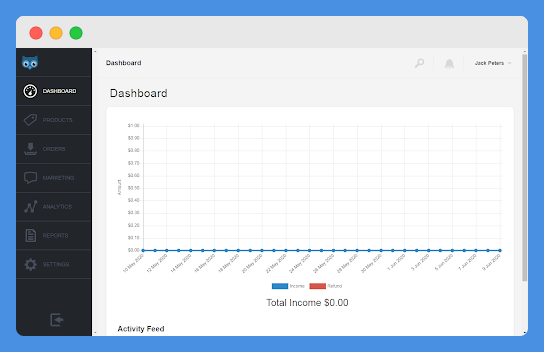 From your SendOwl dashboard, a rundown of your daily sales and total income over time is provided.
You can check up how much you've made each day by just viewing your dashboard.
A left-aligned menu bar is featured on the ThriveCart dashboard. You can quickly identify the menu options with the texts and icons they feature.
When you add a product on SendOwl, an instant buying link is generated.
Also, links to share to social media and HTML code that you can add to website pages are generated.
Verdict
Once again, there is no difficulty involved with using ThriveCart or SendOwl.
Product Creation Process
ThriveCart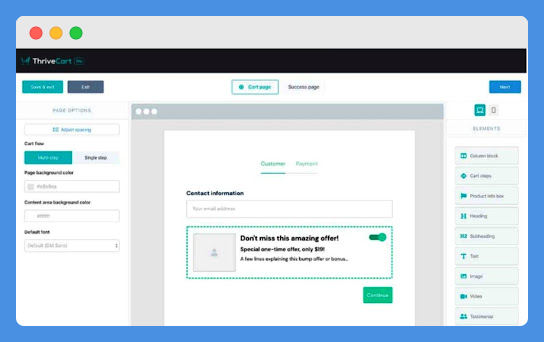 To create products on ThriveCart, you need to make use of the Legacy cart editor.
This editor allows you to create product pages if you do not want a pre-existing template.
It has two sections – one for creating the cart page and the other for creating the success page after payment.
There are several elements featured at the right-hand tab which you can drag and drop onto the pages.
Also, you can switch the view to preview the page on desktop and mobile platforms.
Our Pick

We earn a commission if you click this link and make a purchase at no additional cost to you.
SendOwl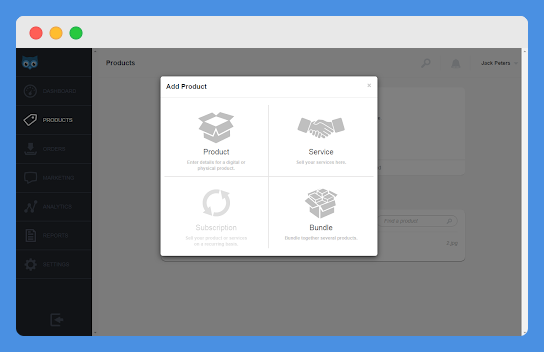 Creating products on SendOwl is quite easy. From the products page, you can select Add a Product option and choose your product type.
Next, you'll have to enter the details of your product, such as name, image, and price.
Then you can create your product.
If there are product descriptions to add, you can do so from the Sales Details Page section.
A default cart page template will be used, and you can change this from the settings options and then edit the checkout options.
Verdict
Unlike SendOwl, ThriveCart allows you to create products and design the checkout page with the Legacy editor on the same page.
Explore: ThriveCart vs Shopify
Sales Funnel Process
ThriveCart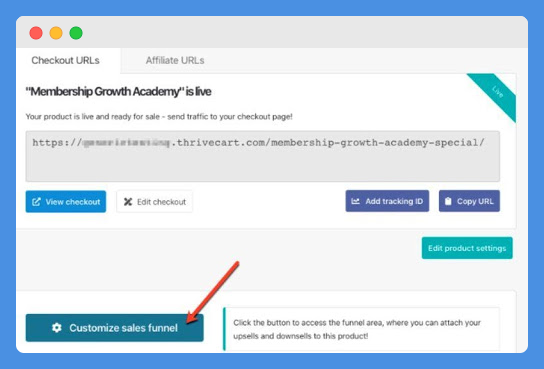 You can immediately create sales funnels after adding your products to ThriveCart.
This can be achieved in two ways. The first is via the product settings.
A Customize Sales Funnel button is featured from which you can access the sales funnel area.
The other option is via your product lists. Among the options each product has is a Create Funnel button.
From the sales funnel area, you can add upsells and downsells for each product.
However, the number of upsells and downsells varies based on the subscription plan.
SendOwl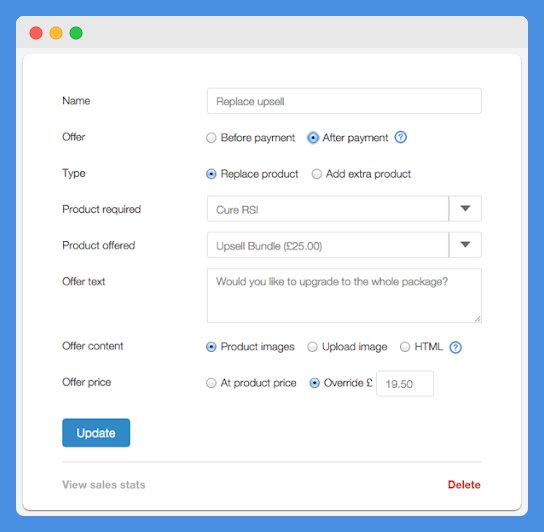 You can create a sales funnel with SendOwl via different options. These include upsells, quick sells, and 'buy now' buttons.
From the marketing section, you can access the upsells page.
Then you can add several upsell products and choose when you want them to come up, before or after payment.
Nonetheless, one-click upsells are a lot easier.
With quick sells, you can direct your customers straight to product checkout pages with URLs.
Conversely, the Buy Now buttons function similarly except that the product checkout page is opened as a pop-up.
Verdict
Converting visitors to customers via sales funnels is quite possible with both ThriveCart and SendOwl. However, SendOwl wins as it has more funneling options.
Funnel Editor
ThriveCart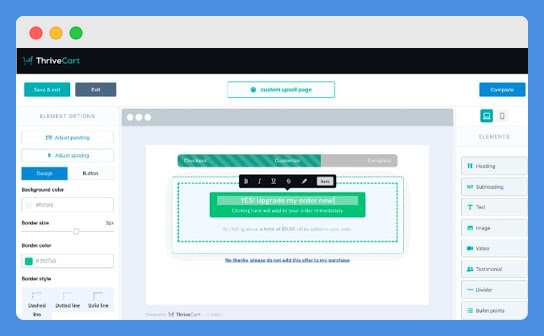 The funnel editor featured on ThriveCart is the same Legacy editor which is used in editing products.
As a drag-and-drop editor, the Legacy editor is a WYSIWYG editor.
As you edit the upsell pages, you get a preview on both desktop and mobile devices.
Elements like Heading, Subheadings, Text, Video, Testimonial, etc., are featured on the elements tab.
Once done, you can click on Complete to publish the upsell funnel. You can also save and exit to complete later.
SendOwl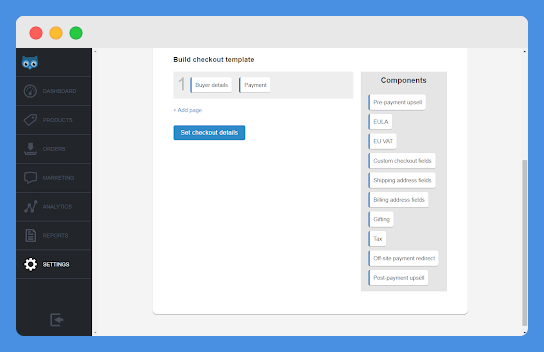 SendOwl's funnel editor is a simple one but not a WYSIWYG editor.
You can create funnels by using options and not by actual design.
Options available include funnel name, type, offer, description, image, price, etc.
All you have to do is provide the necessary details, and the funnel is created.
The funnel page will feature the same template selected in your settings.
There is an option for creating a new funnel checkout template, but the featured builder options are fundamental.
Verdict
A WYSIWYG editor will help you create a better and stylish funnel and only ThriveCart features such.
Also Read: ThriveCart vs Samcart
Page Templates
ThriveCart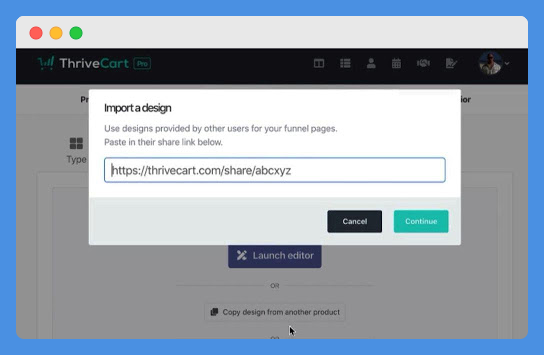 With ThriveCart, you can create checkout and funnel page templates with the legacy editor, but you can import other page templates.
These are not actual templates featured on the software but designs created by other ThriveCart users.
Users can choose to share their template designs by selecting the Share my design option from the products page.
To import these page templates, all you need is the share URL.
From the Checkout page, navigate to design and select Import another design.
Enter the share URL in the provided field and then import it.
Our Pick

We earn a commission if you click this link and make a purchase at no additional cost to you.
SendOwl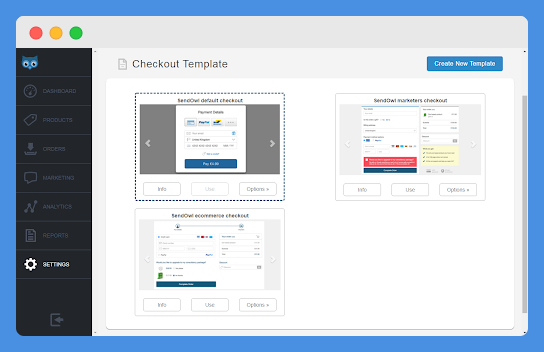 There are just three prebuilt checkout templates on SendOwl.
This includes the default checkout template, marketers checkout templates, and eCommerce checkout templates.
The templates can be accessed from the dashboard settings via the checkout section. There are options to preview, configure, and duplicate the templates.
You can also create your templates from scratch, add new checkout options, and unique custom checkout fields.
Verdict
SendOwl features just three prebuilt templates, unlike ThriveCart that allows you to import an unlimited number of templates – provided other users are willing to share.
Checkout Cart Options
ThriveCart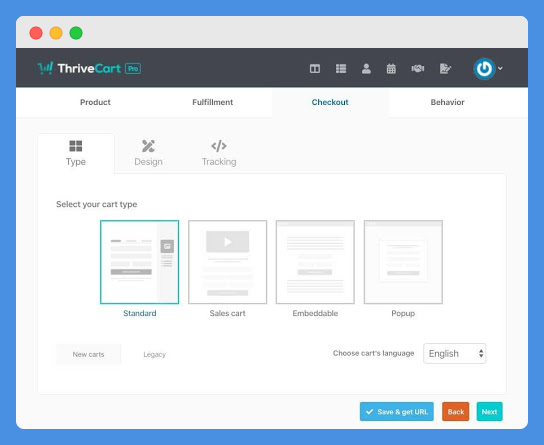 There are four checkout cart types on ThriveCart – standard, sales cart, embeddable, and popup.
This implies that you can create different types of checkout carts.
The standard and sales cart feature regular options.
The embeddable cart option allows you to place a buying cart on any page while the popup option will enable you to display popup carts.
You can also create a two-step checkout cart on ThriveCart; all checkout cart options support single and multi-step.
Also, the checkout cart supports up to 10 different languages.
SendOwl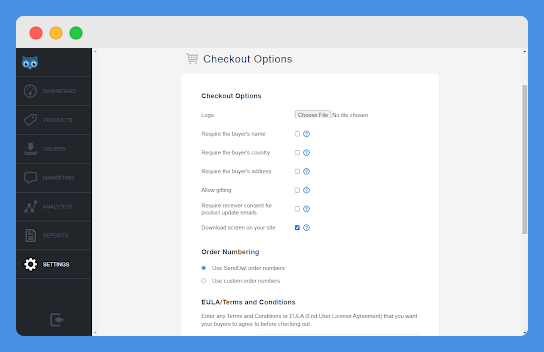 The checkout cart options on SendOwl are the three-page templates discussed earlier.
However, there are several customization options.
You can indicate the information that you want your customers to provide.
Also, you have the option to provide an End User License Agreement if there's any for seeking your customers' consent.
As mentioned earlier, you can add custom checkout fields to appear in your carts.
This can be used to add unique functions to specific products.
Verdict
ThriveCart wins as it features more checkout options although the End User License Agreement support in SendOwl is a noteworthy feature.
Explore: ThriveCart vs ClickFunnels
Autoresponder
ThriveCart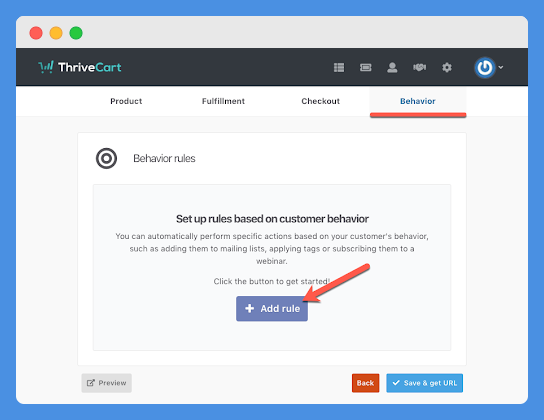 You can use an autoresponder on ThriveCart via two options: HTML forms and integrations.
You can access the HTML forms from the Behaviour tab under the product settings.
All you need to do is to set a rule and choose the actions that should trigger the autoresponder; moreover, several trigger options are available.
Next, you can use Custom URL and then enter your HTML code in the specified field and save.
For autoresponder via integrations, you need to connect with any of the featured autoresponder platforms available.
SendOwl
There is no native autoresponder featured on the SendOwl platform.
You can only access an autoresponder via third-party integrated platforms that offer such.
Nevertheless, SendOwl does integrate with a handful of autoresponder platforms.
Verdict
Without third-party integrations, SendOwl will be left without an autoresponder. Such cannot be said for its competitor, so ThriveCart wins.
A/B Testing
ThriveCart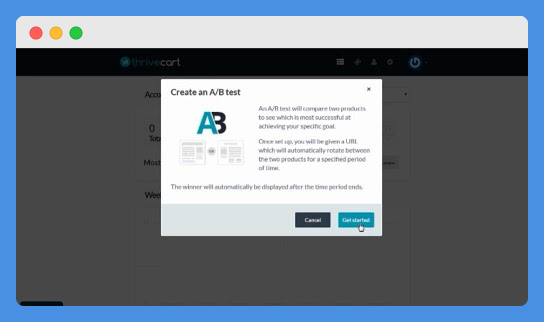 It is quite easy and fast to perform a split test with ThriveCart.
This option can be accessed via Products from the main navigation area right from the dashboard.
Navigate to the A/B test tab and choose the products you want to split test.
You have the option to set testing metrics for at least two different product carts.
If you want to see how one performs, you only need to duplicate it and change a few details and options.
After testing, ThriveCart displays the best performing one that has a better chance of converting.
Our Pick

We earn a commission if you click this link and make a purchase at no additional cost to you.
SendOwl
An A/B testing tool or feature is absent on the SendOwl platform.
Performing split tests won't be possible with SendOwl unless via integrations as in the case of an autoresponder previously discussed.
Verdict
Once again, SendOwl comes up short as it has no native A/B testing feature except via third-party integrations.
Security
ThriveCart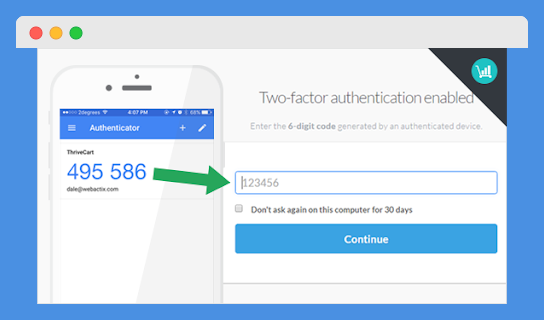 ThriveCart features a technology that only generates secure URLs with valid SSL certificates for your checkout pages.
With such a secure connection, all information is private and data leak is prevented.
The platform also works following the Strong Customer Authentication (SCA) by the EU Revised Directive on Payment Services (PSD2).
This further ensures that all entered payment details by customers are secure.
In addition, there is a two-factor authentication protocol featured to add an extra security layer on your ThriveCart account.
SendOwl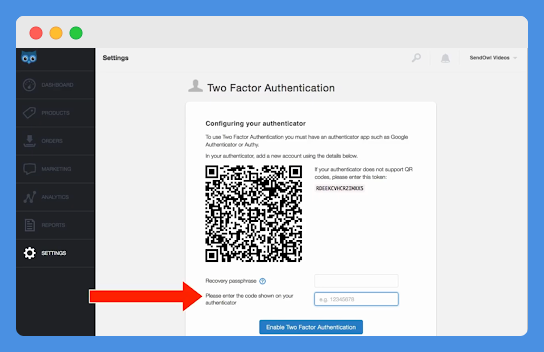 SendOwl is an eCommerce platform that highly prioritizes security.
One way is by ensuring that all connections and transactions between retailers and customers are made via HTTPs.
It doesn't matter if your website has a valid SSL or not.
Another is a built-in PDF stamping tool. With PDF stamping, you can sell digital products like eBooks and keep them void of piracy.
From the SendOwl account settings, you can set up a two-factor authentication login security layer.
All you need is to connect with 2FA applications like Authy or Google Authenticator.
Verdict
Both platforms perform reasonably well for security with secure checkout pages and two-factor authentication support.
Interesting Post: Samcart vs Gumroad
Analytics & Reports
ThriveCart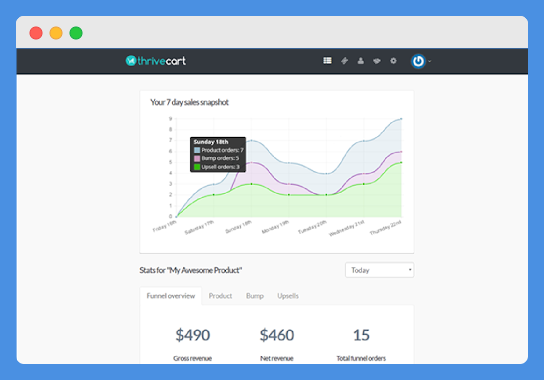 All the analytics you need are featured on the ThriveCart dashboard.
This includes average sales, total sales, conversion rate, net income, etc.
At the top of the dashboard are several options you can use to get deeper insights.
You can select a particular product to see its stat, change currency, and time range.
From the product page, you can also view individual stats for each product.
SendOwl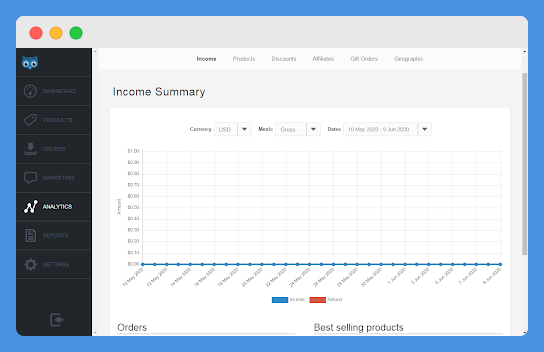 Featured at the left-aligned menu tab on the SendOwl dashboard is the analytics section.
This analytics section features an income summary graph like the home dashboard.
It further provides insights on your all orders, gross income, profit, and your best selling products.
There are other sections as well – Products, Discounts, Affiliates, Gift Orders, Geographic.
You get reports from each of these sections containing insights according to their description.
From the left-aligned menu tab is the reports section.
Here, you can generate reports for different categories and from different dates. Likewise, the generated report is sent via email.
Verdict
ThriveCart and SendOwl deliver insightful analytics and reports, but with a specified Analytics section and report export, SendOwl wins.
Third-Party Integrations
ThriveCart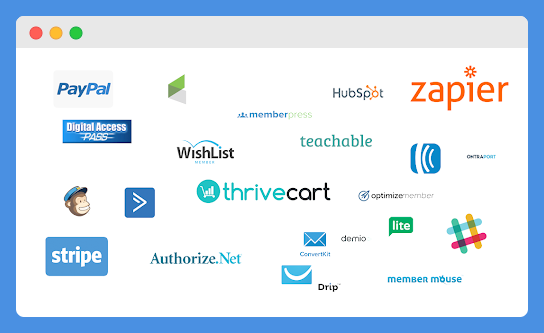 There are six main third-party integration categories featured on ThriveCart.
These are payment processors, notification platforms, fulfillment services, membership platforms, webinar platforms, and autoresponders.
Some of its major integrations include PayPal, Apple Pay, Google Pay, Slack, Memberpress, Demio, AWeber, and Drip. Others include MailChimp, ActiveCampaign, Convertkit, HubSpot, Stripe, and GetResponse.
Notably, the platform integrates with Zapier, which is a host of integrations on its own. Plus, no API tool is available.
Our Pick

We earn a commission if you click this link and make a purchase at no additional cost to you.
SendOwl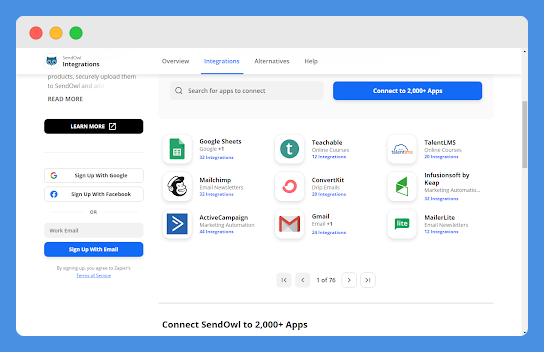 SendOwl seamlessly integrates with several third-party tools and platforms to facilitate robust functionalities.
For instance, SendOwl integrates with payment platforms like PayPal, Stripe, ApplePay, and BitPay.
Other third-party integrations include S2Member Pro, ActiveCampaign, ConvertKit, MemberMouse, and WishList Member.
Also, SendOwl integrates with Zapier and features the SendOwl API tool for integrations with custom solutions.
Verdict
Both platforms are on equal ground with integrations, notably, they both integrate with Zapier.
However, the API tool gives SendOwl the winning edge.
Explore: Samcart vs PayPal
Customer Support & Resources
ThriveCart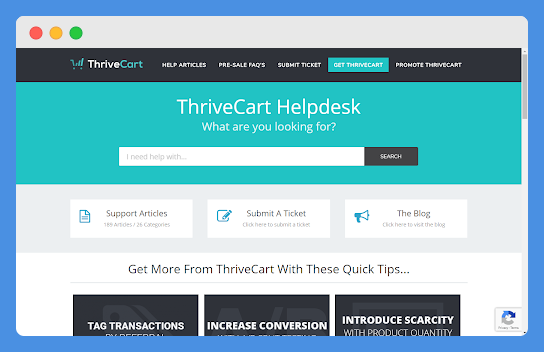 Customer support is offered via the ThriveCart Helpdesk.
From the helpdesk, you can access close to 200 support articles from more than 25 different categories.
You can also submit a support ticket which will be responded to via email.
An email address is provided for direct emailing as well.
Resources available include an FAQ page and a blog.
There's a Facebook group for users to interact with as well.
SendOwl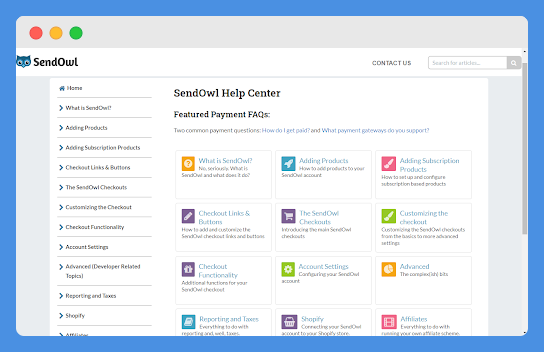 The primary means of getting support on SendOwl is via email. You can select your query category, enter the details, and then send it.
The platform has a help center, FAQ Page, blog, and several other resources.
You can also join the SendOwl online community on Twitter and Facebook.
Verdict
Both platforms fall short in customer support with just an email provision.
Pricing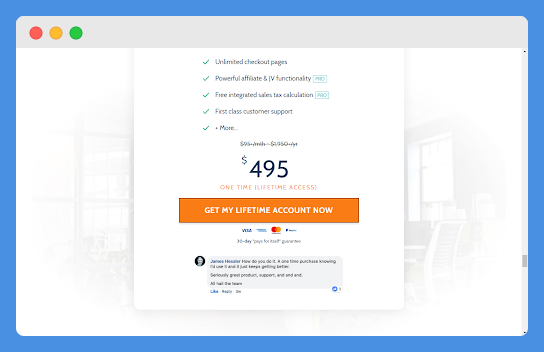 Currently, ThriveCart does not feature any subscription plans. You can pay a one-time fee of $495 to access the software.
Coming from the developers, you should bear in mind that this current lifetime access option is temporary.
There will be subscription plans coming soon.
Our Pick

We earn a commission if you click this link and make a purchase at no additional cost to you.
SendOwl has various pricing plans divided into three categories: Standard, Self-hosting, and Subscription.
Standard Pricing Plans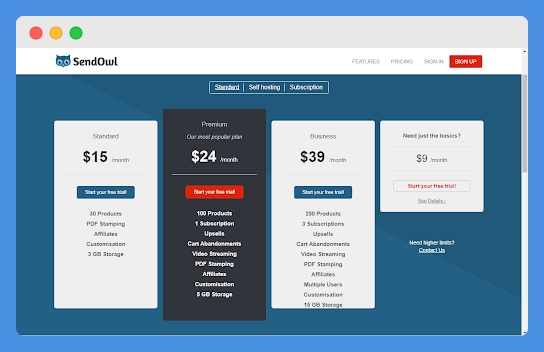 Basic Plan – $9 per month
Standard Plan – $15 per month
Premium Plan – $24 per month
Business Plan – $39 per month
Self Hosting Pricing Plans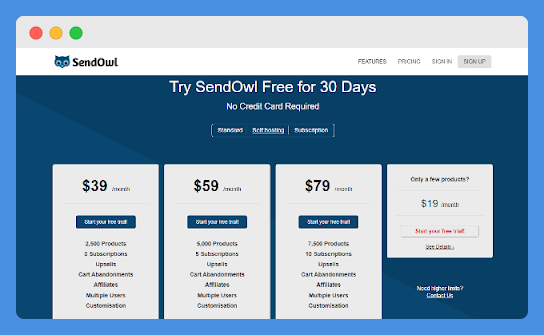 Few Products – $19 per month
2,500 Products – $39 per month
5,000 Products – $59 per month
7,500 Products – $79 per month
Subscription Pricing Plans
Few Products – $24 per month
125 Products – $49 per month
250 Products – $74 per month
500 Products – $99 per month
Note: The pricing category to go for depends on your needs. Also, these subscription plans differ from time to time so they could change.
Similarities & Differences
Similarities
Both platforms are easy to set up
Both platforms are easy to use
Sales funneling and upsells
Both support third-party integrations
Both platforms are secure with two-factor authentication
Email support and help center/desk
Differences
ThriveCart features a WYSIWYG editor while SendOwl features none.
ThriveCart offers a one-time payment at the moment while SendOwl collects subscriptions.
ThriveCart imports template designs by other users while SendOwl features inbuilt templates.
ThriveCart has no API, but SendOwl does.
SendOwl supports the End User License Agreement in the checkout cart options.
ThriveCart has no support for crypto while SendOwl integrates with BitPay.
ThriveCart supports HTML autoresponder and via integrations while SendOwl supports just integrations.
ThriveCart features an A/B testing tool, but SendOwl does not.
Pros & Cons
ThriveCart
Pros
Easy to set up and use
Legacy editor
Autoresponder
A/B testing
2FA
Third-party integrations
Cons
Prelaunch phase
High one-time purchase cost
No API tool
No phone support
SendOwl
Pros
Easy to set up and use
Supports EULA
Third-party integrations
API tool
2FA
Support for receiving Cryptocurrency payment
PDF stamping
Cons
No autoresponder
No A/B split test
No phone support
Check Out: Best Samcart Alternatives
ThriveCart vs SendOwl – Which One To Use?
As mentioned earlier, ThriveCart and SendOwl are similar yet different platforms.
You would agree with this from the comparison as they both share so much in common.
Despite the close call, ThriveCart gets the upper hand above SendOwl in terms of overall features.
However, for some reason, ThriveCart is in its pre-launch phase.
This means the platform is currently not open for registration, so if you need eCommerce software to streamline purchases, SendOwl is the perfect option.
SendOwl is easy-to-use and has all the features that you need including report analytics, third-party integrations, page templates, and more.
Not to mention, SendOwl has flexible pricing plans which can easily fit in your spending budget.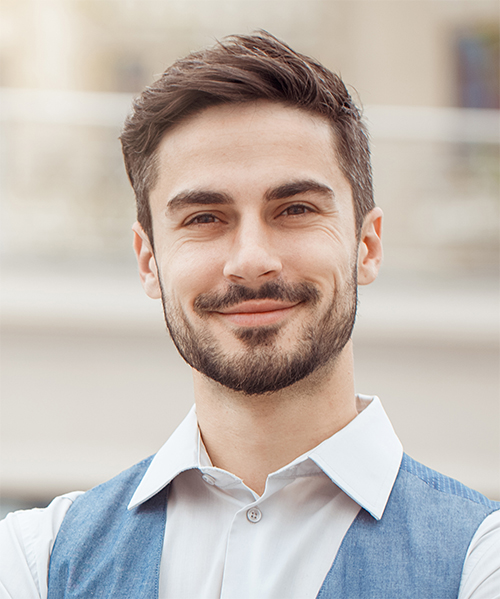 Author: Scott Macarthur
Scott L. Macarthur is a marketing consultant and an online author. He is mostly engaged in providing his expertise to startups and SMBs. He is also an author on TheNextWeb.