Ecommerce has been burgeoning like no other commercial landscape. This unprecedented and one-of-its-kind growth has a lot to do with the ability, agility, and adaptability of the software programs that are bearing the extraordinary momentum of the online marketplace.
Truth to be told, any online venture can't find its feet in the game if it's relying on lackluster software performance.
Let's take the example of shopping cart software applications. They are among the necessary tools for any an ecommerce website since they take care of the checkout process.
The significance of shopping cart software can be noted by the fact that some of the best shopping cart software and checkout pages on the block are called 'high converting' because they alone are driving up the sales.
In this review blog, we are going to discuss a shopping cart software that was launched only three years ago and still working through its pilot program.
We are talking about ThriveCart here that has become a go-to option for a lot of online marketers who sell digital items and don't want to deal with the backend coding part of their business.
ThriveCart is giving a tough time to established shopping cart applications just through its pilot program.
This indicates that something about it is attractive to online marketers. However, this checkout page also has its downsides like any other software applications and we will cover them too.
So, let's do a detailed ThriveCart review discussing its features, pricing, support, integration and more.
ThriveCart Payment System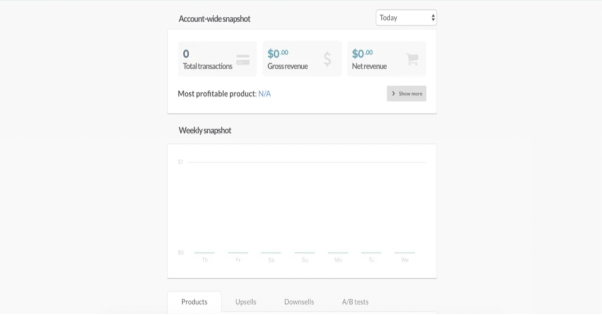 At the end of the day, the first and foremost task of any shopping cart software has to handle the payment of the website or app it has been integrated with. So, let's just start with dissecting this essential feature in ThriveCart.
A ThriveCart checkout page integrates five payment processors: PayPal, Apple Pay, Stripe, Google Pay and Authorize.net.
This variety is standard for any checkout page. With three of the most used payment processor in the mix, a marketer can't complain about the lack of payment methods with ThriveCart.
Nevertheless, there is still room for improvement in this department.
The developers of shopping cart software these days boast about offering cryptocurrency payment in their products.
ThriveCart is not working with any cryptocurrency now, although Stripe accepts payments through Bitcoin. Chief developer of ThriveCart has hinted that they are going to resolve this limitation any time soon.
With enough payment processors already and the integration of Braintree and direct bank transactions in the pipeline, it is safe to assume that ThriveCart will become more flexible with its payments in next upgrades.
If payment methods of ThriveCart are just passable, then payment plan layout is the place where ThriveCart truly outshines many of its competitors.
ThriveCart's payment plan design doesn't look like if it belongs to a pilot program. Some of the salient features of the payment model are:
Option to choose between 17 fiat currencies
Single price and multiple pricing options along with the choice of different payment plans, subscriptions, and one-time payments
Auto-billing, paid trials, bump offers, one-click sales, and free trial periods can also be offered through ThriveCart checkout page
The most impressive feature of payment model of ThriveCart is that like any established shopping cart software application it provides the option of one-click upsells.
If used smartly, marketers can truly drive their sales up with this feature alone. The easy-breezy user interface also adds to the effect.
We can say that the extensive payment model of ThriveCart is definitely one of its winning features.
Our Pick

We earn a commission if you click this link and make a purchase at no additional cost to you.
Where the Claim of High Converting Cart Page Stands?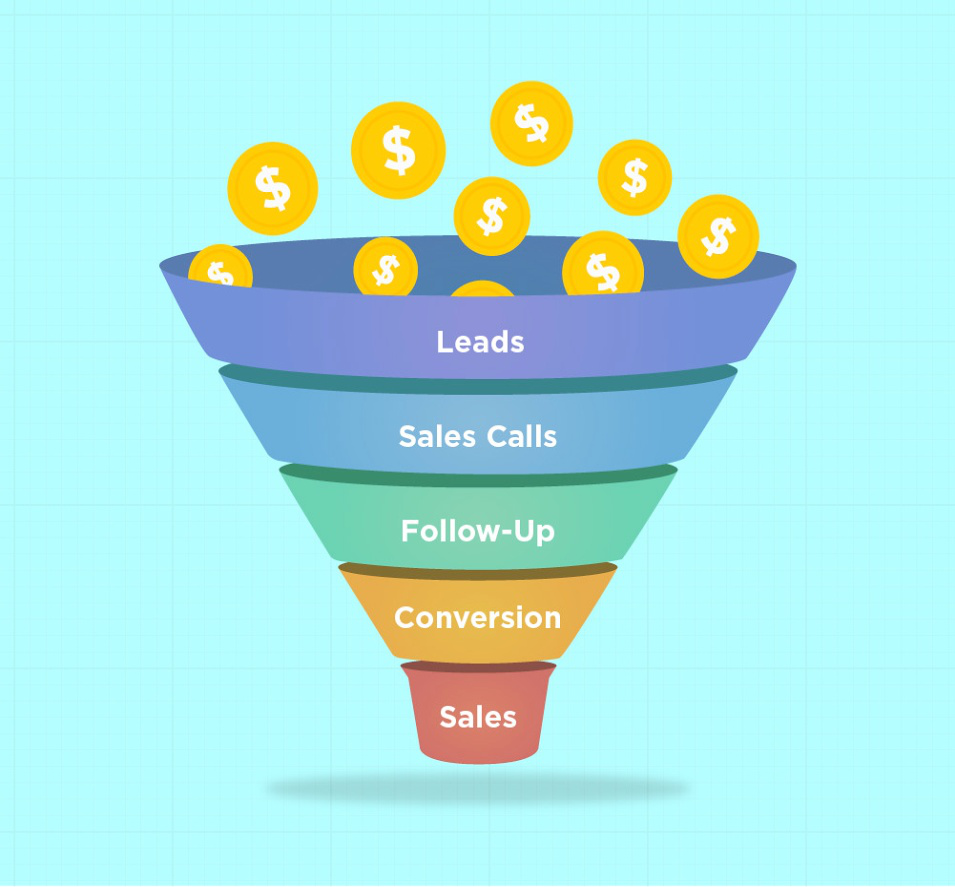 As mentioned earlier, being a high conversion is the selling point of any shopping cart software.
ThriveCart also claims to be a 'high-converting cart page'.  So, how true is that claim?
Conversion happens when customers finally click on the buy button.
There is no doubt that you have to lay out a well-thought-out sales funnel to bring leads to the point where they are just one click away from conversion.
Nevertheless, if that click doesn't happen then no point is left of all the earlier work that has done on a prospect.
Apart from the offer, the discounts, and quality of the product, the conversions are also heavily dependent on the layout of the checkout page.
In this department, ThriveCart is still kind of lagging behind. It only offers four templates for four different checkout types.
You get one-step, two-step, popup, and embedded checkout page templates. Also, customization is really limited.  You can only change some features of the page without playing around its overall appearance.
In ThirveCart's defense, a limited number of modification options is good because over customization can complicate the checkout process and backfire.
It's true to some extent, but still, the options of page layouts don't match with the payment methods and plans of the software.
One can give leeway to ThriveCart because it is still in the development phase. Moreover, the developer has announced that they are going to introduce new templates really soon.
Related : How To Optimize Your Product Pages To Boost Conversions
While the popup cart of ThriveCart ensures smooth checkout process where customers can complete the purchase on the sales page without further redirections, the layout of the bump box is nothing short of a spam message replica.
The A/B testing of products against each other gives some credence to ThriveCart's claim to be a high converting cart page.
Also, the feature of A/B testing is not there just for the sake of it.
Whether you want to compare products of the same category with slight variations or want to see how two entirely dissimilar products are excelling, you can utilize the A/B testing.
At face value, the limited customization and number of templates suggest that ThriveCart might struggle with conversions.
However, the response from within the community suggests that the simple layout and payment system has definitely made it a high converting cart page.
Our Pick

We earn a commission if you click this link and make a purchase at no additional cost to you.
ThriveCart Features
Besides converting leads into customers, a good shopping cart software also has the features that drive the sales up.
First, marketers want to acquire customers and then want them to spend the maximum amount of money in a single 'visit'.
You visit a website with a mind to spend, say, $10 but end up checking out with the items worth $15. That's just how any online market thrives.
Checkout pages play an integral role in driving up sales where you have to persuade customers to spend more than their initial plan.
ThriveCart developers know about this requirement in shopping cart software. Therefore, they have introduced a lot of features that can be well utilized to drive up sales.
Let's have a look at some of those features that are definite sales boosters.
ThriveCart Coupon
You can set out the coupon offers on the checkout template with multiple options. Within the same interface, you can set the expiry duration of it.
You can also set the number of valid uses for a coupon. Thrivecart discount coupons can also be modified either with a certain percentage or the fixed amount.
ThriveCart Bump Offer
Barring its underwhelming design, bump offer of ThriveCart is definitely a sales-boosting feature.
It's important to mention here that the majority of shopping cart software programs doesn't give the option of bump offer at the checkout.
Moreover, bump offers are part of the initial order total. So, coupons, a wide assortment of payment plans and affiliate attribution are some given benefits with the bump offer.
ThriveCart Upsell Offer
It's another crucial sale boosting feature. Unlike bump offer, the upsell window appears after the initial purchase.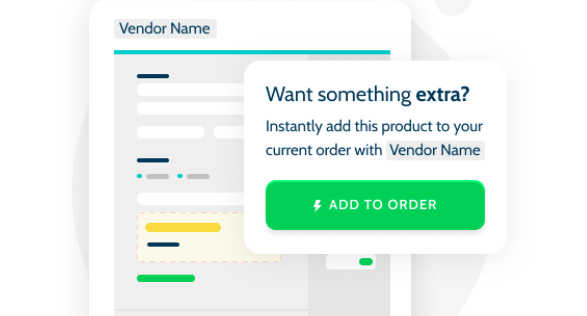 Nevertheless, upsell template can also be powered through different features. You can offer subscriptions, one-time fee items, and trials in your upsell offer.
Again, the layout of the upsell window is not impressive, even though you have the options to change the color of its borders.
ThriveCart Affiliate Management
ThriveCart offers an entire affiliate management suite. Its features are no lesser than any standard standalone affiliate management software.
If you are wondering how this feature is connected with boosting sales, then you should ask those businesses that can't set out a seamless payment and commission system for affiliates.
Sales definitely get a hit when you can't pay affiliates the way they expect. ThriveCart offers comprehensive payout options for affiliates.
You can automate the payouts and schedule them at different intervals. The suite also gives you a heads-up regarding the due and overdue commissions.
You can change the tier system of the affiliates to put up a better a reward system—all for driving up the sales!
ThriveCart Integration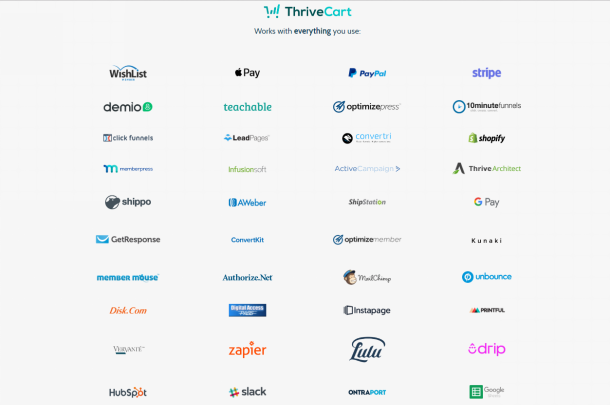 A shopping cart software doesn't work in isolation. It has to be integrated with a list of other web apps and plug-ins to create a full online shopping experience.
ThriveCart boasts about its depth of integration given that it has been around for only more than two years.
ThriveCart can be integrated with a number of email marketing platforms. Similarly, membership integration is also good enough.
However, that's the only two fields where ThriveCart integration can be applauded. Apart from these, there is no notable integration that we can talk about (we are not talking about the integration of payment processors here).
ThriveCart makes up for this shortcoming by getting the support of Zapier. With Zapier, users can work with more than 1,000 web apps to create a well-integrated online front.
One can also make the point that ThriveCart is intentionally keeping its local integration to the point where it is more than enough for its existing consumer base.
Overall, ThriveCart's integration is good enough to run any small to medium size online store.
Be it ThriveCart MemberPress, AWeber, Shopify or Paypal, it easily integrates with most apps and services.
The full list of integration apps and plug-ins is given below:
Membership
Teachable
OptimizeMember
WishList Member
Memberpress
Email Service Providers
Infusionsoft
AWeber
HubSpot
ActiveCampaign
ConvertKit
Drip
MailerLite
GetResponse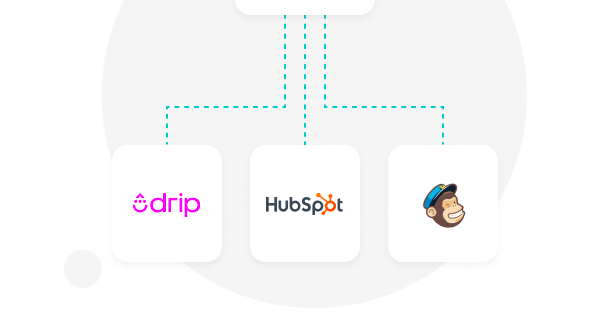 Fulfillment Services
Webinar Platforms
Payment Processors
PayPal
net
Apple Pay
Google Pay
Stripe
ThriveCart Support
This might be the only department where ThriveCart has needed to make a lot of improvement. Today, any software product works in a really dynamic environment.
Clients need constant guidance and supervision to avoid roadblocks and to make the most of the product they are using.
ThriveCart provides a lot of written material to iron out all the potential obstacles and glitches.
This collection also contains pieces that can help you in making the most of this shopping cart software.
However, even all of this can't make up for the lack of live chat support or any other instant mean of correspondence.
There is no way to reach out to the customer support of ThriveCart on an emergency basis. You have to submit a ticket and they will get back to you in 24 hours.
The only active customer support ThriveCart platform is its Facebook group. There you might able to get the answer to the queries in lesser time.
The developers helming this pilot program must be well aware that how a lack of customer support can annoy and putt off the clients and how it is bad for business.
So, we hope that live chat support would be part of the ThriveCart package in the next upgrades.
ThriveCart Uses
We have thoroughly discussed all the features of ThriveCart and all their upsides and downsides that a user can experience.
Now, let's discuss its use from the business standpoint.
Selling Physical Products Through ThriveCart
Honestly speaking, ThriveCart is not tailored to support a shopping mechanism of physical products.
There are so many features that are missing from it, which are essential to place a physical product on checkout pages. For instance, you can't offer a different color and size selection for any product.
Nevertheless, if you know how to adapt carts to your needs, then you can definitely mould ThriveCart for physical products.
The developers' team is also working on the update particularly centered on physical products.
For now, we advise you to not expect the impressive physical product features of WooCommerce and Shopify in ThriveCart.
Our Pick

We earn a commission if you click this link and make a purchase at no additional cost to you.
Selling Digital Products Through ThriveCart
If we look at its payment plans and methods, then it becomes clear that facilitating the sale of digital products is the strong suit of ThriveCart.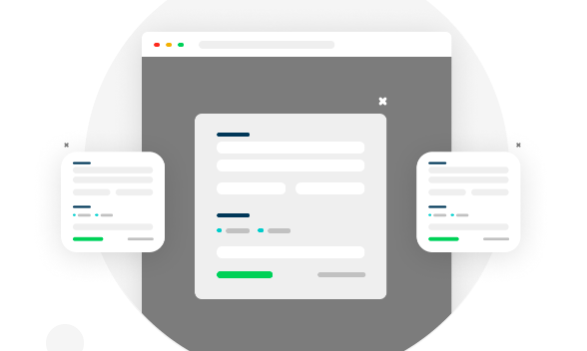 Moreover, the bump offers and upsell features are mostly used to drive up the sales of intangible products. Similarly, affiliate management suites are also used for the promotion of digital products.
The integration system with email and membership apps also points out that you can use ThriveCart for selling eBooks, videos, online lectures, and other digital products.
Related : How To Merge Offline & Online For Retailers
Selling Services Through ThriveCart
As with physical products, ThriveCart doesn't look like a platform that is designed to sell services.
But again, its have enough feature where you can adapt it to make it a checkout page for services.
You just have to categorize the offered services in the product section. Similarly, the recurrent payment method can be used if you have to bill the service at regular intervals.
If you are looking for extensively service-oriented shopping cart software, then ThriveCart might not be your best bet.
ThriveCart Pricing & Lifetime Deal
Our Pick

We earn a commission if you click this link and make a purchase at no additional cost to you.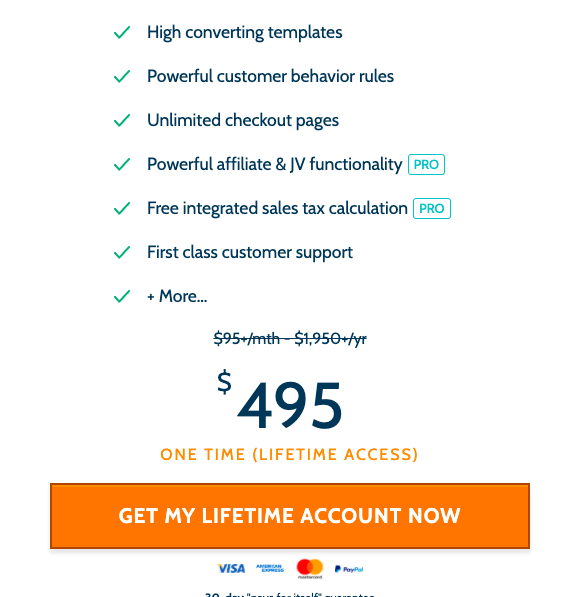 Pricing always matters when we pick up any software for any business purpose. They have their own metrics of ROIs.
Definitely, a good software package offers greater ROI. Throughout the piece, we have mentioned it time and again that ThriveCart is still a pilot program. It's not available in the open market and only available through affiliates.
At the moment, ThriveCart pricing includes an amazing deal. Believe us we haven't used the phrase 'amazing deal' in its most clichéd manner.
As these lines are being written, ThriveCart is available at a one-time payment of $495 with lifetime validity.
If you have used any other shopping cart software, then you would definitely know that this price is a steal.
First of all, no established shopping cart software is available at a one-off cost.
All the most used options available in the market charge you for up to $300 dollars per month to offer their shopping cart and checkout features.
The one simple reason why the founder of ThriveCart is offering its services at such low price is that the project is still in its nascent phase.
Josh Barlett (the founder of ThriveCart) and his team is still working on the improvements, new features and ironing out the existing kinks.
Barlett has announced that ThriveCart will soon become a monthly recurring service. Like any other premium shopping cart software, customers have to monthly pay to avail its service.
This development was on cards for a long time now.
Thrivecart lifetime deal is available at this time which is a wonderful offer. We don't know when this scheme will expire.
If you think that the pros of ThriveCart outweigh its cons in the context of your business, then you should definitely go for this lifetime deal.
If you couldn't understand ThriveCart, you have the one month to return it. They are offering a 30-day full refund. You can't get a lifetime deal in that astounding price and that too with such a flexible refund.
Our Pick

We earn a commission if you click this link and make a purchase at no additional cost to you.
Related : ThriveCart Vs Samcart
Who Should Use ThriveCart?
We have answered this question earlier, but it will be good if we take into account some of the most practical uses of this third-party software product.
If you are hosting more than one ecommerce platforms, then ThriveCart will definitely pay you some good returns.
You can also use it for the subdomain URLs of different checkout interfaces.
The separate reporting system for KPI can also be developed through the email integration system of ThriveCart.
The affiliate program of ThriveCart also allows you to set up different invoices for different businesses.
All things considered, ThriveCart is far from being an ideal shopping cart software.  However, if we factor in its pricing, then we don't think there is any competition to ThriveCart.
We will strongly recommend you to get ThriveCart if your online venture broadly deals in digital items.
Barlett and his team are constantly working on new upgrades, the one-off cost of this checkout page can prove to be a great return on investment in the coming days.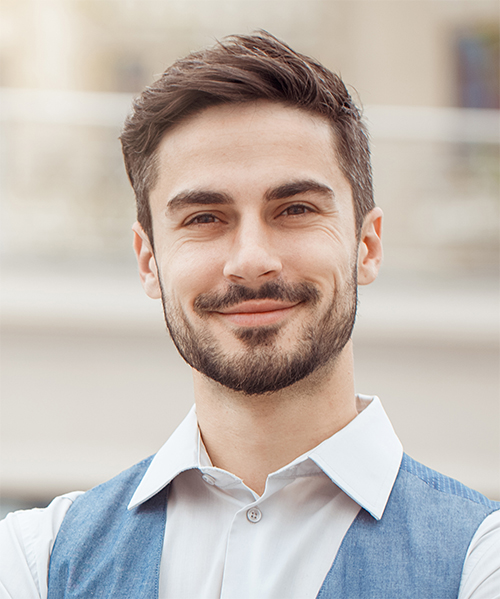 Author: Scott Macarthur
Scott L. Macarthur is a marketing consultant and an online author. He is mostly engaged in providing his expertise to startups and SMBs. He is also an author on TheNextWeb.