A shopping cart is an essential component of any online store or ecommerce website as it not only securely and safely collects payments from your customers, but it also allows them to access what you're selling.
Strangely though, not every online seller understands how to pick a shopping cart or even knows what it has to offer.
Some prefer to embed a payment gateway button such as PayPal and others, oblivious of the revenues they're missing out on.
The challenge lies in having to test and compare several shopping carts what with all the other necessary tasks that have to be done to ensure the site is successful and profitable.
Fortunately, we've done the legwork for you and scoped out two of the best shopping carts available on the market that you can try out to help pick the one that works for your site.
We're going to put ThriveCart – a hosted shopping cart platform – and WooCommerce – a popular free plugin – directly in the firing line and see which of these two shopping cart software is best.
To put things into more perspective, let's take a closer look at what a shopping cart is, how it works, and what it has to offer its users.
Worth Reading : Best Ecommerce Solution – WooCommerce vs BigCommerce vs Shopify
Why You Need a Shopping Cart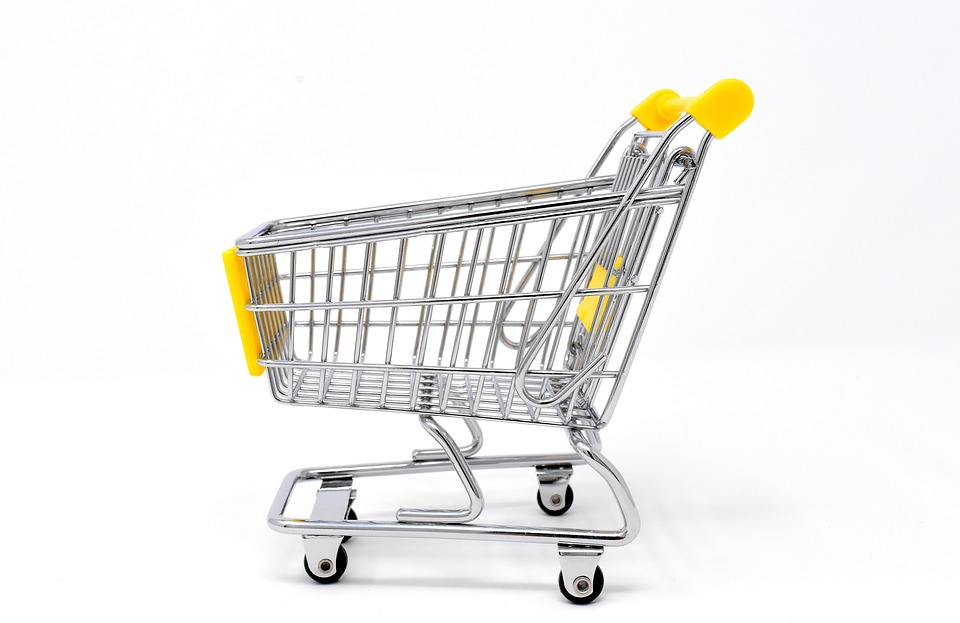 Before starting ThriveCart vs WooCommerce, let's understand why you need a shopping cart.
Shopping cart technology is about more than just charging credit cards. While this is the core function of the service, a good shopping cart offers extras that can help you sell your wares better.
Among the extras a shopping cart should have up its sleeve include:
Accepting and processing payments via different gateways such as PayPal, Apple Pay, cash, cryptocurrency, and more. It should also be flexible to offer different payment models like plans, subscriptions, or one-time payments
Converting prospects by adhering to a proven design or layout, or using a single/multiple checkout system, and allowing for conversion elements like testimonials
Boosting sales so you can create and manage affiliates, coupons, discounts, incentives, and limitations for added urgency or scarcity
Working with your current tech stack like email marketing tools, payment processor or membership plugins, and more
Offering support options such as an active community, helpful documentation, and emergency contact options like live chat or phone
While some items on this list of extras are nice-haves, you shouldn't be swayed by long feature lists, but instead look at what would work for your site overall and decide which software is the best match.
What follows is a review of our two contenders to see how they stack up, and which one ultimately takes the crown.


ThriveCart is a shopping cart software designed to ease the selling of products and services online so that online sellers and marketers alike can increase their revenues.
It has a rich feature set with support for lots of payment platforms, an affiliate management system, and autoresponder integrations, among others, that we'll discuss in this review.
The best part about this software is that you don't have to be tech-savvy or have coding knowledge to use it. It's easy to use and set up for newbies and professionals too.
If you're an online entrepreneur (netpreneur), consultant, or you run a membership site or digital marketing agency, Thrive Cart is made for you.
It also helps anyone selling physical products or items that need shipping, or information product sellers like those selling eBooks, software, online courses, audiobooks, and more.
However, if you sell multiple products on your store, or if ThriveCart's supported payment processing options don't work in your country, then the software isn't for you.
Since its launch in 2015, ThriveCart has amassed a large, die-hard following of fans and a long feature list that rivals some of the top shopping cart software in the industry.
Our Pick

We earn a commission if you click this link and make a purchase at no additional cost to you.
ThriveCart Features
Thrive Cart has an impressive range of features that ensure you get your money's worth.
Take a look.
Worth Reading : Complete ThriveCart Review
ThriveCart Templates

ThriveCart offers a variety of high-converting shopping cart templates that you can apply on your site to boost conversions.
They're customizable, yet simple to use, and within minutes you have a beautiful mobile-responsive cart, complete with checkout pages and other layouts on your website that'll connect with customers.
ThriveCart One-Click Bump Offer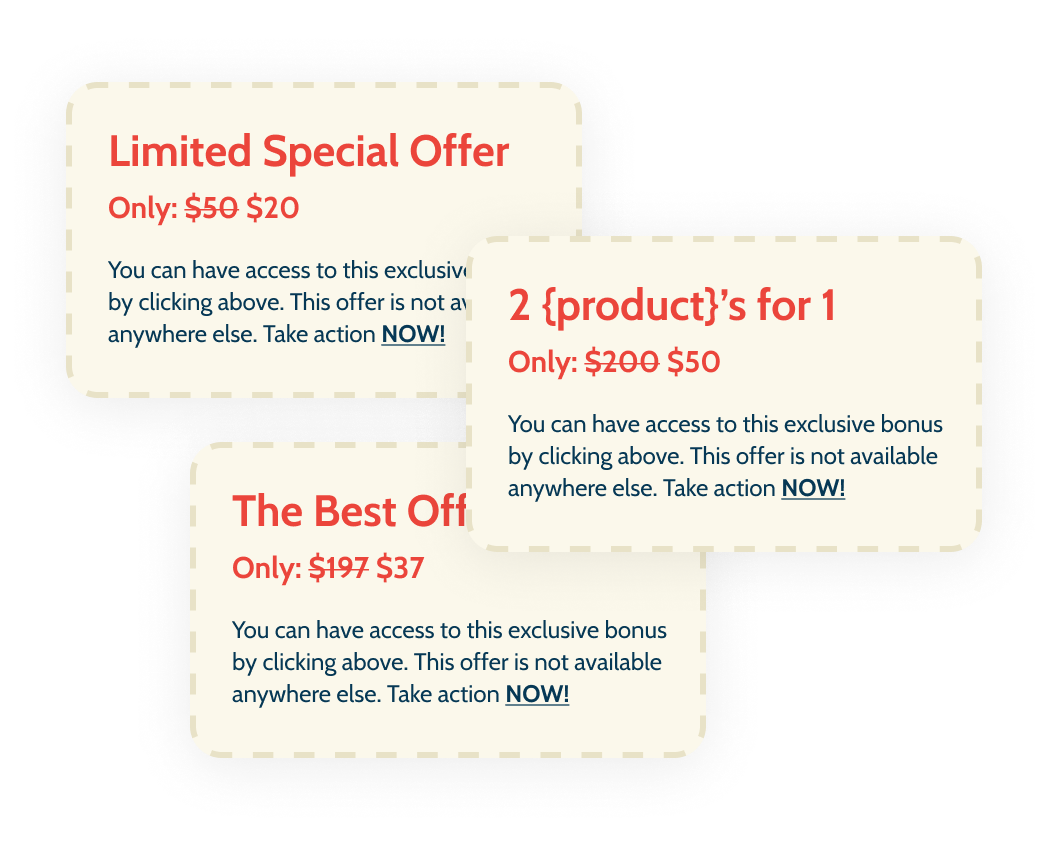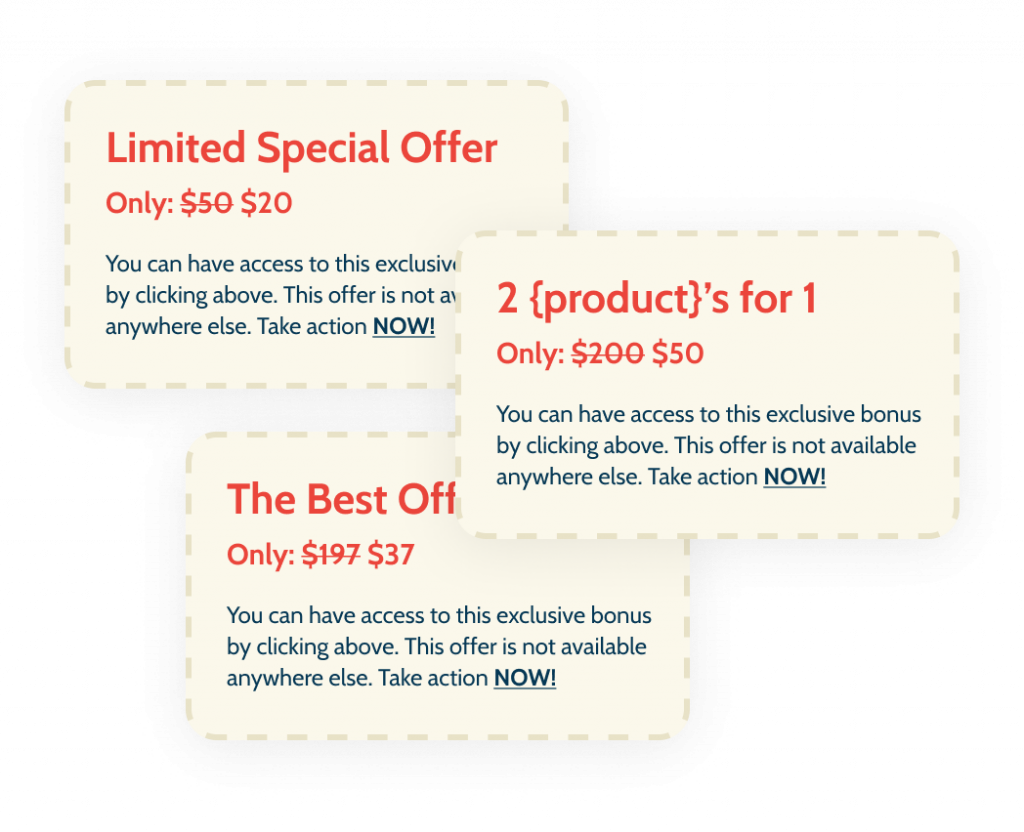 This feature helps you make more sales by introducing powerful offers to your customers while they're on the cart.
It'll grab their attention instantly so they won't resist it, which means there's a higher chance that the customers will add it to their carts because they're at the point of purchase.
Upsells & Downsells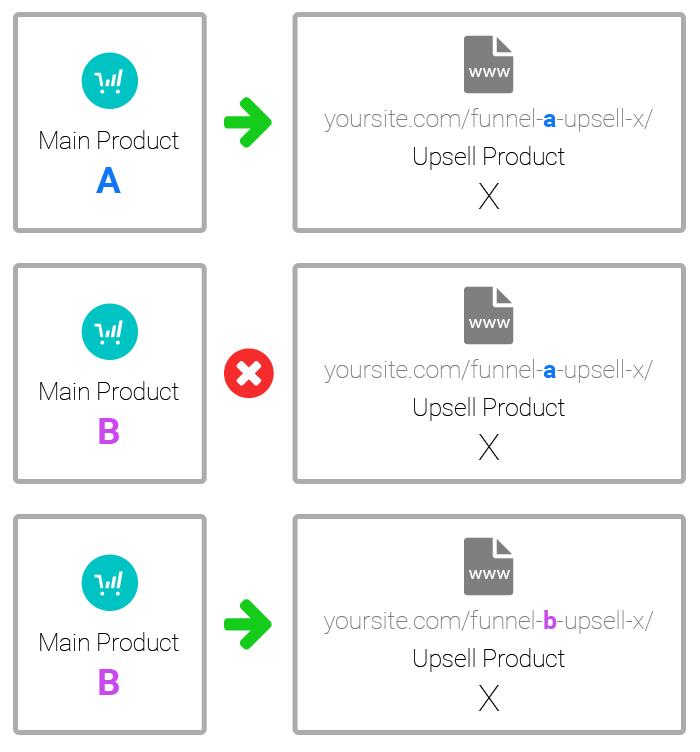 Do you upsell (persuade or nudge) your customers once they purchase on your cart? If not, you're crippling your potential sales and revenue figures.
The probability of selling to a new prospect is about 5-20 percent, while to an existing customer is 60-70 percent.
This means that if you place the right upsell offer before customers that are just about to check out, you can generate 10-30 percent more in revenues than if you hadn't.
Upsells should complement the main offer, so with ThriveCart's one-click Upsell tool, you can add this offer to product pages by just clicking a button and it'll reflect on all pages, unless you add exceptions.
You can use the cart's upsell page or your own, and whether the customer accepts the offer or not, they'll get a thank you page where they can still access the main product.
Downsells work in the same way, with one click, and you can use it depending on whether the customer says 'yes' or 'no'. The only downside is that this feature can be annoying and cause customers to drop their carts.
However, ThriveCart gives you insights on the purchase history of each customer, so you can use this information to address each customer by name and recommend offers based on their history.
Our Pick

We earn a commission if you click this link and make a purchase at no additional cost to you.
A/B Testing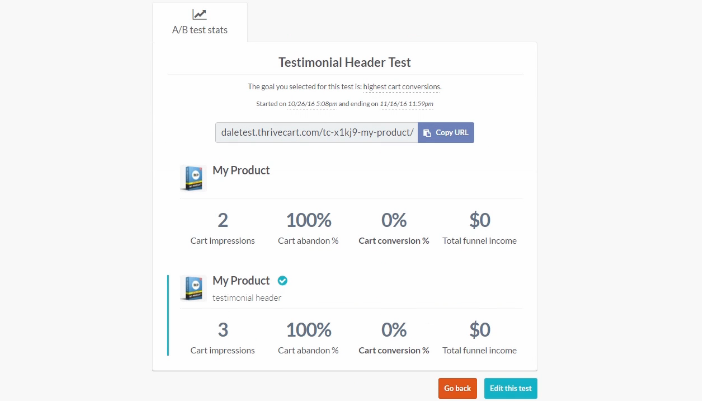 It doesn't make sense to spend money, resources, and time on a cart or product page that won't convert.
In order to maximize results and save on time, ThriveCart added the A/B testing (split testing) feature that helps to improve your product and product page conversions.
Other tools have this feature too, but it's easy to use it here, and you can see the page that performs better when your customers click to the cart.
Once you identify the best performing one, stick with that page, and test different cart variations to pick the best performing one.
Split testing takes the guesswork out of knowing which sales or checkout page is performing better so you can build your online business the right way, and make a big difference on your bottom line.
Related : How To Optimize Your Product Pages To Boost Conversions
ThriveCart Embedded Cart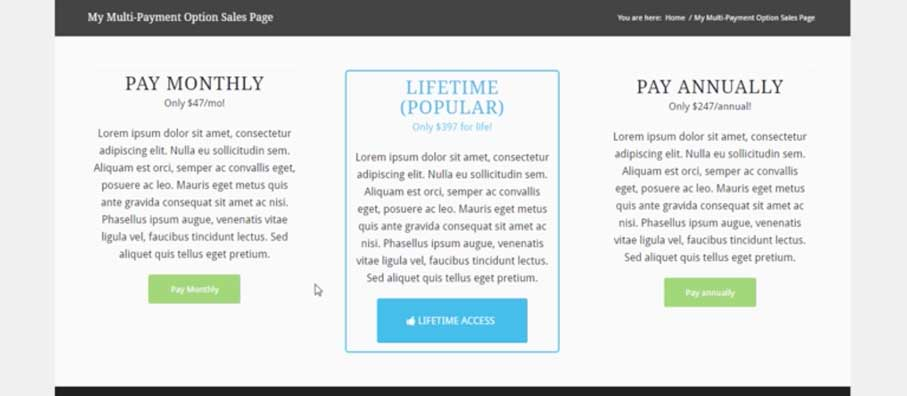 You can embed your checkout page to your website using a code, and quickly set it up to enable your customers tot start using it even from a WordPress site.
ThriveCart Webhooks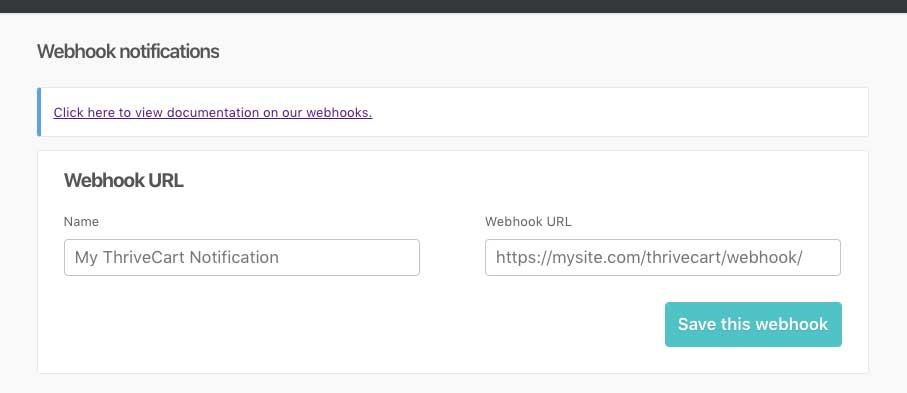 Webhook notifications are automated calls sent from a website to a server, and are triggered when certain events take place on your site.
Members can leverage Webhooks to recommend offers to users when they perform an action.
Automatic Follow-up Messages
You can send these to your customers via email, especially those that abandon their carts.
Tag people and update them through these automated follow-up messages, which you can set up and customize to send automatically to your customer based on their actions.
ThriveCart Affiliate Management Center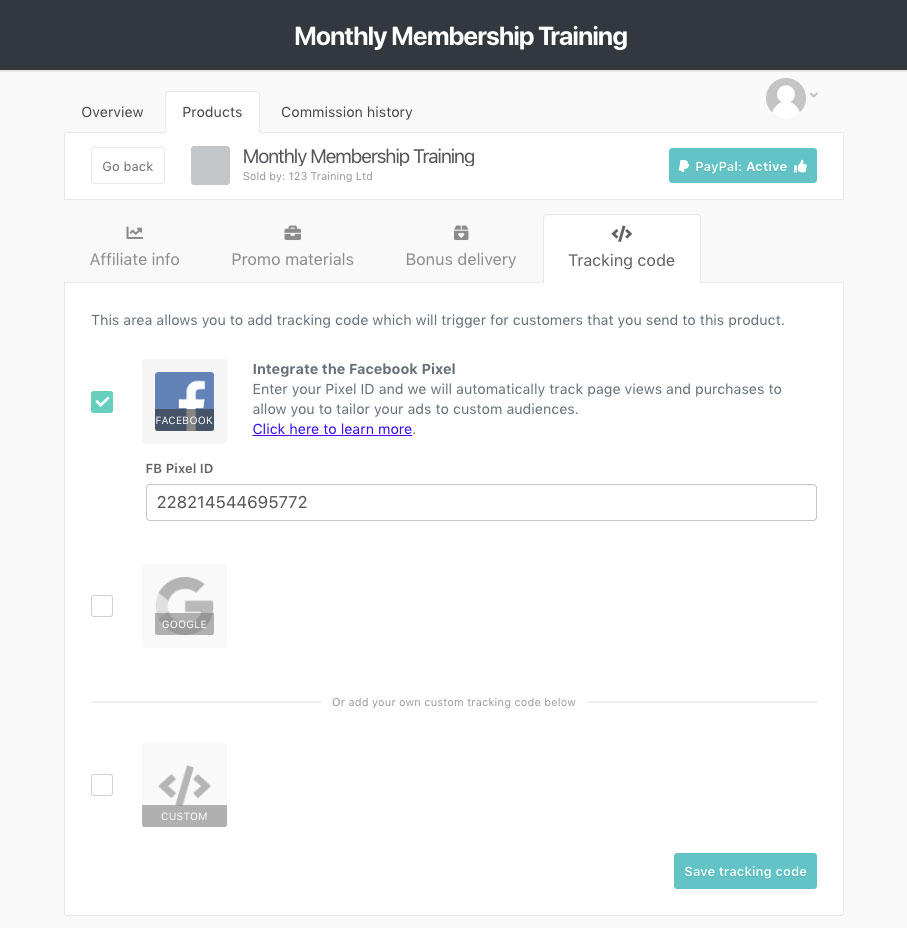 This is an easy to use feature that gives you everything you need to set up an affiliate program for your product. It also allows you to select how and when you want to pay affiliates.
This saves you money, time, and other resources that are used to recruit affiliates, pay commissions, or give bonuses.
Here, you can customize product commissions, how affiliates are paid, the commission types, and bump offer commissions.
ThriveCart Autoresponder Integration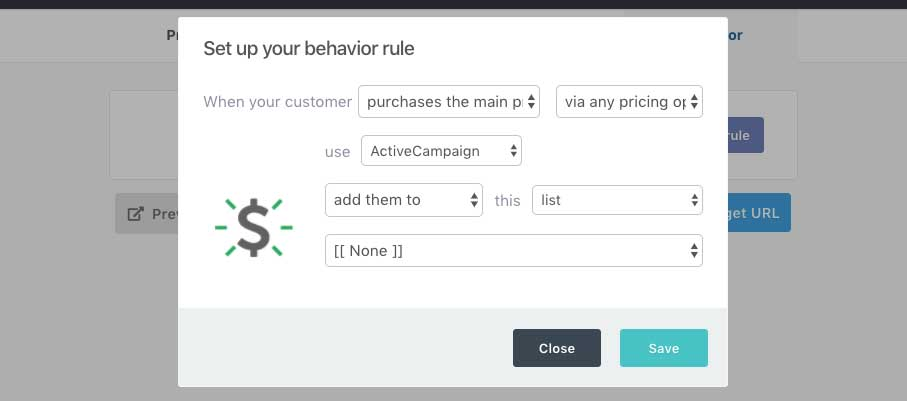 The autoresponder helps increase sales and revenues, and ThriveCart makes it easier to integrate with tools such as ConvertKit, ActiveCampaign, HubSpot, GetResponse, InfusionSoft, and more.
Once connected, you can send automated emails to your customers or email contacts and increase sales. You can even integrate via HTML forms or Zapier if you don't see your email provider on the list.
Related : Best Email Softwares & Autoresponders
ThriveCart Membership Integration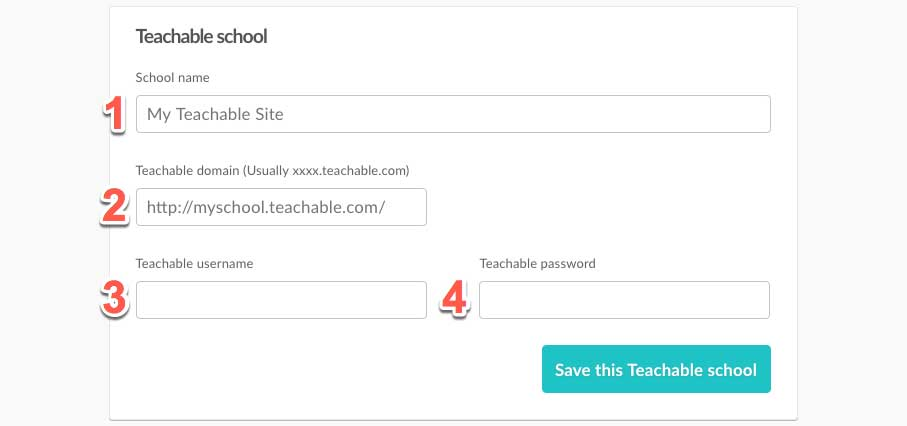 If you have a particular membership platform you want to integrate, ThriveCart lets you do that with your email provider.
Among the top membership platforms you can use with ThriveCart include Teachable, WishlistMember, Digital Access Pass, MemberMouse, and more.
Our Pick

We earn a commission if you click this link and make a purchase at no additional cost to you.
Digital Sales Tax

ThriveCart eases collection of sales tax (VAT) from customers where and when applicable, and you can enable this feature at no extra cost.
Through integration with Taxamo, you can process digital sales tax calculations on your checkout, and ThriveCart updates the information so you won't have to worry about filing taxes.
ThriveCart Coupons

You can increase sales by reducing product costs for your customers and set time-bound coupons that will cause customers to grab it before it sells out.
You also get to use the coupon or discount URLs that let you apply discounts automatically to orders when your customers reach the checkout page.
Detailed Statistics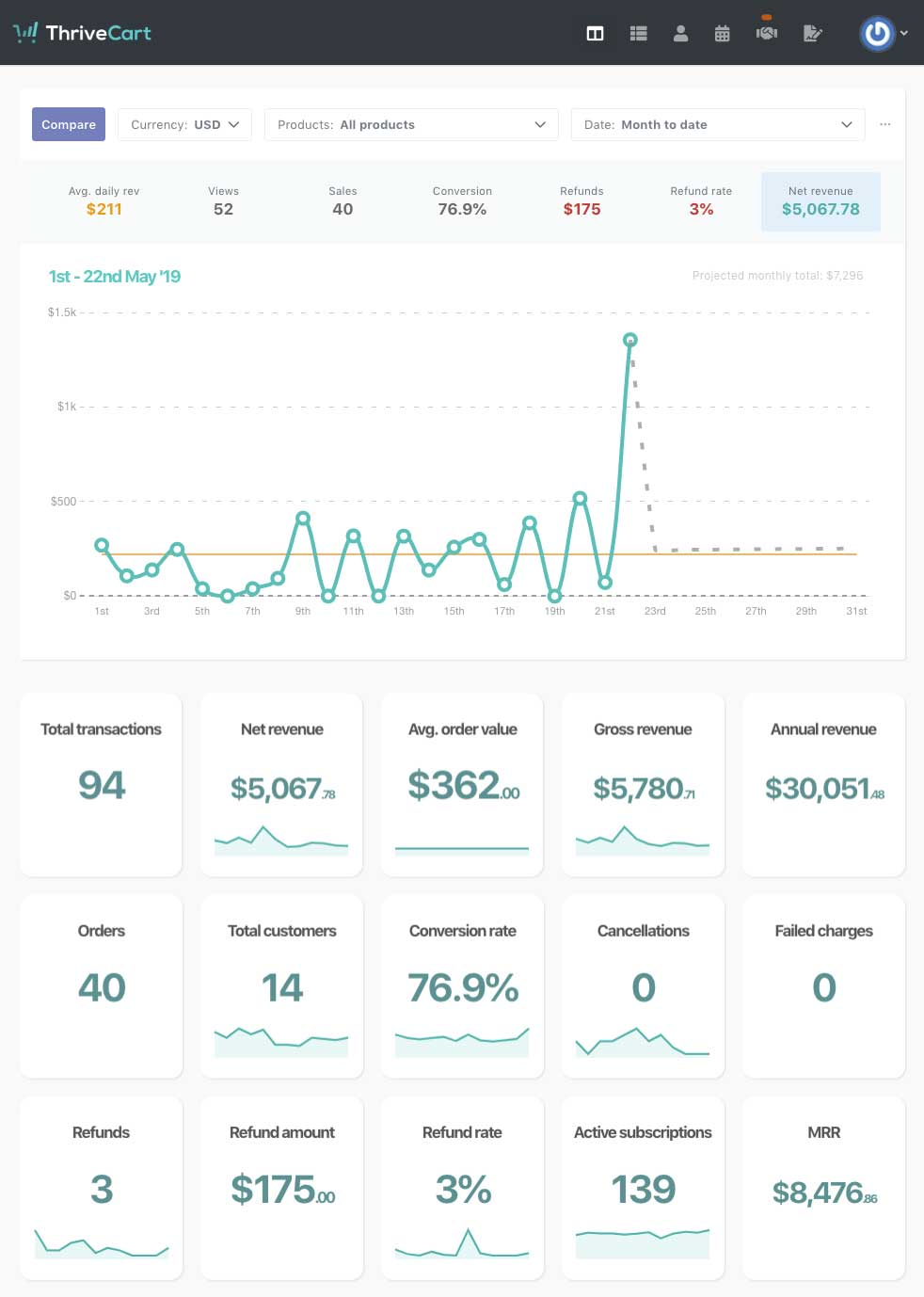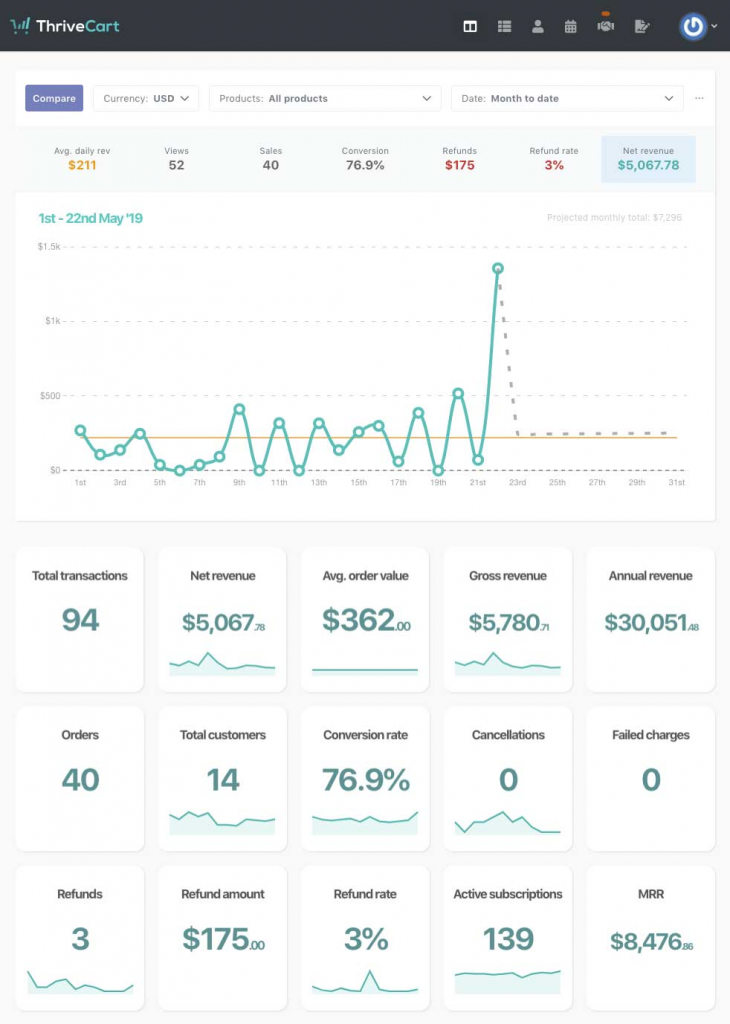 With this, you can track any metrics from daily sales, total sales, and average customer value.
ThriveCart Customer Hub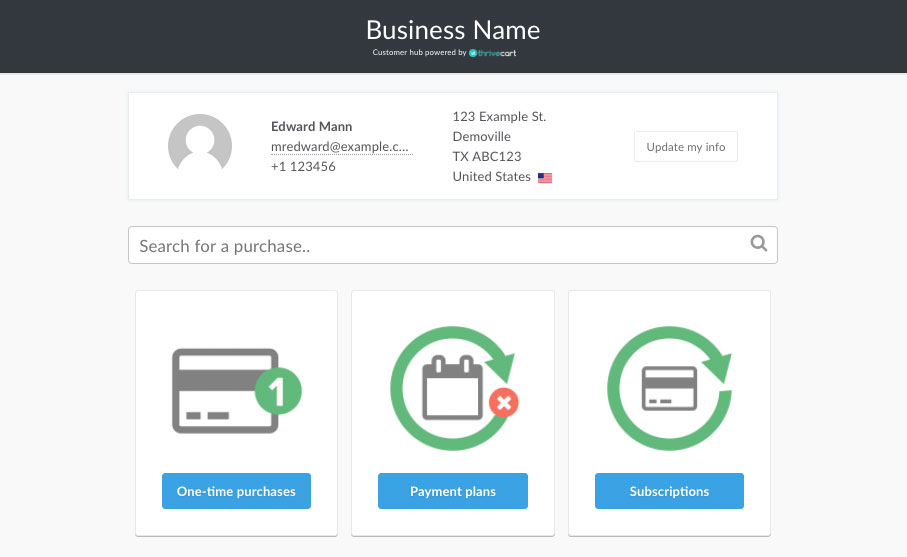 Your customers can access a central hub from which they can check purchase history, update billing information, manage subscriptions, or even review past transactions.
There are so many other essential features in ThriveCart that we may not go into much detail, but they're still helpful.
These include two-factor authentication, funnel builder, unlimited carts, retargeting, link tracking, video carts, automatic receipts, advanced trial support, and more.
Interesting Comparison – ThriveCart vs Samcart
ThriveCart Support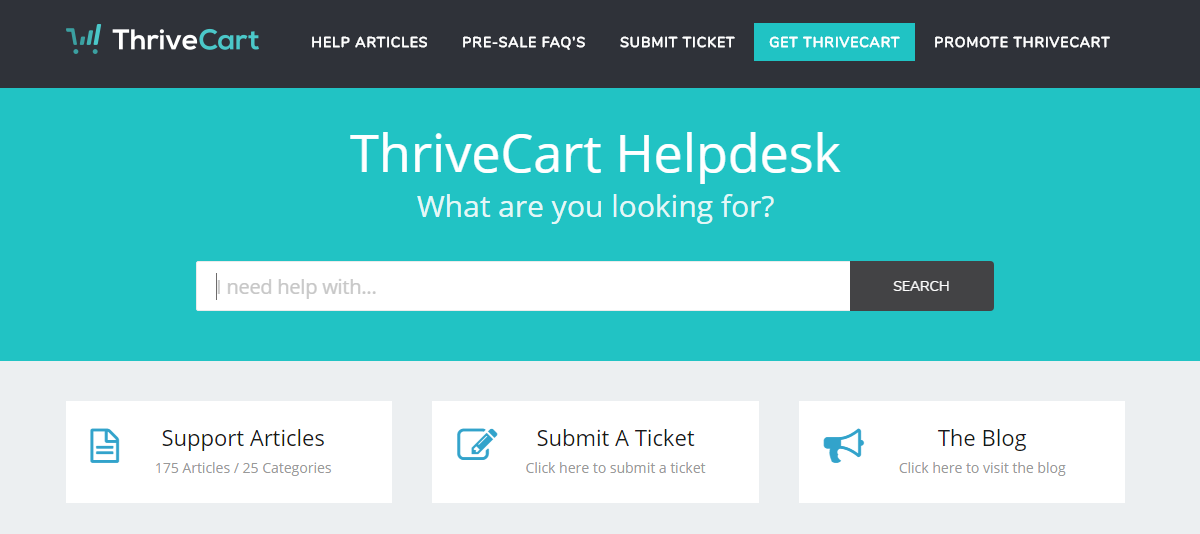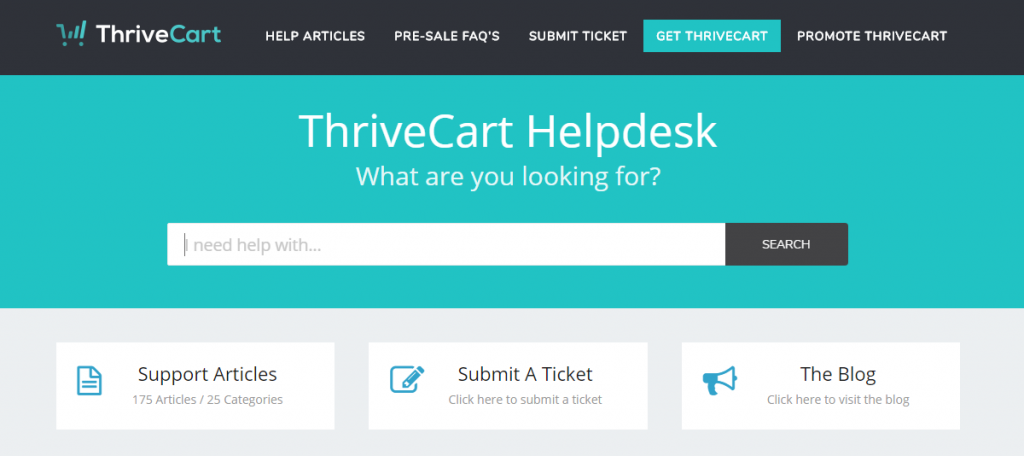 ThriveCart support team is responsive with outstanding service. They give prompt and friendly responses via email, but there's an engaged and supportive Facebook group too.
The online community helps users out every day, but ThriveCart constantly ups their game especially with their documentation, and there's an entire knowledge base you can get more information from.
ThriveCart Pricing
Our Pick

We earn a commission if you click this link and make a purchase at no additional cost to you.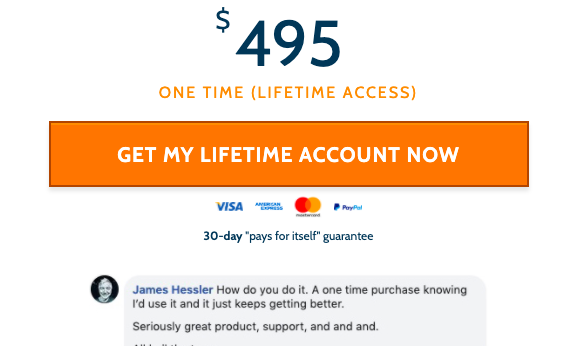 ThriveCart is offering a lifetime account at $495 currently.
It certainly looks a good deal that does away with payment hassles every month. Generally they have a $95/month plan.
ThriveCart Pros & Cons
Pros
Easy to set up
Full access to customizable extras like layouts, templates, and more
Mobile-friendly cart pages
Easy set up and management of digital sales tax
Detailed insights and statistics from a central dashboard
Upsell and bump offers available
Offers affiliate management system
World class support
Affordable
Integrations with major payment gateways and many other apps
Cons
No advanced drag/drop customization
No advanced support for failed payments
User interface dated
Limited order form design options
Closed system
Requires third-party service for product fulfilments
Our Pick

We earn a commission if you click this link and make a purchase at no additional cost to you.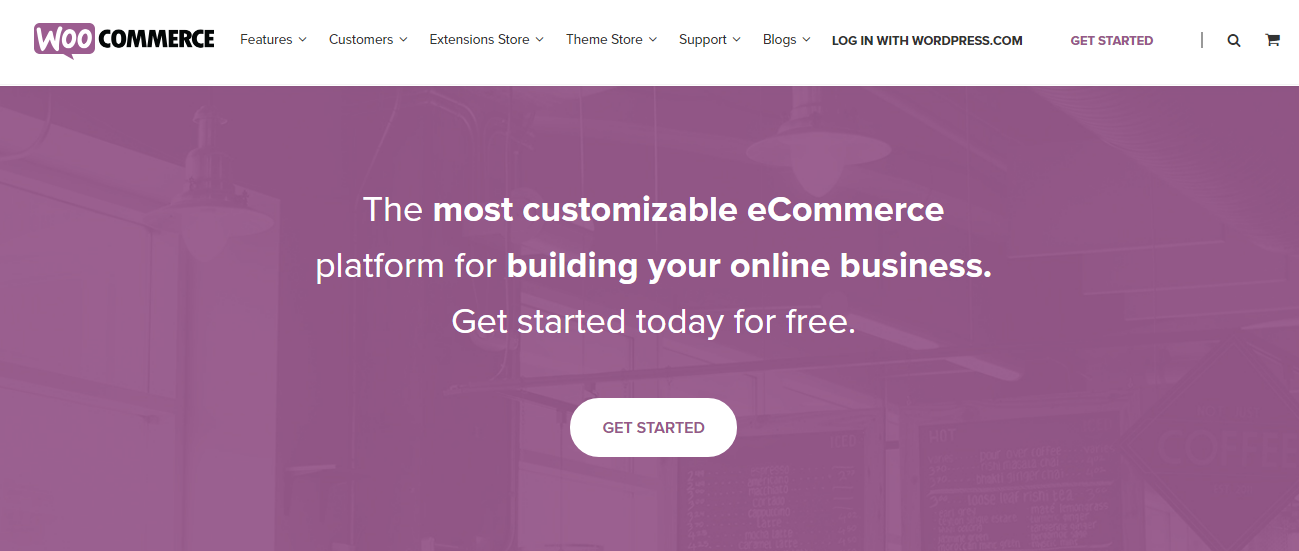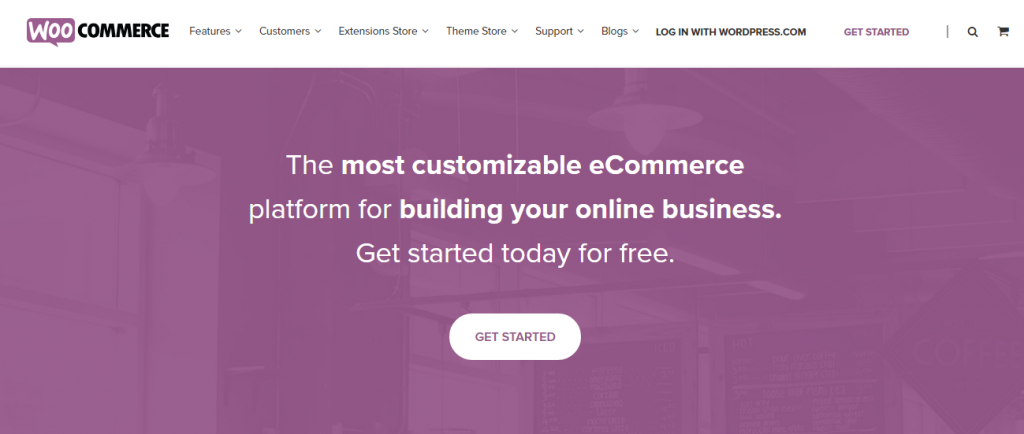 It's time to discuss about WooCommerce in this WooCommerce vs ThriveCart fight.
WooCommerce is the most popular plugin for ecommerce today, as it easily turns your WordPress site into an online store.
You can sell physical or digital products, unlike ThriveCart, which arbitrarily limits physical product sales, and you get full control over your store.
Its popularity stems from the features it offers, plus its integration with a lot of other plugins and other tools you can use to make your online store a success.
It's also easy to install, configure, and use, which is a bonus especially for beginners in the digital retail scene.
WooCommerce works on a basic but broad level. It's not a standalone site builder, but an open-source plugin for WordPress that acts as a third-party integration in the platform.
WooCommerce Features
Let's browse down its feature list to understand what makes this plugin a success across the world.
WooCommerce Themes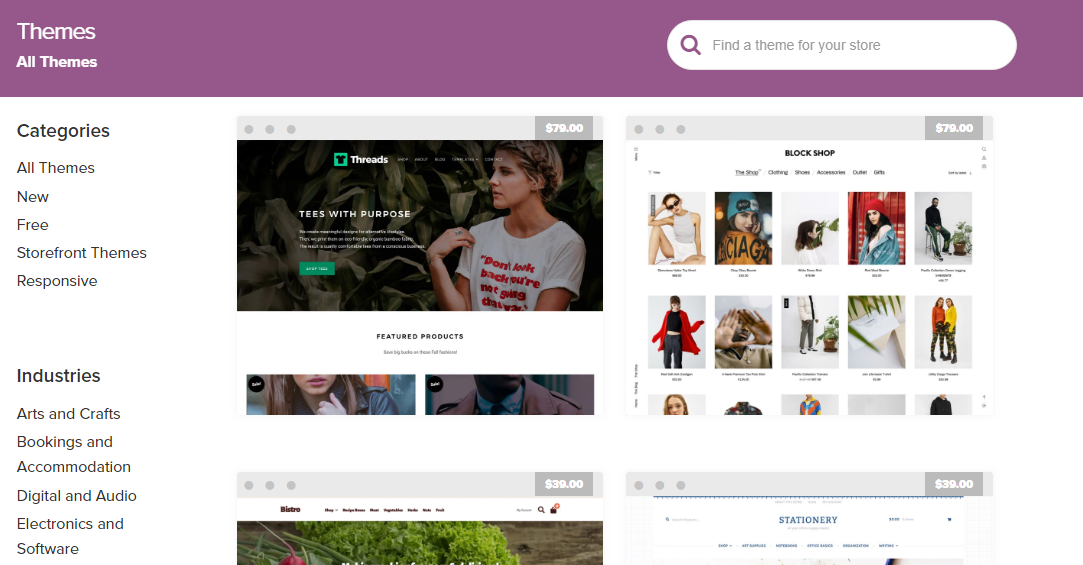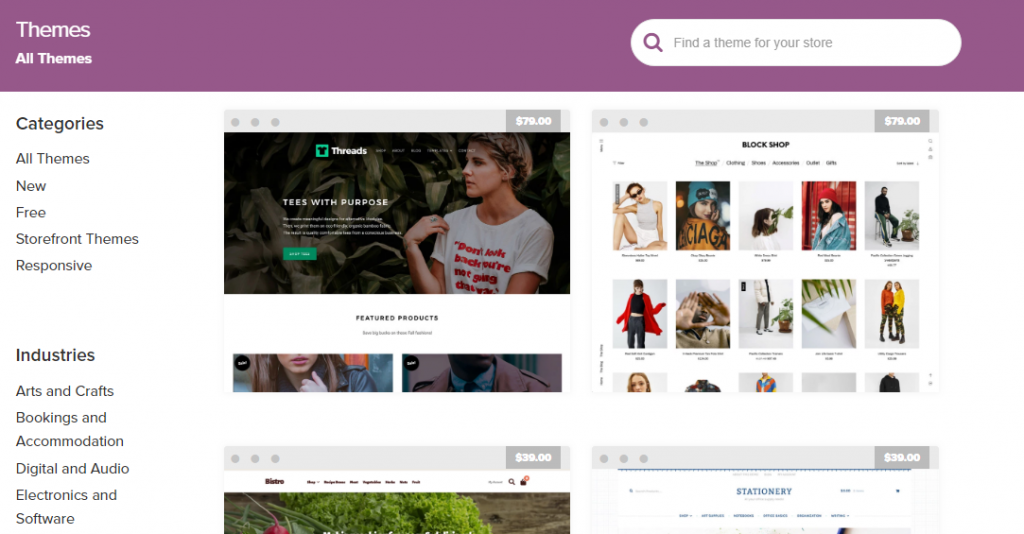 WooCommerce offers a variety of themes you can pick from and find the one that works for you.
It works seamlessly with the themes you love and are familiar with, including default WordPress themes and others on the web.
Related : Best WooCommerce Themes
Unlimited Customization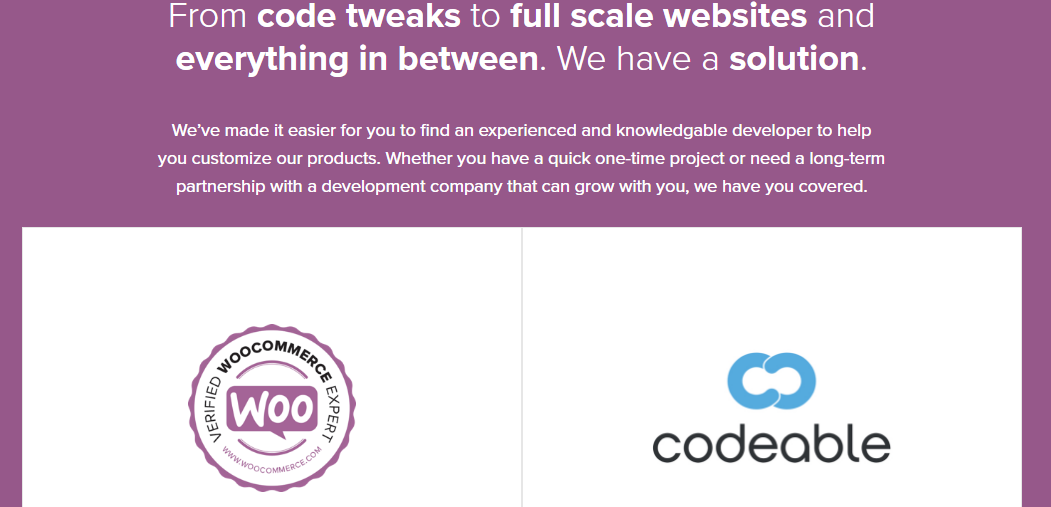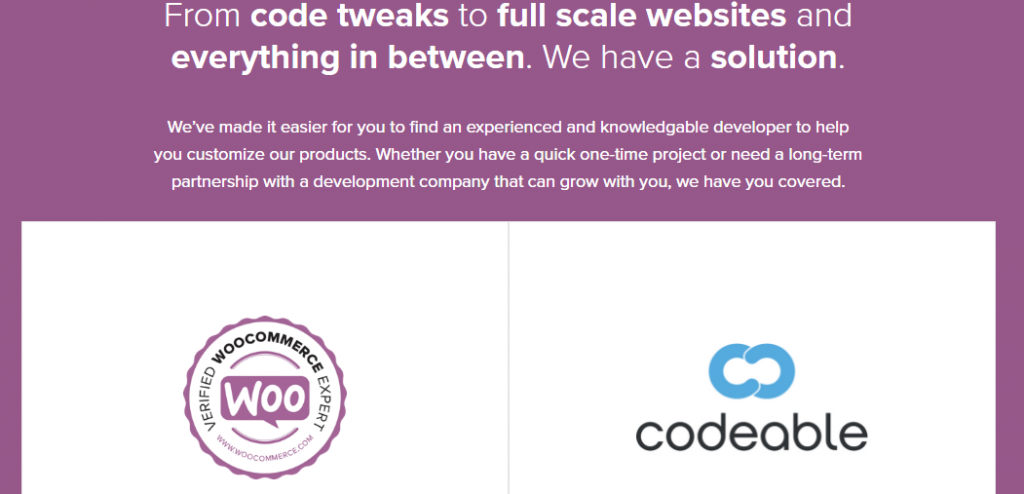 With WooCommerce, you can customize any part of your website from the home page down to the buy button so as to stand out.
Embed Products Or Checkout On Any Page
You can use shortcodes and add any products, or checkout to your landing pages or blog posts that take the customer straight to check out.
WooCommerce Categories, Tags & Attributes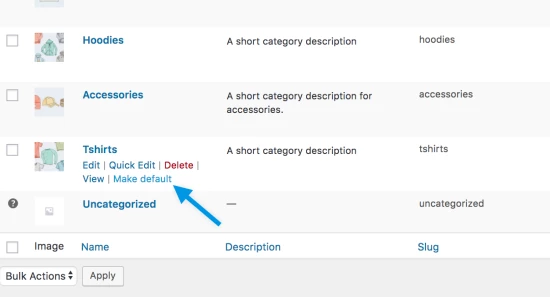 Tags help customers find what they want faster and easier using tags that describe the product, or attributes like size so they can find the relevant products they need.
WooCommerce Built-in Blogging
You can also publish content and build your brand as WooCommerce integrates with WordPress, the world's most popular content publishing platform.
WooCommerce Product Reviews & Ratings

WooCommerce allows you to show customer feedback on your product pages, which include having a 'Verified Owner' label.
WooCommerce Product Sorting & Filtering
This tool lets you sort products on your site by newness, popularity, rating, attribute, or price.
Worth Reading : SamCart vs WooCommerce
Customized For Location
With this feature, you can set the language, currency, and unit of measurement that matches your location or that's right for your customers.
Unlimited Images & Galleries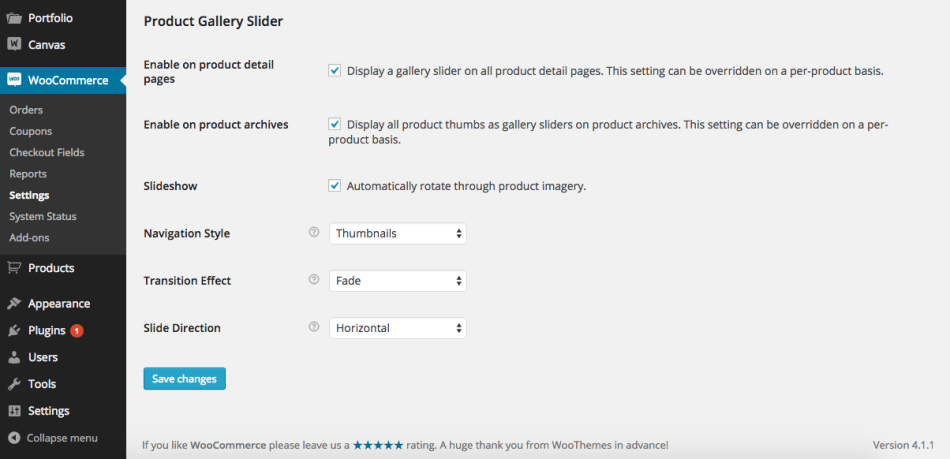 You can show off your products by including any number of photos you want, and even set featured images to highlight the best images on the site.
Unlimited Products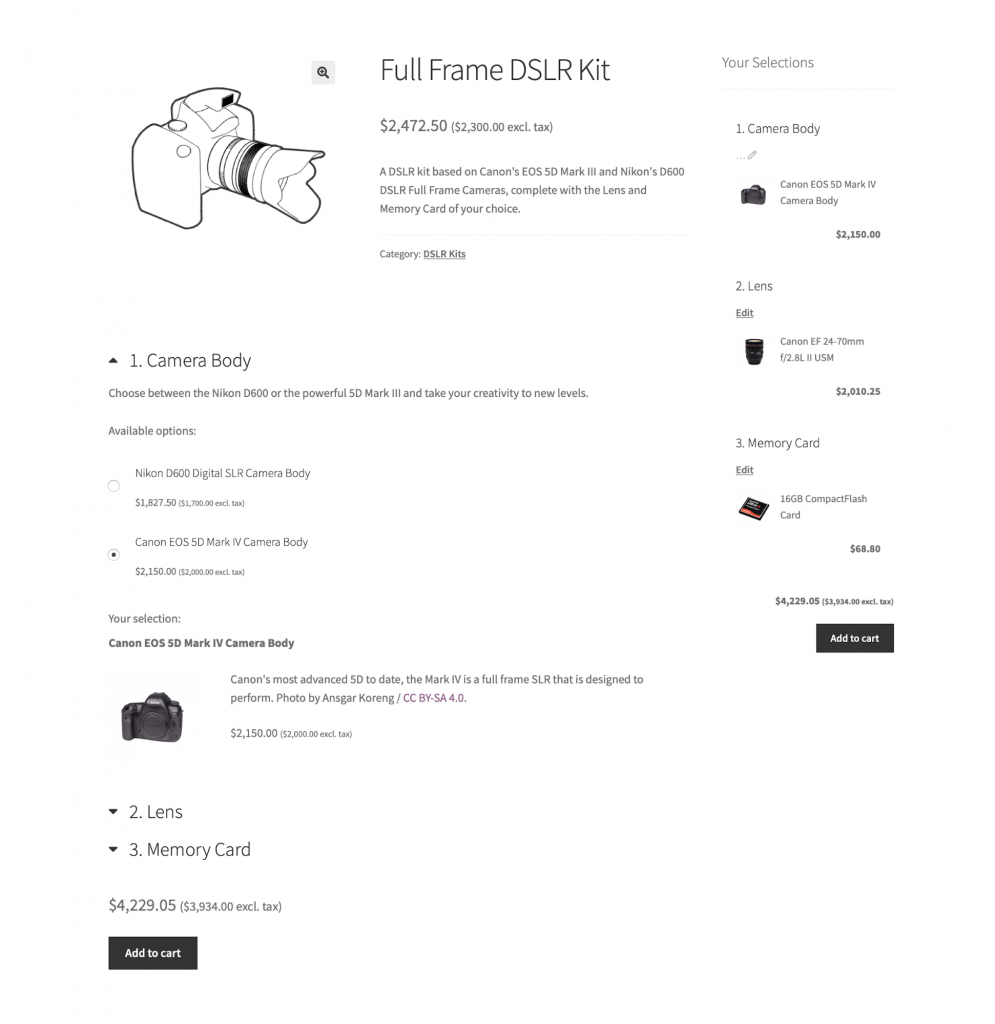 WooCommerce lets you add as many products as you want to sell – the only restriction is your own inventory.
WooCommerce Extensions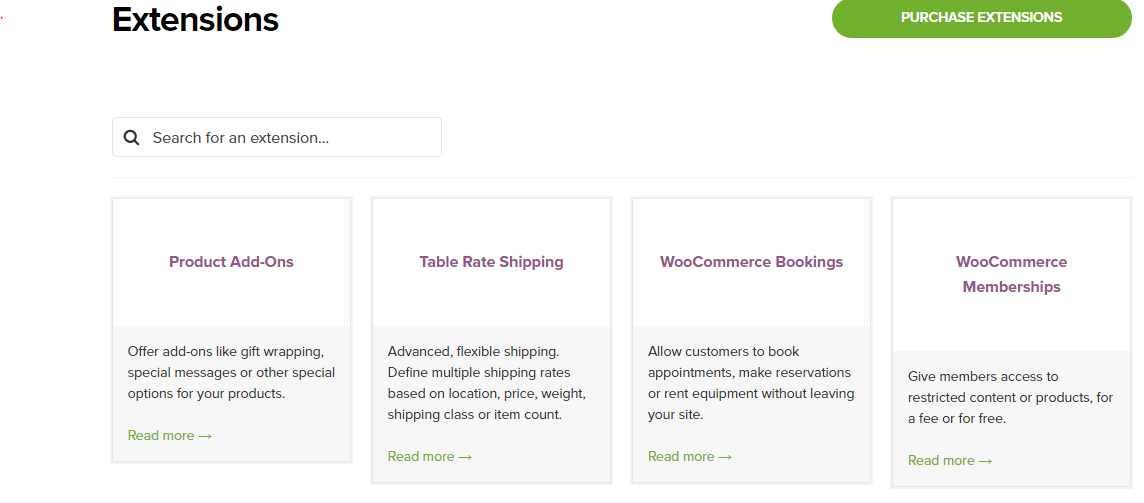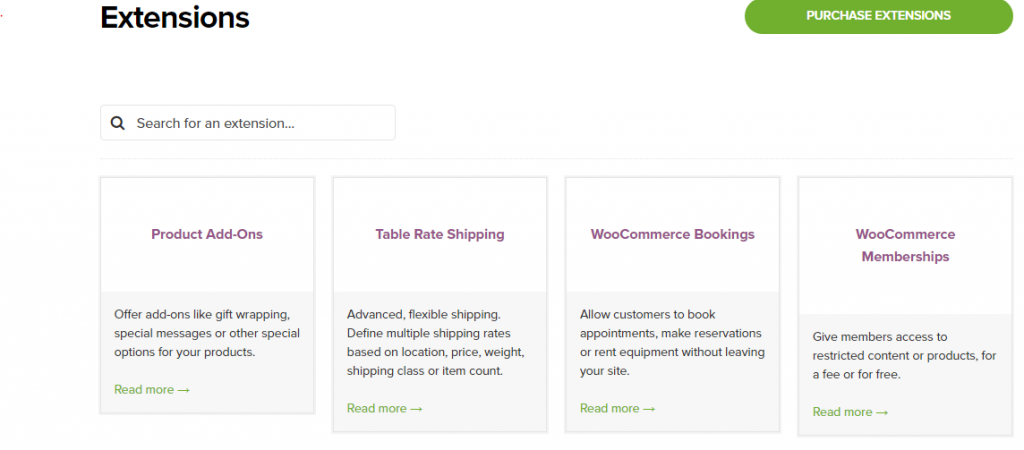 These allow you to customize product pages, improve navigation, add features to your cart and checkout, and sell products at any time, whether physical, digital, or both.
It also lets you show affiliate links on products available on other sites for customers to buy.
You Might Want To Read : Best WooCommerce Dropshipping Plugins
WooCommerce Shipping Options & Rates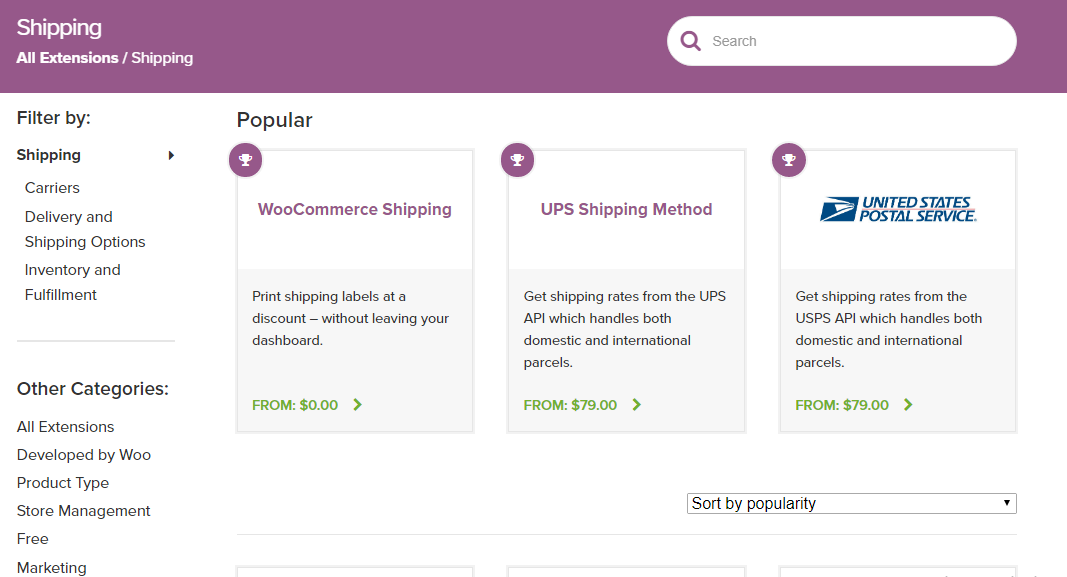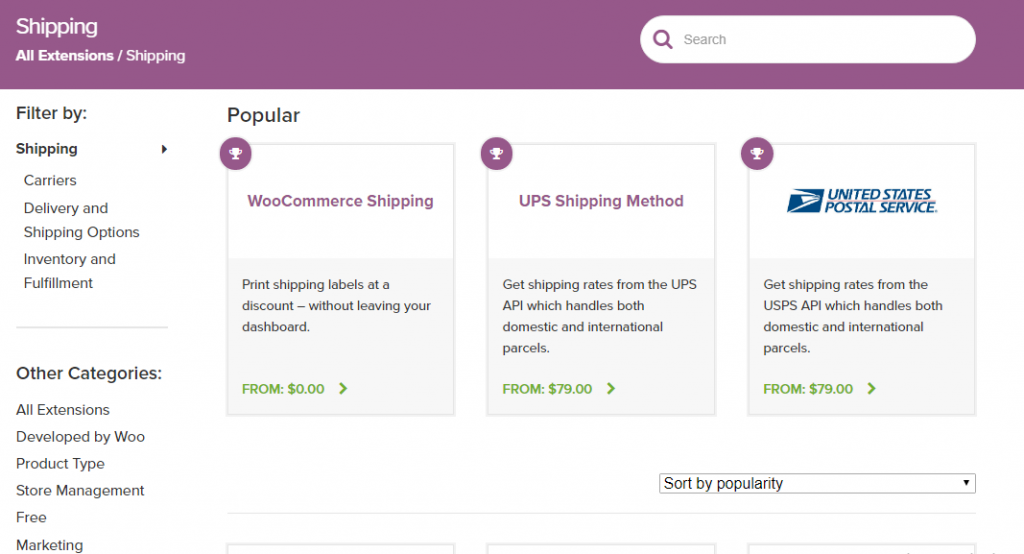 WooCommerce lets you give customers options such as local delivery, pick up, or shipping based on their location.
You can also set flat rates or specific rates on particular products, with extra charges for heavy ones. Customers can also get the right rate at checkout.
Free shipping is another option you can offer based on location and product.
WooCommerce Built-in Payment Processing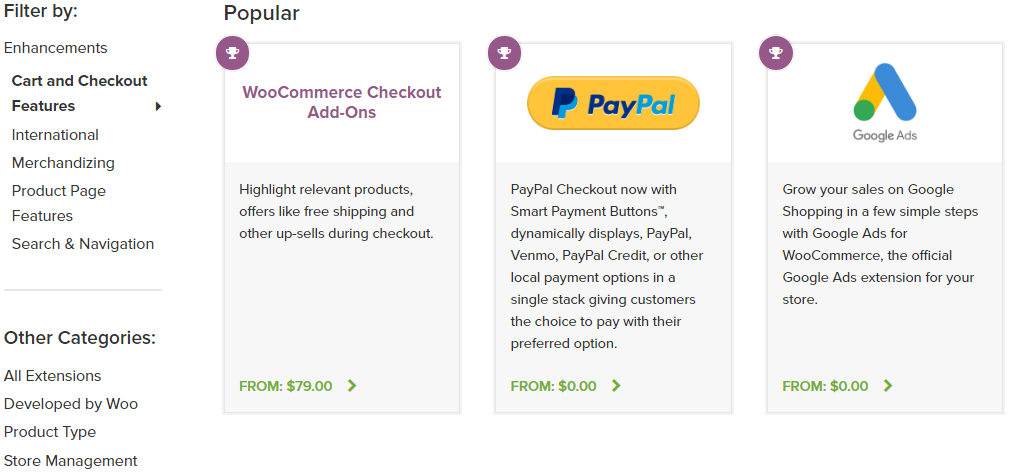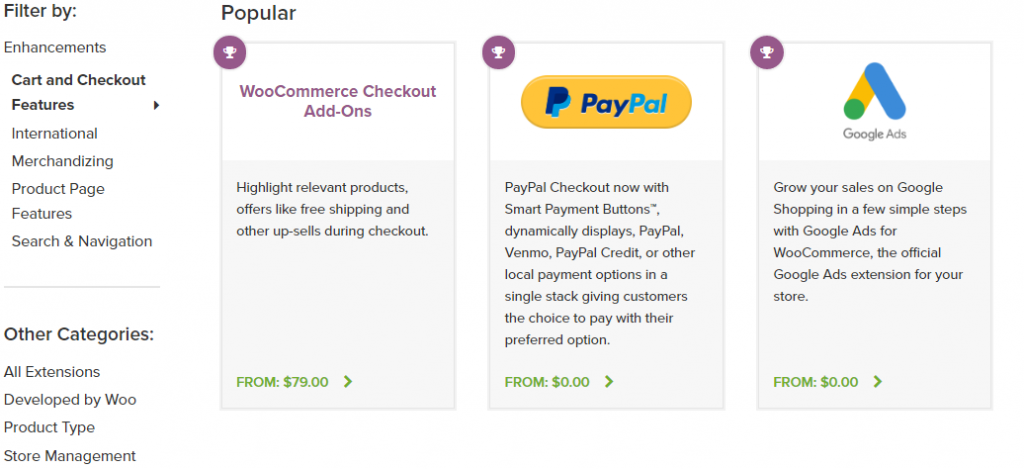 Payment processors such as PayPal and Stripe are available with WooCommerce for you to take payments from your customers.
It also accepts credit cards, checks, direct bank transfer, or cash on delivery.
Interesting Read : SamCart Review
WooCommerce Tax Options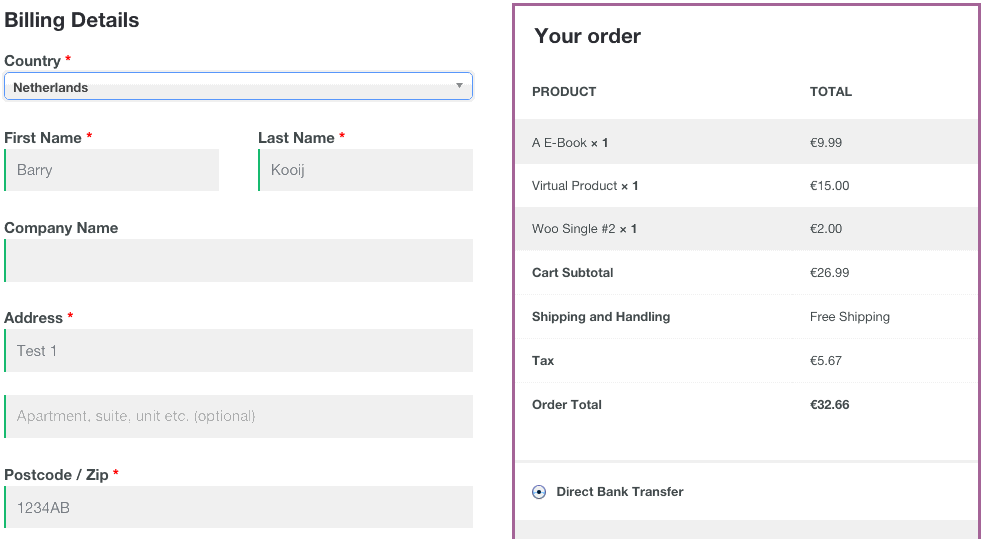 Like ThriveCart, you can show taxes based on the shipping address of your customers or billing address, or even your store's address, and calculate state or country tax rates for major locations.
WooCommerce Order & Inventory Management
Get orders out the door and keep your customers updated in a timely manner using WooCommerce's order and inventory management features.
You can also use the one-click refund to offer pain-free refunds that you can manage from your dashboard.
Other features WooCommerce offers include SEO, coupons, reporting and dashboard for summaries and detailed insights on your online store, and social media integrations among others.
WooCommerce Support
WooCommerce offers online documentation for support through friendly video tutorials, online forums in the public WordPress.org platform, customization resources, and WooExperts who offer in-depth consultation.
You can also reach them via email for any product bought on WooCommerce.
WooCommerce Pricing
WooCommerce is free in its base form, but can be customized with almost 300 extensions.
These include integration with shipping providers, multiple product add-ons like custom messages or gift wrapping, gift certificate and coupon systems, invoice and packing list generators, and more.
You'd also have to pay for a domain name, hosting service, and extras like developer fees, themes, and more.
WooCommerce Pros & Cons
Pros
Customizable
Free
Lots of extensions and integrations available
Perfect for physical and digital goods
Can be used for multi-product stores
Options for cross-sells and upsells
Supports Google Pay and Apple Pay
Great support – helpful documentation and online community
Updates don't always work well
Self-hosted so you handle maintenance and updates
Needs proficiency in WordPress
Cons
Set up isn't as easy
Works with WordPress only
Can be messy managing all products in WordPress
Expensive if you need more extensions
No built-in affiliate management system
Support is centralized
Also Read : Best SamCart Alternatives
Which Is Better – ThriveCart vs WooCommerce
Comparing the two shopping carts on popularity and market size alone wouldn't be feasible, because WooCommerce beats ThriveCart hands down.
WooCommerce is easy to use and customizable, plus it's been around for more than a decade, powering a large percentage of online stores, with tens of millions of downloads to boot.
In fact, Datanyze says it powers more than 860,000 websites. That's a huge number to try and beat in a short span of time.
However, it's a smart ecommerce choice for pros who know and can use WordPress proficiently and understand its power and configurability, though beginners may be better off with ThriveCart.
In terms of goods and services, ThriveCart limits you to digital goods, while WooCommerce lets you sell both physical and digital goods and services without any limits. If you need a multi-product store, you can opt for ThriveCart.
ThriveCart is also easier to use at any level of your business – whether startup or enterprise – without coding knowledge, compared to WooCommerce that requires some knowledge of WordPress and its inner workings.
WooCommerce is free to use, but its extensions can be pricey, especially if you have to use several of them each time there's an update or you need to add something new to your site.
Both carts offer great support alternatives through knowledgebase, online forums, and email support, plus a huge online community to get help from other users. WooCommerce goes an extra mile and offers WooExperts who help at each stage of the way.
Finally, ThriveCart offers an affiliate management system, while WooCommerce doesn't.
Which One To Choose – WooCommerce Vs ThriveCart
Finally, we come to the conclusion of ThriveCart WooCommerce evaluation.
It's plain to see the subtle differences between the two shopping carts. They may be similar in principle based on certain aspects, but if you have to choose, pick one based on your business needs.
ThriveCart is best for newbies and small businesses that need a simple setup to begin with and grow as they scale up, while WooCommerce is better for people who understand WordPress and how to run an online store.
Plus, if you have the budget for it, WooCommerce extensions will come in handy as you scale up.
Ultimately, the tool you choose depends on your needs and level of experience, plus the type of goods and services your store offers.
If you have an affiliate system in place, it'll also affect which software you pick between the two.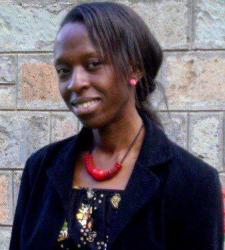 Author: Elsie Biage
Elsie started off as a freelance business and tech journalist. Having written for publications like Lifewire, and WindowsReport, she has garnered immense exposure over the years. She is a certified social media expert with deep interest in internet marketing, ecommerce and information technology.