The print on demand market is huge, and it's no wonder there's a need for more providers in other countries, including Canadian print on demand companies.
There are countless opportunities and platforms available online for you to start a successful print on demand business.
Compounding that is the number of print on demand companies that can help you get started at little or no cost to you.
If you're based in Canada or any other location and want to set up your own print on demand business, we've rounded up 10 Canadian print on demand companies to help you get started.
Before you pick out a print on demand provider for your needs, there are a few factors to consider:
User interface and ease of use
Ease of designing and ordering products
Quality of merchandise
Variety of products, printing methods, and extra services
Pricing of the products, margins, discounts, and potential profits
Costs and speed of shipping
Locations
Reliability of the print on demand service
Customer support
Best Canadian Print On Demand Companies

Printful is a popular print on demand service provider with a fulfillment center in Canada.
The company offers a platform on which you can upload your art, design products, publish your products to your store, and start selling.
You can also have your products delivered to customers in Canada and any other location across the globe.
Through print on demand dropshipping with Printful, you can get customers' orders fulfilled and delivered directly to them.
There are no order minimums as the products are fulfilled the moment an order comes in, so you won't have to invest in bulk inventory.
Printful also handles the printing equipment, meaning you don't need expensive equipment and trips to the post office just to take care of fulfillment and shipping.
There are three simple steps to using Printful:

Connect your store to Printful using its ready-made integrations
Use the Product Push generator to publish your print on demand product listings
Start marketing your store and Printful will handle customers' orders and shipping
Printful's fulfillment center in Ontario, Canada allows you to have products delivered from Canada.
It does this by fulfilling printed or embroidered apparel among other products, and then ships domestic orders within 2 days to Ontario, and 4 days to other provinces.
The orders being shipped within Canada need not go through customs or attract any import duties. Plus, you can pay for orders in Canadian Dollars (CAD).
Some of the benefits you can enjoy by using Printful as one of the print on demand companies for your needs include:
Zero-order minimums: This means you can start your store with little or no financial investment and explore new ideas for great products without incurring the risk of unsold inventory.
Global shipping: Printful has 5 fulfillment centers in Europe and North America, meaning they can deliver your orders to Canada and other locations worldwide.
Integrations: Printful seamlessly integrates with the major online marketplaces and eCommerce platforms so you can connect your store quickly and start selling.
Custom branding options: Printful offers extra features like labels, packing slips, and pack-ins to help you market your brand and create an unboxing experience for customers.
Customer support: When you need assistance, Printful's outstanding customer service team will help you along your online store journey.
Automatic order fulfillment: Printful receives orders from your customers through your store and automatically sends them to fulfillment.
Printful had a couple of pricing plans earlier but very recently, they made the service free for all, that too with additional features.
So Printful is free. You only need to pay for the products, and shipping. Check out the pricing page for the latest on product and shipping costs.
Explore: Best Print On Demand Sites
Our Pick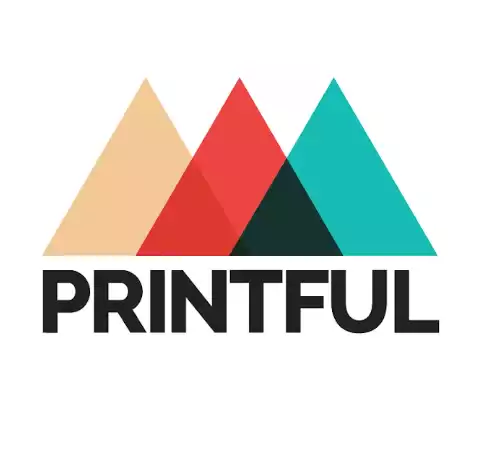 We earn a commission if you click this link and make a purchase.

Printify is one of the leading print on demand companies that allow you to sell with local print providers in its network. The service is free, easy to use, and lets you start your business with little or no risk and investment.
You can create, ship, and produce products as needed as Printify allows you to make and sell small amounts of customized items to fulfill orders as customers place them.
This way, you won't need to hold inventory and the products are directly sent to your customer.
Whether you're selling mugs, shoes, t-shirts, blankets, or pillowcases, Printify will ship them directly from their warehouse to your customer.
The benefit of this model is that you don't get in between the production process and your customers so there's no need of investing in a warehouse.
With Printify, you can connect to great print providers in Canada and globally. Printify offers sublimation, embroidery, white labeling, cut and sew, and warehousing fulfillment. 
You won't need to handle fulfillment – just your store and your brand. Once you set up your account, create products, and put them in your store.
When customers buy them, Printify will print, package, and ship the items directly to the customers while you enjoy your profits hassle-free.

Printify offers a Premium plan that you can subscribe to and get a discount on all the products in its catalog. Plus, you'll get a one-time subscription bonus added to your Printify Balance.
If you want to stop using Printify, you're free to cancel anytime by unsubscribing before your billing date.
Printify also integrates with high traffic platforms for easier selling, plus high quality and high demand items customers will love.
Once you sign up for Printify, you'll get over 250 customizable products, great partners in Canada, but also in the US, UK, and EU, and low prices.
Your customers across the globe can get their orders faster as Printify can offer printers in different locations.
You also get low prices for popular products from high-quality renowned brands, free design tools, and support resources.
Printify works with eCommerce platforms such as Wix, WooCommerce, eBay, Shopify, and Etsy so you can bring more items to even more customers.
Among the benefits of using Printify include strategic locations for the best shipping logistics in Canada, fast shipping, and reduced shipping costs.
You can get more on the pricing fees on Printify's pricing page, and get extra support via the Printify blog and YouTube channel.
Related: Printify Review

We earn a commission when you click this link and make a purchase.

Sellfy is a hassle-free print on demand platform. You can start selling without having any technical experience and you'd be done in about 10 minutes. So far, over 320 thousand brands and individual merchants have used the platform. 
With Sellfy, you can add custom printed products to your store. Plus, you can customize your store with its simple customizer tool, and you're good to go. 
Afterwards, Sellfy will automatically print and send your products to your customers in Canada and other countries.
There's a variety of products to choose from, including clothing, bags, phone cases, mugs, stickers, and posters. The most popular, however, is clothing, with variants including sweatshirts, hoodies, shirts, and tanks. 
As a white-label platform, your customers won't notice you're doing business via a print on demand platform. That way, you can build and manage your business brand with Sellfy. 
The platform has all the tools you'll need to promote your print on demand products and make sales. Notably, Sellfy has an extensive marketing tool stack that features various promotional tools — like the email marketing tool, for example. 
Instant payouts is one of the reasons why Sellfy is among the print on demand companies for Canada. You get paid immediately when your customers pay; there is no waiting for a particular time frame or until you reach a threshold. 
Sellfy has multiple fulfilment partners with locations in Canada, the United States, and other international locations. 
Notably, delivery in Canada takes 8 to 17 days. This is because the printing process takes between 2 to 7 days while shipping takes about 6 to 10 days, depending on the product.
Unlike some other print on demand companies for Canada on this list, Sellfy requires subscriptions, although there's a free plan and a 14-day free trial. When you sign up, you must select a membership plan before you can start using the platform. 
However, the good part is that there are no transaction charges. You keep 100 percent of the money that your customers pay after paying your subscription. 
With the Sellfy free plan, you can carry out print on demand activities, but you can't list more than 10 products. The Starter plan, which costs $22 per month allows you to list unlimited products. 
There are also the Business and Premium plans, which cost $59 per month and $119 per month, respectively. The main difference between the Starter, Business, and Premium plans is the number of sales per year.
The Premium plan which is the most expensive plan allows for up to $200,000 in annual sales. 
Nevertheless, you get discounts on the paid plans if you pay annually or biannually. Even so, it's important to note that pricing plans change from time to time. 
Finally, one of the best things about using Sellfy is the premium support. The support team is always on standby to assist you whenever you need help.

We earn a commission if you click this link and make a purchase at no additional cost to you.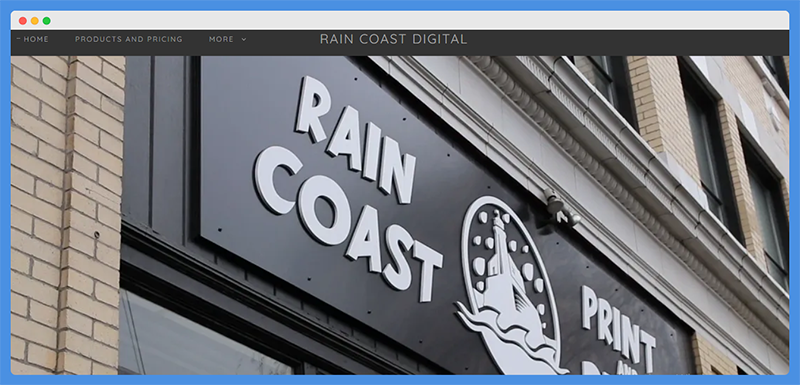 Rain Coast is a custom apparel print on demand service provider in Canada. Located in Victoria, BC, the company is a Canadian domestic solution that specializes in dropshipping, print on demand, and fulfillment.
Getting started on Rain Coast involves a few steps:
Creating a free account where you'll create product mockups and save the print files with Rain Coast
Use the design tool to create and save product mockups for upload to your online store
Upload product mockups to your store and use product codes to create variants
Add Rain Coast as a fulfillment partner and get notifications about sales you make
Make sales and your orders will automatically be completed. Rain Coast will bill your credit card on file.
Once the order is completed, Rain Coast will send the shipping information to you and your customers.
Rain Coast uses three types of printing: DTG, screen printing, and embroidery to impress or stitch designs onto the items.
The prints are done at a price but you get to earn when you sell the items to customers via social media or your online store.
Rain Coast integrates with many sales platforms and there are no minimums with using the service. Items are also printed and shipped out within 3 business days.
Rain Coast will ship all its items from its Victoria BC facility via Canada Post. If you're shipping one t-shirt or tank, it'll be shipped via lettermail.
Everything else undergoes a tracked shipping service within an average turnaround time of 2-3 business days (or 4 in some cases), while volume cases take 7 business days.
Note: Refer to Rain Coast Digital for actual shipping and pricing rates.
Also Read: Best Print On Demand For Etsy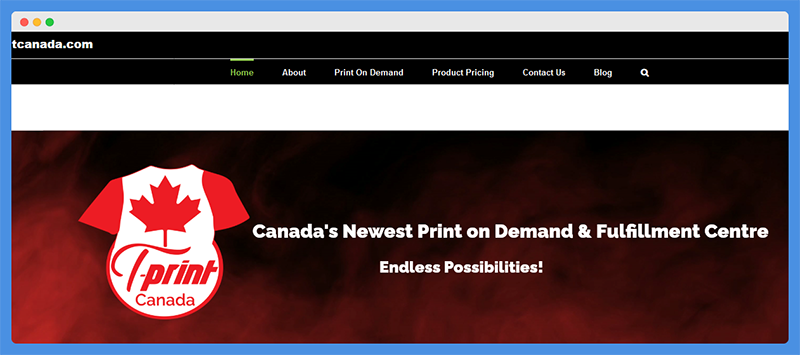 T-Print is a Canadian print on demand company that lets you sell and increase your margins on the platform for custom products.
The service handles all the product warehousing, printing, and shipping so you can focus on creating the best products for your customers.
To use T-Print Canada, there are a few steps you need to take:
Use the T-Print Canada app to upload your designs with the backend designer for embroidered and DTG products.
Once a customer places an order from your store, T-Print Canada will receive it in real time.
The order will be processed, printed, and shipped directly to the customer on your behalf.
Once the order is shipped and automated, your customer will get an email regarding the order.
You can start selling on T-Print Canada without worrying about stocking inventory.
They'll handle shipping, including packing and white-label shipping, to remove their own branding so that your customers don't know where it came from.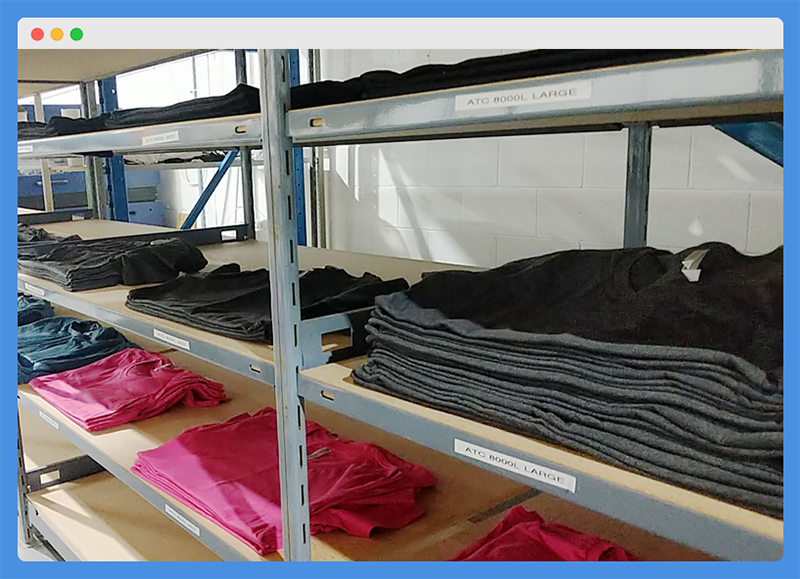 T-Print Canada allows you to set up as many stores as you want from one location to meet all your needs, but you can free up time by adding the free app to your current website. 
A large selection of apparel is available including tanks, stock tees, and hoodies, with many more arriving every week.
If you want to grow your eCommerce presence, T-Print Canada lets you create, test, and sell high-quality items without inventory, risk, or upfront costs. 
You can also manage everything in one location including your products, stores, sales, extend your brand, and build your business.
Some of the benefits of using T-Print Canada include:
Canadian ownership and their operations facility is based in Southern Alberta
Unmatched prices in the industry with competitive pricing and discounts
Product catalog with products including top brands such as Next Level, Gildan, ATC, and Bella Canvas as well as apparel that's sustainable and ethically sourced
Fulfillment quality and speed ensures you get the highest quality decorated apparel and shipments sent within 2 business days all year round
Customers can use the front end designer to personalize apparel on your online store so they can add custom names, sayings, or numbers to any product in your store.
Bulk uploading of designs and exporting as many items at one time in a single click make setting up your apparel store easy
T-Print Canada's shipping takes 2-3 business days and there are no minimum orders. You also get to track when your item is printed and shipped to customers. 
Support is available via email but you can also contact them online, and if you want a sample of their work, you can always reach out through these platforms.
Check Out: Best Shopify Print On Demand Apps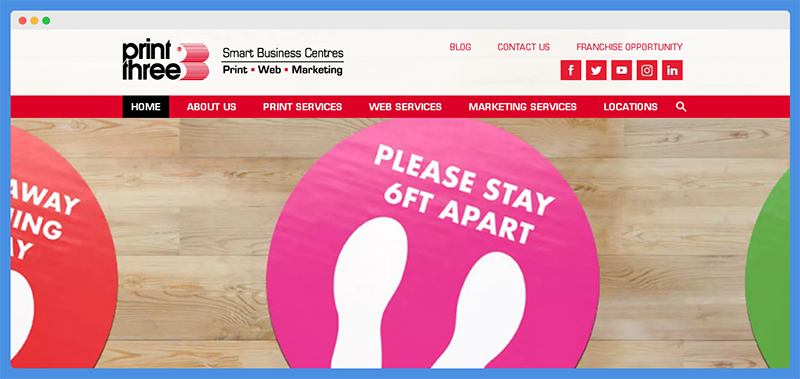 Print Three is another print on demand service that offers high-quality print on demand services on several items including home decor, fashion, and more.
The platform provides the latest publishing tools to help you create and sell products.
There are various stock, design tools, and colors to help you create print-to-order items for various products like posters, books, and promotional goods.
To use Print Three, you only need to follow three simple steps:

Upload your design on the print on demand platform or create one with the design tools.
Sell your products at no monthly costs using your store page.
Print Three handles printing using digital printing services and ships them out using your company's branding.
You can also choose to become a franchisee with Print Three and access top-of-the-line web-to-print technologies, save money with better rates, access their production facility that's open 24/7, plus proven marketing programs.
Print Three also offers a search engine optimized website, full monthly marketing campaigns, instant FSC and SFI certification, and become part of a reputable Canadian brand.
Explore: Best Merch Websites To Sell Your Designs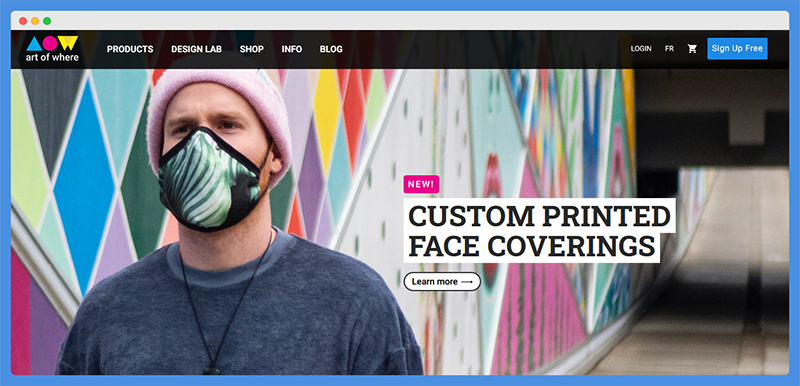 Art of Where makes the print on demand business process work for you through the provision of tailor-made fulfillment dropshipping and demand production services that will work for your business.
Whether you're launching an Etsy store or expanding your product line, the company's flexible and customizable services allow you to grow your business and thrive.
On Art of Where, you can:
Create products on the Art of Where platform with your images and stock your online business.
Sell directly to customers and set your own pricing.
Make the store 100 percent your own using custom packaging and labels.

Art of Where provides branding options from labels to stickers to cards. It also offers great products from clothing, home décor, wall art, and accessories among others.
Their dropshipping service allows you to create as many products through its 3D Design Labs, create listings using models on your store, and the 3-step quality control ensures your products adhere to their strict standards.
Art of Where saves you the hassle of handling inventory, shipping, and packaging.
The company handles shipping from Canada without surprise fees, and you can brand customers' orders, including adding a card designed by you and stickers in the packaging.
Also Read: Best Print On Demand Store Examples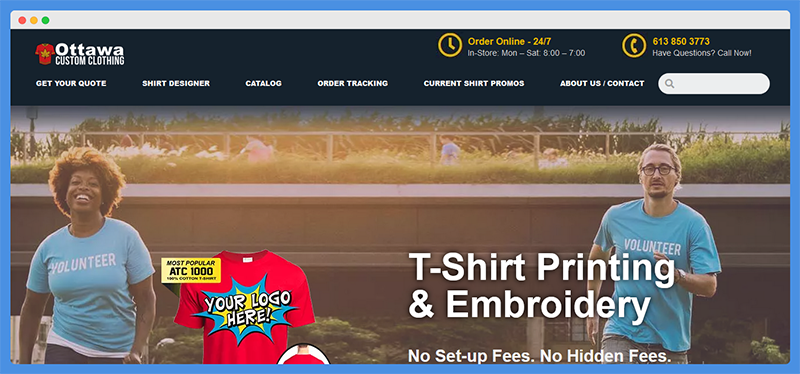 Ottawa Custom Clothing is a custom t-shirt fulfillment company in Canada that offers dropshipping and print on demand services.
The company prints and embroiders shirts using their skill and knowledge to deliver cool custom tees, sportswear, uniforms, and other apparel to Canadians.
Plus, they can give you a sample if you order in the shop or directly to your store.
Ottawa Custom Clothing manufactures near Ottawa and offers discount wholesale t-shirts in Canada. They also ship out 95 percent of its orders by courier but generally, they offer free shipping. 
The courier is next day for addresses in Ottawa from order completion, so this may vary where there are extremely tight deadlines.
Printing, product, and logistics are all handled by the company so you can focus on the marketing and daily running of your business.
Support is available via phone, email, and social media.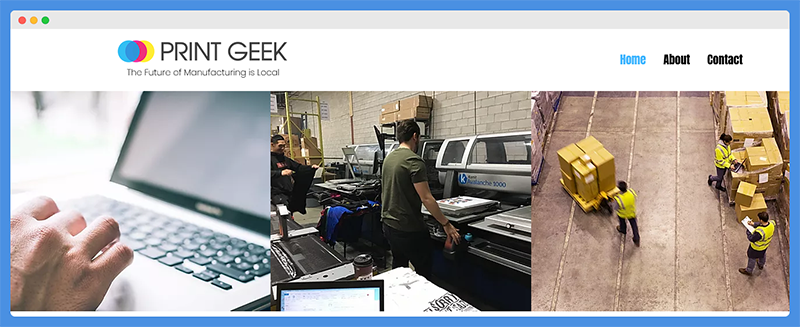 Print Geek is a Canadian print on demand service founded with a vision to offer seamless printing and unmatched quality control for its customers through technology and automation.
The company offers you 14 different products to print including t-shirts and bodysuits for men, women, and children.
Print Geek specializes in made-to-order fulfillment manufacturing and focuses on DTG and digital printing.
Some of the benefits of using Print Geek include
Solid printing experience in DTG, high volume production, and fulfillment
Strategic location in Toronto, Canada, which is close to vendors and shipping providers, as well as customers
Advanced technology to reduce costs and increase speeds of production to save money and time
Quality control in four stages ensures products are 100 percent up to the highest standards
Note: Refer to Print Geek for the latest pricing and shipping rates.
Also Read: Redbubble Vs Printful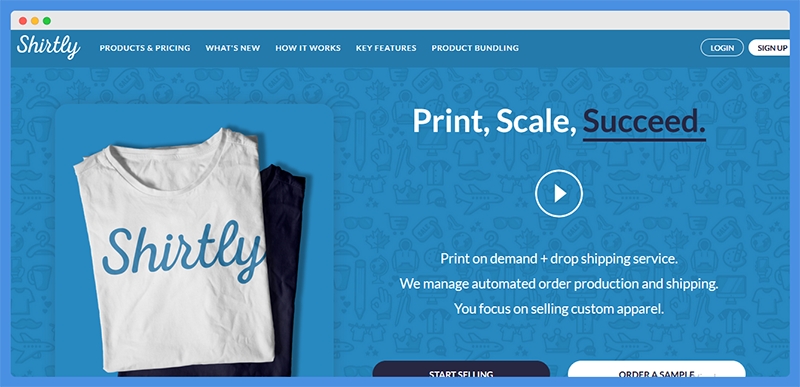 Shirtly is a print on demand and dropshipping service that manages automated order production and shipping for you so you can focus on selling custom items to your customers.
It has a diverse collection of products in its catalog for men, ladies, kids, pets, and other accessories including face masks.
There are no minimums, no inventory for you to handle, and no monthly fees.
The free online platform works in three easy steps:

Connect your store to Shirtly and they'll import your orders automatically
Shirtly will take care of production and shipping with fast turnaround times
Customers will receive notifications, update tracking information, and timely deliveries
Shirtly's key features include the ability to manage multiple stores, white label shipping, discounted shipping rates, automated order import, connecting existing products, and tracking number updates.
You can add your own margins on items and make good profits from using Shirtly by selling what you're passionate about.
For more on their shipping and pricing rates, check the Shirtly website.
Wrapping up
Print on demand and fulfillment in Canada has been a long struggle owing to slower releases of equipment, low Canadian dollar, a bigger marketplace in the US or UK, and a lack of awareness of the print on demand opportunity. 
However, with these 10 Canadian print on demand companies lies your opportunity to get a service provider to work with your business.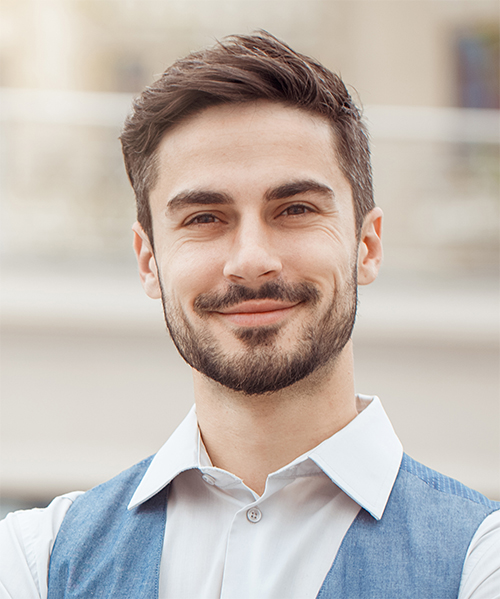 Author: Scott Macarthur
Scott L. Macarthur is a marketing consultant and an online author. He is mostly engaged in providing his expertise to startups and SMBs.