Customization and personalization is a hot topic among marketers and brands.
And over the years, the eCommerce industry has further amplified this phenomenon. Today, customers know what they want and how they want it.
About 80 percent of shoppers prefer to purchase from brands that provide personalized experiences. Print-on-demand platforms and businesses have continued to fulfill the need for personalization.
These platforms allow shoppers to create beautiful arts and designs on multiple items and receive them at their doorstep.
Merchants can create and sell products to customers without maintaining inventory. Also, artists can create beautiful designs and earn royalties for their work.
Printify and Redbubble are print-on-demand platforms for creating and selling custom products. Our feature-by-feature comparison of both tools will help you make a perfect choice.
So let's begin with our Redbubble vs Printify comparison.
Overview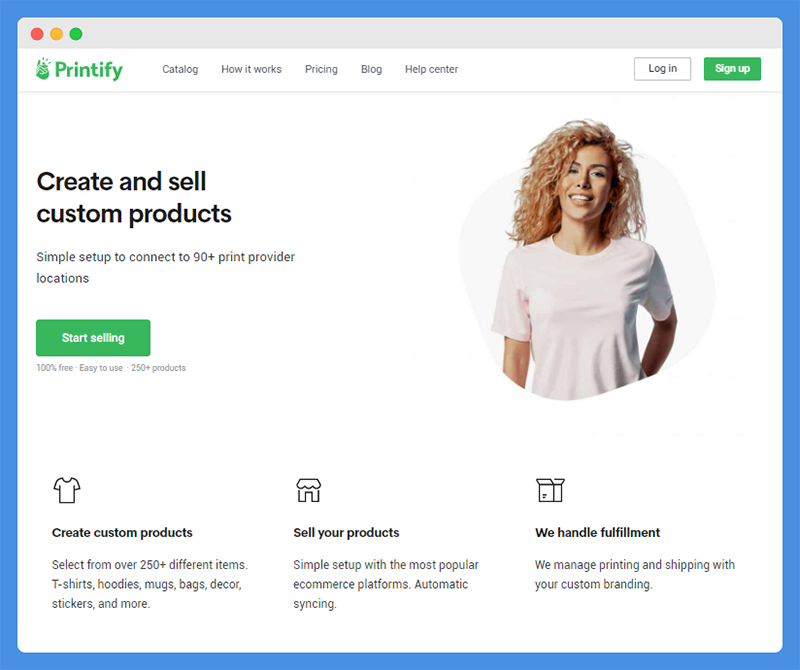 Printify offers a platform and marketplace for selling print-on-demand products like
Men's, women's, and children's clothing
Accessories
Mugs
Phone cases and more
The company has its operational base in San Francisco, USA. Since their launch in 2015, Printify has hosted more than 300, 000 merchants, and over 90 print providers worldwide. Furthermore, marketers have used the platform to generate over 10,000 products daily and three million mockups every month.
With this platform, merchants and dropshippers can create beautiful custom designs on multiple products using their mockup generator. They can sell their product on third-party eCommerce platforms.
Printify integrates with multiple marketplaces and e-commerce platforms including
Wix
WooCommerce
Etsy
Shopify
eBay, etc.
Printify relies on an extensive network of third-party service providers worldwide to offer services like
Printing
Warehousing
Order Fulfillment
Shipping
Printify has print providers in Canada, Germany, China, the Czech Republic, the US, and the UK. Whether you are a merchant or print provider, Printify offers you an opportunity to make decent sales. The platform provides full features to help dropshippers, build, grow, and scale their businesses.
Related: Printify Review

We earn a commission when you click this link and make a purchase.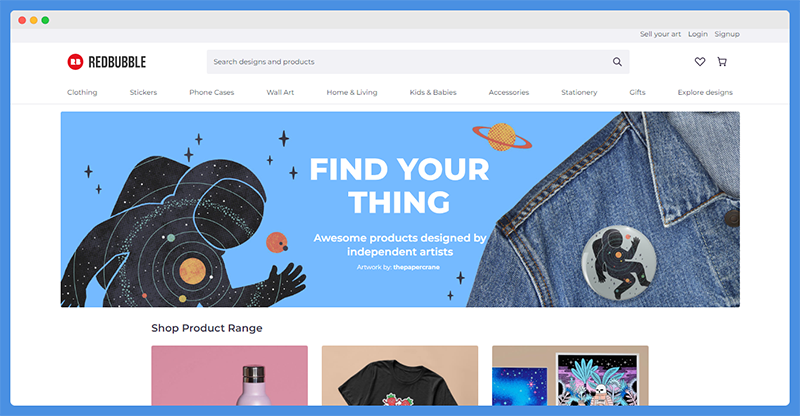 Redbubble is a popular platform for creating and selling print-on-demand merchandise. The platform has a rich catalog of products including
T-Shirts
Wall prints
Phone cases
Home and living accessories and more
With this software, marketers can sell custom designs on products. Creatives are not left out; they can earn royalties via Redbubble's partner program. They can create and sell their designs on the global marketplace or create fan art designs for reputable brands.
The platform connects more than 700,000 creatives, artists, and designers across the world with millions of fans. Redbubble offers warehousing, order fulfillment, printing, and shipping services for merchants across the globe.
Mockup Design Creator
Printify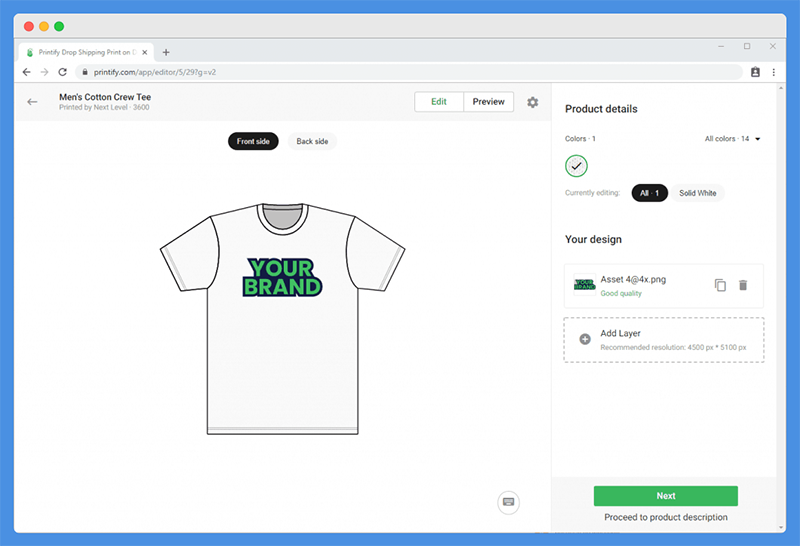 Printify has a mockup design tool that helps merchants bring their creative ideas to reality. With an intuitive drag and drop tool, merchants can create beautiful design mockups for different products. Printify offers different mockup generators including
Embroidery mockup generator
T-shirt mockup generator
Tote Bags mockup generator
Wall Art mockup generator
Phone Case mockup generator
Mug mockup generator
Printify has design and resolution requirements. So, merchants can interact with multiple design elements, choose product size and color, and more. Users can get up to 100 designs and color variants for each product.
The tool allows users to reposition images, designs, and achieve the best placement.
Before creating designs, merchants can choose their preferred print providers. Most print providers and products support different design placements.
While some support design placement on sleeves, front, and back, other support placements on the inner and outer neck labels.
After designing your product, you can preview your designs and view print design areas and angles. Printify makes it easy for merchants to import the product image to their online shop.
Redbubble
Redbubble doesn't have a mockup design tool. However, artists can create their designs based on Redbubble's design requirements, and earn royalties when their designs are sold on products.
Verdict
Printify is the winner. They offer a simple design creation tool to help merchants create beautiful custom products.
Also Read: Best Print On Demand Companies
Partners Program
Printify
Printify allows merchants to create print-on-demand products and put them on their online store. They offer merchant protection policy and merchant support. Printify's support team is available 24 hours to educate merchants and help them get the best out of their business.
You don't need to build a team. You can significantly reduce costs and grow your revenue and profits.

We earn a commission when you click this link and make a purchase.
Printify also provides support for print providers. They help Print providers expand their business globally by integrating with Printify and gaining access to a broad range of print-on-demand sellers.
Redbubble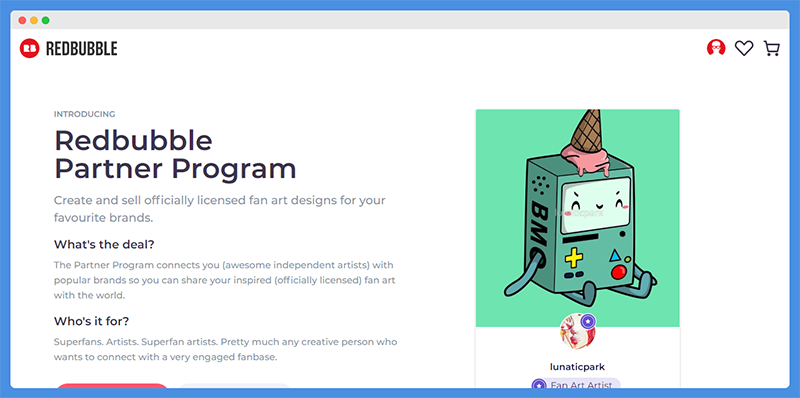 Redbubble has a well-structured partner program for artists, designers, and freelancers. Artists can earn revenue for their work by selling designs in the global marketplace.
Also, they can create fan art designs for known brands.
The platform has an extensive catalog of products. So, artists can place their designs on products such as posters, T-shirts, phone cases, and more.
Merchants can correctly add titles, descriptions, and tags to their work. Plus, they can generate a link to share their designs on other platforms.
Redbubble's pricing strategy allows you to add your preferred markup for your design. So, when a buyer buys a beautiful T-shirt or Mug with your design, the profit becomes your revenue.
You can choose the type of products you want your design to appear and the exact placement.
Artists have full ownership of their design rights, whether they are selling on the global marketplace or creating fan art.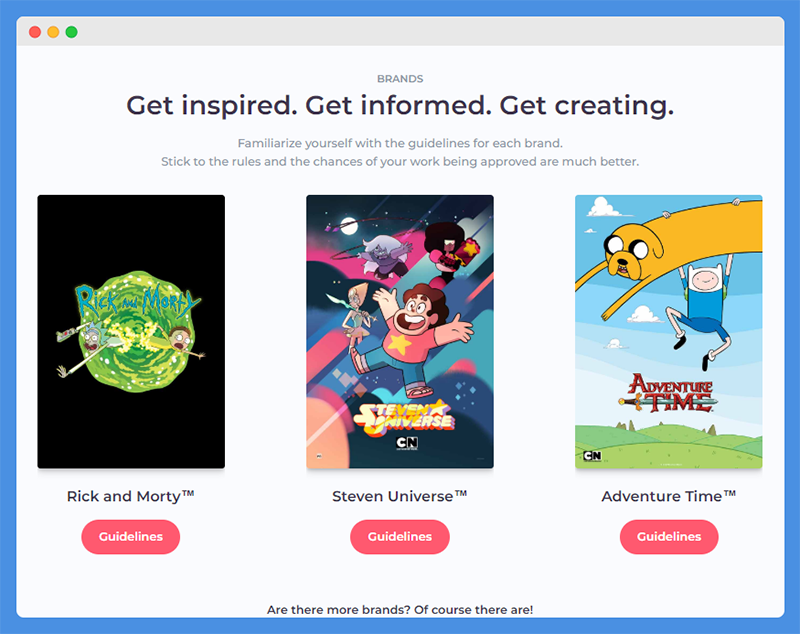 With Redbubble, designers can sell licensed fan art for well-known brands. Each brand has it's set of guidelines that artists must follow. After creating the designs, the brand will review and approve the design for publishing.
Brands that have partnerships with Redbubble include
Fall Out Boy
Dune
Final Space
Captain Scarlet
Johnny Bravo
KISS
Jurassic World
Metalocalypse
Ol' Dirty Bastard
Over the Garden Wall
Scott Pilgrim vs. The World
Shaun of the Dead
Foster Home for Imaginary Friends
Jane the Virgin
Zorro
Thunderbirds Are Go
We Bare Bears etc.
Verdict
Redbubble is the winner. They offer multiple avenues for artists and merchants to earn royalties for their work.
Explore: Printful vs Redbubble
Product Catalog
Printify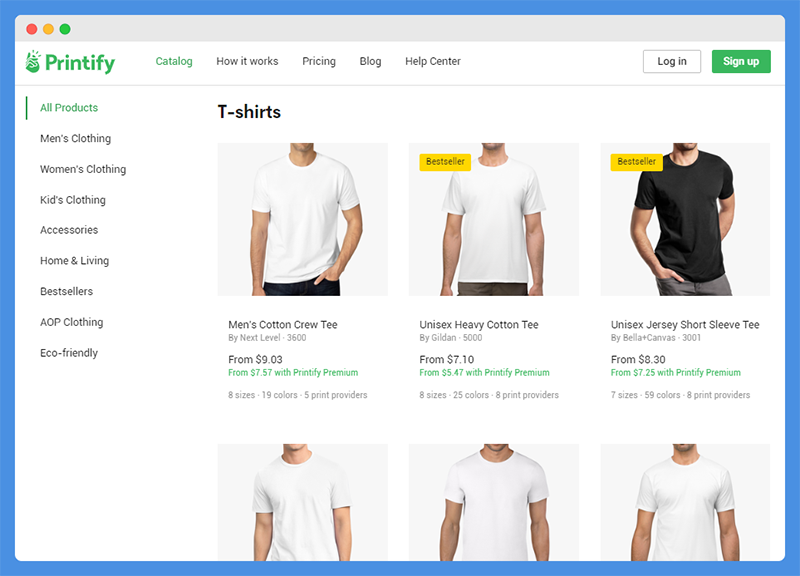 Printify offers a rich catalog of over 250 custom items sold by different brands. The product categories include
T-shirts
Hoodies
Accessories
Mugs
Phone cases
Home and Living items
Art and wall decor
Blankets
Pillows and covers, etc.
You will get quality products from various brands including
AWDIS
Anvil
Bella+Canvas
Case-Mate
District
Fruit Of The Loom
Gildan
LAT Apparel
Next Level
Rabbit Skins
Sport-Tek
Stanley Stella
Redbubble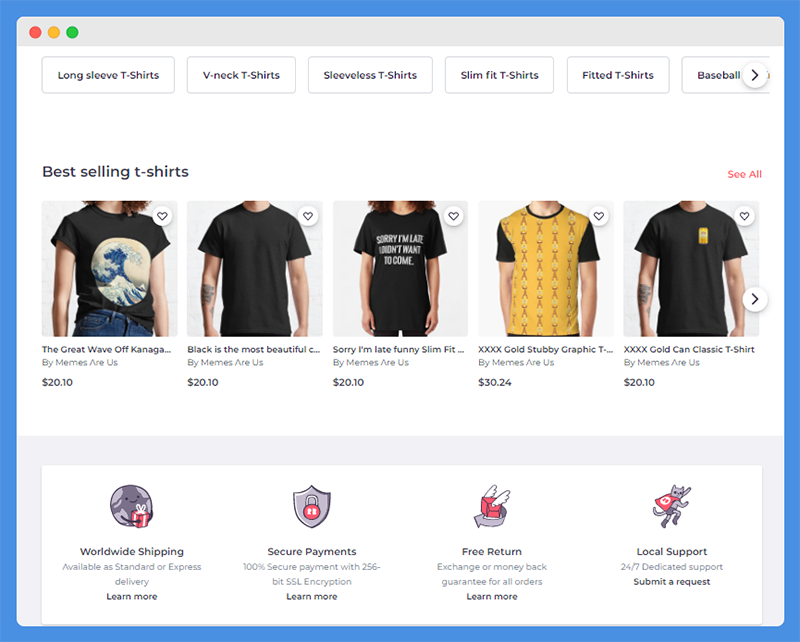 There are more than 70 products in Redbubble's product catalog. You can select designs and place them on some of the product categories, which include:
Gifts
Phone Cases
Kids and Babies
Home and Living items
Wall Art
Stickers
Stationery
Clothing
Verdict
Printify has a slight win over Redbubble in this category. They have a broader product catalog from well-known brands.
Also Read: Best Merch Websites To Sell Your Merch Designs
Designs
Printify
Printify doesn't offer ready-made designs from artists.
Redbubble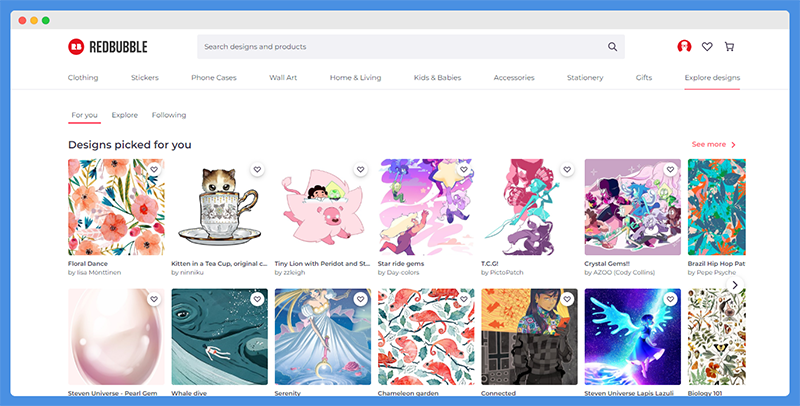 Redbubble has millions of designs from talented artists and creatives. You can choose designs from featured artists or fan art designs from popular brands.
Verdict
Printify doesn't have multiple design options. You may need to create your designs or upload them using the mockup generator.
Redbubble offers over a million designs so buyers can explore and pick designs that catch their attention. So, Redbubble is the winner.
Integration
Printify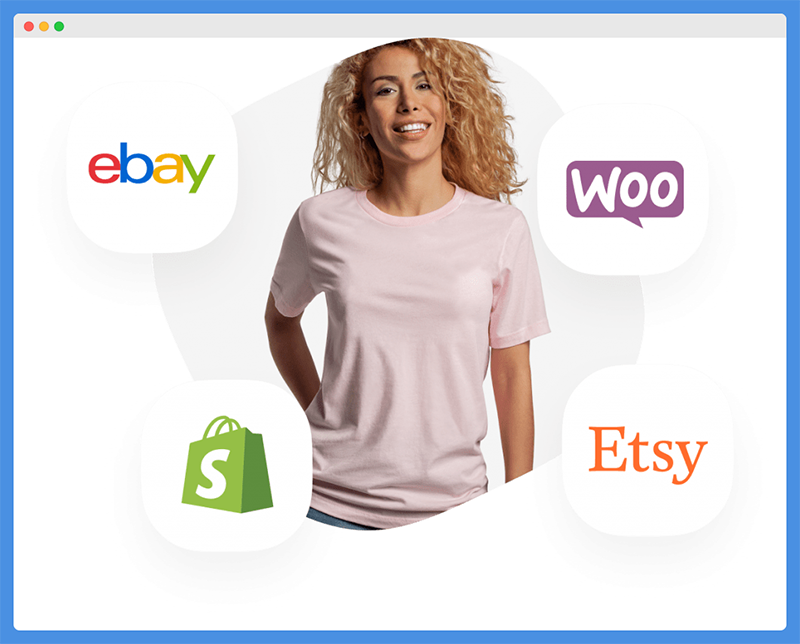 Printify allows merchants to grow their online store with simple integrations and automatic synchronization. The software integrates with multiple third-party platforms, including:
WooCommerce
Shopify
Wix
eBay
Etsy
Prestashop
BigCommerce
Whether you are using one or more eCommerce platforms, you can use one Printify account to integrate with multiple platforms.

We earn a commission when you click this link and make a purchase.
Printify has an API that allows merchants to build custom software and applications that easily connect to their platform. With the API, developers can take advantage of innovative opportunities. Merchants can fully automate their customer requests, printing, order fulfillment, and shipping activities from their online store.
Redbubble
As at the time of this writing, Redbubble did not support integrations with third-party platforms.
Verdict
Printify is the winner. They support integrations with eCommerce platforms and online marketplaces. Also, they offer an API that helps developers create software that streamlines business operations.
Interesting Read: Best Print On Demand Shopify Store Examples
Order Processing And Fulfilment
Printify
With Printify, merchants can make significant cost savings on warehousing, inventory management, and storage. Printify's business model helps merchants sell products from popular brands without maintaining stock.
Printify helps you handle warehousing, order processing, and fulfillment. Besides, they ship your products to your customers, process product returns, and exchanges while you sit back and enjoy your profits.
Redbubble
Redbubble eliminates the risk and cost that comes with holding inventory. Also, merchants can sell quality products in the comfort of their homes while Redbubble handles the rest.
They help merchants process and fulfill customer orders. They also take care of the printing, payment, shipping, product exchanges, returns, and customer care.
Verdict
Printify and Redbubble are both winners. They help marketers handle key processes like order processing and fulfillment.
Brand Customization
Printify
Printify provides extensive brand customization and white-labeling options for dropshippers and marketers. Although the level of customization depends on the print and fulfillment provider, this service is fully accessible.
With the white-labeling and customized branding services, your brand essentials will appear on the package and shipping label. The shipping label will bear your brand name, store name, and return address. Marketers can customize the branding information and shipping label information from your store setup page.
While some print providers provide sleeve label printing, others offer neck label branding and printing options for t-shirts. For example, print providers like DTG2GO and Fifth Sun provide neck label printing for merchants.
Companies use customizations to increase brand awareness, improve brand experience, and customer relationships.
Redbubble
Redbubble offers limited brand customizations for merchants and artists.
Verdict
Printify has the edge over Redbubble in this category. They offer extensive branding and customization options to help dropshippers project their brand and drive sales.
Printing
Printify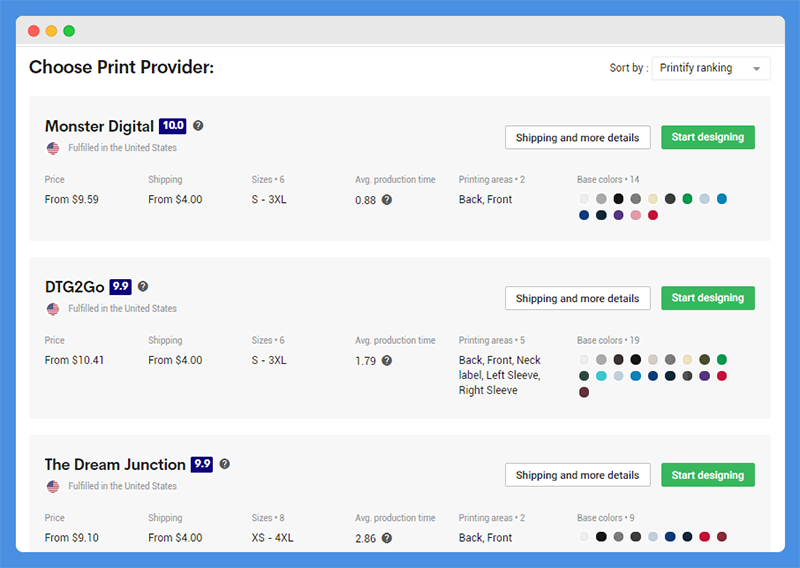 Printify delivers products with excellent quality. Albeit, they partner with an extensive network of third-party print providers to provide print services and order fulfillment. The print providers are strategically located in Canada, Germany, China, the Czech Republic, the US, and the UK. Some of them include:
Print Geek
Tribe Socks
Textildruck Europa
Monster Digital
DTG2Go
WOYC
MyLocker
Troupe Jewelry
OPT OnDemand
Print providers use multiple printing techniques.
Direct-to-Garment (DTG) printing is mostly used on garments
For All-Over-Prints (AOP), print providers use the Dye Sublimation printing method. The AOP method is used for printing on accessories, pillows, mugs, and more.
Print providers offer different products, production time, color combinations, and customization options. Also, they have different base pricing. So you need to have this information to factor your product pricing and shipping costs based on the delivery location.
You can find detailed information on the print providers page or Printify's website. You can also compare shipping rates for print providers and use the profit calculator to calculate potential profits.
Also Read: Printify vs Teespring
Redbubble
Redbubble delivers high-quality prints on items. Just like Printify, they rely on a network of partner printing service providers. When customers place an order, Redbubble forwards the request to printing partners for printing.
Printing service providers use the digital or Direct to Garment (DTG) printing technique to print on items. This printing technique is commonly used in the industry and delivers long-lasting and durable printing.
Verdict
Both Redbubble and Printify are winners. They do not handle the printing in-house. Instead, they have an extensive network of print providers.
Shipping
Printify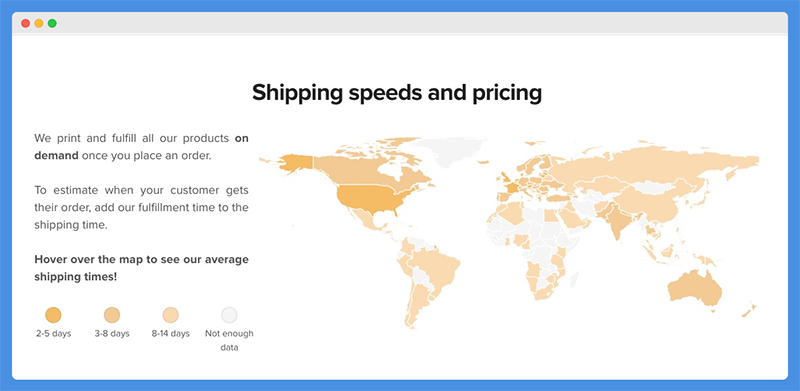 Product shipping on Printify depends on your selected print provider and your delivery location.
For example, Men's Fitted V-Neck Short Sleeve Tee printed by T-shirt and Sons and fulfilled in the United Kingdom has the following shipping rates.
United Kingdom – $ 4.59
European Countries – $9.80
Russia – $11.70
International – $11.70
Australia – $44.50
When the same product is printed by OPT OnDemand and fulfilled in the Czech Republic, the shipping fees include
Czech Republic – $4.50
Germany – $5.50
European Countries – $7.80
International – $11
Let's take a look at another example. Kid's Fine Jersey Tee printed by Print Geek and fulfilled in Canada has the following shipping rates.
Canada – $7.50
United States – $8.50
International – $11

We earn a commission when you click this link and make a purchase.
T-shirts and Sons – Fulfilled in the United Kingdom
United Kingdom – $4.59
European Countries – $9.80
Russia -$11.70
International – $11.70
Australia – $44.45
MyLocker – Fulfilled in the US
United States – $4
Canada – $8
International – $8
Printify has a partnership with third-party shipping companies, including UPS, DHL, and FedEx for delivery services.
Redbubble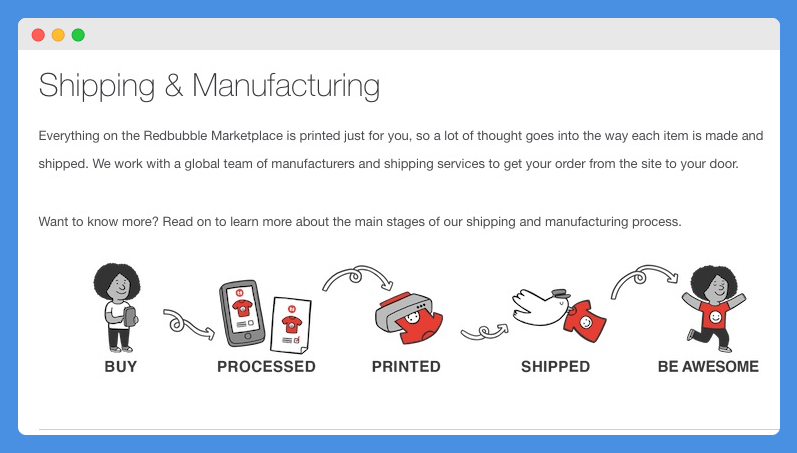 Redbubble has Standard and Express shipping methods. For example, shipping a Fuji Pullover Sweatshirt to the United Kingdom is $6.67.
Some of Redbubble's shipping partners include FedEx, DHL, UPS, and USPS. Shipping rates on Redbubble depend on a wide range of factors including
Type of order
Packaging type
Delivery and shipment location
Shipping method
Packaging type
Verdict
Printify and Redbubble offer multiple shipping options. They are both winners.
Merchant Protection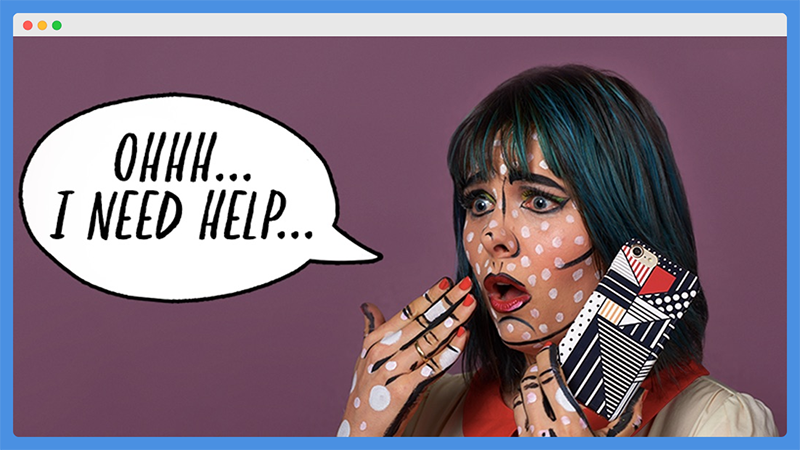 Printify
Printify has a merchant protection program for marketers registered on the platform. The policy covers refunds, reprints, and image control.
Printify performs quality assurance checks on your image to ensure the quality is excellent. Designs go through these checks before the product is printed.
In the event where the printed product has poor quality, Printify will notify merchants about the issues with the image and quality.
The merchant protection program also covers product reprints due to damage, poor quality, and incorrect printing. You can contact Printify merchant support and attach images of the errors.
The support team will inspect and assess your complaints and they will ship product replacements to your buyers quickly.
If the issues persist after the reprint, the merchant protection policy covers full refunds. Like the reprint process, the merchant support team will assess your complaints and issue a refund order to your bank account within one business day.
To gain a more in-depth insight into the issues that qualify for reprints and refunds, please read the Printify Terms of Service.
Redbubble
Redbubble does not have a merchant protection policy.
Verdict
Printify is the winner. Their merchant protection policy covers image quality control, refunds, and reprints.
Also Read: Best Shopify Print On Demand Apps
Customer Service And Support
Printify
Printify offers 24-hour email support for merchants. Users can either fill out a form from the help and support page or send an email directly to the support team
Furthermore, Printify has an extensive resource base containing articles to help merchants get the most out of their store.
You will find topics such as eBay selling, embroidery designing, custom merchandising, etc.. The Printify blog also contains success stories, designs, trends, product news, and marketing tips.
Redbubble
Redbubble offers extensive customer support options for merchants and designers. Customers can access help via email, live chat, or Twitter. Also, they have a comprehensive knowledge base, FAQs, and blog articles.
Designers and artists can take advantage of the active design community on Facebook and Instagram to hone their skills.
Verdict
Redbubble is the winner. They offer more customer help and support options.
Pricing
Printify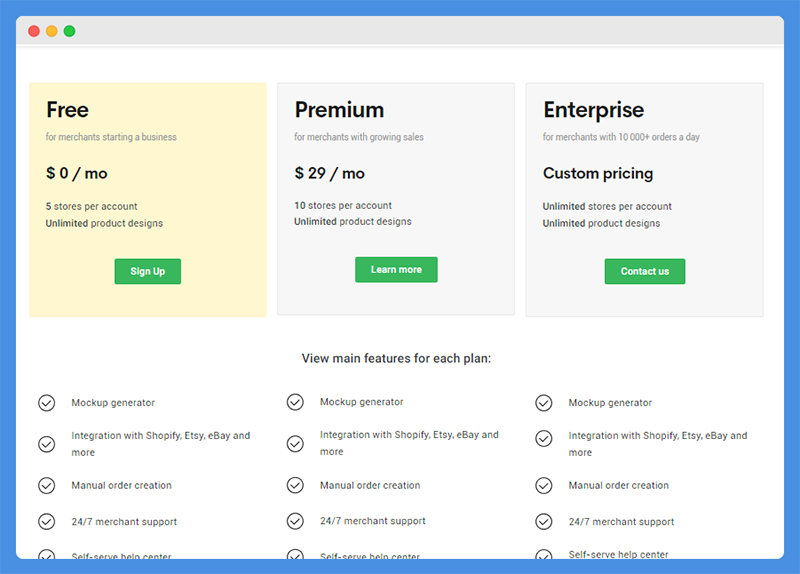 Printify offers three pricing plans.
Free Plan – $0 per month. The free plan has unlimited product designs and supports five stores. It is suitable for merchants who are just starting their business.
Premium Plan – This plan costs $29 per month. It also supports unlimited product designs and integration with ten online shops for each account. If you are looking for a plan that helps you drive sales, this is a perfect plan.
Enterprise Plan – If you have more than 10,000 orders on your online store, this plan is a suitable option. However, you may need to contact the sales team to get custom pricing.

We earn a commission when you click this link and make a purchase.
The beautiful thing about Printify is that merchants can sell products and control their profits. Merchant profits depend on the
Shipping cost
Product cost
Printify monthly app cost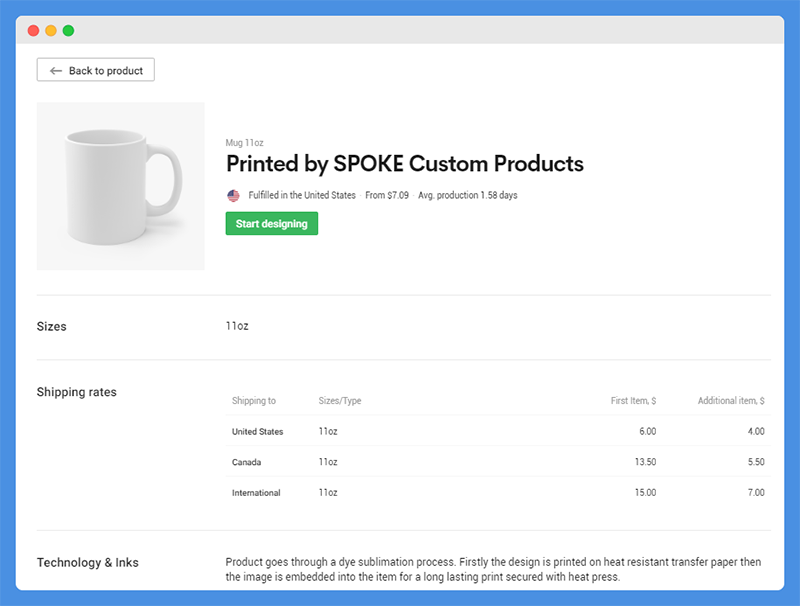 For example, if an 11 oz white ceramic cup fulfilled by SPOKE Custom Products in the US costs $7.09 and the shipping cost is $6, the merchant profit will amount to $36.91.
Let's take a look at the cost breakdown
White ceramic mug plus shipping ($7.09 plus $6)= $13.09.
The Printify app cost = $29 per month.
So if sell one mug on your online store for $50, profits will be $50 minus $13.09 = $36.91
If you sell 15 cups in a month, you will get $36.91 X 15= $553.65
Total monthly profits will be $553.65 minus $29 (Printify app cost) = $524.65.
Redbubble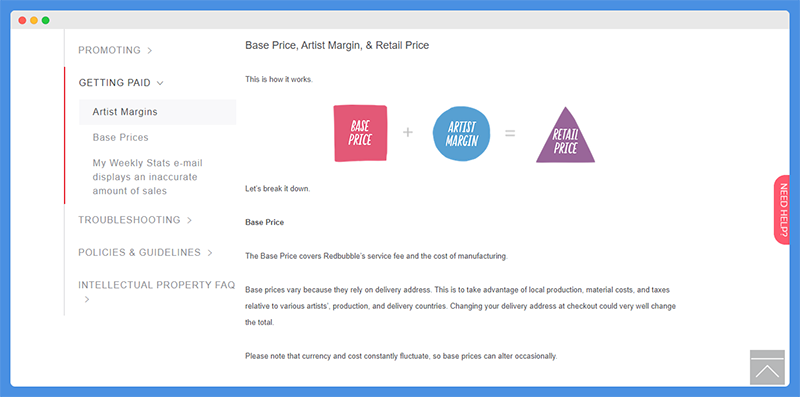 Redbubble makes it easy for merchants to control their margins. Suppose a sweatshirt shipped to Atlanta has a base price of $200. The artist margin at 20 percent markup will be $40.
The retail price for the sweatshirt will be $200 plus $40= $240. That is the artist margin plus the base price. Redbubble's price depends on the artist margin and product base price.
The base price is made up of the printing and production cost. The designer can control their margin by increasing and reducing markups.
Verdict
Both Printify and Redbubble have a pricing model that allows merchants to control their earnings. Albeit, if you want to integrate more than five online stores, you need to pay a monthly fee of $29. So, Redbubble is the winner.
Similarities
Here are some of the similarities between Printify and Redbubble:
Printify and Redbubble are both print-on-demand platforms.
Both have extensive product catalogs including clothing, gift items, and accessories.
Printify and Redbubble help merchants process and fulfill orders.
Both platforms offer multiple printing options and use various printing techniques.
Differences
Advantages
Printify
Printify has an attractive and simple user interface
They have a vast network of print providers
Excellent product quality
Comprehensive product database
They support integration and sync with multiple third-party platforms
Merchant protection policy includes image quality checks, reprints, and refunds
Printify offers extensive customization options
Redbubble
Artists can control their margins and maintain ownership of their work
Extensive product and design catalog
Customer service responds on time
They offer multiple support options
Disadvantages
Printify
Free plans support integration with only five online stores
They do not have a design catalog
Customer service does not respond on time
Redbubble
You may experience poor product quality and shipping delays
Redbubble has limited customization options
Also Read: Printful vs Printify
Final Verdict: Redbubble vs Printify
Printify and Redbubble are incredible platforms for starting and growing a print-on-demand business. They offer an extensive catalog of products, quality prints, and order fulfillment services. Both platforms operate slightly different models and have their strengths.
However, Printify wins in this comparison as it offers more value than Redbubble.
Printify has extensive design customization options and mockup generators to help users create designs. The platform allows users to integrate the platform with their online store.
Redbubble has a vast repository of designs that merchants can choose from. The platform also allows marketers to create online stores and sell their art in the marketplace.
Whether you are starting or building your print-on-demand business, you need to consider platforms that offer factors including
Product and design variety
Product and print quality
Customer care and support, etc.
For these reasons, Printify stands out.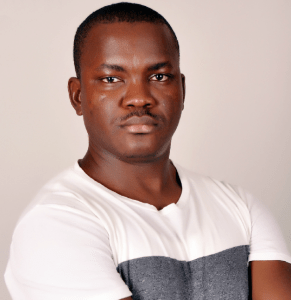 Author: Nicholas Godwin
Nicholas Godwin helps businesses tell profitable brand stories that their audiences love. He's worked on projects for Fortune 500 companies, global tech corporations and top consulting firms, from Bloomberg Beta, Accenture, PwC, and Deloitte to HP, Shell, and AT&T. Works with Mofluid these days.