Editor's note: Both Etsy and Shopify help you launch your ecommerce business, but rather differently. With Shopify, you create your own store. While Etsy allows you to sell on its platform. Depending on what you prefer, you can pick one. Switch to Etsy to stay clear from store setup, management, & marketing. Or switch to Shopify if you have your inventory, want to define your margins, and run your business the way you want.
Shopify and Etsy are both eCommerce sales channels that can help you sell your physical products.
However, they manage to achieve this quite differently.
With Shopify you can setup and create your own eCommerce store where you can sell your products. That way you need to drive your own traffic in order to make sales.
On other hand, Etsy is a marketplace (just like Amazon or eBay are). In other words, you're selling your products on their website.
So they take care of the traffic even though you still need to optimize your products on their website in order to make sales.
Which one do you think would be a better option for you?
To help you make the decision, we're going to compare Shopify vs Etsy in this blog post.
Be it product selection, pricing, exposure, control, inventory or payment processing, we'll discuss all.
Shopify vs Etsy
Product Selection
Shopify and Etsy gives you different options when it comes to the products you're allowed to sell with them.
Shopify
Shopify is an eCommerce platform. As such it doesn't have any restrictions when it comes to the type of products you're allowed to sell on their platform.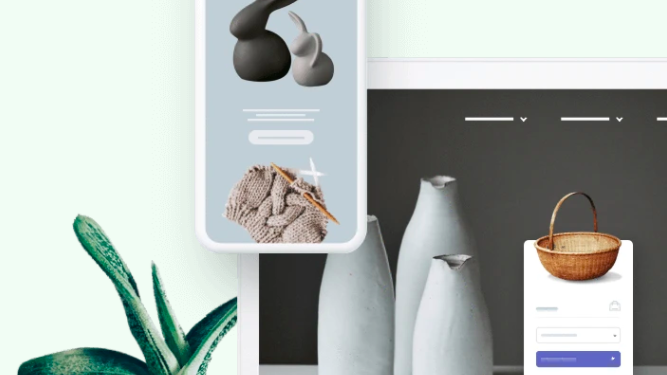 Of course, you still need to sell legal stuff.
And if you're driving traffic with Facebook ads or AdWords, you should sell products that they allow you to advertise.
Otherwise, driving traffic to your store could quite hard and scaling could be almost impossible.
For example: Facebook doesn't allow you to advertise Tobacco products, drugs and drug-related products, unsafe supplements, weapons, ammunition, explosives, adult products and services, misleading and scam products.
Our Pick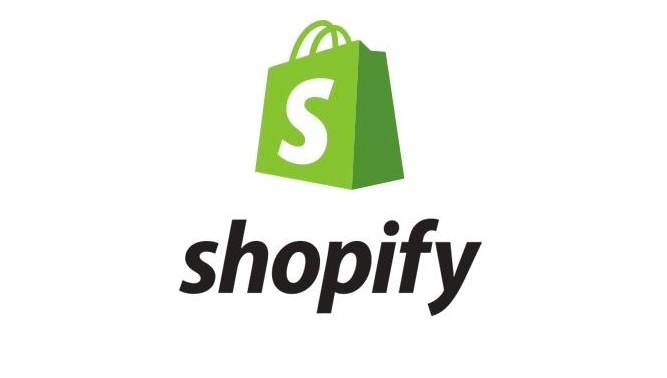 We earn a commission when you click this link and make a purchase.
Etsy
Etsy, on another hand, is a creative marketplace for handmade goods, vintage items, and craft supplies only. Besides that, they also have a wholesale selling channel as well.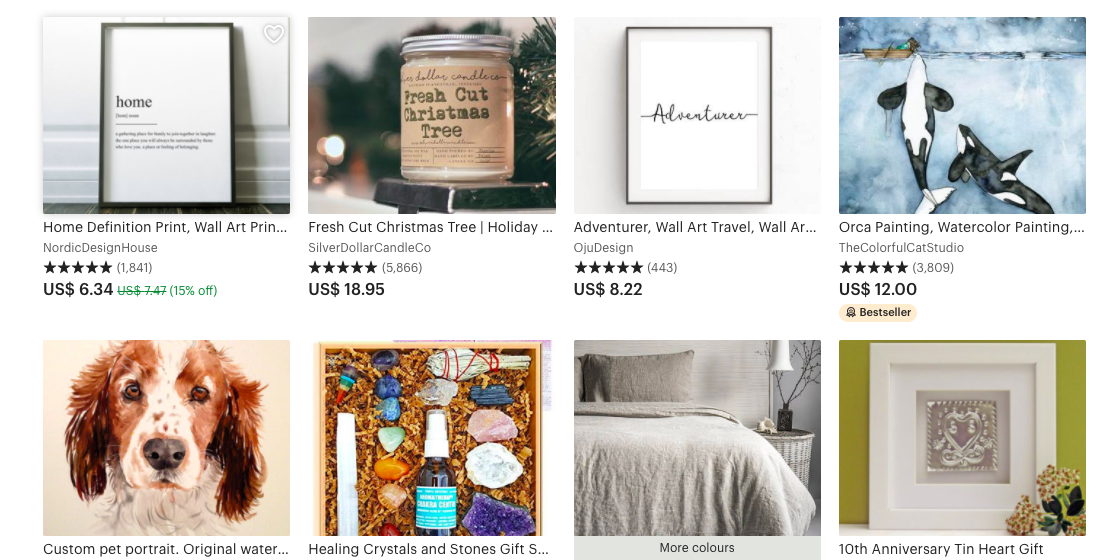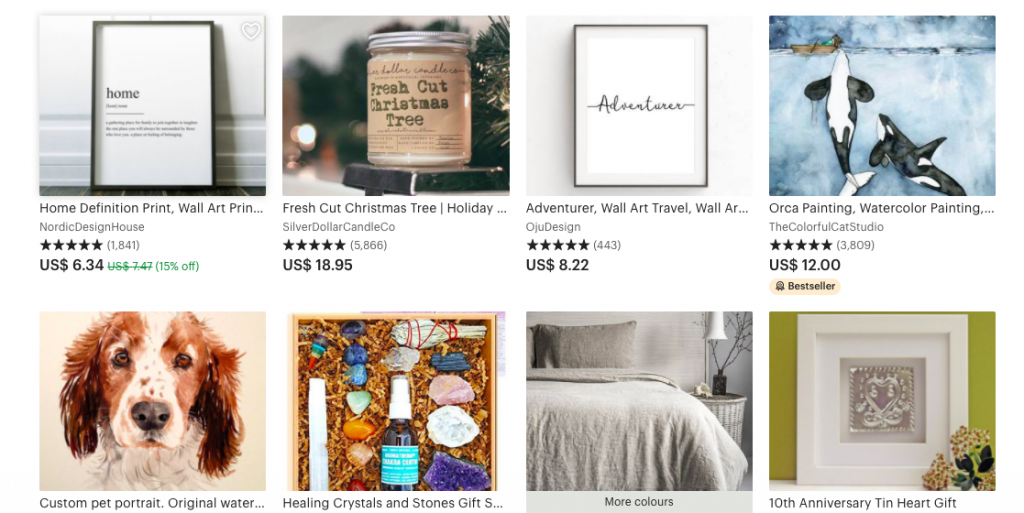 This means that they have a very strict guidelines when it comes to what is allowed and not allowed to sell on their platform.
Here's a quick list of what is allowed:
Handmade items – these are items that are created and designed by you, the seller. If you work with a production partner, you must disclose him in your relevant listings.
You must also use your own photographs of these products. So no stock photos, artistic renderings, or photos used by other sellers or sites are allowed.
Vintage items – to be considered vintage they must be at least 20 years old.
Craft supplies – tools, ingredients, or materials that are being used for the creation of other items or special occasions. This supplies could be handmade, vintage, or commercial (not handmade or vintage). Etsy encourages you to be honest when it comes to the materials being used, how the supplies were made and where.
Even if your products meet the initial criteria for handmade, vintage items or craft supplies, they might still not be allowed to be sold on Etsy.
So here's also a list of things Etsy doesn't allow you to sell on their platform:
Prohibited items – this includes products such as alcohol, tobacco, drugs, animal products, human remains, weapons, hazardous materials, hate items, illegal items or items promoting illegal activities, pornography or mature content, items that promote violence, etc.
Services – in general, services are not allowed to be sold on Etsy. This includes modification services, rentals, spell supplies and metaphysical products, etc.
Items violating intellectual property – Etsy doesn't allow you to sell items that violate their intellectual property policy.
Reselling – reselling is not allowed on Etsy. This means that you can't sell handmade items that you didn't create yourself.
So if you'd like to sell on Etsy, you would need to fit within these criteria.
Otherwise, if you're selling products that are not made by you, then you should start your own Shopify store.
Pricing
So which platform will cost you more – Shopify or Etsy? The truth is it all depends on how much you're selling.
Let's look at how they both charge you.
Shopify Pricing
Shopify is definitely more expensive upfront. The reason for that is that they charge you a monthly subscription fee for their platform.
Currently, they have the following plans available: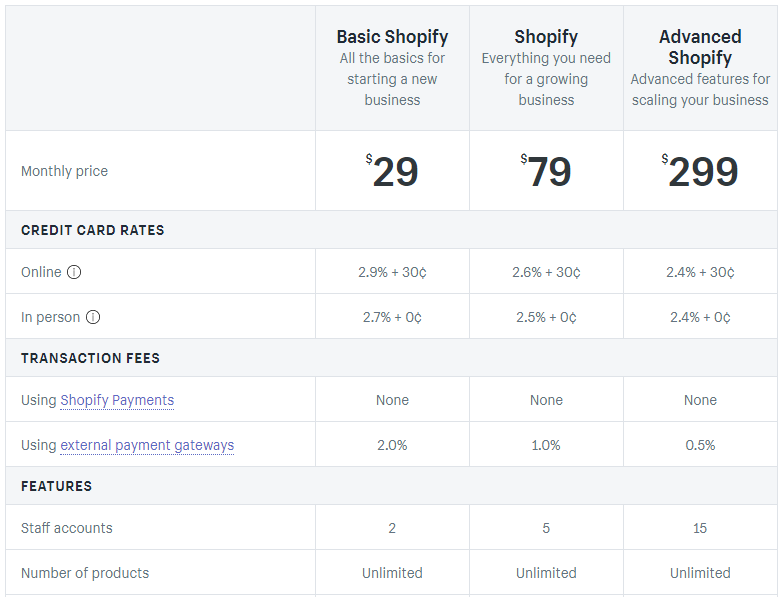 Pricing starts at $29/month for the Basic Shopify plan and can go up to $299/month for the Advanced Shopify plan.
If you use Shopify Payments, there will be no transaction fees for you. However, if you use another payment gateway, you will be forced to pay 2%, 1% or 0.5% on each transaction depending on your plan.
Besides that, you also pay credit card rates of 2.9% + $0.30, 2.6% + $0.30 or 2.4% + $0.30 depending on your plan.
Our Pick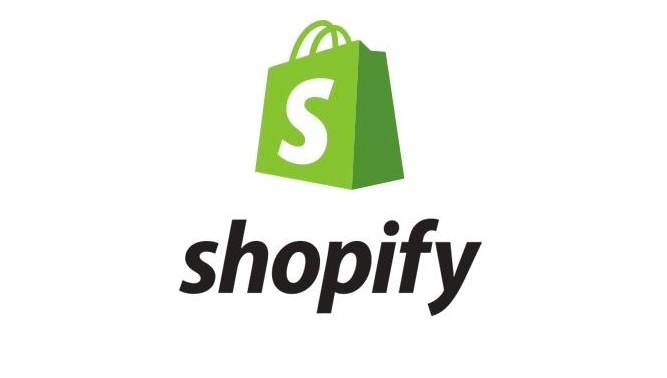 We earn a commission when you click this link and make a purchase.
Etsy Pricing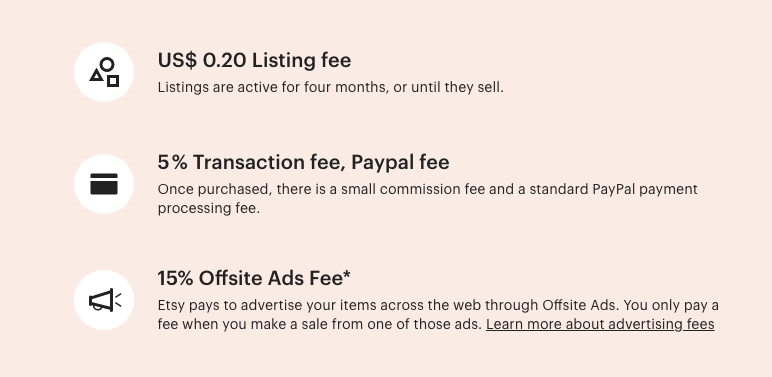 Etsy is cheaper upfront because they don't charge you any subscription fees. Instead, you pay 3 main fees:
Listing fee – $0.20 per item to be listed for 4 months
Transaction fee – 5% on every purchase
External ads fee – 15%. You pay only when you make a sale from the ads
This means that as you scale up your business, Etsy will become more expensive than simply using Shopify.
So this is how Etsy fees vs Shopify works. Consider your pick carefully.
Exposure
Etsy
Does your brand have a huge recognition? If not, then Etsy clearly have an advantage here at first.
They have a well-known brand that people trust. This means that it is much easier to convert and sell items on Etsy.
A lot of people have bought before, they're already happy with their purchases and this gives them the confidence to buy other items into the future as well.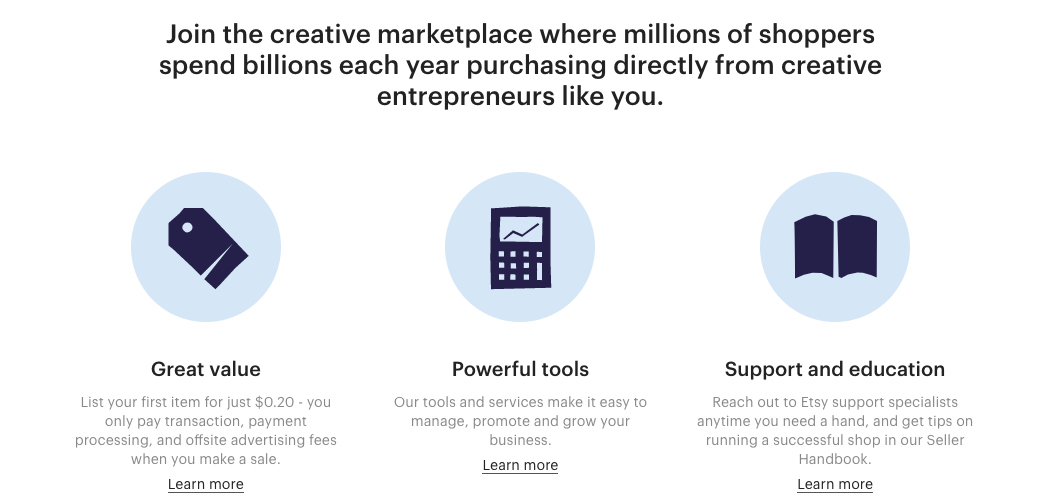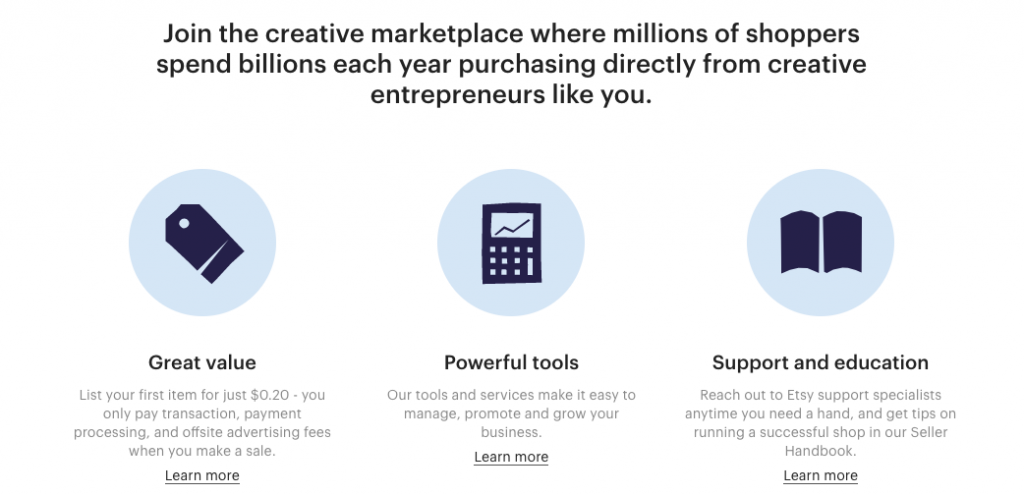 And the best thing is that Etsy takes care of the traffic. They had 33.4 million monthly active buyers and businesses in 2017 that generated $3.3 billion.
So if you're a new brand, this kind of exposure can mean a lot.
On other hand, Etsy might have a lot more traffic than your Shopify store would but it's less targeted.
When people visit your website, they're especially interested what you have to offer. When they're visiting your Etsy listings, they might be just browsing and getting ideas and might not have an interest in buying.
Shopify
A huge advantage of owning a Shopify store is that it allows you to build your own brand.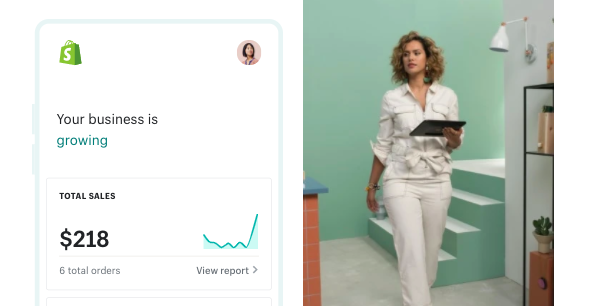 It might take a lot longer to that. So you can build credibility and earn people's trust but in the long-term it will be way more profitable for you.
As you start to get recognized and position yourself in the industry, it will be much easier for you to make sales.
Also Read : Shopify vs Magento – Best Ecommerce Platform
Control
So which platform do you think gives you more control when it comes to the way your products are presented? Shopify or Etsy?
Now let's see:
Shopify
With Shopify, you have a full control when it comes how you'd like your online store to look like.
Shopify has over 100 free themes that you can choose from so you can achieve the look that you want. Besides that you can also take advantage of premium paid themes that will make your website look ever better.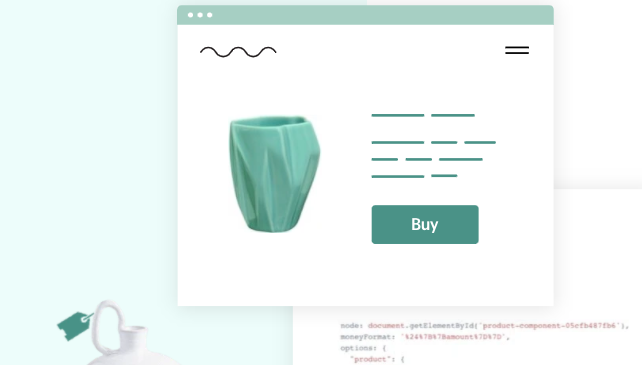 Related : Best Shopify Apps
And if this is not enough, you can customize your website – your homepage, categories, and products pages and make them look the way you want to.
When it comes to control and freedom, Shopify is the clear winner here.
Our Pick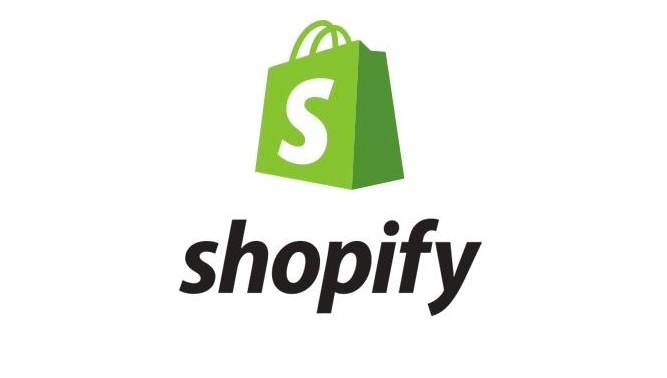 We earn a commission when you click this link and make a purchase.
Etsy
Unfortunately, they are very limited. You're allowed to add only pictures and images.
In your items details section you can add whatever you want about your item.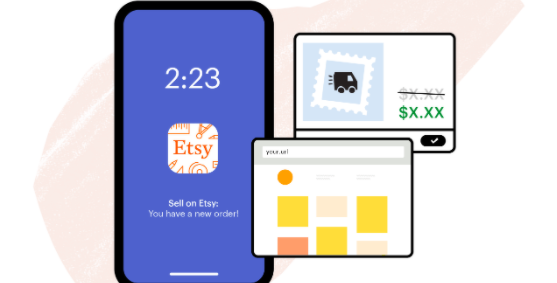 However, you can't really change anything else. This means you can't improve the design of your page and you have zero customization options.
Besides this disadvantage, the listings of Etsy are really easy to use. So all you need to do is load your listings and you don't need to think about anything else.
Ease of Use
We will now discuss how Etsy vs Shopify fare when it comes to ease of use.
Etsy
You might lack control and design options with Etsy, this also makes it easier to start with.
You don't have to worry about having to build your own website, building your pages, buying a domain name, etc.
All that is needed is that you have pictures of your products and a good description.
Of course, you also need to create your seller account on Etsy which you can do in a few minutes.
And a big benefit of Etsy is that it is much cheaper to start with – there is no monthly fee.
Before you start making sales, you would be charged only $0.20 per item listed. Which is not much unless you're listing thousands of products in the beginning.
Shopify
On other hand, Shopify is a little bit harder to setup (but not by a lot). You would need to pick a theme and customize your pages in order to get the desired look.
With Shopify, you would also need to pay a monthly fee (at least $79/month) so it will cost you a bit more upfront.
Related : Best Shopify Paid Apps
Inventory & Payment Processing
Both platforms deal very differently when it comes to inventory and payment processing.
Let's see which one holds the edge – Etsy or Shopify.
Shopify
With Shopify, you get a full inventory management system that syncs with your customers and orders.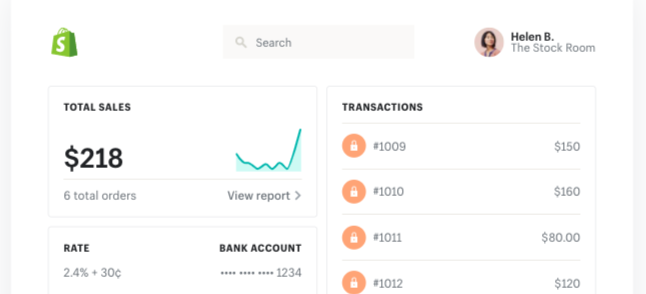 They also give you the option to use their own payment gateway – Shopify Payments. This eliminates the need to use any third-party payment provider or merchant account.
That way you can accept all major credit cards including Visa, Mastercard, and American Express, etc.
Unfortunately, Shopify Payments is only available within United States, Canada, United Kingdom, Ireland, Australia, New Zealand, and Singapore.
So if your business is setup somewhere else, you'd need to use a third party payment provider with Shopify such as Stripe or PayPal.
Useful Read : Best Shopify Free Apps To Boost Sales
Etsy
Etsy is just a marketplace, not a platform. That's why you can only list your products there but you would need to keep your inventory records somewhere else.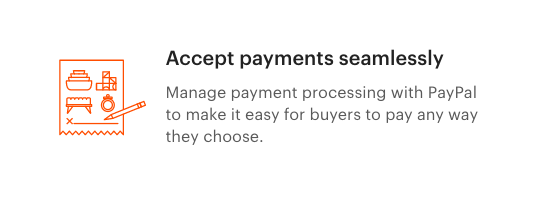 Currently there are some 3th party apps that can tie Etsy's sales into an inventory. However, you would need to manage that into the 3th party and that's not integrated into Etsy.
This could make it harder for you. Especially, if you're selling thousands of products on the marketplace.
Ideal Sellers
So who are the ideal sellers?
Now let's see.
Shopify
Someone who's been selling products for a while and you're starting to build your brand.
You want to have your own store and have full control when it comes to how you would like your products to be presented.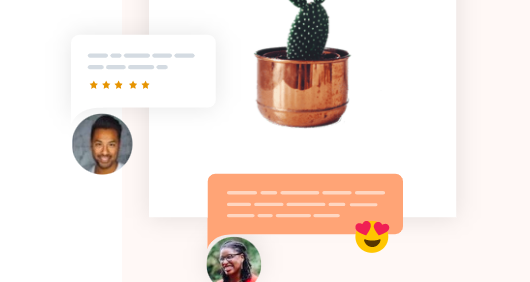 You don't want to compete with other people in a marketplace and you're willing to do whatever it take to drive traffic to your site so you can make sales.
Explore : Wix vs Shopify For Ecommerce Store
Our Pick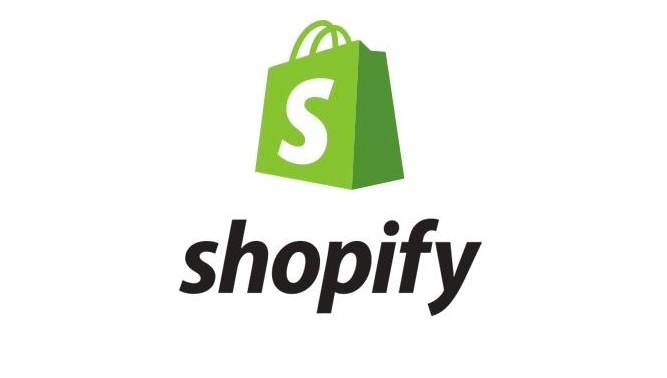 We earn a commission when you click this link and make a purchase.
Etsy
You're a creator of a handmade items, vintage items or craft supplies. You're starting from scratch and you'd like to learn how to sell your products online for the first time.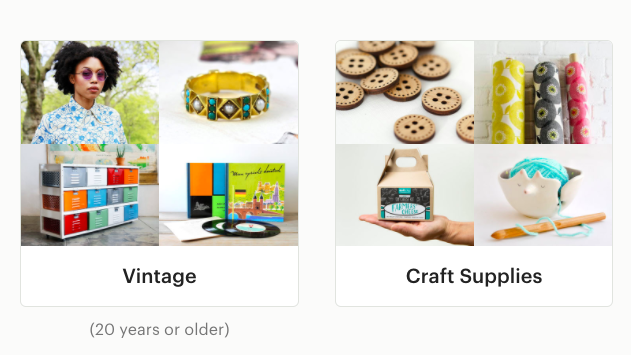 You're probably a one-man show and you don't have much resources when it comes to marketing.
You want to start selling as soon as possible and present your products to the right audience. By putting your items on Etsy, you can instantly reach those people and all you have do is optimize your listings.
Wrap Up – Etsy vs Shopify
There you have our review of Etsy vs Shopify.
Both platforms have their pros and cons. Now that you know them better, you can make an informed decision before getting started.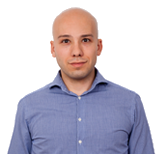 Author: Martin Zhel
Martin Zhel is an inbound marketing expert and Founder of Orior Creative. He specializes in SEO, content marketing & conversion rate optimization.