Editor's note: According to TechCrunch, Shopify has over 6000 available apps as of 2021. An average merchant uses around 6 apps to run his business. Now this says a lot about the needs of Shopify stores. Not only do these apps help businesses manage their Shopify stores better, marketing and sales get easier too. While these apps are perfect for small businesses, big scale businesses can opt for Shopify app developer services for a robust and dynamic e-commerce experience.
If you own an ecommerce site, you most certainly would be looking for ways to enhance your store functionalities as well as the customer experiences – for maximum profitability.
And installing a specific app or extension is the easiest way to plug in a feature- gap within your store.
Each app (free or paid) claims to offer special features that provides value to your store in terms of marketing, optimizing etc.
Amongst thousands of available apps, there are some really awesome and efficient ones that can help you mint money, without making you go overboard with your budget.
Best Shopify Apps
Let's take a quick look at 10 best Shopify apps that you can use to boost sales on your Shopify hosted sites.
Our Pick
We earn a commission when you click this link and make a purchase.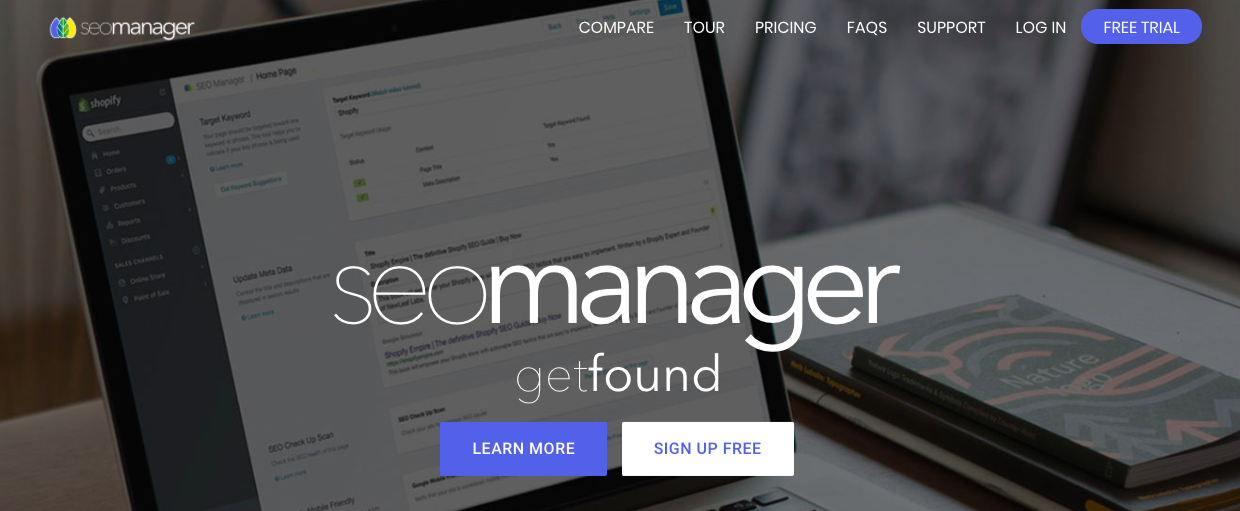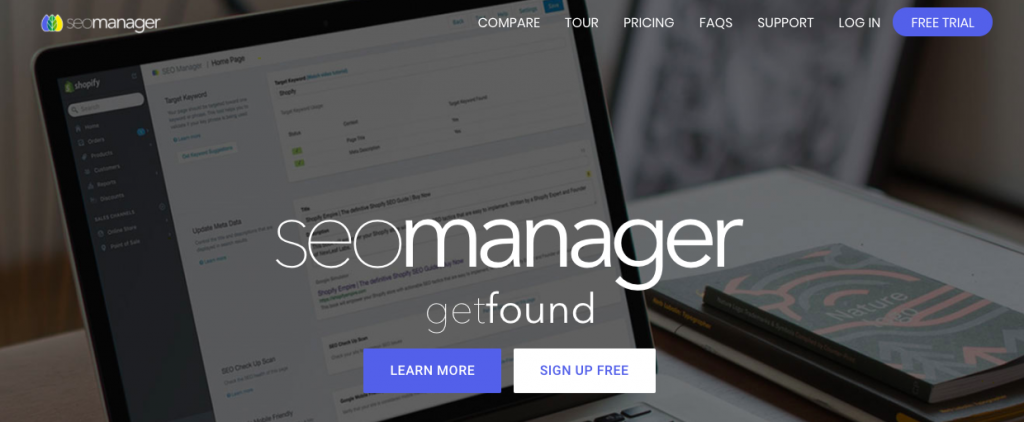 Search engine optimization or SEO is one of the most essential components for any ecommerce site to run successfully.
SEO Meta Manager has over 20 excellent features that can effectively be used to control how your site will be perceived by Google or other search engines.
Improve the ranking of your Shopify site by optimizing the keywords, alt text, page titles, meta titles and meta descriptions and get real-time feedback on your SEO efforts as well.
This will help you to analyse the results and make timely changes. SEO Meta Manager also provides valuable tips for attracting potential customers and boosting your sales.
SEO Meta Manager is priced at $20/ month.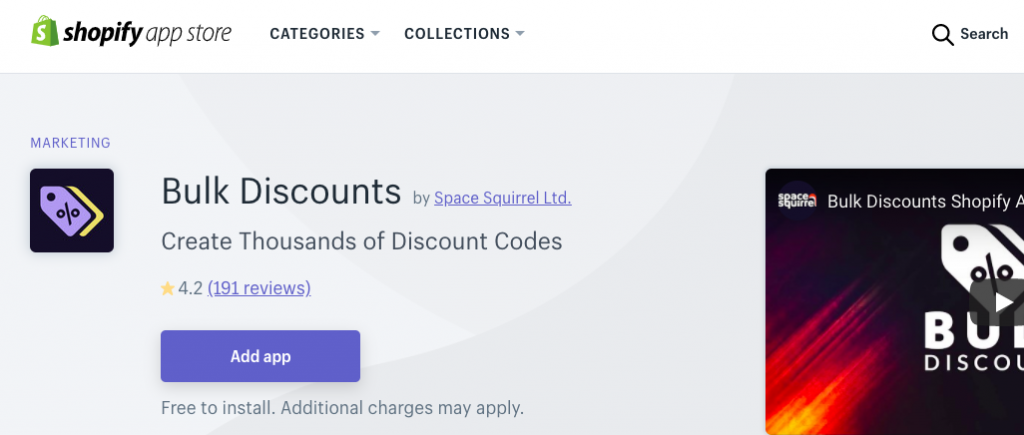 Bulk Discounts is a must-have app for all Shopify stores.
You can use it to create thousands of unique discount codes for your products in just a few clicks, or even import bulk codes from third-party platforms.
These large sets of codes are created either for monetary discounts or for percentage-value discounts, and can be generated for single, multiple or unlimited usage – that expire after a certain period of time.
You can track the conversion rates of each discount set and retain codes that are most profitable while discarding the least converting codes.
Bulk Discounts can be used only if you have an access to Shopify's 'regular' discount code feature, which apparently isn't available in Shopify's STARTER plan.
Bulk Discounts is a FREE upgrade that requires basic Shopify plan or higher.
Our Pick
We earn a commission when you click this link and make a purchase.

Oberlo is one of the best dropshipping apps for Shopify sites, that links your store with the giant AliExpress and gives you access to its multiple suppliers.
It not only simplifies but also expedites the process of searching for thousands of products from AliExpress website, and adding them to your Shopify store.
Oberlo automates all the post order requisites to the point of shipping and notifying the customers, thereby reducing your manual work and time.
It allows you to set your own product margins over a range of prices, and notifies you if the product prices have been changed by the suppliers.
It even tracks the inventory so that you don't sell any out of stock product.
Oberlo has three subscription plans – Free; $29.90 /mo (Basic); $79.90 /mo (Pro)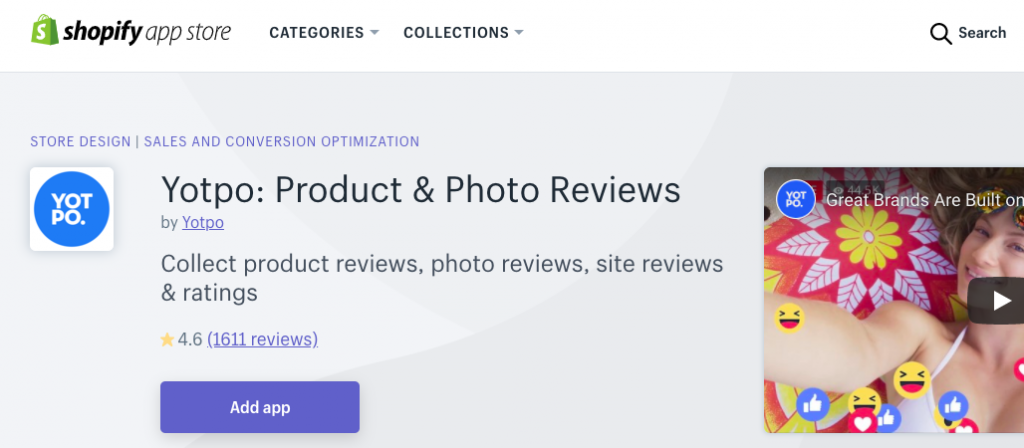 People usually read reviews before purchasing a product, and a site with more number of genuine reviews is considered trustworthy.
Yotpo is a user generated content marketing platform that helps you in getting product reviews from customers who have recently purchased from your site.
The customers have the flexibility to leave their feedback either on site, through pop ups on product pages, or even via the signature in-mail – that is usually sent to them within a week of purchase asking them to rate and review the product.
The feedback is then automatically added to your website and can also be shared across all social platforms for acquiring more traffic.
Yotpo premium package starts at $399/ month.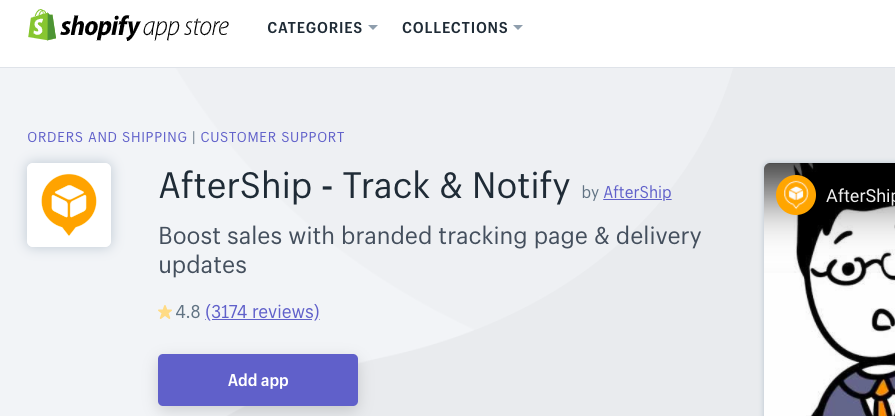 Aftership is an excellent and a much needed delivery app for all type of ecommerce stores.
It is spread across 335+ countries and supports over 396 couriers including UPS, USPS and Fedex.
It tracks and consolidates all the shipping details onto one spot, and provides the current status of any package from the listed courier services – as and when needed.
You can filter your shipments based on dates, status, couriers and destinations.
Aftership also notifies the customers about the progress of their shipments – whether the packages are in transit, out for delivery, already delivered or exceptions.
Aftership subscription plans are – Free ; $10 /mo (Premium); Custom (Enterprise)
Related : Best Paid Shopify Apps
Our Pick
We earn a commission when you click this link and make a purchase.

Exit Offers know when the customers are about to exit your Shopify store or have something left in their cart.
That's when they display your special deal – as one last attempt to get sales from the leaving customers.
You could use it to present your final offer (typically with a small discount on the product they were contemplating to buy) and lure them to close the deal.
They can also be used to capture email addresses from the new visitors in exchange for a discount code.
Exit Offers is priced at $9.99 /month.

Growave is the all-in-one marketing platform that helps Shopify brands reach their audience, engage users and increase conversions with ease.
You get all tools for reaching, engaging and converting your customers like Wishlists, Rewards and Loyalty, Instagram galleries, Automated emails, Reviews, Comments, Q&A and Social login for a great price.
Growave lets your brand go viral by encouraging users to share your brand on social media and email, build strong customer relationships using your loyalty program, comments, and reviews, and drive inspiration and increase conversion rates using customer reviews and user-generated content.
Growave has more than 850 reviews on Shopify with average rating of 5. More than 5000 merchants are already using Growave.
Free plan available. 30-day free trial. Growth plan starts at $119/month.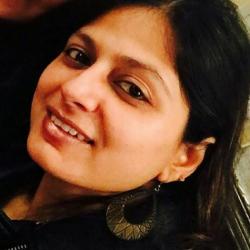 Author: Divya Dube
Divya Dube is an e-commerce subject writer at
Mofluid
. She loves to research and is an avid reader of technology, psychology and fiction. She is also a gadget freak, a traveller, loves chocolates & music and has an immense passion for writing.