What are ecommerce tools? Simply put, ecommerce tools are software and solutions that help you manage and simplify your ecommerce business.
Managing and growing an ecommerce business can be extremely tough. That's why it is so nice when you have the right tools that make your life easier.
Ecommerce business tools save you a lot of time, allow you to get better results and grow your business.
For all those planning to start an online shop or have just started one, we have decided to list some of the best ecommerce tools that can be used to simplify and organize business operations.
Let's get going.
Best Ecommerce Tools For Your Business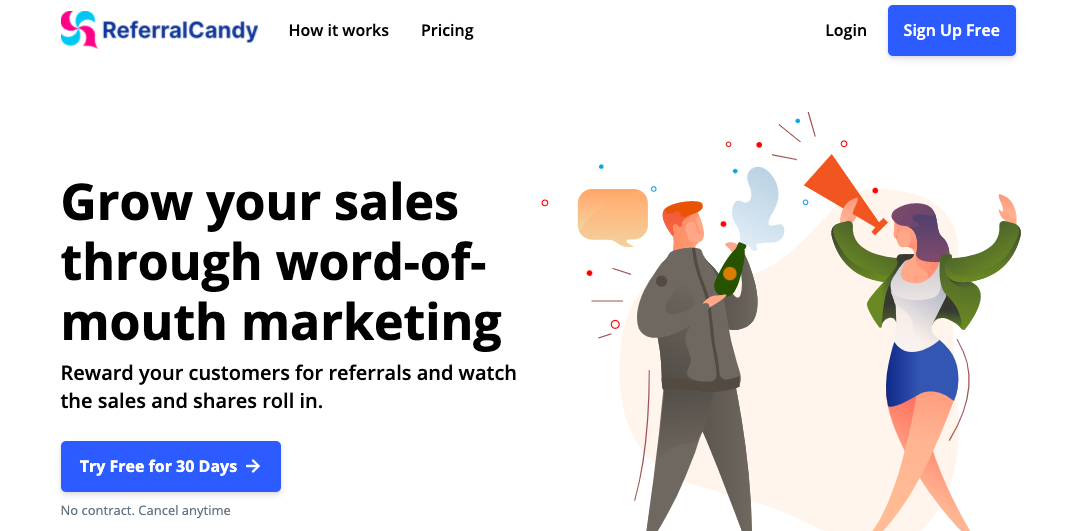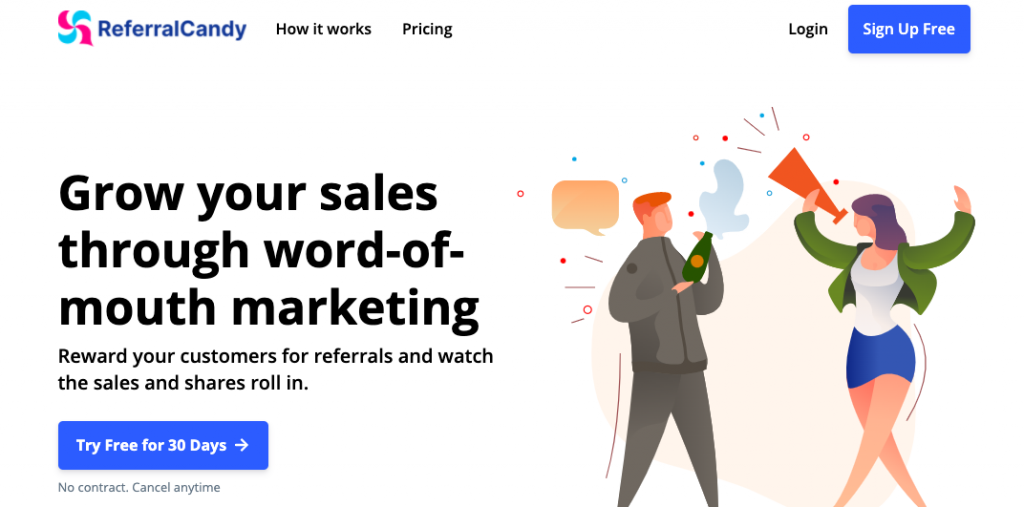 Referral Candy is a tool that allows you to create a referral program for your ecommerce store.
With it you can easily additionally from your current customers by rewarding them when they recommend you to their friends.
You can setup a variety of rewards and incentive programs – you can offer cash, coupons or anything else you want.
Each customer gets his own referral link making it very easy for him to share.
You can get your customers in your referral program by:
Sending them a blast email
Putting a sign up form on your website
Creating a standalone landing page where customer can get their referral link
Sending them an automatic email after they buy from you
You can easily create all of this without the need to use any code or any other software.
Their pricing has two plans. The Premium plan at $49/month + commission and Enterprise plan at $3999/month which is billed yearly.
All plans come with 30-day free trial.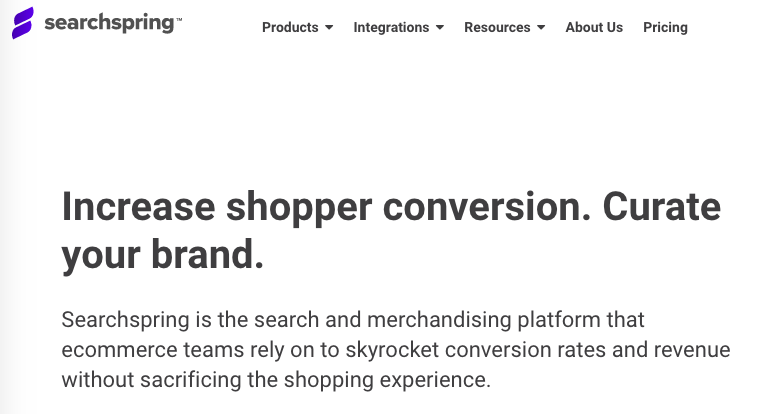 SearchString is a site search solution that makes it easier for shoppers to find the right product on your ecommerce site.
Their intelligent site search ensures that your visitors see highly relevant search results.
This level of relevancy is made possible by using data from:
past user behavior
context
product data
custom business logic.
Results happen quickly with average response time within less than 1 hundred of milliseconds.
SearchString can also help you provide better navigation to your users by dynamically displaying the most relevant facets and results.
You can enhance the shopping experience on every page by adding product recommendations and product finders to help increase average order value, units per transaction and overall conversion.
You can even customize results to meet your brand's aesthetics and build landing pages based on your own needs.
SearchSpring pricing is based on traffic volumes and number of products. Get in touch with them to get a custom quote.
Useful Post : Guide To Ecommerce Content Personalization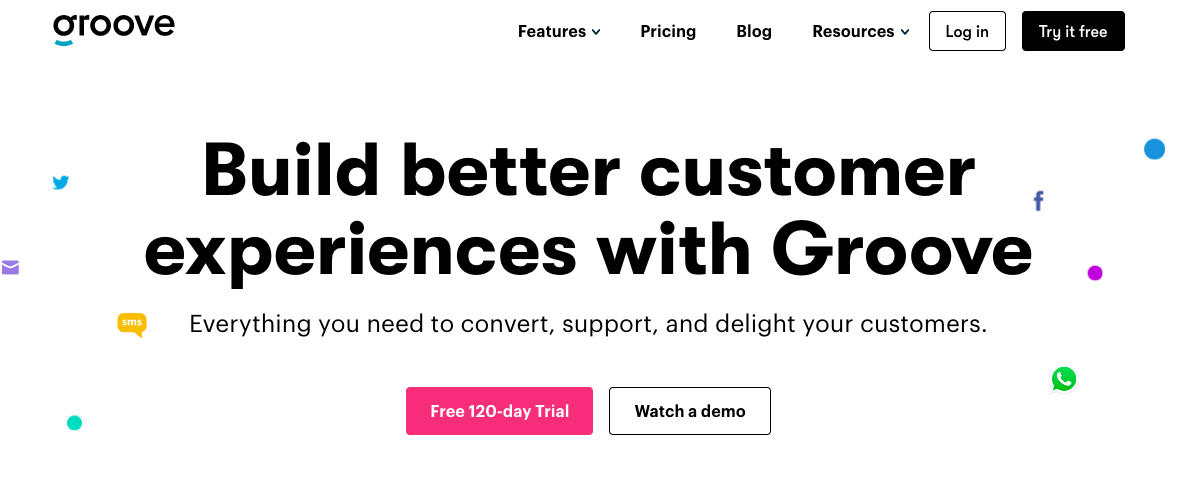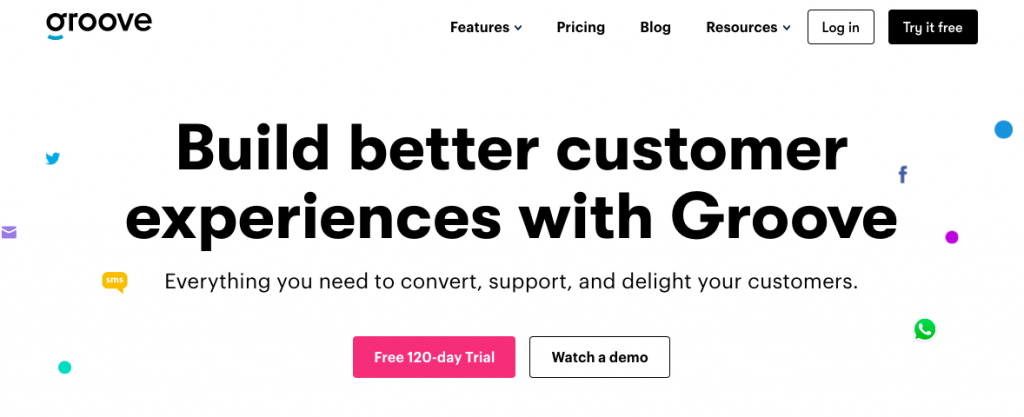 Groove is one of the best Support tools for ecommerce businesses.
Groove is a help desk software that allows you to deliver an awesome support to your ecommerce customers.
Groove makes support ticketing really easy.
Integration takes less than 3 minutes and it covers everything from email, Twitter, Facebook, Live Chat, Phone calls & SMS.
You can easily assign supports tickets to anyone from your team.
At the same time with Groove they would know which person is responsible for which ticket so you would never have people missing on answering emails.
You even get a real-time information on who's responding to which ticket so you never get 2 people responding to the same ticket.
You can add private notes that only you can see.
You can ask questions, make suggestions, and review messages before they are approved and sent.
You can save tons of time by answering common questions with canned replies which you can easily modify.
You can organize your tickets with labels which you can use in the future.
Related : Zendesk Chat Vs Intercom – Which One To Choose
Groove allows you to easily automate your workflow and setup the rule on how tickets are handles.
What's great is that tickets can be managed straight from your inbox.
It's easy for you and it's easy for your customer who would never even know you're using help desk.
Last but not least, it's important to mention that Groove helps you measure how well your support is performing and you can use its reports to find problems and improve it.
When talking about good customer service tools for ecommerce business, it's hard to ignore Groove.
Groove pricing includes 4 plans:
Starter – $9/user/month
Plus – $19/user/month
Pro – $29/user/month
Company – contact them for a quote
Useful Read : How Ecommerce Agencies Are Increasing Their Customer Lifetime Value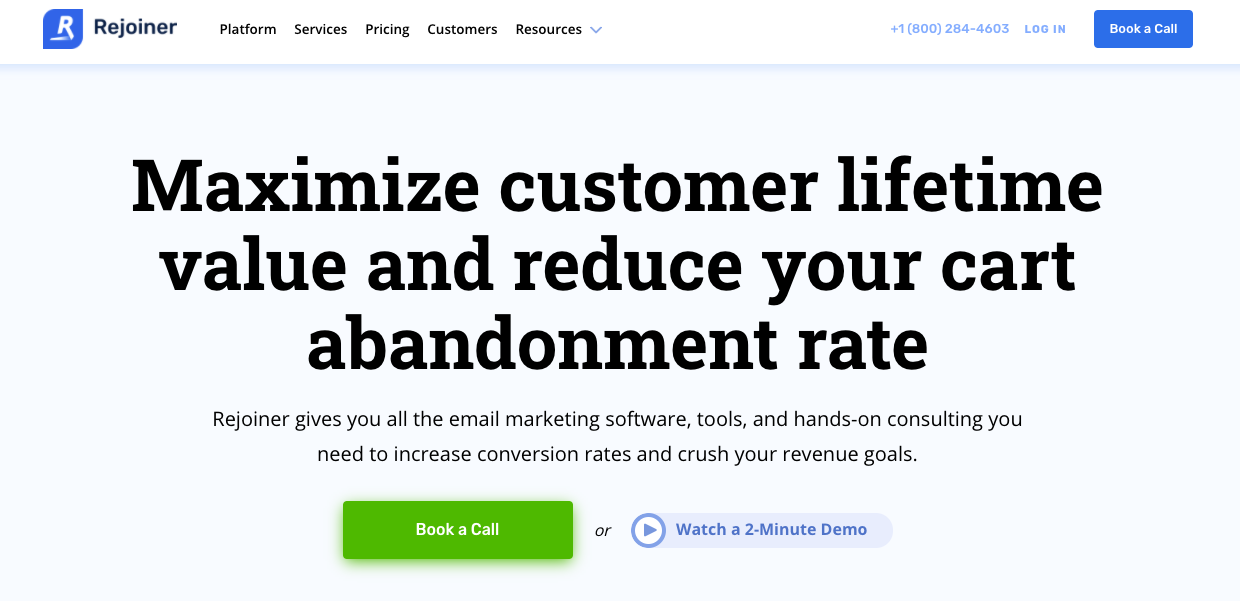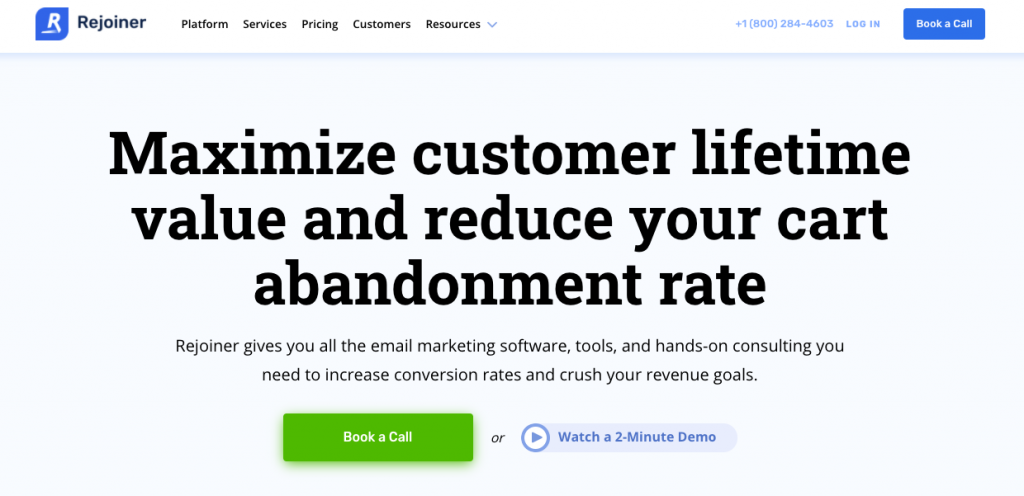 Next on our list of best e-commerce tools is Rejoiner.
Rejoiner is a marketing automation platform designed to help ecommerce businesses grow their revenue.
With its help you can easily create cart abandonment emails and recover and concert those who didn't finish their orders.
You can create campaigns not only for people who abandon your shopping cart but for people who view your products but don't add them to cart as well.
In your browser abandonment emails you can showcase viewed products, relevant top seller products and dynamically generate recommendations to get people back into buying mode.
With Rejoiner you can use a recommendation algorithm that does an incredible job at predicting what products your customers would like to buy next.
Then they will be automatically serviced in your next email campaign.
You can also setup campaigns for customers who haven't bought from you in a long-time and win then back over with a relevant campaign.
Rejoiner pricing depends on the number of contacts you have. Although they have a calculator on their pricing page to give you an idea but you'll have to book a demo with them for the final quote.
Useful Post : How To Use Push Notifications To Increase Sales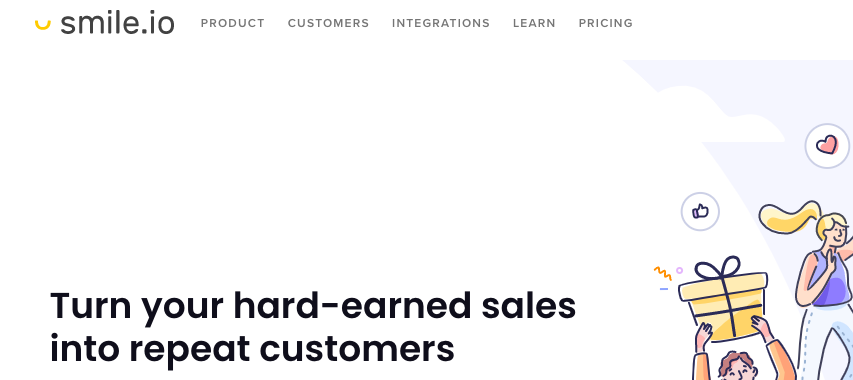 Sweet Tooth is an awesome software that helps you build loyalty programs for your ecommerce store.
That way you can easily increase your customer retention, lifetime value and revenue.
With Sweet Tooth you can give reward point to people when they:
Register and create a customer account. Once people register you can easily get more information about them and put them in your sales funnel.
Share your content on social media. That way you get more reach and they get rewarded.
Refer your store to their friends. That way you can easily get new customers.
Buy from you. That way you can increase customer retention, build loyalty and sell again to these customers.
Have a birthday. That way you will make them feel special and they will love you for it.
It is one of the most popular tools used in e commerce today.
Smile pricing includes the following plans:
Starter – $49 per month. Best for fresh entrepreneurs
Growth – $199 per month. Apt for mid sized businesses
Pro – $599 per month. For expanding businesses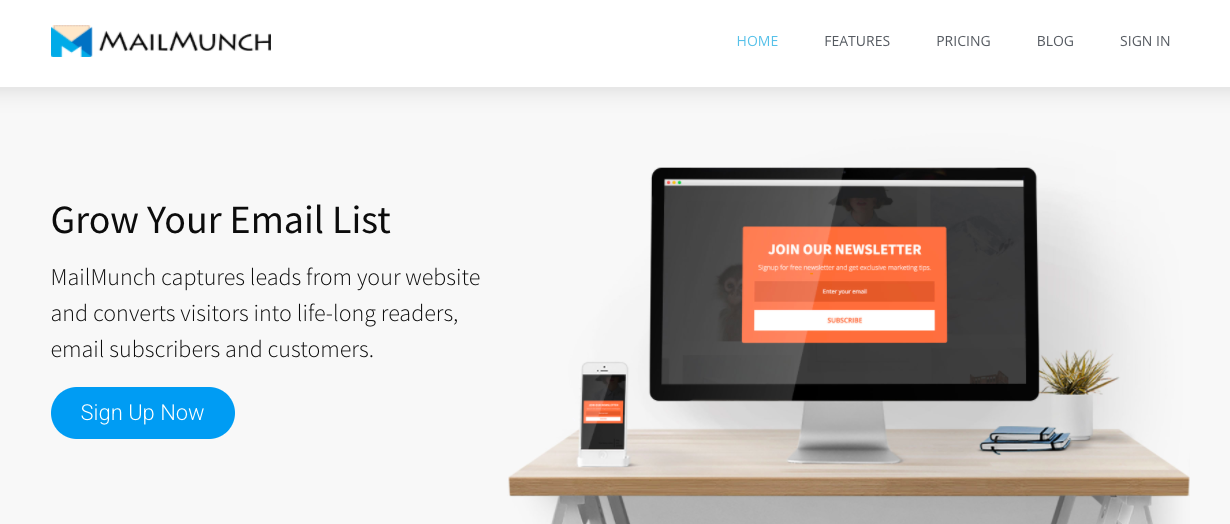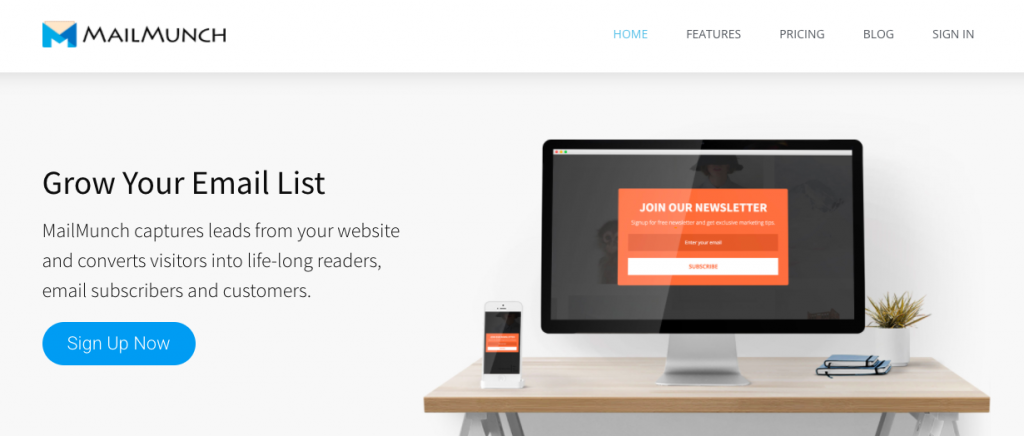 Ecommerce marketing tools are almost a necessity for online businesses today.
MailMunch is a platform that allows you to easily generate leads and grow your email list.
With its help you can easily create any type of opt-in you'd like. Everything from:
Popups
Sidebars
Top bars
Slide boxes
Landing pages
You can easily use MailMunch to convert your abandoning visitors into leads by using their exit monitoring technology.
That way when a visitor is about to leave your website, you can use a nice pop to convert him into an email subscriber and convert him at a later.
Related : Best Shopify Pop-up Apps
All themes that you can use a fully customizable so you have a full control when it comes the way they look.
All opt-in forms can be A/B tested so you can easily find what works better when it comes to design, copy and offers.
MailMunch pricing plans are as follow:
Free
Essential  – $9.99/month
Pro – $19.99/month
You get as much as 30% discount on annual plans.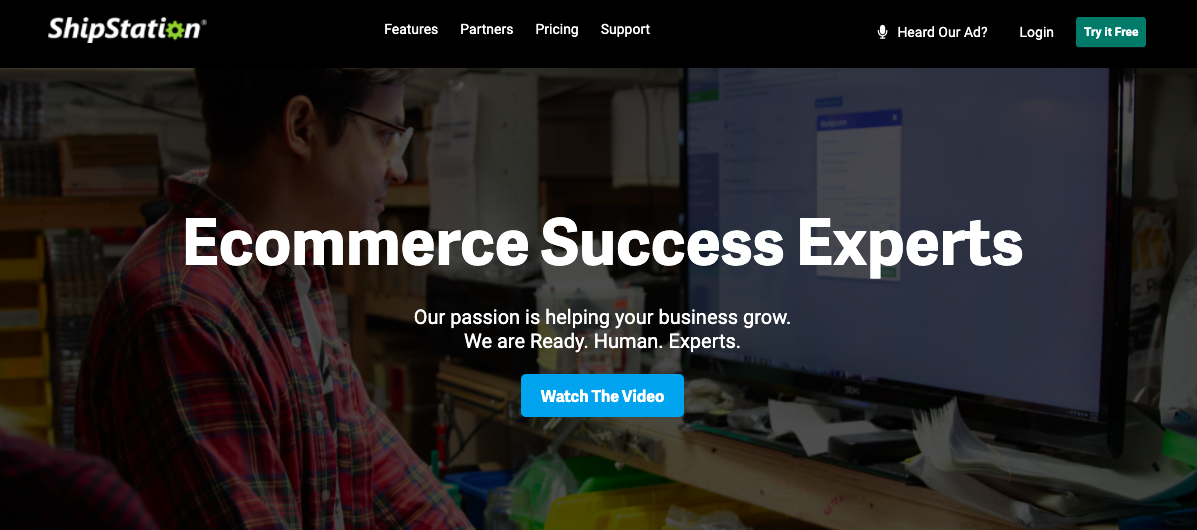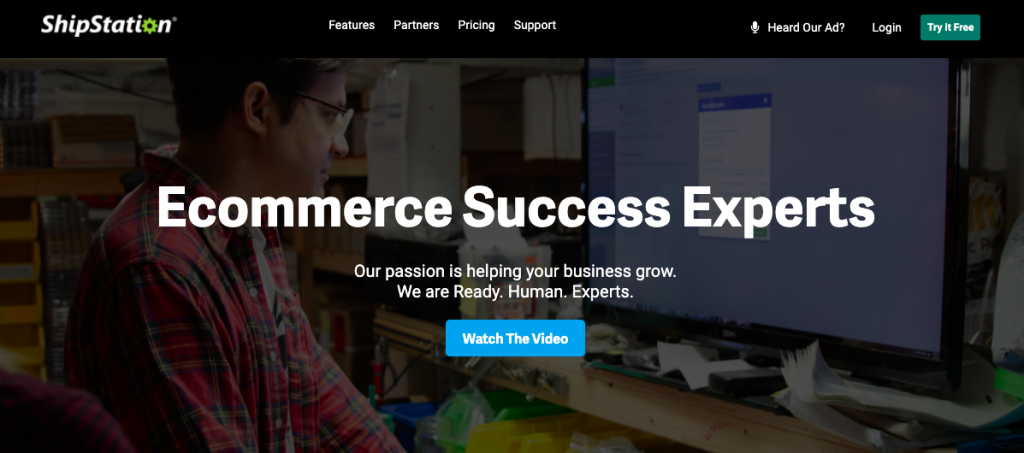 Among more important tools needed for ecommerce websites is a good shipping solution.
ShipStation is a tool that allows you to easily import, manage and ship your orders.
You can import orders from unlimited selling channels. You can integrate it with almost any shopping cart and marketplace.
Once it is connected, Shipstation will import all your orders for you and you can start using features such as printing shipping labels in a bulk and automate all your orders.
You can ship your orders using your favorite carrier.
If you use more than one, Shipstation will even show you which one is cheaper.
Their mobile app allows you to easily manage, ship and track all orders straight from your phone.
What's pretty cool about shipstation is that it easily allows you to automate the whole process so you don't need to worry about anything.
ShipStation pricing plans start from $9/month and go up to $159/month depending on the shipments you do per month and the number of users you require.
You Might Want To Read : Best Shopify Apps For Dropshipping Store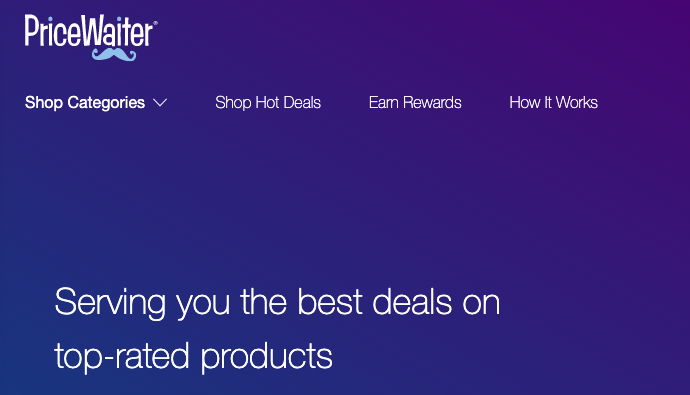 PriceWaiter is a price comparison tool for ecommerce websites that allows your visitors to ask for a lower price on any product.
That ensures that you're never selling products on a price that's not converting, simply because your competitors are offering the same items for less.
With PriceWaiter visitors can name the price they are willing to pay and you can decide to approve it or not.
That way you can always be profitable.
At the same time, that way you can keep your pricing private so your competitors will never know the amount of discounts you're willing to offer to your customers.
You can choose the size, color and location of your name your price offer in order to make it more consistent with your brand and improve conversions.
You can also make your offers available only for a specific amount of time to encourage visitors to take immediate actions.
PriceWaiter let you take advantage of their exit intent technology and show a "name your price" popup to convert your abandonment visitors.
PriceWaiter pricing starts at $49/month and can go up to $1,499/month depending on the features you use. Per transaction charges are extra if you don't opt for flat rate pricing.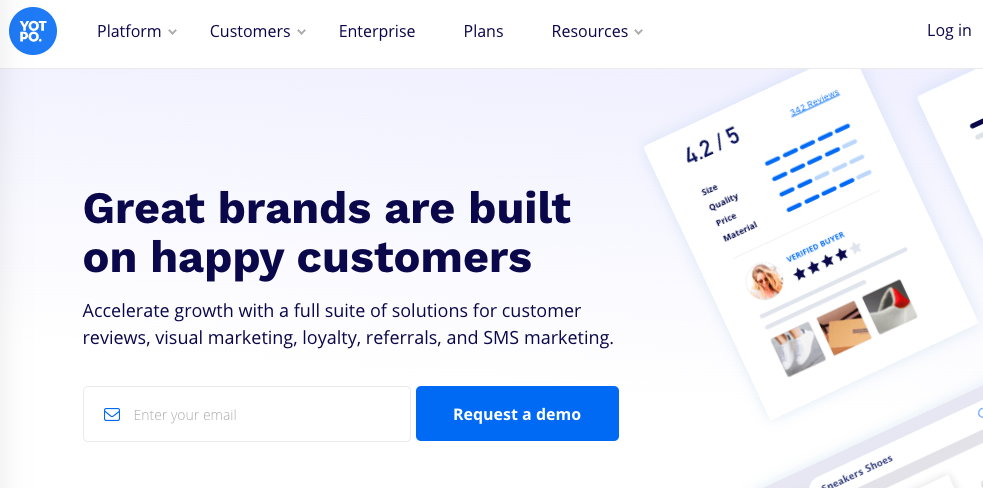 When talking about utility tools for ecommerce site, Yotpo can't be left out.
Yotpo helps you generate more customer reviews by emailing your clients right after purchase.
Their frictionless submission process allows you generate up to 9 times more reviews.
They personalize the review requests in real-time based on the device to give you the highest conversion rates possible.
You can even upsell to customers based on the items they have just purchased.
You also have the option to customize the look, text and logic of the request emails the way you want to.
With Yotpo ads you can turn your high-performing reviews into Facebook ads which tend to have higher CTR and lower CPC.
You can also easily share your best reviews on your social media accounts and allow users to do the same.
That way you can allow your customers to do the marketing for you.
Yotpo can also help you show your product reviews in Google which increases your CTR from the search results and brings more traffic to your site.
To learn more about the pricing, you'd need to request a demo.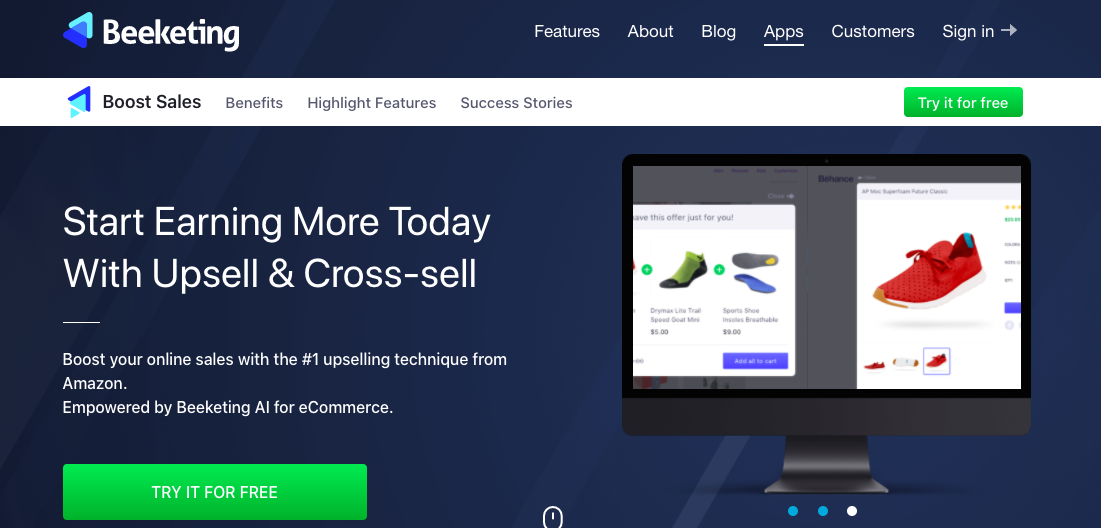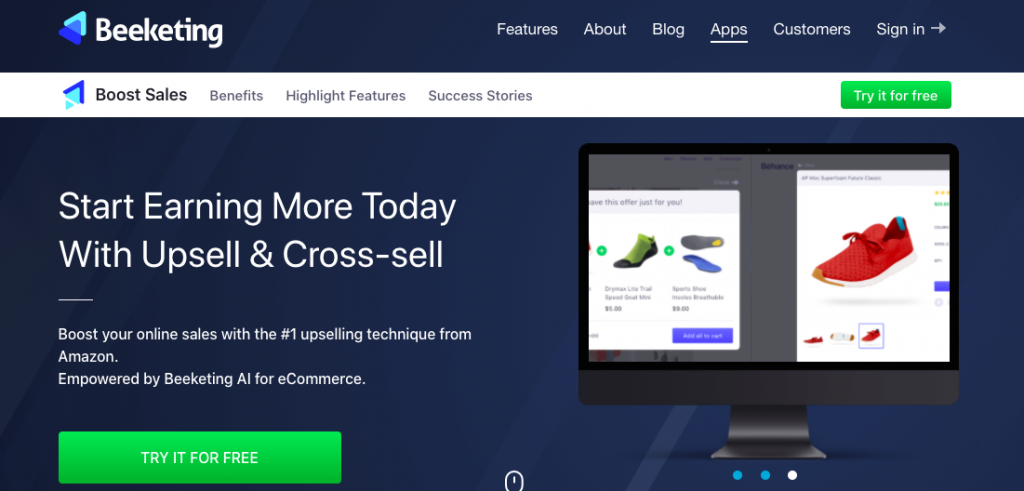 Beeketing – Sales & Conversion optimization extension is a marketing automation tool to help you to optimize your sales funnel and to increase sales.
Inside Beeketing extension, you will find 10+ tools to acquire & convert leads; up-sell & cross-sell and increase customer engagement.
Beeketing follows your customers' journey from the first time they land on your site.
By using its built-in tools to interact with customers during their journeys, you would get a higher chance to sell:
Adding a welcome popup to say hello & offer a small incentive for their 1st purchase
Creating urgency or scarcity effect with countdown widgets
Displaying social proofs such as recent sales notifications
Up-selling by showing product recommendation sliders
Motivating purchase decisions by offering a cart-level discount, free gift, free shipping
Following-up with customers even after they leave your site with personalized emails
And so on.
An outstanding feature that makes Beeketing extension even more powerful is an AI-powered upselling.
With this feature enabled, product recommendations are generated automatically based on customers' behaviors and order history.
Useful Post : How To Optimize Your Product Pages To Increase Conversions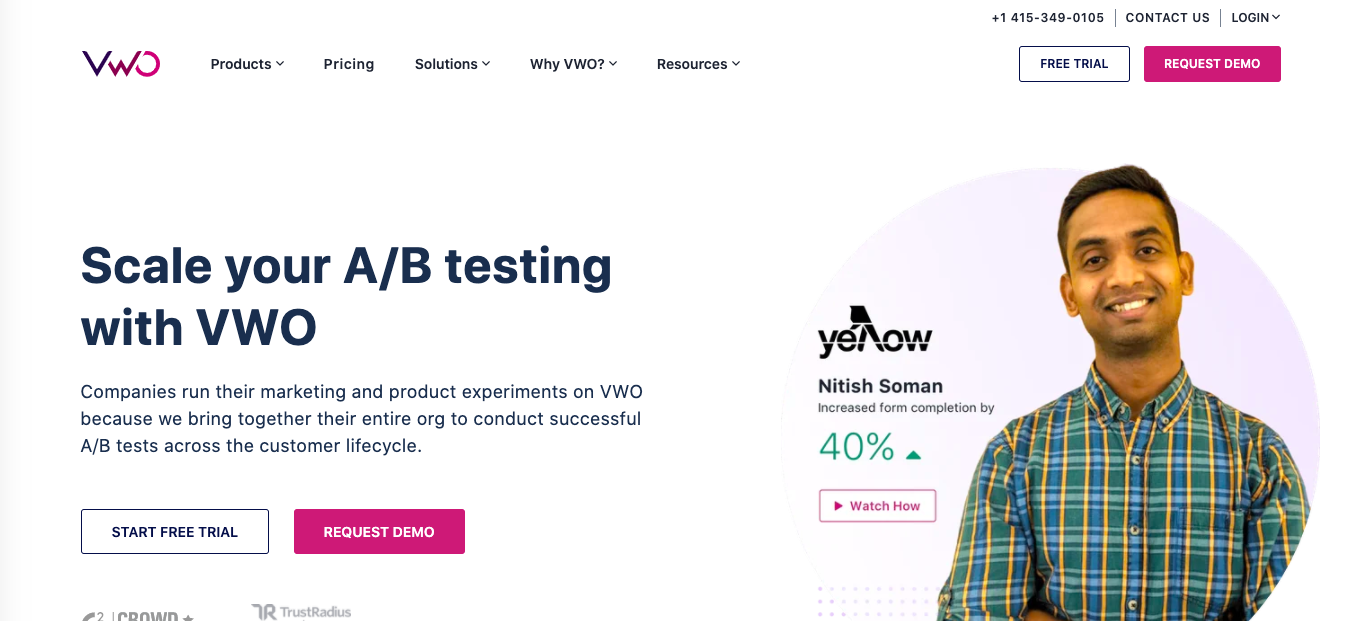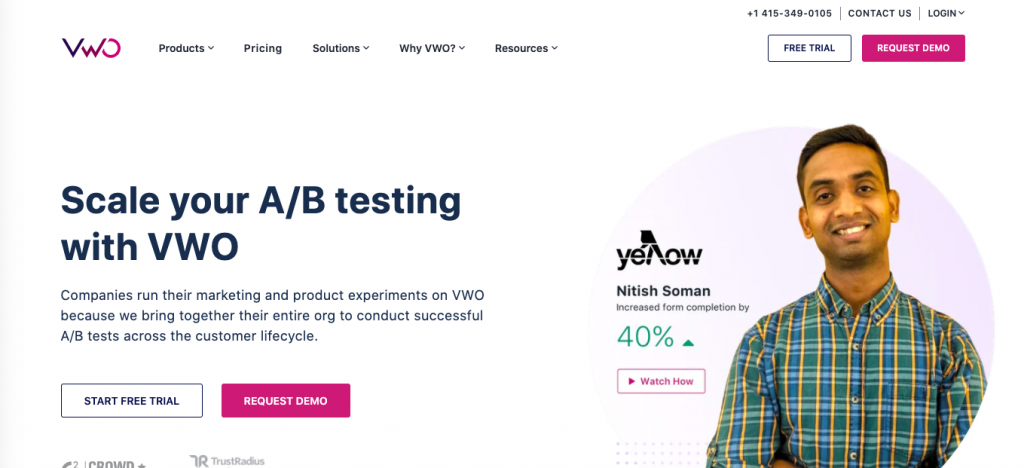 Visual Website Optimizer has an A/B testing tool called VWO Testing, that will help you increase the conversions of your ecommerce site.
VWO is a powerful ecommerce business software. With its help you can easily test different variations of your webpages and find what performs better.
VWO will automatically split the traffic equally between all versions of your pages so you don't need to worry about that.
Its point and click editor allows you to make changes and create new variations without the need to know any code.
You can easily change headlines and copy, buttons, images and any other elements you require.
Worth Reading : Ecommerce Product Image Optimization Examples
Still you have the option to use CSS, HTML/JavaScript to make frontend changes to your pages.
After you setup your A/B testing campaigns you can easily track any conversion goal from clicks, signups, revenue, etc.
To take things further you can slice and dice your reports to extract deeper audience insights and find profitable custom segmentation parameters.
VWO Testing price starts at $199/month.
Useful Post : How To Use Google Analytics To Increase Ecommerce Conversion Rates
In Conclusion
There you have it. This was our top ecommerce tools list. We carefully added a tool or two keeping in mind various functions of an ecommerce business.
Having the right tools can really make the difference for your ecommerce business.
They have help you increase conversion rates, sales, improve your customer support, retention and save you tons of time and struggle.
However, it's really important to note one thing – they can really help you out but only if you know how to use them right.
Worth Reading : Ecommerce SEO Guide
So educate yourself on how to do that or hire people who are already good at using them.
That way you can be sure you will get the results you want for your ecommerce business.
What tools are you currently using for your ecommerce business? What kind of tools do you need in order to grow? Let us know in the comments below.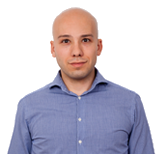 Author: Martin Zhel
Martin Zhel is an inbound marketing expert and Founder of Orior Creative. He specializes in SEO, content marketing & conversion rate optimization.