Ecommerce sales are expected to reach $4.5 trillion by 2021. More consumers than ever are now making their purchases online.
For your ecommerce business to succeed, you must be able to attract consistent traffic. If you are struggling to attract visitors and customers to your store, you can use the following 15 techniques to get more traffic and sales.

1. Create Unique Descriptions and Upload Unique Images
Many ecommerce sellers do product descriptions incorrectly. It's easy to fall into the trap of copying and pasting descriptions from the manufacturer's website.
Crafting unique product descriptions is crucial for SEO. Google wants to see original content; copied content can get you penalized.
Descriptions from the manufacturer's website are often not optimized for SEO either. They may not have taken the time to do keyword research and incorporate high-volume keywords into the descriptions.
Related : How To Optimize Product Pages For Higher Conversions
Don't overstuff your descriptions with keywords.
Use popular keywords naturally in the product title and throughout the description. Include relevant, similar keywords for latent semantic indexing.
The images you use should be unique as well. Not only are images important for improving conversion rates, but they can help boost your SEO rankings.
Always include important keywords in the file names and alt text of images you upload.
2. Improve Your Existing Rankings
Data from your Google Search Console account can help you improve your existing rankings and get more visitors without creating new posts or targeting new keywords.
For example, by going to the traffic data in your Google Search Console, you can discover keywords that you are ranking for but are not ranking high in the search results.
You can also discover when one of your pages is getting a lot of impressions in the search results but not a lot of clicks.
If you are ranking low for a keyword, you can boost your rankings by improving the content on the page. Add more content – create a longer description, add more product details, upload more images, and improve the page's meta title and description.
You can also work on building more backlinks to the page.
Look at the other results that appear on Google for that keyword – what might they be doing that is causing them to rank higher than you? Try to create a page that is better than your competitors' pages.
If you are getting a lot of impressions but a low click-through rate, the problem probably lies in your meta title and description. Improve your meta title to make it more eye-catching and add more mystery to your meta description.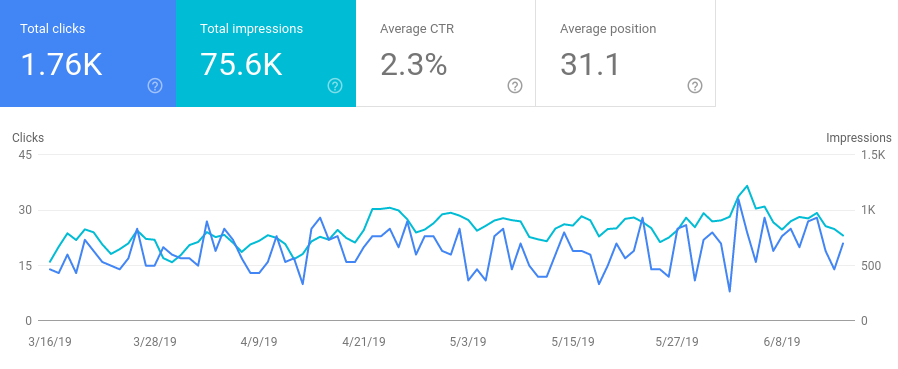 3. Steal Keywords From Your Competitors
If your competitors have similar products to yours but are getting a lot more visitors and sales, try to figure out what they are doing correctly.
Plug their product pages into a tool such as Ahrefs. You can do the same with any page that is ranking higher than your own for a keyword you are targeting.
Related : Ultimate Guide To On-page SEO
You can use this to discover important data such as the keywords they are targeting and where they are getting backlinks from.
You can then target the same keywords as them or try to get backlinks from similar sources by writing guest posts.
4. Encourage Reviews
Encourage customers to leave reviews on your products. You can do this by sending them email reminders after they have made a purchase.
Having positive reviews can improve your social proof and increase your sales. It also has the benefit of improving your SEO.
Reviews add additional content to your page and show Google that your product is popular. Google is always trying to bring their users the most relevant and popular results.
If you do not have any reviews yet, you might be able to pull reviews from the manufacturer's site. However, it is better to have your own unique reviews.
5. Don't Discount Paid Ads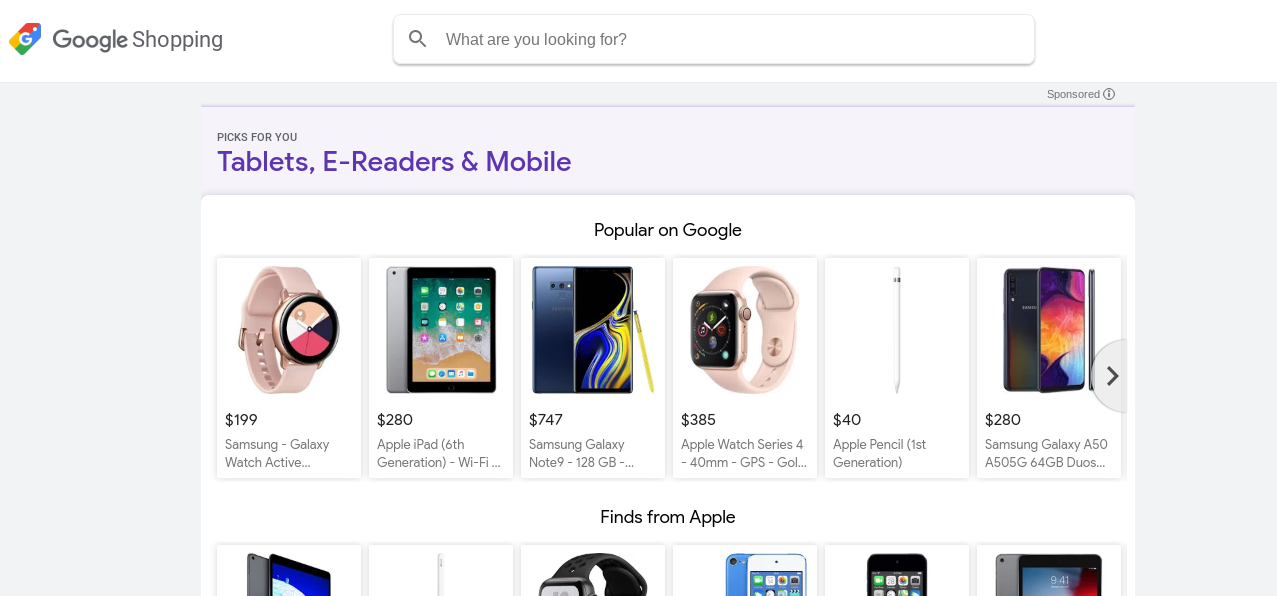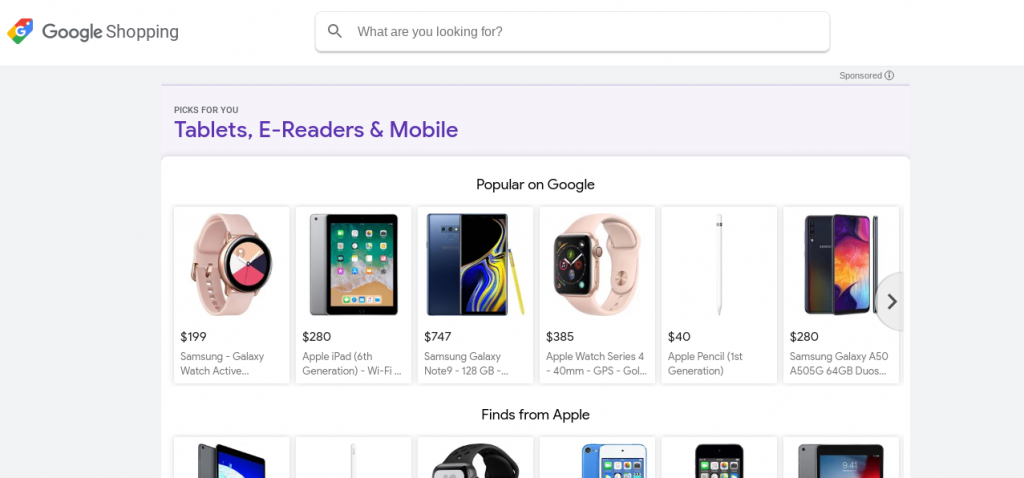 Getting organic traffic is not as easy as it once was, especially if you are in a competitive niche. You have to compete with the big guns as well, such as Amazon, Walmart, and eBay.
Running paid ads can be a great opportunity to get a new stream of traffic and more sales.
You will have to test your advertising campaigns. It might take some time until you have figured out how to get a good ROI through advertising, so be patient and set aside some extra money.
Interesting Read : Adplexity Vs Anstrex – Best Ad Spy Platform For Your Business
Google Adwords is a great place to start. You can create shopping ads to be displayed in the Google search results, in the Google Shopping results, or on the Google Display network.
Facebook is another great place to advertise your products. One of the benefits of Facebook is that you can get very specific with who your ads are displayed to.
For example, you can drill down to a specific target audience based on their location, age, demographics, education, marital situation, yearly income, and more.
You can even target people based on their previous interests (pages they have liked). This enables you to target your competitors' customers.
You can also target people within a five-mile radius of a specific location.
Although Facebook and Google are the most popular advertising platforms, there are other places to advertise as well.
You can use Bing Ads, Twitter Ads, and even Amazon ads if you are selling on Amazon.
6. Promote Products On Instagram
Instagram has been working on making it easier for ecommerce businesses to promote products on their site.
You can now include product tags in your stories and on your posts. This allows you to post a picture of a product and link it directly to your ecommerce page.
This feature is not available in all countries.
A more recent introduction is the checkout feature, which allows users to check out and purchase products directly from Instagram. This is still in beta mode and was only released to a few top brands.
Worth Reading : How To Develop Content Strategy For Different Social Media Platforms
7. Promote Products On Pinterest
Pinterest is often overlooked. However, due to its visual nature, it is highly effective for ecommerce marketing.
Users often search for products on Pinterest. Like Instagram, you can pin product images and include links so that users are taken to your product page when they click on your pins.
Target keywords that users are searching for on Google and on Pinterest. Use them in your pin titles and descriptions.
8. Improve the Search Function On Your Site

Getting more visitors to your product pages isn't entirely dependant on how well you rank on Google. You can improve the search function on your own site to help visitors find the products they are looking for.
Relevance is one of the main issues you should focus on. Having a search engine that understands human intent and can bring up the right results will help users find what they want and can increase sales.
Add more filtering options so that users can get more specific search results.
9. Create a Better User Experience
Improving your site's UX can help you get more repeat visitors, cause people to stay on your site longer, increase your sales, and improve your SEO rankings.
Improving your site's search engine is only one part of improving the user experience.
Make it easier to navigate your site by organizing your products into easy-to-understand categories and sub-categories. Improve your menu so that it works well on all devices.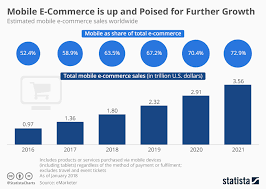 Make your site mobile-responsive so that mobile users can shop. A large percentage of people shop for products on phones or tablets.
In fact, around 80 percent of Americans now make purchases on mobile devices or look for product information on their phones.
Related : Going Mobile – Mobile Website Vs Mobile App
Include plenty of white space, include eye-catching product images, make your product titles and descriptions simple and easy to read, make it easy to check product specifications, and make it easy to find and sort through reviews.
Make sure that your site loads quickly. A slow-loading site can not only cause users to leave but can negatively affect your SEO.
10. Use Email Marketing
Email marketing is a great way to drive traffic to your ecommerce store and generate a good ROI. In fact, businesses earn an average of $38 for every $1 that they spend on email marketing,
There are a number of ways you can use email marketing. One way is to get users to sign up by offering a free newsletter, discount code, or free ebook guide.
You can then send subscribers frequent product promotions and information about the deals you are offering.
You can add paying customers to a separate list and send them promotional emails with products that they may be interested in based on their purchase history.
You can also send abandoned cart reminder emails to people who added products to their cart but never checked them out.
11. Create an Affiliate Program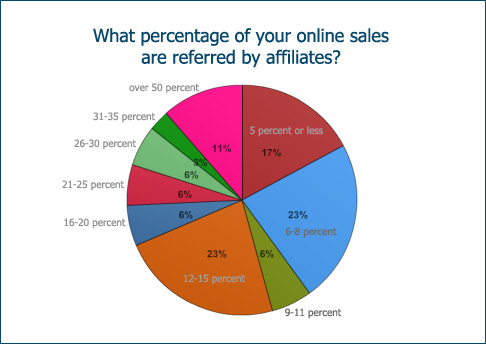 By creating an affiliate program, you can use your affiliates' traffic sources for free.
Affiliates will bring you traffic, and you will give them a commission for every sale they make. It's a win-win situation.
Every affiliate helps, though it might be more worthwhile to focus on attracting big affiliates who can generate a lot of traffic. Try to be generous with your affiliate commissions, bonuses, and payout times.
Related : Best Magento Affiliate Extensions
12. Use Retargeting
Using retargeting is a great way to increase the effectiveness of your advertising campaigns and get a better ROI.
On advertising platforms such as Google Adwords and Facebook Ads, you can set up your ads so that they are displayed to people who have some sort of prior relationship with you.
For example, if someone visited one of your product pages but did not make a purchase, you can show them ads promoting that product.
You can also show ads to people who are on your customer list. You can upload a list of email addresses or phone numbers.
13. Upsell and Cross-Sell
Upselling and cross-selling are both great ways to increase your sales and get repeat customers.
Upselling involves recommending higher-priced products to customers after they have made a purchase.
For example, if a customer signs up for a $20 monthly membership, you can promote your $50 membership to them.
Related : Best Magento 2 Extensions To Run Upsell Offers That Convert
If they decline, you can down-sell. This is where you would offer them a lower-priced add-on option, such as extra perks for $9/month.
Cross-selling involves recommending similar-priced products to consumers based on their browsing and purchase history. You can do this via email or on your website; look at Amazon for great examples of how to do this effectively.
14. Have a Rewards Program
A rewards program can help encourage return customers. You can reward customers with points, which they can accumulate through repeat purchases.
They can then exchange their points for free products.
This is just one example of a reward or loyalty program you can set up. There are many other options.
For example, you can let customers exchange points for discounts on future purchases. You can enter repeat customers into raffle drawings.
Worth Reading :  How Ecommerce Agencies Are Increasing Customer Lifetime Value
You can create a membership program where paying users get exclusive perks. Amazon Prime is a good example of how successful such a program can be.
Forty-six percent of Amazon Prime members make online purchases at least once a week, compared to only 13 percent of non-Prime members.
Amazon also has a special cashback program that holders of the Amazon Rewards Card can enjoy.
15. Improve the Checkout Process
Cart abandonment is a problem that affects all ecommerce industries. By improving the checkout process, you can reduce cart abandonment and get more customers to return and purchase again.
Here are some things you can do to improve the UX at checkout:
Reduce the number of clicks and pages needed (for example, offer a one-click purchase option as Amazon does)
Offer to save a customer's payment information so that they do not have to enter their credit card details each time they pay
Avoid slow-loading pages
Allow users to save products in their cart for future checkouts
Use a secure payment processing system that users can trust
Accept multiple payment methods
Related : Tips To Improve Magento Checkout Process
Wrapping It Up
Ecommerce is only expected to grow going forward.
By using the 15 techniques mentioned above, you can solve your traffic woes and boost your sales and revenue.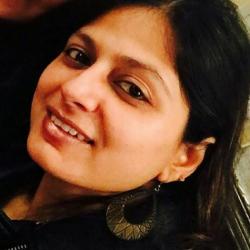 Author: Divya Dube
Divya Dube is an e-commerce subject writer at
Mofluid
. She loves to research and is an avid reader of technology, psychology and fiction. She is also a gadget freak, a traveller, loves chocolates & music and has an immense passion for writing.