When you're entering the Amazon market, you have to be aware of the various issues that you're going to face. Chief among them is logistics.
Sellers often have no idea how to keep track of stock inventory. Most of them are not acquainted with Amazon inventory software.
Little do they know that these tools can serve as complete Amazon inventory management systems.
In fact, these tools are vital for streamlining Amazon stores so that sellers don't run out of stock and their sales are not affected.
What Are Online Retail Inventory Tools

Online inventory tools take care of four main things.
They allow for increased order volume so that manual processes are made more convenient.
They manage the stocking of units and balance the inventory so that there is never a shortage.
They help with strategies so that higher volumes of orders can be shipped and so that stocks are replenished quickly after a batch has been completely sold out.
They help in Amazon sales tracking.
They will ensure that performance is at its peak so that Amazon's ranking algorithm favors your account and so that your seller account can remain competitive.
The opportunity cost of mishandled inventory can be quite huge and can have a huge impact on your current and future sales.
If a seller is ever found to have depleted stock when an order has already been placed, calling the customer and informing them of this is not pretty.
Better inventory management is about avoiding that conversation altogether. This is why Amazon Inventory tools are so important.
Here are 10 Inventory tools for Amazon you can use to better manage your stock and improve sales.
Best Amazon Inventory Management Software
This tool for Amazon Inventory is very easy to use. It comes with great features including a profit dashboard, which allows you to see real-time profits.
This helps in keeping track of real-time revenue and real-time progress. Hence, using the PPC manager, you can optimize any campaigns that you are currently running and minimize any sales costs.
It tracks your products listings as well based on keyword rankings.
This is due to the comprehensive product research and competitor monitoring that the it does.
The huge amount of research involved in Sellics is what makes it such a great Amazon Inventory tool.
Let's take a look at some of its features.
Sellics Product Detector
Sellics' dashboard is called the Product Detector Page.
It has a navigation bar at the top which lets you switch between three different tools, called the Product Detector, the Niche Analyzer and the Spy Tool.
Sellics claims that it has the top 10,000 Amazon bestsellers feature by category in its product database.
You can use this incredible knowledge, which is at your disposal and to filter the sales rank, number of reviews, estimated sales, weight, etc.
This will let you sort through thousands of products to get the one you need.
Sellics Niche Analyzer
This is very important in today's market because of the need to establish a niche in the market, in order to get a loyal customer base.
Niche analyzer helps you discover the most profitable niches if you're having trouble with new product ideas or if you want to discover what your company's number one product is.
Sellics Spy Tool
The spy tool is to keep an eye on your competitor's prices. It also allows you to discover their top sellers.
You can use it to track Amazon sales volume of the target product and help you reduce the risk of investing in poor selling products.
This stops you getting stuck with unsold inventory so that you can determine the real sales volume for any product on Amazon.
You can see at a glance how the highest and lowest prices develop and pick up trends for your products.
Sellics Cockpit
The Cockpit contains a lot of widgets that can show you data about sales and profits.
This also includes data on reviews, keyword rankings and performance. It also has a list of all your products and sales, revenue share and current sales rank.
The Cockpit is great for getting a general overview of how your products are doing.
Sellics Keyword Rankings
The Keyword ranking tool in Sellics allows you to research the latest trending keywords including the words that are being used by your competitors.
It claims to have 180 million keywords in its database from Amazon.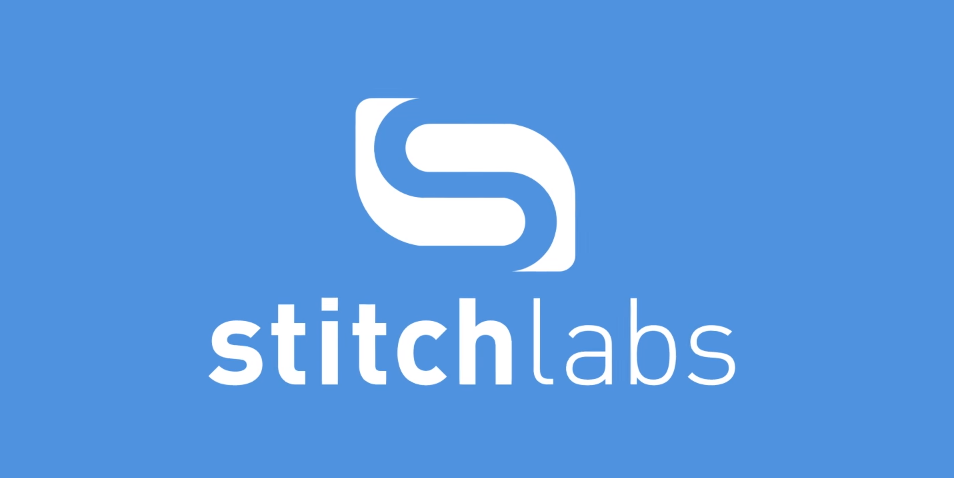 Stitch Labs works by automating and streamlining the multichannel operations and inventory into a single platform.
This not only centralizes the process, making it much easier to control but also allows the breakdown of various data in front of the seller so that they can perceive their success objectively.
This reduces several operational risks with automation and allows for improved forecasting and overall planning.
The application provides some insights and details into how you can make better decisions with marketing and improve client trust.
Stitch Multichannel Order Management
Stitch Labs allows you to manage every single order from a single platform.
This allows you to stay focused and keep your workflows streamlined.
This reduces the constant screen hoping that can slow down customer service and communication and support the e-commerce order and management.
The Sales Order masterview allows you to view the sales orders from a single dashboard and filter by order status, date, channel or stock location.
There's also two-way sync which allows you t automatically import sales orders and automatically push shipments and other status updates back to the channel.
You can also split orders into multiple shipments automatically based on the routing rules.
There's automatic withholding when the stock isn't available so you can release them when the items are in stock.
You can even customize your invoices and packing slips with your logo and a standard message with your choice of font and choice of line item information.
Stitch Purchasing Management
You can receive a single purchase order across multiple locations and or time periods.
You can track the cost of many units based on the goods received, and you can track supplier info along with the historical performance via built-in reports.
Other options include 3PL integrations which automatically sync ship notices to integrated 3pLs and pull receipts back in to stitch inventory.
Stitch Retail and Reporting Analytics
This allows you to get the best sales analysis of the best performing and the worst performing products. This includes analysis across customers and channel categories.
There are stock audits which have real-time snapshots and historical logs as well as reorder points and awaiting inventory etc.
You can check inventory performance to see how fast products are moving via sales velocity, sell through, aged inventory report and other analytics.
Related : Best FBA Calculators Review
Restock Pro is an FBA inventory management software. It allows you to work with FBA data and only FBA data.
It helps you track sales on Amazon. This makes recommendations based on the supply chain actions so you can send out timely alerts regarding what quantity is needed and when to order.
Maximises Profits
Since the inventory tracking on Restock Pro allows you to see which products are selling best and which ones are underperforming, you can decide which ones to keep and which to drop.
This will allow you to focus on the products that are benefitting you and which ones are costing you.
Accurate Forecast
Sales forecasting will allow you to see which products will sell well in which seasons and which will begin to underperform.
This way you can easily find out how much to stock and how much to spend on certain products during shifting seasons and different sales.
Purchase Orders
The cloud based software that Restock Pro runs; acts as an inventory specialist. It makes Amazon stock management easier.
It provides you with reorder suggestions so that you don't run out of stock on your FBA items. These suggestions give you an up to date forecast of what needs to be ordered.
When you've reviewed the forecast and made the decision, you can create a purchase order within the app itself and forward to the supplier and inform the system of the impending inventory change.
Ecomdash is considered a very popular solution for medium and small-sized enterprises which are looking for inventory management systems.
It has a wide variety of features and combines a web based inventory management platform with the features of order management and shipping management capabilities.
The platform was developed for small and medium online retailers and for operations on multiple channels.
Ecomdash Multi-channel inventory
Since the platform has been built for businesses that want to sell their products on multiple platforms, this tool is also built to handle such sales.
Ecomdash can handle very complex inventory needs to allow users to track SKU*< UPC, ASIN, etc. Users can also define every product as needed.
This gives the user flexibility when listing products on various sales channels.
They can enjoy a unique mapping system which can automatically track a product that can be assigned different SKUs across multiple marketplaces.
Ecomdash Shipping Management
Shipping management is handled beautifully through the app since tracking is allowed throughout the shipping.
Related : Amazon Seller Scanning Apps
There is also an option to look at the sales velocity and delivery timings of various shipments so that there is a tight handle on how much inventory needs to come in to replenish stocks.
Unlimited Users
Unlimited users are allowed on the platform, so you don't have to worry about the platform not being large enough for the entire company if need be.
With as many hands on deck as you can afford, you can keep them engaged on the same account and handling multiple facets of the inventory.
Seller Active is targeted towards medium-sized enterprises and small businesses.
This is particularly true in the Amazon market. It's got a user-friendly interface which helps novices navigate it.
It has a very simple web-based dashboard which acts as a comprehensive sales management website.
Seller Active Amazon Tools
According to Seller Active, their Amazon sellers can experience as much as double-digit growth in the first 60 days of them using Seller Active.
They credit this to their FBA integration which allows you to take full command of the inventory online.
This also maximizes the quality of the listings and update details.
Full Operational Control
This allows you to manage the entire sales process in just a few clicks.
In addition to the automated listings and re-pricing options available, there is the basic order fulfillment functionality.
For sellers who need a more advanced set of tools, the integrated shipping software partners do provide options like shipment bundling and labeling and carrier rate shopping.
Teikametrics is another Amazon inventory tracker tool.
Teikametrics specializes in FBA. This helps Amazon sellers develop and execute smart inventory systems.
Their features include repricing strategies to compete smarter, valuable sales velocity and insights into sales ranks.
Algorithmic Bidding Optimization
The machine learning optimization of the teikametrics platform allows you to optimize the bidding process.
Product Level Profitability
You can also gain insights into the level of profitability of every single product within your inventory.
This includes the fees that you have spent, the promotional costs and the advertising costs.
This allows you to actually determine which products are worth marketing and which are not.
Teikametrics Keyword Automation
The automated keyword marketing employed by teikametrics allows you to better market your products and climb the search results on Amazon.
You can leverage the automation to increase spending efficiency and sales as well as visibility.
If you have been wondering, how to keep track of sales, then Forecastly can help.
Forecastly is especially designed to help streamline operations and boost sales on Amazon.
It uses proprietary algorithms to simplify the FBA replenishment process. This reduces stock outs and enhances profitability.
It's available in the US, UK, Mexico and Canada markets.
It has accurate replenishment predictions which factor in inventory lead times and customer demand variability.
This creates a better cast of future demand and helps manage inventory better.
ManageByStats Seller Tools
Seller tools allow you to view different types of metrics that can maximize your profits.
There's the profit dashboard which shows everything in one place including the ROI, the margins for products and the real-time profits.
Then there's also the statistical management that you can do to oversee sales and refunds and promos.
The historical graphs view can allow you to spot trends and review the performance for any metric or group of metrics.
ManageByStats Advertising Manager
There's also the advertising manager that gives you full transparency into the Amazon sponsored ads with advanced features including reviews, keyword adjustments through filters, keyword bid history, and automatic bid adjustments.
Appath offers a multi-channel inventory management solution for Amazon.
It offers all this in one location and allows you to work with most e-commerce stores from Amazon, eBay, Newegg, and shopify, etc.
Appath Bundling and Kitting
Bundling the inventory products together is a dynamic feature for the management of a variety of common items with component units.
Appath can automate dropshipping submissions, which means that as a particular product is ordered, the system with email the order packing slip to the vendor.
Appath Multi-warehousing
This enables you to manage product inventory and stock at various fulfillment centers.
Every product will present the quantity of all warehouses and the different products based across different categories.
This is all presented along with the specific warehouse assigned for order fulfillment.
Inventory Lab's tool for inventory management is called Stratify.
There are also very comprehensive reports you can examine to see what suppliers and categories and products are most profitable.
There's also Scoutify which gives you the ability to scan an item physically and find out if it can make a profit.
Stratify
Stratify is basically a real-time tool for product scouting.
It gives you precise data in the areas "which matter most".
You can research products with it, list items competitively and keep track of the expenses that you can use to better handle your inventory.
It also gives you the best inventory management so you can check the total in stock value of a product and the various accounting details and sales value of the inventory.
You can also visualize your overall net profit through the comprehensive reports you receive through the app.
Scoutify
Scoutify allows you to use your phone or mobile device to scan individual objects and times so that you can find out whether selling them will be profitable.
You will be provided with historical profit margins and their sales in other online marketplaces besides Amazon.
Wrap Up – Best Inventory Management Software For Amazon
So does this article answer "how to keep track of inventory"?
These 10 best Amazon Inventory tools offer great options for you to manage your inventory.
It's extremely important to get that right whenever you're in the retail of any kind. With predictive forecasting and niche management, profit maximization is all but guaranteed.
If you're a novice, you can experiment with the lower priced options like Ecomdash or Seller Active.
High volume sellers, on the other hand, can go with any of the remaining 8 choices.
Whatever you pick, you can't go wrong.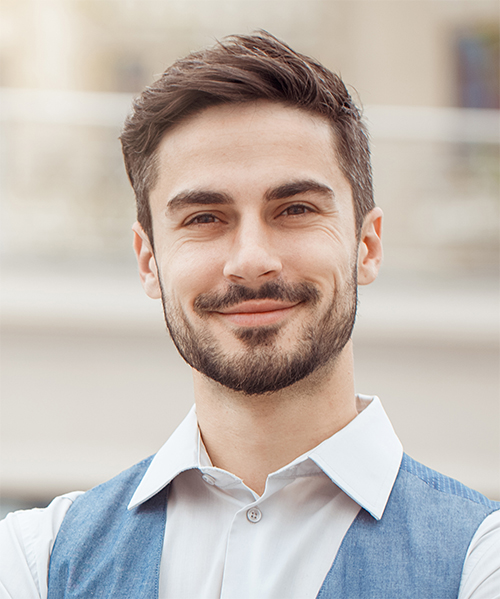 Author: Scott Macarthur
Scott L. Macarthur is a marketing consultant and an online author. He is mostly engaged in providing his expertise to startups and SMBs.