Editor's note: While dropshipping itself is much simpler than the old ecommerce model, Shopify makes dropshipping super simple. The reason is the availability of these wonderful Shopify apps including Oberlo, and Printful. Read this post to explore what other options you have. In addition, you can also go with custom shopify app development services to design the dropshipping store of your choice.
The word "Dropshipping" is not a recent term to entrepreneurs, it has always been an inevitable factor needed to be considered and prioritized when building your first ecommerce business.
There are lot of best dropshipping companies & Shopify apps to choose from.
Our Pick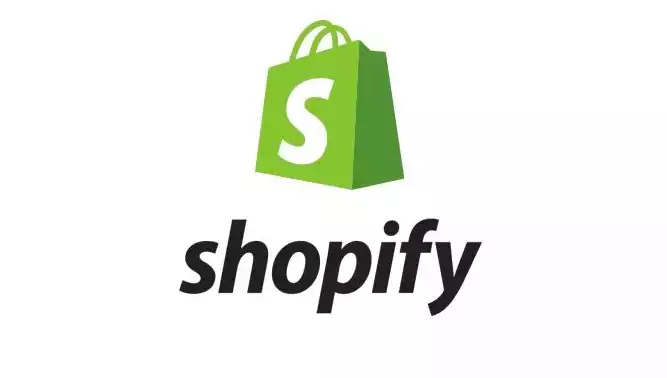 We earn a commission when you click this link and make a purchase.
Best Shopify Dropshipping Apps
If you're new to dropshipping and want to learn more about launching your own dropshipping with Shopify, below is a list of 10 best Shopify dropshipping apps you can choose for your online store.
Related : Best Shopify Free Apps To Boost Sales
1. Oberlo – Best Dropshipper App for Shopify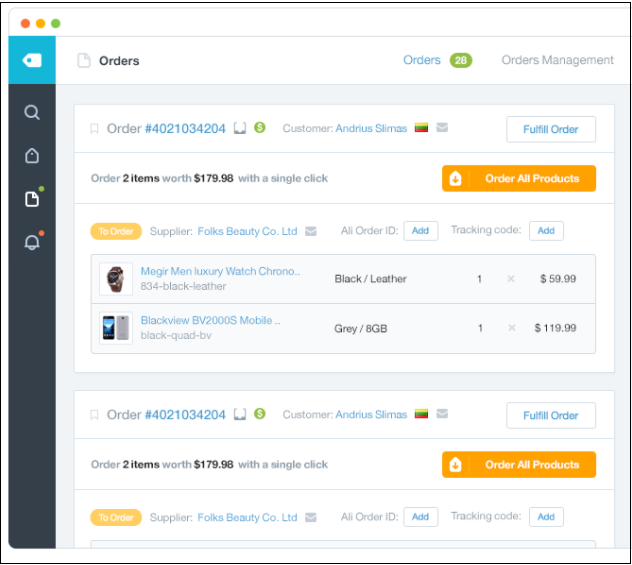 Oberlo is perhaps the best dropshipper app for shopify that is uniquely designed on Shopify to aid merchants in uploading products to their Shopify store directly from the AliExpress website or the Oberlo marketplace.
The app offers users a vast option of products to choose from, ranging from clothing, appliances, accessories, children's toys, and much more, with an attached catalogue of prices.
Oberlo Pricing
Oberlo's pricing module is categorized into 3 options:
Starter Plan: The starter plan is basically free. It allows up to 500 products, coupled with up to 50 orders/month.
Basic Plan: The basic plan charges a small fee of $29.90/month. It allows up to 10,000 products, with up to 500 orders/month.
Pro Plan: The Pro plan is slightly more expensive. It charges $79.90/month, with up to 30,000 products, and it features unlimited orders/month.
Oberlo Pros
This Shopify dropship app has an interface that is extremely simple to use, with a fascinating design which allows beginners to navigate their way around the app easily.
With just a few clicks, users can easily make orders for goods from the Oberlo marketplace and AliExpress straight to their website.
Customers' orders are directly shipped to the customer on behalf of the merchant.
Oberlo Cons
The product can only be used by manually adding it to your Shopify store.
The app doesn't allow users to source products apart from the Oberlo marketplace & AliExpress.
Oberlo can only be found on the Shopify ecommerce platform.
Learn more about it in this Oberlo review.
2. Printful – Print on Demand Shopify Dropshipper app
Ever been wondering how to get a shopify dropshipper app that consistently offers entrepreneurs great products and service in the world of clothing?
It features an expansive inventory of high quality products for your store's clothing line, ranging from t-shirts, sweaters, leggings, pillows, tote bags, socks, hats, phone cases, beach blankets and more.
Printful allow users to print and make designs on every product as well as make the products directly available to your customers wherever they are.
It is clearly one of the best print on demand website that works with Shopify too.
Most top dropshipping Shopify stores today, make use of Printful because of the amazing features it offers.
Printful Pricing
Printful had a couple of pricing plans earlier but very recently, they made the service free for all, that too with additional features.
So Printful is free. You only need to pay for the products, and shipping. Check out the pricing page for the latest on product and shipping costs.
Our Pick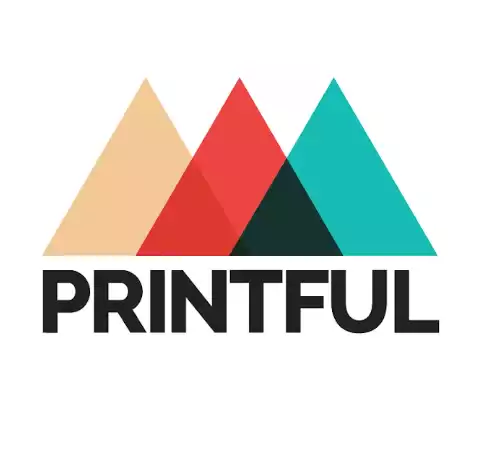 We earn a commission if you click this link and make a purchase.
Printful Pros
The app caters to all the printing and shipping orders. Merchants just need to sit back and watch their profits increase.
They have a huge collection of products to choose from.
Printful uses an on-site mock-up generator where users can easily see how designs will look on their products.
It has the best customer service support.
Printful Cons
Their product library is streamlined to clothing, accessories and houseware items only.
Some products can not be easily shipped to every country, such as the framed posters or canvases.
Get Started for Free with Printful
Learn more about Printful here.
Related : Best Shopify Paid Apps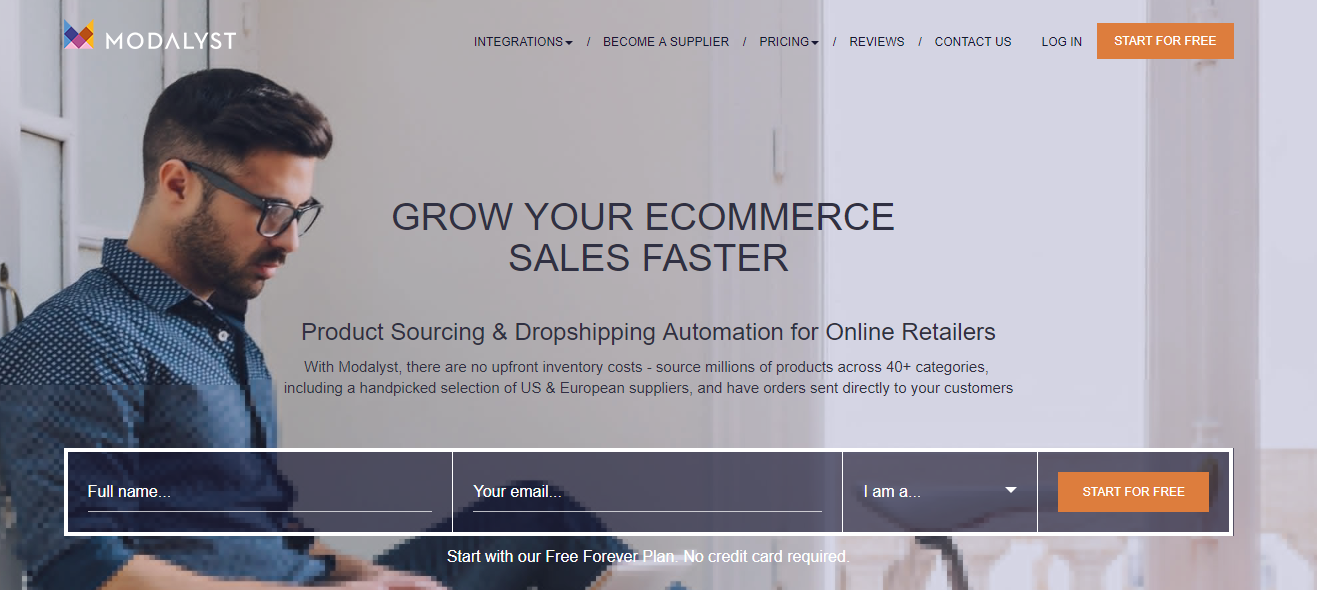 Modalyst is another in the list of best dropshipping apps for Shopify.
It is popular in the dropshipping industry for ready-made products from high quality brands all over the world.
Modalyst's product collections feature men's and women's clothing, footwear, bags, bridalwear, children's apparel, plus-sized fashion, and many more products to choose from.
Modalyst is directly integrated on your Dropshipping Shopify store and it also helps with managing orders.
Modalyst Pricing
Modalyst Shopify drop shipping app offers a completely free 14-day trial and a membership plan of $35/month, coupled with additional unique features.
The membership plan is an annual contract, which can either be paid monthly ($35/month) or up front ($360).
Modalyst Pros
Modalyst features no upfront inventory costs.
It has no minimum number of orders coupled with a wide option of products you can pick from.
It allows free shipping on your choice brands.
Order tracking for all products and secures direct communication with their independent brands.
Modalyst Cons
Each brand on the app is independent. Users are faced with varying shipping times and cost problems.
The pricing plan schedule may not be convenient for all.
Related : Best Shopify Apps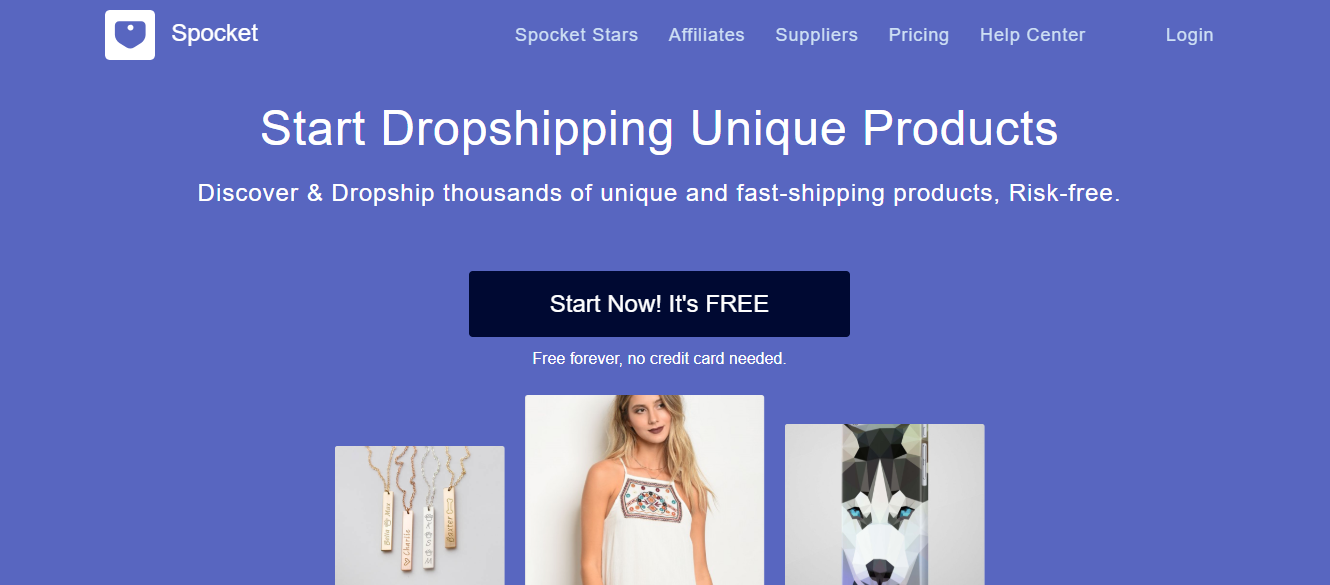 Next on our list of best dropshipping apps for Shopify is Spocket.
This app has an inventory of handmade goods for your ecommerce store.
It provides users with 8 million-plus products, and there is plenty to choose from to build out a store that fits your niche and serves your customer's interests.
Spocket is presently creating their own library of Etsy sellers that have pre-agreed to re-sell their products through the Spocket app.
This will make sourcing products from Etsy sellers much easier, so keep an eye out for that.
Spocket Pricing
The Spocket app is available in three pricing categories in addition with the  free plan:
Starter – $19/month
Pro – $49/month
Empire – $99/month
Spocket Pros
Users can select from the wide option of products available through Etsy
They make quality handmade goods from reputable Etsy sellers available
Spocket Cons
You must secure a close relationship directly with the Etsy sellers before selling their product on your store.
Not all products shipped to customers will have the Etsy store branding on them as it solely depends on the type of contract you made with the Etsy seller.
Customer orders can only be manually sent by users to the Etsy seller
Related : Shopify Vs Etsy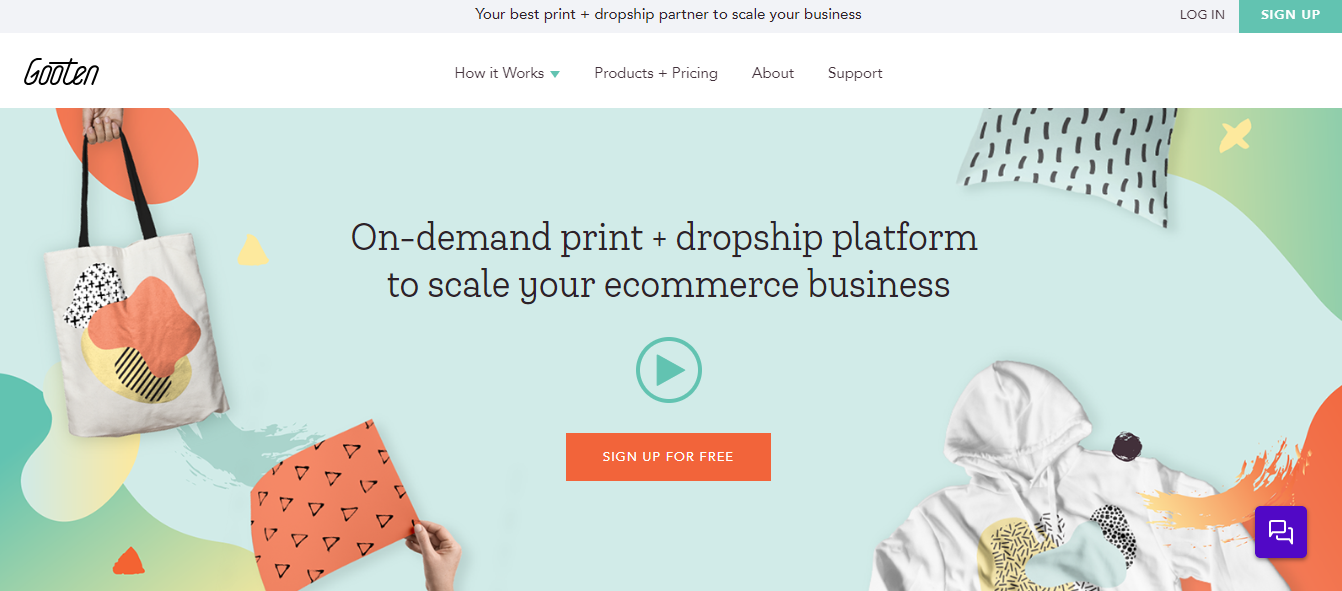 Gooten is a popular app among veteran Shopify dropshippers.
Gooten handles the entire manufacturing, printing and shipping process so that users don't need to handle any inventory. It is also a print dropshipping service app that offers 100+ custom prints and designs.
They have a huge collection of kitchen & bathroom products, accessories, home decor, photo books, prints, cards, wall art, apparel, pet products and much more.
Gooten Pricing
No membership plan is required on Gooten. It has a totally free pricing plan module.
Gooten Pros
No minimum order, no hidden charges and extremely easy to use.
It features worldwide shipping with excellent customer service support.
Gooten Cons
Additional features, like branding services, are not available on Gooten.
The app lacks user experience.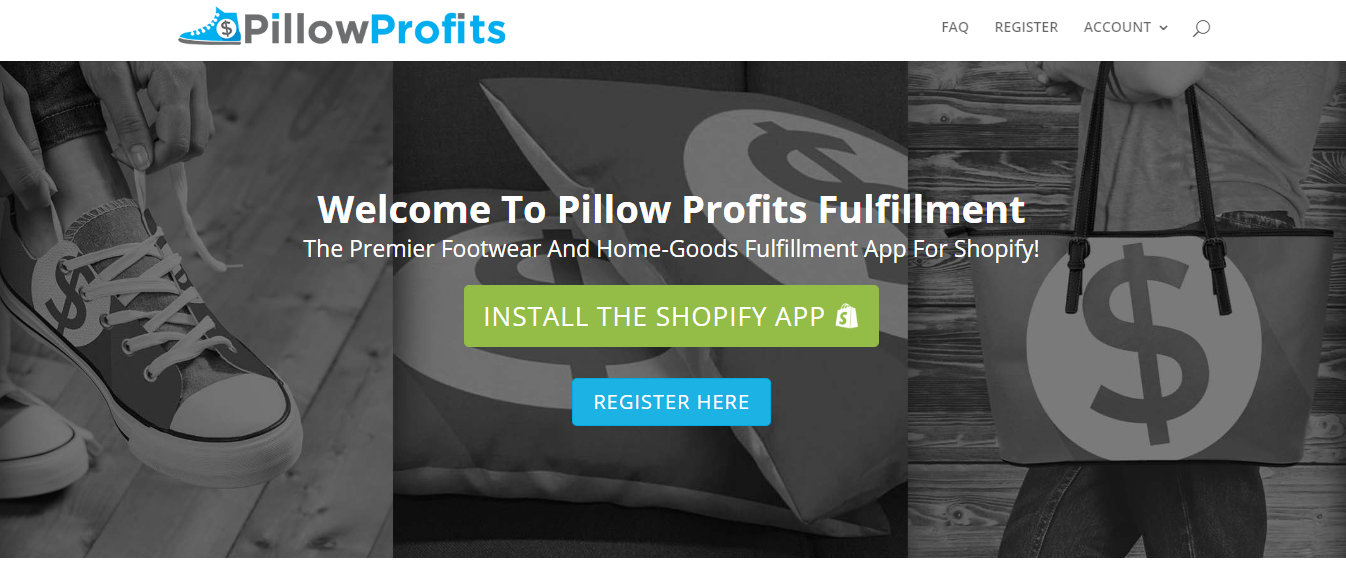 Here is one of the few Shopify apps that is renowned for dropshipping footwear of varying styles, and other accessory products. PPF is a large reliable supplier of footwear, ranging from athletic sneakers to faux fur boots, high heels to flip flops, high tops to low tops, and more.
They also supply other accessories including socks, handbags, totes, bedding and pillow covers. They also provide users with designs printed directly onto all of their products, creating fascinating products for your store.
PPF Pricing
It provides a complete 30-day free trial, with subsequent charges of $29.99/month to use. There are no hidden charges on Pillow Profit Fulfilment.
PPF Pros
They have a huge collection of custom printed footwear, bedding & accessories.
It offers free worldwide shipping and the cost of shipping is always included in the product price.
Users have complete control over their orders to change or edit customer addresses, sizes, or to cancel orders as needed.
PPF Cons
Not all countries have tracked order availability.
It is only available on Shopify stores.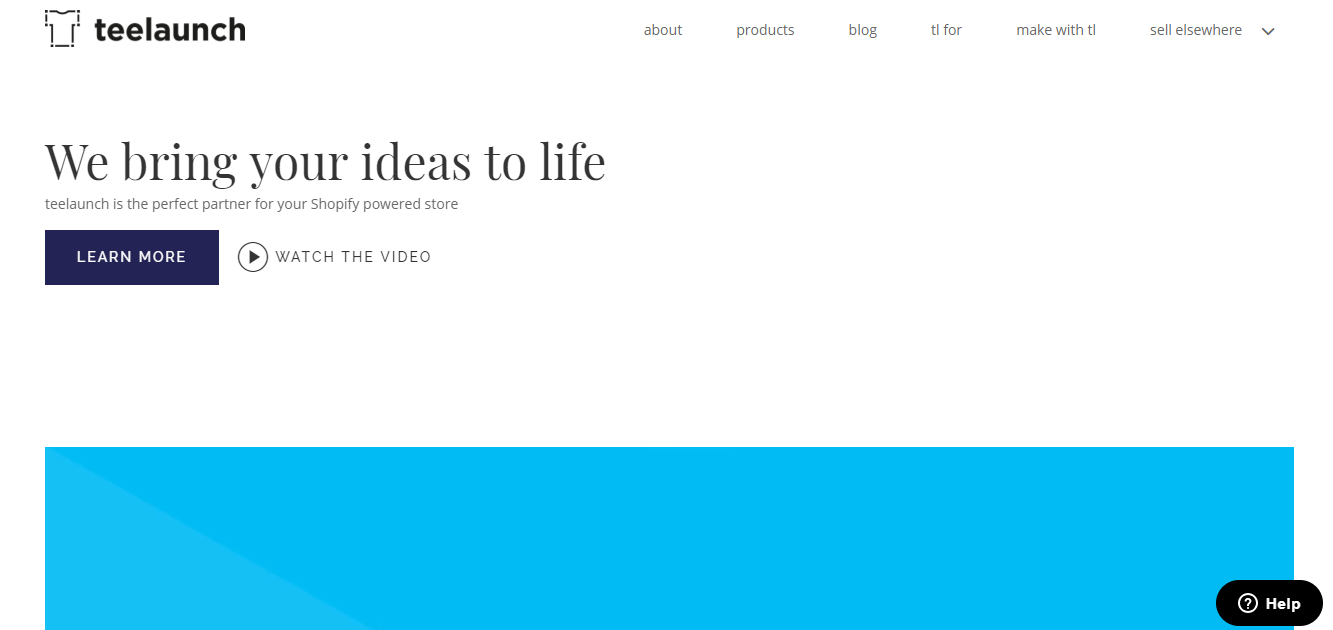 Teelaunch is a unique print-on-request fulfilment company. When a customer places an order on your website, they print the product, package it and ship it directly to your customer.
It is a massive supplier of men's and women's clothing, tote bags, tapestries, shower curtains, jewellery, phone cases, pet products, kitchen products and more.
Teelaunch Pricing
The Teelaunch Shopify dropshipping app does not require a monthly or annual membership fee. The pricing plan only entails payment after you sell the product.
Teelaunch Pros
It is extremely easy and free to use.
No minimum order is required.
Teelaunch delivers all printing, packaging and shipping directly to your customers.
It offers users opportunity to also select their profit margin.
Teelaunch Cons
Footwear is not available in Teelaunch inventory.
Final Word
So these are some of the best Shopify dropshipping apps.
Not only these help you to simplify your dropshipping business but your chances of success get brighter.

Author: Sam Zaman
Sam loves to write on technology & related stuff. Ecommerce, mobile and internet marketing equally drive her interest. Likes gardening and experimenting with new recipes. An avid reader and absolutely mad @bout donuts :)