Amazon Price scanner apps let sellers on the site scan products on to their mobile devices including smartphones and tablets.
This allows sellers to research the competition and pricing between different products in the same category and class. This helps them look for other products to sell on Amazon.

Best Amazon Seller Scanning Apps


There are a lot of apps that you can use to sell products on Amazon including the Amazon Seller App that the company itself provides.
These apps not only compare and contrast the vast swathes of products available on Amazon, but they also contrast with other marketplaces.
This gives you the big picture for what will sell and what will not.
Here are the 3 best Amazon Seller Scanning Apps out there.
1. Amazon Seller

The Amazon Seller app is free, which is an obvious point in its favor.
However, it only gives you Amazon pricing data. So it's much more limited for what you can search for.
Using Amazon scanning app, when you scan an item, it won't give you one click access to critical pricing data from outside sources.
These include sources like CamelCamelCamle, Keepa, eBay, Google, etc.
However, it's a great starting point for sellers that want to know about the overall market for Amazon items.
Amazon Seller Features
The Amazon Seller App has two great features going for it that will help sellers that are new not only to Amazon, but to the selling game as well. These are:
Testing Amazon Seller
The app is completely free to use, so there's no risk involved.
The second you sign up for the Amazon Individual or Pro Seller account, you can download the app. You can start scanning items and check the competitor prices.
The app works on your smartphone or tablet and can provide a well rounded analysis of everything that goes on in the Amazon Marketplace.
Amazon Seller Manages Seller Tasks
This app is basically the center for the Amazon Seller on the smartphone.
You can list products for sale on Amazon and check orders. You can check on fulfillment by Amazon shipments, and you can also update inventory.
Amazon Seller Options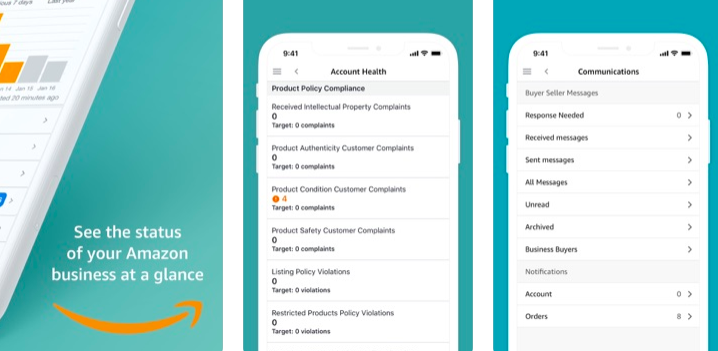 The Amazon Seller app will allow you t scan a barcode or key in a product's name to your smartphone.
From there, you can research the competitors in the same field and class so that you can decide what to sell.
The profit potential of your inventory can be calculated with the parameters that you want to set including fulfillment costs, Amazon seller fees, sales tax which is paid at the time of purchase, etc.
When the costs have been calculated, you can get a much clearer picture of the product's pricing, demand, and profit potential on Amazon.
Related : Best Amazon Keyword Tools
You can even respond to buyer questions from your phone.
This is a great all in one app for beginners who don't have much money to spend because it can be downloaded with both the Amazon Pro and Free accounts.
Amazon Seller Pricing
The Amazon Seller App comes free, so you don't need to worry about any costs.
You can install the app on multiple devices and run the same account without any extra fees.
Amazon Seller Scanner app is User-friendly
The setup of Amazon scan app is incredibly easy. You can download it to your phone off the Play Store, the App Store, or the Amazon app store.
Then you can sign in through the Amazon account and set parameters including the tax rate or the fulfilment methods and costs.
It's a pretty straightforward process that doesn't require too much leg work.
All these settings will help you carry out profit analysis so that you can make the best on the spot purchases.
The Amazon Seller Scanning App is a great app for first time use, but once you get used to the entire selling business, it's probably better to move on to something more professional.
However, Amazon seller scan tool is great for learning and puts you at the center of everything going on at the Amazon marketplace.
2. Profit Bandit

Profit Bandit is probably the best value for money app on this list. Of course, it's not free but very affordable.
However, it still provides the best features for the least amount of money. It puts crucial pricing data at your finger tips, something that no free Amazon Seller app can do.
Apps like Profit Bandit let Amazon sellers conduct in store profit research because they scour the shelves of different marketplaces for goods to purchase and resell on Amazon.
This selling method is called Retail Arbitrage. It's very popular with Amazon Sellers.
The success of the sellers depends on purchasing products at the right price and knowing the competitive landscape on the Amazon marketplace as well as on other marketplaces.
A full feature Amazon price scanner app like Profit Bandit can help much more than any free app.
Profit Bandit Features
Profit Bandit app works the same as any scanner app by using the camera on your smartphone or tablet to scan a barcode or a key on a product.
This inputs the data of the product and references it across multiple databases like CamelCamelCamle, Keepa, eBay, Google, etc.
You can also keep a check on the product's competition on sites like eBay and Google.
These things can't be done with the Amazon Seller App which only scours Amazon for comparisons.
There is the Bluetooth Scanner connection which helps you speed up the process of scanning objects.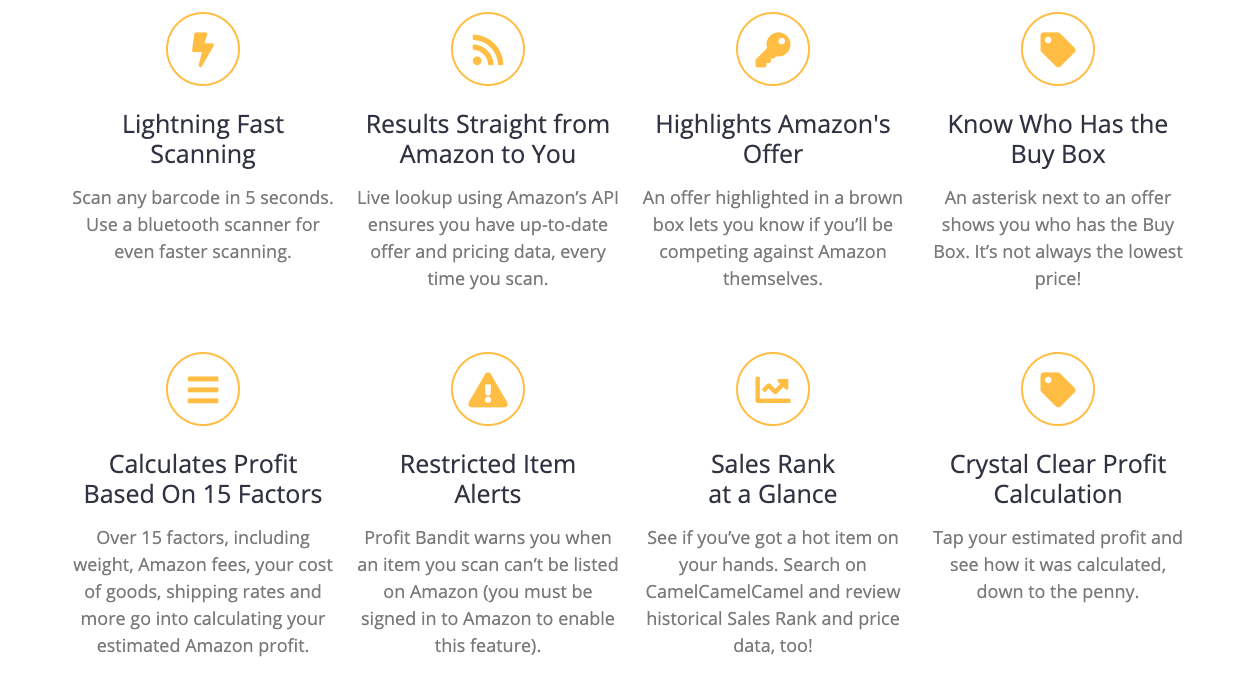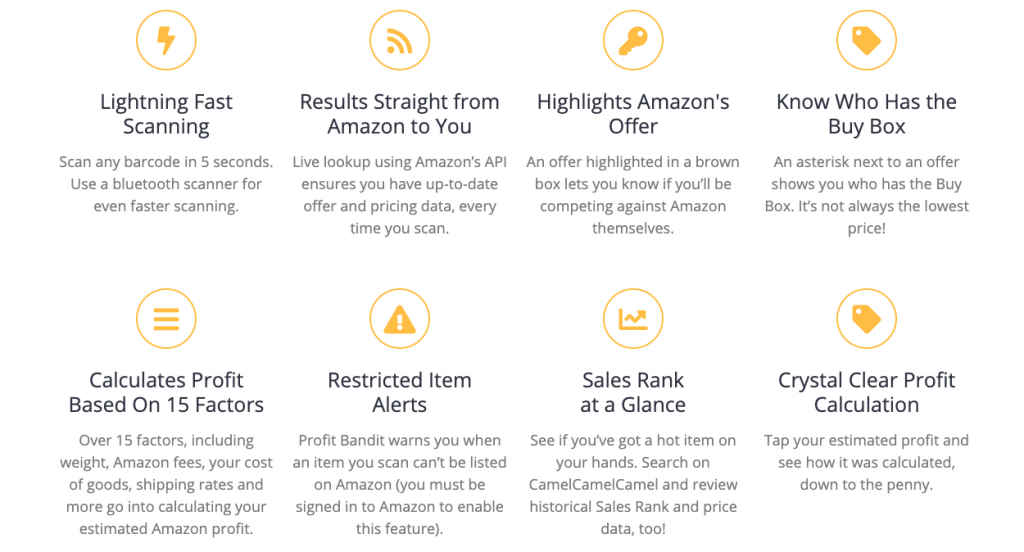 Profit Bandit Integrations
Profit Bandit has the ability to create an in app Buy List which can record the items that you've purchased on the spot.
In the Buy List, you can record the product's purchase price and your intended price for Profit Bandit Customer Support
The customer support is very limited on Profit Bandit.
All the questions and queries are handled through online form submissions or through email. However, Profit Bandit does have a few excellent tutorials you can use to clarify any basic misunderstandings.
You can contact customer representatives through special tickets on Profit Bandit.
And you can check out the knowledgebase and tutorials at your leisure any time you want. These include video tutorials that you can go through over and over.
Visual presentation obviously helps.
Profit Bandit Negatives
There are a few negatives with the Profit Bandit app such as there is no option to do Amazon specific tasks.
These are the tasks that the Amazon Seller Scanner App allows you to do.
These include checking on sales, adding product listings directly from Profit Bandit, and responding to buyer questions.
However, since the Amazon Seller App is free, you can download that and do all that easily without having to spend a penny.
Profit Bandit Pricing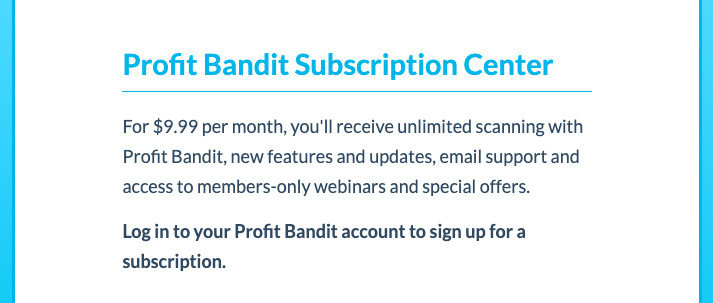 The pricing of Profit bandit app is what gives it that edge over the competition.
It does require you to sign up for the Pro Seller account on Amazon however it only costs $9.99/month for unlimited scanning on Android and iPhone. Other seller scanner apps may cost more than this.
Profit Bandit is a great app for scanning and selling competitive products.
It may be a bit pricy for some people, and it may also not have some of the basic things that the Amazon Seller App has, but it offers clarity and is great for beginners with a little cash.
3. Scoutify


Scoutify is a price scanning app which is part of Inventory Lab's very popular Amazon and FBA inventory management suite.
It's unlike the standalone Profit Bandit. Hence, you have to get the entire package deal from Inventory lab.
The entire suite runs you about $49/month and while that may seem quite pricy, it's an excellent bargain. It's also a great inventory solution for your business.
This is strictly a product for volume sellers, if you want to sell in small spurts or want to try out the game for a while, stick to Profit Bandit.
Scoutify Features
The Features for Scoutify are generally the same as Profit Bandit. It connects to various databases and marketplaces to give analyses on what the most profitable products are.
Scoutify app has one defining feature that is a rarity, it has a great interface.
It has a clean and modern display. It is very sleek by comparison to both the Amazon Seller app and Profit Bandit.
It can also connect to the Bluetooth Barcode scanner for free, which is something you have to pay for in Scoutify.
Like Profit Bandit, Scoutify falls short of the Amazon Seller app when it comes to specific Amazon functions.
With Scoutify app, you can't add products directly to Amazon. You can't review orders, answer buyer questions; you can't even communicate with your buyers through chats.
However this is easily remedied because you can download the Amazon Seller app for free. There is a 30 day free trial for Scoutify so you can try it if you are unsure.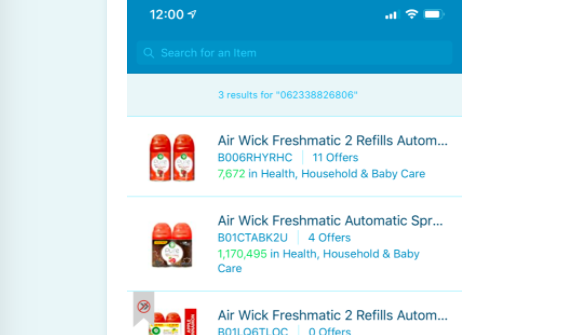 Scoutify Customer Support
There is not a lot of customer support on Scoutify. The app allows you to talk to your customers through online form submission and emails .
There is no one to one chat. However, there are a lot of tutorials that people can browse through for basics.
There are video tutorials and text based instructions that customers can read through if they want clarity on anything.
The big comparison with Amazon's Seller App here is that it allows you to deal with the customer reps for Amazon.
However, with the app's user Interface, Scoutify is very easy to use and doesn't require much explanation.
In fact you can set it up within a few minutes and be on your way to selling products.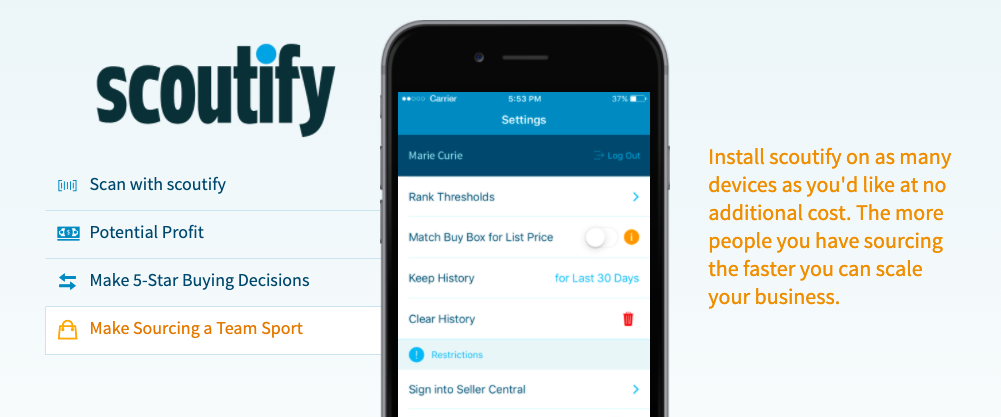 Scoutify Pricing
The pricing for Scoutify is quite aggressive, hence the aforementioned word to the wise of not investing if you're not a volume seller.
It costs $49.95/month and allows free connectivity to the Bluetooth scanner.
However, unlike Profit Bandit which allows for a one time purchase of everything and can be downloaded individually, Scoutify makes you pay monthly fees for the entire package because it's not available as a standalone product.
Scoutify is a great app for volume sellers, but if you're not in the mood to lay it all on the line and go all in, you'd better stick with the Amazon Seller app or Profit Bandit.
Scoutify is a long term investment that requires constant vigilance and isn't for beginner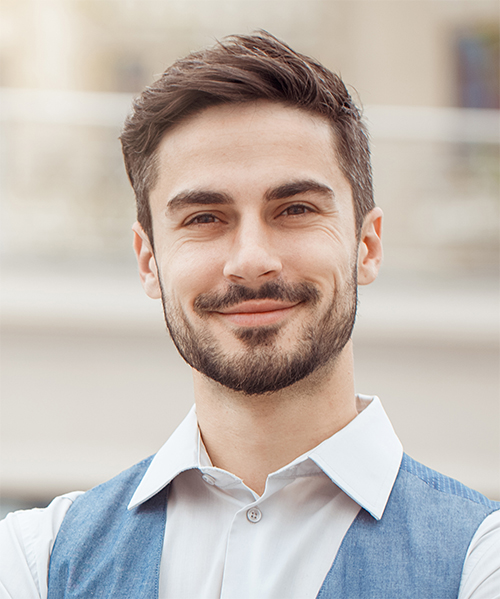 Author: Scott Macarthur
Scott L. Macarthur is a marketing consultant and an online author. He is mostly engaged in providing his expertise to startups and SMBs. He is also an author on TheNextWeb.