As a seller on Amazon, we understand that your top priority is making sure that your audiences can view your products.
It is, however, unfortunate that the listing process can take up to a few hours if you're not using the right tools.
Unlike the simple process that eBay has in place for creating and updating product listings, making your products available for sale on Amazon can be a lot more complicated.
Most sellers have to add products to the catalog for Amazon Marketplace one at a time which takes up a lot of time.
What's more, even when sellers are using services like Fulfilled by Amazon, it's true that there's still a lot that they are missing out on.
While these services might help streamline the process, they may not come with features that can help you maximize your earnings.
That's exactly why you need Amazon software or tools to create listing. In this post, we will cover some of the best Amazon listing management software and what they can do for you.
Why Can't I Just Use Fulfilled by Amazon?
Since we know that most sellers love the idea of Fulfilled by Amazon, we think it's important to start off with why the service may not be the most practical solution for Amazon Marketplace sellers.
While Fulfilled by Amazon works for thousands of people, it doesn't quite offer the same results for millions of others.
This is because Fulfilled by Amazon comes with a number of rules and regulations that dictate how sellers will be able to use the service.
What's more, when using Fulfilled by Amazon, you can also expect problems pertaining to sales tax and commingling merchandise.
This means that even if Fulfilled by Amazon may help with a bulk listing, a number of drawbacks also come as part of the package making it difficult for sellers to manage inventory using the service.
Now that you know why Fulfilled by Amazon alone may not give you the results you need, we'll tell you everything you need to know about the top Amazon listing tools and how they can help you.
While some of these services and tools cater to low-volume and mid-level sellers, others are strictly for high-volume sellers and are known for the best Amazon bulk listing software features.
Let's get started.
Best Amazon Listing Software For Sellers


As one of the few software that features a cloud-based solution that is compatible with all kinds of browsers, Accelerlist is another very popular among Amazon sellers.
With two major options, 'Precision' and 'Speed,' to choose from, sellers have more freedom about how they can use the tool.
Businesses that have larger inventories are recommended to opt for the Speed workflow, whereas the Precision workflow is recommended for businesses that are more interested in streamlining and efficiency.
While the Speed workflow allows sellers to set default values for all variables including the price, note, and condition, the Precision workflow gives users the chance to optimize products one at a time.
Since Amazon sellers are always trying to get the best possible deal, Accelerlist also helps by keeping users updated with the latest and most competitive offers to ensure that sellers can make the most of the tool.
Once the two-week free trial is over, you can start using the tool for listing and selling more efficiently on Amazon for just $34 a month.
As an added bonus, the price of the service includes sales reports and even information regarding FBA warehouse codes.
Owing to its variety of features and benefits, Accelerlist is recommended for growing businesses. It is arguably the best Amazon listing tool in the market.
Related : Amazon FBA Calculators Review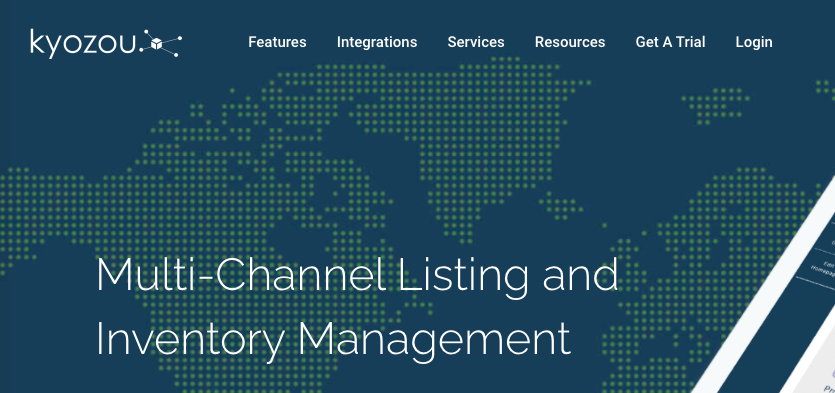 Those looking for a good ebay Amazon listing tool can invest in Kyozou.
This multi-platform software gives users the chance to optimize and streamline listings on a number of platforms including Amazon, ebay, Newegg, and others.
As you might have guessed, you can use the tool to populate your very own online Kyozou store as well.
In addition to helping with the management of inventory on various platforms and making listing a lot easier and convenient, Kyozou also helps with marketplace integration making it a great choice for competitive businesses that are interested in growth.
Related : Best Amazon Tools For Multichannel Listing & Inventory Management
Additionally, the tool also offers ecommerce support to ensure that sellers make informed decisions.
Like most other tools, Kyozou also features multiple pricing plans called Pay by Percentage of Sales and Pay per Listing.
This means that users are free to choose the option that is best aligned with their business model.
Even though most Amazon sellers opt for the Pay by Percentage of Sales plan owing to its convenience, businesses that have an inventory that's primarily populated by high-priced items tend to go for the Pay per Listing option.
The only problem is that both of these options come with a predefined bracket, exceeding which results in an increase in the fee.
The best part about Kyozou is that there are no hidden fees or charges regardless of the option that you choose for making listing, inventory management, and shipping easier for yourself.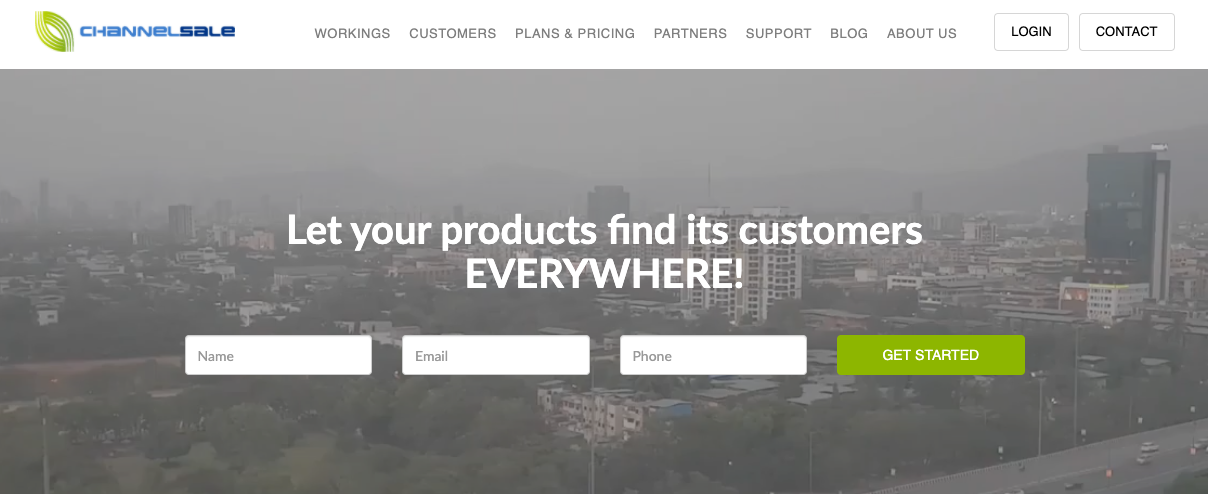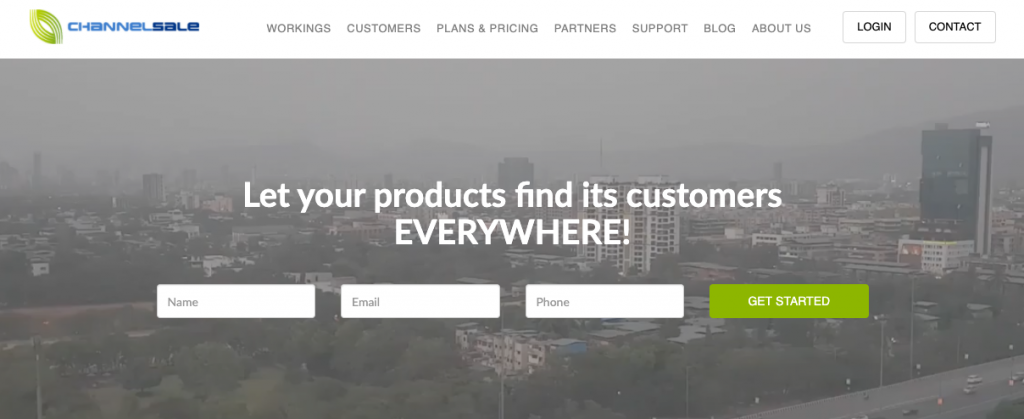 ChannelSale has everything that sellers need. It is perhaps the best Amazon listing tool.
ChannelSale is an extremely convenient ecommerce platform that's based on the Software as a Service model.
Like its competitor Kyozou, ChannelSale, too, can be used to manage listings, inventory, and shipping on a number of different channels.
The best part about ChannelSale is that an unlimited number of users can simultaneously use the platform from anywhere in the world – that too without going through the hassle of installing software or keeping track of programs.
What's more, the platform allows users to manage their online stores on various marketplaces including eBay and Amazon all with a single dashboard.
Being one of the most popular tools available for listing on Amazon, ChannelSale allows users to set attributes which will add value and help buyers make informed decisions.
The tool also comes complete with an efficient mapping feature that ensures that products are listed in the right categories.
Top this off with the flexibility that the tool offers, and you've found yourself a great solution to manage your listings on a number of different channels.
ChannelSale comes with four different pricing plans called Launch, Silver, Gold, Enterprise.
While they have certain significant differences, each one of these four plans offers unlimited SKU options.
The Launch plan caters to sellers who make a maximum of $3000 in monthly sales. This plan costs $79 a month.
The Silver plan is intended for sellers with up to $25000 in sales revenue each month. The Gold plan costs $199 each month.
The Gold plan caters to sellers with up to $50000 in revenue per month. The cost of this plan is $399.
Sellers with unlimited revenue can sign up for the Enterprise plan at $659/month.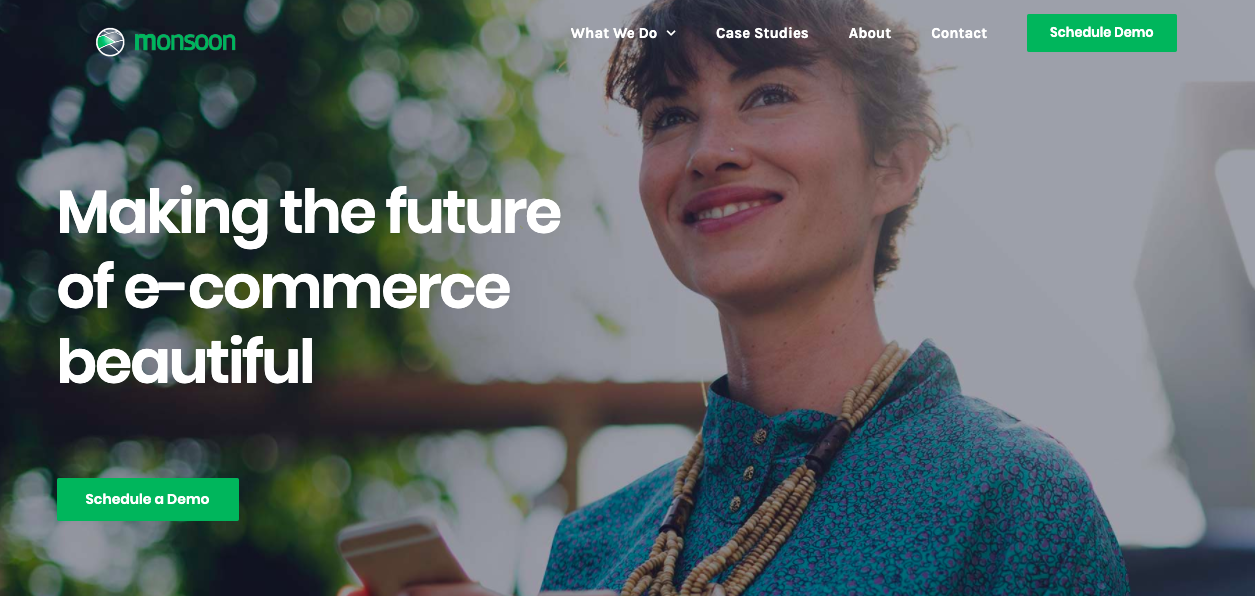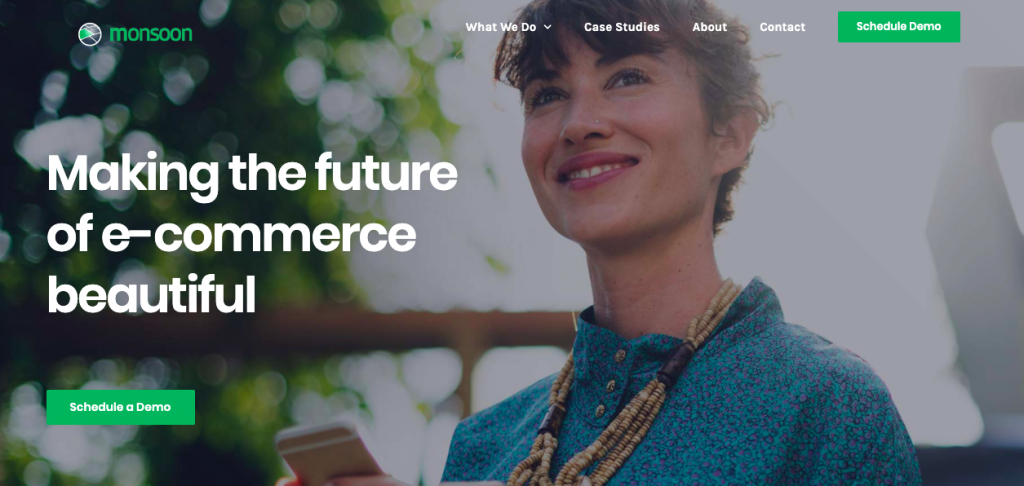 We cannot leave out Monsoon when talking about the best Amazon seller listing tools.
Monsoon is a powerful Amazon bulk listing tool that allows sellers to list their items on various channels including Amazon and eBay as they'd like.
When using Monsoon, users only need to create a list a single time and set rules for each individual channel.
Once this has been done, Monsoon takes care of the rest and starts listing items in bulk from the catalog based on the rules that had been set.
As long as the rules for inventory age, category, and available quantity are met, the list will keep on being updated automatically without any input from the seller.
At $99/month, you can start using the tool. The pricing is based on your monthly sales.
This means that pricing is based on the needs and requirements of each particular user, and is calculated after taken factors such as the sales volume into consideration.
It also assists new users with software installation, a written implementation plan, and online training to use the tool more effectively.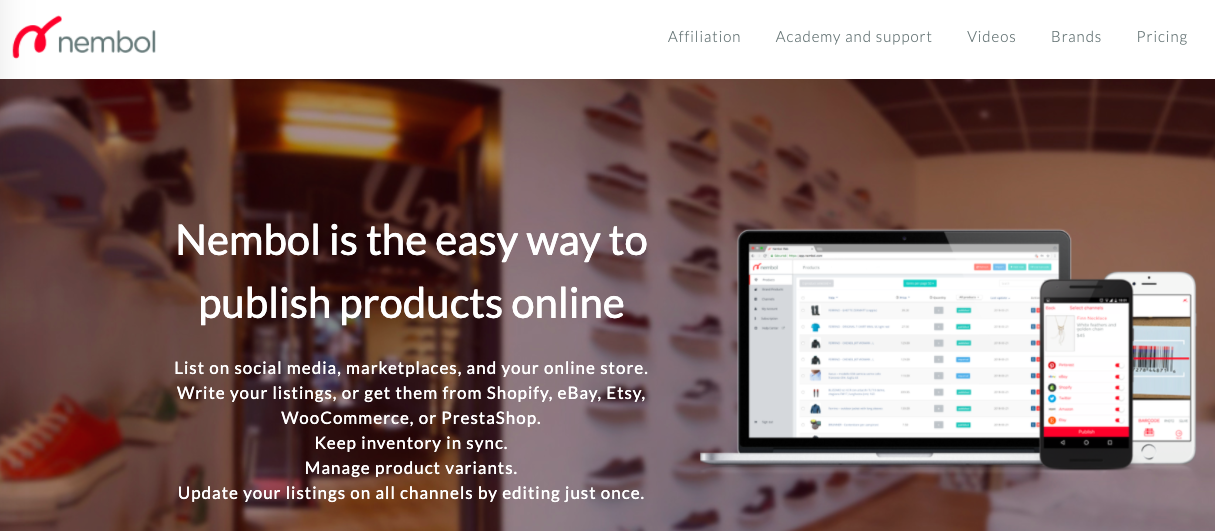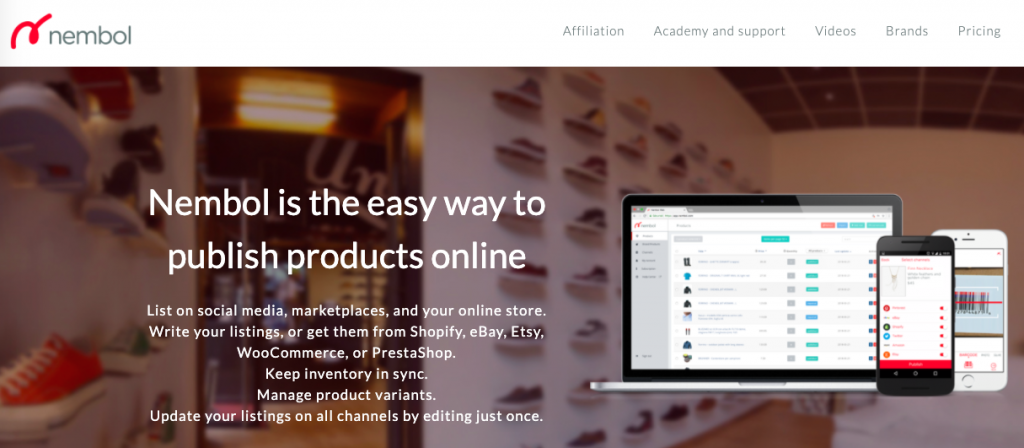 Nembol is one of the few item listing tools that is available on both desktop and mobile.
This unique characteristic of the tool allows it to be used to populate stores on various marketplaces simultaneously.
One interesting feature of Nembol is that it allows users to synchronize their item listings across various devices to ensure that all processes are streamlined and sellers don't have to go through the hassle of de-duplication.
The only drawback with Nembol is that it can only be used by Amazon Professional Sellers.
Additionally, it will not be possible for you to add a product to a list unless it already has a unique product identifier called ASIN.
Nembol's mobile app is available on both iOS and Android, and is completely free.
As many as 500 different products can be accommodated in this version of the application.
If you're looking for a reliable listing tool for Amazon, you can try Nembol.
Nembol offers four major pricing plans for the convenience of sellers called Basic, Pro, Enterprise and Enterprise Plus.
Sellers will only have to pay for these plans once the 14 day free trial has expired.
The Basic plan costs $39 monthly and can be used for as many as 500 products.
Users need to pay $49 a month to list as many as 2000 products using the Pro plan.
The Enterprise plan can be used to accommodate up to 5000 products and costs $79 a month.
Enterprise Plus plan is priced at $129/month for 15000 products.
People looking for an Amazon listing tool free of cost option can consider Nembol due to its relatively cheaper plans.


Ecomdash is next in our list of best Amazon listing tools.
Suitable for both low and high volume sellers, Ecomdash is a multichannel listing tool that can be used to manage large amounts of data and list it efficiently and effectively.
Ecomdash allows users to add customized descriptions for each of their products and edit product listings to add value.
What's more, sellers can also add descriptions for the shipping process to make the decision making process even easier and more convenient for buyers who might be interested.
Even though the complete version of the software is available on a pay-as-you-go pricing model, the listing tool is also available separately to help marketplace sellers upload bulk information without any problems.
It has all the features of a good Amazon bulk listing tool.
Ecomdash has various tiers that decide how much users of the service will be charged. Starting from $60, you will be charged based on your sales volumes.
Their 15 days of free trial doesn't require a credit card.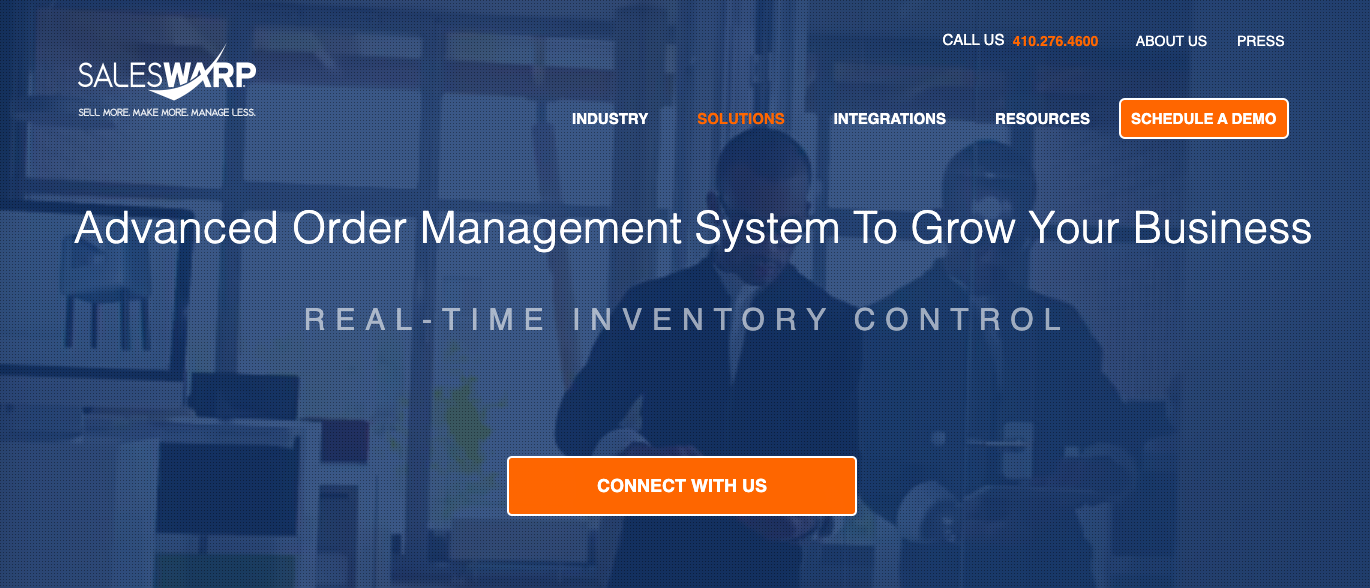 Another popular bulk listing tool on Amazon is SalesWarp. It is a cloud-based listing solution that caters to sellers of all sizes.
With separate listing templates, SalesWarp accommodates multiple different channels and enables sellers to update their lists efficiently.
The fact that SalesWarp allows users to decide whether they would like to update their lists based on the category of the product or in bulk is highly appreciated by the general population.
With the help of SalesWarp, sellers on Amazon can also create unique listing templates for categories of their own products.
Being a full-service software option, SalesWarp also offers complete ecommerce functionality that can help you with a lot more than just listing your products all in one go.
This is the reason why we have included SalesWarp in our list of best Amazon product listing tools.
Pricing for SalesWarp depends on a number of factors including the annual revenue and order volume of sellers.
Related : Best Amazon Sales Estimator Tools
As you might have guessed, more functionalities and features also cost more.
Since there is no pre-defined pricing plan, interested sellers will have to contact the vendor directly to find out how much they will have to pay each month.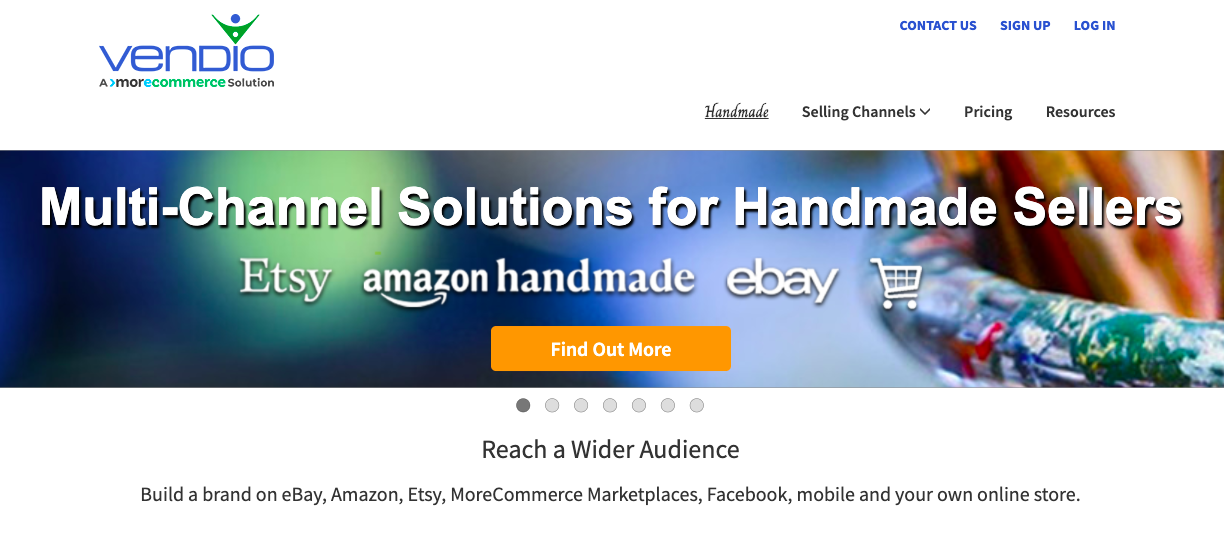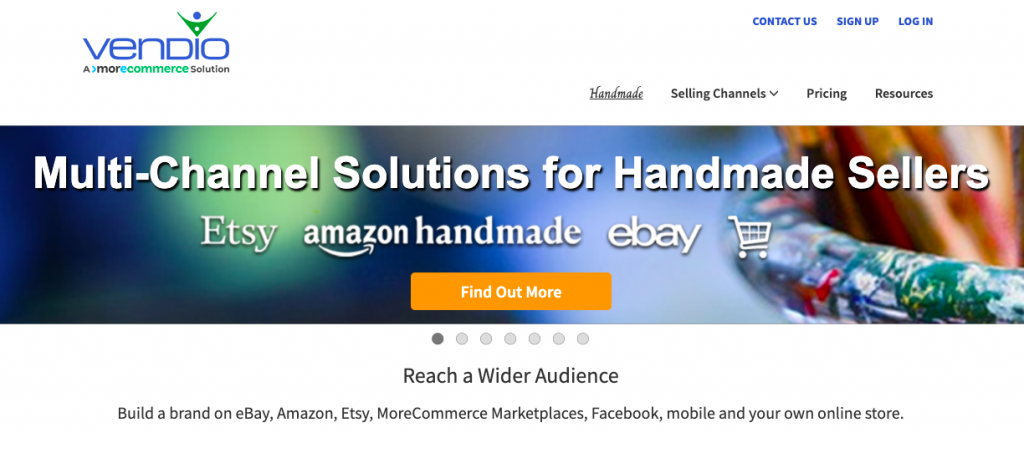 It would not be incorrect to call Vendio a complete Amazon selling solution. In addition to helping sellers update their lists efficiently in bulk, Vendio also helps with other aspects of selling such as order fulfillment and management of inventory.
Vendio also comes with an Amazon Match and Publish feature which can be used to check products that have been listed on CSV or eBay by a particular seller, and imports these lists to Amazon's catalogue in bulk.
For added convenience, Vendio also allows sharing of one's Amazon inventory on Facebook, OpenSky and various devices.
There are five different pricing plans that sellers interested in Vendio can opt for.
Topaz – $29.95/mo for 300 products
Ruby – $49.95/mo for 1000 products
Sapphire – $99.95/mo for 3000 products
Emerald – $149.95/mo for 15000 products
Diamond – $249.95/mo for 25000 products
Each of these pricing plans support listing in bulk on multiple channels.
The major difference between each of the pricing plans offered by Vendio lies in the storage amount and products that will be accommodated.
Rest assured; you will get a free trial regardless of the pricing plan that you choose.
Additionally, you will get a dedicated account manager with the Emerald and Diamond Plans, whereas communication for Topaz, Ruby and Sapphire plans will be through chat, email, and phone.
Even though Vendio offers quite a number of benefits to users, it is important to note that this is the only software that imposes a limit on the storage space.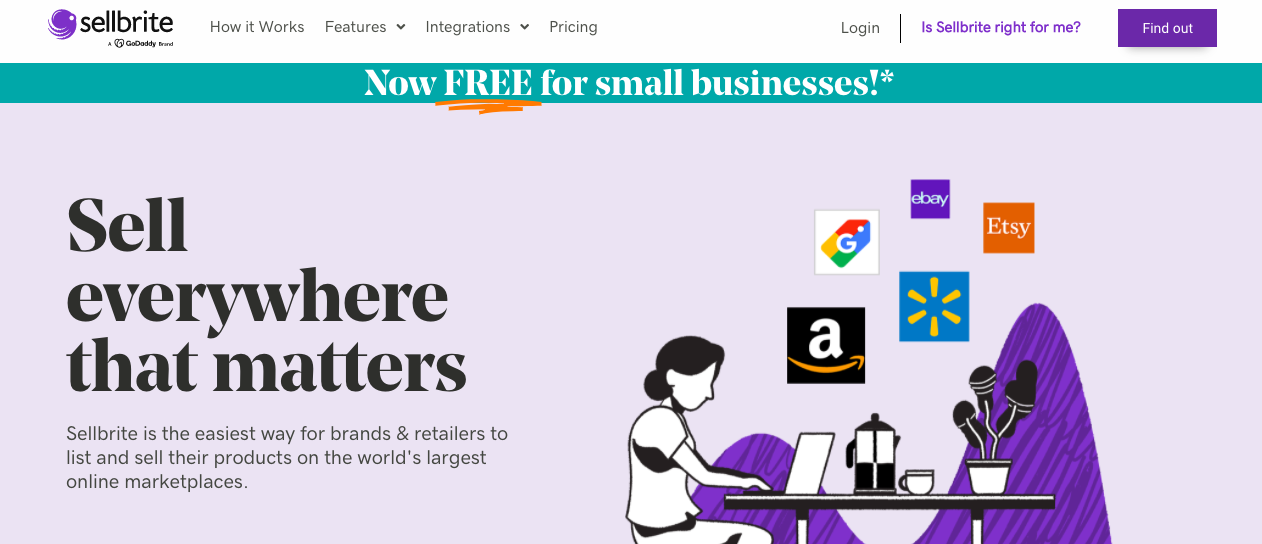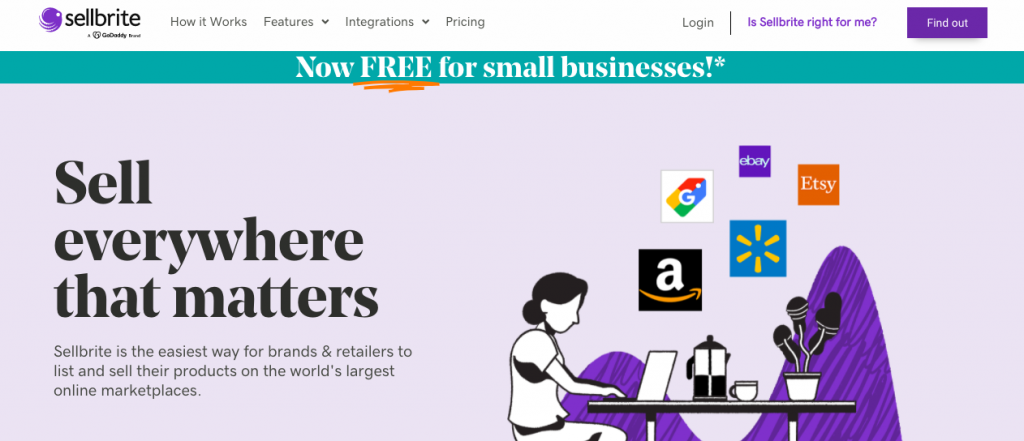 Sellbrite's working mechanism is considerably different than any of the software or tools that were discussed earlier on in the article.
Unlike most other software, this multichannel listing tool leverages a single catalogue that can be used to populate lists on Amazon, eBay, Etsy, and even Walmart!
For added convenience and customization, sellers are allowed to change the shipping fee, price, description, and title of each one of their products.
Unique reusable templates can also be created.
When using Sellbrite, users are allowed to categorize products or items based on specifics or attributes to help buyers find what they need without much hassle.
Related : Ways To Find Product Niches With Low Competition
Sellbrite ranks in Amazon listing software free category as well because they have a free plan too.
Sellbrite paid plans start from $29 to $179/month. They also have the annual option to pay.
As you might have guessed, the Premium option comes with additional functionalities and features.
Sellbrite also has Shopify specific plans. The plans start from $19 to $99/month.
Sellbrite is free to start and offers 30 days of unlimited access.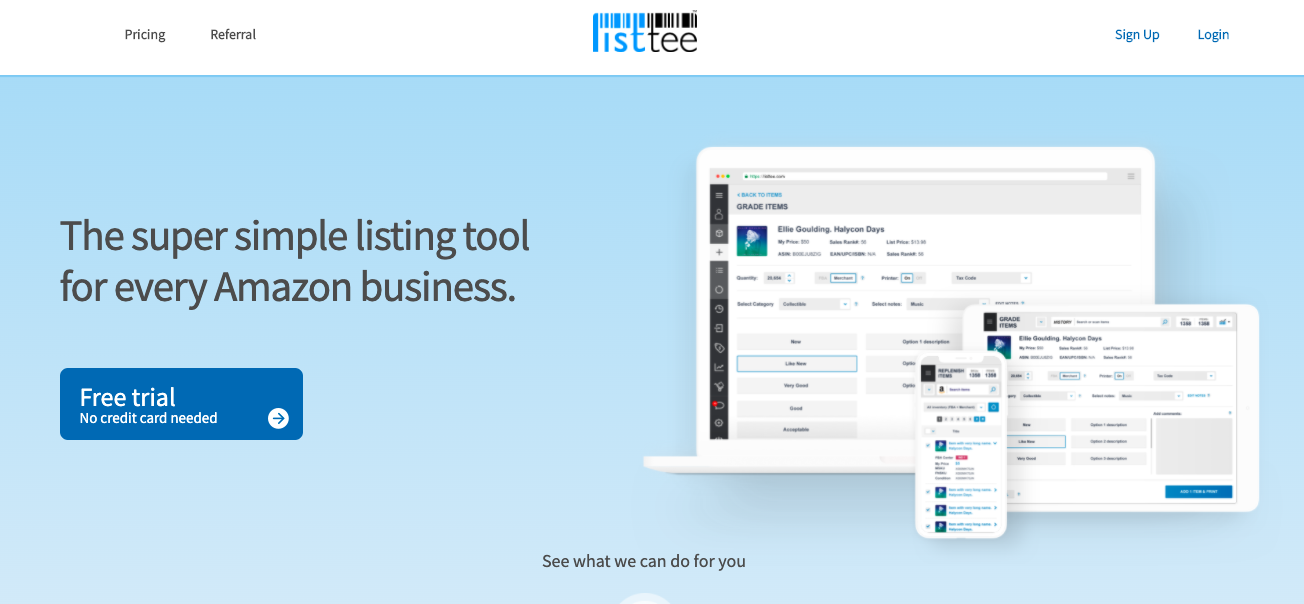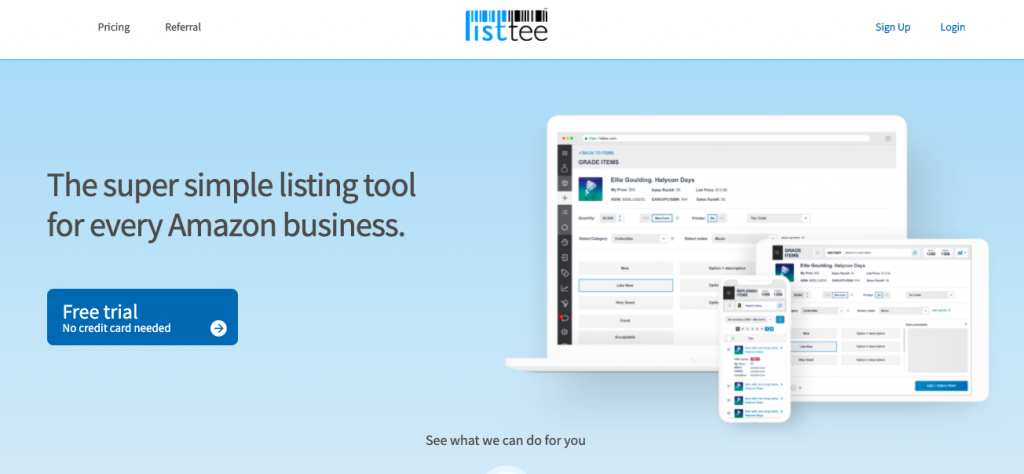 Listtee is another Amazon product listing software that does the job quite well.
Created to help Amazon Marketplace sellers with the listing process, Listtee ensures that sellers can add products to lists and replenish them once they have been sold.
What's more, Listtee also helps Amazon sellers coordinate with Amazon warehouses in the United States and the United Kingdom for added convenience.
Since List tee is available in both web and desktop versions, it has soon become a very popular option among Amazon sellers.
Another reason that has contributed to the immense popularity and success of the tool is the fact that it is able to detect existing SKUs which helps it mitigate the chance of duplication.
Related : Amazon Seller App Review
Being one of the most practical options for Amazon listing, Listtee helps streamline the entire selling process and can help sellers ship as many as 100 items in just half an hour.
The best part about Listtee is that the service has distinct pricing models for both enterprises and small businesses.
While small businesses can start benefitting from the service for less than 50 US dollars each month after a free two-week trial, enterprises will have to pay $149 per month after a free 14-day trial to benefit from all that the tool offers.
Listtee does not only allow both small businesses and enterprises to switch between FBA and merchant listings but for just $25 more, enterprises will also be allowed to create subaccounts for employees to make the listing process even quicker.
While the tool offers several benefits and can make listing and shipping a lot more efficient, the customer service of the software is a major drawback since the queries of customers generally aren't resolved for days on end.
With that said, the user-friendly interface makes it a good option for quite a large number of people.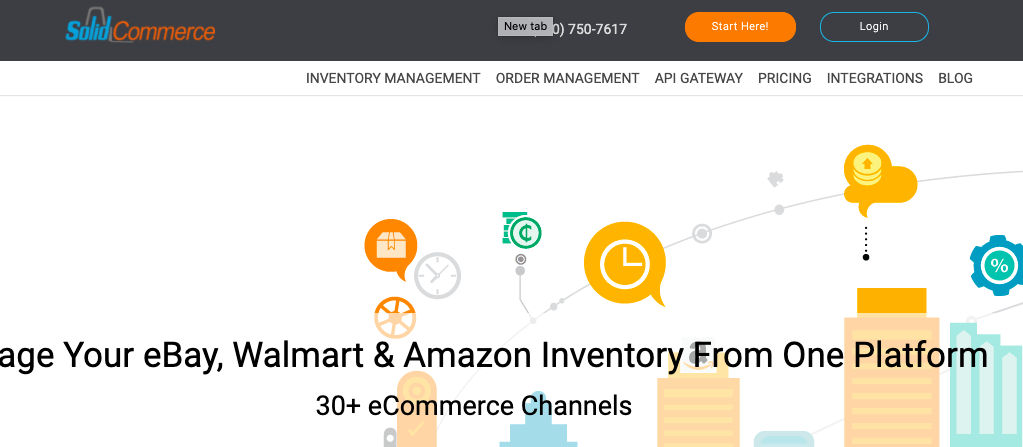 Solid Commerce is yet another 'Software as a Service' platform that offers both listing and inventory management functionality.
Supported marketplaces include Etsy, eBay, and Amazon among others.
When using Solid Commerce, all a user has to do is enter relevant product information after which the products will automatically be pushed to the Amazon store.
The minimum that you'll have to pay for Solid Commerce is $499 a month.
Wrap Up
While it isn't difficult to find a listing software for Amazon in the market, but to find the best certainly is.
Now that you know what each of these Amazon listing tools can do for you, you can make an informed decision and choose the best Amazon listing software.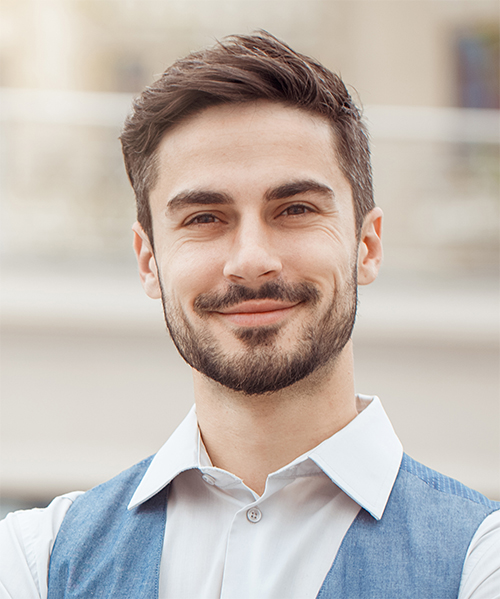 Author: Scott Macarthur
Scott L. Macarthur is a marketing consultant and an online author. He is mostly engaged in providing his expertise to startups and SMBs. He is also an author on TheNextWeb.