Stats have shown that BigCommerce is becoming a popular choice amongst businesses of all sizes.
It has already created some 100,000 stores with over $5 billion revenue.
Looking at its popularity, we decided to do a quick BigCommerce review today.
So without wasting much time, let's get down to it.
What Is BigCommerce?
BigCommerce – founded by Australians Eddie Machaalani and Mitchell Harper in 2009, is an ecommerce platform for creating fully functional online stores, which are capable of selling physical as well as downloadable or digital products from all possible categories.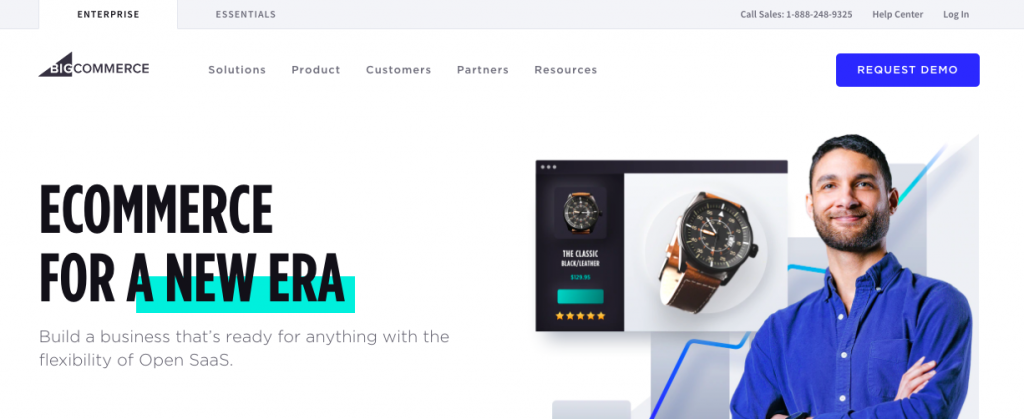 It is also considered to be software as a service or SAAS based, and is pretty much straightforward and intuitive. It has its own web hosting and a strong back end support.
Designed for simple and a user friendly interface and loaded with rich features, BigCommerce provides a complete solution for retailers to set up and manage their shopping carts, for both new and old businesses, effectively.
Let us quickly look at some of the features of this giant platform in detail:
Related : WooCommerce Vs Shopify Vs BigCommerce
BigCommerce Features
BigCommerce provides a full content management system,(CMS) functionality, that makes it easy to add and manipulate web pages, blogs, news headlines, or promotional banners and codes for marketing campaigns.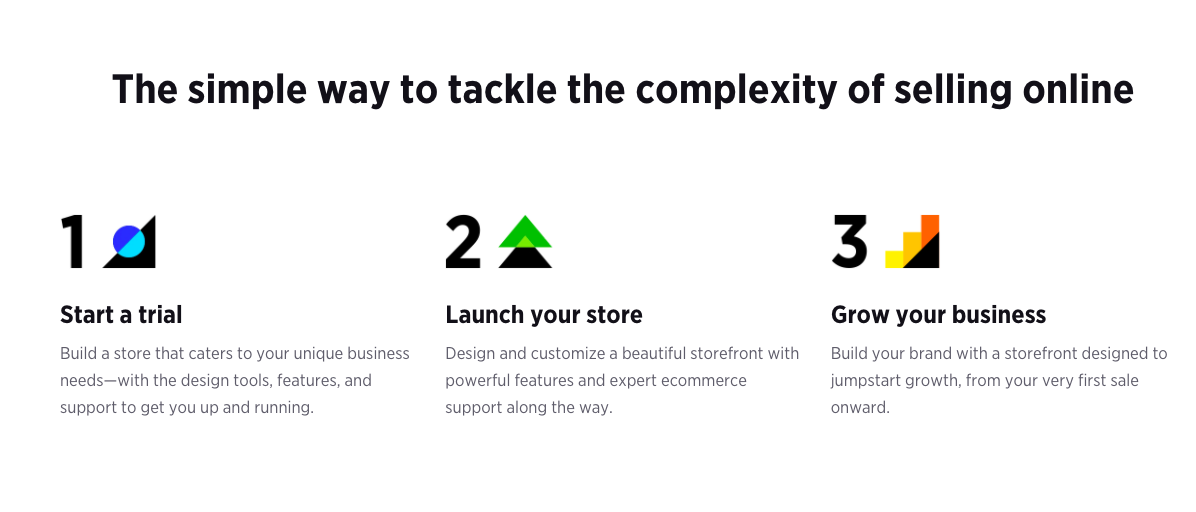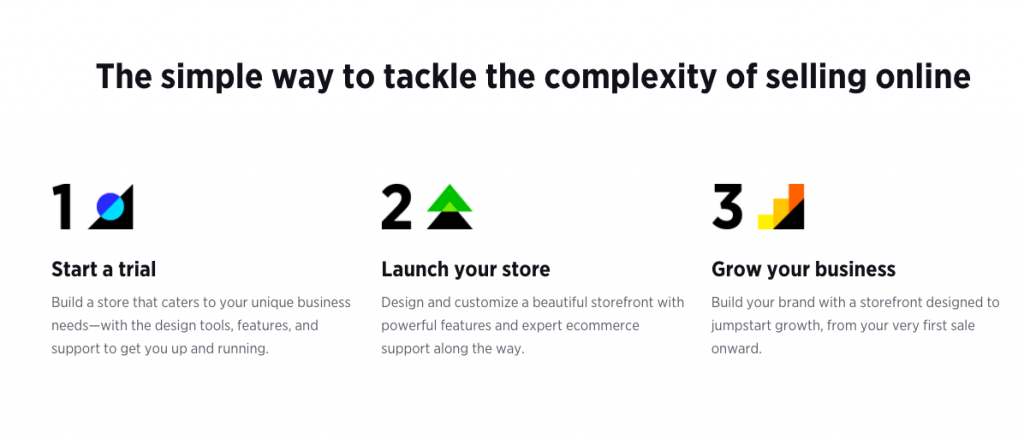 Even the CSS and HTML codes of this software are easy to tweak, if desired.
You can easily configure, set rules and publish a variety of products in various categories and apply shipping rates, or discounts of your choice using the Product Options tools.
BigCommerce has a collection of 83 elegant themes, 7 of which are free, while the rest are premium themes ranging between $145 – $235. Most of these themes are fully responsive and customisable.
It has in-built SEO options to optimize the URLs, keywords or tags that can effectively help in pulling up your site ranking in the search engines.
Channel Manager
It's a built-in tool for selling across multiple social media channels, provides the retailers with the capability of managing and selling their products on eBay, Facebook or Pinterest.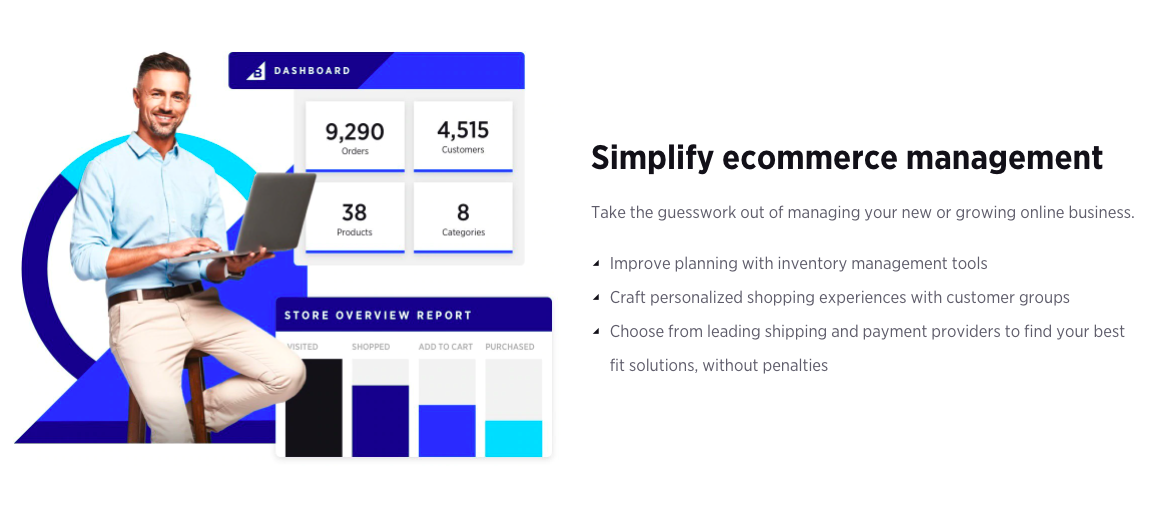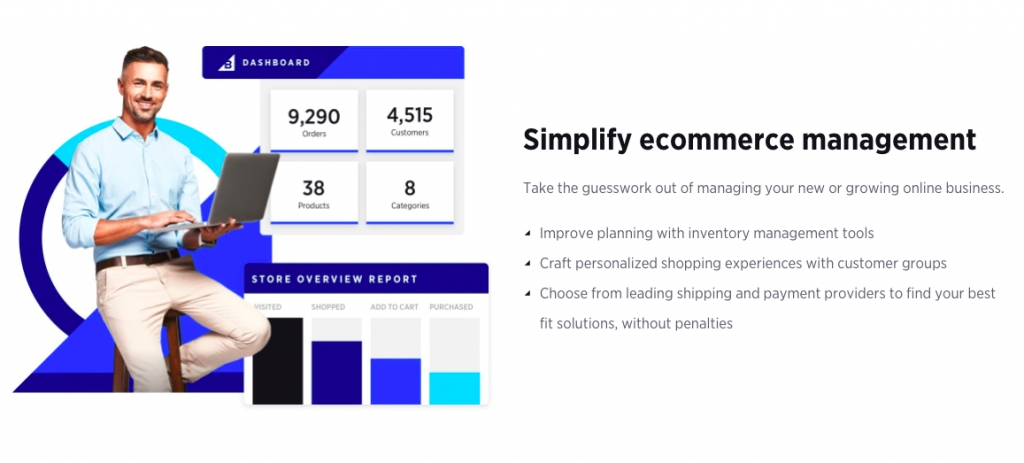 With BigCommerce, the retailers can set their own Discount Rules and Coupon Codes for the products, that their customers can avail during checkout.
The Gift Certificate system allows the customers to set their own denomination (which is rarely seen in other ecommerce platforms).
Abandoned Cart Tool
It allows you to automate and send up to three email reminders or notifications, to all those customers who had visited your site, added products to their carts, but left without a purchase.
BigCommerce abandoned cart email templates are quite useful. You can customize them as well.
Related : Best Abandonment Cart Email Templates For Magento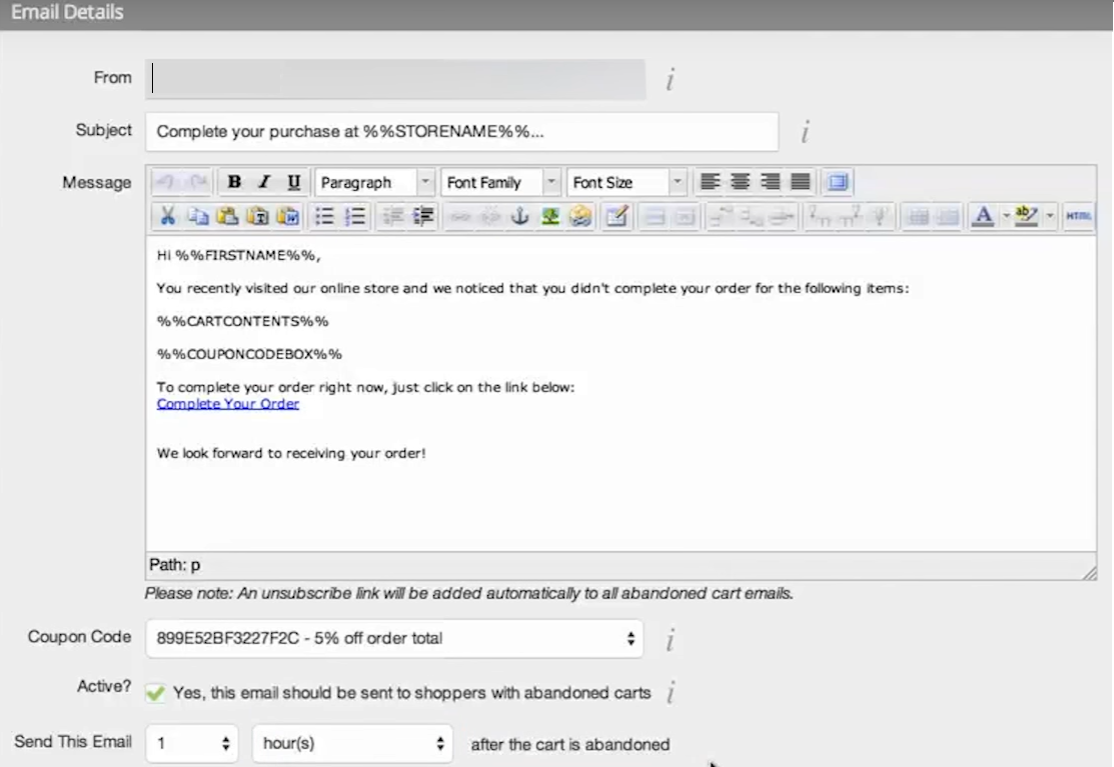 Automatically targeting such customers is a very good option for new retailers, as it increases the chances for a potential sale with minimal effort.
However, this feature is available only in Plus, Pro and Enterprises subscription plans (discussed later).
Integrations
BigCommerce also allows for easy and seamless integrations with –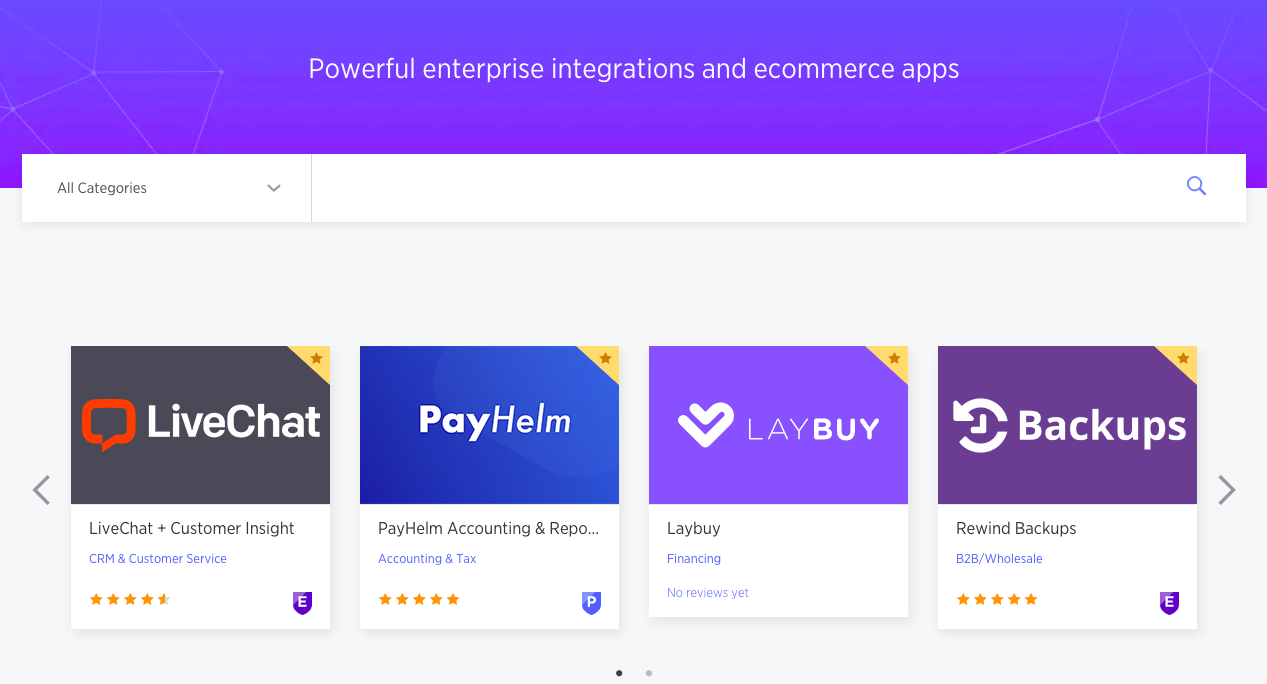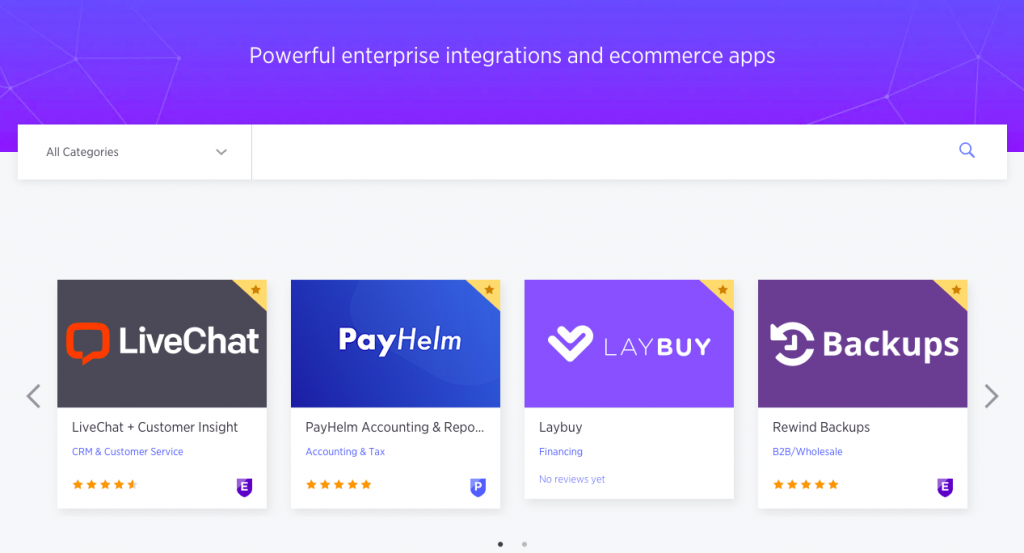 A wide set of Payment Gateways and Multiple Shipping Gateways (with real-time shipping quotes for different zones).
Several Newsletter services like Interspire, iContact or Mailchimp.
Alibaba.com. This gives a choice to the retailers (who are struggling for product ideas to sell), to choose and buy products from approximately 300 authenticated and verified Alibaba GOLD Suppliers, listed on BigCommerce interface.
New tool for inventory tracking with Amazon allows the merchants to seamlessly sync their inventory & orders, and sell the products on Amazon and their own store simultaneously, while maintaining a single interface for the product database. This helps the merchants to generate more revenue by making use of Amazon's vast customer base.
BigCommerce Pricing & Annual Sales Limit
BigCommerce has different subscription plans as $29.95/ month Standard, $79.95/month Plus and $299.95/month Pro. These are well suited for all small and medium businesses. For Enterprise, the plan is customised as per need.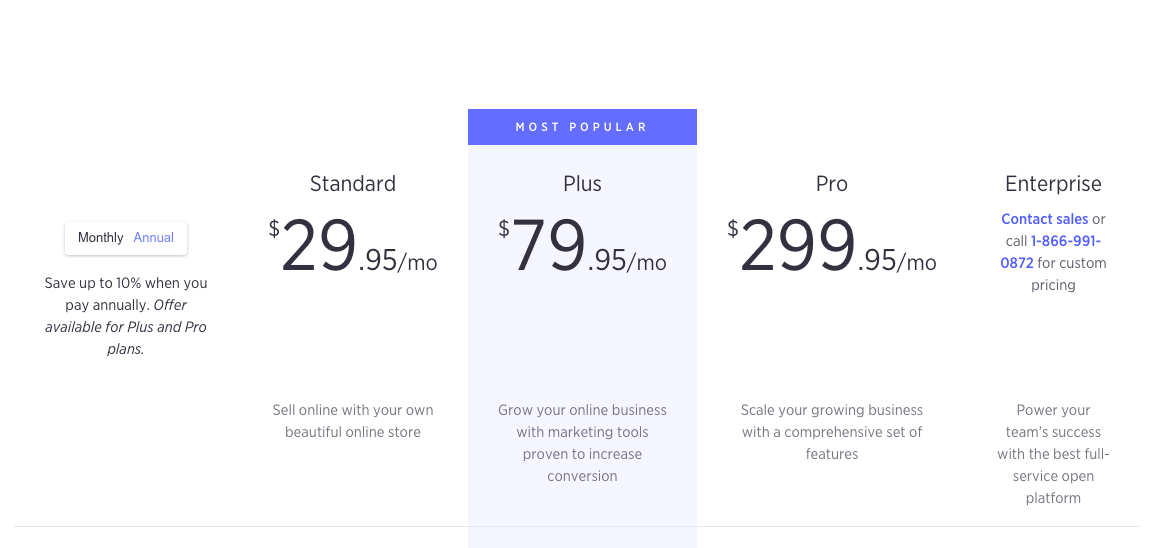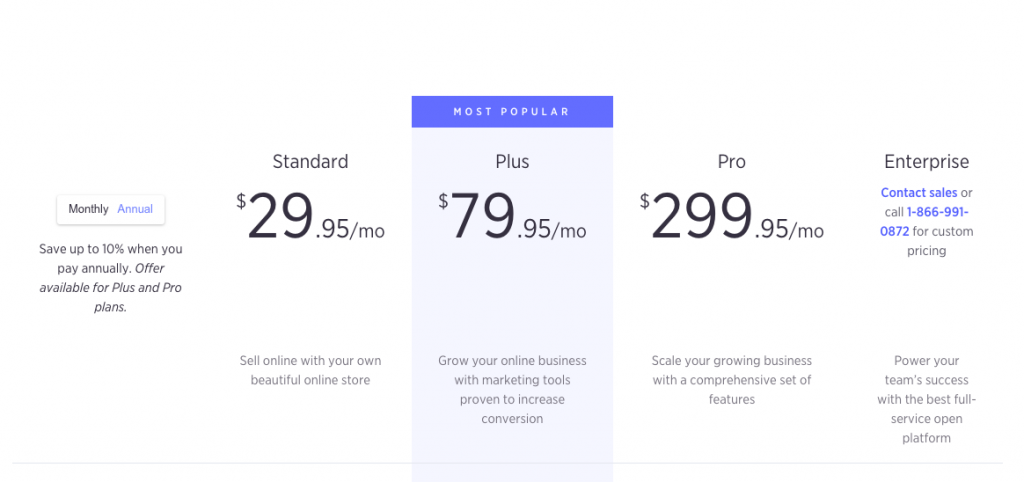 Note : You can avail 10% discount if you opt for an annual subscription.
Needless to say, the higher you go the more advanced features you get, like – customer segmentation, sitewide HTTPS, Google trusted stores, fraud monitoring and analytics, product filtering, API calls, priority support etc.
It's a good thing that they offer a 15-Day Trial Period that you may like to use, to get a clarity on what plan you would prefer and it doesn't require any credit card details.
BigCommerce also sets a limit on the total annual sales for each subscription plan. So one cannot ideally go above – $50,000 for Standard, $125,000 for Plus, $1,000,000 for Pro, but it's negotiable for Enterprise.
Incase customers exceed the sales limit, BigCommerce automatically upgrades their subscription plan to the next level and starts charging them for the upgraded version.
(For example – Standard subscribers will be upgraded to Plus, if they exceed their limit of $50,000, and will have to bear the subscription charges for Plus).
And in case of exceeding the sales limit for Plus subscriptions, apart from the automatic upgrade from Plus to Pro, you would also be entitled for extra 2000 orders.
However, if you exceed your limits again, BigCommerce will charge you $80/month extra – for every additional 1000 orders.
This aspect of BigCommerce, at times becomes annoying for their customers as they face it quite frequently.
You Might Want To Read : Why Your Ecommerce Store Needs a Mobile App
BigCommerce Support
Next up in our Big Commerce review is Support.
BigCommerce offers support through various channels.
Apart from the support ticket system, phone and live chat, they have series of documentations and guides that can help you with 'How To' related queries and provide tips to tune up your business.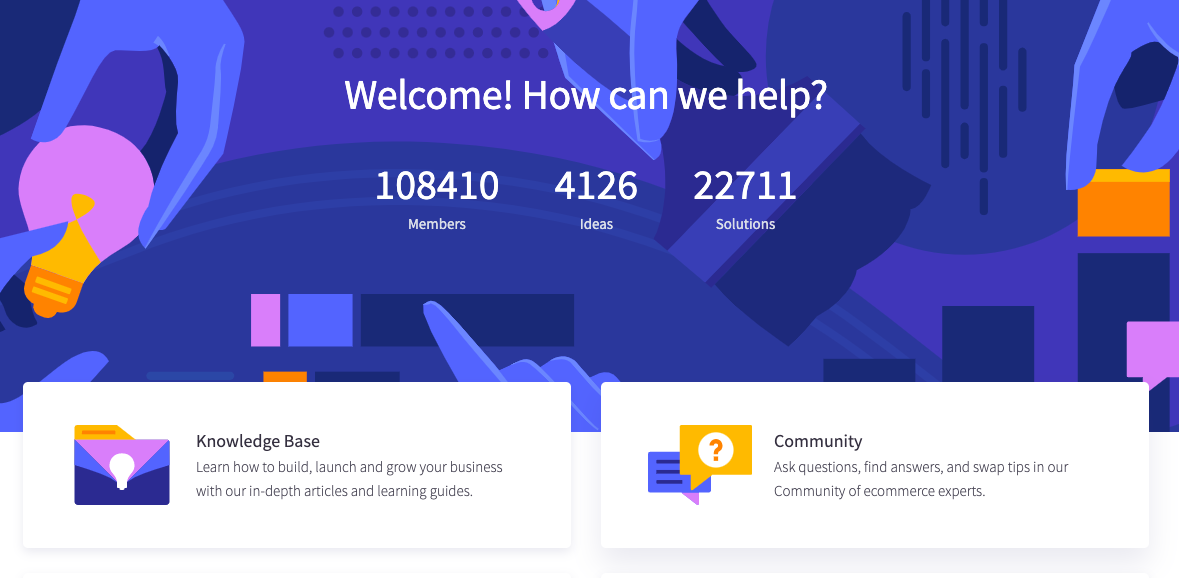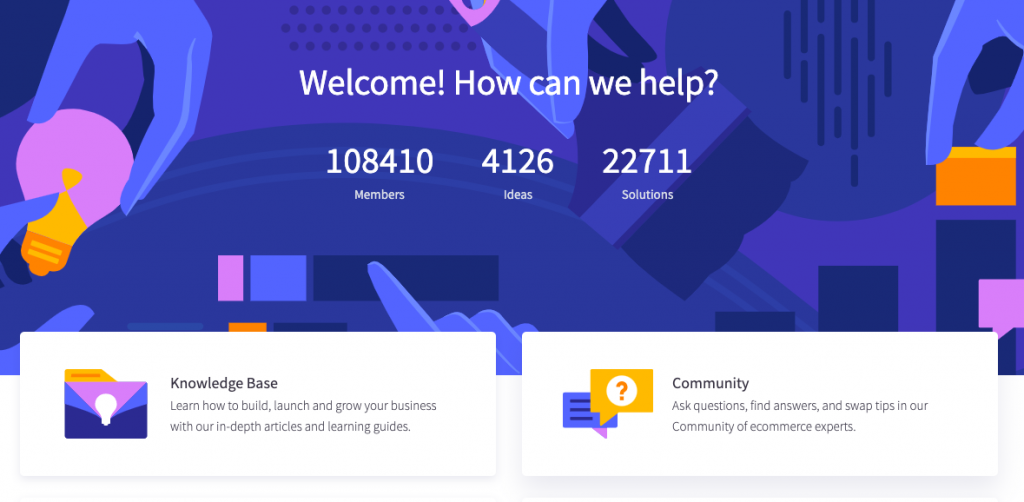 The BigCommerce University section has a surplus supply of video tutorials that teaches you to configure each admin or control panel setting in great detail.
It also has a community of experts and established business owners, who act as mentors and address your issues, as well as provide several tricks to help you smartly run your store.
Worth Reading : Ecommerce Traffic Woes? – Resort To These Techniques
BigCommerce Pros & Cons
Pros
Has user friendly interface and easily customizable.
No extra fees either for setup or termination
Automated email tools for cart abandonment at the checkout
Ample material to educate and guide the customers to manage their products and store functionalities
Integrations with Alibaba and Amazon, means more revenue opportunity for BigCommerce clients
Related : Tips To Improve Magento Checkout Process
Cons
Abandoned Cart Tool is not included in the lowest plan, so the beginners who need this sale-saving tool the most, are deprived of its benefits
Applies annual sales cap for each subscription, except Enterprise
Has no iOS or Android mobile apps
Alternatives To BigCommerce
Magento
Magento is one of the best alternatives to BigCommerce and is most suitable for medium to large enterprises.
This open source software has numerous, rich and customizable features for building an ecommerce store – just the way you want.
Related : What Makes Magento The Best Ecommerce Platform
Shopify
Shopify is very similar to BigCommerce and is its fiercest competitor. It is apt for small or medium retailers, as it provides a simple step by step approach to launching an e store in just a few hours.
It is also known for its out of box blogging tool and remarkable customer services.
Explore : Best Shopify Stores
Demandware
Demandware can also be considered as good alternatives to BigCommerce. Demandware understands the key factors that a brand needs, and provides robust options for the retailers to cover most of them.
Volusion
Volusion also offers numerous templates that can cater to a vast variety of industries with some great marketing features.
Quick Wrapping
Most BigCommerce reviews on the internet have a similar feedback about the platform. BigCommerce is a powerful tool. It has everything you need to build your ecommerce store.
The advanced tools can easily be used to configure almost everything.
Starting from setting up the products & prices and applying taxes or discounts, seamless integrations with several payment, shipping gateways and other applications, to tracking and maintaining inventories & customer orders, everything can be done with ease.
With the abundance of educational resources and exceptional support, the possibilities are endless while working with BigCommerce.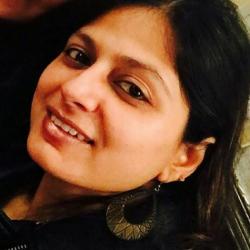 Author: Divya Dube
Divya Dube is an e-commerce subject writer at
Mofluid
. She loves to research and is an avid reader of technology, psychology and fiction. She is also a gadget freak, a traveller, loves chocolates & music and has an immense passion for writing.