85% of consumers prefer mobile app over mobile websites.
41% of smartphone owners made a purchase from their mobile phone. (in last 6 months)
The growth of mobile commerce outpaced overall growth of ecommerce in 2013.
1 out of every 3 visitors to the average retail website is mobile only.
By 2015, mobile shopping will account for $163 billion sales worldwide. (12% of global ecommerce turnover)
Related :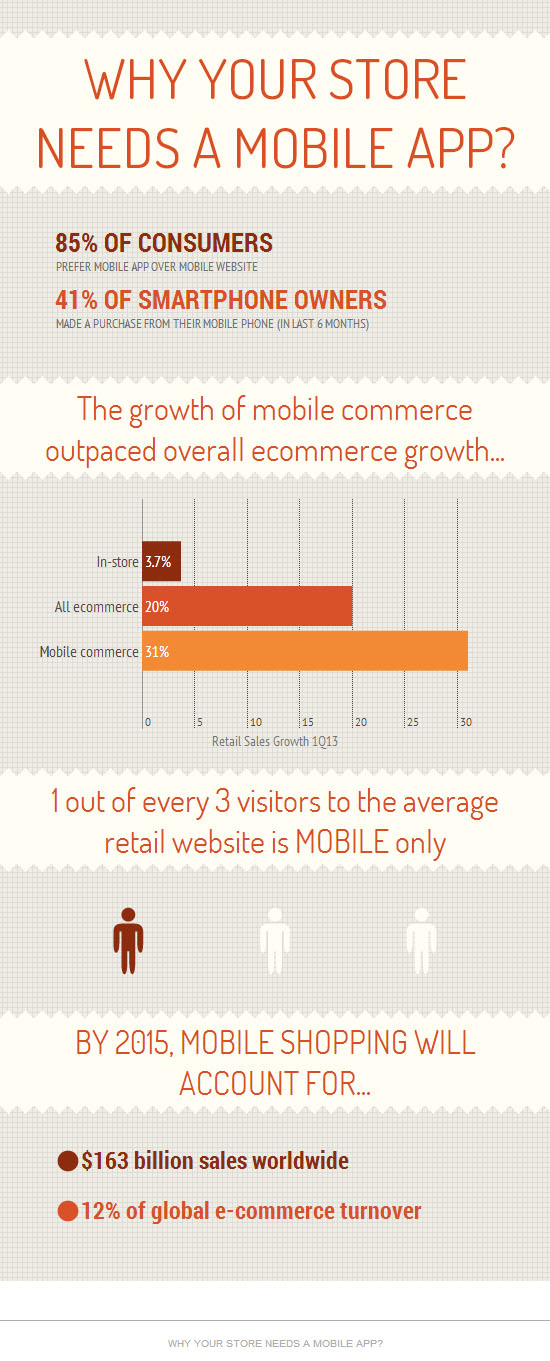 Author: Sam Zaman
Sam loves to write on technology & related stuff. Ecommerce, mobile and internet marketing equally drive her interest. Likes gardening and experimenting with new recipes. An avid reader and absolutely mad @bout donuts :)