Reaching out to the growing list of subscribers through emails and ads has become indispensable to all type of businesses – established or emerging.
While there are several email marketing softwares that can automate and simplify this whole process of sending thousands of emails everyday, a lot of them also compete to provide additional features like – tracking the success of your campaign, split testing, optimising the campaign for better results, segmenting the audiences for a more personalised effect etc.
Let's do a quick Mailchimp review – a popular email marketing software that offers advanced features for creating emails and tracking data.
Mailchimp Review
Mailchimp is one of the most powerful cloud-based marketing automation platform.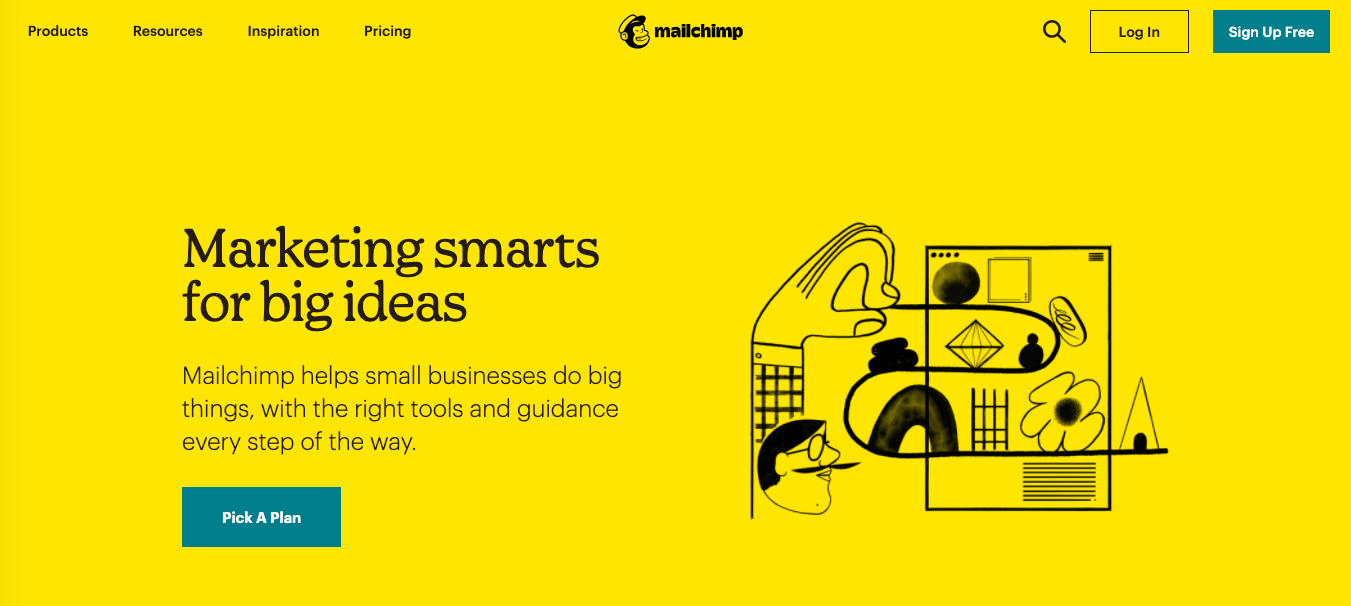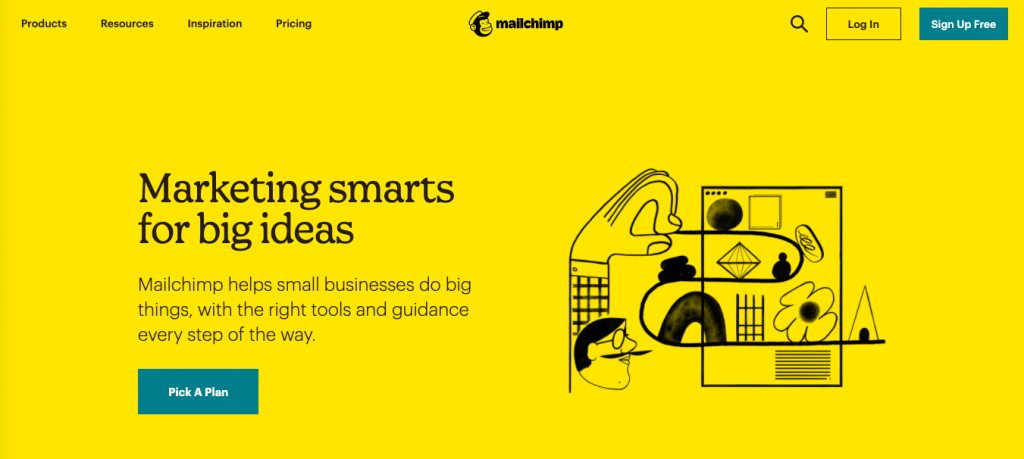 Created by the The Rocket Science Group in 2001, this email service provider is now being used by over 15000 people and businesses across the world.
Mailchimp is primarily used to design and send email newsletters – that can even be shared on social networking sites.
Apart from that, you can also use it for setting up email campaigns, managing your contact lists, tracking and reviewing your data as well as integrating with the third-party services.
Explore : Aweber Vs Constant Contact
Who Is Mailchimp For?
Mailchimp is apt for all business type. Whether it is medium or large enterprises (who require millions of emails to be sent on a monthly basis), or small startups and bloggers (who are just starting their email campaigns and looking for free or cheaper options).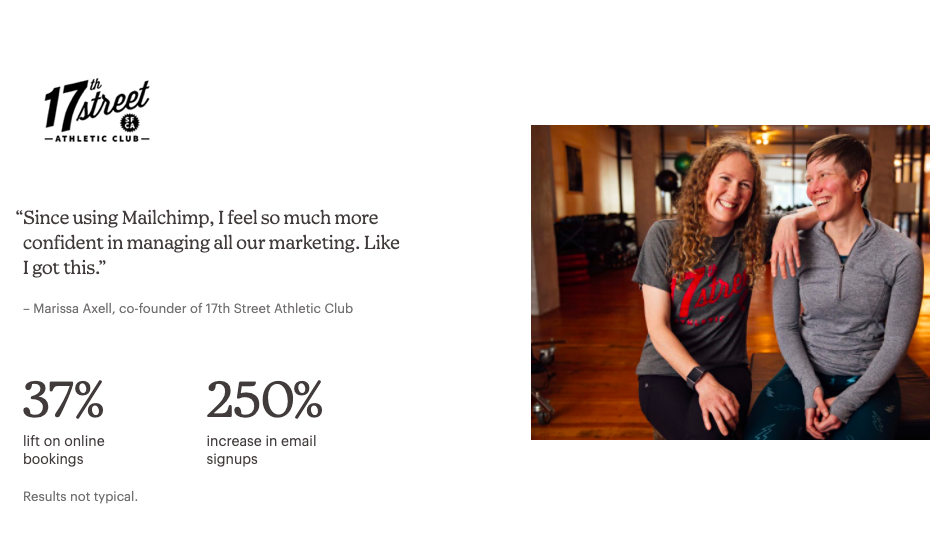 Of course the features offered in the free version are much lesser as compared to the paid version, but then it's enough to handle 12,000 emails on a monthly basis and approximately 2,000 subscribers.
What Features Does Mailchimp Have?
Automation
Mailchimp provides a powerful automation feature for several categories like ecommerce, education, non profit etc.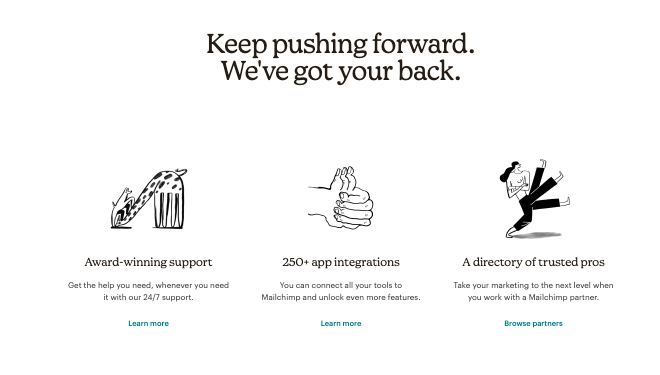 It enables you to create your own workflow of events, and schedule to send emails that are automatically triggered on a specific date, time or event, or maybe by a particular user-activity.
This way you can focus more on your other business aspects than be bothered about scheduling emails at every trigger.
A/B Testing
Another powerful feature of Mailchimp is the A/B testing. It allows you to create up to three variants of your email campaign using – different content (text or image), different subject line, different name, or even a different time-to-send.
Useful Post : Ecommerce Emails Your Customers Will Love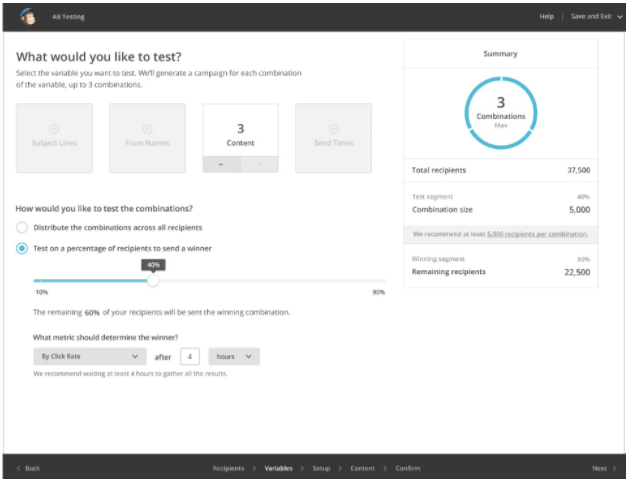 Based on which variant gets the higher open or click rate, Mailchimp will then schedule that variant to be sent automatically to other subscriber groups.
Timewarp
The unique Timewarp feature allows you to schedule your campaigns to go out at the same time, but in different time zones.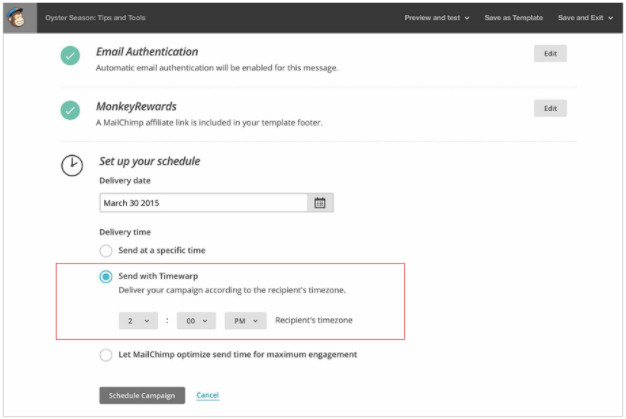 For example, if you set up your emails to be sent out at 5pm your local time, Timewarp will automatically adjust the email delivery time as per the global subscribers' time zone – so that they too receive your email at 5pm their local time.
Facebook and Instagram Ad
This feature allows you to quickly create single-image or carousel ads for both Facebook and Instagram respectively.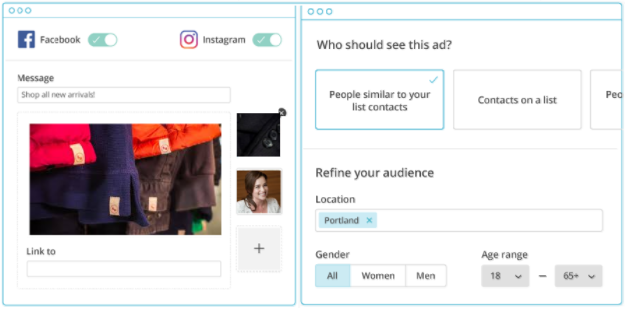 The huge user database that these social sites provide can help you reach out to a wider range of audiences.
Multi User Accounts
It allows the account holders to grant partial or limited access to their teammates in order to work in collaboration.
Merge Tags
Merge Tags allow you to dynamically add content (such as subscriber's first name, or social links) to your email. (Click to know more about merge tag) .
Robust Analytics
Analytics enable you to track your campaign's performance, monitor the current trends, view the revenue reports, give you a real‑time insight into every subscriber's email activities and much more.
Most of the data settings are by default, which seems alright for beginners. However, searching for a specific data is slightly tough as it requires you to dig further on the second screens or specific workflows.
Custom Forms
Custom forms enable you to portray a higher level of professionalism by allowing you to create a variety of signup forms that matches with your newsletters or campaigns.
Spam Filter
Spam filter Diagnostics allow you to edit and optimise your email campaigns, so that they don't land in the spam folders of the subscribers email accounts.
App
Mailchimp also has mobile apps for both iOS and Android, that can be used to handle the complete process of email marketing while on-the-go.
How Does Mailchimp Work?
First of all, you need to create an account with Mailchimp and choose a subscription plan.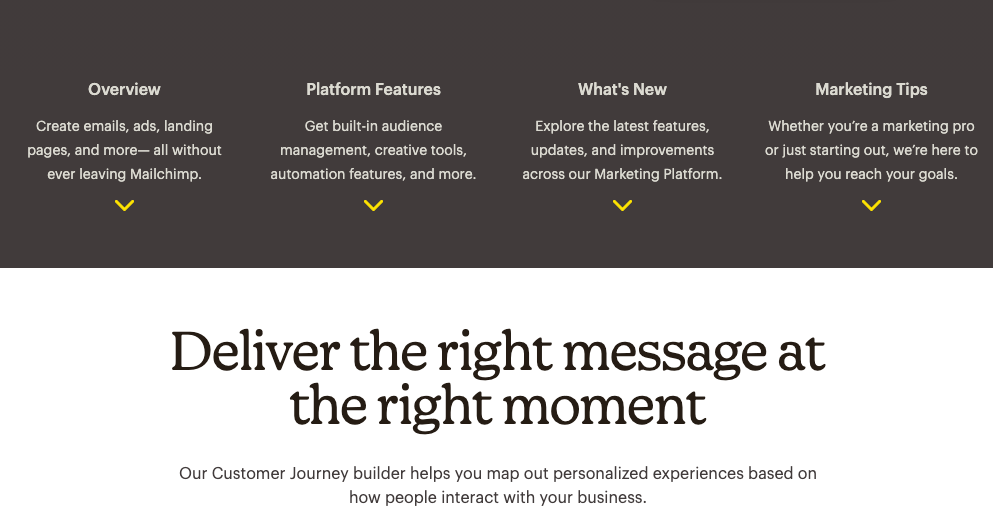 Once you are signed in, you will be taken to a simple and easy-to-use dashboard with tabs for creating Campaigns, Templates, Lists, Reports and Automations.
When you click on 'Create Campaign', it gives you four ways of creating an email – regular, automated, plain text or variants.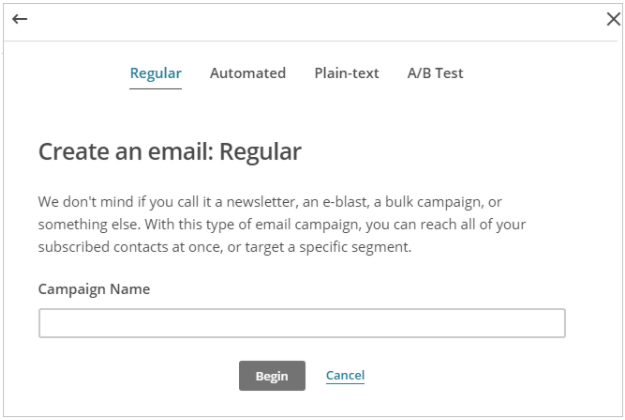 The next screen requires you to select your subscribers' list. You could either send it to the entire list or segmented list.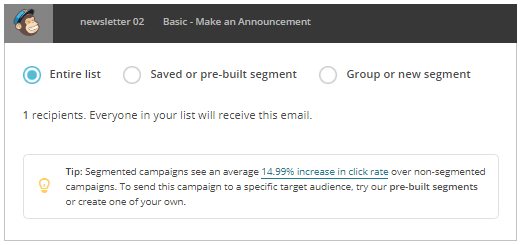 It then prompts you to fill in the campaign information, and check the settings for data-tracking as well as sharing over the social network.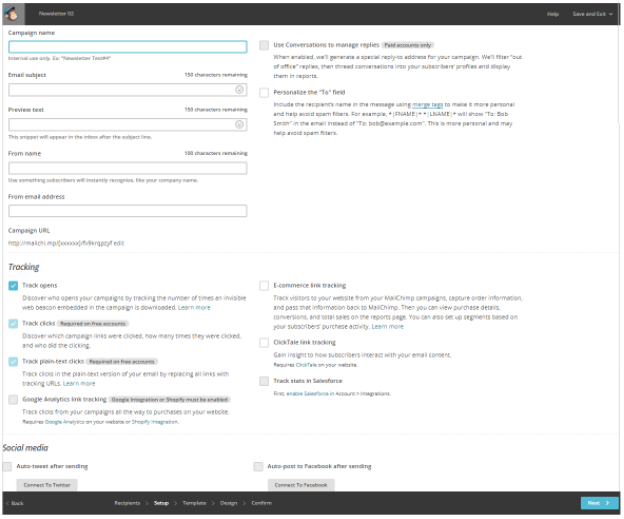 Next you get to select the template design and the layout to decide how your email will finally appear.
You get to choose from three types of templates – basic layout, pre-built theme, or a template as per the kind of message you want to communicate. Though the templates offered are customizable, it even allows you to code your own template from the scratch.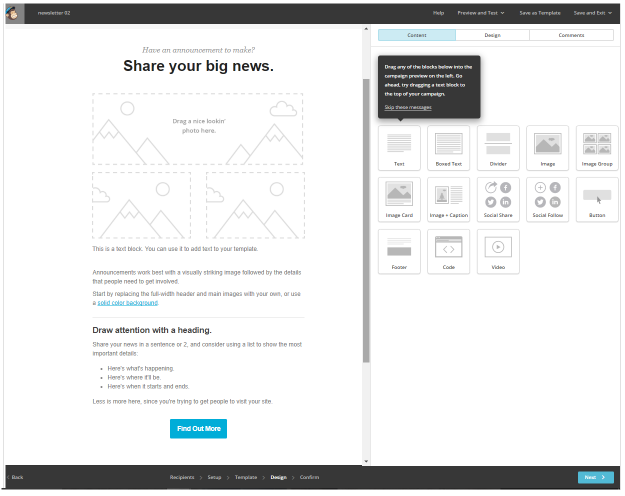 You would be entering your brand-logo, text, video or image content, along with the buttons for social share or social follow – and your first campaign is ready to be sent. Simple!
Interesting Read : Convertkit Vs Aweber
Mailchimp Pricing & Free Trial
Mailchimp pricing includes plans for marketing and email.
Marketing Plans
Let me answer the question you want to hear. Is Mailchimp free? Yes, they offer a free plan beside the paid ones.
Mailchimp forever free plan includes upto 2,000 subscribers and 10,000 emails per month. Features include automation, reporting tools, list management – pretty much everything you need to get going.
People looking for Mailchimp free trial can start with the Free plan.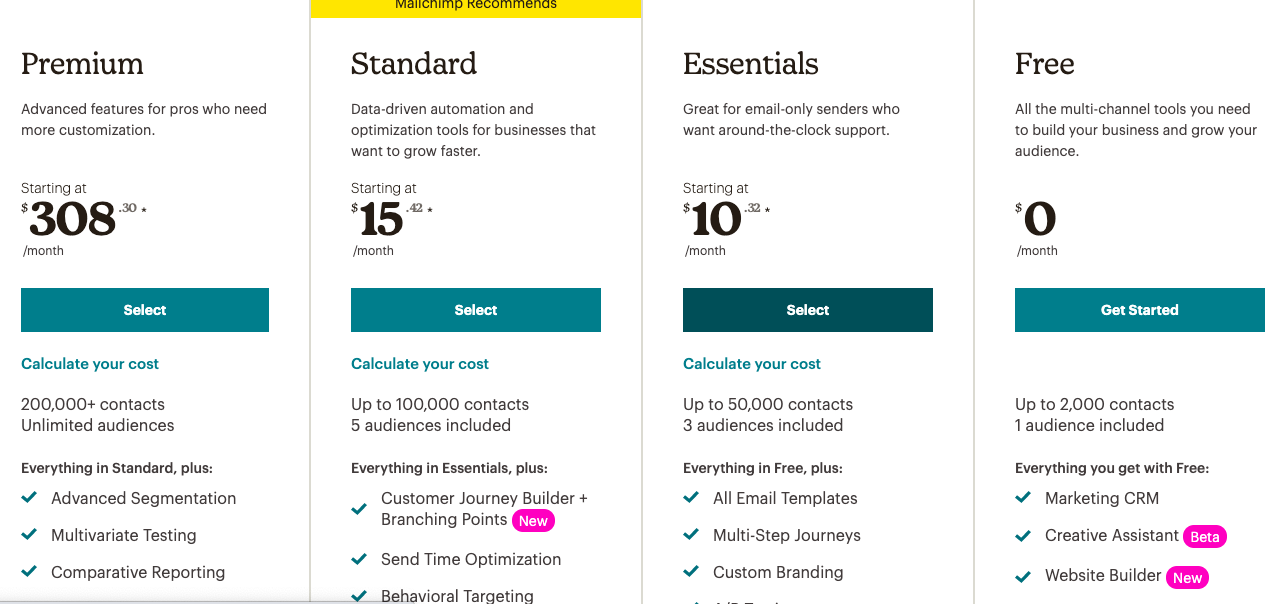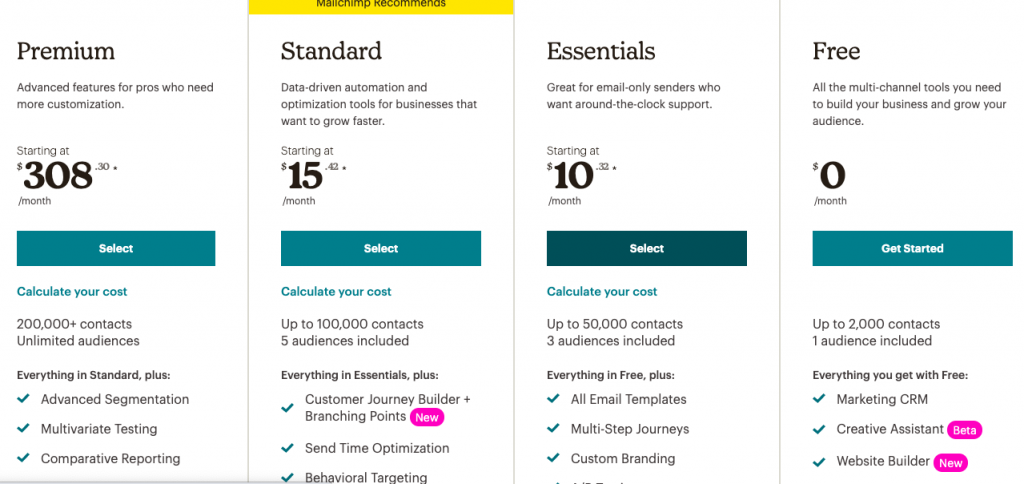 The paid plans include Essentials, Standard and Premium starting at $10.32/month, $15.42/month and $308.30/month. You get 500 contacts with Essentials, 500 contacts in Standard and 10k contacts in Premium at this price.
Depending on your contacts, you can further calculate the price of your plan.
Transactional Email Plans
These plans are designed for developers. You can buy a plan in the form of blocks depending on the email sends per month.
Each block is a credit of 25k emails.
Charities and Nonprofits get 15% discount on plans.
Mailchimp Quick Assessment
Pros
Easy to use
Simple and clutter free dashboard
Highly customizable email templates
Great A/B testing
Great analytical tools
Delivering-time is self adjusting as per different time-zones
Mobile apps
Cons
Confusing subscription plans
Can send to one list or segment at a time
Digging for specific data is cumbersome
Related : Best Mailchimp Alternatives & Competitors
Wrapping Up
Mailchimp is undoubtedly one of the most efficient ways of creating beautiful email campaigns to enhance the user engagement.
The features offered are in abundance and apt for all type of marketers to express themselves across the globe.
The Forever Free plan, user-friendly interface and easy drag and drop design editors make it convenient and economical especially for small startups and beginners.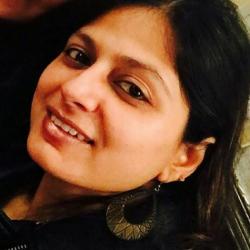 Author: Divya Dube
Divya Dube is an e-commerce subject writer at
Mofluid
. She loves to research and is an avid reader of technology, psychology and fiction. She is also a gadget freak, a traveller, loves chocolates & music and has an immense passion for writing.