Editor's note: A long and complicated checkout page can result in customers abandoning your cart. Optimizing your checkout page is as important as designing any other page on your site; therefore, it's a good idea to take the services of a good Magento website development company. With the help of custom magento development services, you can easily implement most ideas listed in this post.
The checkout page optimization is still the elephant in the room for multiple Magento-driven websites.
They remain laser-focused on other things. But are they absolutely right?
From one point of view, a beautiful design and a great on-site experience can convince shoppers to stay, browse and buy.
But the user experience during the checkout process is essential for ecommerce websites' success too.
Being on the verge of making a purchase, customers may abandon the store if they don't like the checkout page.
A recent research showed that a too long or complicated checkout process is the No. 3 reason for cart abandonment during checkout.
Not optimizing checkout page design will eventually reflect in your revenue and sales.
Tips For Magento Checkout Page Optimization
Here are some tried and true ways they can use to improve the Magento checkout process.
1. Utilize One-Page Checkout
Magento single page checkout works very well.
Customers love simplicity. Eliminate the seeming complexity of multi-page checkout by narrowing down the whole process to a single page.
Enable one-page checkout in the Magento installation to spare shoppers the need for going through several pages.

Many shoppers find such an experience frustrating, and this feeling may dissuade them from closing the transaction.
One-page checkout gives a psychological boost to store visitors: they see how many fields are left before the process is complete.
Such visibility encourages customers to finish it off.
When it comes to navigation, this tactic also comes in handy.
All the checkout fields are shown on the same page, and buyers don't have to go back and forth to make some edits.
Related : Best Abandoned Cart Email Templates For Magento
2. Manage Checkout Fields
This is important when it comes to optimizing Magento checkout page.
More doesn't mean better when it comes to checkout fields. Customers aren't interested in dealing with long questionnaires.
It's likely that shoppers won't simply bother going through long forms, as they've got much bigger fish to fry.
Online merchants that use ecommerce platforms like Magento often remove unnecessary checkout fields and steps to deliver a better user experience.
Magento stores usually deploy extensions to manage checkout fields in a convenient way.
Some e-stores are much more creative. They use the checkout page to render an excellent customer service.
For instance, some e-tailers add new fields to the checkout page to request additional info from buyers, such as a suitable day and time for delivery of perishable goods.
There are custom modules allowing store admins to add custom fields to Magento 2 checkout.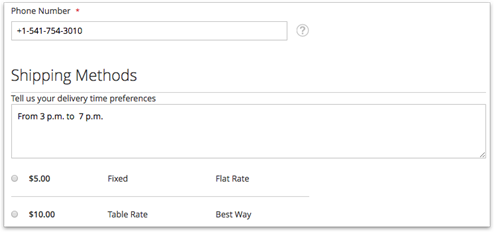 3. Enable Guest Checkout
Here's another important tip on how to improve checkout process.
Many customers dislike site registration. And here is why.
When most shoppers reach the store's checkout, their priority is to complete the transaction, nothing more.
Being about to purchase an item, they don't want to be interrupted by the registration request.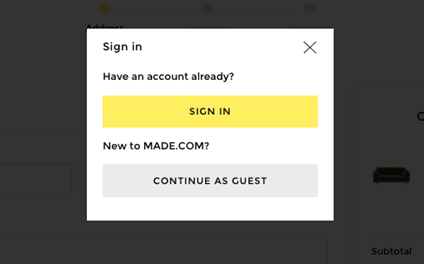 Not all people are ready to disclose their contact information during their first-time visit to the store, as they may not trust it yet.
New clients may create an account after placing an order or later on when the purchase is delivered.
And, certainly, registered customers who forgot their login credentials won't resist taking advantage of guest checkout instead of resetting the password or recovering the account.
Magento sites are lucky to have the guest checkout functionality. So make sure to enable it in the store's settings.
Explore : Best Abandoned Cart Email Plugins For Magento 2
4. Accept Multiple Payment Methods
The role of multiple payment methods is pretty clear: web stores that don't offer them will never be ahead of the pack.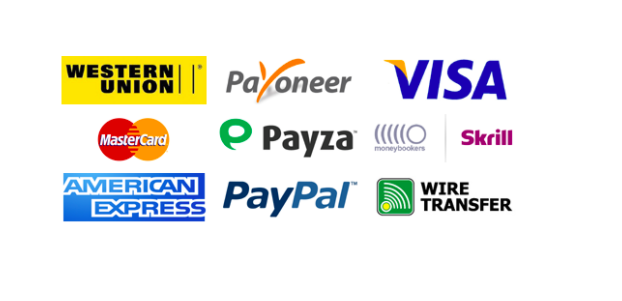 Though Magento stores can accept some basic payment methods, being stuck with them is not enough today. Consumers may abandon the checkout if their favorite payment method is not available.
PayPal has the highest online checkout conversion. This makes it a must-have for a Magento store.
Payment preferences vary greatly all over the globe, and e-tailers serving international customers should consider these preferences.
Custom payment methods should be enabled, too.
Magento sites may also add alternative payment methods like cryptocurrency (e.g., bitcoin) payments to pique shoppers' curiosity and benefit from the word-of-mouth marketing.
Related : Why Ecommerce Businesses Should Embrace Blockchain
5. Please Mobile Shoppers
Mobile optimized checkout pages are so vital in this era.
Shoppers are increasingly attached to mobile devices. The mobile traffic has grown exponentially in the last few years. Mobile devices account for more than half of the total web page views worldwide.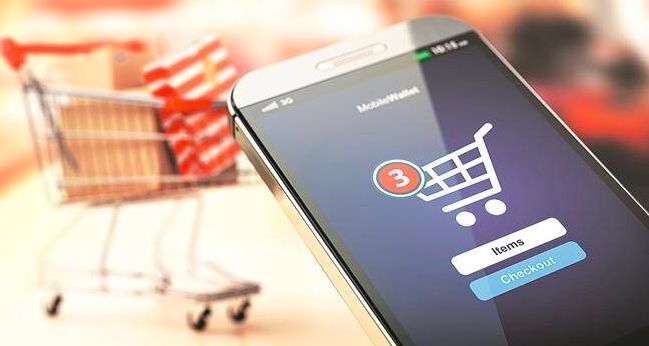 Web stores that are non-optimized for mobile lag behind their competitors that did it. Thriving online businesses opt for a responsive design as a sure-fire solution.
Related : Going Mobile : Mobile App Vs Mobile Website
Even online search behemoths like Google rave about this approach to web design.
SEO practitioners emphasize the importance of mobile responsiveness for sites' SEO performance. The chance that any e-store shouldn't miss, right?
Magento mobile optimization, especially Magento mobile checkout optimization is a must today.
Leverage responsive themes to make your Magento look great on any device or delight mobile users with a dedicated Magento mobile app.
Other Tips
Enable the gift message functionality in the admin panel to ensure an outstanding shopping experience. Shoppers who purchase a gift for their loved ones in your store are likely to seize the opportunity to send a personal message together with the gift
The footer and header on the checkout page may distract customers. Why don't you remove them from this page? For instance, by installing a custom Magento theme. You can also ask your in-house IT department or a Magento development company remove these distractions.
Add a trusted payment logo. Online shoppers need hints that the payment is secure.
Show the coupon code field on the checkout page. Let your customers apply a coupon code to reduce the total amount. Even a small discount at the fingertips may become a decisive factor for the store visitor.
Useful Post : Best Ecommerce Product Image Optimization Examples 
Summing Up
In this article, we discussed some of the best practices for Magento easy checkout, including in-build Magento functionality and custom features.
The checkout page plays a crucial role in online stores' performance. This final stage of the customer journey should be perfect from a user's point of view.
But some online stores fail to meet expectations of their visitors.
Follow these checkout page best practices to help your business flourish by delivering a great user experience, reducing cart abandonment rates, and turning first-time buyers into repeat customers.

Author: Tatsiana Levdikova
Tatsiana Levdikova is a Copywriter at https://www.aitoc.com/ who enjoys writing about e-commerce trends, marketing strategies, mobile app development, etc. She occasionally contributes to such websites as Clutch, Codementor, TNW, Datafloq, KDNuggets, Seeking Alpha, SitePoint, Becker's Hospital Review, etc.