Editor's note: Unbounce is used for creating high-converting landing pages. Elementor, as we know, is a great Wordpress page builder with an easy-to-use editor. Both tools offer amazing features to easily accomplish the task they do. Wonder how they compare with each other on various aspects? Read this post. Alternatively, you can contact EbizON. They are one of the leading Wordpress web design experts agencies that will put it all together for you.
Every day, a good number of quality websites emerge on the internet, and interestingly most of these beautifully structured sites are not made by professionals but by business owners.
Gone are the days of spending thousands of dollars to set up a professional-looking landing page. Now, you can do it in the comfort of your home/office with little or no coding or HTML skills.
With page builders, several business owners and online marketers are building structured landing pages, which not only serve as an entrance to their business but also to increase their customer base.
If you are contemplating the choice of a page builder to use for your online presence, then you should know that two of the best landing page builders available in the market are Unbounce and Elementor.
Unbounce is a drag-and-drop page builder rich in customizable features that include an extensive library of templates, widgets, A/B testing, and optimization tools. Most established businesses and large corporations prefer Unbounce as a tool of choice for creating attractive and professional landing pages.
Elementor on the other hand, is also a drag-and-drop page building tool, but much more preferred as a page builder of choice for WordPress sites, e-commerce sites, digital agencies, and blogs. Elementor is easy to use without prior knowledge or skill in programming and development.
With their services so far, it can be challenging to choose between the two without missing out on what the other has to offer.
In this post, we will make a perfect comparison of what makes these two stand out, the services they provide, and what qualities make them the right tool for your new or next business's landing page.
Explore: Complete Unbounce Review

What Is Unbounce?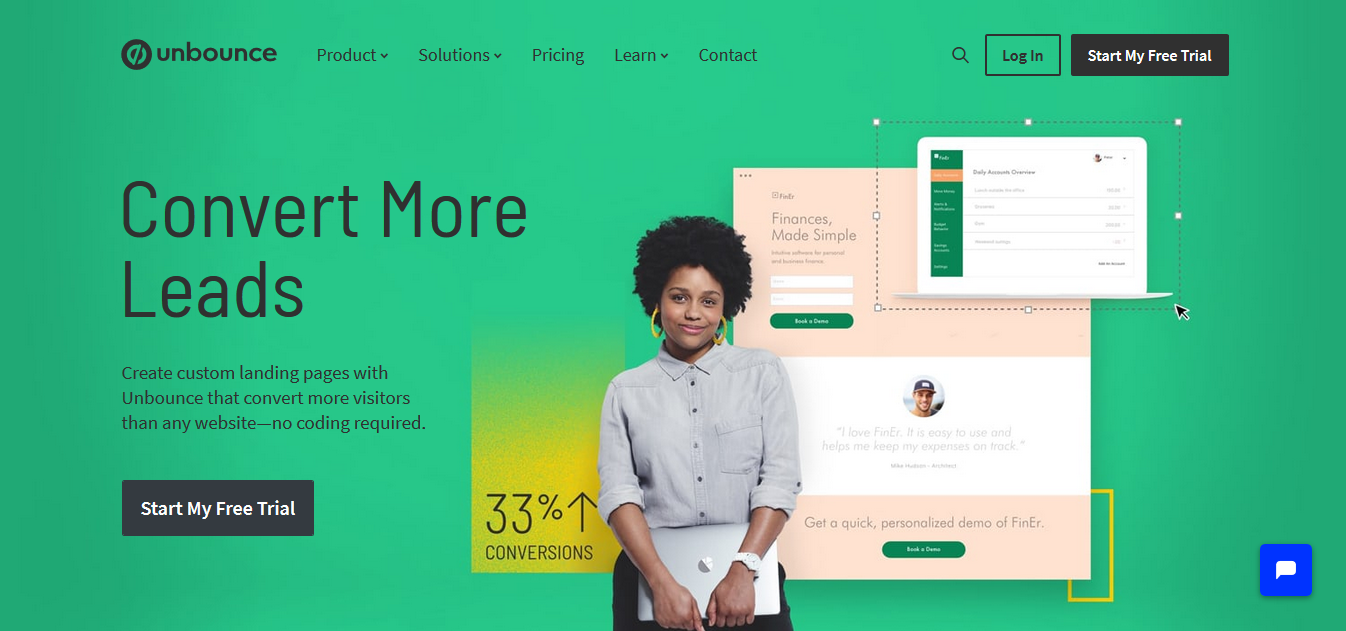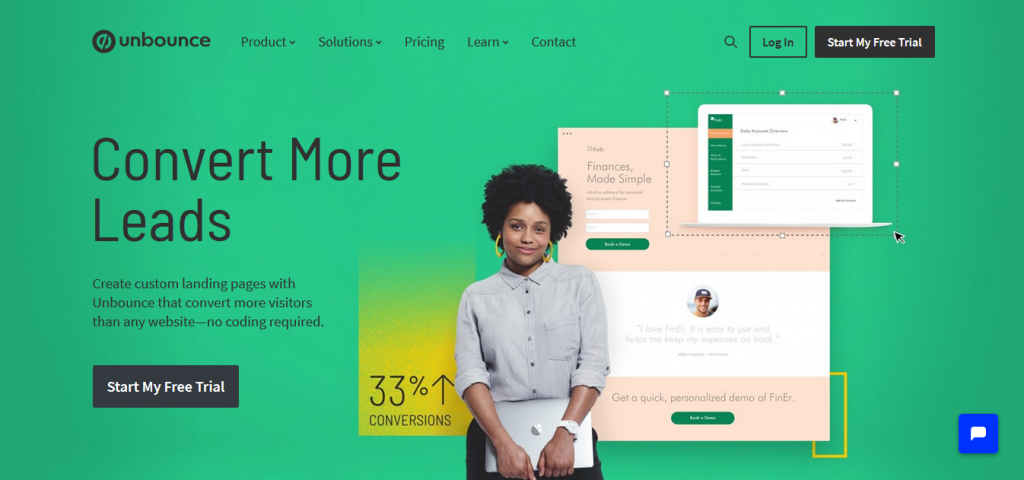 Unbounce is one of the most popular landing page builders out there that has been providing excellent services to many of their satisfied customers.
Established by Rick Perreault in 2009, Unbounce was created out of the need to develop professional landing pages by individuals and businesses alike with little or no programming knowledge.
Unbounce has evolved into being the ideal page builder for converting web visitors into regular customers. This translates to increasing revenue by creating rich and optimized landing pages for your business.
Unbounce has achieved enormous success as a tool for creating attractive landing pages for many notable brands and businesses.
This, in turn, has attracted and reached out to more businesses and potential customers. Hence, with Unbounce, you can easily convert your potential leads into regular customers.
With Unbounce, you can easily create your landing page and test it before publishing it for the world to see.
Besides, Unbounce incorporates several features and templates to make predilection sites. Captivatingly, one of these features is its mobile optimization feature which optimizes webpages for mobile viewing.
There are many significant features implemented in Unbounce that make it easier to create pages.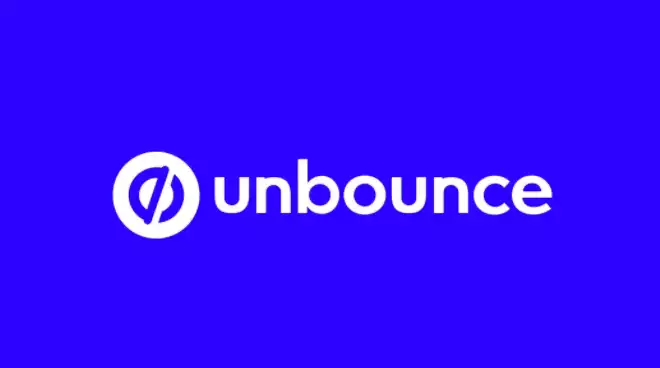 We earn a commission if you click this link and make a purchase.
There are structures like parallax scrolling, widgets, and fascinating backgrounds that provide a new description to business owners and customers for an amazing online experience.
While Unbounce provides you with multiple client management through a single account, you can also organize leads for your clients as well.
As a large, small, or medium-sized industry, using Unbounce can be a turning point for your business as their list of services range from setting up a landing page to product security.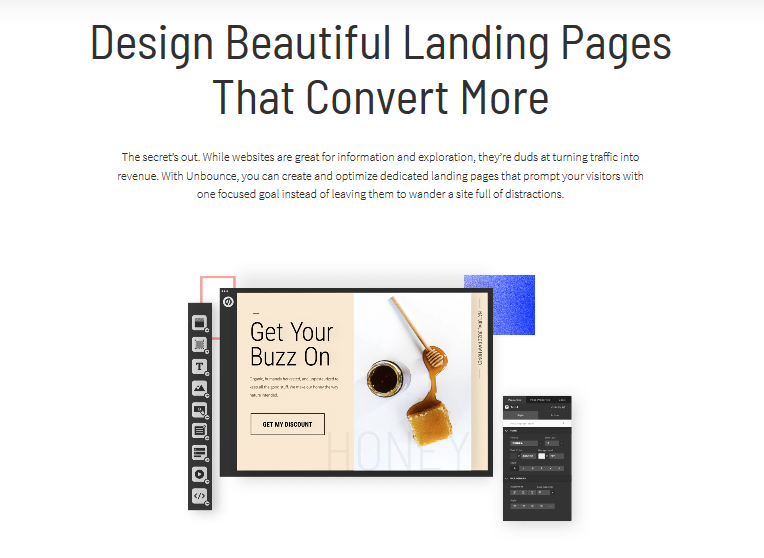 Their services have a guaranteed 99 percent uptime with more rapidly loading pages, so you don't have to worry about sluggish pages.
Another interesting perk about Unbounce is that it integrates with standard third-party software like WordPress, Zapier, Hubspot, MailChimp, Salesforce, Marketo, etc. to maximize your productivity with minimal effort.
Furthermore, Unbounce has more than 80 templates to get you started quickly. As a developer, you can also create your design layout from a blank page using Unbounce's tools.
Unbounce Features
Unbounce incorporates some unique features which distinguish it from other landing page builders. Listed below are some of Unbounce's features :
Unbounce Landing Pages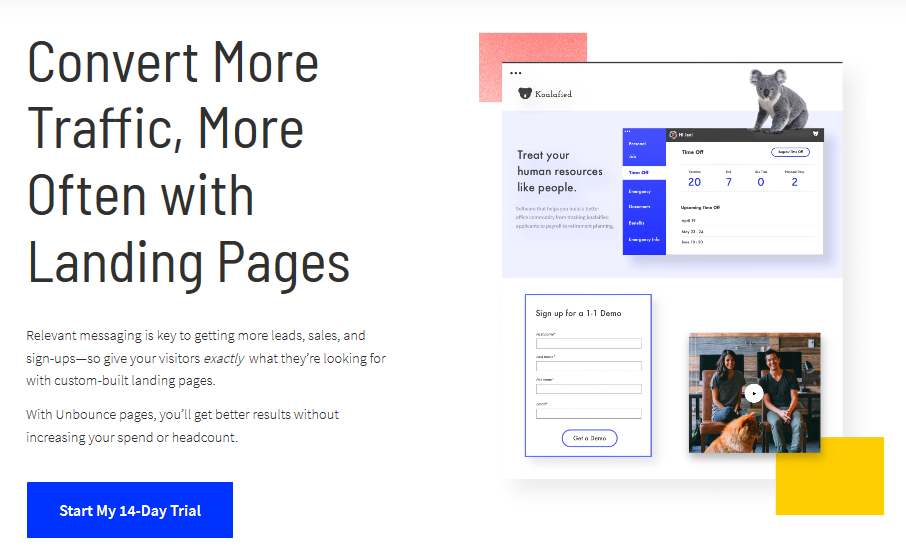 Unbounce allows you to build, customize, convert, and optimize your landing pages without hassle.
Besides, Unbounce incorporates a drag-and-drop builder which allows you to select from 100+ templates to build your own landing pages based on your preference.
In addition, Unbounce allows you to create mobile-responsive pages which can then be published to your domain name or to your WordPress site.
Furthermore, Unbounce incorporates built-in Google fonts and an auto image optimizer. Also, you can access 800,000+ royalty-free images from Unsplash as well as customizable templates from Themeforest marketplace.
Also Read: Clickfunnels vs Unbounce
Unbounce Popups & Sticky Bars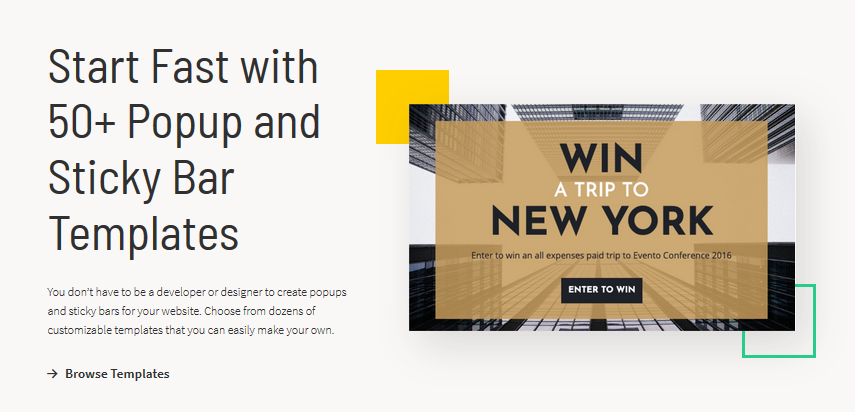 You can easily create custom popups and sticky bars announcing your special offers on your landing pages.
Moreover, Unbounce allows you to utilize two-step opt-in forms that can be set up with a variety of trigger rules.
Also, you can create targeted offers for web visitors based on a predefined location.
Unbounce Account Management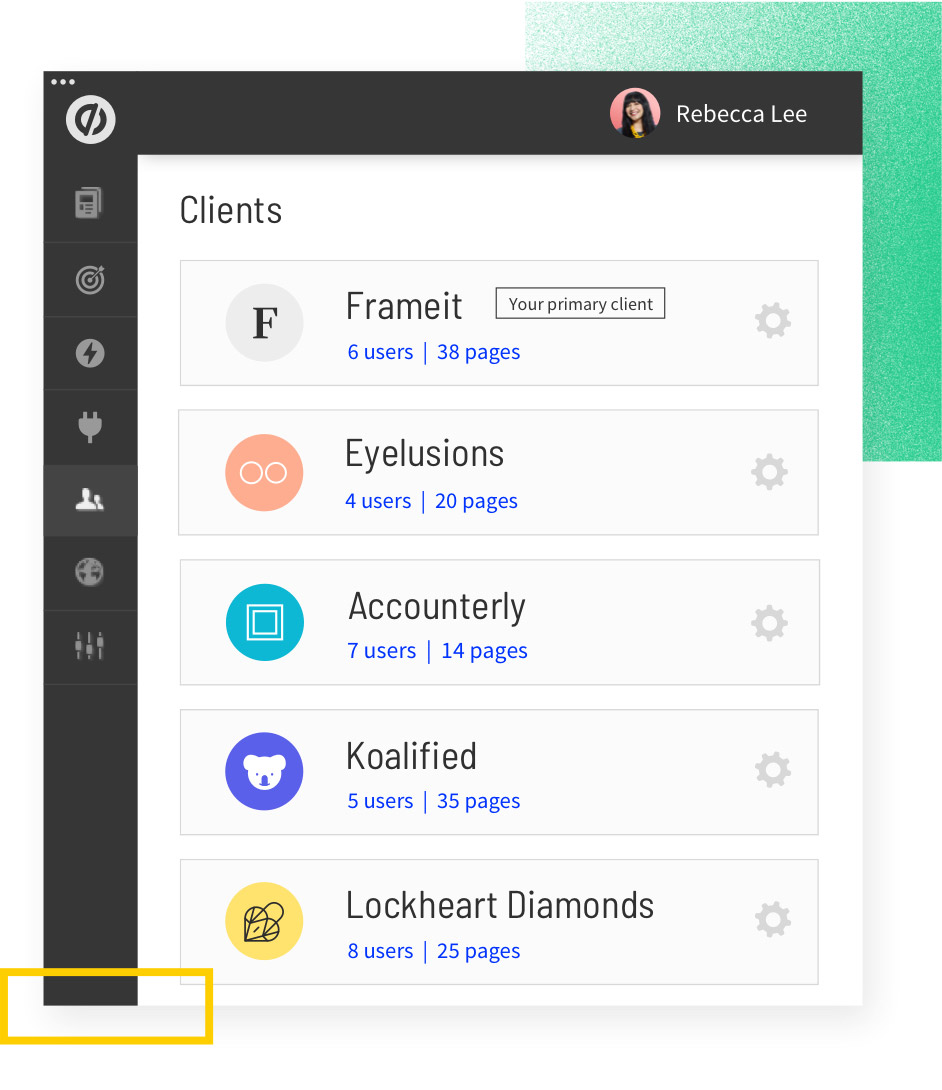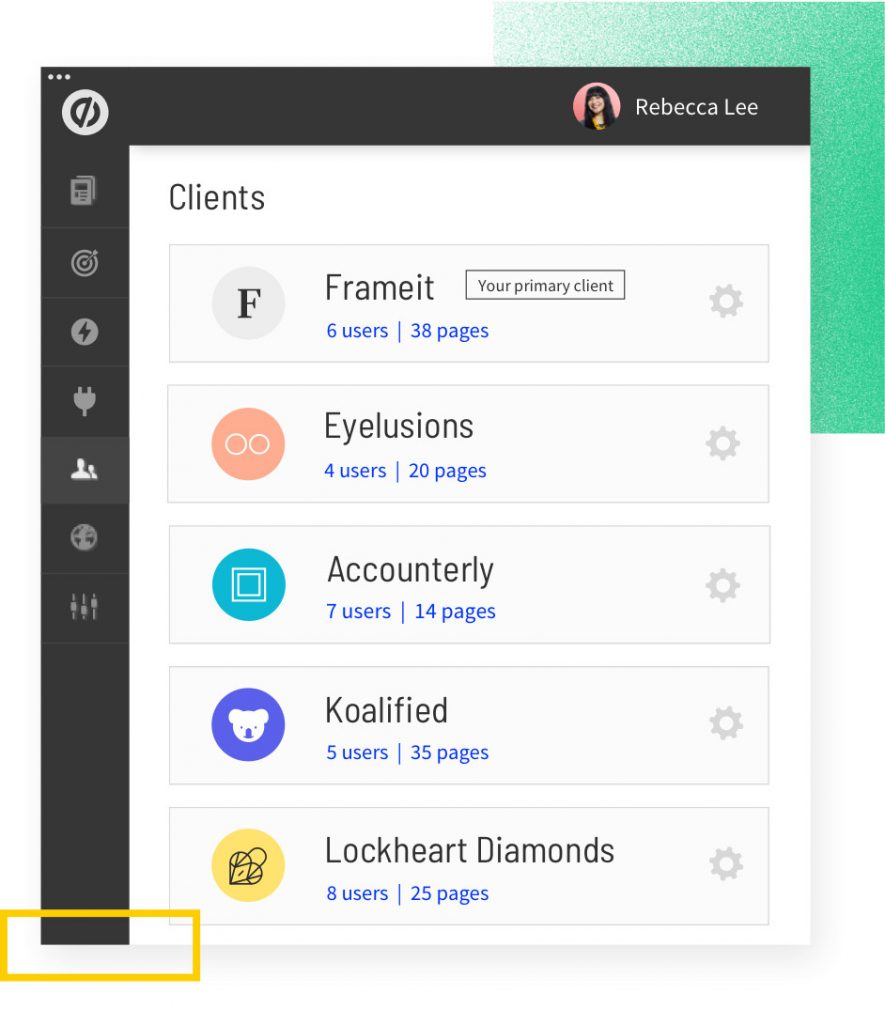 Unbounce allows you to manage users, campaigns, or clients from its unified platform. With the account management feature, you can set access and permissions for each user on the platform.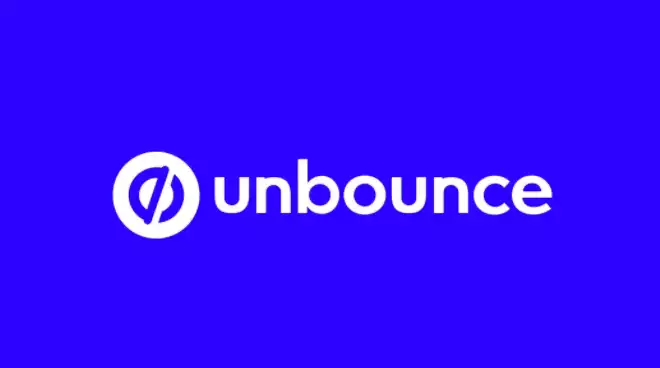 We earn a commission if you click this link and make a purchase.
Nevertheless, Unbounce allows you to set user roles such as Viewer, Author, and Admin. Also, you can incorporate single sign-on (SSO) for easy accessibility.
Interesting Comparison: Unbounce vs Webflow
Unbounce Performance & Security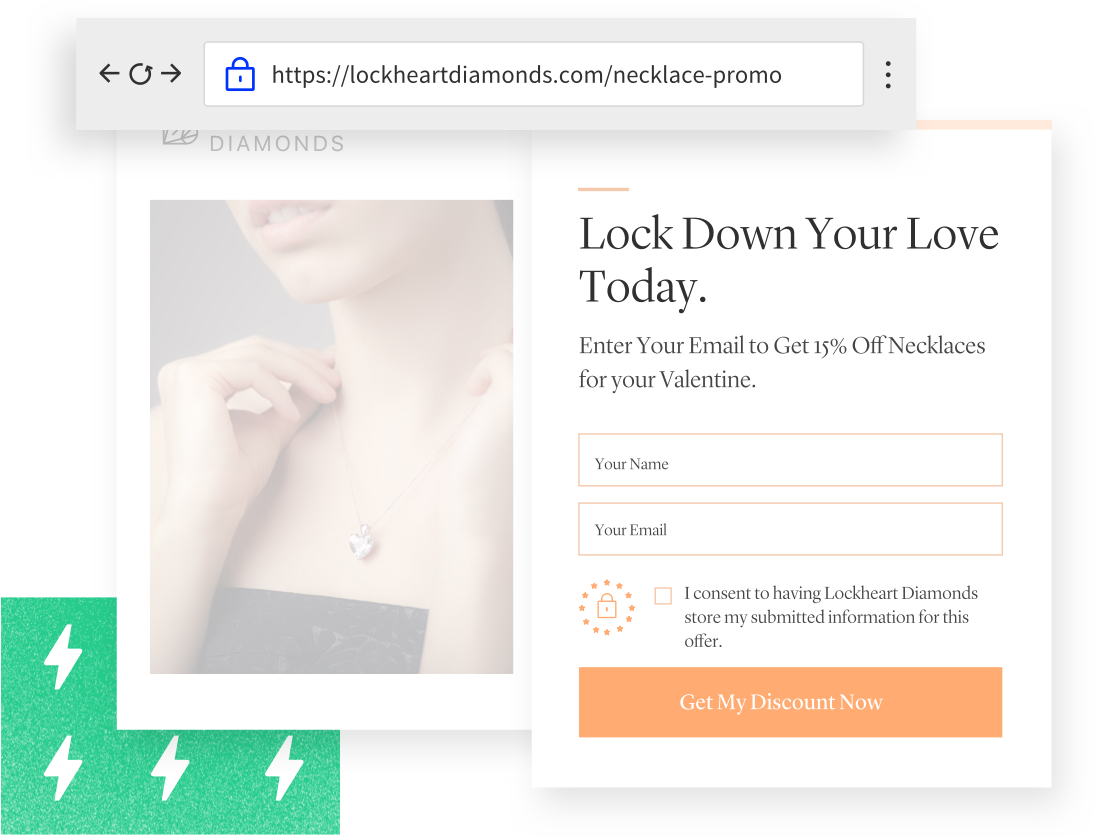 Unbounce not only facilitates creating landing pages but also incorporates certain security tools on its platform which safeguards your customer payment information and data on your landing pages.
All landing pages created by Unbounce are encrypted with an automatic SSL encryption, secured with two-factor authentication (2FA), and protected across five data centers across the world.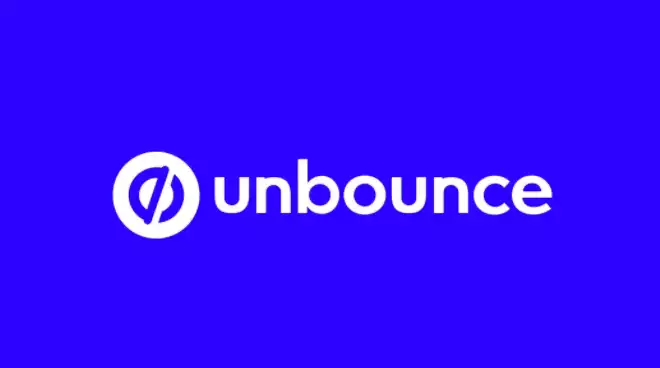 We earn a commission if you click this link and make a purchase.
Also, contents are delivered with Amazon's Cloudfront, i.e. Content Delivery Network (CDN). This ensures that landing pages are displayed at a faster rate across the world.
Unbounce Third-party Integrations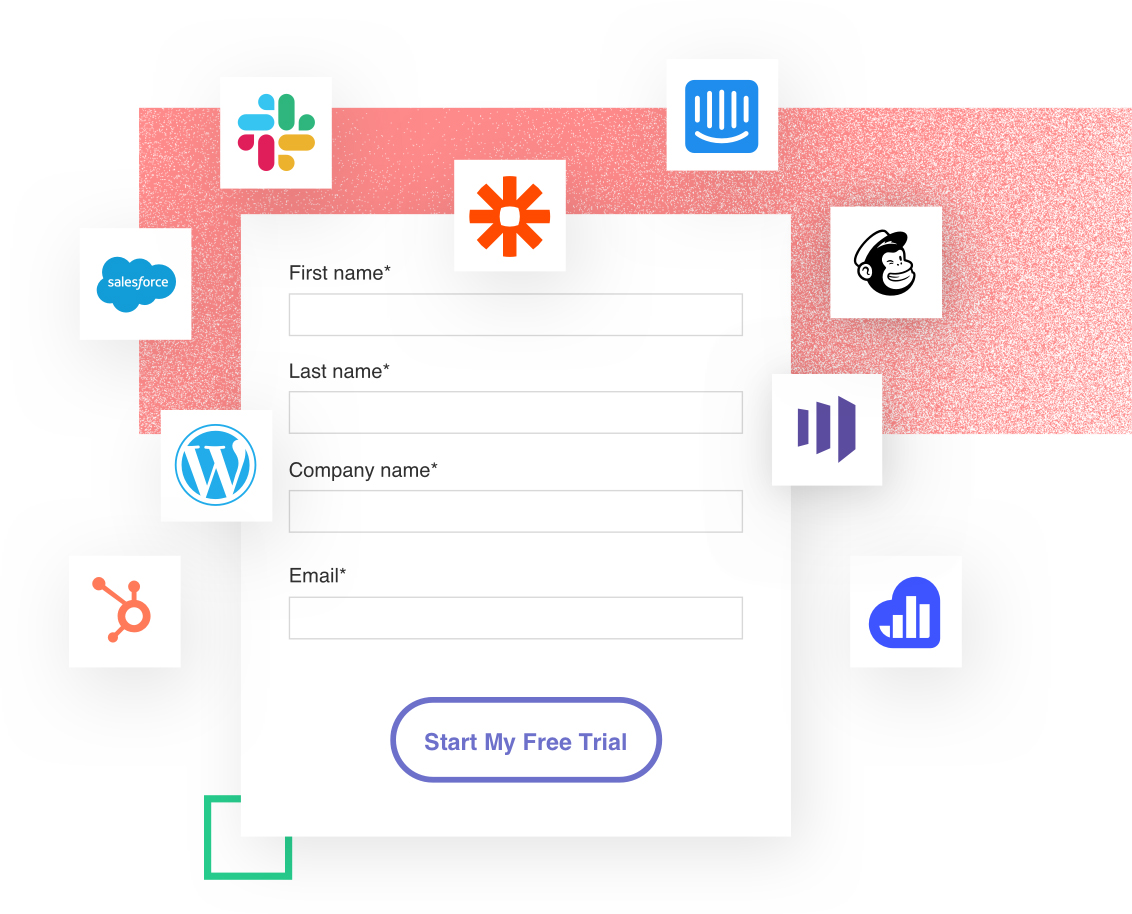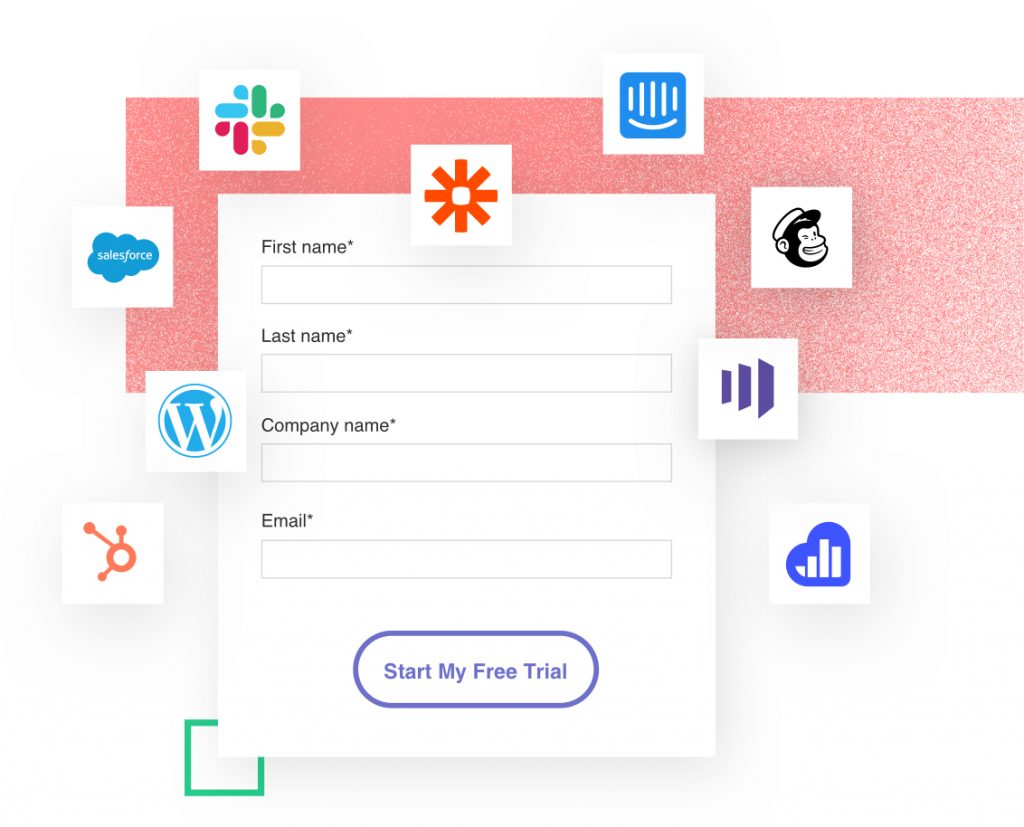 Unbounce seamlessly integrates with a series of third-party applications such as Google Analytics, Salesforce, Zoho, HubSpot, MailChimp, and more.
Besides that, Unbounce allows you to embed third-party tools such as Hotjar, Drift, and more. Also, Unbounce facilitates custom integrations via its webhooks.
Other notable Unbounce features include:
Custom scripts and pixels
Script manager
Mobile layout assistant
Auto image optimizer
A/B testing
IP filters
Speed boost
Free hosting
And more
Explore: Unbounce vs WordPress
Unbounce Pricing & Packages

Although Unbounce offers a free trial period of about 14-days, you can enjoy maximum features by subscribing to any of Unbounce's premium pricing packages.
Launch
$80 per month
Upto 500 conversions
20000 visitors
1 domain
Optimize
$120 per month
Upto 1000 conversions
30000 visitors
3 domain
Accelerate
$200 per month
Upto 2000 conversions
40000 visitors
7 domain
Scale
$300 per month
Upto 3000 conversion
50000 visitors
15 domain
You can avail 10% discount if you pay annually.
Also Read: Wix vs Unbounce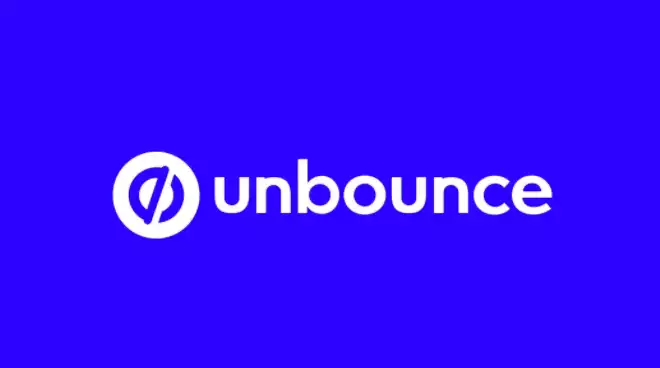 We earn a commission if you click this link and make a purchase.
Unbounce Pros & Cons
Pros
Easy to use and navigate
Easy drag and drop features
Numerous features to choose from
Good support unit
Cons
Too expensive, especially for budget users who want to try things out
You need to put in your billing information before trying the free trial
Uploading the video on mobile can be a little bit difficult
What Is Elementor?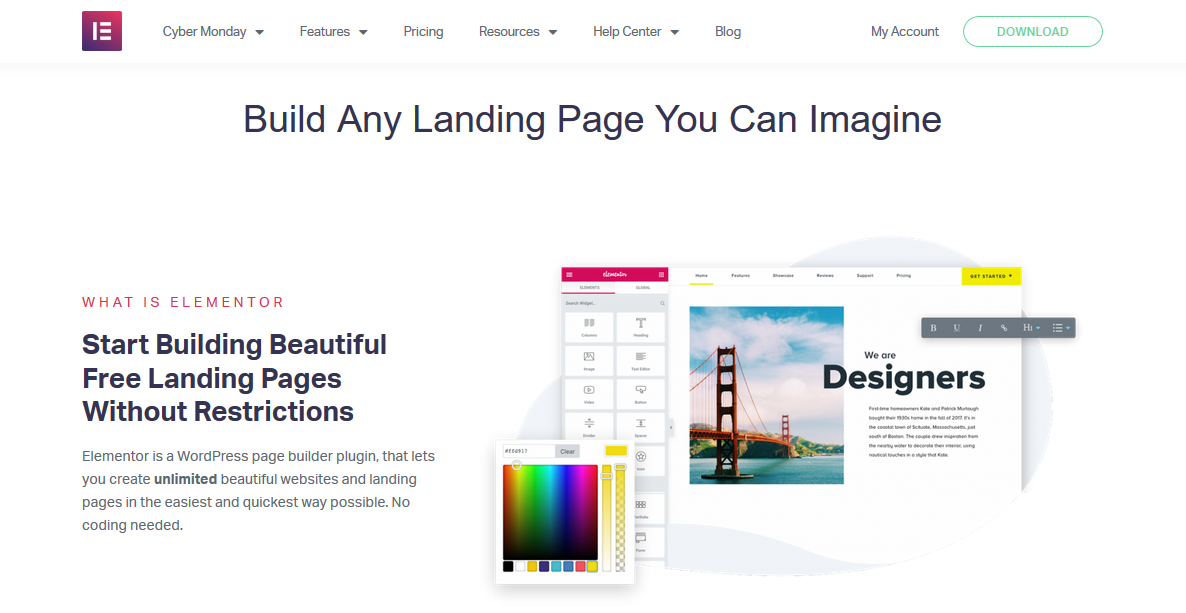 The Elementor landing page builder was developed by Pojo Me Digital Ltd, alongside other professional developers as an open-source page builder.
Elementor incorporates structured WordPress themes and plugins, which allow users to build custom designs for their landing pages, homepages, posts, portfolios, and products.
Started in 2016, Elementor has extended its service to more than 180 countries and still counting.
With hundreds of experienced staff, Elementor has assisted more than two thousand users in creating amazing web pages using the Elementor page builder tool.
With Elementor, you can easily construct any website of your chose in whichever way you want it without programming skills or coding experience.
Also, whether you are using a customized template or creating a webpage from scratch, you can use Elementor's rich features to adjust your columns and themes, and also position your content in a suitable position. Hence, with Elementor, users can set up unique webpages with stunning designs.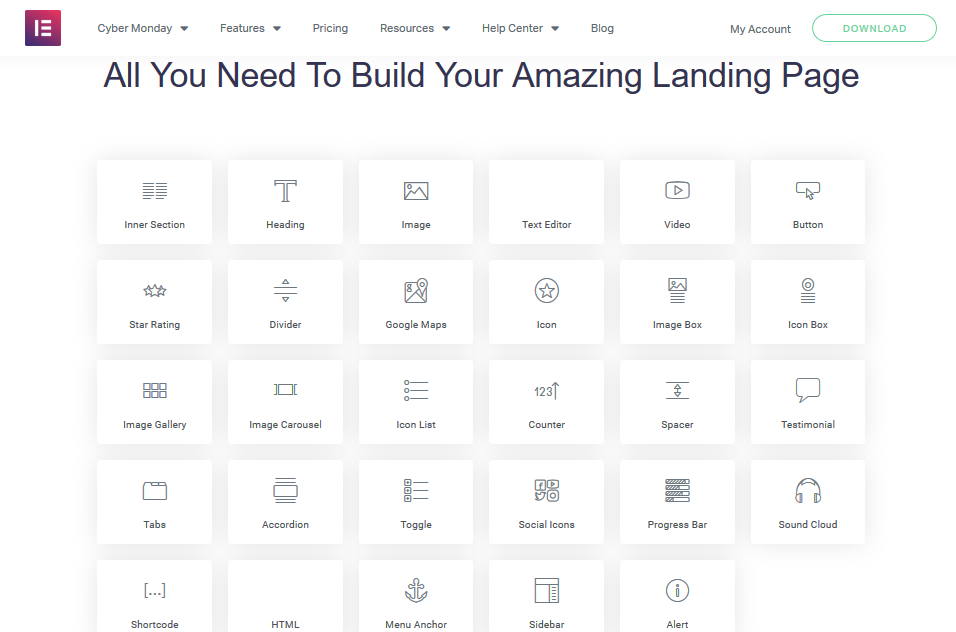 Incorporated with powerful tools that speed up workflow, this WordPress page builder assists businesses and professionals in increasing their sales and customer base.
Elementor is very much mobile friendly and responsive. Its widgets provided for building pages are set structurally in a way that makes it easier for users to customize mobile themes.
The Elementor page builder is equipped with the latest versions of plugins and tools, which make it easy for users to build up their pages quickly. This feature makes it appropriate for creating blogs, online stores, websites, digital agencies, and content publishers.
Elementor Features
Elementor comes with unique and outstanding features that make it distinct from other drag and drop page builders.
These key features include –
Also Read: Best Landing Page Builders
Elementor Easy Drag & Drop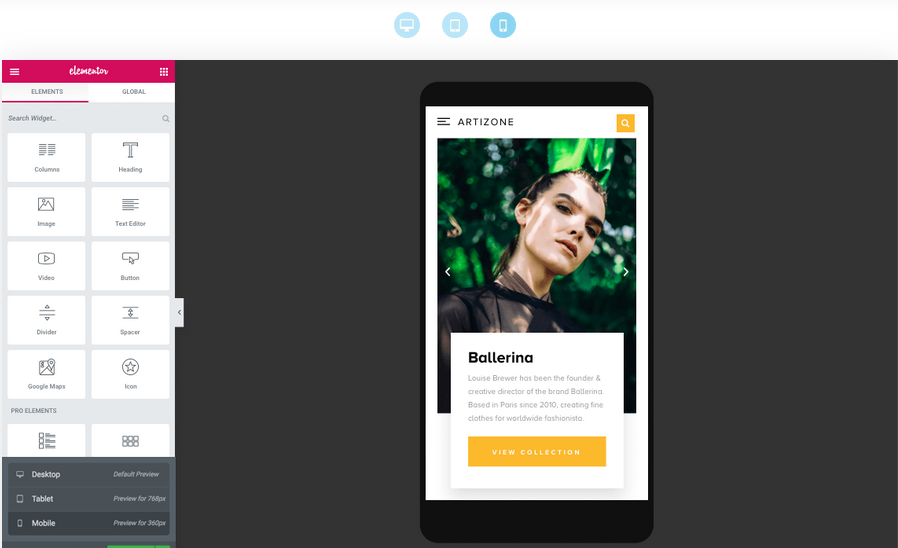 Elementor incorporates a drag-and-drop feature which enables users to easily configure a well-organized website or landing page.
Besides that, Elementor provides users with 300+ well-crafted templates tailored to fit with any unique industry. Not to mention, Elementor features 90+ widgets which can be utilized to create any kind of content whether that be forms, buttons, headlines, etc.
Elementor Theme Builder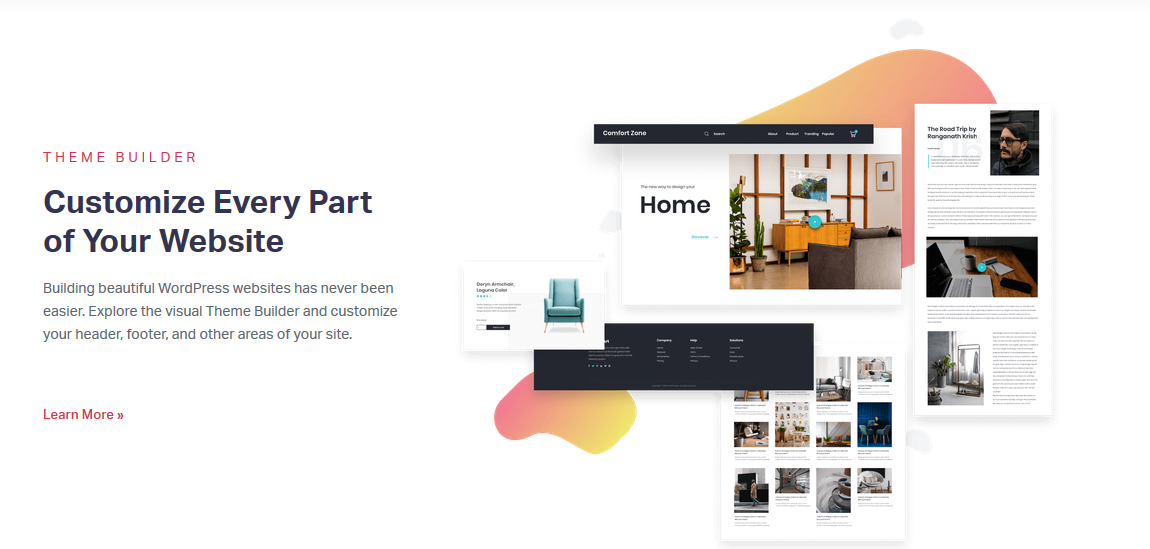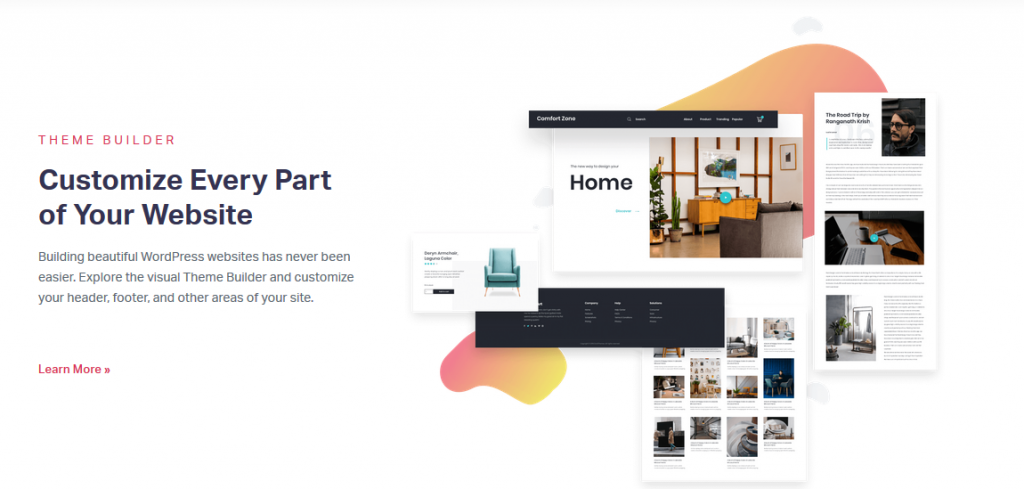 Elementor comes with a theme builder functionality that allows you to customize your entire WordPress theme without hassles.
With the theme builder, you can customize several WordPress site pages such as homepage, search page, 404 page, single post page, post archive, WooCommerce store, and more.
Elementor Popup Builder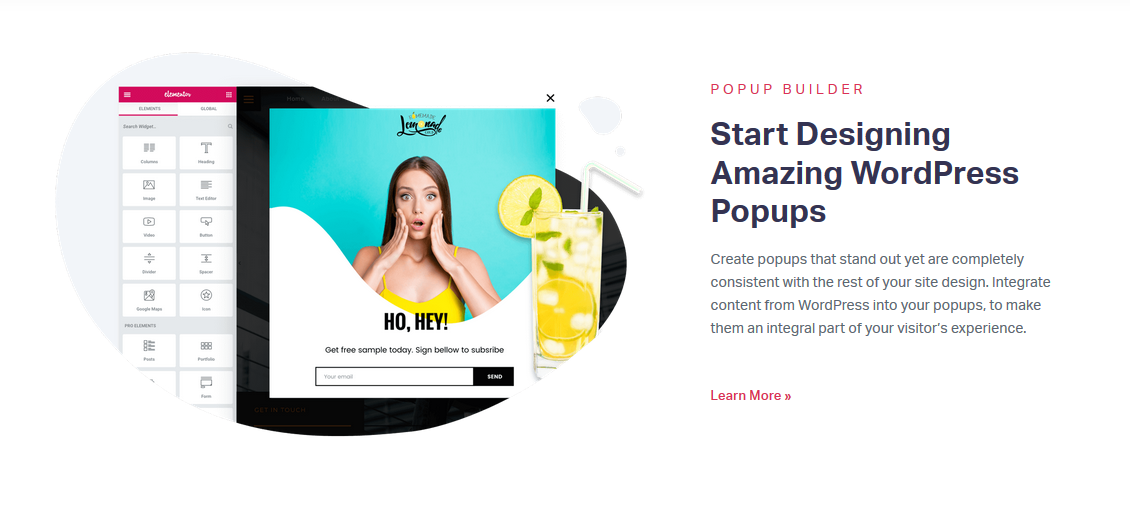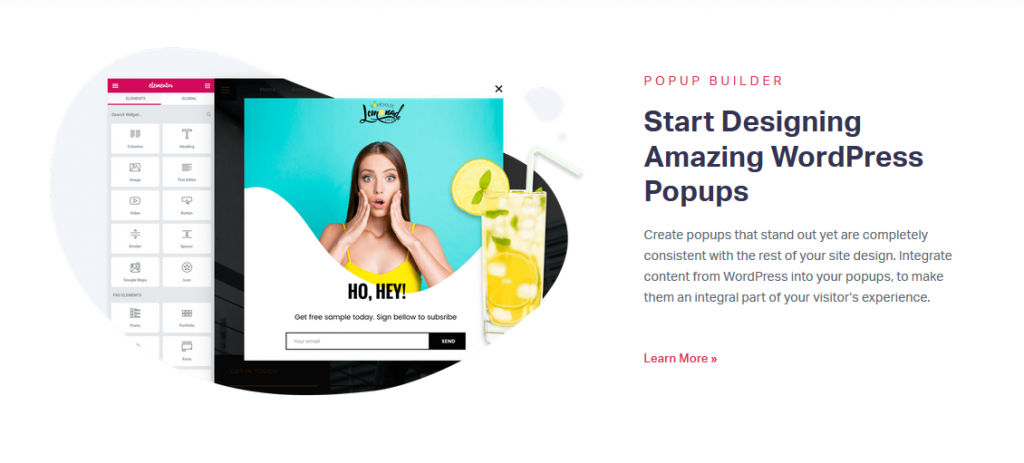 Elementor allows you to easily create different kinds of popups on your WordPress site. Supported popup models include slide-in, classic, hello bar, full screen, fly-in, bottom bar, and more
Also, you can customize your popups with tools such as lead capture, login forms, content lock & upgrades, email subscription, sales banner, etc. Also, you can set up trigger rules to bring up the popups for your web visitors.
Mobile Responsiveness
With Elementor, you can easily create mobile responsive landing pages or websites without technical assistance.
As an Elementor user, you can quickly achieve this by clicking the "Mobile" and "Tablet" icon near the "publish" button.
You Might Want To Read: Leadpages vs Optimizepress
Elementor Third-party Integrations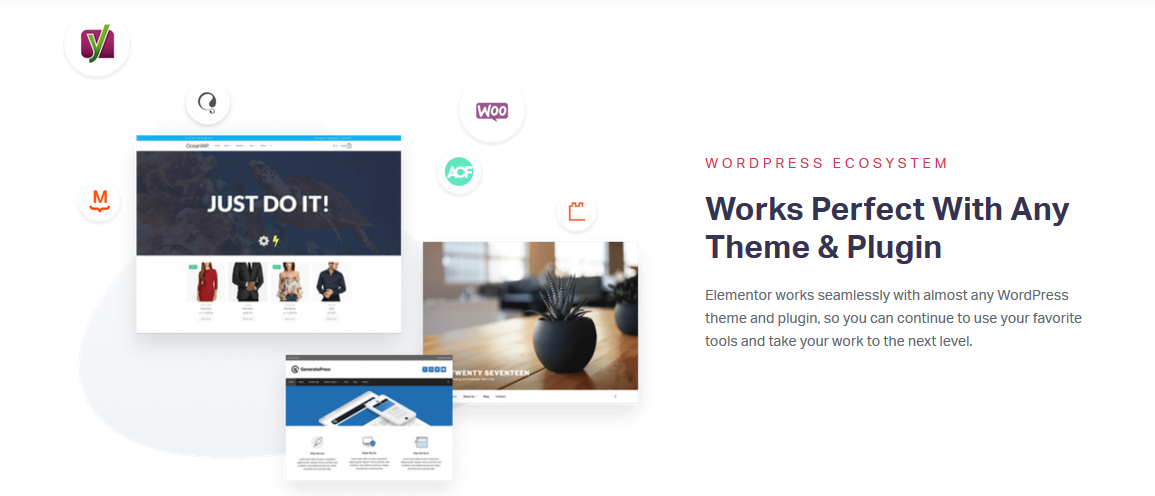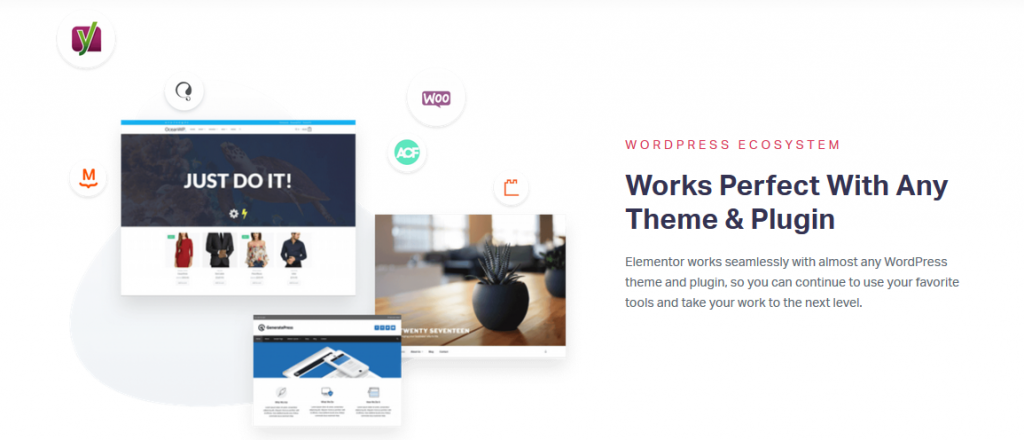 Elementor facilitates third-party integrations with myriads of tools thereby providing users with robust capabilities.
Some of the supported Elementor's third-party integrations include MailChimp, Drip, ConvertKit, ActiveCampaign, Slack, YouTube, HubSpot, MailerLite, GetResponse, Zapier, Google Fonts, MailPoet, and more. Nevertheless, it also integrates with notable WordPress plugins such as Yoast SEO, WooCommerce, Toolset, ACF, and PODS.
Besides that, users can incorporate their custom software solution with Elementor by utilizing the Elementor APIs or add-ons.
Other notable Elementor features include:
WooCommerce builder
Responsive editing
Hotkeys
Custom color picker
CSS filters
Icons library
Elementor canvas
Ecommerce widgets
Maintenance mode
Version control
Role manager
And more
Elementor Pricing & Packages


Elementor has a free version with limited features for users who want to check out the interface or run a very limited site.
However, users can enjoy Elementor's Premium package by migrating to the pro versions of either the Personal, Plus, or the Expert packages paid for annually, without monthly billing options.
Below is an overview of Elementor's packages and features:
Free Version
Drag & drop page builder
40+ basic widgets
Personal ($49/year)
Just for one site
More than 300 pro templates
More than 50 pro widgets
Theme builder
WooCommerce builder
Popup builder
Support for 1 year
Updates for 1 year
Motion effects
Parallax & mouse effects
Interesting Post: Unbounce vs Clickfunnels vs Leadpages vs Instapage
Plus ($99 per year)
A subscription covers three sites
It has all the features of the personal version with added features
Expert ($199 per year)
Can be used on a thousand sites
Its features include the plus and the expert version
In general, when you upgrade to the pro version, you get the following:
Live custom CSS
Universal widget
Post and portfolio widgets
Price list and price table
Design 404 pages
Design header & footer
Custom field combination
Cooperating carousels
Role manager
SEO optimized
In elevated quality inbuilt code
Convention fonts
Adhesive elements
Embed features everywhere and many more.
Related: Elementor vs WPBakery
Elementor Pros & Cons
Pros
Easy workflow
Usage of fewer WordPress plugins as the tool has most of the plugin features in-built
Quick drag and drop set up
The free version and the paid version are cheap
The user interface is user-friendly
Widespread mobile responsive options
Cons
Some additional add-ons tend to have issues
No schema in header builder
No monthly payment option for users who want to try out the pro features for a month or two
Interesting Comparison: Clickfunnels vs Optimizepress
Unbounce vs Elementor – Which Is Better?
As stated earlier, both Unbounce and Elementor are excellent landing page builders that provide you the quick option of drag-and-drop features for easy site creation.
Even with their different characteristics, we can still say that one beats the other in rendering the best services and structures.
Ease To Use
Both Unbounce and Elementor implements drag-and-drop functionality, so using it should be easy for a non-tech-savvy user.
With Unbounce, you will be required to connect your domain to the URL of the landing page as Unbounce offers free hosting for your landing pages.
However, Elementor works only on the WordPress platform. It will require you to sign in to your WordPress website and install the plugin. From there, you can easily construct your landing page.
Hence, we can assume that implementing Elementor is easier and faster when utilized by the tech novice; besides, WordPress is one of the most easy-to-use CMS platforms.
Affordability
Both have different pricing packages which are suitable for individuals or businesses alike.
Nevertheless, Unbounce is an expensive tool but has a free 7-14 day trial version for users to test it out before subscribing to the paid version.
While Elementor has a permanent free version for users but has minimal features in it; however, they can migrate to the paid version when they intend to unlock more features.
Elementor does not offer a monthly Pro version like Unbounce, however, its yearly subscription is way cheaper than Unbounce's annual package.
Third-Party Integrations
Both Unbounce and Elementor incorporate a lot of third-party tools such as WooCommerce, Google Drive, Mailchimp, Slack, Zapier, social networks, and many more.
On the other hand, Elementor leans towards having more integrations than Elementor. However, Unbounce stands out by incorporating tools like Zoho CRM, Marketo, Webhooks and API, Campaign Monitor, and a few more.
Flexibility
In terms of flexibility, both tools are providing users with flexible ways to manipulate available templates to suit whatever page design they have in mind.
Also, both Elementor and Unbounce have smooth and non-rigid ways to transport your designed page live to your viewers.
However, Elementor is limited only to the WordPress CMS platform, while Unbounce can be utilized on both WordPress and custom website platforms.
Cross Compatibility
Both Unbounce and Elementor are compatible with different platforms. For instance, they are both desktop and mobile-friendly and work effortlessly on a tablet as well.
Users can also quickly convert their website from a current landing page to an e-commerce page in their page builder dashboards.
However, Elementor can easily render a WooCommerce store (online shop) on mobile devices without hassles, unlike Unbounce which is geared towards building landing pages.
A/B Testing
Whether you are using Elementor or Unbounce, you can perform an A/B testing on your landing page; however, the only difference is that Unbounce offers more extensive A/B testing upon upgrading to a higher package.
Customer Support
Elementor and Unbounce have hundreds of active workers who work together to make the company what they are today.
The customer services of both companies are supportive and quite responsive, primarily helping in resolving issues on how to create a quick and perfect landing page.
Explore: Clickfunnels vs Leadpages
Conclusion – Elementor vs Unbounce
Making a final decision between the Elementor and Unbounce page builders is quite arduous. Both tools have features that make them unique to each other.
Also, both Elementor and Unbounce have several years of experience, which makes it easier to trust or depend on their effectiveness and better end-result.
However, in spite of Elementor's lower price and ease of use, Elementor features numerous tools and amazing features such as elegant designs, live Custom CSS, customizable widgets, amazing templates, live form editor, etc.
These features make it a great page builder of choice amongst professionals and rookies alike even though it is limited only on WordPress CMS alone.
Unbounce, on the other hand, is a great page builder tool; however, it is quite expensive for beginners. Besides, an extra landing page on the platform comes at an additional cost.
If you are a stay-at-home person or just a beginner who is on a budget and wants to create the best attention-grabbing landing page with stunning designs, then Elementor is your best bet.
Besides, Elementor is super straightforward, easy-to-use, and, most importantly, budget-friendly.
The Unbounce prices are way too high for a simple beginner on a budget, and its limited trial period still requires you to enter your billing information.


Author: Sam Zaman
Sam loves to write on technology & related stuff. Ecommerce, mobile and internet marketing equally drive her interest. Likes gardening and experimenting with new recipes. An avid reader and absolutely mad @bout donuts :)