If you're wondering what is Unbounce, let's understand what the tool is about.
Unbounce is an online landing page builder software that helps customers enhance their marketing experience by creating landing pages. Since 2009, Unbounce has allowed users to create and publish landing pages.
The company has helped over 14,000 customers boost their business by improving onsite experiences.
Over the last several years, Unbounce has revolutionized the page building experience and has greatly expanded itself.
Considered one of the fastest page builder services in the world, Unbounce has helped some of the top names in the world, including New Balance, Vimeo, The New York Times, and Hootsuite.
We will do a thorough Unbounce review today. Along with features, we'll also talk about Unbounce price, free trial and whether it is worth using.
Unbounce Features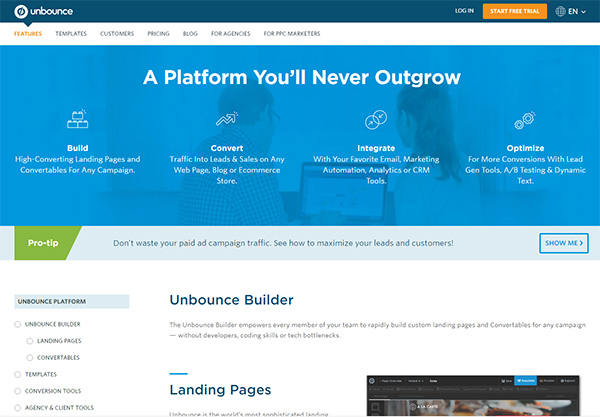 Most Unbounce features focus on helping users build, convert, integrate, and optimize landing pages.
Here we list all of Unbounce benefits.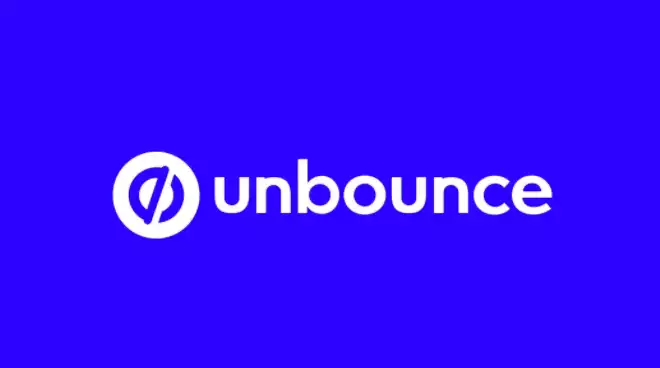 We earn a commission if you click this link and make a purchase.
Unbounce Landing Page Builder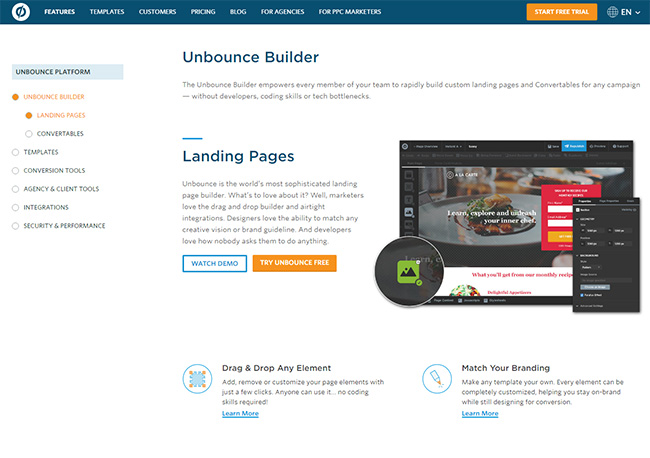 Unbounce landing page builder is known for being the world's most sophisticated landing page builder.
Between its drag and drop builder and airtight integrations, designer's love their ability to create any vision they can think of. The features of the Unbounce landing page builder include:
Drag and drop any element.
Make any template your own with customizable elements.
All Unbounce landing pages are 100 percent mobile responsive.
Place targeted convertibles on any page to uncover opportunities to drive sales and capture leads.
Works with Wordpress and can publish to any domain.
Dynamic Text Replacement swaps out keywords to make your copy consistently relevant, boos your AdWords Quality Score, and increase your conversions.
Explore : ClickFunnels Vs Unbounce
Unbounce Convertibles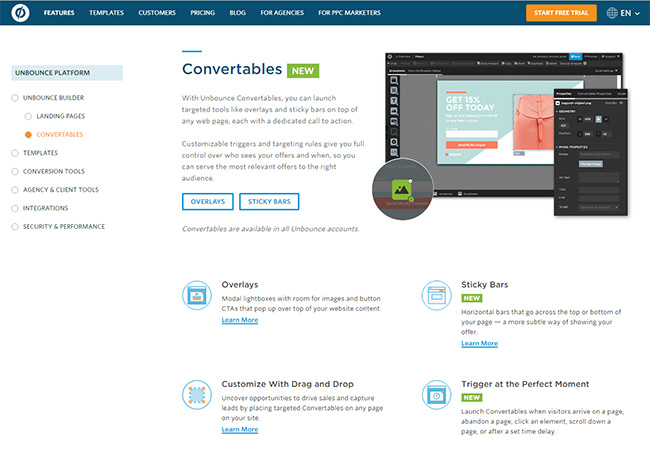 Launch targeted tools like overlays and sticky bars on any webpage with dedicated calls to action.
Unbounce Convertables gives you full control over who sees your offers and when, by allowing you to customize triggers and targets rules. Here are some of the top features of Unbounce Convertables:
Target at the perfect moment by URL, location, referring URL, or cookies.
Set custom frequencies.
Integrate with anything.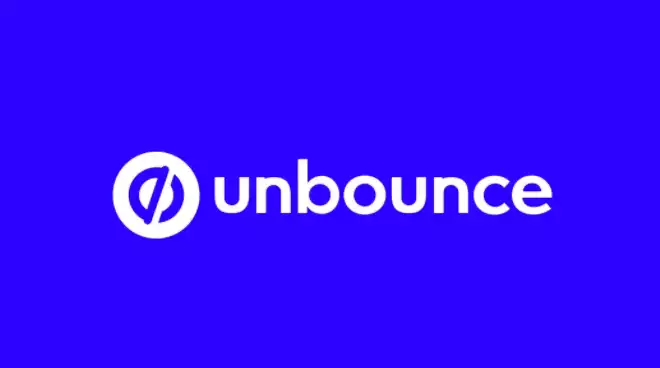 We earn a commission if you click this link and make a purchase.
Unbounce Templates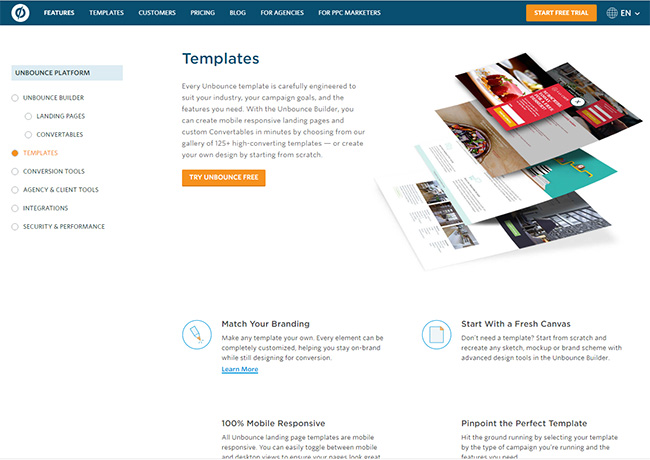 With Unbounce Builder, you can create Custom Convertables by choosing from over 125 high-converting Unbounce templates, or you can create your own design from scratch. Here are some of the other features of templates:
Match your branding.
Download/Upload your Pages.
Pinpoint the perfect template based on the campaign you are running and the features you need.
The Themeforest designers push the boundaries of what is possible with Unbounce, and you can access over 180 customizable Unbounce landing page templates in the Themeforest markeplace.
You might want to read : ClickFunnels Vs Leadpages Vs Instapage Vs Unbounce
Unbounce Conversion Tools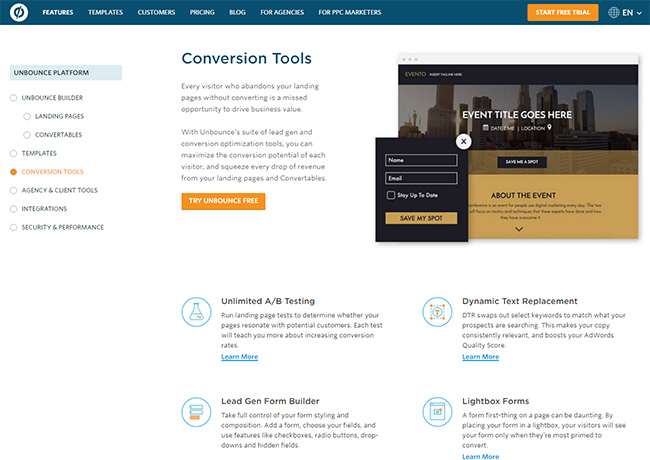 Unbounce's suite of lead gen and conversion optimization tools helps you maximize the conversion potential of each person who visits your site. Here are some of its top features:
Unlimited A/B testing.
Full control of your form styling and composition.
Lightbox forms make it so that your visitors see your form when they are most likely to convert, instead of right when they sign on.
Brandable lead notifications.
Customizable confirmation pages so you can add a custom thank you, or a special offer.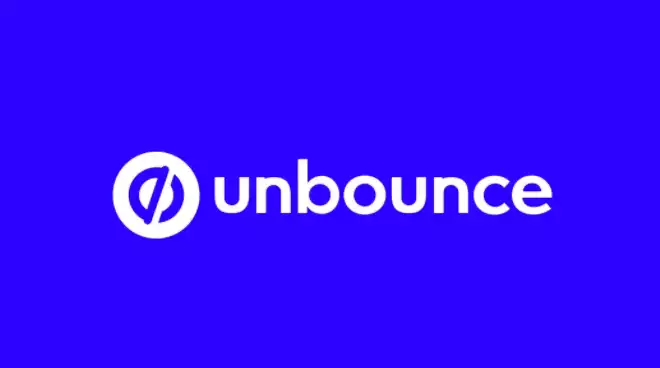 We earn a commission if you click this link and make a purchase.
Unbounce Agency and Client Tools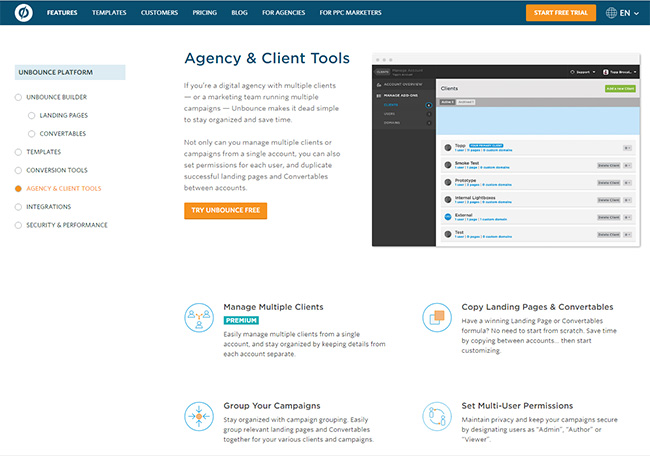 For digital agencies with multiple clients and marketing teams running multiple campaigns, Unbounce makes staying organized and saving time easy.
Not only can you manage multiple clients and campaigns from one account, you can also set permissions for multiple users, and duplicate successful landing pages or Convertibles between accounts.
On top of these excellent features, here are a few other things you can do:
Archive and transfer accounts.
Organize client leads.
Group campaigns.
Unbounce Integrations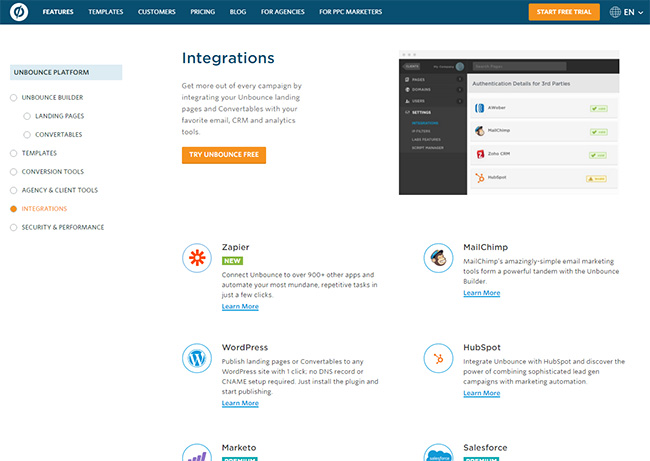 Unbounce makes it easy for you to get the most out of your campaigns by integrating it with your favorite e-mail, CRM, and analytics tools. Here are some of the platforms Unbounce integrates with:
Zapier
WordPress
Hubspot
Marketo
Salesforce; and,
Script Manager
Unbounce Security and Performance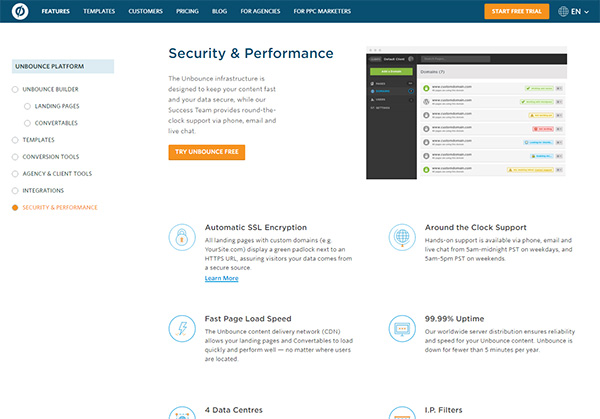 Unbounce keeps data secure and content fast with an around-the-clock Success Team that is available by phone, e-mail, and live chat. Besides keeping data secure and top-rate speeds, here are some of the other enhancements:
Automatic SSL Encryption.
99.99% Uptime.
Four data centers.
I.P. Filters allowing you to test and visit campaigns without polluting your data.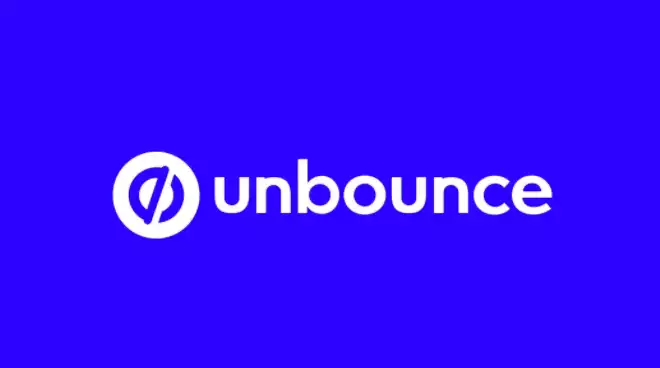 We earn a commission if you click this link and make a purchase.
Who Can Benefit From Unbounce?
While Unbounce can benefit any marketer who chooses to invest time and money into the program, it is built to help marketing and sales teams as well as digital marketing agencies.
Unbounce is programed to be beneficial to people with multiple accounts and who need multiple landing pages.
With a 97 percent user happiness rating, Unbounce has figured out how to reach agencies and firms where they are at and help them accomplish their lead generation goals.
The pricing is higher than some competitors, but the reviews show it is well worth the money it costs for most people.
Unbounce Pricing

Let's discuss Unbounce cost.
Unbounce pricing includes four plans.
Launch at $80 a month (500 conversions & 20000 visitors)
Optimize at $120 a month (1k conversions & 30000 visitors)
Accelerate at $200 a month (2k conversions, 40000 visitors)
Scale at $300 a month (3k conversions, 50k visitors)
Unbounce prices turn cheaper with annual payment plans.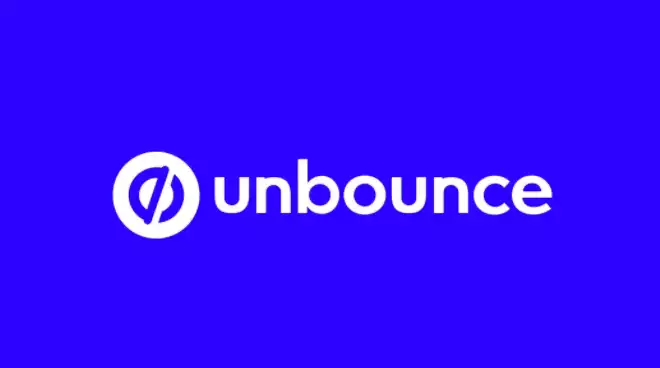 We earn a commission if you click this link and make a purchase.
Unbounce Free Trial
Yes. Unbounce free trial is available.
For anyone who is on the fence about whether they want to use Unbounce, the company offers a 14-day free trial to help you decide whether it is right for you or not.
Is Unbounce Worth It?
For people and businesses who are ready to maximize on the benefits of landing pages, Unbounce is worth it. Unbounce landing pages are simply the best.
Unbounce has creatively combined so many great features with affordable pricing to ensure their customers have a positive experience.
Their work has paid off because they have high user-satisfaction ratings, and have worked with many of the biggest businesses out there.
Final Thoughts – Unbounce Review
While there are several different landing Page builders out there, Unbounce has a reputation for being the best and most versatile.
Customers who choose to sign up with Unbounce are happy with their experience, and encouraged by the results they see.
Unbounce has worked hard to create a platform that is user-friendly, results-driven, and affordable.

Author: Christy Bohrer
Christy Bohrer is a multi-topic blogger, with a passion for all things marketing and social media. She is a wife, mother, and entrepreneur. In her spare time, she enjoys traveling, language, music, writing, and unicorns. Christy is a lifetime learner, and loves to spend time attending classes, webinars, and summits.