Gone are the days when the only things business owners had to worry about was launching a basic website and creating a sales strategy.
Today, consumers expect a lot more from businesses.
In addition to having a stellar design and interface that's simplistic, user-friendly, and easily navigable, business owners also have to ensure that their website has impactful copy that's both relevant to the consumer and also adds value.
What's more, business owners today also have to keep their efforts on all platforms aligned with the brand image, and resort to the latest storytelling techniques if they are looking for results. After all, millions of businesses are selling the same products and services today with just minor differences.
With so many options available, it's imperative for you to stand out of the crowd and keep your leads interested in what you have to offer from the awareness stage till the final loyalty stage.
While doing so can be difficult without external help, there are fortunately numerous online tools and software available that can help with lead generation and keeping your prospects in the sales funnel.
Since business owners today already have so much on their plates, using tools and software for sales funnel creation can also help free up their time, allowing them to focus on other areas for improving the flexibility and scalability of the business.
With the help of sales funnel creating tools like Clickfunnels and Unbounce, it is also possible for business owners to automate multiple different tasks and processes, making business operations a lot more efficient.
This will not only allow you to experiment with your business strategies, but also give you the results that you're looking for.
Interested in learning more about the best sales creation tools and software? In the next few sections, we'll tell you everything you need to know about sales funnel creation tools, how they work, and the most promising features and functionalities of two of the most popular tools commercially available.
Why Do Business Owners Need Tools for Creating Sales Funnels?
The corporate environment today is more complex and competitive than ever before.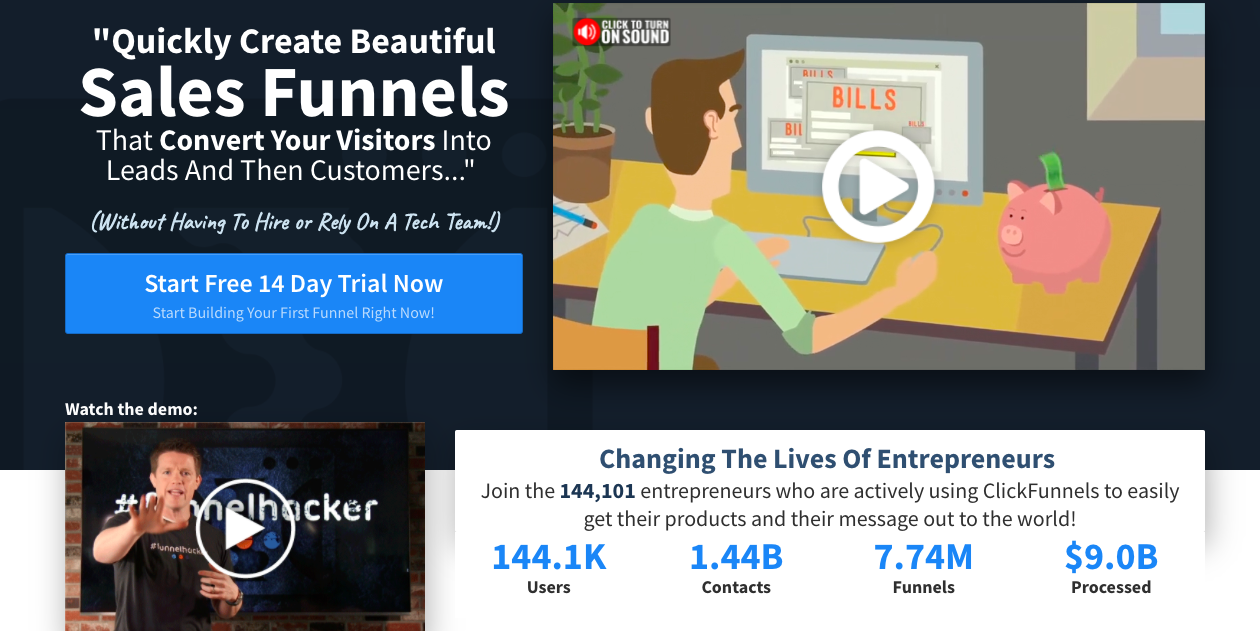 This means business owners need to put in a lot more effort than they had to in the past to do something as simple as making their prospects interested in the products or services that they are offering.
Business owners today not only have to drive both online and offline marketing efforts to develop interest in their product or service, but it is also imperative for them to create well thought out sales funnels that attract the right audiences at the right time.
Top that off with the need to create the perfect website that's the embodiment of all that your brand has to offer, and business owners have more to worry about than they might have imagined. Fortunately for business owners across the globe, tools for creating sales funnels can help with all of that and much more.
Software and tools for sales funnel creation do not only allow users to create fully functional funnels that help them capture and nurture leads, but it is also possible to create highly effective landing pages that are both value-adding and have the power to attract consumers.
Unlike general purpose tools that can help business owners create and launch a basic website at most, tools and software such as Clickfunnels and Unbounce offer a wider range of services and benefits that can help with the optimization of business processes.
The best part about tools that help with creating sales funnels is that they are generally come complete with a variety of features and functionalities that will allow users to take their marketing efforts up a notch.
What this means is that by using tools or software for creating sales funnels, it is usually also possible for you to create and implement the right marketing campaigns that will allow you to attract customers to your landing pages and reel them into your sales funnels.
ClickFunnels - Check Special Pricing
Beautiful high-converting sales funnels. Simple, quick & easy to build. Includes email, Facebook automation along with in-built shopping cart. Check Special Pricing.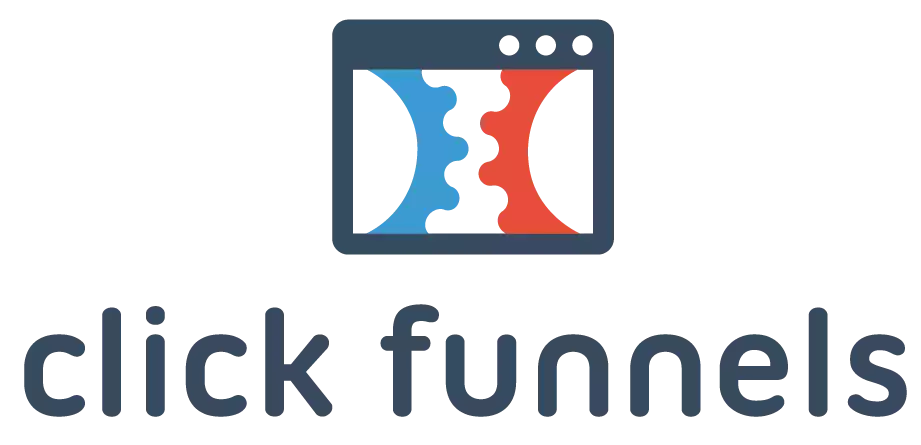 We earn a commission if you click this link and make a purchase.
How Are Clickfunnels and Unbounce Different?
Even though both Clickfunnels and Unbounce have been designed and developed to assist business owners attract new customers, there are some major differences between both of these tools.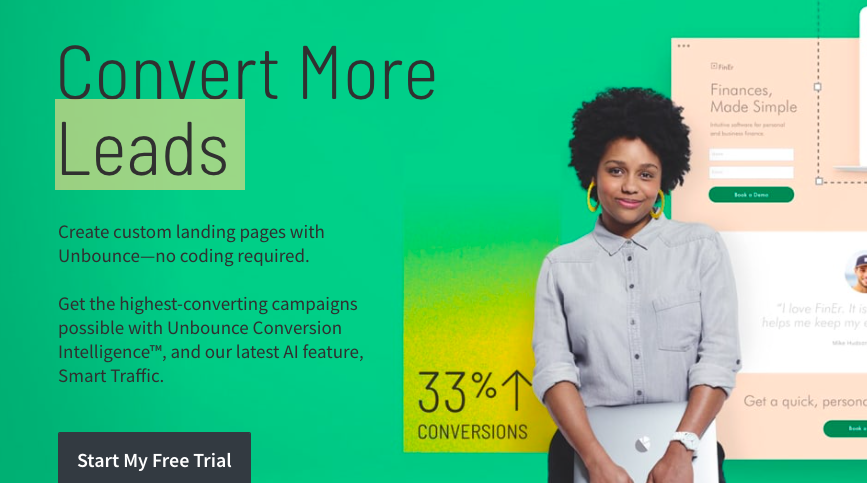 The first thing that you need to remember is that Clickfunnels tends to position itself as a comprehensive tool for creating sales funnels. Unbounce, on the other hand, tends to focus more on helping users create stellar landing pages more than anything else.
Additionally, while Clickfunnels comes complete with numerous features and functionalities, the stance that Unbounce has on this is significantly different.
Unlike Clickfunnels where everything is just available on a single dashboard, Unbounce says that integrations are supported on the platform. This doesn't mean that the tool follows an all-in-one approach.
With that said, some people are also of the opinion that the more features and functionalities that are supported by tools, the less effective they really are in achieving the purpose that they claim to be designed for.
For that reason, we will review the two tools closely. We'll talk about Unbounce vs Clickfunnels, what they are used for, and which one you should choose for the individual needs, preferences, and requirements of your business.
Clickfunnels vs Unbounce – Clickfunnels

Founded in 2014, Clickfunnels is marketed as a platform that provides business owners with everything that they could possibly need for the marketing and selling products online.
In addition to helping business owners create fully functional and fluid sales funnels, Clickfunnels also provides users with a webpage editor, allowing them to optimize their websites and redesign them to ensure that they are exactly what consumers expect.
The platform also makes it easier for users to promote their products through emails and Facebook marketing with efficient and optimized integrations.
For the convenience of users, Clickfunnels also comes complete with a shopping cart option that can help business owners sell directly through their website with greater ease.
One thing that is noteworthy in Clickfunnels' website is that it is highly interactive and encourages business owners to think about what exactly it is that they are looking for.
Since the needs and requirements of each business owner variably considerably, the website provides users with a variety of options including selling products, generating leads, and sending emails.
Once the user selects the option that resonates best with them, they are also promised templates that will work best for their sales needs.
Clickfunnels also has an interesting affiliate program that is arguably one of the best in the world. With the help of the affiliate program, it is not only possible for users to market their businesses in more ways than they otherwise would, but they can also earn large amounts of money in the process.
Now that you have a basic understanding of what Clickfunnels is and what it offers, we will get into the details about the platform, its features and functionalities, what we like about it, and areas of improvement.
There are a number of different features and functionalities that make Clickfunnels as popular as it is today. Here, we're talking about some of the best features of the tool.
ClickFunnels - Check Special Pricing
Beautiful high-converting sales funnels. Simple, quick & easy to build. Includes email, Facebook automation along with in-built shopping cart. Check Special Pricing.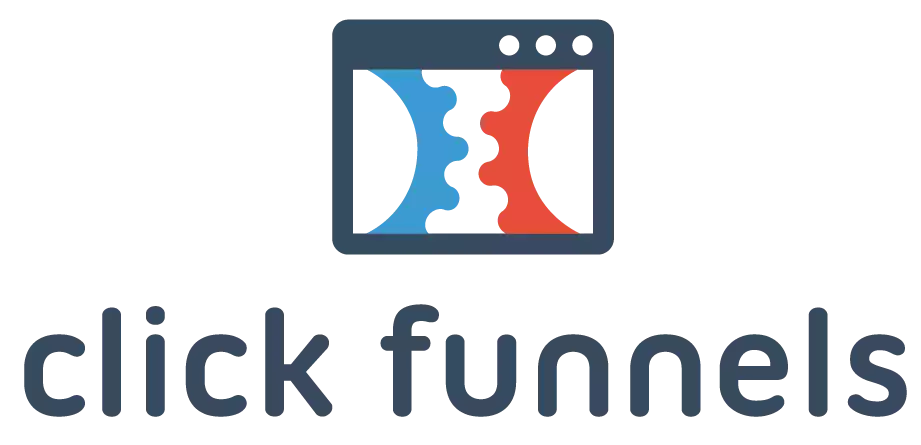 We earn a commission if you click this link and make a purchase.
Clickfunnels Funnels
One of the major reasons why so many people have been raving about Clickfunnels is the variety of options that it offers.
This means that whether you're experienced with using sales funnels, or have never created a sales funnel in your life, Clickfunnels will walk you through the entire process, helping you understand just what you need to do to generate leads and close deals.
The founder of Clickfunnels, Richard Brunson, identified that there are as many as 22 different types of funnels that you could need for your business.
While these funnels are divided into three major categories namely Event Funnels, Sales Funnels, and Lead Capture Funnels, there are a few other types of funnels that you might need for your business as well.
Since Clickfunnels focuses on sales funnel creation in particular, it is possible for you to pick and choose one or more funnels based on what you wish to achieve with your business at any particular point in time.
Say, for instance, if you wish to build a relationship with your customer and make them feel valued, the only thing that you will probably need is a Squeeze Funnel.
This type of funnel simply collects the contact details of your customer such as their name and email address, and can be used to send them a few words of thanks after they have made a purchase.
On the other hand, if you're trying to boost sales of an expensive product or service, you should probably opt for a more intricate type of sales funnel such as the 2-Step TripWire Funnel.
What this essentially does is that it brings your customer's attention to a low-price product or service, and then encourages buyers to choose more highly priced products or services.
This can be done in a number of different ways from One-Click upselling to using the right type of Order Forms.
As always, you have the freedom to play around with your funnels as much as you'd like which is why so many business owners love the tool.
Additionally, there are both free and paid templates in every category.
This means that you won't have to be tech-savvy or have the skills of a professional graphics designer to get the perfect sales funnel for your business.
As seen in the image above, ClickFunnels allows users to select both the type of funnel and the goal that they have in mind.
After this, users receive options for the sales funnel that will work best for their individual needs and preferences.
The best part about the funnel creation process is that it is extremely easy and straightforward.
In just six simple steps, users can complete the entire process from start to finish.
Once users have selected the funnel type that they are interested in, they need to select a template.
Since every business is unique, users also have the option to tweak each page of the funnel to make it aligned with their own image and needs.
Next, users need to add their products of choice to the funnel, and set up all integrations to ensure that they don't have to face any problems down the road.
When this is done, users simply have to set the domain name and save their funnel to start using it to achieve their goals and objectives.
Even though the entire process is extremely simple, adding a funnel to your account can take as much 10 seconds every single time.
While this is nothing more than an inconvenience and doesn't affect the functionality of the efficiency of the funnel itself, this is certainly one area that the developers need to work on.
ClickFunnels - Check Special Pricing
Beautiful high-converting sales funnels. Simple, quick & easy to build. Includes email, Facebook automation along with in-built shopping cart. Check Special Pricing.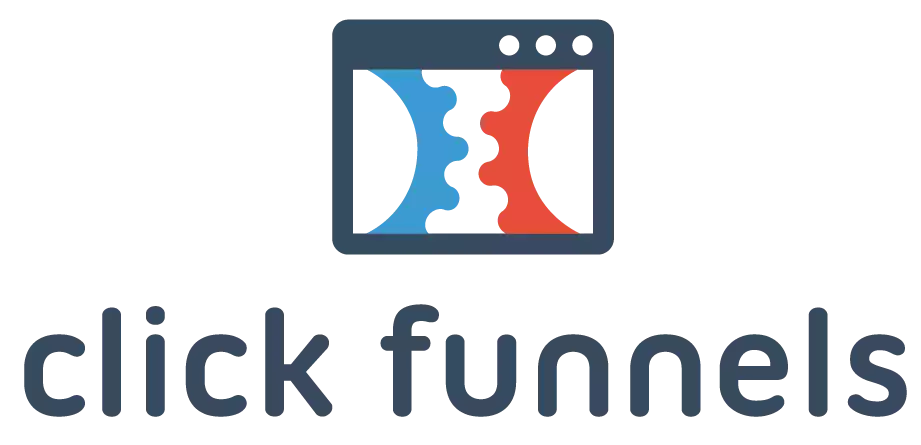 We earn a commission if you click this link and make a purchase.
Clickfunnels Editor
If you're looking to customize your sales funnels just the way you'd like them, the Clickfunnels editor is perfect for you.
With the help of the editor, users can drag and drop elements, play around with the rows and columns of the template, and move around items on the page.
To add to the design and make it more impactful, users also have the chance to modify and edit text elements in-line.
Since there are a lot of different components to a sales funnel, all of the options of the editor are grouped together logically to prevent users from wasting their time searching for the right option.
What's more, the editor is highly intuitive and can easily be used to create a sales funnel that meets all of your requirements.
One of the best parts of the Clickfunnels editor is that it does not require any coding.
This means that even if you've never written a line of code in your life, you'll be able to create the perfect funnel that's both beautiful to look at and as functional as you've always wanted it to be.
Clickfunnels Component Selection
As a business owner, you're probably looking to make your sales funnels as impactful as possible.
Fortunately, Clickfunnels allows users to select from a plethora of options to make their sales funnels perfect in every way.
Since you probably wish to do more with your funnel than just add basic headlines and input forms, Clickfunnels gives you the chance to include surveys, Facebook comments, and blocks for frequently asked questions in your sales funnels to ensure that your funnels add as much value as possible.
What's more, since every funnel has a different purpose, you also have the chance to give your sales funnel that added punch with elements that are specific to special types of funnels.
From this, it is evident that Clickfunnels is definitely a great tool and offers immense value to business owners that are looking for a very specific type of results.
With that said, there are certain areas that need improvement.
When using Clickfunnels, there are limits on the number of funnels that users can create.
The cheapest plan of Clickfunnels only allows users to create a maximum of 20 funnels.
While this might be enough for business owners or users who are interested in creating funnels for their own website, that might not be the case for users who are freelancing or dealing with multiple clients at the same time.
Additionally, there are also limits on the number of visitors that you can reel in with the help of Clickfunnels.
Again, the most inexpensive plan of Clickfunnels only allows users to get a maximum of 20,000 visitors on their website which is certainly not enough for large corporations.
In case users would like to build more funnels, create more pages, or attract more traffic, they will have no option but to switch to the more expensive option.
Another point of concern for many is that since Clickfunnels has quite a large number of functionalities and features, some people might get confused – or even intimidated – by the dashboard and all that's available on it.
Even though the possibilities for creating sales funnels are practically endless with Clickfunnels, the interface might be a major turnoff for some types of people.
ClickFunnels - Check Special Pricing
Beautiful high-converting sales funnels. Simple, quick & easy to build. Includes email, Facebook automation along with in-built shopping cart. Check Special Pricing.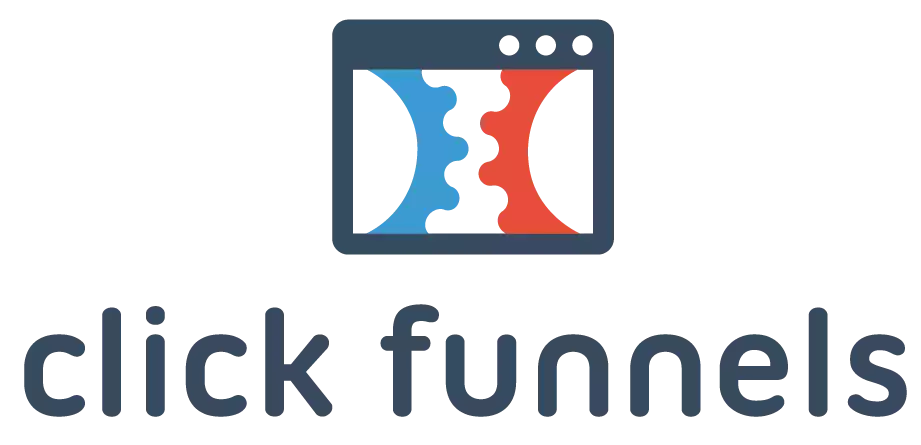 We earn a commission if you click this link and make a purchase.
Clickfunnels Pricing
There are 3 different pricing packages available with Clickfunnels. The cheaper version is priced at $97 a month and allows users to create a maximum of 20 funnels with 100 pages.
The maximum number of monthly visitors allowed with this version is 20,000.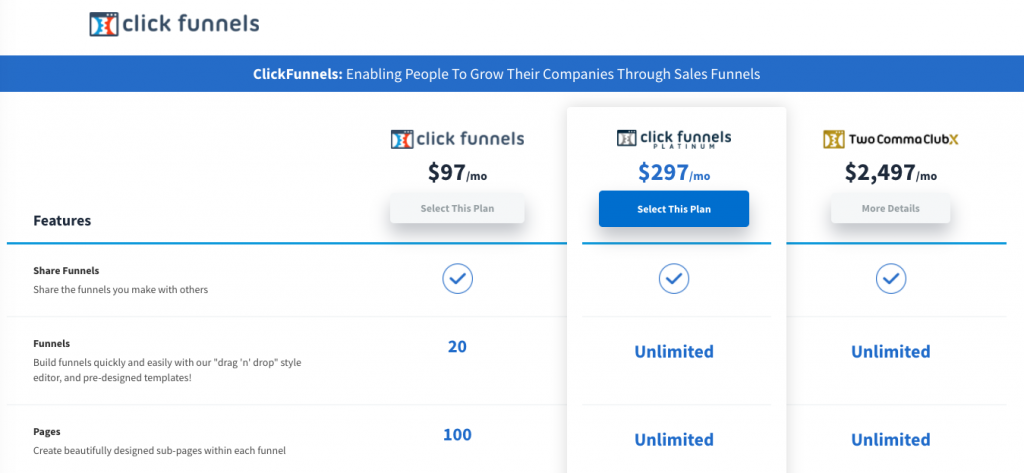 The Platinum plan allows users to create an unlimited number of funnels and pages, and doesn't have any restrictions on the number of monthly visitors that are allowed. This package is priced at $297 a month.
TwoCommaClubX is the top-tiered plan at $2497/month, giving additional user access, payment gateways and domain.
Related : Best Alternatives to Clickfunnels
Unbounce vs Clickfunnels – Unbounce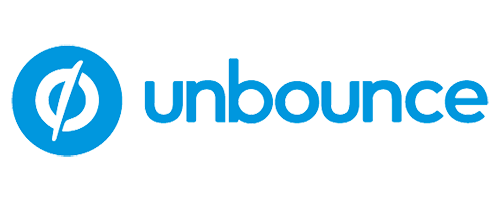 Unbounce is a software that allows users to create landing pages, pop-ups, and sticky bars that will help them target prospects in a more convincing manner.
Even though there is a lot that can be achieved with Unbounce, the majority of people tend to use the tool for its ability to design unique landing pages.
In the next few paragraphs, we'll tell you everything you need to know about Unbounce and what you can do with it.
Unbounce Templates
Like any great tool, Unbounce provides users with a large number of templates that they can choose from.
Since the landing pages of every type of business can be vastly different, Unbounce categorizes its templates based on the industries for which they have been designed.
Even though there are over one hundred options available for users to choose from, each of the pre-designed landing pages have been optimized for conversions, giving users the chance to simply fit them into their websites and see the results they need.
The reason why the landing pages are able to offer such great results is that the team behind Unbounce went through thousands of landing page samples to see what works and what doesn't.
Once they were able to assess which components work for which industries, they were able to create templates that can work for a variety of clients.
If you're not satisfied with the options that are available on Unbounce, you also have the option to purchase a template for your landing page.
Since most of these templates generally cost less than $20, you won't have to spend a fortune in the event that the pre-designed templates that populate Unbounce aren't cutting it for you.
Additionally, you also have the option of creating your very own custom landing page from scratch with the help of Unbounce.
Unbounce Editor
Just because Unbounce has predesigned templates, that doesn't mean that you can't be the boss of your own landing page.
Like Clickfunnels, Unbounce features a drag and drop editor that users can benefit from to create the landing page of their dreams. To ensure that your landing page is perfect in every way,
the editor also puts users in the shoes of the target audience, and gives them the chance to view the landing page as it would appear to customers.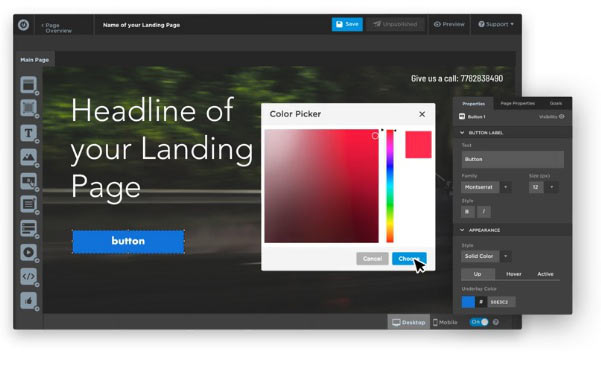 This eliminates all guesswork and allows users to create landing pages that are highly effective.
In addition to the numerous elements that you can choose from when using Unbounce, you also have the chance to choose from over 800 different fonts for your landing page.
The best part about the editor is that you don't have to be too tech-savvy or enter endless lines of code to get the results that you're looking for.
A/B Testing
Feel like your landing page will work better if you move one block of text to the life and shift an image to the right?
With Unbounce, you won't have to make these guesses.
The tool comes complete with an A/B testing feature that allows users to find out just how effective their landing pages will be with target audiences.
This way, you can eliminate the guesswork, and start leveraging actionable insights to create stellar and effective landing pages.
In addition to being a highly effective tool for designing and optimizing landing pages for desktops, Unbounce can also be used to create landing pages that are mobile-friendly.
What's more, Unbounce can be integrated with a number of tools and software from MailChimp and Facebook to Salesforce and Kissmetrics, giving you the chance to make the most of your marketing efforts.
Unbounce Pricing
There are 4 pricing packages that users interested in Unbounce can choose from.

The Launch package is priced at just $80 which includes 500 conversions and 20k visitors.
The Optimize plan costs $120 a month for 1000 conversions and 30k visitors.
The Accelerate package is priced at $200 a month including 2k conversions and upto 40k visitors.
The Scale plan is for $300/month offering 3k conversions and 50k visitors.
All plans include unlimited landing pages, popups and sticky bars.
You also get a free 14-day trial regardless of the package that you opt for.
Final Verdict
So this was our Clickfunnels vs Unbounce review.
Both Unbounce and Clickfunnels are highly effective tools that can help users achieve a different type of objective.
It is, therefore, recommended that you have a clear understanding of your targets and requirements so that you can choose the tool that's best for your business.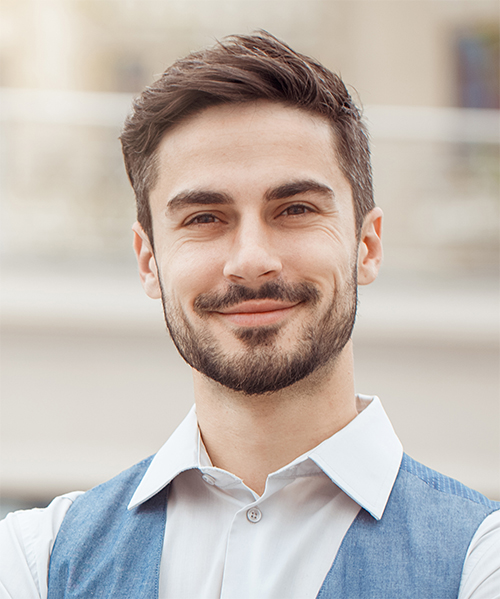 Author: Scott Macarthur
Scott L. Macarthur is a marketing consultant and an online author. He is mostly engaged in providing his expertise to startups and SMBs.