Editor's note: Unbounce is mainly a landing page builder whereas Wordpress is a complete content management system. Both tools are great at what they do which means that it all comes down to your requirements. If you need online visibility, take Wordpress website development services and launch your website. However, if you already have one and want to focus on marketing and sales, consider Unbounce. There's another idea though. You can also use Unbounce on your Wordpress website. Cool, isn't it?
Drag-and-drop builders are the craze.
Even WordPress has switched to the Gutenberg editor, which is a drag-and-drop editing software that allows you to build WordPress pages and posts by combining different page elements.

Unbounce is another drag-and-drop editor, but it is geared specifically for building landing pages.

Today, we will be comparing the two. Let's see who wins between Wordpress vs Unbounce, especially when it comes to creating drag-and-drop landing pages.
Unbounce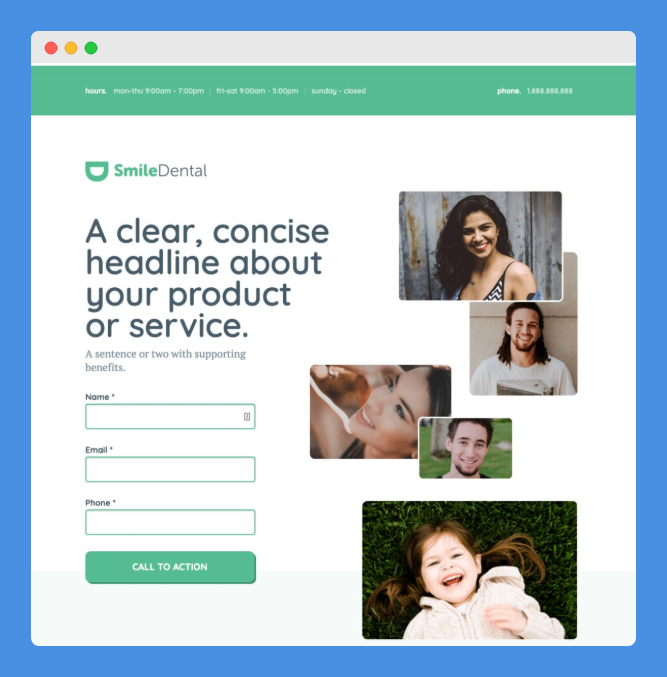 We will begin with Unbounce in this Unbounce Wordpress battle.
Unbounce is a drag-and-drop landing page builder.
It allows you to create beautiful landing pages without knowing how to code.
Explore: Complete Unbounce Review
Building A Landing Page
There are over 100 templates you can choose from to start with. Templates exist for any purpose and campaign:

Lead generation
Ebook giveaways
Webinars
Contests
Coming soon pages
Sales pages
Event signup pages
And more
Once you have chosen your template, you can start customizing it.

The drag-and-drop builder is easy to use. Unlike many other drag-and-drop editing platforms, the templates do not limit you to preset boundaries.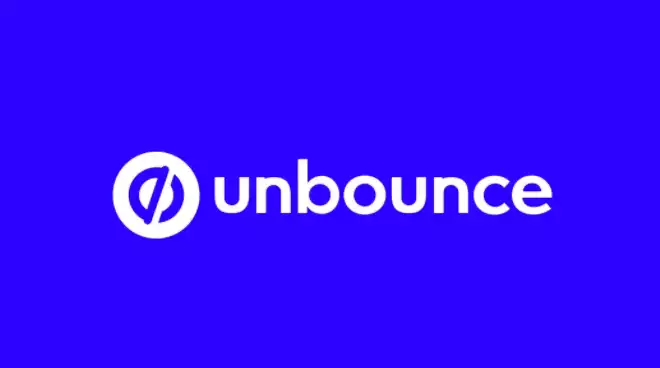 We earn a commission if you click this link and make a purchase.
You can add elements such as CTA buttons, social widgets, forms, paragraphs, lightboxes, and even custom HTML.
You have full control over where you place the drag-and-drop elements and how you size them.

Each element can be customized as well. For example, let's say you are adding a call-to-action button.

There's a lot more you can do besides changing the size and dimensions of the button.
You can change the color, add text, change the font, choose from different visibility styles, and more.

You can rearrange the different elements and place them on different parts of your page without deleting them and re-adding them again.

Every page can be customized with custom text as well, whether you want to add tracking code or custom HTML and CSS.

Adding images to your landing pages is easy as well. You can choose from over 850,000 free stock photos from the UnSplash gallery.

All of these photos can be used with a regular Unbounce subscription.

When you add a photo to your landing page, it will automatically be optimized and compressed for a faster loading time and better SEO.

SVG logos and files can also be added.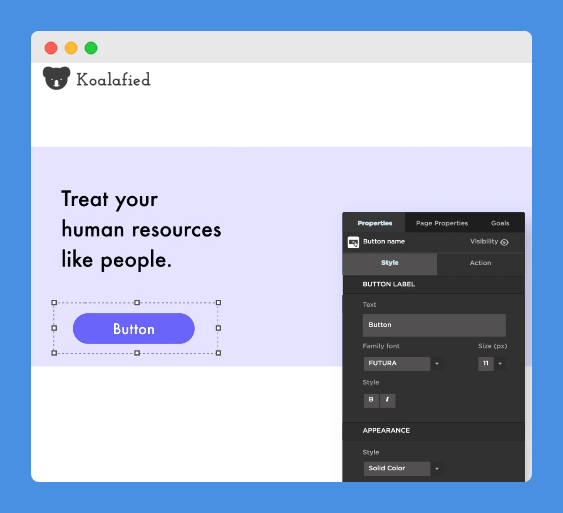 Besides photos, you can drag-and-drop videos to your landing pages. Video can be useful for explaining the benefits of your products and can increase conversions.
Also Read: Clickfunnels vs Unbounce

You can even add video backgrounds. Parallax scrolling is another option; it will lead to a more interactive and engaging user experience.

You can set up multiple landing pages easily. For example, once you have crafted a certain element (such as a contact form) to your desired form, you can simply copy and paste it into another landing page.

You can also clone landing pages to create duplicates. Whether you want to create multiple, similar campaigns or you are working for several clients, this can come in handy.

If you create multiple landing pages, you can use the Script Manager to manage and edit scripts across multiple pages on one domain at once.
Whenever you create a new page, you can have this script added automatically to save time.
Unbounce For Mobile Landing Pages
You can also turn all of your landing pages into Google AMP pages. This allows for quicker loading times.

Many people abandon pages if they do not load within three seconds. Google AMP pages take less time to load, which can help lower your bounce rates and simultaneously increase your ROI and conversion rates.

If SEO and organic traffic are important to you, Google AMP can help improve your rankings.

You won't have to do any coding to create your AMP page. Instead, just choose the AMP option when creating your landing page and then proceed as usual.

You can always double-check to make sure your landing page meets AMP requirements before publishing it.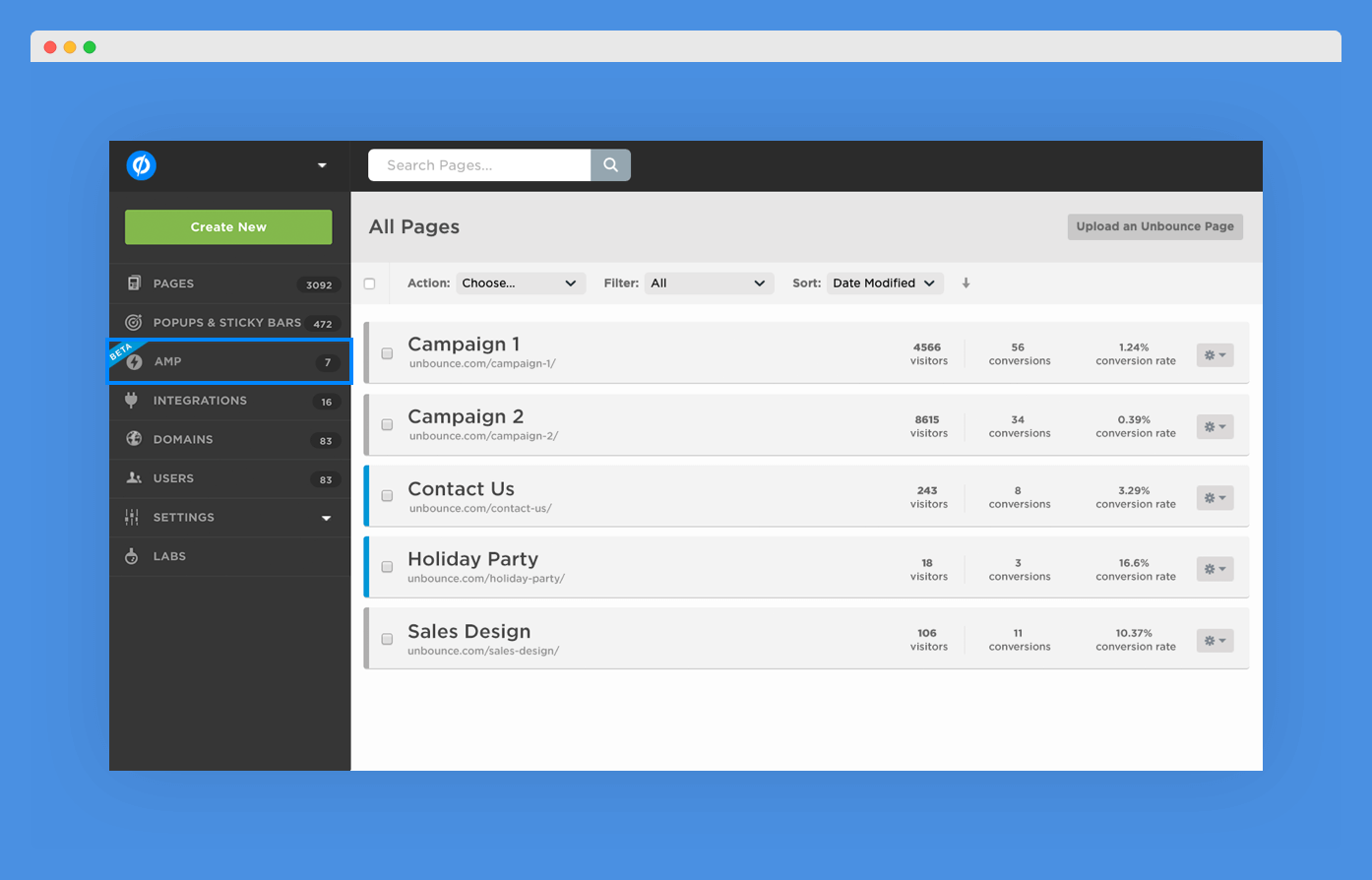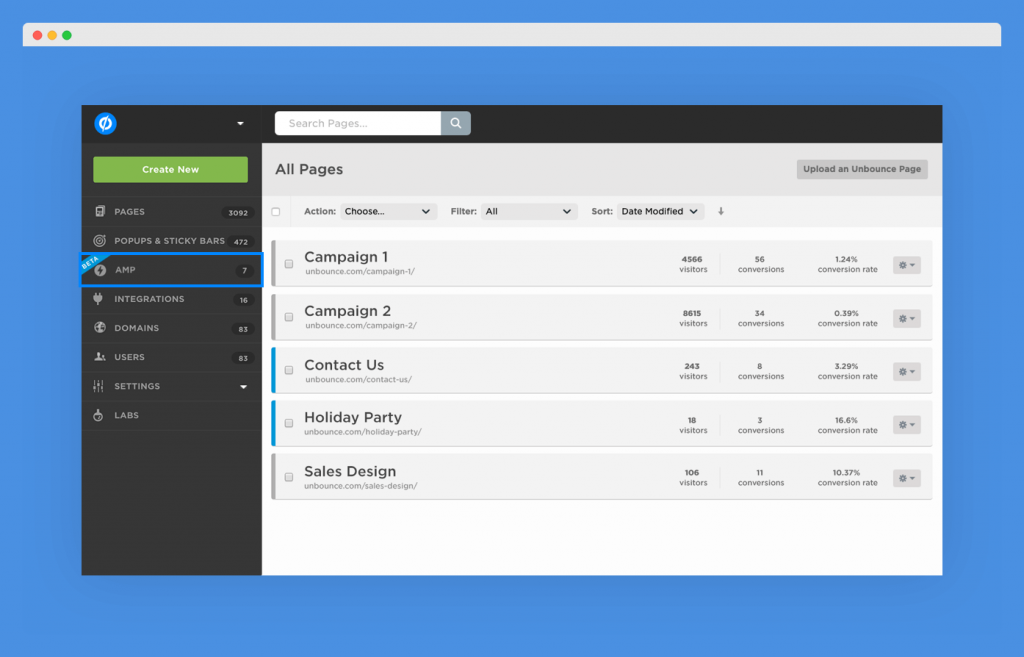 To further optimize your landing page for mobile devices, you can turn your desktop version into a mobile version with just a few clicks.
You can add or delete elements for the mobile version or simply change their size.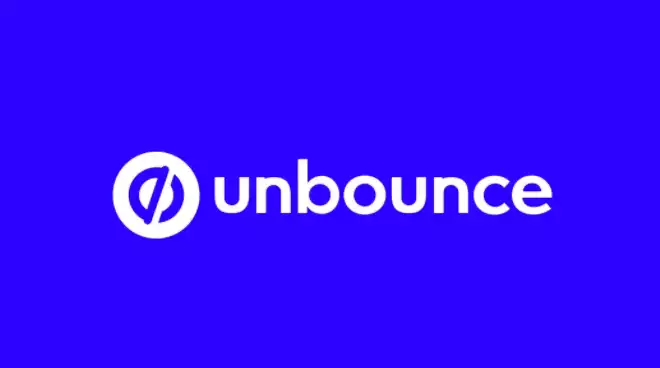 We earn a commission if you click this link and make a purchase.
Collecting Leads
You can set up your landing page so that all of your collected leads are added to any third-party platform. In fact, there are over 1,000 integrations.

They include email marketing providers (such as Aweber), CRM software, landing page forms, Analytics, and much more; you can even use Zapier straight from your Unbounce dashboard. For a full list of the available integrations, visit this page.

You can have users redirected to a thank-you page or a custom web page after they fill out a form.
To increase conversions, you can lock content behind a signup form.
Interesting Comparison: Unbounce vs Webflow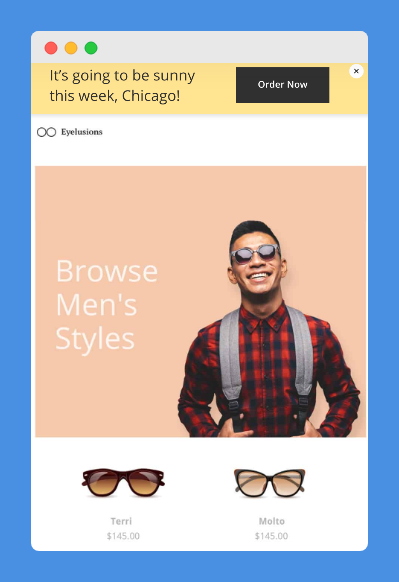 Once you have created your landing page and connected any third-party services you want to use, you can publish it to your site with just a few clicks and without any coding required.

There is an Unbounce plugin you can download on your WordPress site to make the entire process easier; here is the full guide for how to integrate your WordPress site with your Unbounce account.
Optimizing Your Landing Pages For Conversions
Unbounce has a number of tools that help you optimize your conversions.

Dynamic Text Replacement: DTR is a feature that will match the words on your landing page to the search terms that your visitor typed into Google before landing on your page.

When running PPC campaigns, this is a great way to increase your conversion rates. By increasing relevance, you can get more signups.

A/B Split Testing: Setting up split tests with Unbounce is pretty easy. You can tweak elements of your landing page and set up different versions of the same page.

Then, you can divide the traffic between the two pages to help you figure out which features bring in the most conversions.

Smart Traffic: if you have a few landing pages, you can have users directed to a landing page that is most relevant to them.
Artificial intelligence is used to match users to the right landing pages for increased conversions.
Unbounce Sticky Bars & Popups
Popups and sticky bars can be used to collect leads and display offers. Once you connect your site to Unbounce, you can have pop-ups and sticky bars displayed across your entire site, not only on the landing pages you create through Unbounce.

As with the landing pages, popups and sticky bars can be created with a drag-and-drop editing software.
You can publish them to your site with just a few clicks.

These pop-ups have a lot of display options. You can choose to target different audiences; not everyone who lands on your site has to see them.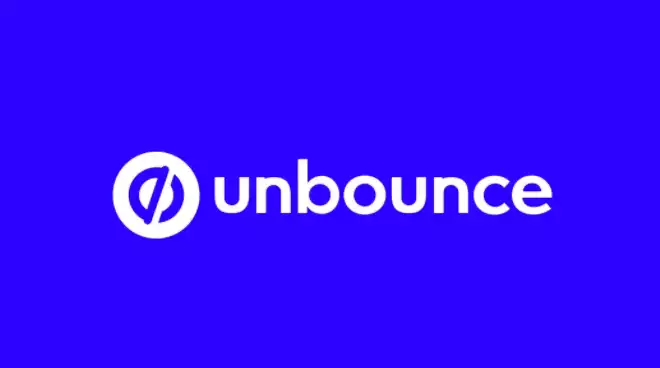 We earn a commission if you click this link and make a purchase.
For example, you can choose to display the popup only the first time someone lands on your site (or the opposite; you can have it displayed only to return visitors)

You can also set up rules for when your popups appear.
For example, they can be triggered right when a visitor appears, only after a certain amount of time has passed, after they have scrolled past a certain section of your page, or when they click on a CTA.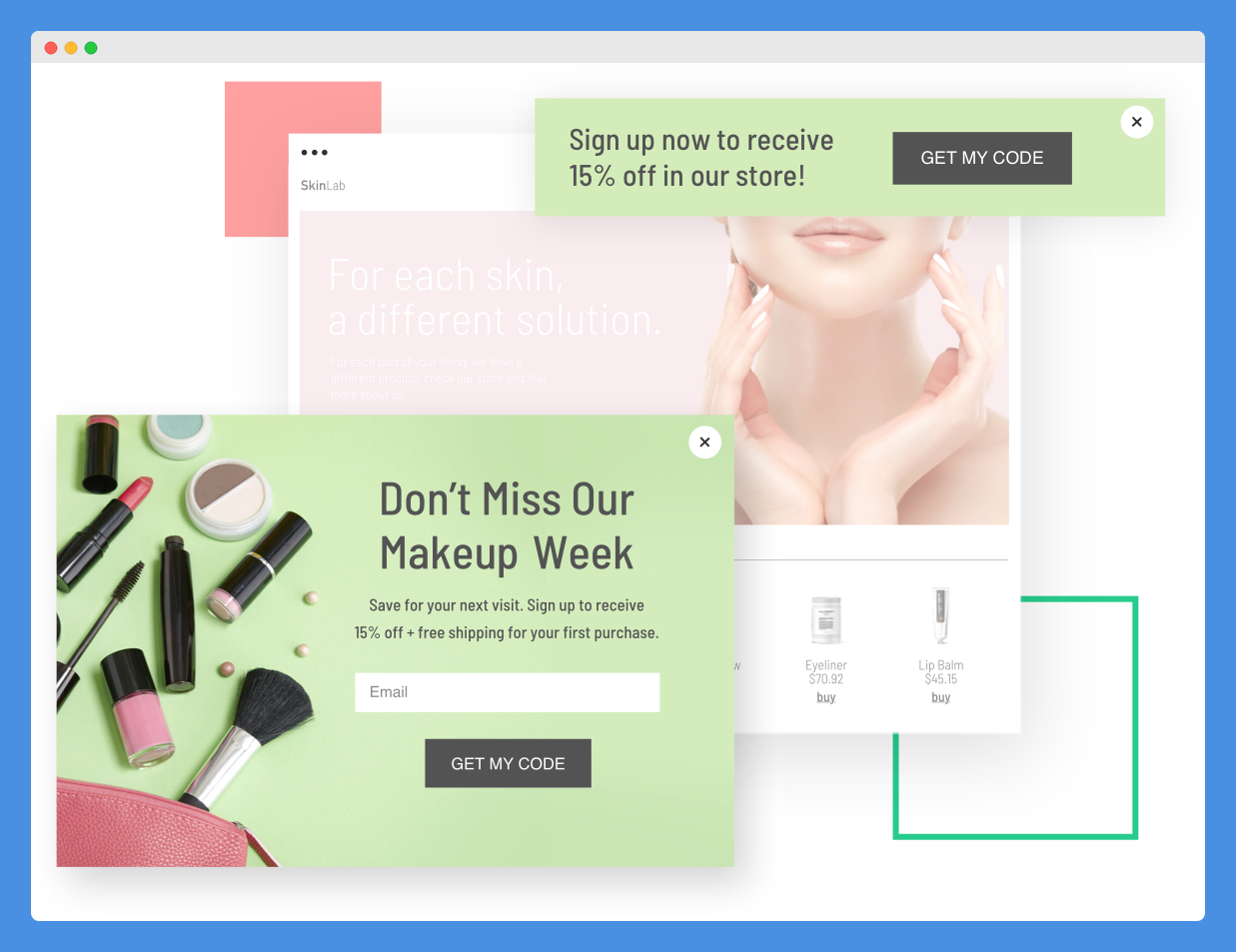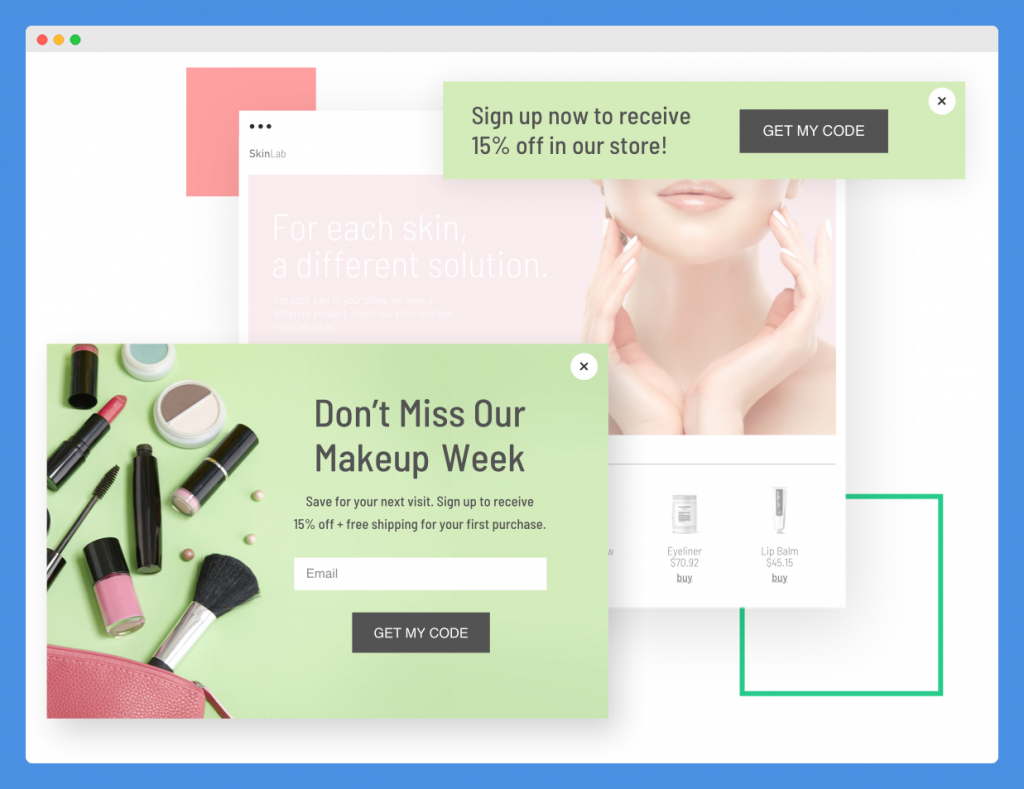 With some plans, you can set up even more advanced rules.
This includes the ability to show or hide a popup based on a visitor's geographical location, online activity (based on cookies), or referral source (social, email, search, etc).

As with the landing pages, the text on your popups can be personalized based on the search terms visitors typed into Google before they landed on your page.
Explore: Unbounce vs Elementor

You can use your popups for all kinds of promotions.
Whether you want to give away promo code discounts or collect email addresses, you can do so with your popups.

Sticky bars are a bit different than popups, and you might want to test both of them to see which brings you better results.
While popups block a visitor's view of the page, a sticky bar is less intrusive; it sticks to the top or bottom of the page.

The sticky bars of Unbounce are mobile-friendly.

You can schedule sticky bars to be shown at certain times to display seasonal offers.
You can also split-test your sticky bars by displaying different messages and offers.

There are over 50 different sticky bar and popup templates to choose from. You can customize the text, size, and color of your popups and sticky bars.

You can add images and CTAs as well.

To add the pop-ups and sticky bars to your site, you will have to insert a snippet of code.
However, you only need to do this once for you to be able to add unlimited sticky bars and popups.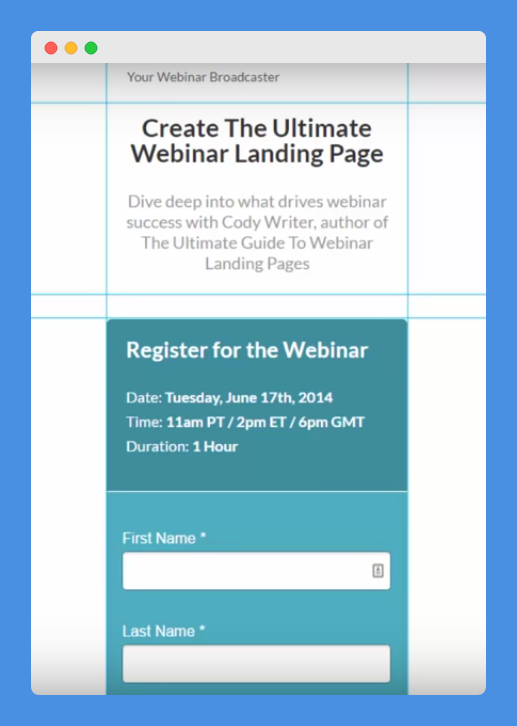 Unbounce Security Features
Unbounce has many security features in place to keep your landing pages secure.

For example, two-factor authentication is required to sign on. You will also be logged out of your session automatically after a certain amount of time to protect your safety.

If someone tries to log into your account using multiple password attempts, they will automatically be blocked.

All landing pages will be encrypted via HTTPS to protect your data.
Unbounce Performance Enhancing Features
Unbounce promises a 99.96 percent uptime. They have five data centers around the world, which allows them to deliver quick loading times wherever you are.

They use Amazon's Cloudfront and a CDN to deliver content quickly and reliably.
Unbounce Ecommerce And SaaS
Unbounce's landing pages can be used for e-commerce purposes as well.
You can display your products and their features and use ecommerce specific calls-to-action, such as Buy Now buttons.
Also Read: Wix vs Unbounce

Using their ecommerce capabilities, you can collect email addresses and send them automated purchase updates and branded emails.

The landing pages can also be used to showcase your software.
Unbounce For Agencies
Unbounce makes it easy to manage multiple clients, projects, and team members at once.

As mentioned, you can duplicate landing pages or pop-ups between projects and landing pages.

You can add team members and set permissions for each user. You can add an unlimited number of users.

The audit logs let you stay on top of what your team members are doing.

You only need one password to log into your account and manage all of your projects, even while keeping the details of each project separate from the others.

If you are finished with a project, you can archive it so it doesn't take up space in your central dashboard.
You can also easily transfer projects to clients once you are done creating them.

By excluding certain IP addresses from tracking and analytics, you can visit and test out your landing pages without affecting your statistics.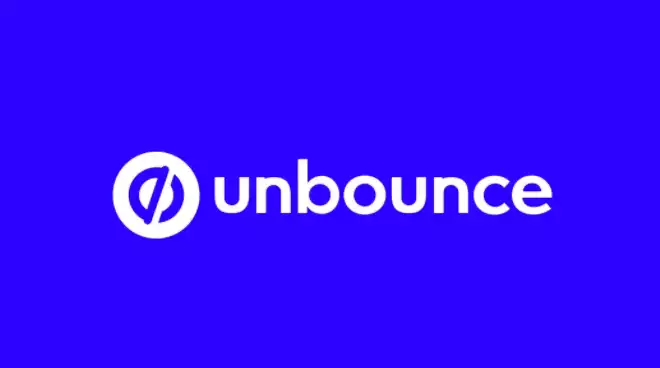 We earn a commission if you click this link and make a purchase.
Unbounce Pricing
Unbounce pricing has four plans. They start from $80 to $300 per month.
The number of visitors, conversions and domains increase as you go up on plans. You also get the option to pay annually which is relatively cheaper.
A 14-day free trial is also available.
WordPress
WordPress dominates the CMS market. It's new editor, Gutenberg, features a drag-and-drop builder similar to what you have with Unbounce.

Let's discuss how you can build landing pages with WordPress.
Also Read: Best Landing Page Builders
Creating Landing Pages With Gutenberg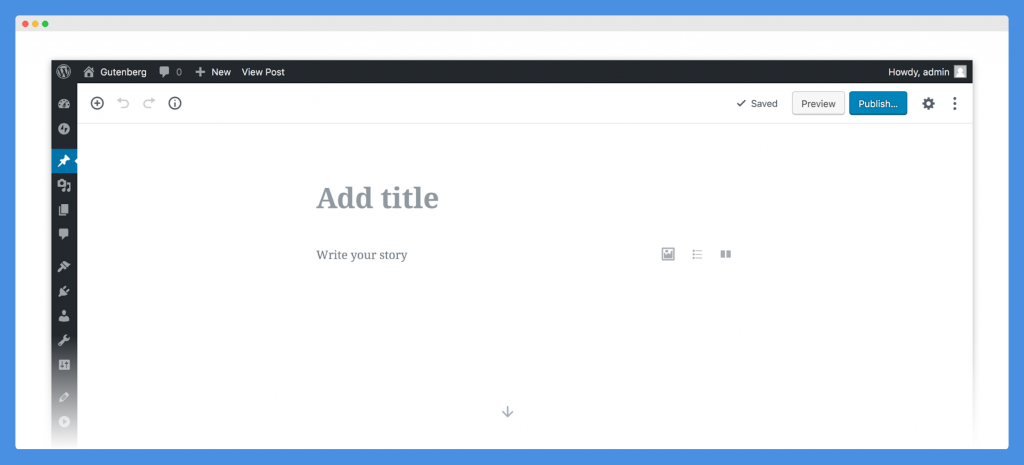 Before Gutenberg, building landing pages with the standard WordPress editor was a bit more difficult.
You would usually have to install third-party plugins in order to be able to do this.

However, things are simpler now. Although Gutenberg is not as advanced or as geared towards landing pages as Unbounce is, it is still possible to build great landing pages.

You can add various blocks to your page, including paragraphs, headers, images, and buttons.

Using the media and text blocks, you can add details about the products you are selling.
The button block allows you to add a CTA, which you can link to another page, such as a checkout page.

Of course, this only allows you to create simplified landing pages for limited purposes.
However, using free themes and plugins, you can add additional capabilities.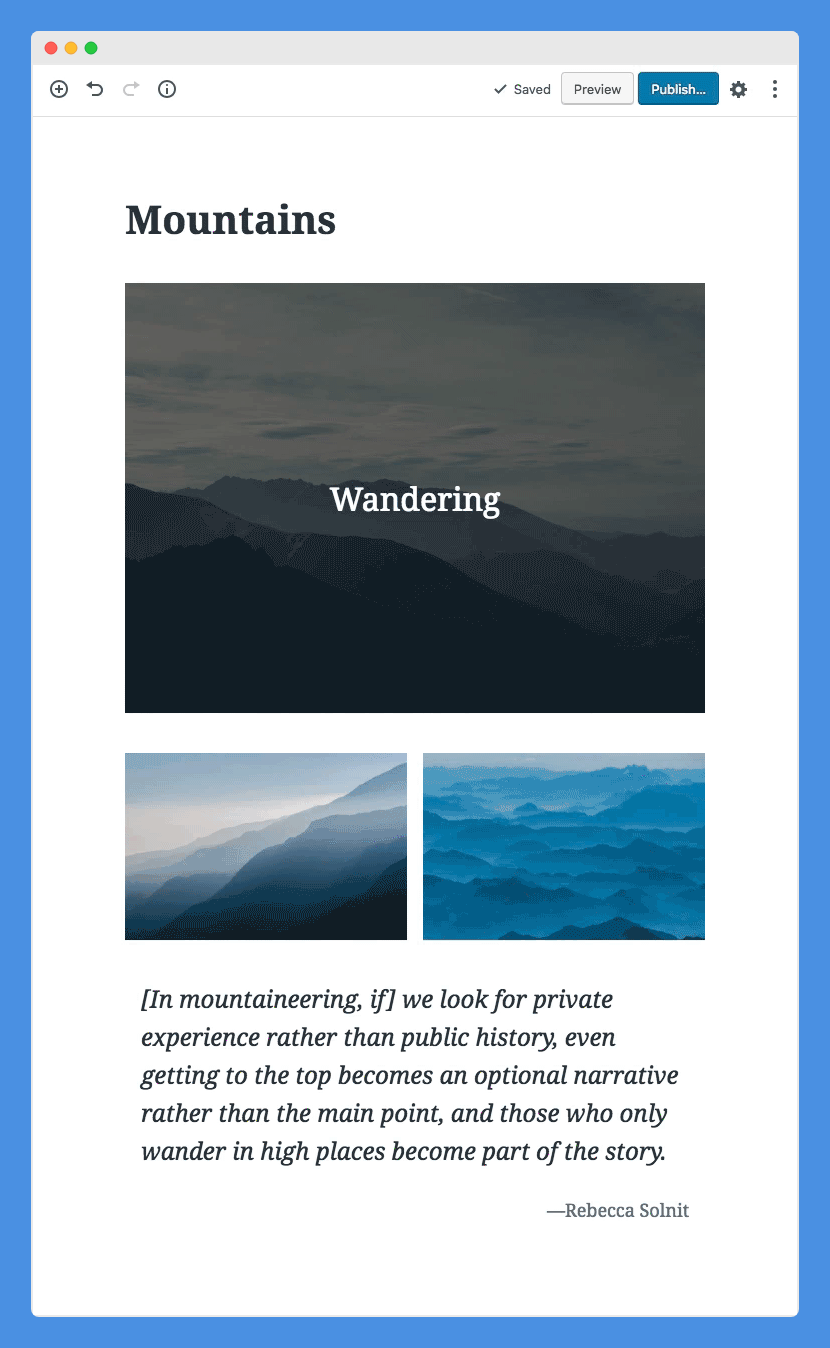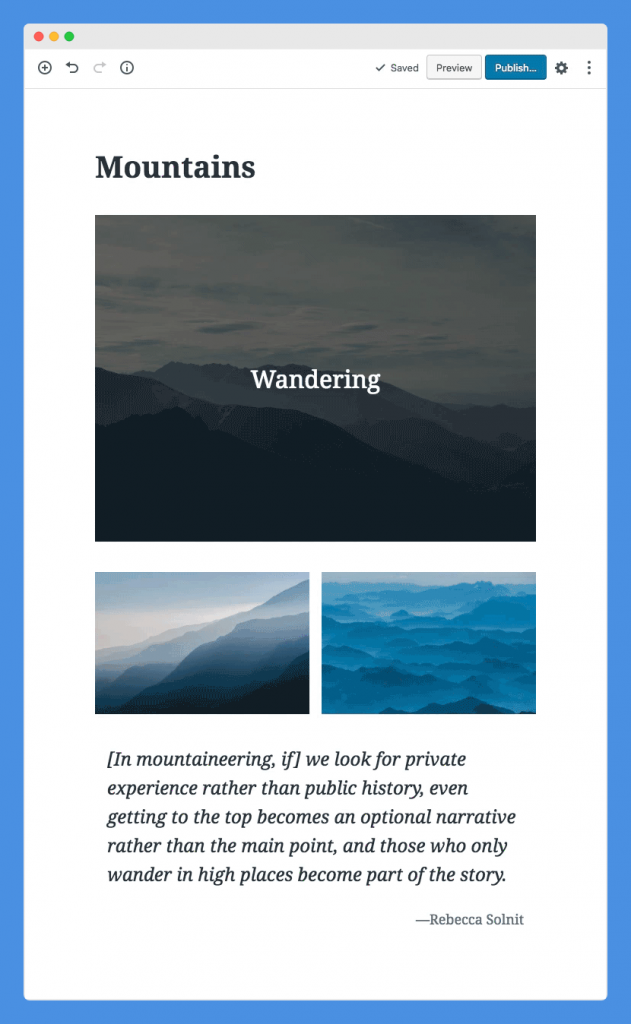 Plugins For Additional Gutenberg Blocks
Although Gutenberg has a limited selection of elements or blocks to choose from, you can always download free plugins that will add elements. Following are some plugins you can use:

Advanced Gutenberg Blocks: This plugin allows you to add more blocks to the Gutenberg editor and disable native blocks.
It also allows you to customize the editor further.

Here are some of the additional elements it supports. Using them, you can create a beautiful landing page:

Woocommerce products
Notices and alerts
Banner and text ads
Testimonials
Google Maps widget
Table of contents
Giphys
And more
Ultimate Addons for Gutenberg: This is another plugin that adds some blocks that the previous plugin does not.

Blockquote
Contact Form 7 Styler
Gravity Forms Styler
Information Box
Post Timeline
Multiple Buttons in One Space
Social Share
More
Even more coming soon
Editor Blocks for Gutenberg: This plugin lets you add blocks such as featured brands and logos, author profiles, and pricing tables.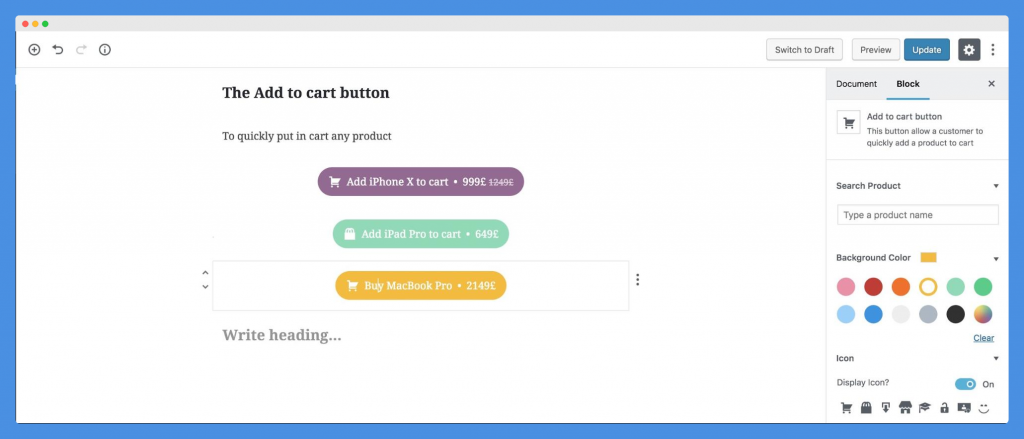 Contact Form Plugins
Besides the above plugins, there are plenty of plugins that are specifically designed to let you add beautiful contact forms to your landing pages or your entire site.
Let's go through some of the best contact form plugins you can use for your landing pages:
Also Read: Clickfunnels vs Wordpress

WP Forms: WP Forms lets you create forms to add to your site. You can customize and edit your forms through their drag-and-drop editor; there are plenty of templates to choose from.

Contact Form 7: Contact Form 7 is a bit simpler, but it is free to use and does what it is meant to do. It lets you create simple contact forms to add to any page on your site.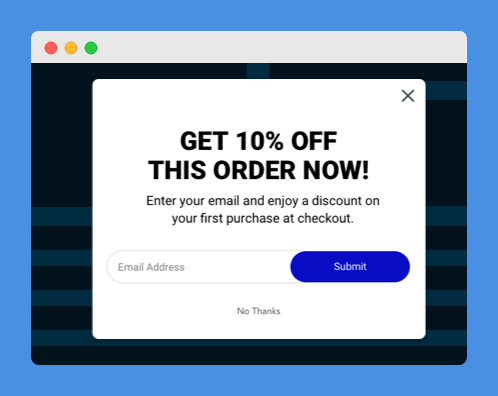 SumoMe: SumoMe, now simply Sumo, is actually a suite of different tools, including social sharing buttons and analytics.
However, they have great signup tools, such as popups or slide-in boxes that you can put on your website to collect email addresses that are synced to your email service provider.

OptinMonster: OptinMonster is a premium email subscription tool and plugin. They have beautiful pop-ups and other subscription boxes to add to your site.

Your ESP: All of the major email service providers allow you to create signup forms.
You can add these to your site via an HTML snippet by using the custom HTML block in Gutenberg.

However, most email service providers will also have WordPress plugins.
For example, Mailchimp and Aweber have WordPress plugins that allow you to add contact and signup forms that sync to your main account without needing to do any coding.
Explore: Wordpress vs Wix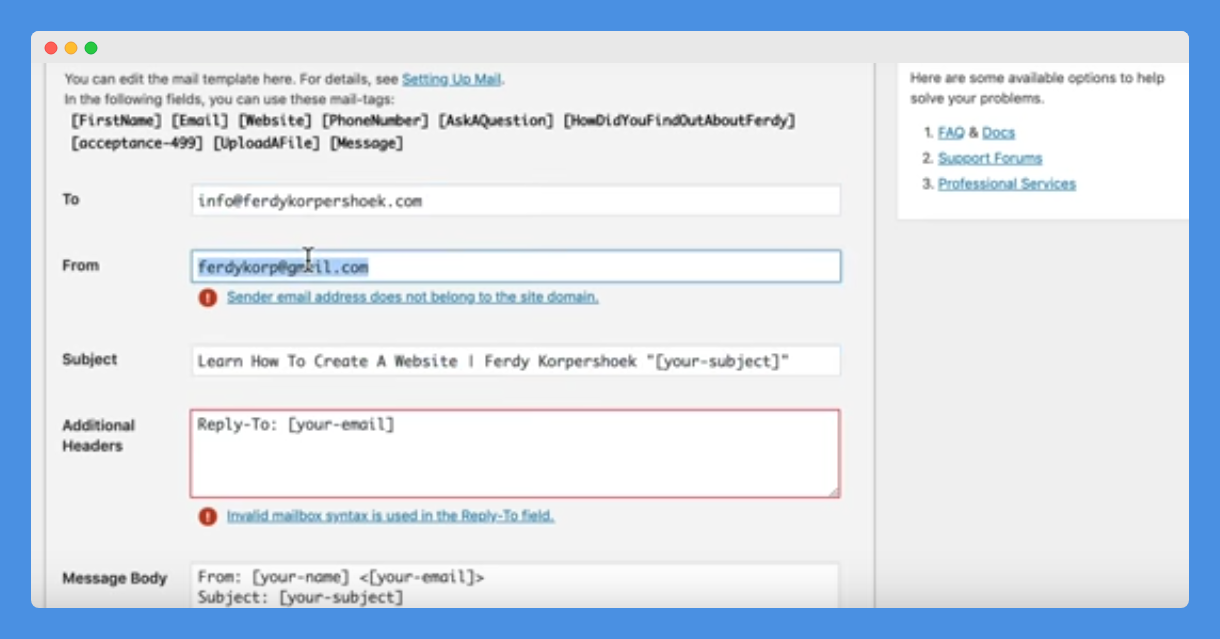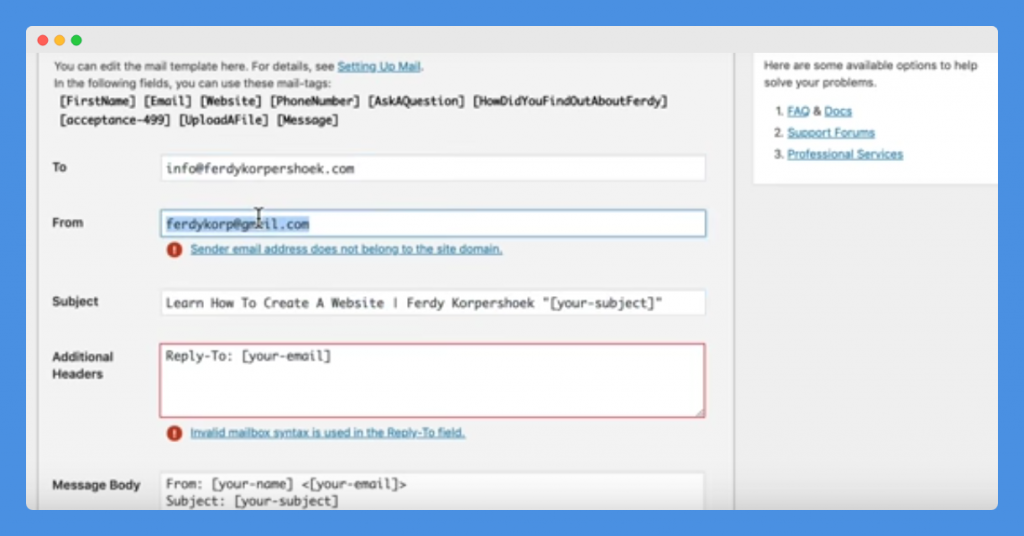 Landing Page Plugins
There are many landing page plugins that offer better options than the standard Gutenberg editor.
Using these plugins, you can create beautiful landing pages on your WordPress site.

We won't go in-depth into these plugins, as many are actually competitors of Unbounce. Here are some of the most popular ones:

Divi
OptimizePress
Leadpages
Beaver Builder
WordPress Themes For Building Landing Pages
You can also choose WordPress themes that have landing page building capabilities built into them. Here are some examples:

Landkit: This theme has 12 different landing page designs to choose from.

Launchkit: This theme is designed for startups or people who want to launch their business.
There are 50 different blocks you can add to your pages and all of them are fully customizable.

ThemeForest: ThemeForest is a great resource for finding additional landing page themes for WordPress.
Go here to browse the wide selection of landing page WP themes on their marketplace.
Also Read: Best Wordpress Page Builder
WordPress Pricing
WordPress, unlike Unbounce, is free to use. Unless you are purchasing premium plugins, the only cost you will incur is the cost of your domain name, hosting, and your email service provider.

Domain names start at around $10/year for .com domains and can be purchased at sites such as Namecheap.

Hosting plans start at just a few dollars a month at places such as Bluehost and Siteground.

Finally, you can use GetResponse or Aweber to get email marketing services starting at just $15-20/month.
You can even get it for free with services such as Mailchimp or Mailerlite, though you will have limitations on how many subscribers you can have or how many emails you can send out every month.
So, Is WordPress Or Unbounce Better For Building Landing Pages?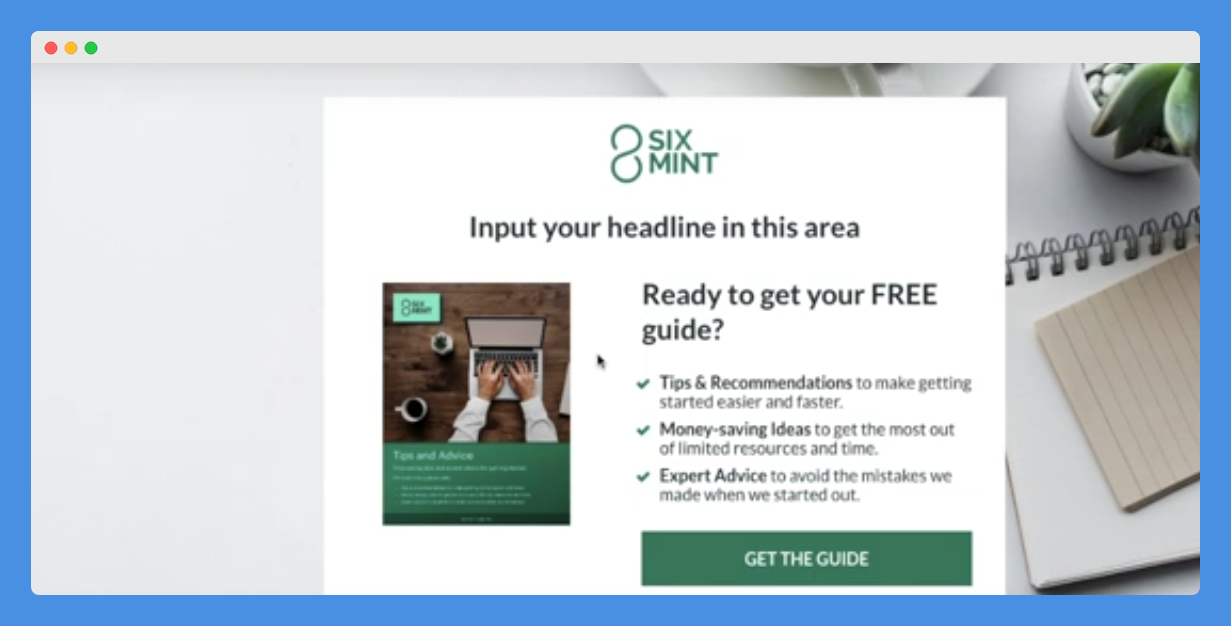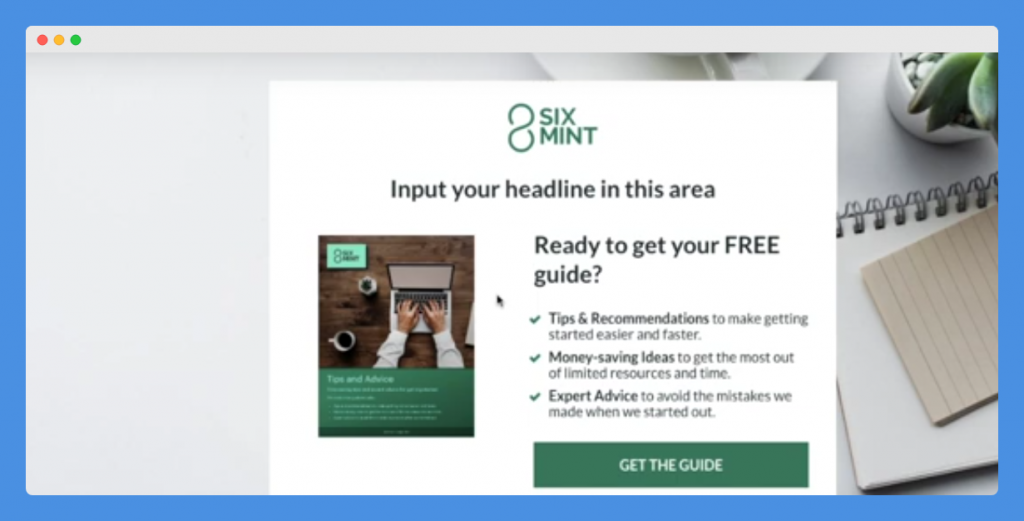 The truth is that Unbounce integrates perfectly with Wordpress. You don't have to choose one over the other.

However, you might be turned off by the price of Unbounce and may have been looking for a way to build landing pages on WordPress on a smaller budget.

WordPress has dozens of options for free landing pages. You can choose a standard theme and download some of the plugins listed above that allow you to add additional elements and blocks to the WordPress editor.

You can use this in conjunction with a contact form or signup form plugin to collect email addresses.
Another option is using a signup form from your email service provider.

If you want to create a landing page that is also a sales page, there are plenty of plugins or themes to choose from.

Although some of these plugins and themes are premium and are not free, they are often cheaper than Unbounce.

Explore: Weebly vs Wordpress
Wrapping It Up – Unbounce vs Wordpress
So this was Wordpress vs Unbounce review.
If you have the budget and can afford it, Unbounce is a great option. It gives you a lot of customization options, is secure, and makes it easy to work with team members.

If your budget doesn't allow for a monthly subscription, there are plenty of plugins and themes that will do similar things for a lower price.

Finally, if you are looking for a free option, you can use the Gutenberg drag-and-drop editor along with free plugins to create landing pages that meet your needs.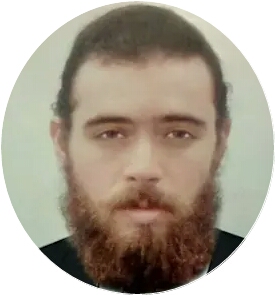 Author: Benjamin Levin
Benjamin Levin is a digital marketing professional with 4+ years of experience with inbound and outbound marketing. He helps small businesses reach their content creation, social media marketing, email marketing, and paid advertising goals. His hobbies include reading and traveling.