You'll hardly see people walking from office to office in search of jobs in today's world. The world has gone digital with remote job applications and even remote working as the norm. LinkedIn is the social platform at the forefront of this evolution with over 660 million users.
Whenever it comes to job applications, references, and recommendations are always important. Employers are more likely to hire someone who others say good things about. On LinkedIn, you can give and receive recommendations to boost your profile.
In this article, however, our focus is on giving. I'll be listing out the 25 best LinkedIn recommendations examples for different use cases.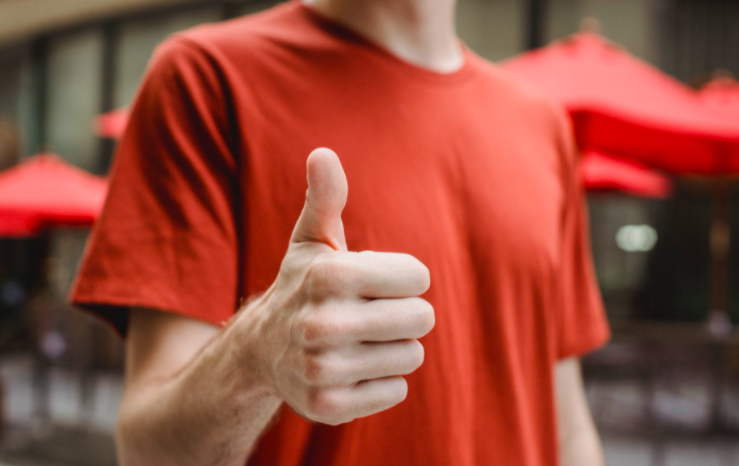 First of all, how do you prepare a good LinkedIn recommendation? Here are some tips:
Describe your professional relationship with the intro for your recommendation. Whether it's a long-time coworker, a boss, a direct report, an agency contact, or something else, it helps the reader understand why you're writing this recommendation.
Describe the role you're suggesting the person for. Do you recommend the person for one job? Or are you writing about the many times when you worked with them? In either case, share some of the highlights of their work.
This is incredibly useful for anyone reading the recommendation and wanting to know what they did while working. However, don't list too much of their duties. You can ask the person about which roles you should highlight.
Describe their professional growth. This type of LinkedIn endorsement can go a long way if the person reports to you. How the person you're suggesting has evolved in their roles from one to another might show adaptability as the organization grows.
Describe how they helped the team or company flourish. Their performance could be explained in terms of hard measures, or it could be more abstract, like guiding teammates or fostering new projects.
Describe the person's achievements. You've stated how they helped your team or company grow, you now have to go into specifics on their professional achievements. Connect their achievements to their traits.
Conclude with a personal message on working with them. In this part, express how you feel working with the person, what you want them to achieve, or just a prediction for their future.
Writing a recommendation is like writing a review so there's no particular standard formula; it's all about the experience. Check out the below list for helpful examples.
Best LinkedIn Recommendations Examples
1. LinkedIn Recommendation For Students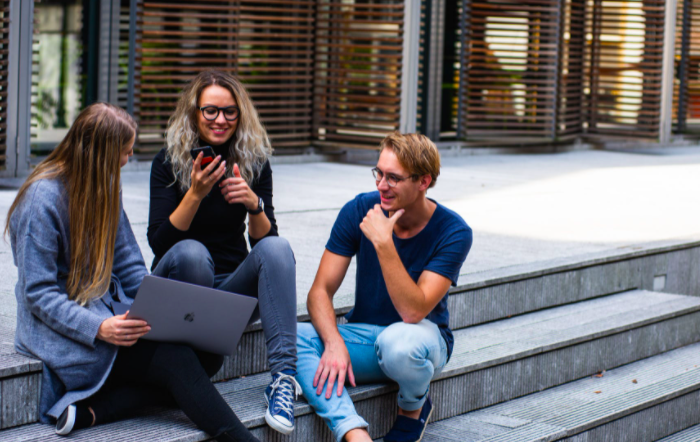 "Christopher was a diligent student. He kept up his grades and graduated near the top of his class. His skills are not only in written exams but also in-class debates and discussions. He excelled in oral exams and sparked important intellectual debates both within and outside the classroom.
His public speaking skills made him the student council president in college. I am confident that Chris has what it takes to exceed in any academic environment. He will be a hardworking student and professional and I wholeheartedly recommend him."
2. LinkedIn Recommendation For CEOs
"I've worked with Helen for 10 years and she's been vital in helping me make the most out of my career. I've seen her executive talent many times. She is a visionary in her field, yet very approachable.
She regularly listens to frontline staff's ideas and uses her experiences to develop successful initiatives that have helped our company become and remain an industry leader. She possesses wisdom beyond her years, a fierce competitiveness and tenacity, and the respect of everyone in the workplace. It's my pleasure to recommend her"
3. LinkedIn Recommendation For Partners
"True to his word as a business partner, John is consistently looking for new ways to grow the company's revenue while also upholding ethical standards at all times. His persistence in following up with possible partners, staff, and business contacts surpass even his tenacity and passion for the company.
His keen eye for detail and business sense make him a valuable asset to any company with which he works. I'm looking forward to working with him again in the future and have no hesitation in recommending him to any of my business associates."
4. LinkedIn Recommendation For Product Managers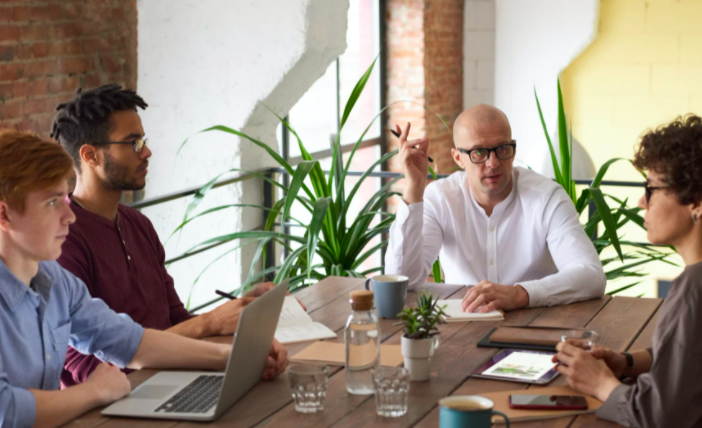 "Linda is nothing short of a great manager. Our team grew more productive under her leadership as everyone was more focused and knowledgeable about the product. Her ability to motivate people without insulting or discouraging them is impressive.
She is always willing to provide a helping hand to those in need and maintains. Under her leadership approach, our team was not only highly productive, but it was also a lot of fun. Even in the most challenging conditions, she manages to preserve a sense of humor without losing focus on the end product."
5. LinkedIn Recommendation For Digital Marketers
"An excellent digital marketer, constantly ready to learn new skills and exhibit his enthusiasm for the digital world, Pete is well-versed in a wide range of digital marketing niches.
When it comes to digital marketing strategies, he is just as passionate as he is educated. He assisted to develop new, creative marketing strategies as well as assist with the execution of existing ones.
Pete knows how to attract new customers because he understands what they need. He was well-liked by his coworkers, superiors, and even customers. Consider hiring him as a member of your digital marketing team if the opportunity arises."
6. LinkedIn Recommendation For Content Developers
"Katherine is our first call for any and all new content. Getting to work with her and contributing to the creation of fantastic content was a true pleasure.
The thoughts she came up with were fantastic. It's commendable that she's so intent on putting out high-quality, shareable stuff. I really don't know how she does it, but she has a special way of understanding the target audience.
Also, her ideas are always current. Katherine consistently delivers high-quality written and creative content ahead of schedule. I could give 101 reasons why she's one of the best content developers."
7. LinkedIn Recommendation For Web Designers/Developers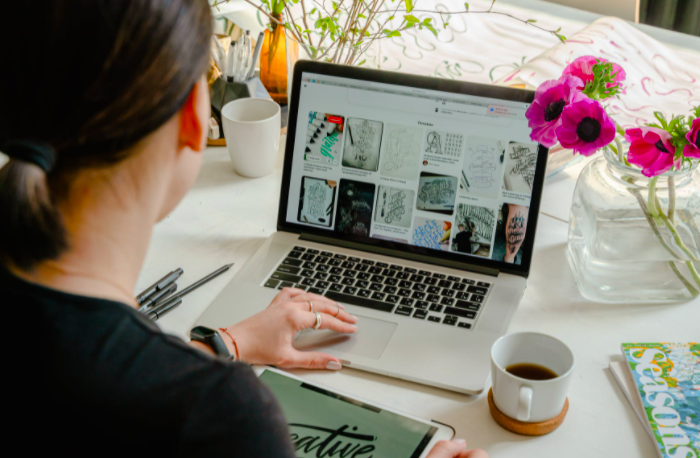 "Elizabeth's website design and branding abilities aided both our clients and our own business. It was her idea to redesign our company logo, marketing materials, and websites. She updated a lot of content and optimized our website's information structures.
The outcome is a gorgeous, functioning website with clear navigation. Her high self-learning ability and excellent communication skills with our tech support staff allowed her to easily shift from web designer to web developer.
She is adept at interacting with others and coordinating her own assignment with co-workers. Elizabeth is the type of employee I would hire again."
8. LinkedIn Recommendation For HR
"Coming up with and implementing working HR strategies and initiatives to fit business strategies can be tough for top managers. Somehow, Daniel managed to do this effortlessly.
He possesses a diverse set of talents, including benefits, employment management, and government compliance. Daniel is a compassionate professional that seeks solutions that benefit both the employee and the organization.
He can be strict sometimes when the occasion calls for it. His employee management skills helped increase our productivity and the results kept coming. If anyone understands what a human resources manager is expected to do, it's Dan and I highly recommend him."
9. LinkedIn Recommendation For Medical Assistants
"Nancy is gentle and caring when working with patients of all ages. She not only does her job flawlessly, but she is also a really likable person with a positive attitude. Patients who visit us regularly have gotten quite fond of her.
Despite all the long working hours, day and night, Nancy has always been able to stay up. She is an excellent multitasker who rarely makes a mistake. She is exceedingly patient with both chronically ill patients and those with minor injuries.
She has been a pleasure to deal with over the last two years and I firmly support any of her future endeavors."
10. LinkedIn Recommendation For Nurses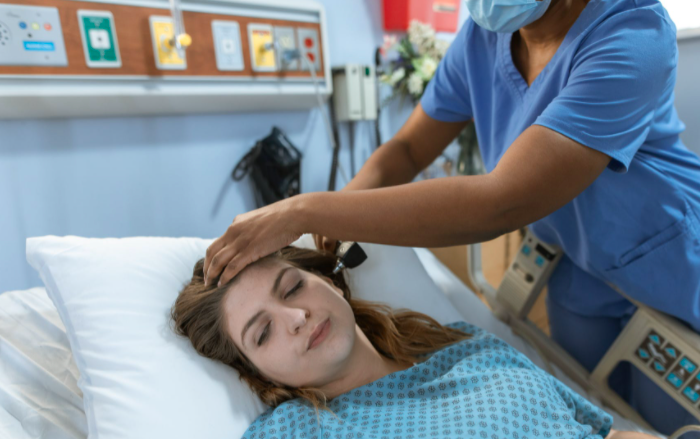 "Emerald was one of the most dependable and talented nurses I've worked with while at St. John's Hospital. I've known her for over five years and can confidently say she's every bit the professional nurse you'd expect.
She worked in a variety of disciplines, including surgery as well as geriatrics. She also had a strong rapport with patients, building strong bonds with them and going above and beyond to meet their needs.
She contributed greatly to the development of treatment programs by being observant and thorough. Her strategies and assessments were always beneficial. Emerald was a standout employee who I'm more than happy to recommend."
11. LinkedIn Recommendation For Engineers
"Mike had an outstanding work record at our company during his time there, earning him the company's top prize for the year 2019.
For the last three years, he's been under my supervision and spent a total of nine years with our company. He is a hard worker who lifts the spirits of his coworkers and encourages them to give their all.
We made him a mentor for new team members due to his vast experience in most of our engineering projects. Many people have benefited from his mentorship and gone on to achieve success in their careers."
12. LinkedIn Recommendation For Education Professionals
"Brown taught history with me at Stafford High School and reported to me as principal. He was a reliable and organized staff member who was always the first to work on his curriculum and identify the best teaching strategies for each of his classes.
Once, he arranged a history competition where students had to write and rehearse dialogue between two historical personalities. The students loved it and learned a lot about history. Also, I've always valued integrity and honesty, and Brown never let me down. Brown is a dedicated educator with a positive approach. I would gladly work with him again if given the chance."
13. LinkedIn Recommendation For Writers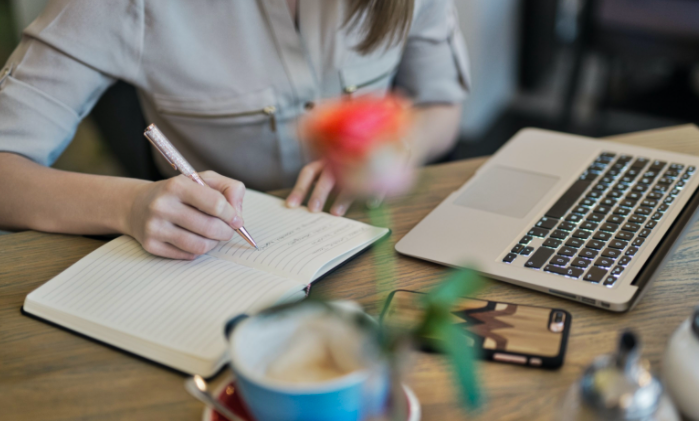 "Carol is a highly qualified and experienced writer. She's a grammar whiz, a talented writer, and a communicator. She has the ability to use language to communicate her ideas and thoughts in her writing.
Carol's personality includes both creativity and fluency and clarity. Writing blog posts, articles, and screenplays come naturally to her, and she also has a firm grasp of SEO. She's a dedicated individual in every way.
I'm always happy to pay for her work as it's worth every penny. Carol worked remotely for me so I never got the chance to tell her thanks in person. Recommending her is the least I can do."
14. LinkedIn Recommendation For Sales Representatives
"Over the course of his five years as a major sales representative at my company, Walter amassed the best sales record of anyone on the team.
He's a hard worker and an excellent salesperson. As a member of the sales team, Richard was responsible for exceeding sales targets, cold-calling, and building relationships.
To be successful in sales, one must have a natural ability to communicate with others and know just what to say at the right time. Richard had these skills in spades. Customers liked him because he was able to establish real connections with them. Because of his abilities and the success he's had, he comes highly recommended."
15. LinkedIn Recommendation For SEO Managers
"We hired David to work on our website's SEO as we were losing traffic and he literally saved us. He optimized our business website and sub-sites and in less than five months, we started seeing results in SERPs.
It was an all-around optimization including keyword strategy, link building, marketing, analytics, and content strategy. David was a pleasure to work with. He performed a fantastic job broadening our marketing efforts.
His SEO strategies reflected not just on our website alone but also gained followers on Facebook, Twitter, and Instagram. If you have the opportunity to hire him, grab it!"
16. LinkedIn Recommendation For Child Care Providers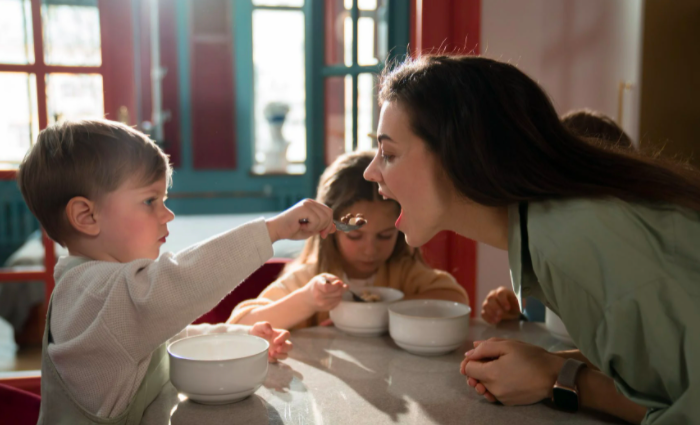 "Stella as a Child Care Provider comes highly recommended by me and my family. Over the course of several years, Stella served as our children's child care provider, and they have nothing but positive memories of her.
She actively participated in the improvement of the children's education and in ensuring that they received adequate physical activity.
Our children were safe with Stella because she is certified in CPR and first aid. Stella is great with kids of all ages and would be a great fit for any family who needs a child care provider."
17. LinkedIn Recommendation For Social Influencers
"Social media is so crowded these days that finding a good influencer is hard work. We needed to boost our social media campaign for our new product and someone recommended Mark.
Honestly, I was somewhat skeptical to give him the gig as I'm not very trusting – my bad. To cut a long story short, Mark exceeded my expectations with his service. Our target was to reach at least 500 subscribers in the first month and we got over 800.
Now, I recommend him to anyone else looking for a social influencer. He's a more effective influencer on Instagram and then Twitter."
18. LinkedIn Recommendation For Photographers
"Every time we've needed Donald's service, he's always shown up on time and reliably. From his work experience, he was taught by the best photographers in the country which I agree with as it is evident in his work.
His photographs are always full of life and his business-like demeanor is the cherry on top. Models in our agency love working with him because he always captures the best moments in time.
Donald is a diligent, hardworking, and jovial individual who firmly believes in enjoying the work he does. Several of his photographs have appeared in national and international publications."
19. LinkedIn Recommendation For Mentors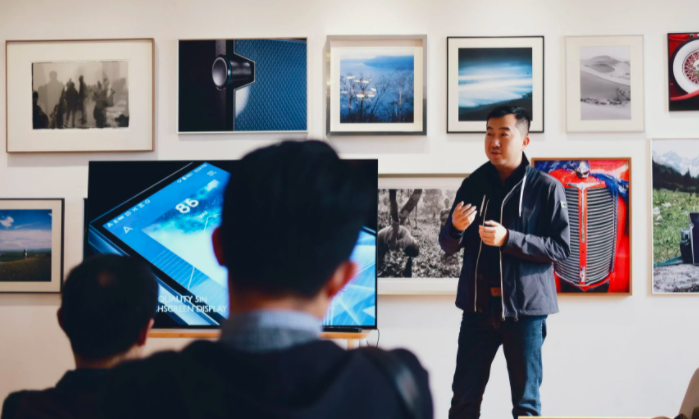 "I am more than honored to recommend my mentor, Anne Coffey. I have been privileged to get to know her for the past four years and I've sure learned a lot.
Anne is an amazing person, professionally and personally. From what I've learned about her, she was always a kind and inviting individual. Taking everyone together and helping them all was her habit.
Saying her mentorship has positively impacted my career would be an understatement. Her encouragement and motivation are invaluable. I believe everyone should get the chance to learn from her as I did."
20. LinkedIn Recommendation For Life Coaches
"Joe is the person you want by your side while you tackle your most essential tasks. Joe was always at my side, reminding me of my commitments and keeping my visions alive despite my sabotage attempts.
He is a great listener and coach; it shows in his creativity and focus. He is unwavering in his belief that I am capable of achieving my objectives and living my dreams and he never fails to remind me.
Joe's advice and encouragement have meant the world to me, and I will be forever thankful. He is well worth the money and highly recommended."
21. LinkedIn Recommendation For Data Scientists
"Catherine is a role model for all data scientists, and I am honored to have had the opportunity to work with her for the past two years.
She uses rigorous data analysis to tackle ambiguous business situations. She was instrumental in the development of several of our company's major data products and played a key role in the formation of the data science team.
Finally, she's an excellent speaker, making her a perfect representation of data science for both technical and non-technical audiences. Catherine has done incredible things, and I'm sure there will be many more in her future."
22. LinkedIn Recommendation For Legal Consultants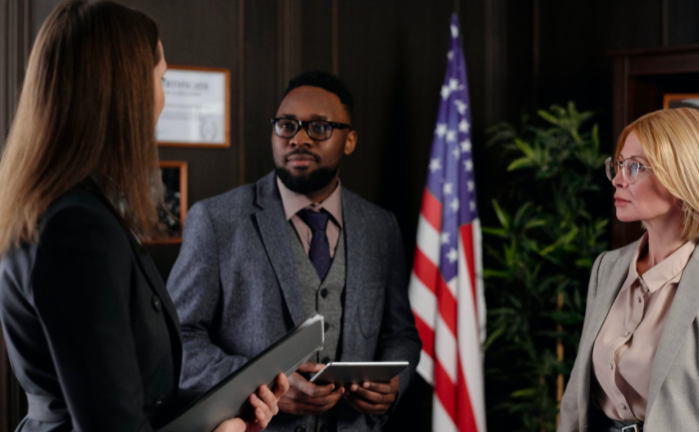 "Fredric represented my interests in a professional, efficient, and knowledgable manner. At each critical stage of the discussion, he was careful in seeking my input and consent.
Fredric was really helpful in utilizing his legal experience to offer sound legal recommendations while also employing common sense and a sense of humor when the situation demanded.
Not only would I recommend Fredric, but I would also use his services again and again. It's seldom easy to find someone you can trust who possesses all of the qualities you require, and I consider myself fortunate to have found Fredric."
23. LinkedIn Recommendation For Real Estate Consultants
"For the past five years, I have had the pleasure of working with Jonathan and can vouch for both his professionalism and his leadership abilities as a consultant.
I worked with Jonathan on projects ranging in size from 3,500 square feet to 30,000 square feet. He could always be counted on. Jonathan has a strong work ethic, attention to detail, and a meticulous organizational style.
A great manager, he has a knack for leading high-performing cross-functional teams to deliver excellent results on time. As a result of Jonathan's efforts, all of my Project Teams have been successful. It's only natural that I recommend him."
24. LinkedIn Recommendation For Customer Service Agents
"Sharon is a customer service agent who goes above and beyond for her clients whenever possible. She believes that real customer service requires sincerity and integrity which can't be bought or assessed in terms of monetary value.
Sharon always prioritized the needs of the client and found ways to keep them engaged by providing value-added services. By putting herself in the customer's shoes, she understands exactly what the problem is all about and devises means to solve it. Her customers and co-agents, hold her in high esteem. Because of her unwavering dedication to providing excellent customer service, I will always recommend her."
25. LinkedIn Recommendation For a Colleague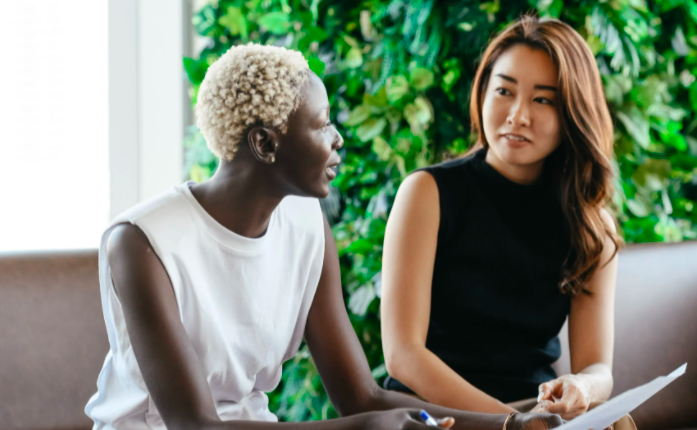 "Every day I learn something new from Cynthia, who has worked with me at Peterson and Sons for the last five years. Cynthia's reputation and commitment have increased client retention by roughly 20%, and I can vouch for that.
Cynthia is a coworker who generously shares her time and skills, which range from her previous management position of 10 years to her current one as an expert.
To top it all off, as a coworker, I can attest to the fact that her sense of humor and good attitude makes even the most trying deadlines a little bit easier to bear."
Bottom Line
To conclude, LinkedIn recommendations are vital to boost a person's profile. Good recommendations make you stand out and increase your chances of getting jobs.
If you want to receive good recommendations, you also have to give them. You can make use of the 25 best LinkedIn recommendation examples I listed in this article where they apply.
Images from Pexels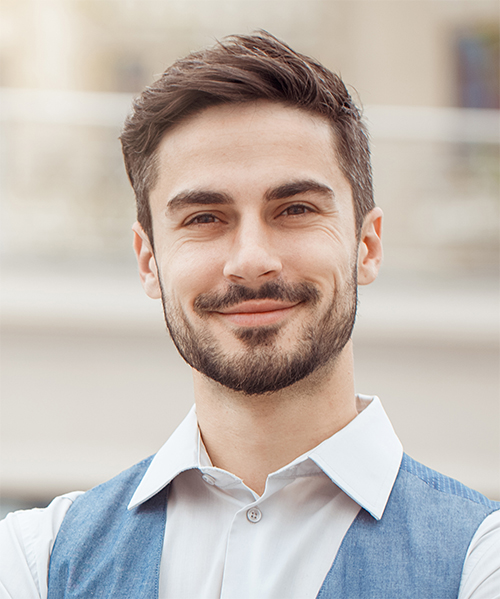 Author: Scott Macarthur
Scott L. Macarthur is a marketing consultant and an online author. He is mostly engaged in providing his expertise to startups and SMBs. He is also an author on TheNextWeb.