Do you want to be successful with your Amazon business? Help is usually required with Amazon FBA sellers to know what is selling, seeing trends, focusing on products with high reviews, and getting tips and updates.
The competition is tight on Amazon and there are millions of products to choose from. Trends change often, so you need a tool to help you determine products to invest in that will generate profit with less cost.
Aside from product research, finding a niche or products that you are interested in will help you become successful.
There are several Amazon product finder tools and applications on the market that can help you. One of the most popular and commonly used as a product finder is Jungle Scout.
Jungle Scout claims to be the number 1 product research tool and the favored software among Amazon sellers. It is widely known in the FBA industry.
It is available as a web app or Chrome extension. This helps entrepreneurs to look at thousands of products and provide information on the profitable products to maximize revenue.
This product research tool gives the user an easy way to get insights on products. It also provides information or can track the competitor's movement in products, prices, and reviews.
Despite the fact that there is no Jungle Scout free trial, it is still a great tool offering 14 day money back guarantee on its standard plans.
Though Jungle Scout is the most popular and well-known product research tool, there are also alternative tools or Jungle Scout competitors that can get you started and give you a different approach depending on your business needs.
Clearly, it's difficult to find many tools that are better than Jungle Scout but the list below has some of the best Jungle Scout Alternatives.
So read on, Jungle Scout trial can wait.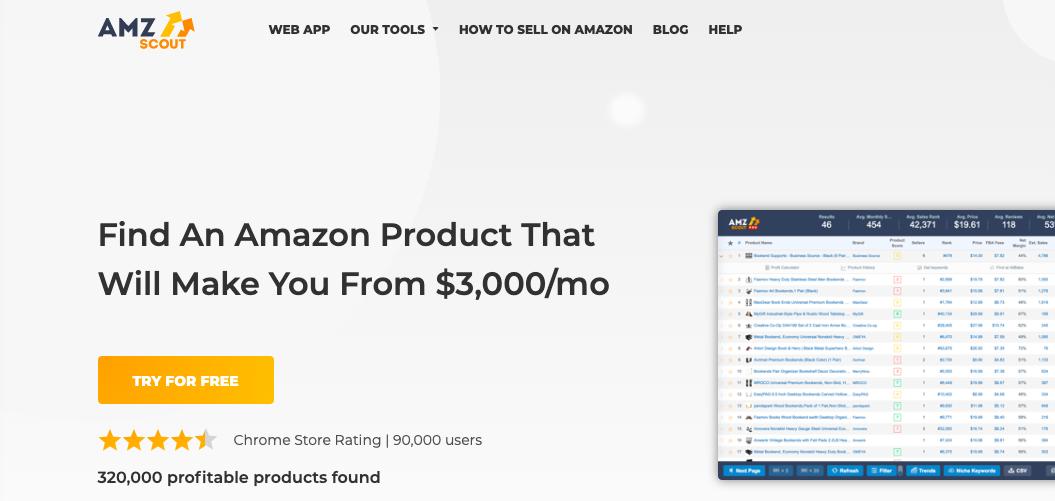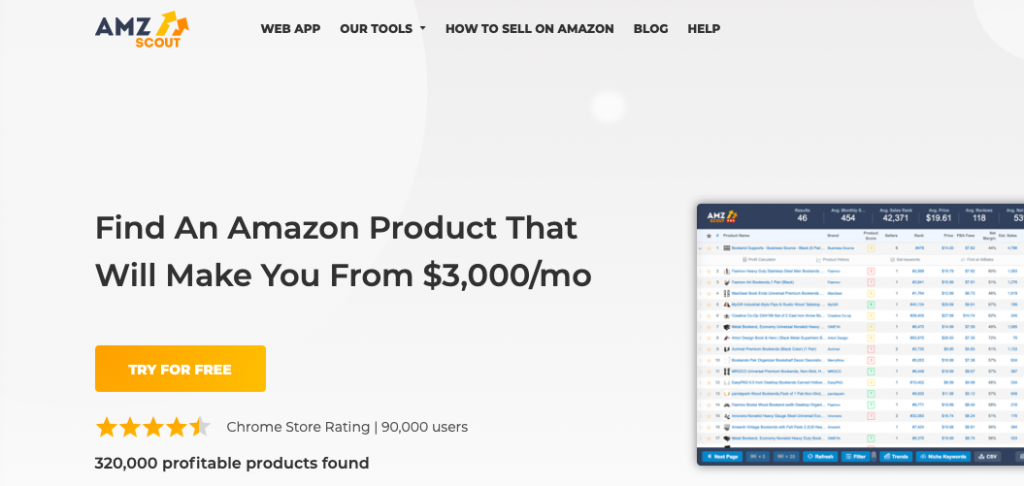 AMZScout is known for their tagline "The Smart Choice for Making Smart Decisions." It gives entrepreneurs a different kind of UX with some video. The company provides a competitive and comprehensive means to find products, interpret the data, and keep track of sales.
AMZ Scout is known for having the most reliable, accurate, and comprehensive product information and data which makes it a great Jungle Scout alternative.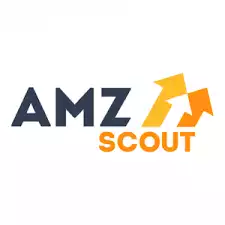 We earn a commission if you click this link and make a purchase at no additional cost to you.
The company offers different plan packages that are budget friendly. On top of that, it comes with a 7-day trial period. The basic plan is $19.99 per month with guides for 20 products; $29.99 with 40 products, and $39.99 with 80 products.
All of these plans come with a product database, keyword tracker, and competitor data analysis.
This tool helps you assess your own niche without breaking a sweat, saving you time as data is collated from different sources.
It provides historical data, trends, and analytics of the most popular products. It also gives data with projected sales and profit.
All in all, it is as good as Jungle Scout if not better than Jungle Scout.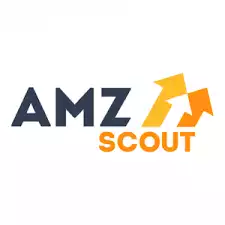 We earn a commission if you click this link and make a purchase at no additional cost to you.
Related:  AMZScout vs Jungle Scout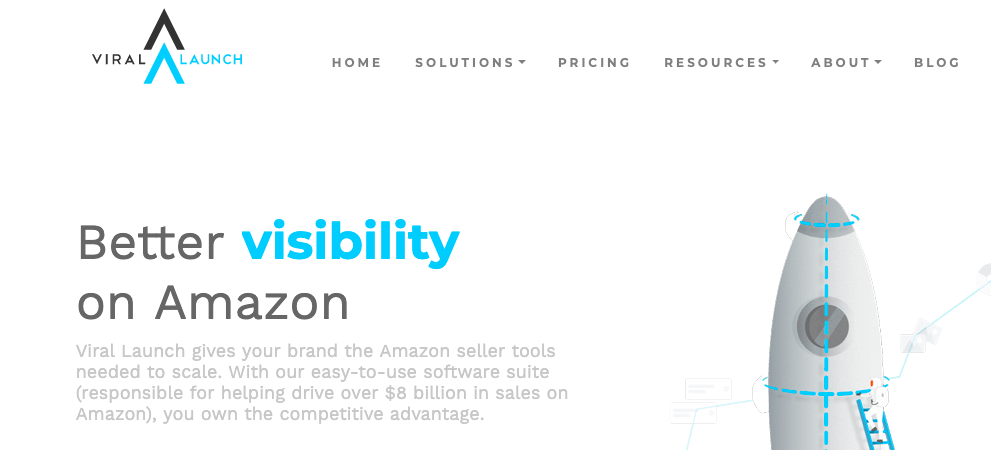 Viral Launch is a good Jungle Scout alternative which includes a number of tools to help you find profitable Amazon products. 
Use the Product Discovery tool's thousands of filters to find untapped markets and profitable products, along with sales estimations. 
If you want to discover in-depth data about specific products or niches, you can use the Market Intelligence tool. View historical sales and price data, along with trends. 
An easy-to-use calculator will help you determine what your upfront cost will be and how much profit you can make. The quick five-star rating system is a great shortcut to use to decide whether to include a product on your list. 
The keyword research tool will help you find the best keywords to use to improve your Amazon SEO rankings. 
Viral Launch can be used to research your competitors as well. Simply enter a product ASIN to get a list of a competitor's best keywords (along with keyword potential and data), sponsored ad rank, sales data, search volume, and more. 
If you want to improve your existing Amazon listings, Viral Launch can be used as well. The Listing Analyzer points out mistakes in your listings and shows you how you can improve them for better visibility and an improved conversion rate. 
Use the Keyword Manager to track your keywords and see how each one is performing. This way, you can stop using keywords that aren't bringing you traffic. 
The Listing Builder makes it easy to create listings and insert profitable keywords. 
Split-testing your listings and listing images can help you optimize them for increased conversions, and you can do it easily with Viral Launch. Set your split-tests within minutes, let them run, and view comprehensive stats and data later.

Viral Launch offers other services to Amazon sellers as well.
Using great photos is crucial for increasing your conversion rate. Viral Launch can do your product photography for you. 
They can also optimize your product listings. 
If you are launching a new product soon, you can take advantage of their Launch service. Scheduling your launch is easy, and Viral Launch will take care of the promotion for you and showcase your product to a network of over 350,000 Amazon shoppers. 
If you do PPC ads, you can use the SPACE Managed Listings service to improve your PPC keyword selections, increase organic sales, and maximize your profits. 
Viral Launch plans start at $42/month and go up to $283/month. 
If you were thinking of going for Jungle Scout trial, Viral Launch gives you another option.
Click here to see special discount for Viral Launch.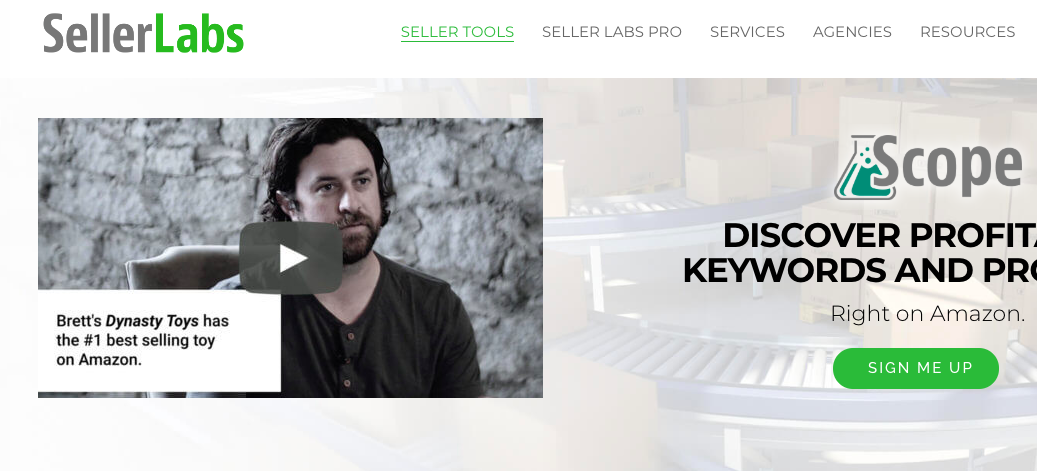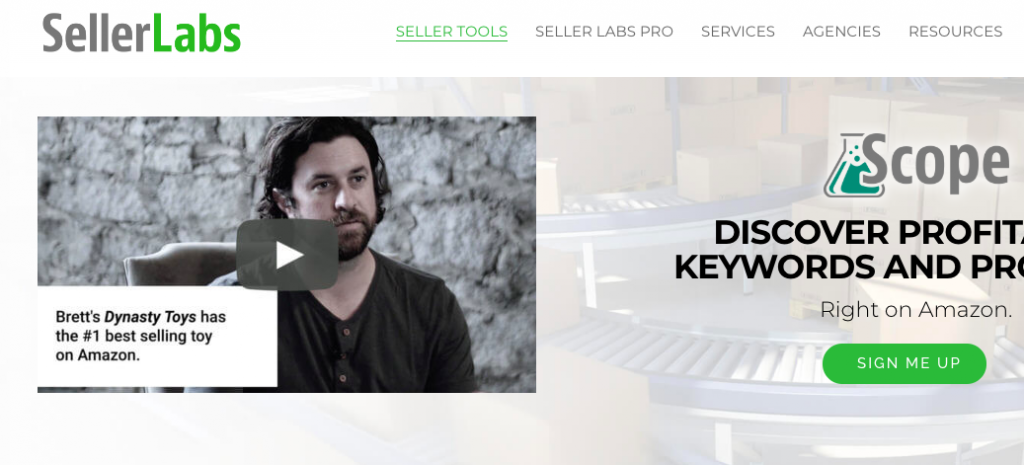 Seller Labs is a well-known competitor of Jungle Scout, due to their popular Amazon Chrome extension, Scope.
Seller Labs can be used to find good keywords for both your organic and paid traffic campaigns. 
You can spy on your competitors by using their reverse ASIN lookup tool and discover data such as a product's keyword search volume, estimated sales per keyword, average CPC bid, and more. 
If you are interested in the profitability of a certain product on Amazon, you can use Seller Labs to get its price, fee, and sales estimates.
If you are searching for profitable products, use their advanced search feature and its filters to narrow down your search. Search results can be narrowed down based on category, reviews, price, star rating, sales rank, number of sellers, and more. 
All of your keyword and product research results can be downloaded and exported for future reference. 
Here is a list of the tools you will get with Scope:
Product Tracker:

Track a product's performance and popularity over time, and view historical trends

Keyword Position Tracker:

Track a keyword to see its search volume over time

Keyword Ranking Lists:

View the keywords that are driving sales for any given product, along with keyword data

Sales and Revenue Estimates:

Estimated sales and revenue of your competitors

Estimated Sales Per Keyword:

Discover whether a keyword is profitable

Keyword Generator:

Generate a list of profitable keywords, along with keyword data

Profit Calculator:

Calculate your potential profit after fees

Improve Amazon Search Results:

Download Amazon search results so that they appear on an easy-to-view table

Product Research Filters:

Use advanced filters to find profitable products and niches
Scope has two plans: Essential and Startup. Both will let you do your product research straight from Amazon.com.
The Essential plan, which costs $390/year, lets you track up to 100 keywords and products. The Startup Plan, which costs $690/year, lets you track up to 400 keywords and products. 
There is a seven-day money back guarantee, no questions asked. Scope is only available for the Amazon US marketplace. 
Seller Labs can also be used to automate your customer reviews and buyer feedback. They also have a managed PPC service.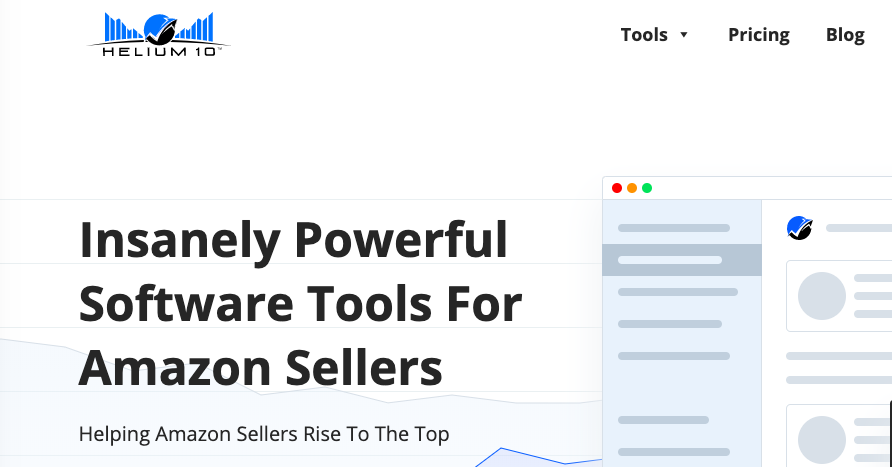 Helium 10 is another solid alternative to Jungle Scout. It has a host of tools that can help you boost your Amazon profits. 
Helium 10 stands out from other Amazon research platforms, as it has a number of exclusive tools and features, as you will see later. 
Using the Black Box tool, you can use advanced filters to discover profitable niches and products within seconds. 
The Scribbles listing optimization tool will help you boost your conversion rates and make sure that your keywords are organized in the correct places – your title, description, bullet points, etc. 
If you want to narrow down your keyword research and discover the keywords with the most potential, you can use the Frankenstein tool. It will extract high-volume search terms from huge keyword lists. 
Just using the right keywords is not always enough, however. You can use the Index Checker tool to verify that your listings are being indexed for your target keywords.
You can also use the Keyword Tracker tool to stay on top of your keyword rankings over time. 
You can track products as well and see their popularity over time by using the Trendster tool. 
The Cerebro Reverse ASIN Lookup tool lets you spy on your competition and use their keyword strategies to get better rankings. You can discover estimated keyword search volume, estimated broad keyword search volume, and more. 
Amazon may owe you money due to lost items and damaged inventory – and you may be unaware of it. The Refund Genie tool can help you discover estimated reimbursement costs. 
Detailed reports will be automatically generated, which you can use to submit reimbursement requests to Amazon. 
The Inventory Protector tool helps you guard yourself against scammers. Set maximum order limits on your products to avoid having coupon stackers wipe out your entire inventory – you should use this tool particularly when running a discount or promotion. 
An intelligent Amazon seller dashboard tool will help you keep track of your profits. 
Use the Alerts feature to monitor your listings around the clock. Get notified about fraud and listing hijacking. 
You can also set up an automated email series to create a great customer experience. 
Of course, there is the X-ray browser extension. As you browse through products on Amazon, open up the extension to get detailed statistics about any product or product page and learn about the potential of a product or market. 
One of the best parts about Helium 10 is that unlike most other tools, you can use it for free. It is a great Jungle Scout free alternative. The free plan has limits, but it can give you a basic feel for the platform.
Premium plans run at $37/month, $97/month, $197/month, and $397/month.

We earn a commission if you click this link and make a purchase at no additional cost to you.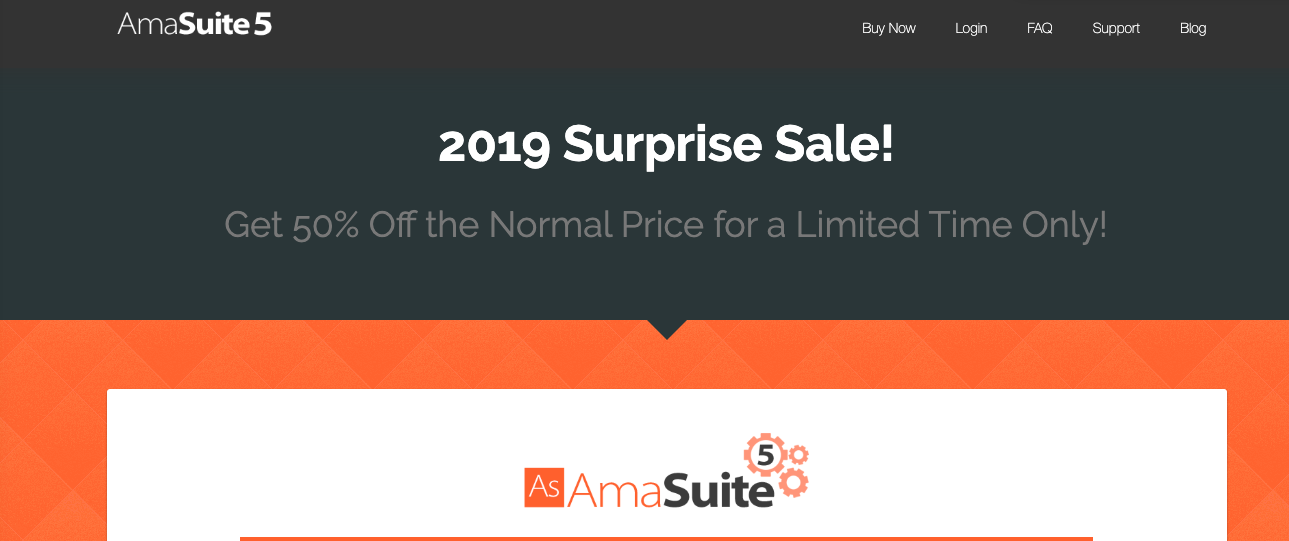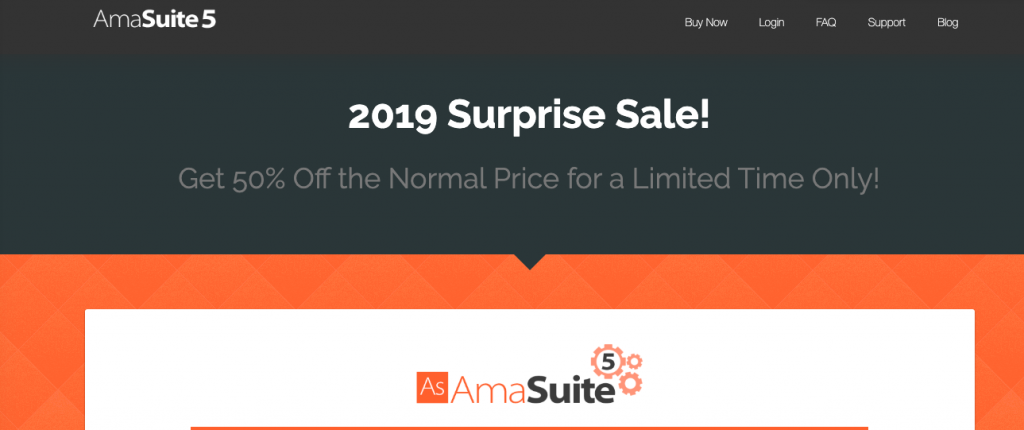 AMA Suite is known for its suite of five tools that let you do high-performance Amazon research. 
The AMA Top Product Analyzer tool is a Windows and MAC computer software which you can use to extract the top 100 categories from the Amazon US and Amazon UK marketplaces.
There are over 67,200 categories, and you can also find the top performing products in any category. 
You can filter your top 100 results based on Best Sellers, Top Rated, Hot New Releases, Movers & Shakers, Most Gifted, and Most Wished For. 
For each product, you will get important data, such as the product rank, an opportunity score, product weight, product dimensions, ships by, FBA size, total offers, and more. 
You can use hundreds of new proxies a day, so you won't be limited in your research. 
The AMA Search Analyzer software enables you to go beyond the top 100 list. 
You can search for and extract thousands of keyword-targeted Amazon products. You can get advanced product data, including historical trends. 
The AMA Keyword Generator crawls four popular ecommerce sites – Amazon, eBay, Target, and Walmart – to discover the most popular keyword search terms that consumers are searching for in real-time. 
You can enter seed keywords to build huge keyword lists. You can get detailed keyword data, including an overall quick score for each keyword. 
The AMA Product Review Analyzer can help you find profitable product ideas. It will analyze hundreds of product reviews and extract the key concepts that are being mentioned over and over again. 
This way, you can discover what people like about a product and what they dislike about it. 
Finally, the Ali Inspector Bonus Software is a three-in-one software for dropshippers who use AliExpress as their source for products they sell on Amazon. 
It includes a Best Sellers tool to help you find the top products on AliExpress and a Keyword Generator tool. You can also download assets such as reviews. 
In addition, AMA Suite comes with free training courses, including an Amazon Sellers Training Course and an Amazon Affiliate Training Course. 
AMA Suite usually costs a one-time fee of only $197. However, they often run promotions and sell it for just $97. 

We earn a commission when you click this link and make a purchase.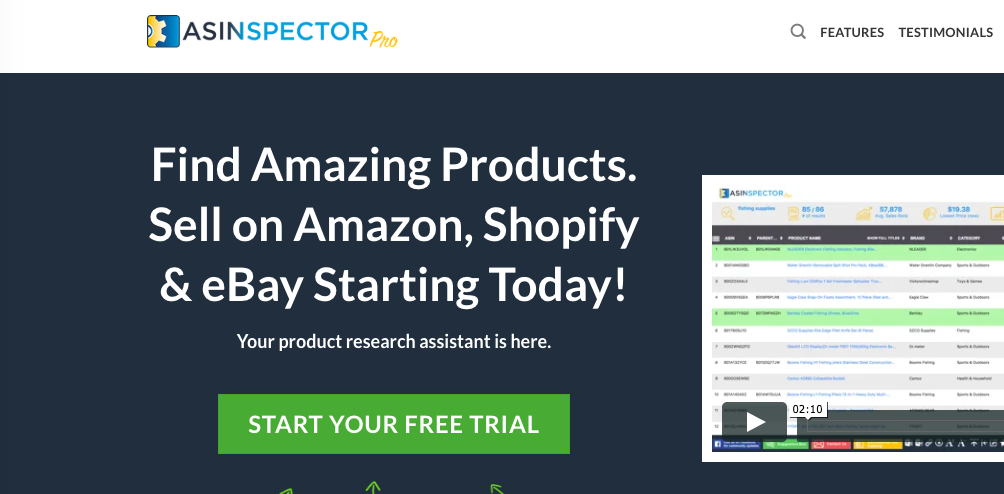 ASINspector enables you to find profitable products to sell on Amazon, Shopify, and eBay. 
One of its best features is that you can scan any item on your Android or iPhone device to discover data about it. If you see a product in a store and you want to know whether it would be profitable to sell it, this tool will come in handy. 
You can get instant data about products, such as sales trend data, price history, and sales rank over time. You can also see a product's average review rating over time and its current number of reviews. 
Another way to research products is to upload ASIN codes. You can upload multiple ASINs at once.
The reverse search tool can be used to search major e-commerce sites such as eBay and Walmart.
ASINspector also helps you find where to source your products by researching the cost and availability of products on AliExpress, Alibaba, and eBay to discover their profitability. 
There is also a comparison tool, which you can use to compare the price of products on different ecommerce sites, such as eBay and Walmart. This can help you discover a product's true market value. 
You can also research child/variations of Amazon products to see where they are listed. If you want to increase your ROI, you can use ASINspector to discover the "Frequently Bought Together" products on Amazon and sell them yourself. 
The Keyword Analyzer will give you in-depth stats on any keyword. 
You can also use ASINspector to get product ideas. Simply click on the "Magic Light Bulb" tool and let ASINspector find profitable products, keywords, and niches for you. 
Research niches and products on ASINspector and use advanced filters to narrow down your search. 
Get Sponsored Ads Data about any product to see where sellers are spending their money. You will also be able to see how much inventory is left for any product. 
How much net payout will you have after fees? ASINspector has a tool to help you figure this out. 
The Listing Assister tool will help you build a listing that is best optimized for conversions. 
Another advantage of ASINspector is that it works for any country-specific Amazon platform and with any currency. 
You won't have to leave the Amazon site to use ASINspector. 
The ASINspector Standard License costs a one-time fee of $97. The ASINspector Pro License costs a one-time fee of $197 and has a free seven-day trial. 


Unicorn Smasher can be downloaded in the Chrome store for free. It provides insights into products, prices, trends, and reviews that are real-time for users. Unicorn Smasher is perfect for people looking for a good free Jungle Scout alternative. 
With extensive data and sales insights, the tool helps the users to easily determine right product niche.
One of the unique features of this tool is the dashboard that provides all the information needed by the user.
Data analysis is available with product insights, best seller products, and ratings.
Related:  Unicorn Smasher vs Jungle Scout 


AmazeOwl offers an Amazon product research tool that provides information on promising products, best-sellers, products that offer lower shipping fees, and competitive products on the market to help you with your store.
It also helps you keep an eye on competitors' products, prices, or any changes or movement in the market competition.
It provides Amazon product listings that you can easily browse, which will also help you find the best price offer with good reviews and scores.
It provides historical data of your competitor's product listings and movement on products with reviews.
Related: AmazeOwl vs. JungleScout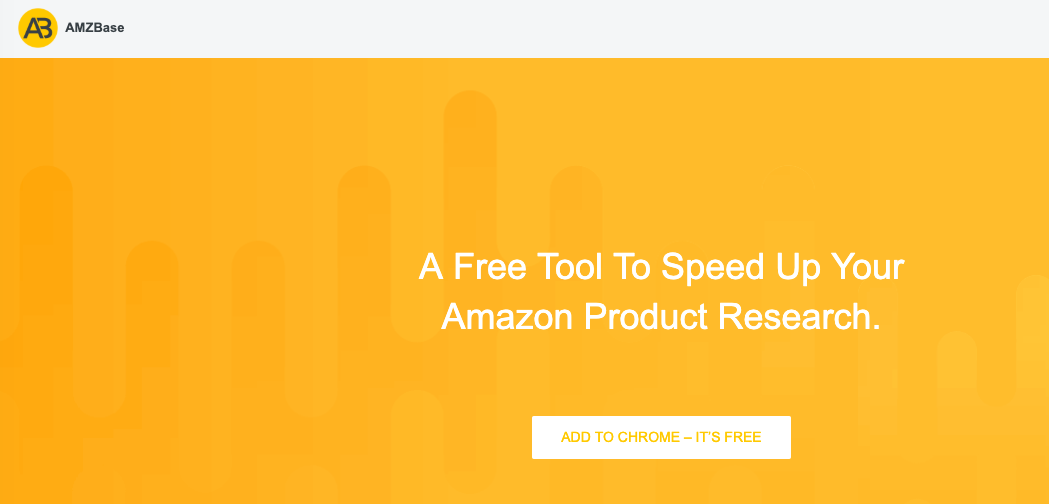 AMZ Base is another free downloadable app labelling it a Jungle Scout gratis alternative.
It is a great product finder tool to search for the best selling products.
It gives access to product sources such as Alibaba, AliExpress, and other well-known stores.
The tool provides information on products with descriptions and a tool that calculates FBA fees.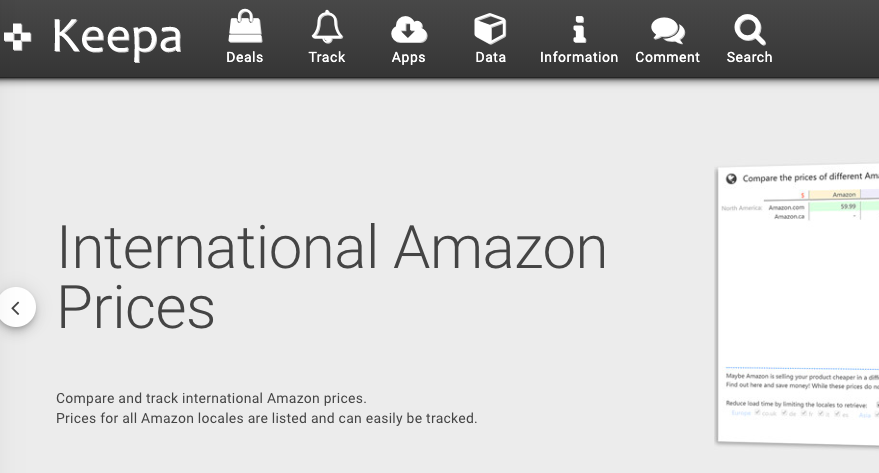 Keepa is another product finder tool that can be downloaded as an app or Chrome extension without any cost so here we have another Jungle Scout free alternative.
It helps the entrepreneur to easily track and match products and product details that are categorized based on criteria.
It gives the users access to the most updated and latest products that are available.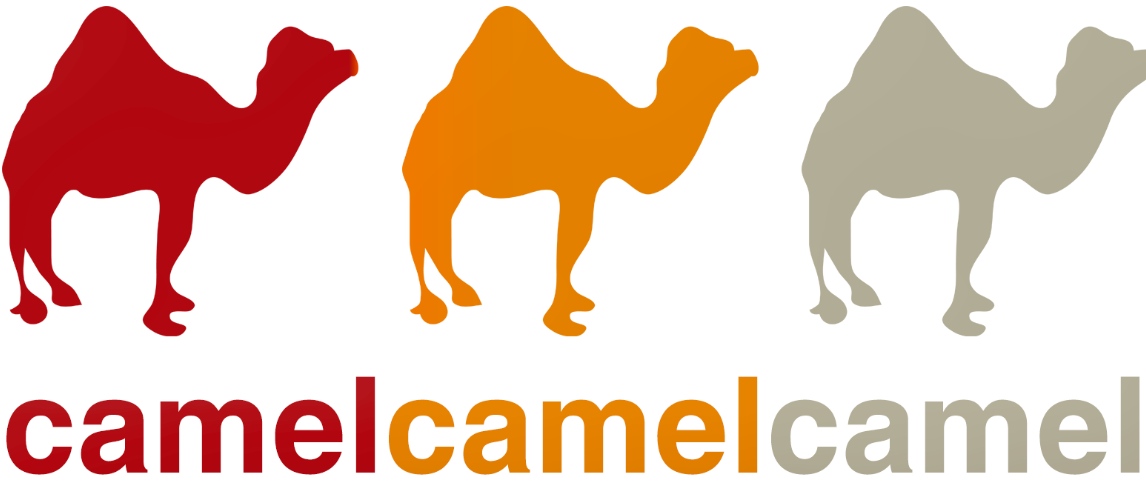 CamelCamelCamel is another downloadable app and Chrome extension. It is a good free Jungle Scout alternative like Keepa, AMZ Base, and Unicorn.
The list of the most in-demand products is made available on the website. You can also price watch products – giving users the ability to monitor products that are most popular and interesting for Amazon buyers.
It has an alert feature for price changes. It also has historical data and graphical representation of price changes.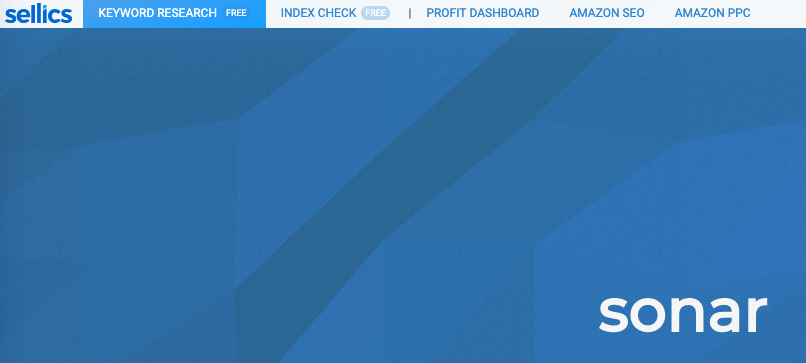 There is no Jungle Scout free trial but Sonar does provide a free trial plan for entrepreneurs.
Comparing it to AMZ Scout that offers a 7-day trial, Sonar offers a 14-day trial with a basic plan package of $9.99 per month versus AMZ Scout of $19.99.
Selics is the creator of this site. It is user-friendly and features keyword searches, ASIN number searches, and extended searches. It leads to an easy generation of Amazon listings & products.
Data can be exported into this tool as well.
The tool is available not only in the US, but also in other countries such as Europe and India.
Sonar searches can either be short or long tail keywords.

Keyword Inspector is a product search tool that provides two different plan packages. It has both a $19.99 and a $39.95 plan per month.
The packages include features such as Reverse ASIN searches, keyword searches, Indexation Tester, and trends that would help the user to decide on which products to sell.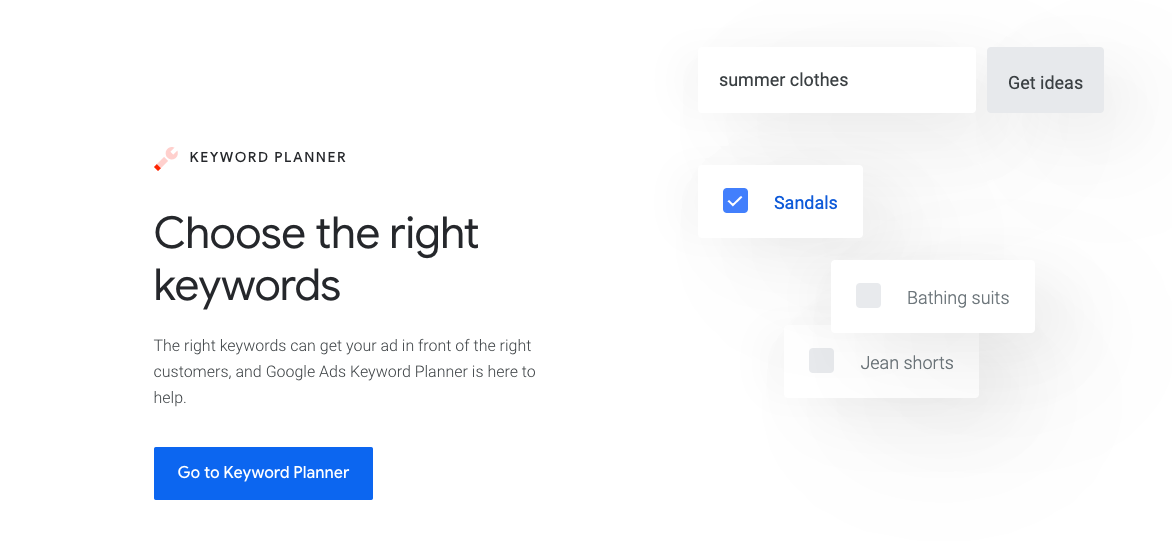 The Google Keyword Planner is another downloadable app that sellers can have quick access to.
It is used to guide the sellers to have access not only to the products, but also the right market to cater to.
Using the right keyword to find the right product and the right market is the key to using this free application. It is a Jungle Scout gratis substitute that provides historical data beneficial in growing your business.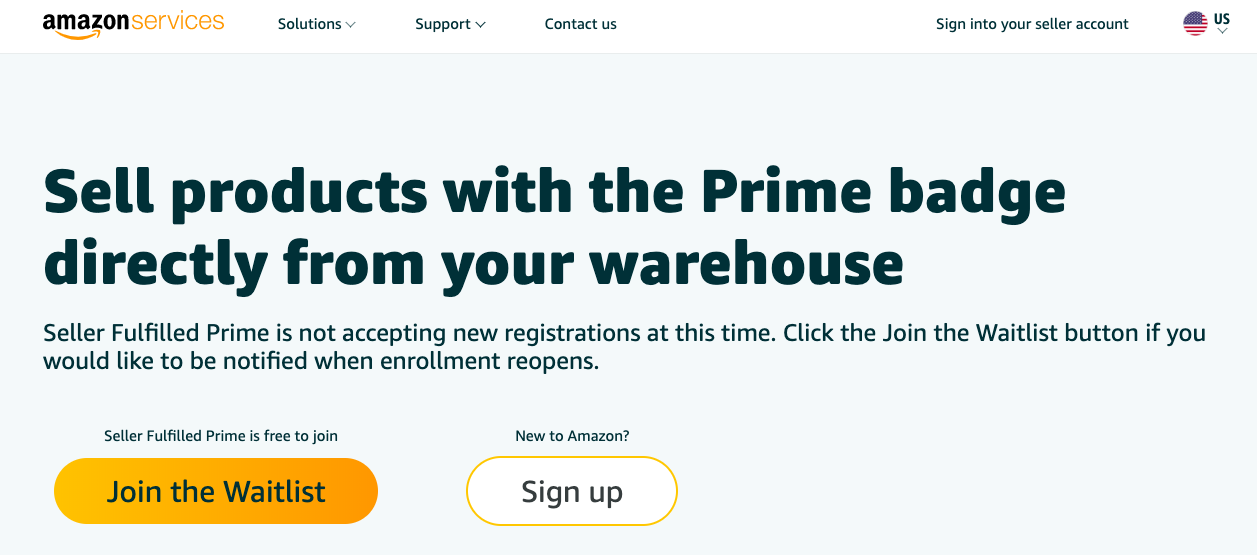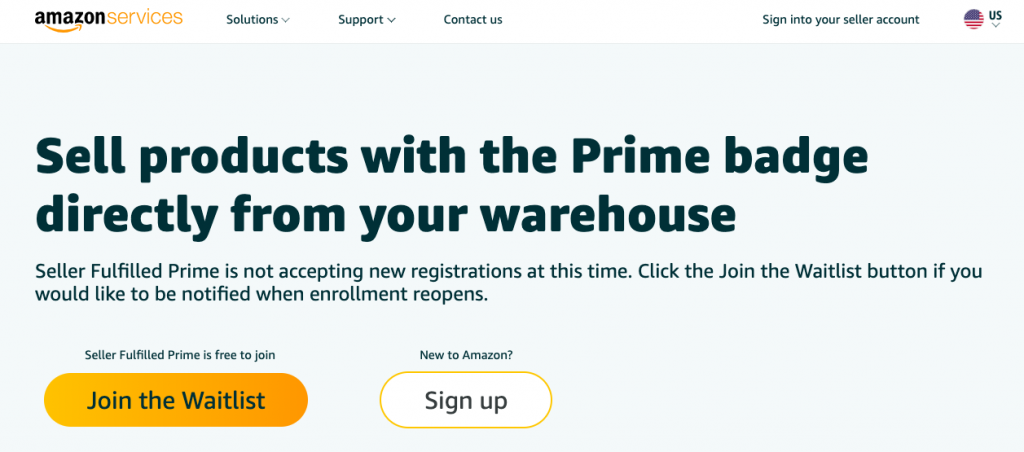 Seller Prime is one of the strongest alternatives for Jungle Scout despite the tight competition on Amazon.
This product tool provides product research that will help you find the best niche with less competition and more profit.
Data analysis is available in the app or in the Chrome extension.
It provides information on the most profitable products that are available at the time.
It helps you analyze competitors' product listings and results to have a better edge in the market competition. It provides data to track sales and revenue.
The same goes with AMZ Scout and Sonar – they both provide a free trial period. It is usually a 7-day trial period, but in the Chrome app, it is given for free.
Conclusion
So that was our list of best Jungle Scout competitors or alternatives.
If you're not ready yet for Jungle Scout trial, you can pick one from the list above. Chances are that you will not get disappointed.

Author: Sam Zaman
Sam loves to write on technology & related stuff. Ecommerce, mobile and internet marketing equally drive her interest. Likes gardening and experimenting with new recipes. An avid reader and absolutely mad @bout donuts :)