Last Updated on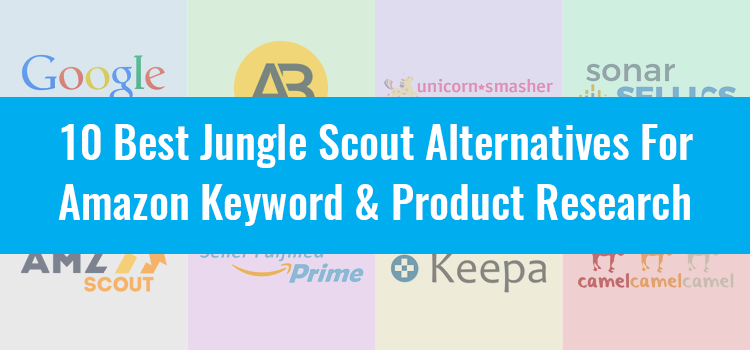 Do you want to be successful with your Amazon business? Help is usually required with Amazon FBA sellers to know what is selling, seeing trends, focusing on products with high reviews, and getting tips and updates.
The competition is tight on Amazon and there are millions of products to choose from. Trends change often, so you need a tool to help you determine products to invest in that will generate profit with less cost.
Aside from product research, finding a niche or products that you are interested in will help you become successful.
There are several Amazon product finder tools and applications on the market that can help you. One of the most popular and commonly used as a product finder is Jungle Scout.
Jungle Scout claims to be the number 1 product research tool and the favored software among Amazon sellers. It is widely known in the FBA industry.
It is available as a web app or Chrome extension. This helps entrepreneurs to look at thousands of products and provide information on the profitable products to maximize revenue.
This product research tool gives the user an easy way to get insights on products. It also provides information or can track the competitor's movement in products, prices, and reviews.
Though Jungle Scout is the most popular and well-known product research tool, there are also alternative tools that can get you started and give you a different approach depending on your business needs.
Here are the Top 10 Free & Paid Jungle Scout Alternatives for you:

AMZ Scout is known for their tagline "The Smart Choice for Making Smart Decisions." It gives entrepreneurs a different kind of UX with some video. The company provides a competitive and comprehensive means to find products, interpret the data, and keep track of sales.
It is known for having the most reliable, accurate, and comprehensive product information and data.
The company offers different plan packages that are budget friendly. On top of that, it comes with a 7-day trial period. The basic plan is $19.99 per month with guides for 20 products; $29.99 with 40 products, and $39.99 with 80 products.
All of these plans come with a product database, keyword tracker, and competitor data analysis.
This tool helps you assess your own niche without breaking a sweat, saving you time as data is collated from different sources.
It provides historical data, trends, and analytics of the most popular products. It also gives data with projected sales and profit.
Related:  AMZScout vs Jungle Scout

Unicorn Smasher can be downloaded in the Chrome store for free. It provides insights into products, prices, trends, and reviews that are real-time for users.
With extensive data and sales insights, the tool helps the users to easily determine product niche.
One of the unique features of this tool is the dashboard that provides all the information needed by the user.
Data analysis is available with product insights, best seller products, and ratings.
Related:  Unicorn Smasher vs Jungle Scout 
Amaze Owl offers an Amazon product research tool that provides information on promising products, best-sellers, products that offer lower shipping fees, and competitive products on the market to help you with your store.
It also helps you keep an eye on competitors' products, prices, or any changes or movement in the market competition.
It provides Amazon product listings that you can easily browse, which will also help you find the best price offer with good reviews and scores.
It provides historical data of your competitor's product listings and movement on products with reviews.
Related: AmazeOwl vs. JungleScout

AMZ Base is another downloadable app that is also free. It is a great product finder tool to search for the best selling products.
It gives access to product sources such as Alibaba, AliExpress, and other well-known stores.
The tool provides information on products with descriptions and a tool that calculates FBA fees.

Keepa is another product finder tool that can be downloaded as an app or Chrome extension without any cost.
It helps the entrepreneur to easily track and match products and product details that are categorized based on criteria. It gives the users access to the most updated and latest products that are available.

CamelCamelCamel is another downloadable app and Chrome extension that is also free like Keepa, AMZ Base, and Unicorn.
The list of the most in-demand products is made available on the website. You can also price watch products – giving users the ability to monitor products that are most popular and interesting for Amazon buyers.
It has an alert feature for price changes. It also has historical data and graphical representation of price changes.

Sonar provides a free trial plan for entrepreneurs. Comparing it to AMZ Scout that offers a 7-day trial, Sonar offers a 14-day trial with a basic plan package of $9.99 per month versus AMZ Scout of $19.99.
Selics is the creator of this site. It is user-friendly and features keyword searches, ASIN number searches, and extended searches. It leads to an easy generation of Amazon products and listings.
Data can be exported into this tool as well.
The tool is available not only in the US, but also in other countries such as Europe and India.
Sonar searches can either be short or long tail keywords.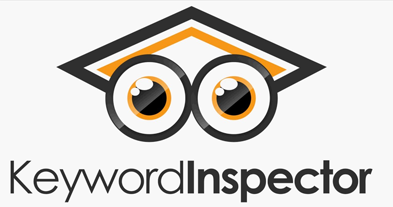 Keyword Inspector is a product search tool that provides two different plan packages. It has both a $19.99 and a $39.95 plan per month. The packages include features such as Reverse ASIN searches, keyword searches, Indexation Tester, and trends that would help the user to decide on which products to sell.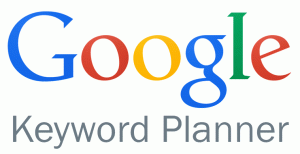 The Google Keyword Planner is another downloadable app that sellers can have quick access to.
It is used to guide the sellers to have access not only to the products, but also the right market to cater to.
Using the right keyword to find the right product and the right market is the key to using this free application. It also provides historical data that would be beneficial in growing your business.

Seller Prime is one of the strongest alternatives for Jungle Scout despite the tight competition on Amazon.
This product tool provides product research that will help you find the best niche with less competition and more profit.
Data analysis is available in the app or in the Chrome extension.
It provides information on the most profitable products that are available at the time.
It helps you analyze competitors' product listings and results to have a better edge in the market competition. It provides data to track sales and revenue.
The same goes with AMZ Scout and Sonar – they both provide a free trial period. It is usually a 7-day trial period, but in the Chrome app, it is given for free.
Conclusion
These tools are made available to entrepreneurs to create business opportunities, thus increasing profit and minimizing the risk and cost. You just need to check on the best product research tool for you and your store as an alternative to the most common one – Jungle Scout.
Sam Zaman has long been associated with Mofluid. She loves to write on technology & related stuff. Ecommerce, mobile and internet marketing equally drive her interest. Likes gardening and experimenting with new recipes. An avid reader and absolutely mad @bout donuts 🙂