Currently, print on demand (POD) is one of the leading eCommerce business models, while Teespring is one of the best POD platforms.
However, when it comes to eCommerce, capital is a crucial factor to consider.
If you're planning on starting POD with Teespring or you're switching to Teespring from a different POD platform, I'm sure you want to know how much it costs to use the platform.
That begs the question, "is Teespring free?" I'll be discussing that in this post, so you'll understand just how Teespring pricing works.
Likewise, I will show you how it stands up against other top print on demand platforms in the market. That way, you can make a quick decision about Teespring.
Is Teespring Free?
A straightforward answer is – yes, Teespring is free.
As a free print on demand platform, Teespring enables you to sell over 50 products without a premium subscription.
Likewise, they help to facilitate production and shipping for free.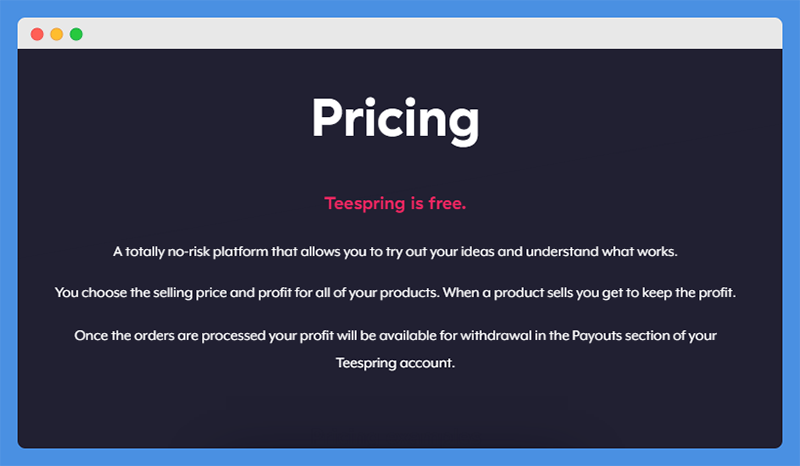 In essence, Teespring is ideal for entrepreneurs, designers, and content creators to sell custom printed products.
Not to mention, charity organizations can utilize Teespring without hassles.
However, Teespring's business model involves taking a flat margin (base price) per product, while users flexibly set their selling price to make profits.
Hence, as a free platform, you only have to pay the base price for products from your customer's orders and then keep the profits.
What's more? Teespring is free to use. All you have to do is design your product, set the selling rates, and then promote it.
How Much Does Teespring Products Cost?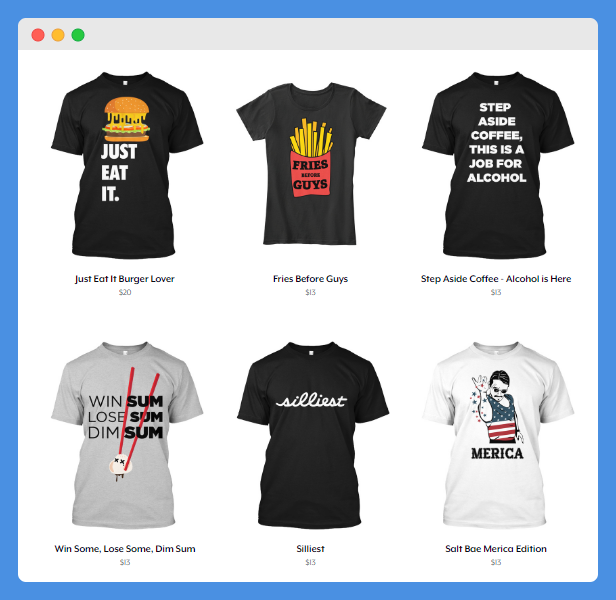 Teespring is an entirely free online marketplace that helps online entrepreneurs to make quick profits. Interestingly, Teespring products are a hundred percent free for sellers or users.
When a user creates a product or brand using the Teespring Launcher, they decide how much profit to make per sale. When the product is finally sold, you can make all the profit.
Take, for instance, if the base price of a t-shirt is $15 and the seller chooses to sell it for $30, the profit would be $15.
However, two major factors can influence the base price of Teespring products, which include:
Single or double-sided design
Printing on a product's front and back can increase its base price. Take, for instance, if you print your design on both sides of a t-shirt, it may cost twice as much to print it on only one side, thereby increasing the product cost.
Pricing discount
The amount of products sold in the previous month can relatively affect the new month's base price.
For example, if you sold a high number of leggings when its base price was $22, in the new month, the base price may be reduced to $20.
Pricing Comparison
Follow me as I compare Teespring's pricing scheme against other notable print on demand platforms.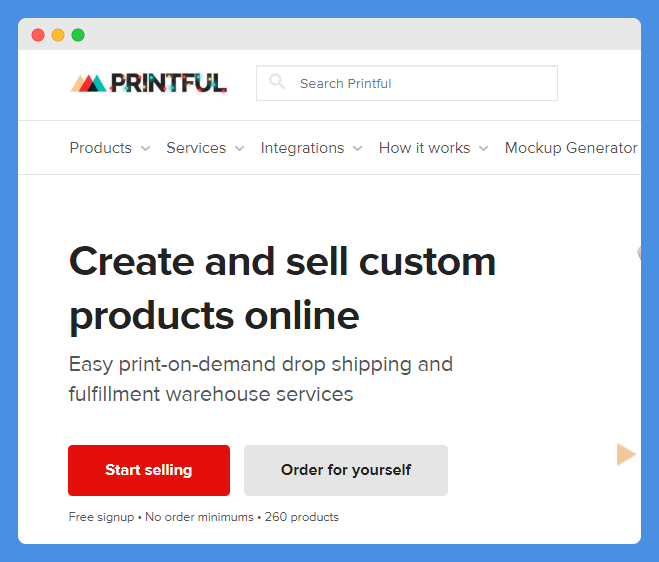 There is more flexibility for users in terms of pricing on Teespring than Printful. For example, when you create a product, Teespring always recommends a final price; however, the price can be adjusted by you based on preference, if you want to increase your earnings.
Additionally, colors, numbers, or design-type does not affect the base price of products on both Teespring and Printful.
However, a front and back design will increase it.
Nevertheless, the product pricing for similar items on both Teespring and Printful is about the same.
Redbubble Vs Teespring pricing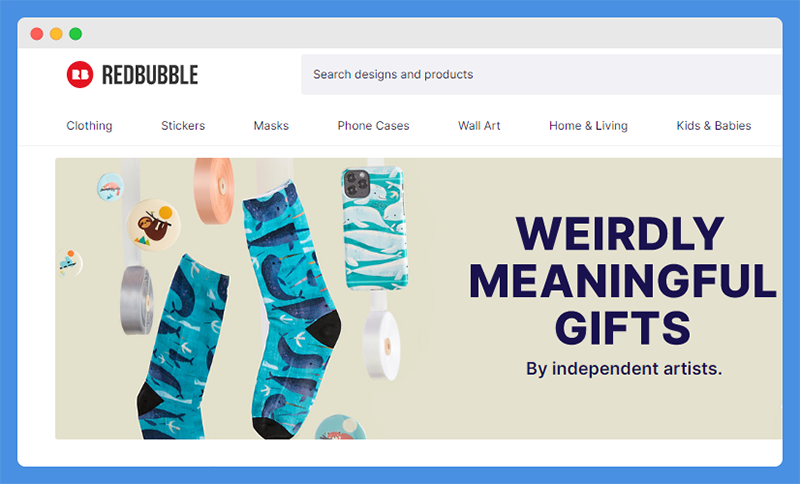 Redbubble has a base price policy that allows users to set their markup in percentage for a particular item or all product categories.
Hence, Redbubble users are paid based on profit percentages. For instance, if your markup for a product is 10 percent, you will be paid only 10 percent of the selling price after completing an order.
Likewise, Teespring has a flat price for all its products. However, the difference here is that for Teespring, you can add markup using your preferred amount instead of a percentage.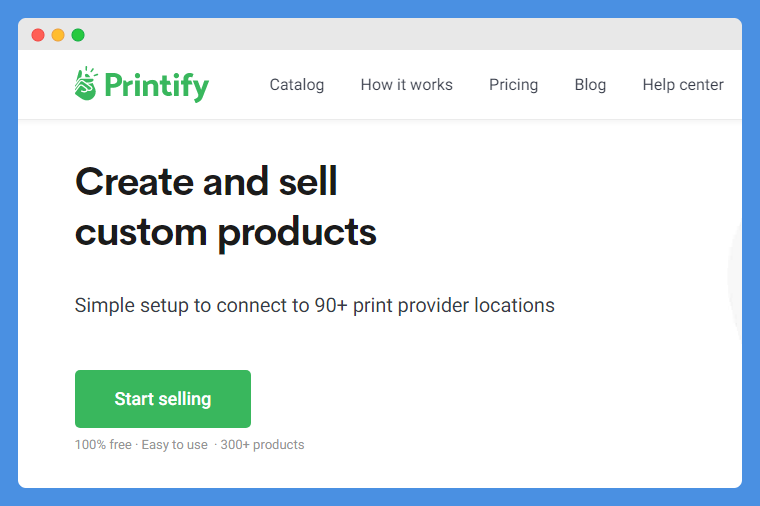 Unlike Teespring, Printify offers premium plans for users. Their premium pricing plans include Premium and Enterprise.
You can create product design and upload multiple products with the Free plan, which is ideal for beginners as they can only connect to 5 stores.
The Premium plan enables you to connect up to 10 stores, while the Enterprise plan provides connection to unlimited stores.
On the other hand, Teespring is free and does not offer premium pricing plans for its users.
However, users can enjoy discounted prices on products based on their sales level in the previous months.
Teespring Features
Now that we are clear on Teespring's pricing, let's see what it has to offer in terms of features. It has a lot of unique and remarkable features that make online business and shopping very interesting.
Here are some notable Teespring features:
Robust Product Catalog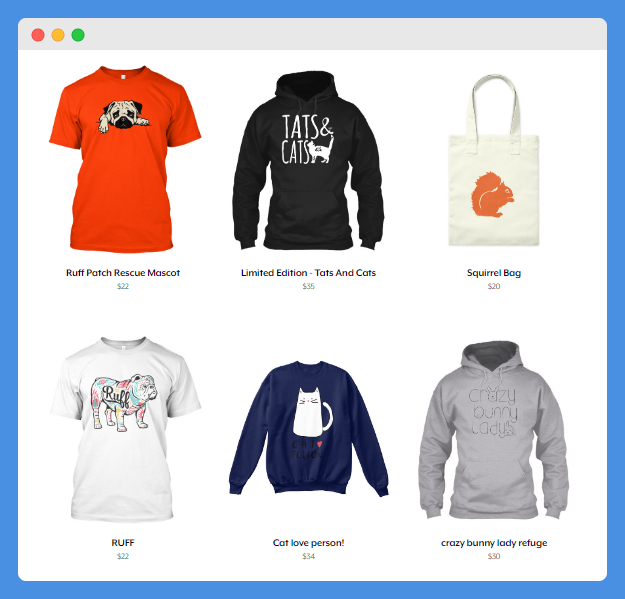 Teespring has several product types in their catalog, which includes:
iPhone cases
Women's t-shirts
Wall tapestries
Tote bags
Tank tops
Stickers
Socks
Samsung cases
Posters
Mugs
Men's t-shirts
Long sleeve shirts
Leggings
Kids and babies
Indoor pillows
Hoodies and sweatshirts
Fleece blankets
Die-cut stickers
Canvas prints
Beach towels
Conversely, some of these products have only one variation, while others have multiple variants.
Email Marketing
Teespring facilitates email marketing for users in two ways. First, they feature top-selling products in their own branded marketing emails.
Also, Teespring incorporates a "user messaging" feature. That way, you can send promotional emails from your Teespring dashboard to your customers.
Likewise, you can send emails in a group based on a past purchase or send it to all your customers at a go.
Read this interesting comparison post: Teespring vs Spreadshirt
Tracking Pixels
Users can set up tracking pixels for social media platforms such as Twitter, Facebook, and Pinterest.
This feature helps users track their products with a result feed that comes directly from the Teespring analytical module.
Fast Production And Shipping

Unlike other free print on demand platforms, Teespring facilitates same day printing and two day shipping options, thereby expediting the shopping experience. Also, their shipping rates vary for each product.
Teespring Go
With Teespring Go, you can sell other products that are not custom printed products. In fact, TeespringGo allows you to source for products, which are then shipped to the Teespring warehouse for fulfillment.
Third Party Integrations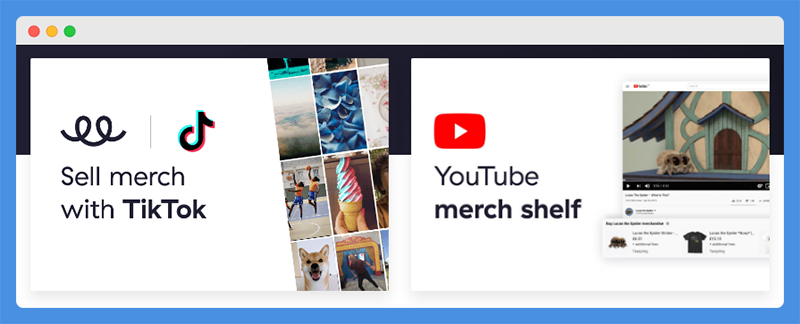 Thankfully, Teespring integrates with other third party services like Streamlabs, Twitch, and YouTube. That way, you are provided with more channels to sell your products.
Teespring Pros & Cons
Pros
It is free to use
Ideal for influencers or people with massive social media followers
Product designer tool
Analytics dashboard
It facilitates limited edition products
You don't have to be an artist to use it
Cons
Low organic traffic
Limited design tool
Limit to customer data for future contact purpose
It is not recommended as a long term income stream
You have to spend on marketing your store and products
How To Get Started On Teespring?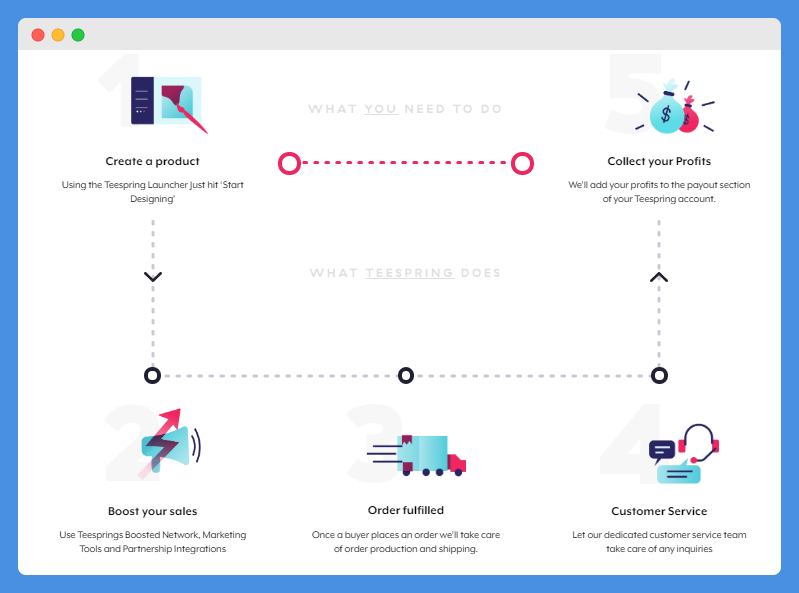 If you are a newbie to print on demand business, apply these steps to get started on Teespring:
Step 1: Signup for free
It is free to sign up on Teespring. All you need do is to visit their Teespring official website, locate the signup menu, then enter your details, and you are done.
Step 2: Create your product
After signing up, you should select and create your preferred product. All you need to do is design a product via the Teespring Launcher.
Step 3: Set the product price and minimum quantity
There is a base price for every product; hence, you should set the product's selling price based on your desired profit. Also, set the minimum quantity that customers can purchase.
Step 4: Describe your product
Here, you are expected to give your product a catchy description, usually 2-3 lines.
Step 5: Market your product
After designing and describing your product, the next thing is to promote the product page to make sales.
Step 6: Get paid
This is the most exciting step. Teespring pays sellers between 1 to 2 working days after orders have been dispatched to customers. Their payment is made via PayPal, mailed check, direct deposit, and Payoneer.
Is Teespring Worth It?
Yes, Teespring is worth it.
To start a traditional custom printing business, you have to create a design, pay for production, and then find a way to sell it.
The good news now is that Teespring takes care of everything, including product printing, fulfillment, shipping, and customer support. In fact, you don't have to pay to use Teespring.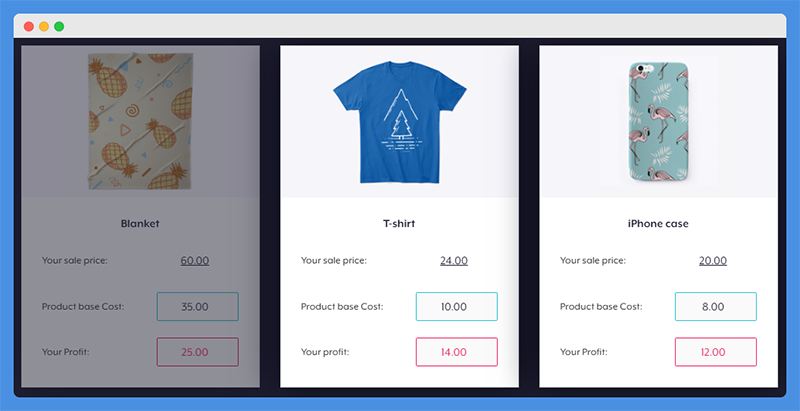 All you have to do is come up with unique, creative, and fantastic designs that can catch the eyes of any potential buyer.
Teespring only offers print on demand (POD) services, eliminating the need for upfront costs and any form of risk. In fact, users are not expected to make any financial commitment.
Another exciting thing about Teespring is the offer of a pricing discount. With the pricing discount, the number of products you sold in the preceding months can reduce the following month's product base price.
The more custom design products you sell, the higher the pricing discount.
Wrapping Up
In conclusion, Teespring is a 100 percent free print on demand platform.
You are only required to pay for product base prices, which your customers technically pay for when they make orders.
Rest assured that Teespring is a reliable platform. You can go ahead and use it without any inhibitions.
Or if you're still not convinced, read this post on how Teespring inspired these people to earn millions in quick time.

Author: Sam Zaman
Sam loves to write on technology & related stuff. Ecommerce, mobile and internet marketing equally drive her interest. Likes gardening and experimenting with new recipes. An avid reader and absolutely mad @bout donuts :)