With a steady stream of loyal customers, eBay is relatively attractive for several small businesses and first-time sellers. Fortunately, by dropshipping on eBay, you can sell to people without having any upfront capital.
Besides, dropshipping allows you to buy from the supplier, who in turn ships the purchased item directly to the customer without you having to stock the items.
Due to the many benefits of dropshipping, you can generate a steady income stream without investing capital.
So, let me show you the best free dropshippers for eBay.
Best Free Dropshippers For eBay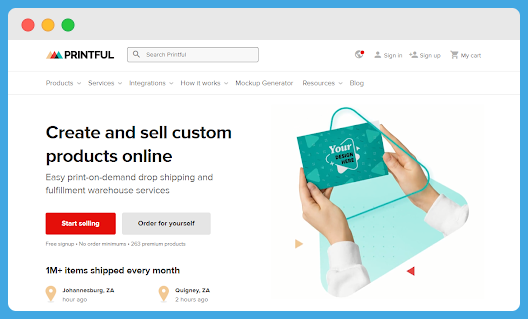 The best free dropshipper for eBay on our list is Printful.
If you are wondering why, the reason is because Printful enables you to sell custom printed products to your eBay customers without paying a dime.
In fact, you only have to pay for the product base price when an order is made, and then keep the profits.
Although there are other dropshippers for eBay out there, most of them charge based on a subscription for eBay, unlike Printful.
Apart from being one of the highest-rated dropshipping platforms in the world, Printful can dropship diverse customized products.
Some of their high-quality products include T-shirts, tank tops, leggings, hats, iPhone cases, face masks, etc.
With Printful, you can set up a successful eBay selling business for free. This is because Printful will handle the production process, branding, shipping, etc. for you. But, you will pay a premium 'insertion' fee to list the product on eBay.
For eBay, you can create branded designs on products and then publish them on your eBay store as your unique products. That way, customers on eBay will detect that you are a dropshipper.
If you're new to dropshipping, this Printful review will help you decide if it's right for you.
Overall, Printful offers great customer support, especially when it comes to questions about your eBay listings or other online marketplaces that may interest you.
Interesting Comparison: Printful Vs Printify
Our Pick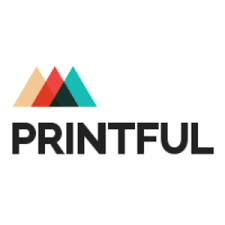 We earn a commission if you click this link and make a purchase.
Another best free dropshipper for eBay on our list is Printify, one of Printful's competitors.
Basically, Printify facilitates dropshipping via eBay. That way, you can sell your designed products to customers without worrying about printing and shipping.
All you need is to create a Printify account and then link it to your eBay store to start selling your products.
For product design, you don't need design skills, you can simply use their mockup generator for that purpose.
Interestingly, Printify has over 300 unique products that can be imprinted with your creative designs and sold to your eBay customers.
Printify has over 90 print providers spread across the world in the USA, UK, China, Australia, Europe, and Canada.
Besides that, Printify is a free platform.
Also Read: Best Sites Like AliExpress With Faster Shipping

We earn a commission when you click this link and make a purchase.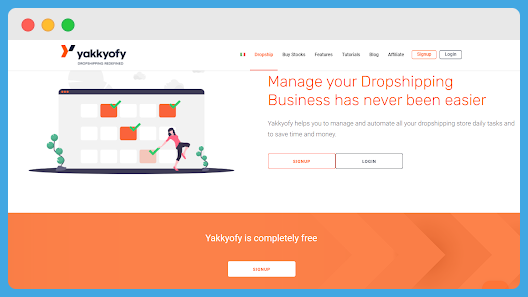 Yakkyofy is another free dropshipper for eBay on our list.
Interestingly, it is one of several dropshipping brands that get products from suppliers and manufacturers in China.
This denotes that humble eCommerce merchants can benefit from the lower market prices in China, similar to how bigger firms have been doing for several years.
Getting started with Yakkyofy is relatively easy. Simply create a free account, locate your preferred dropshipping products, and then upload them to your eBay store.
Apart from uploading their dropshipping products, you can also private label or customize their products with your branding elements and then list them on eBay.
Yakkyofy offers user-friendly inventory and order management tools, so you can control the entire dropshipping process.
Additionally, you can also buy small stocks in advance with Yakkyofy and store them in their warehouse for free.
With their Special Line shipping service, they can move packages from China to the US and many parts of Europe within 5 business days.
Also Read: Best Dropship Companies For Amazon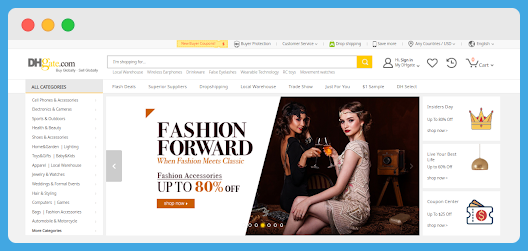 DHgate is also known as the Chinese eBay. It is one of the largest B2B eCommerce platforms in China.
Like eBay, it has a user-friendly interface with advanced features for making eCommerce simple, secure, and easy.
Unlike other free dropshippers for eBay mentioned in this post, DHgate does not facilitate automatic dropshipping, but instead, manual dropshipping.
Additionally, you should note that DHgate suppliers usually undergo a series of verification steps to prevent shady practices.
So, you have to make arrangements with quality product suppliers before listing them on your eBay store.
Hence, when a customer places an order on your eBay store, you can forward it to your DHgate supplier, who then dropships on your behalf.
In fact, you don't have to manage inventory, all you need to do is monitor the order fulfillment process, which is quite easy.
I don't think we really need to introduce AliExpress to you as it is Alibaba's brainchild.
The main difference between these two companies is the fact that Alibaba caters mainly to wholesale customers, while AliExpress generally sells retail products.
Nevertheless, you can dropship items to your eBay customers via AliExpress by using their dropshipping suppliers.
All you have to do is identify product sellers (or suppliers) on AliExpress that facilitate dropshipping.
Make arrangements with them to get ridiculously low prices, and get unique product images then list the dropshipping products on your eBay storefront.
Once you get an order, manually input the buyer and transaction details via AliExpress, and the supplier will take care of the rest.
Also Read: AliExpress Dropship Center – Ultimate Guide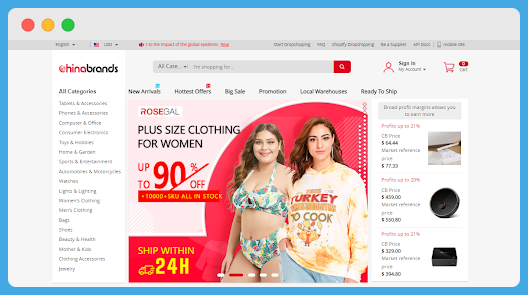 Chinabrands is one of the best free dropshipping platforms for eBay.
As a B2B eCommerce marketplace, it facilitates the sale of dropshipping products for eBay merchants.
In addition, product suppliers on their platform are validated to ensure high-quality product supply.
Likewise, you can get products at extremely low prices.
To start your eBay dropshipping business with Chinabrands, all you need to do is create a free account. Then select the suppliers for your products.
You can also request product samples to ascertain the product's quality.
Afterward, create your eBay listing with the product information. Once an order is made on your eBay store, you can forward it to the product suppliers for processing.
Interesting Post: Best Sites Like Banggood for Dropshipping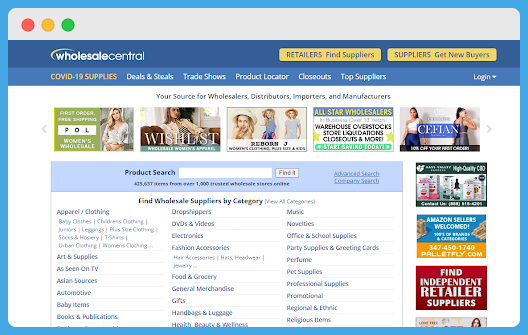 If you want the best free dropshippers for your eBay store, you should consider Wholesale Central.
It is a notable platform for wholesale distributors, dropshippers, and wholesale manufacturers, and it has become a big hit in the eCommerce industry.
Notably, Wholesale Central features a free directory of dropshippers and wholesalers, unlike other dropshipping platforms that charge a premium for such a list.
Likewise, their directory is segmented by niches. Hence, you can quickly locate free dropshippers for your eBay business niche.
Nevertheless, they do a rigorous screening of the manufacturers, wholesalers, and suppliers in their directory to confirm that they are genuine.
So, like the other free dropshippers for eBay mentioned earlier, you should make arrangements with product suppliers before listing their products on your eBay store.
Explore: AutoDS Vs DSM Tool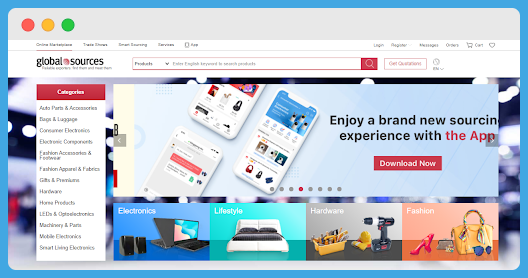 Just as its name implies, it is an online business-to-business marketplace with product suppliers and manufacturers across the globe.
Some of their popular product categories include apparel, electronics, kitchen appliances, fashion accessories, etc.
Interestingly, Global Sources is commonly used by eBay merchants due to their dedicated section for eBay manufacturers and suppliers.
After you register on the site for free, you'll need to upload the product information on your eBay store.
Immediately after your customers place an order, you can then reach out to your Global Sources' supplier that will ship the products to your customers after making payment.
However, you should consider asking for product samples for testing before dropshipping via Global Sources.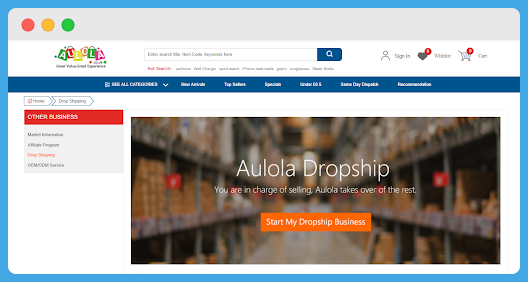 This is a free dropshipper that is ideal for eBay merchants in the UK.
Unlike other free dropshipping platforms on this list, Aulola Dropship facilitates direct-to-customer dropshipping services. Suffice to say, you should only pay for products after a customer makes an order.
They have multiple products for various niches. Some of their popular dropshipped products include phone accessories, cases, smart glasses, baby monitors, car accessories, etc.
To dropship with Aulola Dropship, you should:
Create an Aulola Dropship account.
Select your preferred products and then download the product's information and image.
Then, list the items on your eBay store.
Once an order is made, submit it to Aulola Dropship for processing.
Then pay for your dropship orders from your customers' payment.
Afterwards, Aulola Dropship will carry out the product shipping on your behalf.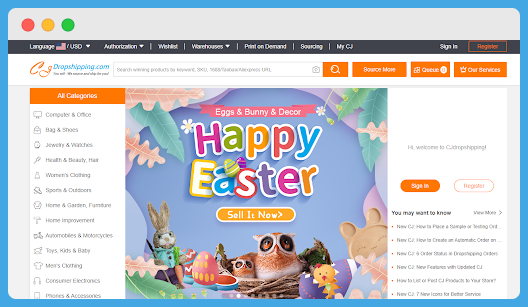 This is a well-known dropshipper for eBay that is based in China. They have a USA warehouse that dropships products directly from there.
With CJ Dropshipping, you can dropship various kinds of products via eBay without stocking an inventory. Likewise, they facilitate print on demand dropshipping.
Common products that you can sell with CJ Dropshipping include women's clothing, jewelry, bags, shoes, smartwatches, etc.
With CJ dropshipping, you can easily order and source products into your store, while their team will review your order and see the feasibility of it getting to your customers.
Not to mention, they carry out quality control on their products before dispatching. You can easily track your order and request delivery analysis.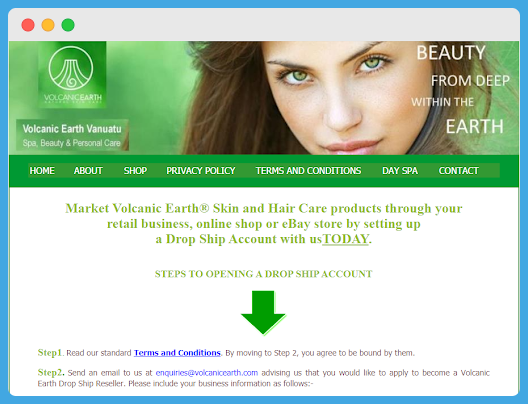 If you want a free eBay dropshipper for skin and hair products, look no further than Volcanic Earth.
Notably, Volcanic Earth's headquarters is located in Vanuatu. Some of their products include body scrub, coconut soap, hair care, and facial care products.
To start dropshipping Volcanic Earth products via eBay, you need to agree to their terms and conditions before sending them an email with your business details that you intend to open a dropship account with them.
After account confirmation, you can then list their products on your eBay store.
Dropshipping with Volcanic Earth is quite easy. In fact, they will provide you with their product inventory so that you can flexibly populate your eBay store listings.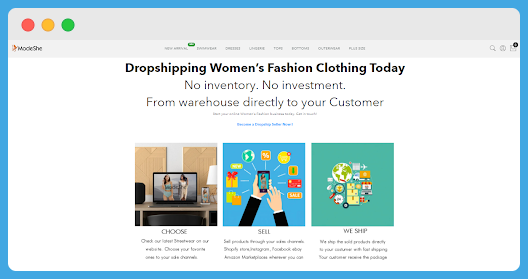 Another free dropshipper for eBay merchants is ModeShe.
It is a dropshipping supplier that provides dropshippers from anywhere in the world with fashion products.
Notably, ModeShe products include lingerie, swimwear, tops, legging, dresses, etc.
With ModeShe you don't need inventory or investment, you only need to list their products on eBay, while they deliver them to your customers.
All you have to do is apply for the ModeShe Dropshipping Program and then get the product information for the eBay listing.
After your customers make orders via eBay, you can forward them to ModeShe for processing, shipping, and delivery.
Apart from eBay, ModeShe supports dropshipping on Shopify, Facebook, Amazon, Instagram, and other online marketplaces.
Nevertheless, their delivery times vary based on location.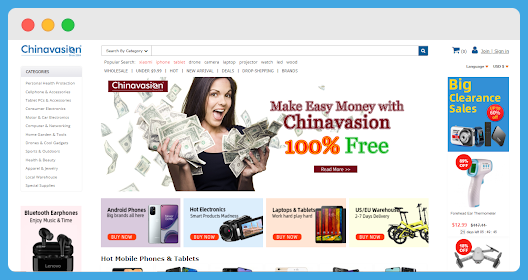 This is another dropshipping platform for eBay that is based in China.
You don't need start-up capital to do business with Chinavasion because it is a free platform.
Popular product categories on Chinavasion include drones, beauty products, fashion accessories, consumer electronics, etc.
The process of being an eBay seller with Chinavasion is easy and you can open a dropship account with them within a few minutes.
After a customer makes an order, you can forward it to them and then make a payment while they package it and take care of the delivery to your customers.
All of Chinavasion's products undergo stringent checks to meet quality control standards.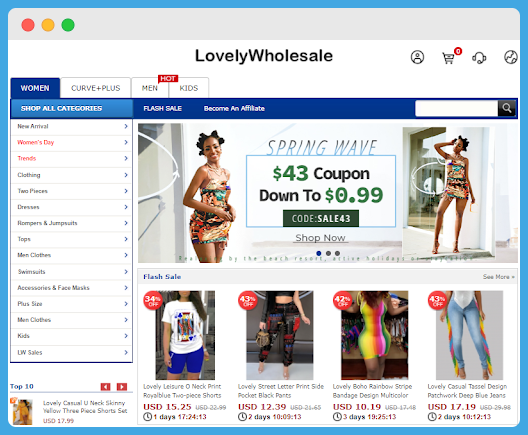 This is a fashion company with headquarters in London, United Kingdom.
They facilitate dropshipping of several products, such as shoes, clothing, handbags, and fashion accessories.
Notably, LovelyWholesale is renowned for its low-priced but high-quality products.
It is quite easy to become a dropshipper for LovelyWholesale. Nonetheless, you can upload their product information on your eBay storefront.
Like other free dropshippers for eBay on our list, you don't have to pay for inventory or stock.
You only pay when a customer makes a payment on your eBay store, and then input the customer's details for the order fulfillment.
You can easily track your order and they have a good return policy for ordered items in case of defects during transit.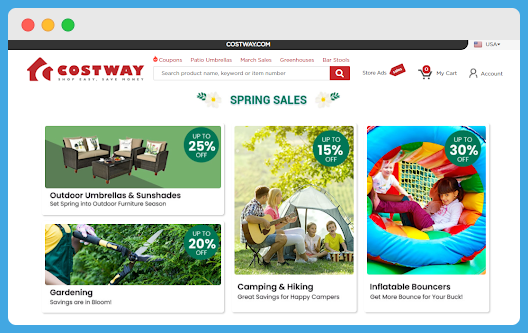 Costway is a top eCommerce platform in the USA renowned for its affordable products.
Their products include furniture, toy cars, pet supplies, office supplies, bags, etc.
Thankfully, Costway offers a dropship program, which is suitable for eBay merchants.
After signing up on their website, you can select your preferred products and then use their images and product description for your eBay listing.
When an eBay customer makes a purchase on your store, you are expected to submit it to Costway for processing, shipping, and fulfillment.
Interestingly, Costway offers tracking numbers, reward points, bulk order fulfillment, and a three-month warranty for their products.
The Bottom Line
With our list of the 15 best free dropshippers for eBay, you can start your eBay selling business today without hassles.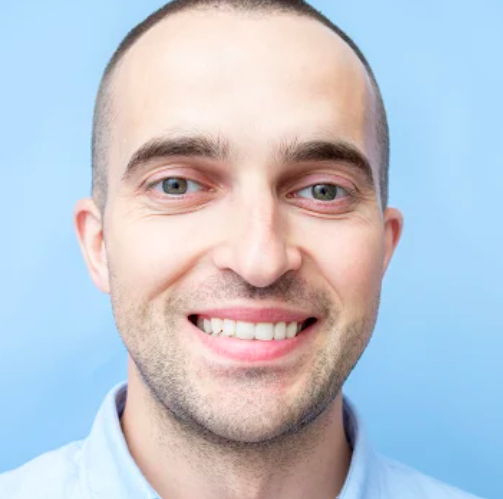 Author: Brian Erwin
I am Brian. I started my first e-commerce company in college designing and selling t-shirts for my campus bar crawl using Print-On-Demand. Having successfully established multiple 6 & 7 figure e-commerce businesses (in women's fashion and hiking gear), I think I can share a tip or 2 to help you get succeed.