Using the dropshipping business model allows you to set up an ecommerce store from home without having to store and stock any inventory.
You just take care of the selling part and then forward orders to your supplier, who takes care of processing, handling, and shipping orders.
One of the downsides of using the dropshipping business model is that you have no control over the shipping and handling of the items you sell.
If the supplier you work with is negligent, you will have to take the blame.
After all, from the customer's perspective, they are buying from you. They don't care where or how you source the product, as long as they get it.
That is why finding high-quality suppliers who you can trust is essential if you want to keep your customers happy and succeed in your dropshipping venture.
Fortunately, you don't have to go to trade shows in China to find suppliers.
You don't need to search the internet in order to find suppliers who will both be willing to work with dropshippers who operate a smaller scale operation and who can be trusted.
There are many sites that aggregate these suppliers for you.
Two such sites are Doba and Salehoo. Today, we will compare the two and see how they stack up against each other. We will also briefly explore a third alternative, Worldwide Brands.
Also Read : Best Dropshipping Companies & Sites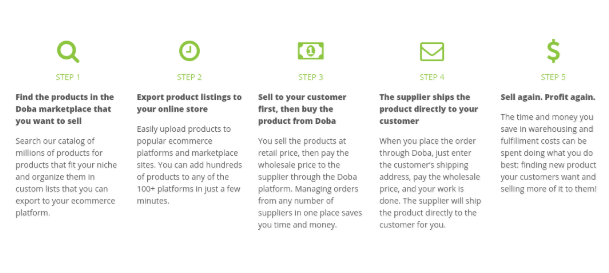 Salehoo: A Brief Overview
Before we go into the details of how Doba stacks up against Salehoo, here's a brief overview of what Salehoo is and how it works.
Salehoo, like Doba, is a marketplace for dropshippers. They have over 2.5 million products from over 8,000 suppliers.
Like Doba, you can use it to find products you want to sell on Amazon, eBay, or your own website.

We earn a commission if you click this link and make a purchase at no additional cost to you.
Salehoo was founded by Mark Ling and Simon Slade, who are also the founders of Affilorama, a popular affiliate marketing course. Mark Ling is also the founder and co-founder of products such as Rocket Languages and Traffic Travis.
Now, let's get into a head-to-head comparison between Doba and Salehoo.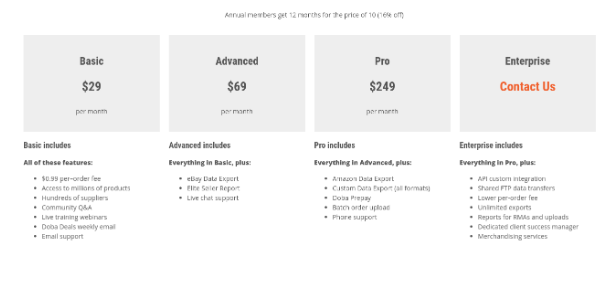 Doba: How To Use It For Dropshipping
Doba has over two million products in their catalog that you can choose from and sell.
There are a large variety of products, including electronics and home products. You can search products based on keyword or category.
You also have the option of creating a custom catalog. This allows you to easily find products that you have used in the past or save products for later.
Once you have decided on a product to sell, you can easily publish it to your website. Doba integrates with over 100 shopping carts, and they also have selling templates for sites such as Amazon and eBay.
Doba also has some free educational resources to help you learn how to set up a successful dropshipping business.
Salehoo vs Doba: Membership Subscription Prices
Salehoo costs $67/year for full access. This includes everything, plus educational resources. If you want to access standalone in-depth courses on dropshipping, you can purchase them from Salehoo as well.
Doba starts at $29/month, but that plan only gives you basic privileges, such as access to products. In addition, there is a $0.99 fee for each order you place with the basic plan, which can add up and cut into your profits.

We earn a commission if you click this link and make a purchase at no additional cost to you.
If you want more options, such as the ability to export product data to Amazon or eBay or better customer support options, you have to upgrade to either the $69/month plan or $249/month plan.
This makes Doba one of the priciest options for dropshippers who are looking for suppliers. Salehoo, with their yearly plan of $67, is just a fraction of the cost and offers similar services.
Related : Best Shopify Dropshipping Apps For Your Store
Salehoo vs Doba: Access to Suppliers
One of the major problems with the Doba business model is that it does not actually give you direct access to suppliers. Instead, it acts as a middleman between you and the supplier, sort of what you were supposed to be doing in the first place yourself as a dropshipper.
When one of your customers places an order with you, you'll go to Doba and order the product from them. Doba will then place the order with the supplier, who will ship it to your customer.
You have no direct communication with the suppliers and are not given their contact information. This has several disadvantages.
First of all, you can't build connections and relationships with suppliers.
Being able to build relationships with suppliers you can trust is essential for dropshippers, as it allows you to communicate with suppliers and smooth things over if things go awry. It also allows you to eventually work with trusted suppliers directly, without having to be a member of a supplier directory.
In addition, since you don't have any direct contact with the suppliers, you can't buy items in bulk at a discounted price. Even if you are a dropshipper, there are times where you may want to buy 10 or more of a single product at a discount, such as if a product is popular and sells on a consistent basis.
Doba, being a middleman between you and the suppliers while helping you skip the time and effort required to communicate with sellers, may also be the reason why their products are often regarded as too expensive, as we will see in the next section.
Salehoo, on the other hand, is a directory of suppliers. You can communicate with the suppliers directly and build relationships with them.
The yearly fee you pay to Salehoo is for the privilege of knowing that the suppliers listed on their directory have been vetted and qualified. Having access to verified sellers means you don't have to worry about working with suppliers who are not reliable or who will send your customers fake products.
Useful Post : Best WooCommerce Dropshipping Plugins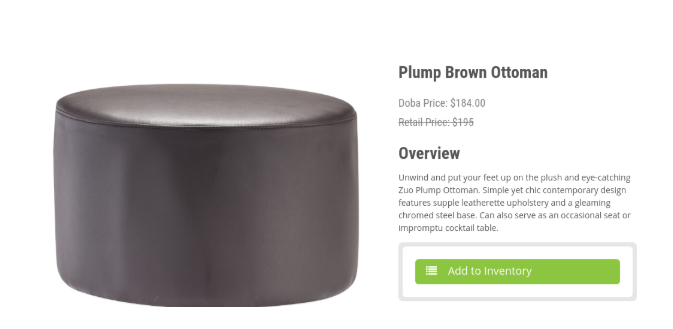 Doba vs Salehoo: Customer Support
Salehoo prides itself on being there for their clients. They offer email support, live chat, Twitter support, and most importantly, phone support.
Doba, on the other hand, offers only email support at its lowest tier plan. For live chat, you need to upgrade to the $69/month plan, and for phone support, you need to upgrade to the $249/month plan.

We earn a commission if you click this link and make a purchase at no additional cost to you.
Phone support or live chat is essential if you own a dropshipping business, as you need to be able to talk with a live human and fix problems (such as a product not being delivered) as they arise.
In addition, a common complaint on SiteJabber about Doba is the lack of satisfactory and helpful customer support.
Doba vs Salehoo: Customer Reviews
Doba has an average 1.2 star rating on Sitejabber. On TrustPilot, Salehoo has an average rating of 9.6 out of 10.

Are Doba's Products Too Expensive?
When looking through reviews of Doba on sites such as SiteJabber, Google, Warrior Forum, and the eBay seller forum, a common complaint is that the prices listed for Doba products are simply too high to make a reasonable profit.
As a dropshipper, you MUST be able to access products at a price that is much lower than retail. The only way you can earn a consistent and reasonable profit as a dropshipper is by selling products to customers with a significant markup.
Let's take a look at some products that Doba offers.
A Zuo Plump Brown Ottoman is $184 on Doba wholesale; their listed "retail" price is $195. However, it is currently being sold (new) for only $80.99 on Amazon.
The "wholesale" Doba price for a Los Angeles Lakers NBA Triple Woven Jacquard Throw is $29 with a recommended retail price of $45. On eBay, it is being sold (new and with free shipping) for $18.85
For a Wilson i-COR Power Touch Volleyball on Doba, you'll need to hand over $29.31. However, it is currently being sold on Epic Sports for $27.19.

We earn a commission if you click this link and make a purchase at no additional cost to you.
Certainly, there are products that you can make a profit from that are listed on Doba. You can browse their "hot products" on their website without signing up for a free trial and see for yourself.
However, you need to have consistent access to a large variety of low-cost products at true retail prices, or else you simply won't be able to compete with other sellers on Amazon, eBay, or other online sellers and make a profit at the same time.
Doba vs Salehoo vs Worldwide Brands Conclusion: Which Should You Choose?
While Doba may help you save time with their easy export options, personal catalogs, and no required contact with suppliers, it does not seem as if that justifies their high prices.
In addition, not being able to contact suppliers will usually be a con, not a pro, as mentioned above.
Salehoo, on the other hand, is affordable, offers great customer support, has great reviews, and gives you direct access to verified suppliers. It also has a Market Lab feature for detailed market analysis on each product.
Also Read : Modalyst vs Oberlo – Which Is Better Dropshipping App
Finally, it's worth mentioning Worldwide Brands as an alternative, which has been around since 1999 and remains one of the most popular supplier directories.
They certify all sellers by attending trade shows and checking out warehouses.
They not only list dropshipping suppliers, but also light bulk wholesalers. They charge a one-time fee of $299 for lifetime access.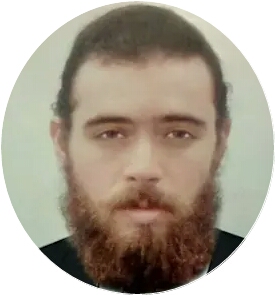 Author: Benjamin Levin
Benjamin Levin is a digital marketing professional with 4+ years of experience with inbound and outbound marketing. He helps small businesses reach their content creation, social media marketing, email marketing, and paid advertising goals. His hobbies include reading and traveling.