If you're just starting out with your ecommerce business, dropshipping is one of the easiest and lowest-risk ways of sourcing inventory, besides being a rewarding business venture.
There are several dropshipping apps that can get you started on the right path, but for this review, we'll compare Modalyst vs Oberlo.
We'll also look at AliDropship as an alternative, and give our thoughts on each.


Let's begin with Modalyst in our Modalyst Oberlo comparison.
This is a B2B (business to business) marketplace where merchants and suppliers are connected for easier product sourcing.
The main focus of this platform is to curate a wide variety of selected premium products.
That offer fast shipping to Europe, the US, and other major global markets.
Through its curation standards, it is easier for merchants using Modalyst to find dropshipping products.
It also helps them save on time they'd have wasted searching for the right products so they can focus more on building great ecommerce stores instead.
Modalyst brands are known names, meaning they take pride in their product offerings and produce items of high quality.
Suppliers also have their own procedures for shipping and logistics already in place, and Modalyst conducts checks.
To ensure they're reliable and thus fully equipped to ship products out on behalf of merchants.
Shipping to customers is also faster and more reliable.
Because Modalyst suppliers ship from EU or US locations, compared to products coming from overseas locations.
Through their supplier vetting and selection process, they're able to stock fashion and non-fashion items that are added to ecommerce stores in a single click.
The best part of sourcing from Modalyst is there aren't any upfront inventory costs for merchants.
Once you add products to your store from suppliers, you need not purchase it until the customer buys it from you.
Thus, merchants can list as many products on their stores without budgetary limitations or constraints. That too without worrying whether or not the products will sell.
Good Modalyst reviews talk about its offerings in detail so let's follow the suit and discuss them one by one.
Modalyst Catalogue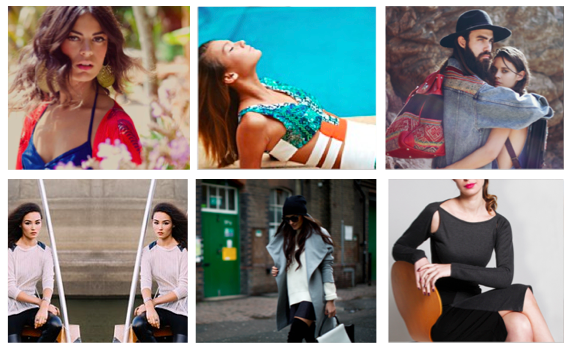 Modalyst has hundreds of dropshipping brands offering awesome products on their platform.
Related : How To Optimize Product Pages For Higher Conversions
Modalyst Virtual & Digital Inventory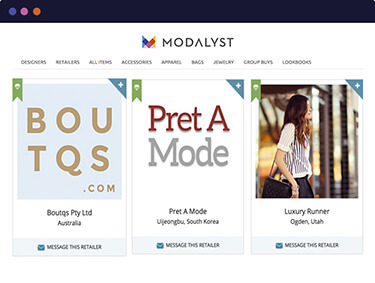 Modalyst offers a large product selection through its catalogue of hundreds of brands, with products on-hand and ready to be shipped to customers.
You need not buy inventory in advance. Just place Modalyst products on your site and watch as they sell.
Modalyst Centralized Sourcing and Communication
This dramatically reduces the time merchants take to find reliable dropshipping brands.
As the platform offers a centralized location to source and communicate.
Unlimited Products
You can pick as many Modalyst products as you like, or as your site's bandwidth allows, without worrying about shelf space.
Modalyst Direct Shipping
Products are shipped directly to customers from the brands, unless specified.
This way, you don't have to handle shipping or logistics.
If you want the customer to pick items in-store, you can use the chance to upsell or cross-merchandise by checking a box that ensures products come to your store.
Modalyst also updates you automatically as brands fill out shipping statuses, including tracking information, courier name, and tracking links.
Modalyst Inventory Lists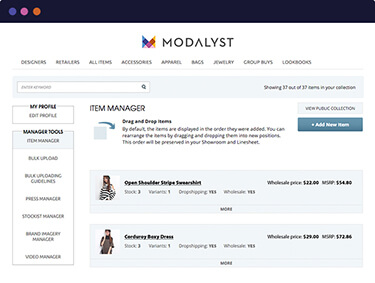 You can arrange products into lists by selecting them for your store, and export them easily based on themes or categories.
An unlimited amount of products are available for sourcing per brand, so you can add as many to your inventory list with no limits on exports.
If you want to swap your curated list of products, it is just a few clicks away.
Modalyst Order Management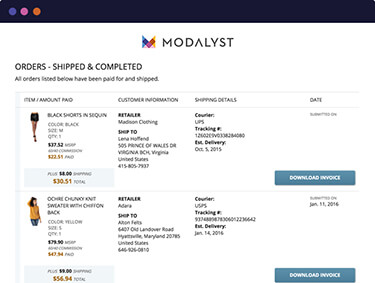 You can organize your orders from a centralized portal on one platform. Manage orders, lists, conversations, and payments in a central platform.
Each item flows automatically through the order management tool with digital purchase orders, so no more paperwork.
Modalyst Export Data Option
Export lists easily in a few clicks.
If you're selling to Amazon, Squarespace, eBay, and other marketplaces or shopping carts, these lists are preset to upload easily on each platform.
This means you get to sell products across multiple platforms too.
Related : Best Softwares For Multi-channel Listing & Inventory Management
Modalyst One-click Sourcing and Personal Domain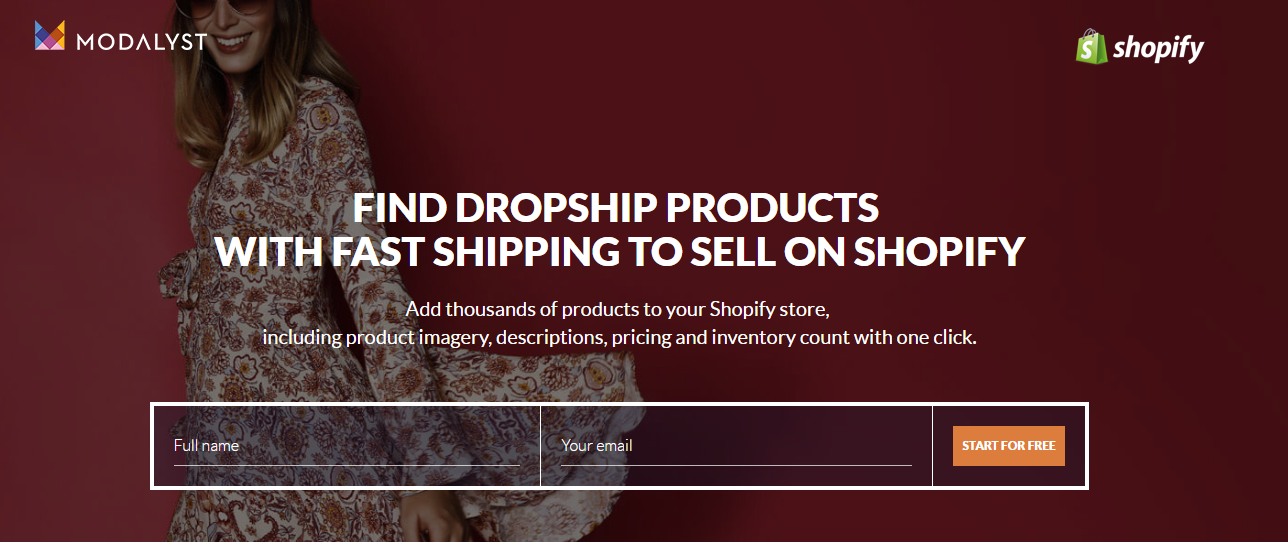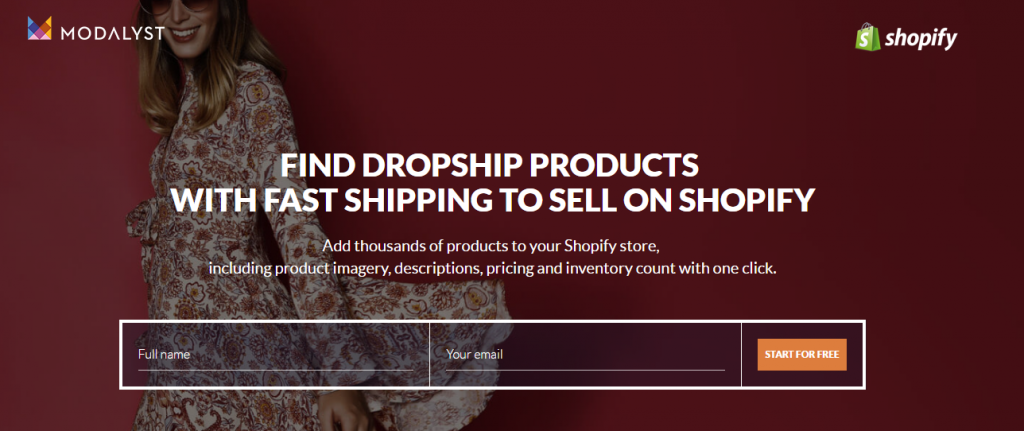 Once you install Modalyst's Shopify and BigCommerce Apps, you can add any item to your store with one click.
Personalize your storefront with your own theme, domain name, and be mobile ready.
Related : Best Shopify Apps For Dropshipping Store
Modalyst Real-time Alerts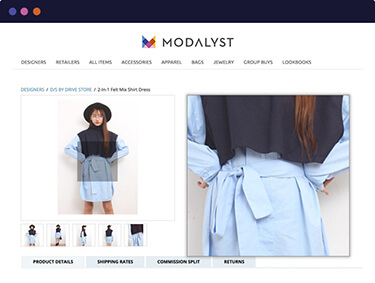 Modalyst offers notifications on inventory levels and automatically informs the retailers selling that product.
Product updates including price, imagery and descriptions, and stock levels are updated in real time through .csv, or on Shopify.
Modalyst Communication Tools
Follow up on brands as they update their profiles or add products, as well as group buys.
You can also chat with brands to better understand their products and backgrounds.
Modalyst Support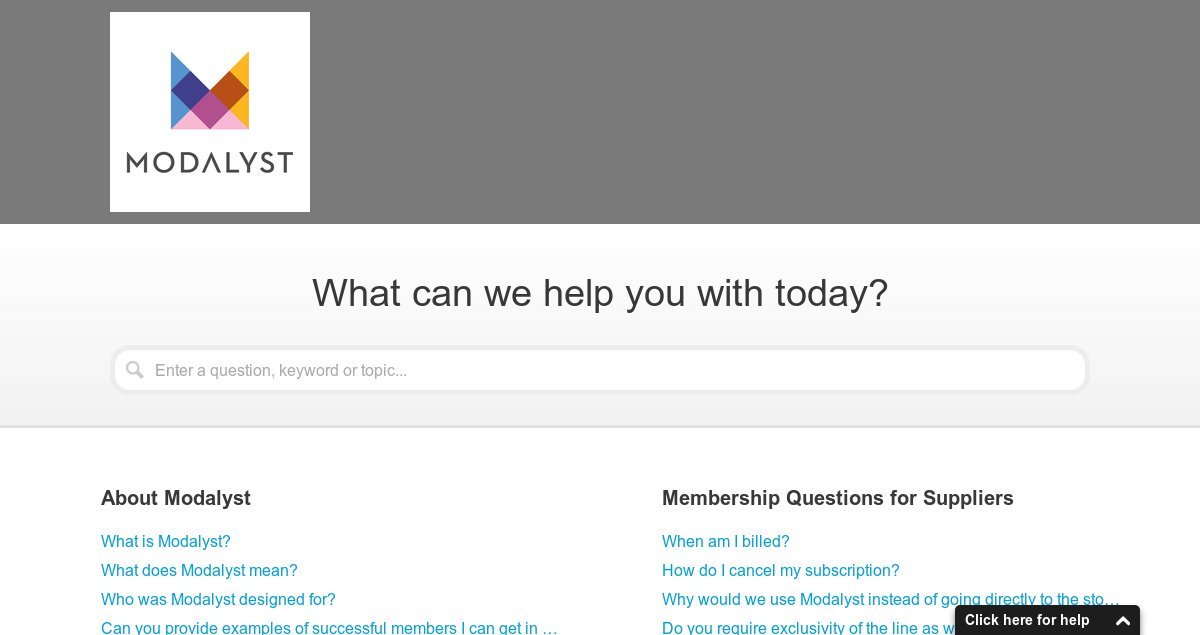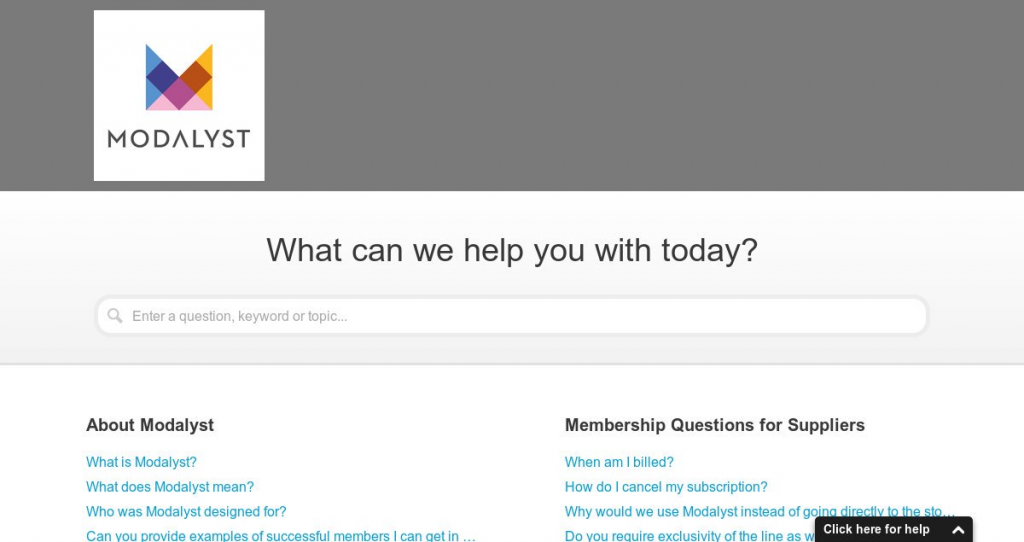 Live chat support is available, as well as dedicated email or phone support, to help you out with any queries.
Also included is showroom and profile uploading, if you're too busy to get it done.
Next we come to the Pros and Cons in our Modalyst review.
Modalyst Pros
Standardized processes and systems
High quality products and environment of success
Handles return policies and commission rates with suppliers directly
Higher profit earning potential
US and EU suppliers
Suppliers ship directly to your store or customers
Information on shipping and tracking sent automatically
Direct integration with Shopify and BigCommerce
Possible Modalyst Woocommerce integration soon
No upfront inventory costs
No paperwork; handle each step on your Modalyst dashboard
Sell products across multiple platforms or social channels
One-click adding products to your store
Inventory level notifications
Data insights on products and profile
Communicate with suppliers directly
Free monthly plan
Modalyst Cons
Limited brandability
Order placing isn't completely automated
5 percent transaction fee on free pricing plan and most premium plans
Must upgrade to paid plans to access full supplier network
Products sold only at manufacturer's suggested retailing price (MSRP)
60 percent payment to brands on each product's MSRP regardless of selling price
Varying shipping times and costs
App operates on annual contract paid upfront or in monthly installments
Modalyst Pricing
Like most Modalyst dropshipping reviews, we finish it with the pricing.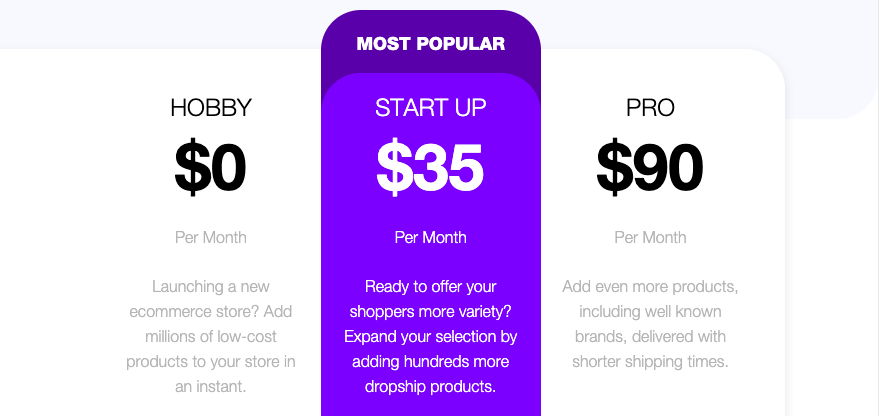 Modalyst pricing includes three plans: Hobby (free plan $0), Startup $35, Pro $90 per month.
Yearly plans cost cheaper with $30 & $67/ month. (Startup and Pro).
Each offers different features based on your business needs.
Is Modalyst Worth It?
If that's what you're wondering, then our answer is Yes.
Modalyst cons don't really outweigh its pros.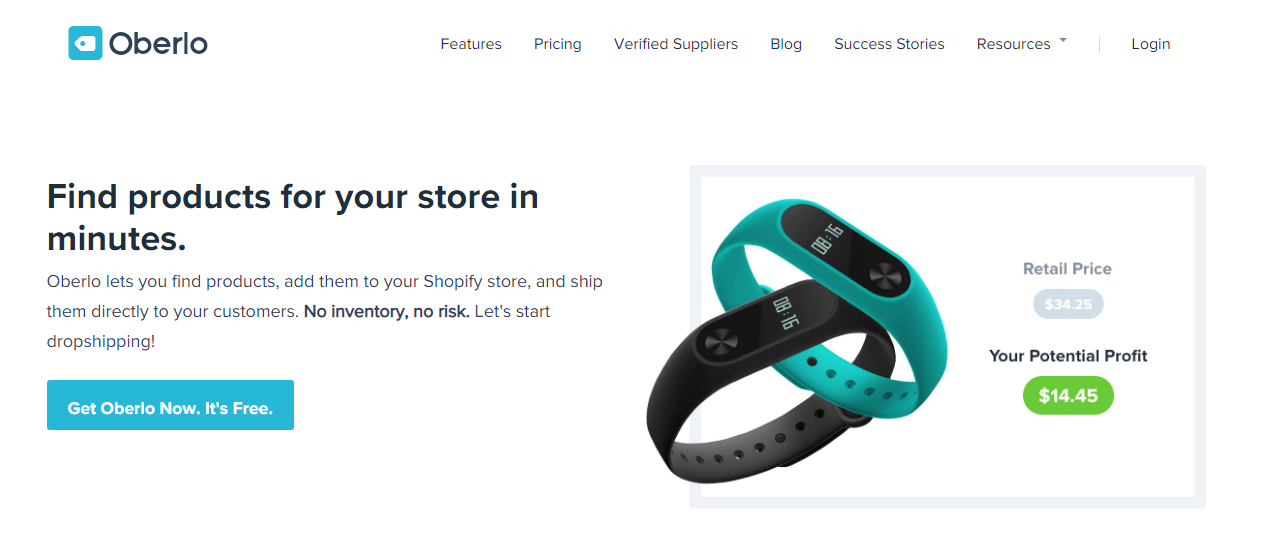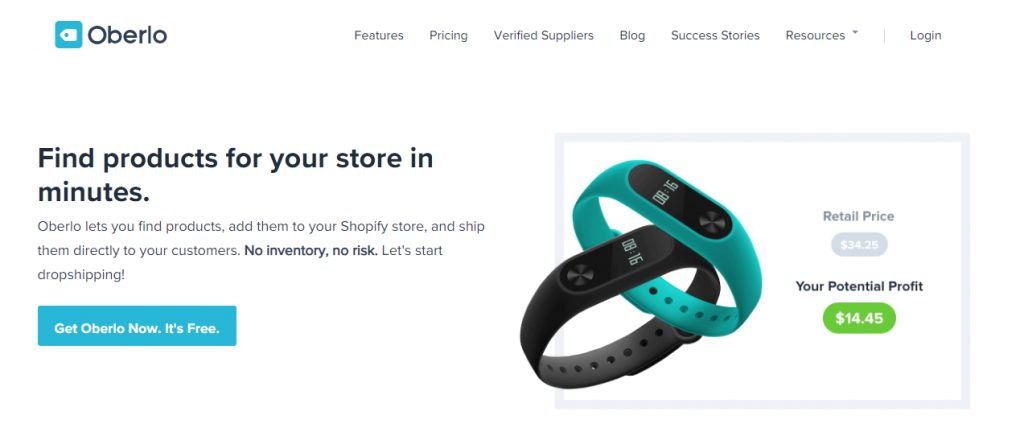 This dropshipping app connects merchants with suppliers, and has since sold more than 85 million products around the world.
With Oberlo, you can import products easily from AliExpress, and directly into your Shopify store from where they're shipped directly to wherever your customers are, in a few clicks.
Once a sale is made, the supplier ships the products straight from their warehouse to the customer's doorstep.
Merchants need not worry about storage, packaging, or shipping, just focusing on growing their brands and selling.
What's more, you can select Oberlo's forever free plan and start dropshipping immediately.
Oberlo Marketplace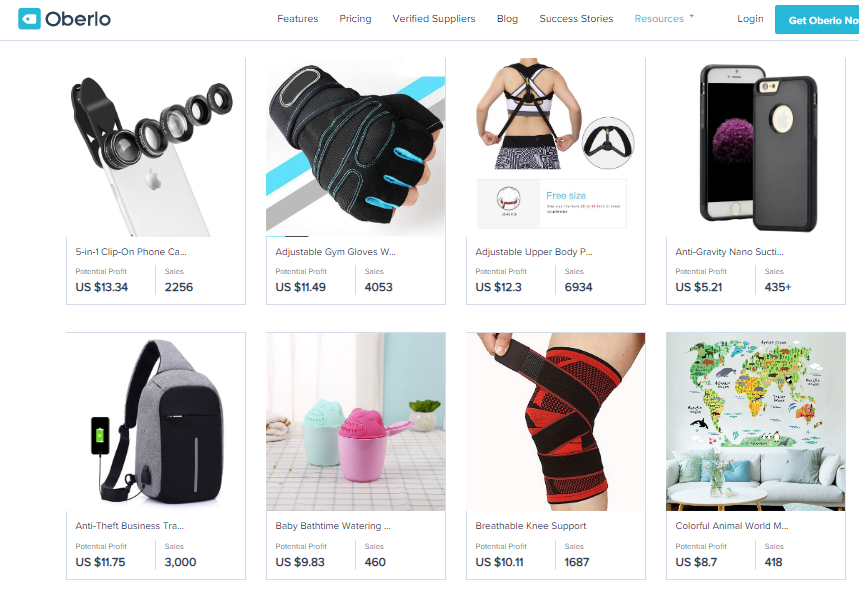 Oberlo's marketplace has a huge variety of products that you can sell online, as it connects you to suppliers across the globe.
Oberlo Statistics
With Oberlo's in-depth statistics on products, you can make the best data-driven decisions, and look at product potential before selling.
Oberlo Suppliers


Oberlo picks out exceptional suppliers for you who are verified and top performers, so you don't have to worry about finding them yourself.
Oberlo One-click Order Shipping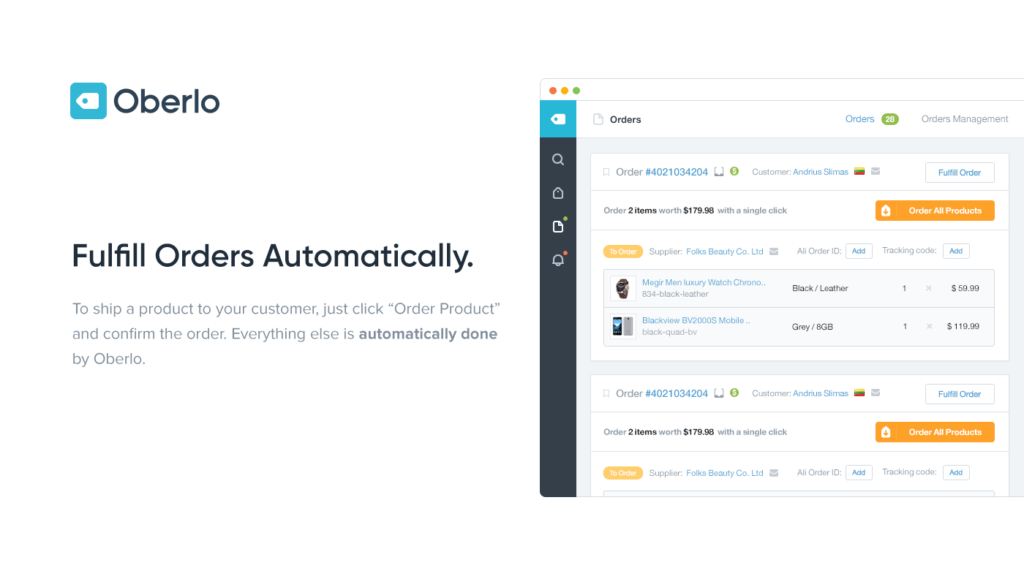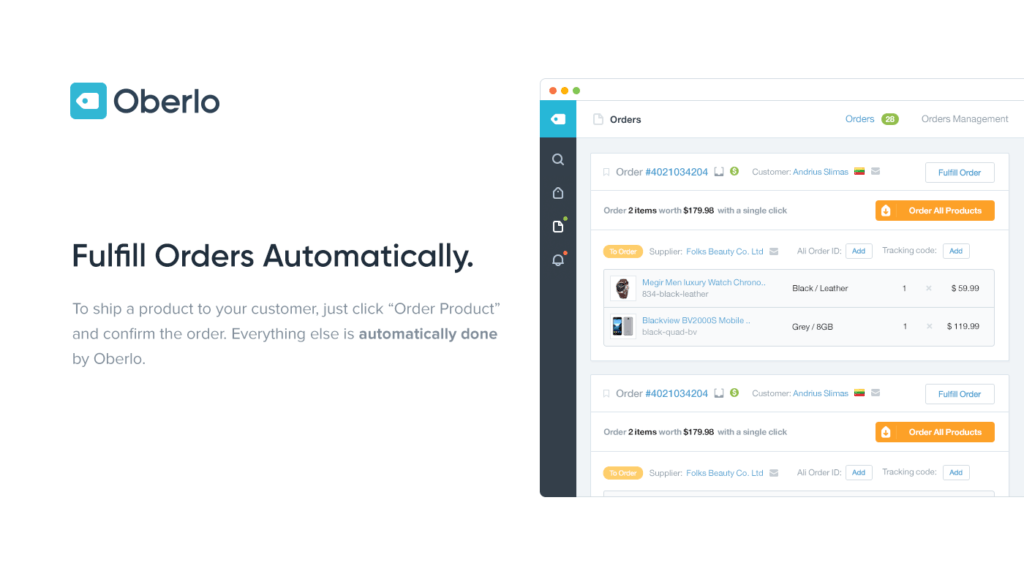 Ship your products to your customer's doorstep by clicking 'Order Product' and confirming the order.
Oberlo will take care of the rest.
Oberlo Product Page Customization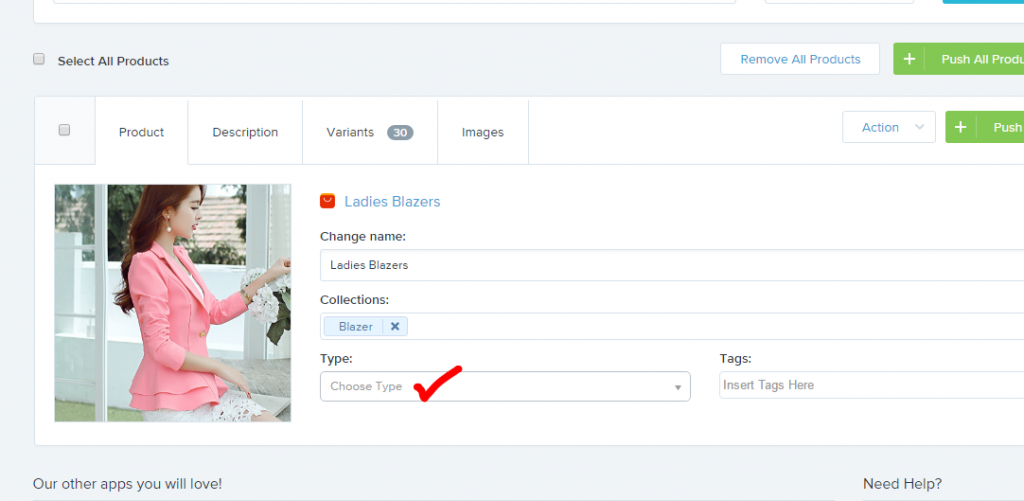 Edit products by changing descriptions, titles, or images as you wish.
Related : Ecommerce Product Image Optimization Examples To Boost Conversions
Oberlo Pricing Automation


Oberlo allows you to create pricing rules and also price products in bulk.
Oberlo Order and Sales Tracking
Oberlo's integrated order tracking lets you know where your orders are at all times.
You can also follow your earnings in a convenient sales and costs dashboard.
Multiple User Accounts
Other people can help you run your online store.
Oberlo E-packet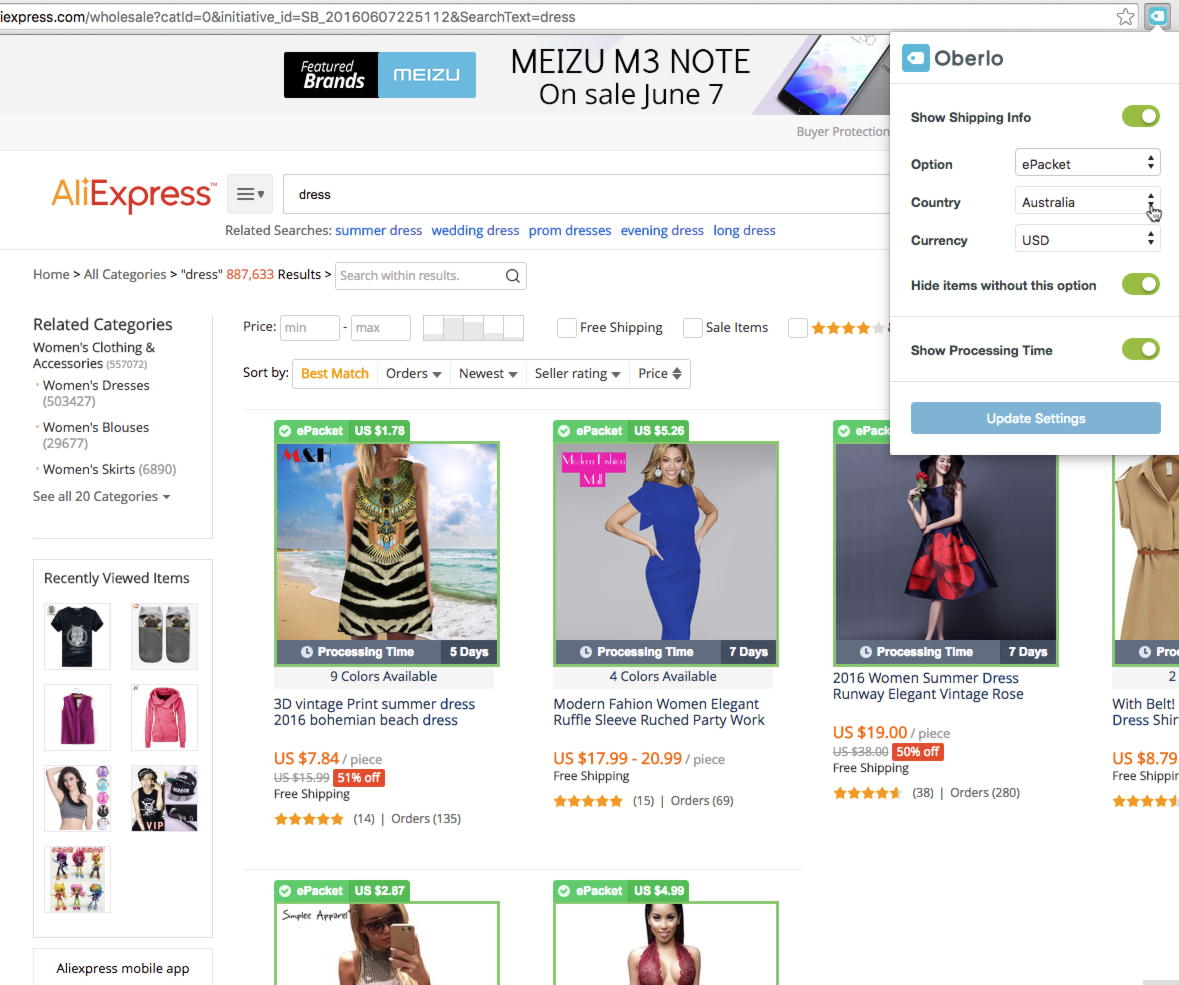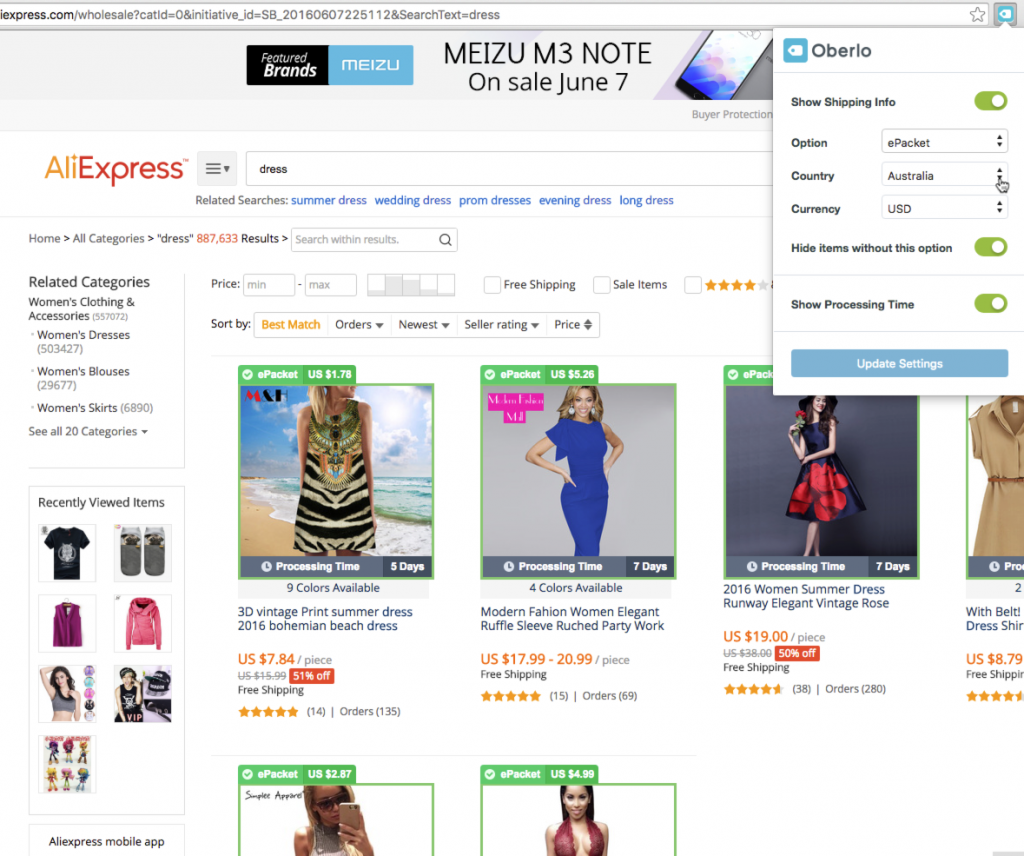 This feature allows you to filter and import only products with fast delivery times.
Oberlo Product Wish Lists
Oberlo allows you to manage multiple wish lists and directly import products.
Connect Existing Products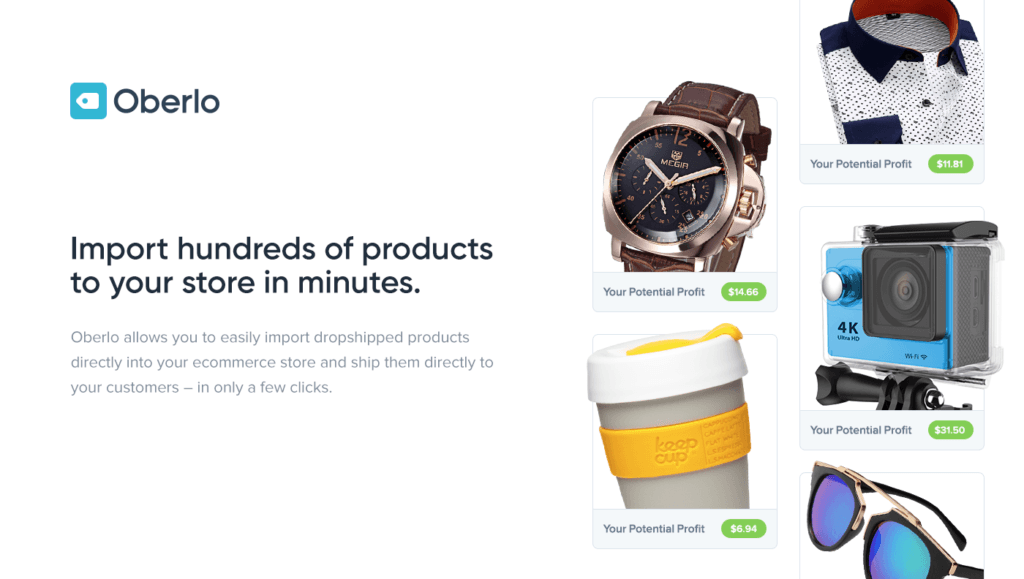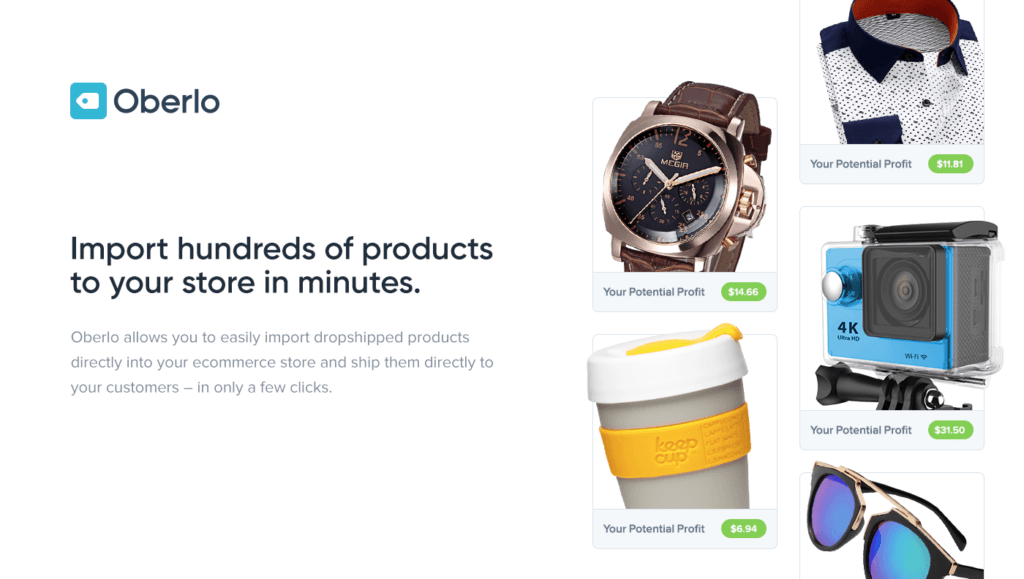 You can connect the products you're currently selling to your Oberlo store.
Change Product Suppliers
Oberlo lets you switch easily between suppliers who offer different prices.
Oberlo Pricing


Oberlo offers three different plans: Starter (100 percent free for up to 50 orders monthly)
Basic ($29.90 with up to 500 monthly orders), and Pro ($79.90 for unlimited monthly orders).
Oberlo Pros
Simple to use
Well-designed interface
Import goods in a few clicks
Integrates seamlessly for Shopify
No inventory or product stock needed
Automatic order fulfilment
Shipment directly to customers
Customize products to your liking
Easy switching of suppliers as you like
Customer support resources
Buy Oberlo store instead of building one from scratch
Oberlo Cons
Products manually added to Shopify store
Only available on Shopify
Products only sourced from Oberlo and AliExpress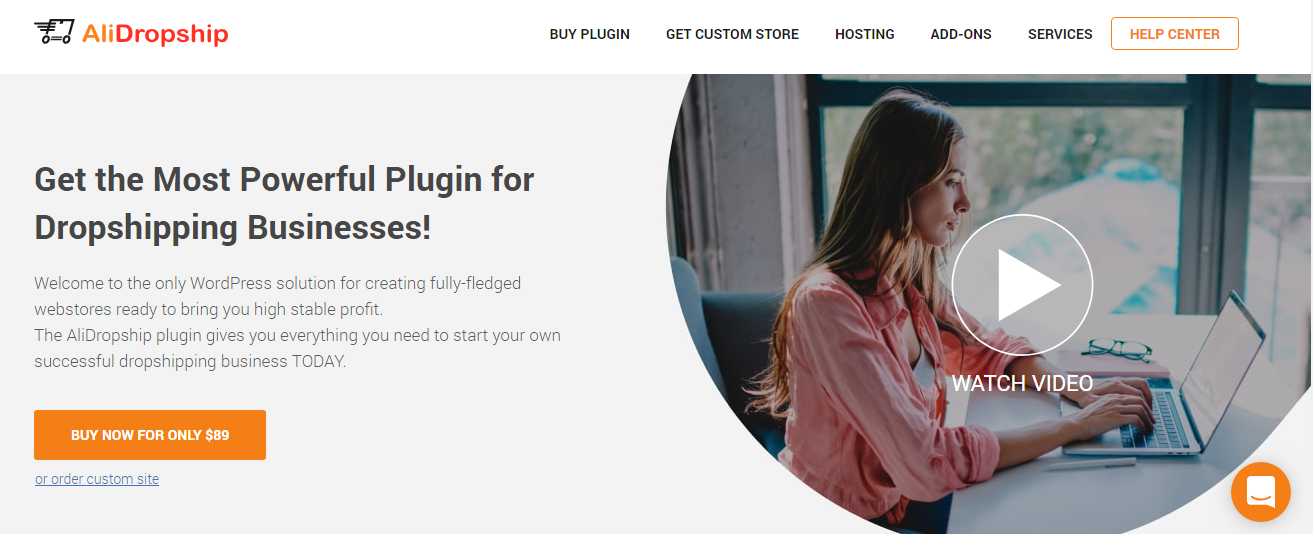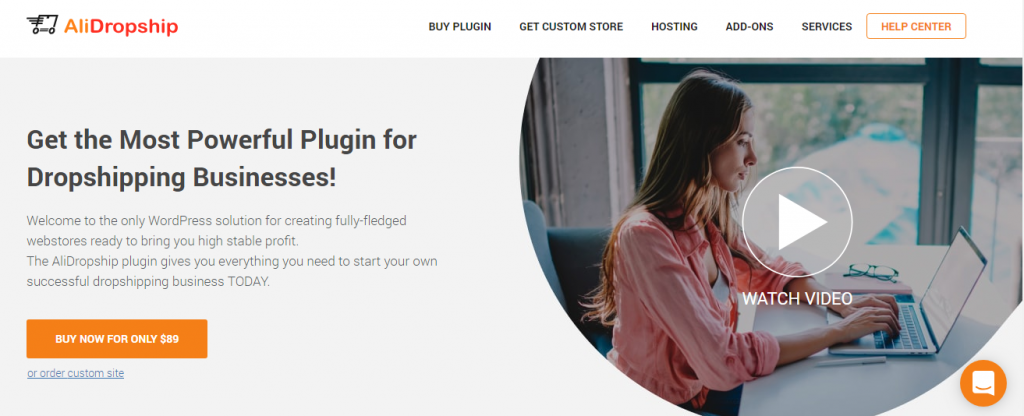 Talking about Modalyst or Oberlo alternatives, Alidropship is right up there on the list.
AliDropship is a highly rated ecommerce plugin designed to streamline dropshipping, and integrates with WooCommerce and WordPress.
Related : Best WooCommerce Dropshipping Plugins
Whether you have a website or ecommerce store, you can add a dropshipping element to it by installing AliDropship plugin.
It also offers a range of custom-built stores with varying prices depending on the features you need.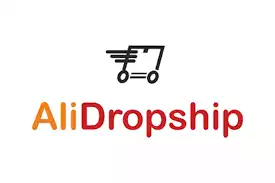 We earn a commission if you click this link and make a purchase at no additional cost to you.
AliDropship Hosting
This option is available for ecommerce site owners.
Hosting prices aren't high considering the other benefits you get, though there's a limit on disk space.
Automated Dropshipping
Time-saving features like automatic order fulfilment are available, without which you'd do it manually per order.
You also get to set automated price updates based on price changes from suppliers, to maintain profit margins.
AliDropship One-click Plugin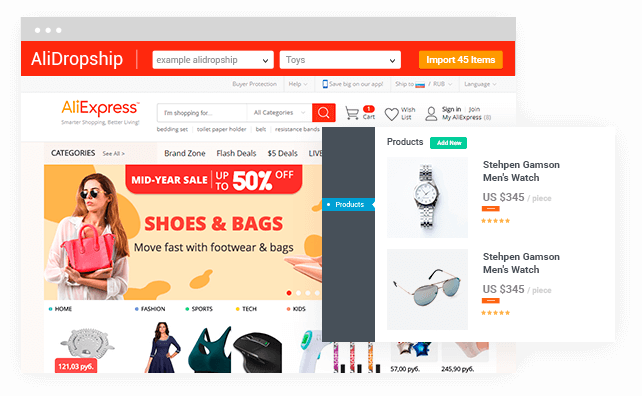 You can turn your whole WordPress site into a fully-functional ecommerce store in just one click, with dropshipping options.
Related : How To Launch Your Alibaba Dropship Business With Alidropship
AliDropship Add-ons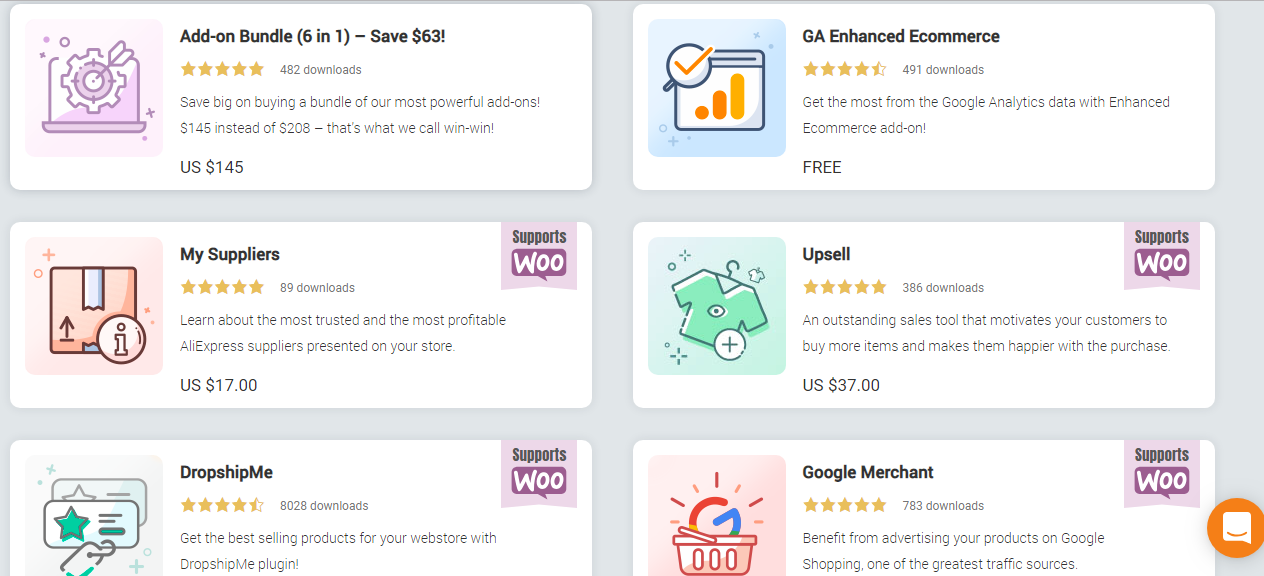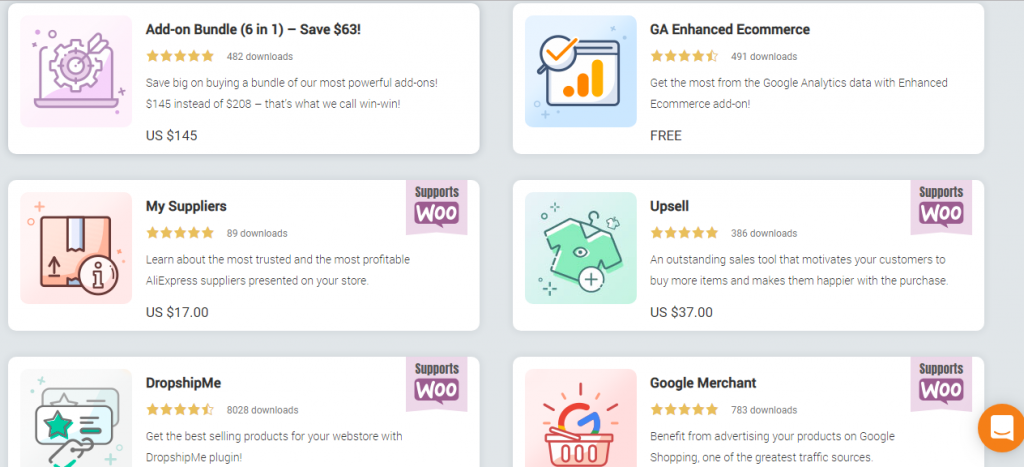 Awesome add-ons like Facebook Business and Google Merchant, are available, plus you can find and import top quality goods from every product category in AliExpress.
AliDropship Site Customization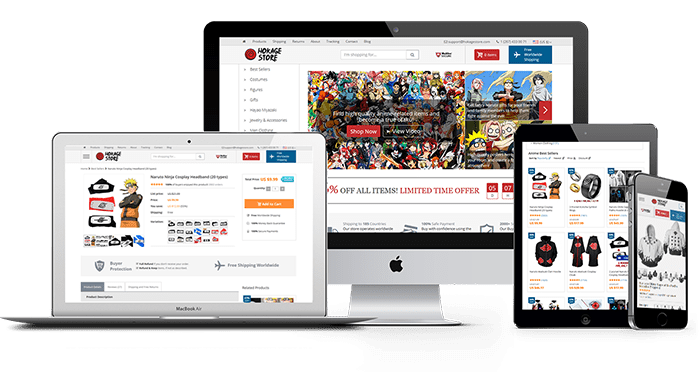 Several built-in themes are available including WooCommerce support, product variations, and a built-in image editor.
AliDropship Marketing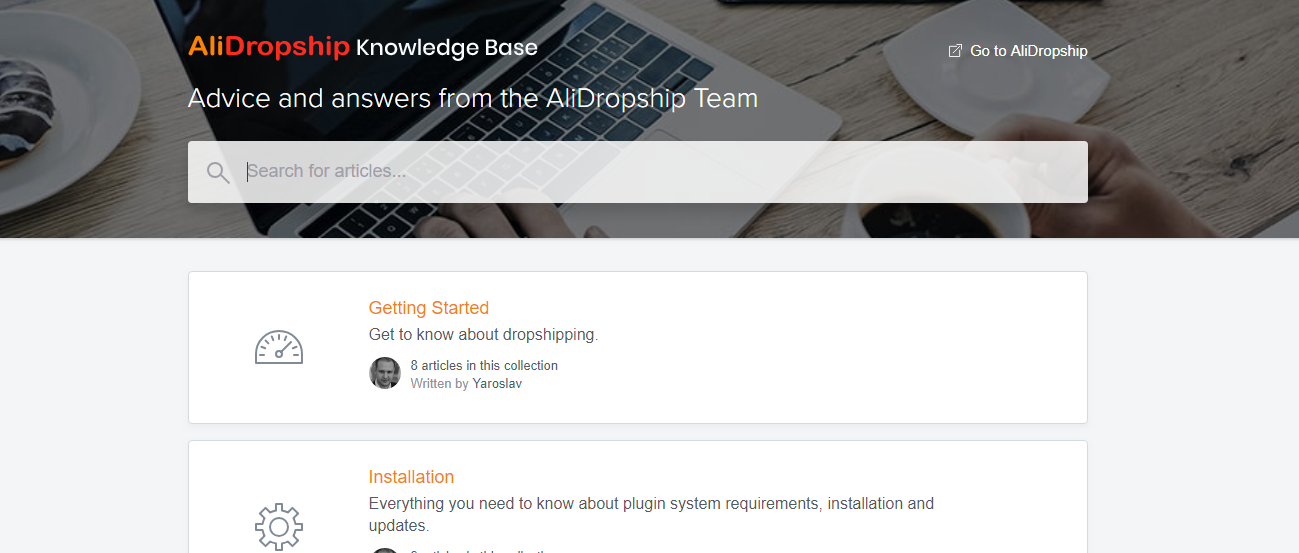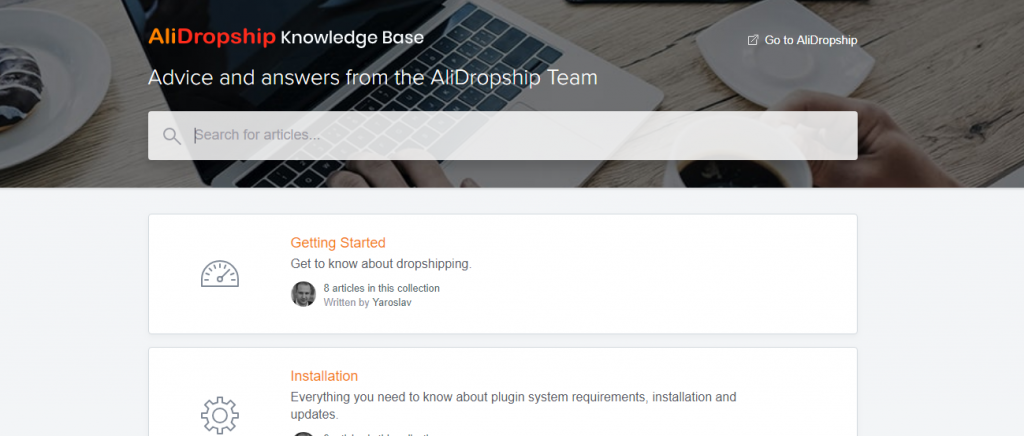 This section is unique from other dropshipping apps, and includes an option to share discount coupons with customers.
You can also set up email lists, product reviews section, and an abandoned cart feature to bring customers back to your site.
AliDropship Support
AliDropship offers free support as long as you get a custom website built by them or pay for the WordPress plugin.
Email is the primary way of contacting their support team or social media (Facebook and Twitter).
A knowledge base is available with helpful articles that answer some commonly asked questions.
Plus a guide, blog, and community forum to chat with other AliDropship users.
Other notable features include:
Product reviews
Live statistics
Payment gateways integration for processors like PayPal and Stripe
Inventory management.
All-in-one dashboard
Cash-back system (earn up to 12 percent commission per purchase as a bonus to your revenues)
Free updates and support.
AliDropship Pricing
AliDropship may not be as price-friendly and doesn't offer a free plan or trial option.
So you have to pay the full $89, even if you don't intend to use it or you're testing it out.
Hosting plans are Silver $48 per year, Gold for $86, and Platinum for $220 per year, with different benefits, features, and tools.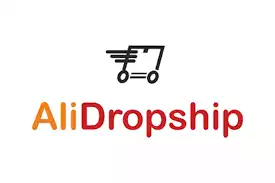 We earn a commission if you click this link and make a purchase at no additional cost to you.
Modalyst or Oberlo: Which Is The Best Dropshipping App?
So here we come to the conclusion of this comparison between Oberlo vs Modalyst.
As we've already seen, Modalyst offers high quality suppliers, which is a priority for most ecommerce stores.
Plus it is an efficient solution to consolidate your product search process and order management system.
Modalyst puts a lot of care and effort into curating its supplier network, pairing this with pricing, shipping and return policies.
That are pre-negotiated. These are all beneficial for their merchants and customers.
Oberlo, on the other hand, understands the challenges ecommerce retailers face in terms of order fulfillment and creating products on their sites.
Its one-click and/or automated systems, and inventory updates make all the difference when increasing product offerings in your store.
Oberlo's unique partnership with AliExpress gives it a competitive edge over rival apps.
In terms of pricing, Oberlo's features per plan are its biggest negatives, like not offering order tracking in their Starter Plan.
Also, the difference between plans is steep, but Oberlo still delivers on its promise of easy dropshipping.
Modalyst, on the other hand, charges transaction fees and users have to upgrade to paid plans to access the full supplier network.
As to which one is best, it all depends on your needs as each app offers some unique features based on the kind of products you intend to handle.
Both are thoroughly tested by Shopify's community, and are highly reviewed and rated.
But weigh the pros and cons vis-à-vis your business needs, before settling on one.
Related : Woocommerce vs Shopify vs BigCommerce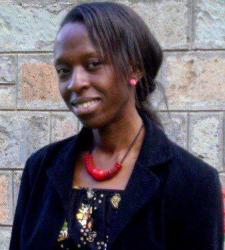 Author: Elsie Biage
Elsie started off as a freelance business and tech journalist. Having written for publications like Lifewire, and WindowsReport, she has garnered immense exposure over the years. She is a certified social media expert with deep interest in internet marketing, ecommerce and information technology.