Dropshipping has been trending for sometime now. It typically is a supply-chain management system, where retailers or e-store owners do not physically store the products they sell.
Instead, they just purchase the product online from a third party, and get them to ship it directly to the customers.
In other words, these retailers or e-store owners never actually see or handle the products they sell.
Dropshipping is being used by several digital marketers who virtually connect with thousands of suppliers and wholesalers around the world, for buying the products on a wholesale/ minimum price, and then selling them for a profit through their own ecommerce stores.
They completely avoid the hassles of maintaining a warehouse or shipping the orders.
So if you have some money to invest, you can easily make a fortune through this way of business. Of course, you need to have an ecommerce store already set up before you can start.
Though it's easy to find Oberlo reviews on the internet but what's important is to find the one which talks about it in detail.
In this Oberlo review, we would talk about all. Oberlo features, how does it work, price, who it is for, pros and cons etc.
So let's get started and begin with our Oberlo review.
What Is Oberlo?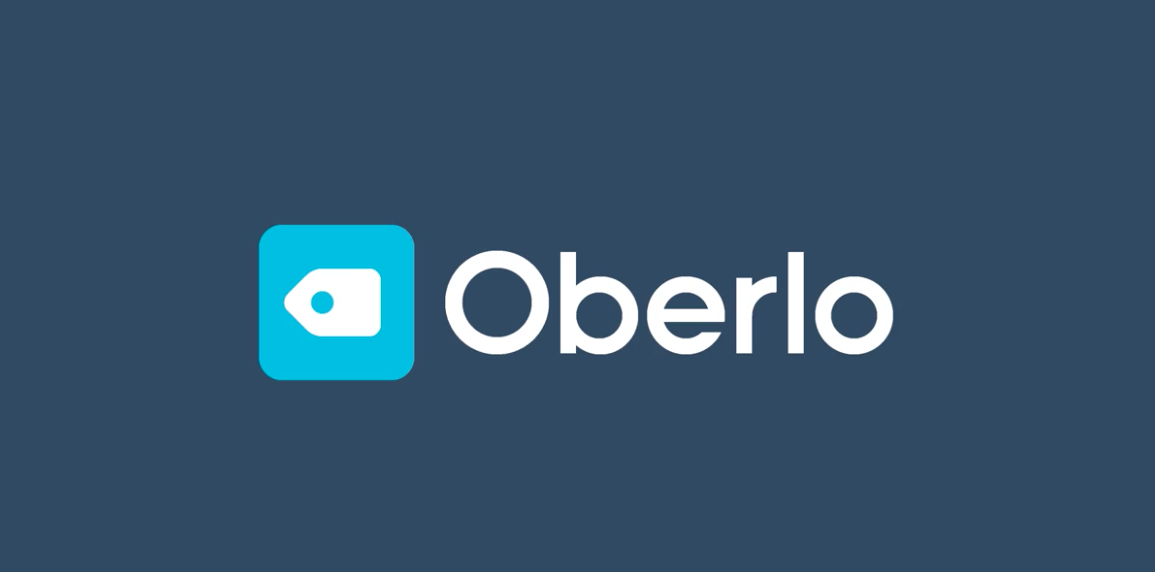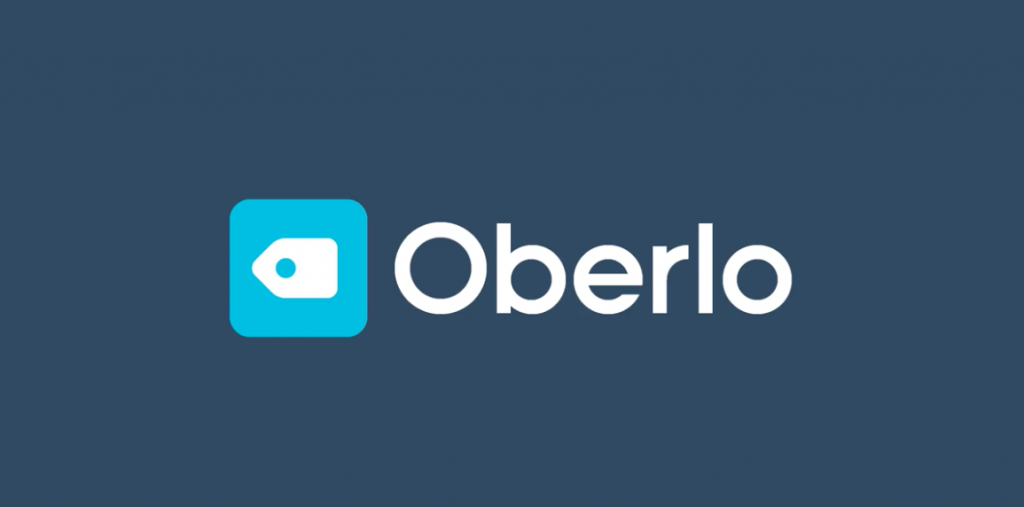 Are you new to dropshipping? No worries. We tell you what is Oberlo?
Oberlo is a popular dropshipping app designed specifically for Shopify hosted sites.
It specializes in simplifying the entire dropshipping process in just a few clicks, making it easy-to-use even for the newcomers.
Oberlo allows you to quickly import hundreds and thousands of dropshipped products from the Chinese stores like AliExpress or Alibaba – directly to your ecommerce store.
Related : How To Launch Your Alibaba Dropship Business With Alidropship
You can then create your own product-descriptions and setup the desired pricings for those products to be displayed on your site.
Once your order is ready to go, Oberlo handles the complete packaging and delivery of the orders to your customers, tracks the shipment status and even notifies them through emails.
Oberlo extension can easily be downloaded and installed on your Shopify store.
The dashboard provides a 'Get Started' section (where you can attempt to set up the pricing rules and install your first product), along with several video tutorials that explains how to use Oberlo.
==> Click here to get a start with Oberlo for free <==
Oberlo Features
Oberlo gives you the access to thousands of suppliers along with their product details, product images and pricing. You can choose and switch between the suppliers most suitable to you.
The Oberlo chrome extension button allows you to easily import the products while browsing through the AliExpress catalogues.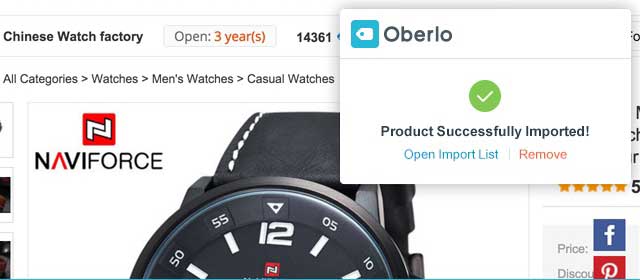 The Manage Product interface is simple and organized, and enables you to search and view your products, set your featured products, or import lists without difficulty.
It also enables you to select the right kind of product for your store for generating maximum sales. Using the 'Search Products' tab, you can enter the right keywords and the categories (like price, score, volume-sold) from where you want to search the targeted products.
You can even view the information about your sales and earnings for each product as well. This helps you get an idea about which product you need to add and which should be taken down.
Interesting Read : Modalyst Vs Oberlo

Apart from importing the products using this tool, you can also connect your 'existing products' (the ones you are already selling on your site) to Oberlo as well.
It even offers you the ability to manage multiple wish lists and import products directly from there, while the ePacket Filter allows you to import products with the fastest delivery times.
Setting the pricing manually for thousands of products can be painful. But with Oberlo extension, you have a complete control over your product price.
You can either multiply the original AliExpress price or determine a Fixed Markup price.
Click here to get a start with Oberlo for free
Advanced Pricing Rules can be applied to set up your own product margins across several cost ranges.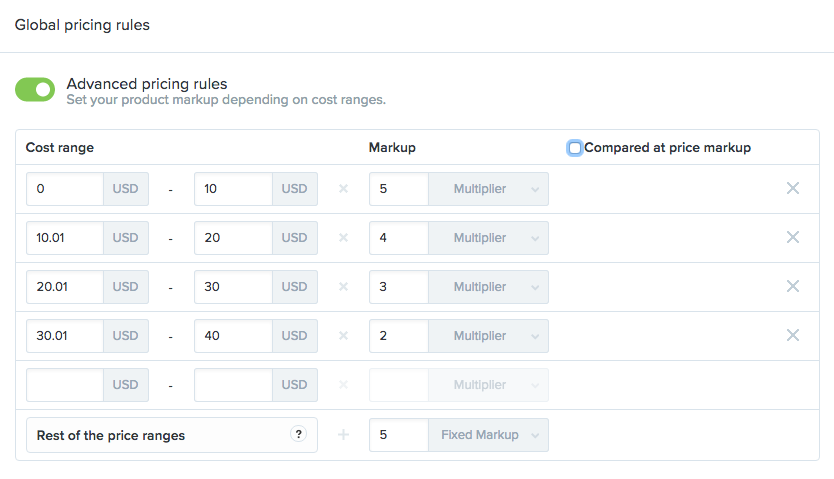 And whenever an order is placed, you just need to search that product in your inventory and hit the 'product order' button and pay.
Oberlo then automatically handles the rest of the order process that involves the packing and shipping of the product to your customers.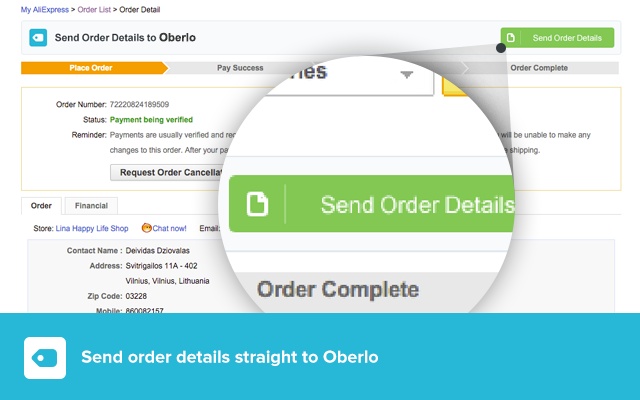 Oberlo also keeps an eye on the product-stock levels, so that you don't sell anything that is out-of-stock. It even notifies you of any change in the product-price from the supplier's end.
Also Read : Best Shopify Apps For Dropshipping Store
How Does Oberlo Work?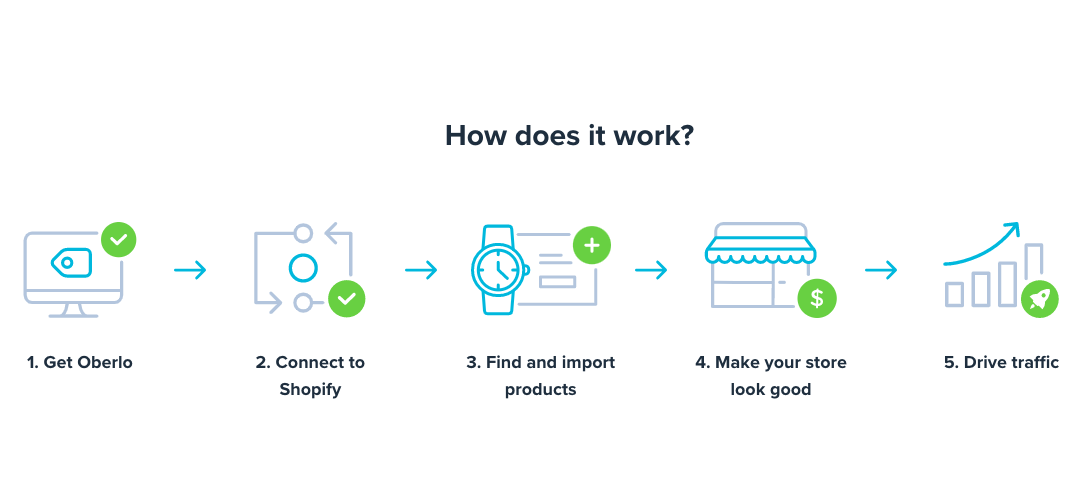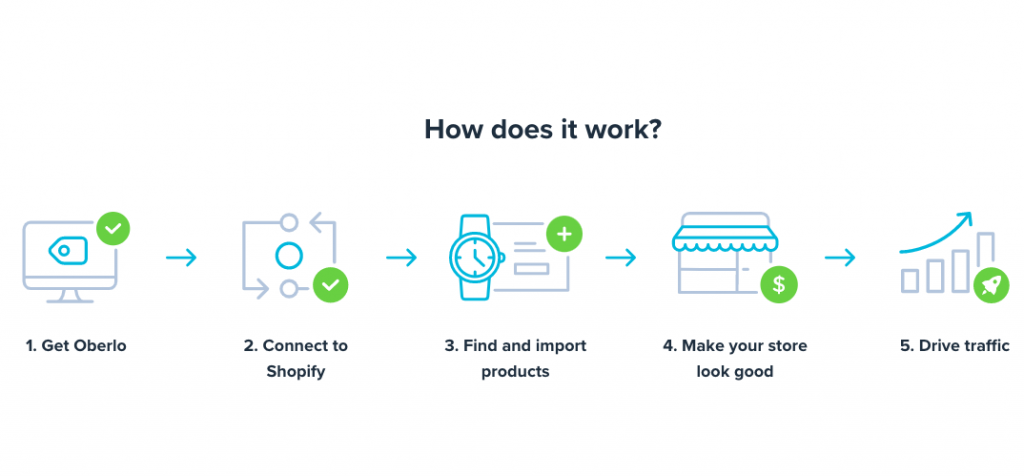 Now we tell you how Oberlo dropshipping works.
When a customer places an order for an item on your e-store, your store immediately syncs up with Oberlo.
You just need to open the Oberlo dashboard, view your order list and complete the transaction for that item by hitting the 'order button' against that item. The rest is literally magical.
As soon as you click the order button, Oberlo opens up AliExpress (or the site where you imported your products from) and searches for the ordered item.
It then adds the item to your cart and automatically fills up the name and shipping details (of the customer) and waits for you to press 'BUY'.
Once the order gets shipped to the customer, Oberlo then proceeds to update the order status on your e-store, notifies the customer about the delivery and even emails them the tracking number.
Interesting Post : Salehoo Vs Doba : How To Find The Best Dropshipping Suppliers
Who Is It For?
Oberlo was designed for dropshipping. So anyone who has dropshipping as a part of their business can install and sync Oberlo to their ecommerce stores.
It saves both time and efforts of handling multiple orders and several form fillings.
Even individuals and small entrepreneurs looking to explore dropshipping opportunities can make use of Oberlo Shopify app.
Oberlo Pricing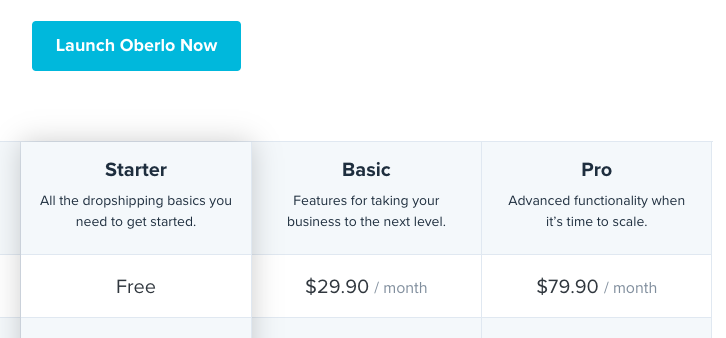 Oberlo pricing has three plans.
Oberlo Free Starter Plan includes all the main features like daily product synching, automated order fulfillment, free Oberlo chrome extension etc.
It allows you to list 500 items and sell up to 50 items per month, making it more suitable for the beginners.
The Basic Plan ($29.90 /mo) provides a setup for 10,000 products and 500 orders per month and includes features like shipment tracking and orders monitoring.
The Pro Plan ($79.90 /mo) provides a setup for 30,000 products with unlimited orders per month, plus multiple users and multiple sales channels.
Click here to get a start with Oberlo for free
You Might Want To Read : Salehoo Review
Oberlo Pros & Cons
Pros
Seamless integration with the Shopify store
Clean and simple interface with easy usability
Time and effort saver
Automated order fulfillment
Automatic price updates
Fast scalability
Video tutorials for clear and detailed understanding
Cons
No flexibility to source from other sites
Quick Wrapping
There is no fun in spending your entire day manually filling up forms, to order products on AliExpress.
The ease of automation provided by Shopify Oberlo app not only saves you the time, but also the hassles of processing hundreds of orders every single day.
The easy-to-use dashboard and the multiple ways to import the products – based on price, volume sold per month as well as the scores, allows to you to quickly set up and expand your store on a daily basis.
Worth Reading : Doba Dropshipping Review
The flexibility of setting up your own pricing for the products, helps you generate easy profits.
All this without having to worry about the order packaging, deliveries or even the follow ups with the customers.
Dropshipping with Shopify and Oberlo is extremely simple and fun.
If you are seriously considering dropshipping, then look no further than Oberlo Shopify app.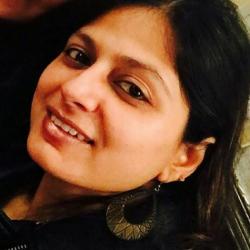 Author: Divya Dube
Divya Dube is an e-commerce subject writer at
Mofluid
. She loves to research and is an avid reader of technology, psychology and fiction. She is also a gadget freak, a traveller, loves chocolates & music and has an immense passion for writing.