Dropshipping is like owning a brick and mortar retail store, but without having to own a warehouse, maintain inventory, or send ordered products to customers yourself.
It goes without saying that Dropshipping is a 100% online-based business.
This means that the Dropshipper only needs to partner with a supplier who will be responsible for manufacturing, storing, packaging and shipping the products on their behalf.
Here's how it works:
Firstly, the customer visits the retailer's (Dropshipper) online store and places an order on a product.
The Dropshipper then transfers the order and the customer's information to the supplier. This can be done manually or automatically depending on the platform the Dropshipper uses.
Finally, the supplier packages the product and sends it directly to the customer, but in the Dropshipper's name.
This business model is extremely attractive to entrepreneurs who want to go into the eCommerce business but without the exorbitant setting up and overhead costs.
Finding and picking the right drop shipping company for your eCommerce drop shipping business might be difficult.
You need to look and consider among many factors such as features, product catalogue, pricing, shipping options, support, etc.
To make things easier for you we created a list with the 11 best drop shipping companies out there. We briefly did the most popular dropshipping brands review, listing their pros and cons and ultimately concluding the best dropshipping sites.
11 Best Drop Shipping Companies & Websites
1. Salehoo – #1 Dropshipping Company We Recommend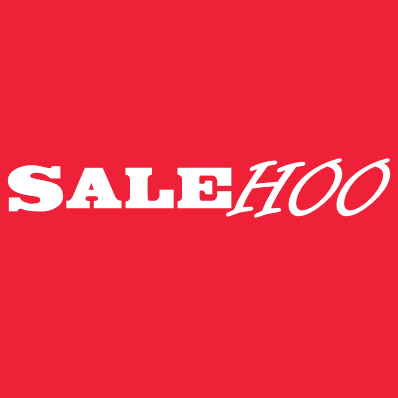 Get Started at $67/year at Salehoo.com
SaleHoo is one of the best dropshipping websites for dropshippers, ecommerce stores, and wholesalers with which they can research and find the most profitable dropshipping products from a directory of certified, low-cost suppliers.
Since 2005, the dropshipping company based in Christchurch, New Zealand, has helped more than 137,000 people start and grow their online drop shipping businesses.
Whether you know about selling online or you don't, or you just want to begin from the basics, SaleHoo aims to help you make it in the world of online selling.
SaleHoo does this by giving sellers access to tons of information on how to find reputable suppliers, sell on eBay, and discover hot-selling, profitable products to dropship plus much more.
Useful Post : Best Shopify Dropshipping Apps For Your Ecommerce Store
SaleHoo Features
Market Research Labs – Discover Best Selling Dropship Products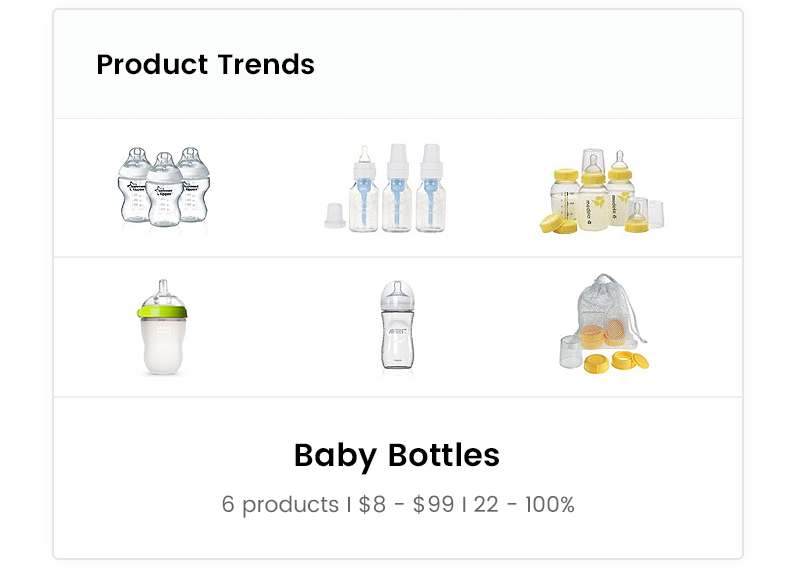 Through this tool, SaleHoo helps you discover and compare profitable product dropshipping ideas.

We earn a commission if you click this link and make a purchase at no additional cost to you.
This way, you can spot in-demand products to dropship and hot-selling trends before anyone else. You can discover the most profitable products to dropship with the highest sell-through rates and profit margins.
You can also find lucrative product ideas and the suppliers stocking them at affordable rates.
Supplier Directory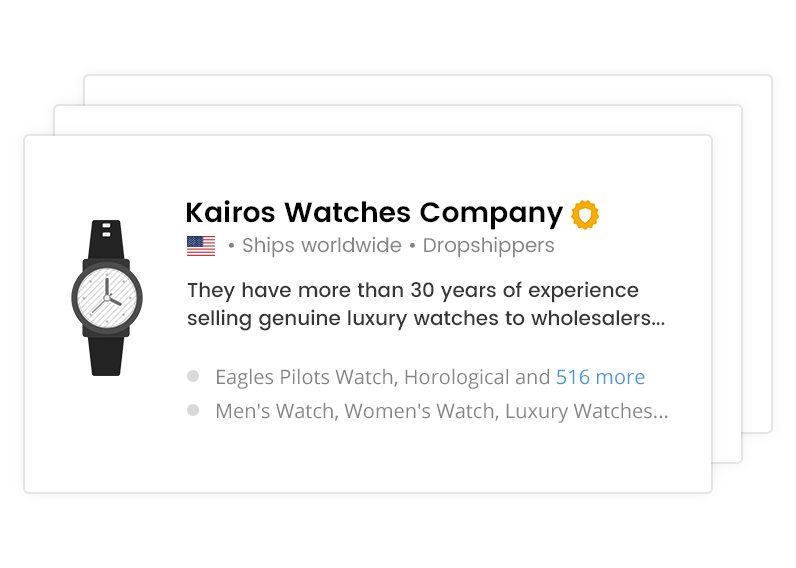 SaleHoo's supplier directory features a long list of certified, trustworthy dropshipping and wholesale suppliers.
Once you set the specific search criteria you're looking for, the tool quickly filters from more than 8,000 local and global certified, low-cost suppliers, plus you get inside deals as a SaleHoo member.
It also organizes details of each supplier and negotiates the lowest costs for your products safely, with no minimum order levels.
Smart Seller Training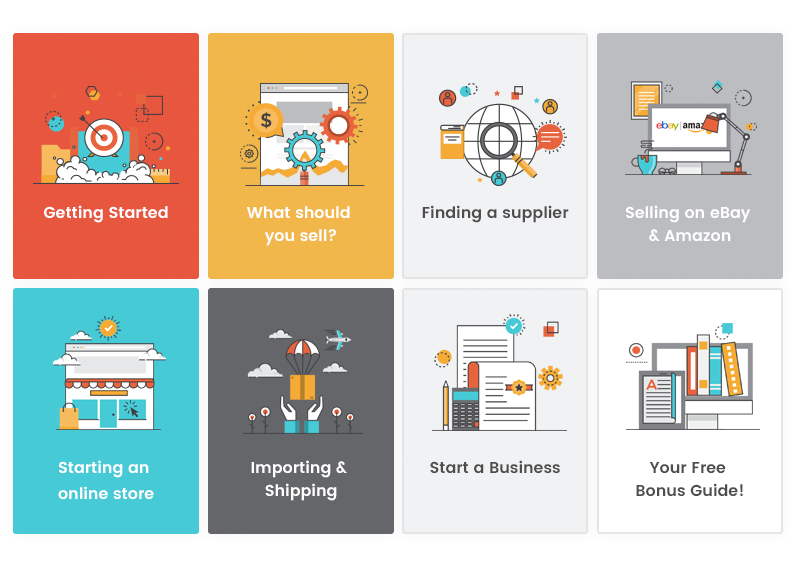 As mentioned, SaleHoo aims to help any seller, from beginners to experts, and it does this by offering helpful guides, video tutorials, an Ecommerce glossary, and online selling information.
You can get step by step training on how to find products, selecting suppliers, and dropshipping, plus much more for effective online selling.
The SaleHoo online community is also available for you to learn from other successful sellers and fast-track the success of your online store or business.
Award-winning Support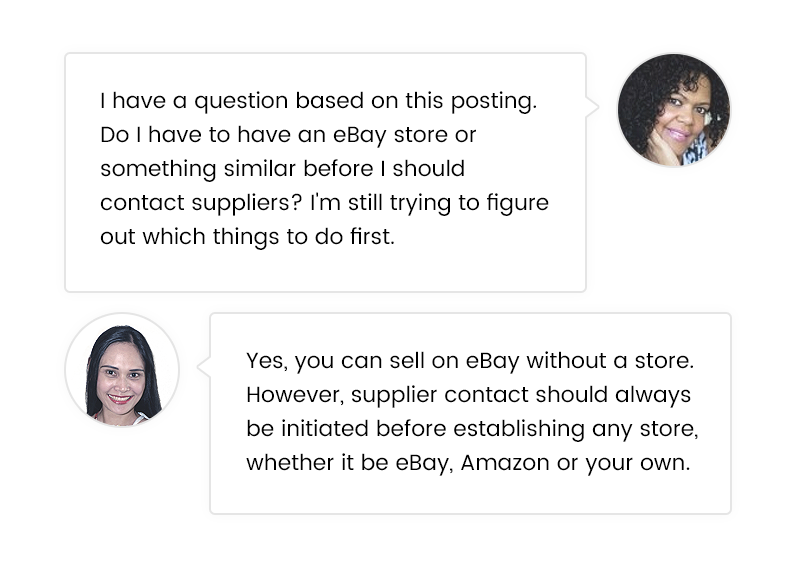 SaleHoo's support offers unlimited one-on-one access via phone, live chat, email, and Facebook.
The team will give you help beyond the basics of online selling, through helpful tools including the research concierge service, tradeshow directory, and online store builder.
No more confusing dashboards; just a simple, easy to use and friendly platform.
SaleHoo Community Forum
Through SaleHoo's community forum, you can tap into the huge base of experts in online selling and get step at each step of the way.
How SaleHoo Works?
Step 1: Finding profitable product ideas to dropship
At this stage, you need to start finding products that are in demand and profitable.
The Market Research Labs in SaleHoo is the tool to key in your search criteria and get a list of the products you can begin selling.
Step 2: Finding best dropshipping suppliers
Need suppliers but you're not sure who to work with? SaleHoo's list of certified, low-cost suppliers is available in its Directory and contains trustworthy, genuine suppliers who stock the products you want.
Step 3: Resell
Once you find profitable products and the certified supplier to work with, contact them and get your new products at affordable costs so you can resell and make huge profits.
Pros: One of the biggest pros of Salehoo is its huge wholesale drop shipping directory.
They have 8,000+ companies in their network that give you access to over 1.6 million products.
This means you can find everything you need, no matter what you sell.
Browsing through the platform and finding products is also extremely easy. Just type whatever item you want to sell and the Salehoo pulls out all relevant suppliers.
Is SaleHoo Legit & Worth Joining?
SaleHoo is one of the best dropshipping websites if you are serious about growing your drop shipping business.
If these 2 sisters can grow their drop shipping business to $50k+ per year in a year with Salehoo, then you too definitely can.

We earn a commission if you click this link and make a purchase at no additional cost to you.
The good thing is all dropshipping suppliers have been verified so you don't have to worry if they are legitimate & scam-free (Source: Salehoo review).
The customer support is also top class. They will be even ready to make a list of the suppliers to try for a specific product you want to sell.
Salehoo also has amazing educational resources to help you grow your business.
You can use the Market research lab to find which types of products are more likely to bring you higher profits.
Additionally, you can interact with other members in the community forum and learn from each other.
The pricing is also low – just $67/year which makes it one of the most affordable drop shipping solution providers.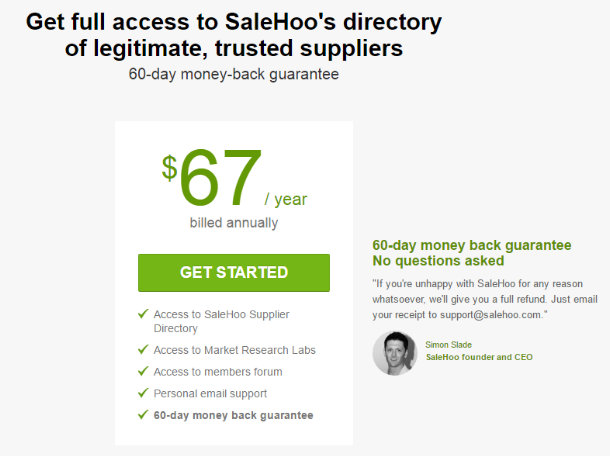 Cons: Unfortunately, there is no free trial. You will need to pay for Salehoo to use it.
The good thing is there is 60-day money back guarantee. So you can still get a refund if you're not happy with Salehoo.
Another disadvantage is that it might take you some browsing until you find all the best things Salehoo can offer.
If you're not careful, you might miss a lot of things.
Last but not least, the information and training that Salehoo provides might overwhelm you.
The good thing is that you can use the support team to help you when something is not clear.
Related: How to Make Money Dropshipping on eBay (the Smart Way).

We earn a commission if you click this link and make a purchase at no additional cost to you.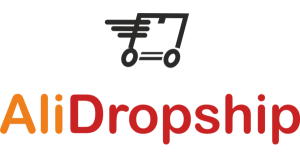 Get Started With AliDropship
AliDropship is a Aliexpress Dropshipping WordPress plugin that converts the WordPress installation into an online AliExpress dropship store.
It is a great WordPress AliExpress dropshipping plugin that helps new entrepreneurs to start an online business with WordPress.
You can browse through the products listed on AliExpress and import products directly from AliExpress into WordPress store.
AliDropship is a creation of a team of dropshippers and developers who decided to bring together their common experiences and create this project.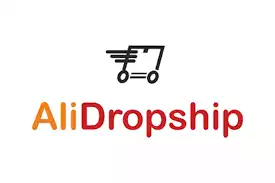 We earn a commission if you click this link and make a purchase at no additional cost to you.
More than a decade of web development in several different niches came together to create a tool that lets you get products of premium quality through AliDropship.
The company has been running many dropshipping stores of their own, so they don't just create software or develop webstores for their customers.
They've accumulated strategies and tricks in every niche they deal with, incorporating the skills and market knowledge that deliver maximum conversions and income.
AliDropship has a vibrant community of dropshipping business owners with success stories that they share about how to get high income from your own webstore like they did.
This high paying business model allows you to get up to a 1000 percent return on your investment, making dropshipping the most profitable online business model to date.
Most functions of its plugin are also fully automated, so you can become a pro at dropshipping whether you have experience or not.
Related : How To Launch Your Alibaba Dropship Business With Alidropship
How AliDropship Works
You can start your own dropshipping business with AliDropship in a few simple steps.
Its dropshipping solutions are designed to suit every type of entrepreneur, whether you're building your own store by yourself, or you want it done for you by the AliDropship team of developers.
There are two options to doing this:
Get A Dropshipping Store Done For You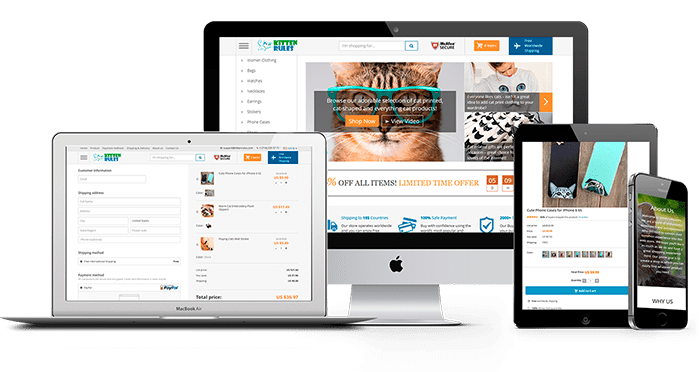 If you prefer to have the AliDropship team create and build the dropship store for you from scratch, here's how it works: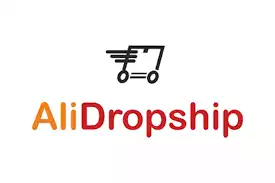 We earn a commission if you click this link and make a purchase at no additional cost to you.
The team will build a webstore from start to finish
They'll work with you to select the most profitable niche
A unique design is created that matches your exact preferences, with a personal manager at hand to guide you along each step
You get a turnkey dropshipping business ready, with no work required or experience necessary from you.
Now you're all set and ready to rake in the profits.
Worth Reading : Alidropship Review
Custom made stores come at a cost though. Below are the pricing plans for ordering a custom store:
Basic plan: with this, you get all tools necessary for an easy and fast start to your dropshipping business at a one time payment of $299. An extra $48 per year gets you hosting with free SSL
Advanced plan: this package offers more features and marketing tools to grow your business rapidly. It costs $499, plus $48 per year for hosting with free SSL
Ultimate plan: this is great for a hassle-free start ready to use store for immediate profits. It costs $899 and $48 per year for hosting with free SSL
Get The AliDropship plugin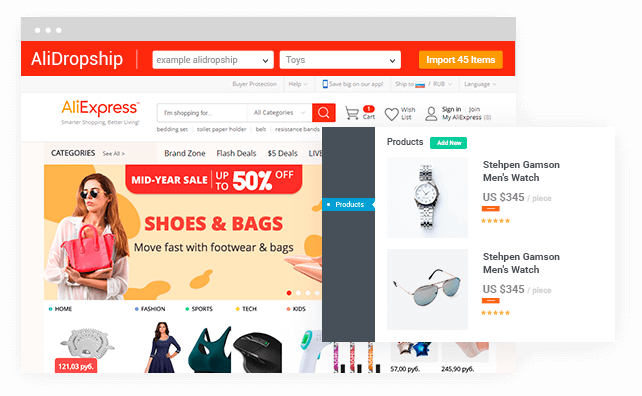 If you don't want a store custom-created for you, the AliDropship plugin is available with which you can import products from AliExpress with a single click.
It is easy to install and customize, easy to manage and market products using automated solutions, plus you have an array of add-ons to select from to boost traffic and sales.
The plugin is fully automated to bring in sales 24/7, and comes at a one-time payment of $89.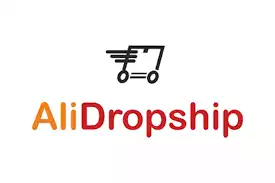 We earn a commission if you click this link and make a purchase at no additional cost to you.
Alidropship WordPress Plugin Pros/ Features
Installation process include auto updation of product information, auto updation of fulfilled orders, and also automated tracking of goods
Search and import of products from Aliexpress into WordPress is simple and quick. There are different integrated filters to help find the desired products. One such filter is Epacket, which is most affordable and fast.
Auto Updating ensures that no out of stock item is available for sale. The plugin's auto-updating system automatically keeps a track of stocks in hand, price changes and other change in data or information from Aliexpress.
Pricing Automation allows you to use the price markup formula so that there is no need to edit the price manually on system.
There is no limit on the number of products that Alidropship WordPress plugin can import, so keep as many products as you wish.
Orders are fulfilled automatically, just over a click of order button. No manual process required.
Alidropship wordpress plugin offers an auto order tracking system, which result in happy customers as it tracks their orders and send them email notifications automatically.
Not just the products, Alidropship WordPress Plugin also imports products reviews from Aliexpress into wordpress, assisting customers to buy products based on the reviews.
To improve the sales figures, there are in-built Marketing Tools. It includes email list, discount coupons, abandoned cart, etc to increase conversation with customers.
With the cash-back system, you can earn more income for being an Aliexpress affiliate.
Alidropship wordpress plugin gives you an option of low cost web hosting ($48/year). There is no subscription fees to be paid every month. Updates and 24/7support comes for free.
You can even order a custom web store with professional looking store themes absolutely free.
With the WooCommerce support, you can add variety of Woo themes and extensions by availing the Woocommerce AliExpress Dropshipping Plugin.
Explore : Best WooCommerce Dropshipping Plugins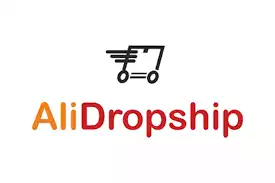 We earn a commission if you click this link and make a purchase at no additional cost to you.
Alidropship WordPress Plugin Cons
Alidropship wordpress plugin is difficult to customize store if you are not familiar with WordPress. Also, you must have a reliable host to handle your e-commerce store.
Alidropship wordpress plugin supports only built-in themes, therefore there is limitation in terms of design and looks. It is not compatible with only with Da Vinci, Michaelangelo and Rembrandt themes.
Alidropship wordpress plugin has limited available payment gateways.
Get Started with AliDropship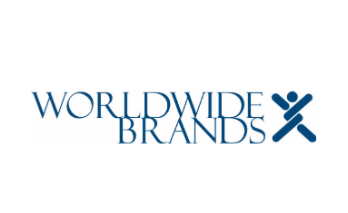 Buy Once For $249 at Worldwidebrands.com
Worldwide Brands believes that sellers should get access to top-quality, dropship suppliers just like those used by big retail stores. This is primarily why, they are on our list of best dropshippers.
In this way, they won't have to worry about whether or not they're being scammed by drop shippers.
Since 1999, this dropshipping company's passion has been consistent: to find the best dropship wholesale suppliers online sellers can work with and add them to their supplier directory.
Their pride is in creating a better online business by ensuring members get to sell products directly from secure and safe dropship wholesalers at the top of the supply chain.
Customers get a satisfaction guarantee upon payment of their membership, which is a one-time payment of $299 (lifetime membership).
Access to wholesalers is direct, so there are no middlemen to deal with, who may end up taking your profits, plus you access a certified legitimate directory with more than 16 million products.
Whatever product you're looking for is available in major categories from toys, jewelry, pet supplies, baby and maternity, sporting goods, travel, art, music and instruments, beauty, and travel plus so much more.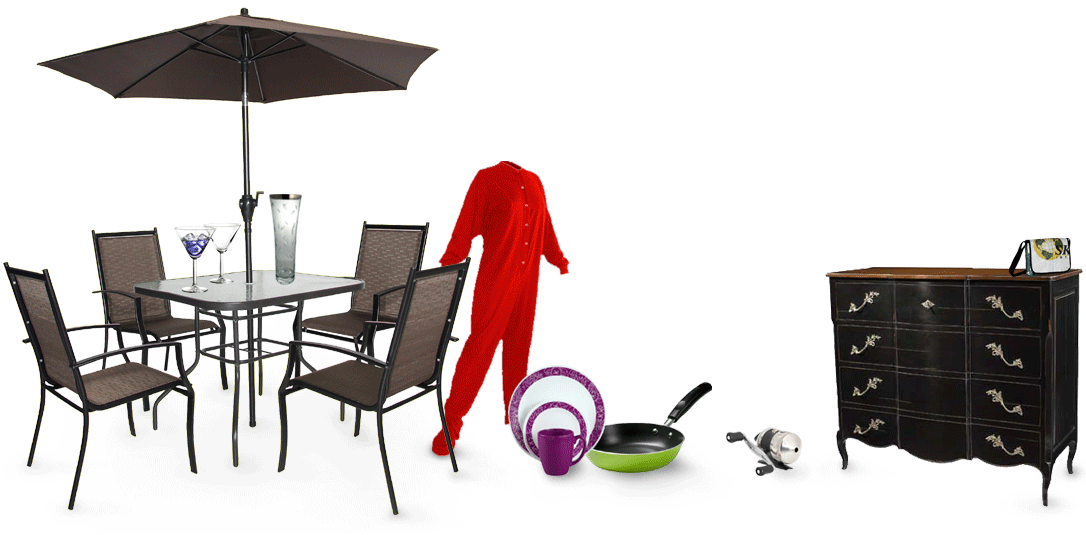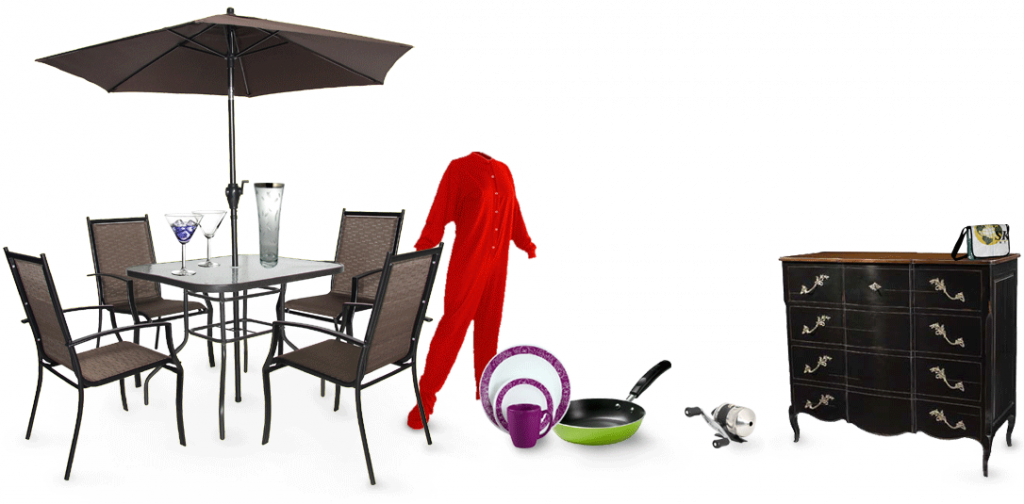 Worldwide Brands is BBB A+ rated, meaning your personal information is secure, safe, and the dropshipping website is scam-free. It is perfect for eBay, Amazon, and online stores.
Related : Worldwide Brands Review
How Worldwide Brands Works?
Finding Top Drop Shipping Wholesalers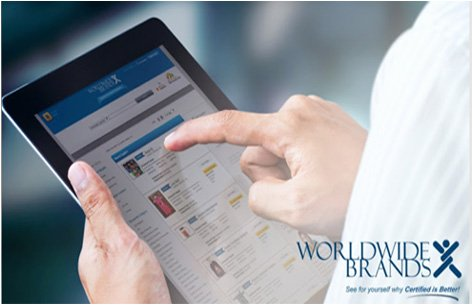 Worldwide Brands knows that finding top-level drop shipping wholesalers is not an easy thing, especially when doing a search on the internet.
Similarly, going to major wholesale tradeshows may not be accessible for everyone, which is why they do the running around to find the industry's top wholesalers, so you don't have to.
Certifying Each Wholesaler And Dropshipping Company
When you sell products from a Bulk Distributor or WBI Certified dropshipper directly, you are working with a top-level wholesale supplier. This is the assurance that Worldwide Brands works to ensure you get.
Adding Wholesalers To The Directory
Since 1999, Worldwide Brands has been certifying and adding quality bulk distributors and dropshippers to its directory. It does this every week for newly certified dropshippers so members can find products to sell, with genuine wholesale pricing.
Finally, whatever you sell is shipped directly from real factory-direct dropshippers so you need not worry about stock inventory.
Worldwide Brands ensures you get product pictures you can post in your online store, and dropshippers ship to your customer.
The best part of all is there are no middleman markups, or silly fees, just the best wholesale prices.
Worldwide Brands offers you access to thousands of top-level wholesalers, so you can sell your products directly in your online stores from the same wholesalers used by physical retail stores.
This allows you to enjoy the benefits of true wholesale pricing, so whether you're just starting out or you're an experienced online seller, you can join Worldwide Brands and experience the certified difference.
Worldwide Brands Pros: Worldwide brands is one of the top dropshippers in USA & has one of the biggest dropshipping directories with over 9,000 suppliers that give you access to millions of products.
Worldwide brands ensures that each supplier found in their directory undergoes a rigorous certification process to ensure their legitimacy. That way you know everyone is legit so you don't have to worry.
Worldwide brands is also working extremely hard on finding and listing new suppliers. So with time you will find more and more products to list and sell on your store.
The good thing is that you only need to pay one-time fee to use Worldwide brands which is something extremely rare in the industry. So they are among the best dropshipping companies with no membership fees.
You Might Want To Read : Modalyst Vs Oberlo – Best Dropshipping App
Worldwide Brands Cons: The one-time fee is not cheap – $299 and for that, you pretty much get their impressive directory. (It is currently on sale for $249).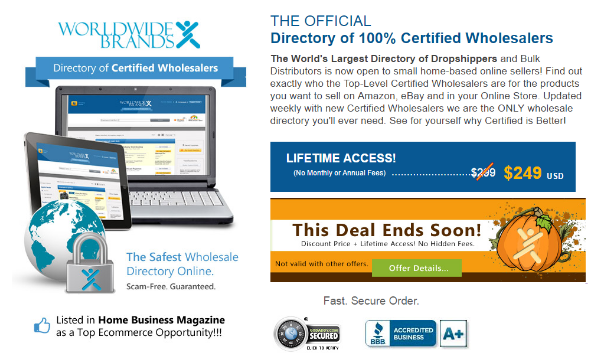 Worldwide brands is lacking many features that other drop shipping providers will offer you.
You won't find automated listing tools, website packages, or custom file uploads here.
Another thing to keep in mind is that once you sign up, they will do their best to upsell you things such as offers, coaching, books, other products, etc. This might annoy some users.
Buy Once For $249 at Worldwidebrands.com
Pros: Doba has one of the largest dropshipping product offerings that aggregates over 2 million products from nearly 200 suppliers.
It also has one of the easiest user interfaces to use which makes it great to use for not so tech-savvy people.
Doba saves you time by allowing you to add a large number of products at once.
You can create inventory notifications for when products have low inventory or go out of stock.
It also provides you with outstanding support through phone, email and live chat.
Cons: Shipping speed might vary because Doba is working with 200 dropshipping suppliers.
Its API can be used to automatically place orders of products but technical expertise is required and might not be an option for a small site.
Doba is one of the most expensive drop shipping websites.
You can subscribe on monthly or yearly basis. The later saves you some costs but is still more expensive than other options.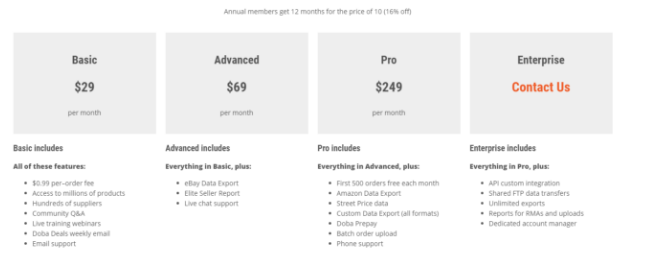 There is a free trial but a credit card is required to sign up and it also has some limitations – only 150 products you can add to your inventory and you can export data 10 times.
Also Read : Doba Review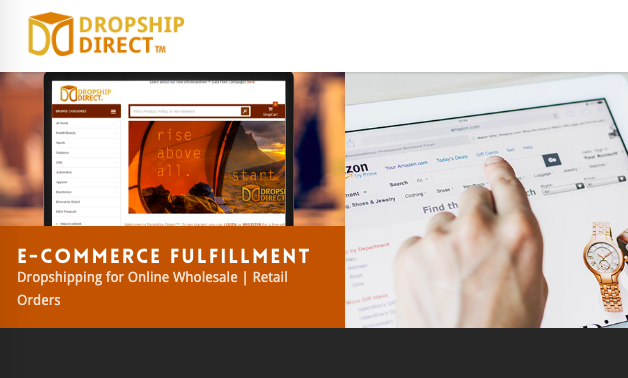 Pros: Dropship direct is one of the best dropshipping companies when it comes to pricing.
They don't charge you a monthly or yearly subscription fee. You will pay only $9.97 for their PushList technology.
PushList is a data feed technology that gives you one of the best back-end management of any dropshipper.
You can use it to add products automatically to the marketplace or website you plan to use to sell the products.
A big advantage of Dropship is that it gives you an opportunity to customize your packaging.
You can choose to exclude any information about the warehouse or supplier on the packing slip. This will help you better develop your brand.
If you're looking for the best wholesale drop shipping companies, Dropship Direct is a great choice.
Cons: One of the biggest cons of using Dropship direct is that you will need to make your orders manually.
When a customer makes an order, you will need to login to your Dropship account and make the order through the
site. You can also email the order to Dropship Direct.
Another big disadvantage is that they don't have a big directory – they list only 100 suppliers offering 75,000 products. Which is not much compared to other options.
Explore : Salehoo Vs Doba
Pros: Wholesale2b has the best shipping options of all other drop shipping services. You can place orders directly from the created website's admin dashboard.
There is no need to login into login to the dropshipper's site do that. Which will saves you tons of time.
With Whilesale2b you can add products to your watch list and receive notifications when they run low on inventory.
All these pros make Wholesale2b one of the best dropshippers today.
Cons: Unfortunately, Wholesales2b are lacking when it comes to customer support. You won't be able to use phone and email to contact them.
The only way to do that it through the support ticket system they use.
The other bad thing about Whosales2b is that they don't offer you much when it comes to tools to help you analyze your sales and performance of the products you choose to sell.
There are too many plans so it might be hard for you to choose which one is the right for you.
Interesting Read : Oberlo Review – Starting Dropshipping With Shopify

7. Sunrise Wholesale – Best Wholesale Drop Shipping Company That Sends Products Right To Customers From Sunrise Wholesale
Pros: Sunrise Wholesale is a wholesale drop shipping company that has pretty good options to integrate with leading shopping site platforms. Some consider it among the best wholesale drop shipping companies.
Allows you to export products, including images and descriptions to eBay, Amazon and your own website.
It has great features on selling on eBay. You can integrate your eBay account and list products directly from the product page on Sunrise Wholesale.
Then you can analyze the products to understand more about the market and adjust your prices.
It has great integration with Shopify and BigCommerce.
If you're using them, your orders placed on your site can be processed directly without you needing to log in to your Sunrise Wholesale account.
They offer you a 7-day free trial that allows you to see the products and what features are available. After that you can chose to pay monthly or early.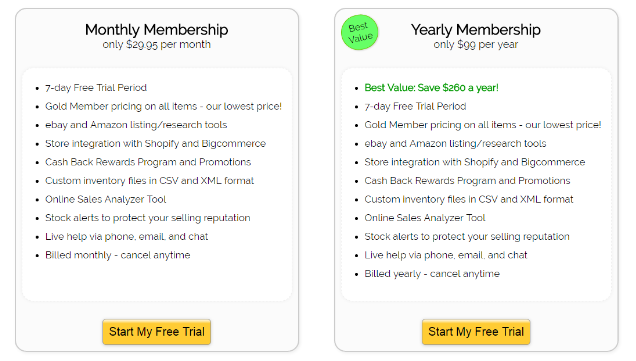 Cons: Sunrise Wholesale offers only 16,000 products from 7 suppliers which might not be enough for your needs.
Sunrise Wholesale will charge you a 20% restocking fees for non-defective products your customers return. So you must be really careful what you sell to be able to prevent loses.
Pros: National Dropshippers offers the quickest shipping speeds among most dropshippers – with shipping speeds between one to three days.
It has a good directory of products – around 250,000 items you can choose from in a variety of categories.
National Dropshippers has many of the inventory and back-end features that we consider important.
You can export products, images and descriptions to the website or marketplace you plan on selling the products through.
You can pay them to build your own ecommerce site for just $199. They also offer you a variety of plans to choose from: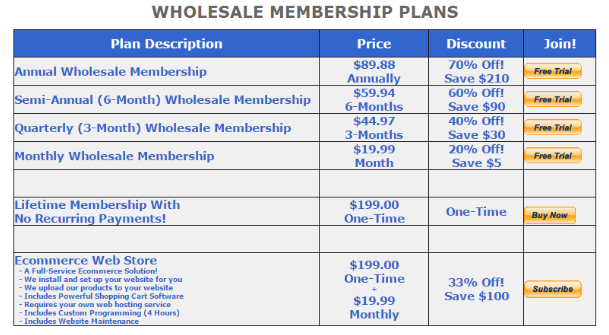 Cons: National Dropshipper lacks analytical and research tools to help you make decision what products to sell.
It also doesn't notify you of new products, even if you get notification for low inventory products.
You also need to log in into your National dropshippers account to order the products placed on your website manually.
Additionally, they don't have any educational resources about drop shipping so you will need to learn it by yourself.
Pros: Investory Source give you access to 1 million products from almost 100 different suppliers.
You can use data feeds to export products, including descriptions and images, to your website or a marketplace of your choosing.
Investory Source can even build a website for you if you still don't have one.
There is a forever free plan. Something that no other supplier offers.

Cons: A major disadvantage of Investory Source is that they charge you for each supplier you use.
You pay a monthly rate for 1 supplier and a smaller rate for each additional one you use.
The rates depend on your plan and what you use it for – data feeds are cheaper than having a website been built for you.
Dropship fees, restocking fees, and shipping and handling costs vary depending on the suppliers you choose to work with.
With the free plan you will also need to contact the suppliers directly and manage the relationships with them manually to setup how your orders will be proceeded.
Investory Source also don't list their full catalogue of products on their website.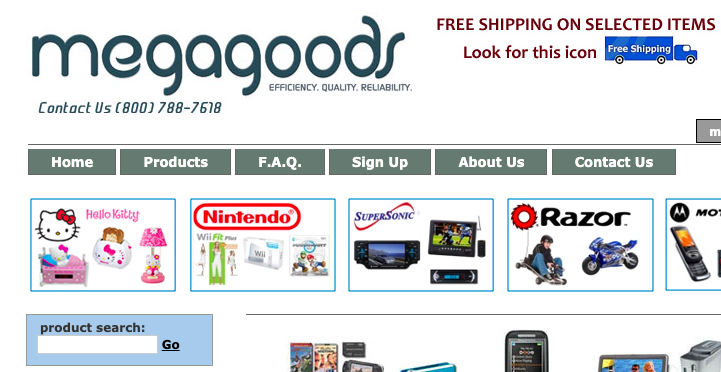 Pros: If you specialize in electronics Megagoods might have exactly what you need for a small cost.
It is one of the cheapest options with $14.99 per month.
The good thing is that you can check the products before signing up. So you will know in advance if it is the right drop shipping service for you or not.
Megagoods gives you good shipping speed – products reach buyers within one to two days.
Cons: Megagoods has a really low inventory of 2,000 products only in electronics. Which won't make it a good option for you if you're looking for more variety.
This drop shipping service also lacks analytics and new-product notification features.
Exporting products to your site is possible but it is not as easy as other services.
The images that you get are not stored on the dropshipper's service and you need to download them in ZIP format.
You also have 3 files for all different image sizes so uploading them and managing your products will cost you more time.
You can't automate the orders and you will need to log-in into your Megagoods account to make the orders manually.
Pros: You pay one-time fee with most plans. There are 4 options available: a basic dropship plan, a data feed plan, an eBay plan and a website plan.
Only with the website plan you will need to pay a monthly fee.

The marketing plan will automatically place orders for you so you don't need to login to Dropship design's account to do that manually.
It also has good inventory and back-end features. You can export products to your website, including descriptions and images.
Cons: What sucks about Dropship design is that there is no way to contact support via phone or email. You can only reach them through a ticket system.
It also lacks shipping options. The speed range is between 5 to 10 days and there is no option for same day shipping. International shipping is available only in the UK.
Unfortunately, you can't export products to most marketplaces like Amazon. However, you can do that to your eBay account.
Worth Reading : Best Amazon Seller Training Courses
Dropship design is missing analytics and research tools. You won't get notified when new products arrive but still you will have low-inventory notifications.
Best Dropshipping Sites : Wrapping Up
Take a look at the 11 best dropshipping sites we listed in the post, visit their websites and research them further. I am sure you found this dropshipping brands review helpful.
Remember, there is no single one that is the best. They all have pros and cons.
It all depends on your business, niche and what matters for you more.
Which drop shipping company are you currently using? Do you consider other options? Let us know in the comments below.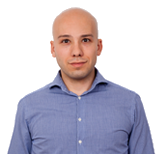 Author: Martin Zhel
Martin Zhel is an inbound marketing expert and Founder of Orior Creative. He specializes in SEO, content marketing & conversion rate optimization.