Last Updated on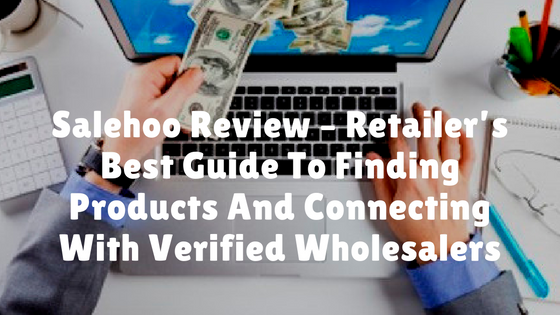 Competition in an online retail industry is stiff. Choosing the right profitable and sellable product is becoming tougher, and the task of finding the right suppliers who can provide the best possible deal for those products, is even more challenging.
Unfortunately, the online searches result in more scammers than genuine suppliers, leading to disappointments and loss of time & money.
The section below describes the features of Salehoo and how effective it is in providing ample guidance to all retailers searching for wholesale products and genuine suppliers, that can help them generate maximum profits.
Salehoo is our #1 recommendation among best dropshippers companies to launch your own Amazon FBA or dropshipping business.
What Is Salehoo ?
Salehoo
is an online wholesale directory of verified suppliers and dropshippers. It is based in New Zealand and has been operational since the year 2005.
Salehoo acts as an intermediary, and connects hundreds of online traders or traditional retailers, with approximately 8,000 suppliers from more than 100 countries (like – USA, UK, Canada, Australia, New Zealand and China), dealing in millions of products.
This makes Salehoo best wholesale dropshippers and suppliers directory for usa, uk, canada, australia companies.
They provide a one stop platform for all kind of retailers to learn, setup and run their web stores and do business with genuine wholesalers, globally.
How Does Salehoo Work?
Salehoo membership fees is a recurring $67/year. Once you become a member, you can search and choose your own products and suppliers from the given directory.
Remember to read the working terms and conditions of each supplier to make sure it's suitable to you, before contacting them directly. Select at least 4-5 suppliers for the same product in order to compare and get better deals.
You then have two choices – drop ship or bulk purchasing.
With drop shipping, you just need to add the products to your site; it doesn't require you to store the products physically or maintain a warehouse. You then put the products up for sale with a price, usually way higher than their wholesale prices. The price difference is your profit opportunity.
You can even make money dropshipping on ebay.
Once a customer places the order, you first purchase the product on its wholesale price from your chosen supplier, and then send them the customer's billing details, so that they can ship the product directly to the customer on your behalf with your details on the invoice.
In case of bulk purchasing, you first need to buy the products in bulk to enjoy the wholesale rates and store them physically. You then process the customer orders by shipping the products yourself and from your own location. This process is slightly riskier in case the product doesn't sell, you would be stuck with the inventory.\
Related: How to Make Money Dropshipping on eBay (the Smart Way).
Who Is It For ?
Salehoo is for everyone.
It acts as a complete guide for beginners who are uncertain about how to start, what products to sell and which supplier to contact. They can easily get all the necessary information and help about creating and managing a retail store though Salehoo.
They can also make use of Salehoo Store to create their own e commerce stores (which of course comes with a separate pricing as Basic $27/ month, Standard $47/month, Premium $97/ month).
It is also apt for more experienced sellers who want to expand their stores or branches, and are on a lookout for legitimate suppliers. It helps them get an insight on which products to target and sell at a given time, for generating more profits.
Salehoo has the required expertise and tools to train and assist all retailers – new or old, with every possible way to handle their online business successfully.
Salehoo Free Trial & Pricing
Salehoo has a 60-day trial period and honours the refund policy.
Apart from the recurring annual membership fees of $67, no other start up fees are charged.
The suppliers listed in the directory are thoroughly validated to provide a genuine list and avoid the scammers.
Salehoo has 12 hr/ weekday customer services that provide exceptional support in all possible ways.
Abundance of resources and tools for market research, educational tutorials with video and audio recordings, training centres for the sellers.
Is Salehoo Worth Choosing ?
Salehoo has 1.6 million products and a directory of approximately 8,000 legitimate and low cost wholesale suppliers.
Since the suppliers are verified, it helps the retailers to browse through the directory and simply pick the ones most suitable to their product niche, without the need for performing any further checks on them.
Salehoo has specialized training centres for sellers, in order to educate them on how to get started and work on their selling tactics. It has numerous guides catering to all 'how to' queries.
It has a special tool called Market Research Lab, that can analyze the sellable products, and help you make money. It gives an insight on the current sales trends, demand and supply statistics, as well as ideas for hot new niches.
Salehoo customer support consists of experienced staff who can help you with practically anything, even to the extent of customising the suppliers' list for you (as per your specific need), that can help you save a lot of time and hussle.
Over 1,00,000 members are already participating in the specially designed community forums, to discuss their retail related issues with each other and get expert advice. They can also avail the benefits of newsletters, that provide several tips and tricks to managing their orders and online stores.
You can check for Salehoo customer reviews here.
Salehoo Negative Reviews
Searching for suppliers cannot be performed on a 'location' basis, thereby restricting the local stores from boosting their sales in a particular area.
Though useful, it provides too much information that can end up getting a little daunting for a newcomer.
With a little bit of research on your own, you can find the same set of suppliers over the internet for which you are made to pay $67 annually. Thus, free online research can very well act as a free alternative to Salehoo.
Does Salehoo Have Woocommerce Plugin or Shopify App?
Salehoo does not have a native Woocommerce or Shopify integration. It just act as a directory of dropshipper suppliers. So to launch your own dropshipping business, you need to launch your ecommerce platform on Woocommerce or Shopify separately and contact those companies separately.
Best Salehoo Alternatives
Worldwide Brands and Doba are good alternatives to Salehoo.
Worldwide Brands deals with over 14 million of expensive and high end products. Just like Salehoo, it also maintains a database of certified wholesalers and suppliers, but has a way bigger list and is slightly more expensive. Also, when compared in terms of market tools and other resources, Salehoo clearly has an edge over Worldwide Brands.
Doba is more of a drop shipper with the lowest 'drop shipping pricing', but costly membership. It probably has one of the largest product inventories from thousands of wholesalers and suppliers. Retailers from all over the world can easily become members and avail the rich collection of tools and services from Doba, to run their e stores smoothly.
Quick Wrapping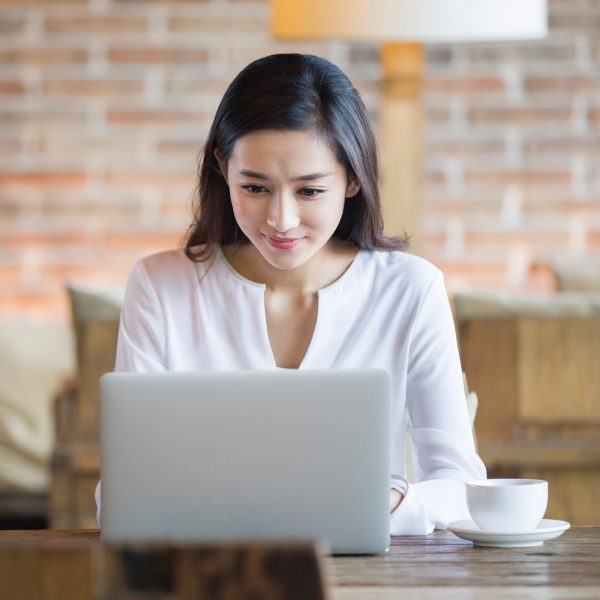 Salehoo
has the most decent membership pricing. Apart from the rich list of suppliers and the products, it also provides numerous selling, searching and educational tools to get you started with your business and score over your competitors.
With its surplus information, it might become a little overwhelming to the ones new to the retail industry. But then it's just a matter of time and getting acquainted with the whole system, and they have plenty of support working in that direction to put you at ease.
Divya Dube is an e-commerce subject writer at https://mofluid.com. She loves to research and is an avid reader of technology, psychology and fiction. She is also a gadget freak, a traveller, loves chocolates & music and has an immense passion for writing.