In a Dropshipping business model, a retailer does not physically stock the product he sells.
Instead, when he sells a product online, he buys it from the wholesalers, sends them the address details and gets them to ship it directly to the customer.
In short, the retailers never see the product they sell!
There are several best dropshipping companies that one can get benefited from, and each has its own significance.
However, selecting the right dropship company that suits your interest, involves a thorough understanding of the market, budget and the availability of suppliers.
One such service is Doba which makes dropshipping simple and easier. In this post, we'll do a quick Doba review.
Stay tuned.
Doba Review
Let's first understand what Doba is all about.
What Is Doba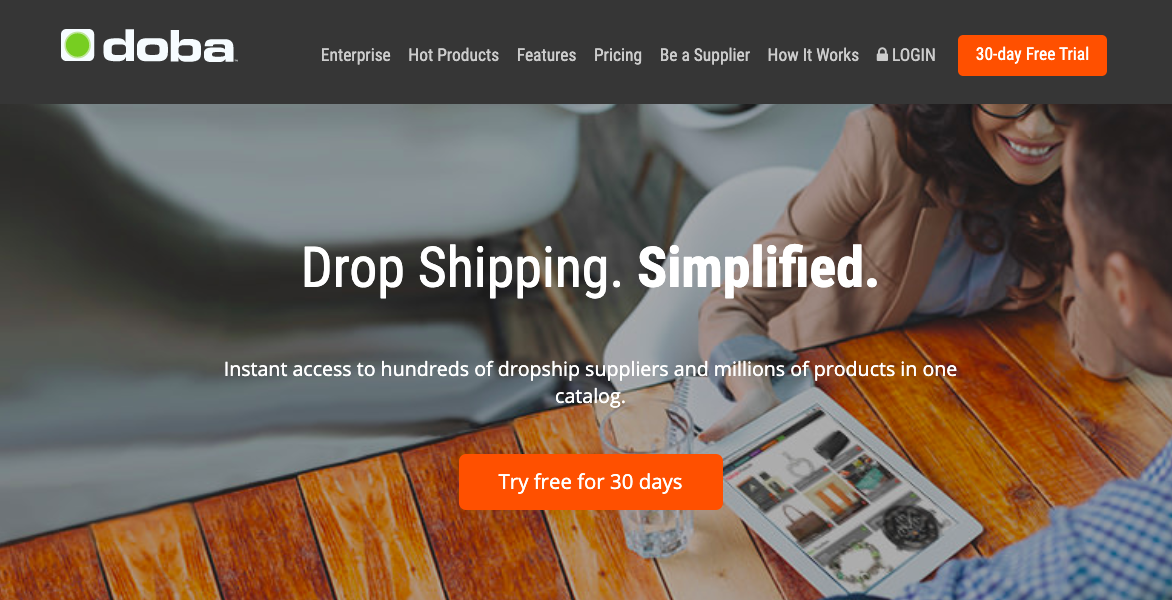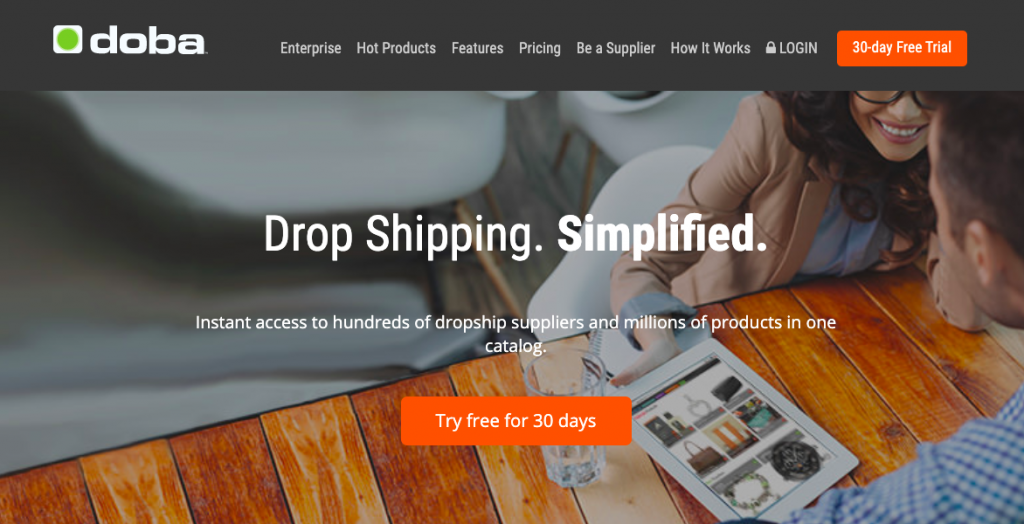 Doba is simple and a complete dropship solution for small and medium businesses.
It gives retailers the access to a variety of products from several brands, along with the richest set of tools and resources that can help them to sell those products through their respective e-stores.
It has one of the largest inventories with over 2 million products belonging to numerous categories such as – apparel, kid, home, automotive, books, electronics, entertainment, health, sports etc.
Comparison Post : Doba Vs Salehoo
How Does Doba Work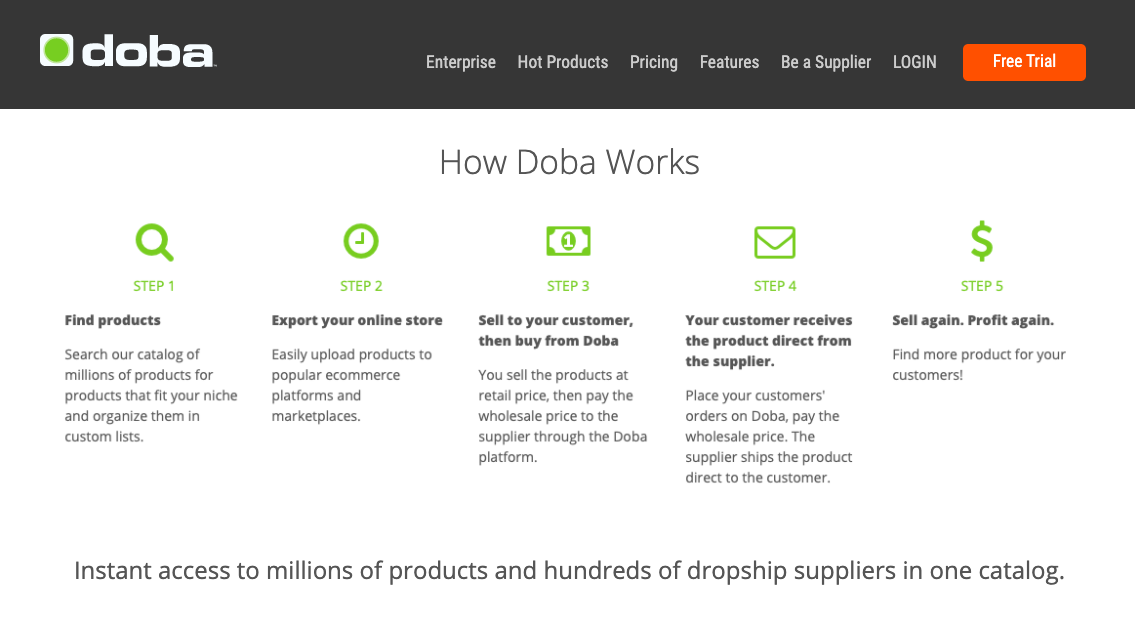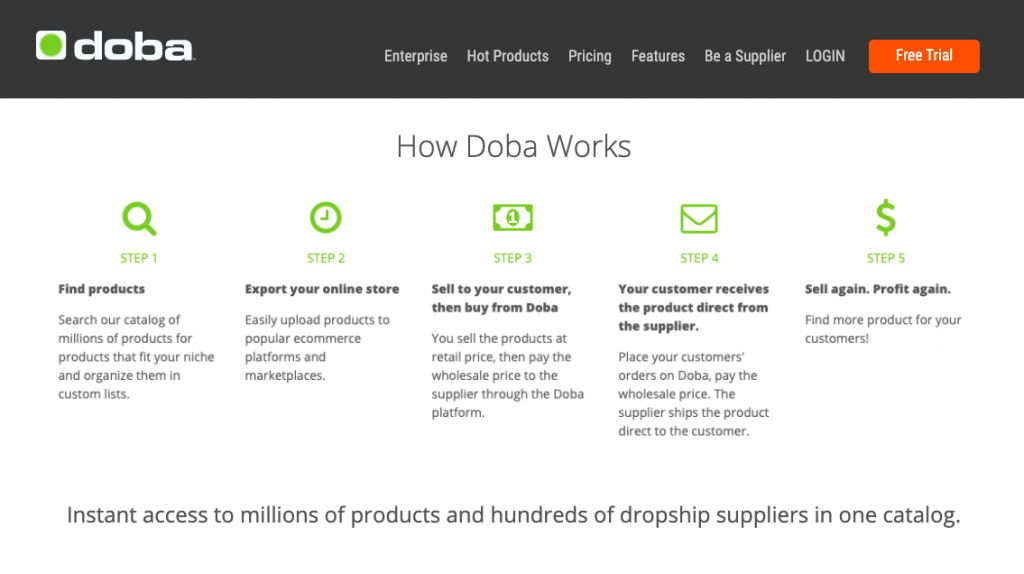 The basic idea of Doba drop shipping is to provide the retailers with the best practices for finding and selling thousands of types of products to their customers.
It acts as a middleman that connects the retailers, with hundreds of suppliers or manufacturing companies.
The retailers are thus saved from the hassles of going through any negotiations with the wholesalers or maintain any relationship with them individually. They don't even have to get a reseller's licence.
Worth Reading : Best Shopify Dropshipping Apps For Your Ecommerce Store
The process works with the retailers/sellers choosing products that they want to sell from the suppliers' catalogues, and put them on their webstores.
Each seller can connect with approximately ten to twenty suppliers. This ensures that they never have to face the 'out of stock' scenarios (that can lead to order cancellations and frustrated customers), as one or the other supplier would always have the product available at any given time.
The sellers then take customers orders from their web stores, and forward the details to their respective suppliers/ dropship partners who then fulfil the order by shipping the product directly to the customer, on their behalf.
The invoice on the package contains the name and brand details of that respective seller.
Explore : Best WooCommerce Dropshipping Plugins
Who Is It For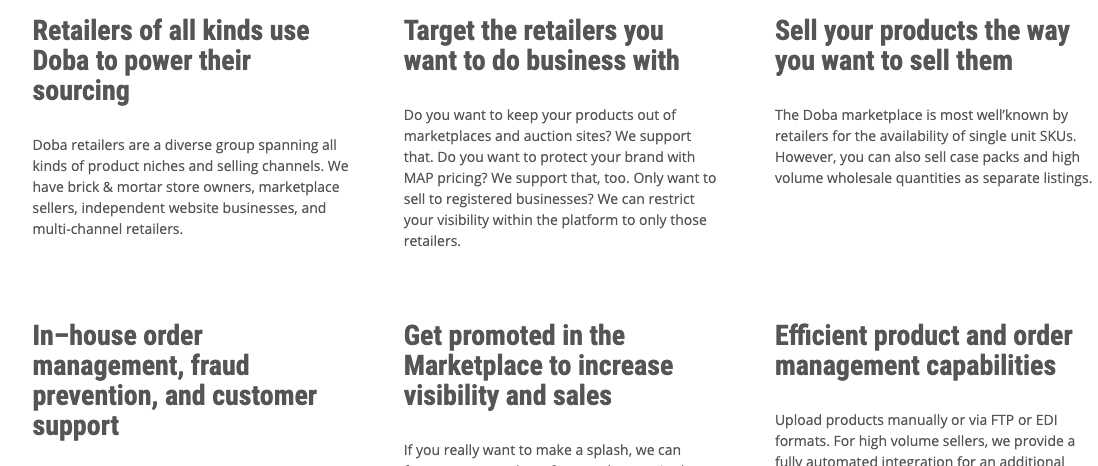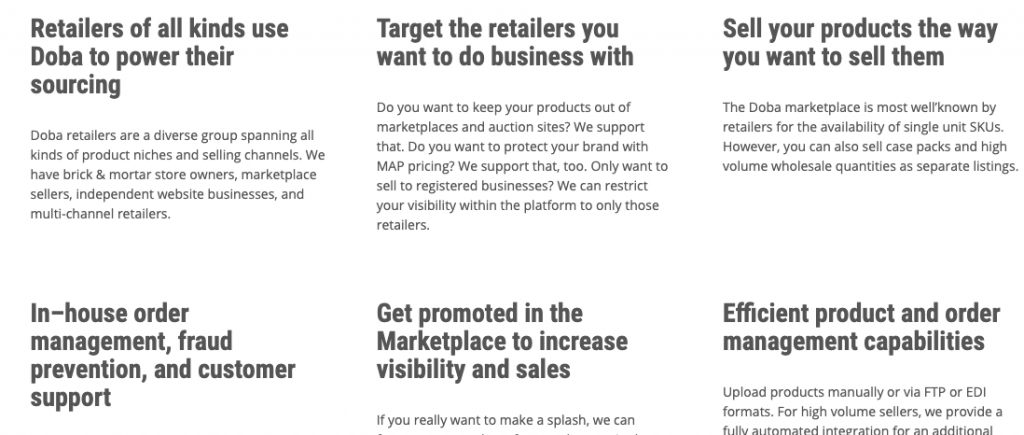 Doba is ideal for beginners who are trying to get a hand on selling products online and are low on budget and stocking space.
It is also an ideal time saver for retailers who have an experience in selling the products at a higher price and make decent profits.
[The profits made by the retailers' is the price difference between what they charge from the customers and what they pay to the dropship partners.]
Doba however, does not get any cut in this process. It earns money totally from the membership fees. Retailers as well as suppliers can register and become doba members to boost their business possibilities.
Related : Best Shopify Apps For Dropshipping Stores
What Makes Doba a Good Choice for Retailers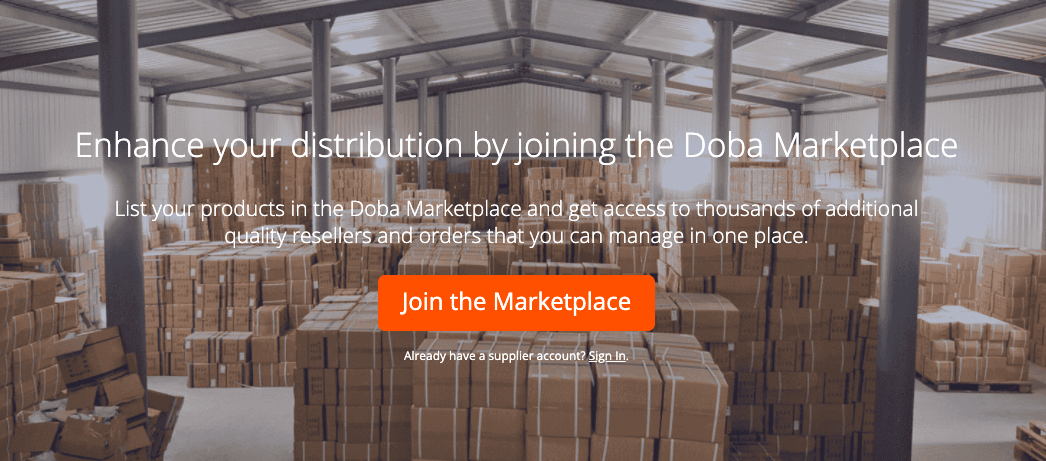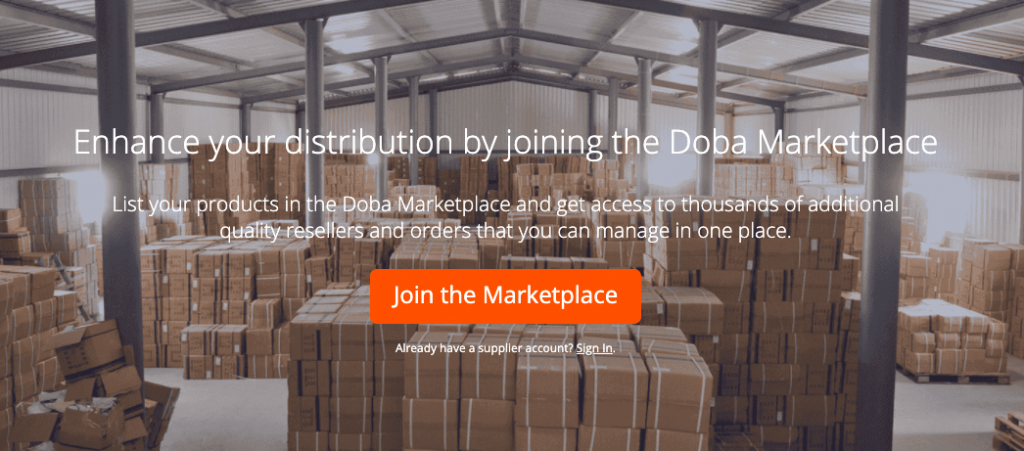 Doba has a robust selection of back-end management tools, that makes it easier for the retailers to search for products, build and export their own inventory of products to their web store, that can further be shipped to their respective customers.
Retailers can make use of Doba's customer data export tools that deals in designing the web stores, researching the markets and products, effective marketing of the products, processing the payments, providing customer support and building their trust; in fact managing the overall retail business.
You Might Want To Read : Modalyst Vs Oberlo – Best Dropshipping App
It provides a great opportunity for retailers to test products for their sale success. They can also diversify their inventory by easily adding and offering a variety of newer products on a regular basis to their potential customers.
The overhead expense for the retailers becomes quite low, as it saves them from maintaining a separate warehouse and keeping a continuous tab on the inventory.
Members can avail the three shipping methods offered by Doba- Free, Fixed/Flat rate, and Variable. While free shipping depends on the supplier and isn't valid for every product, fixed rate remains the same, irrespective of the quantity of products.
Variable depends on various parameters like the supplier's location, billing address, product weight etc.
The business can be run from any location as long as one has an internet connection and can easily communicate with their suppliers and customers.
Also Read : How To Launch Your Alibaba Dropship Business With Alidropship
Doba Pros
Offers the Lowest Dropshipping Price – Doba challenges their members and credits them with $120, if they can manage to find a lower price for similar services elsewhere.
No Fee for Restocking – Doba doesn't charge any fee from retailers, for an 'undamaged but returned product by the customer'. [However, the shipping cost of the returned items would either have to be borne by the retailer or the customer, whatever has been agreed upon.]
Responsive Support – Doba offers a personalized contact feature through phone, email and live chat.
Educational Resources – It has ample educational material including tutorials and videos that provide answers to all kind of 'How to' queries.
Easy Usage – Simple and user friendly site interface. Provides the members with adequate resources and tools, that are essential for research and order management.
Interesting Read : Oberlo Review – Starting Dropshipping With Shopify
Doba Cons
Uncompetitive Product Pricing – Though it offers cheapest dropship price, the price listing for some of the products on Doba might be higher than what is listed on other major sellers like Amazon or eBay websites, thereby making it difficult to sell those products.
Doba Price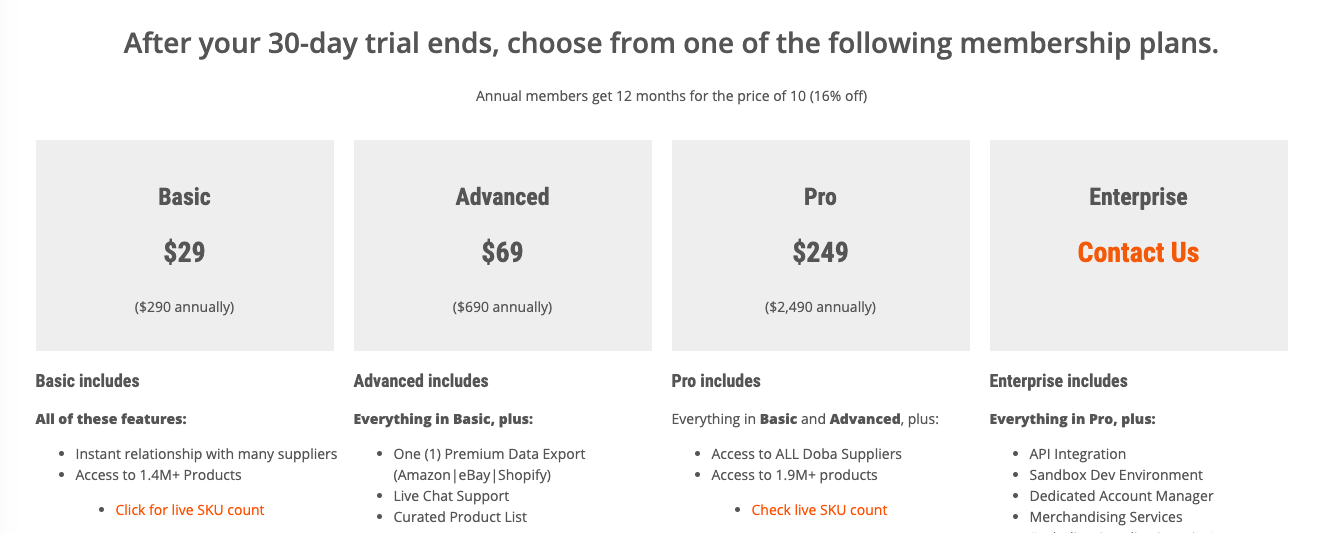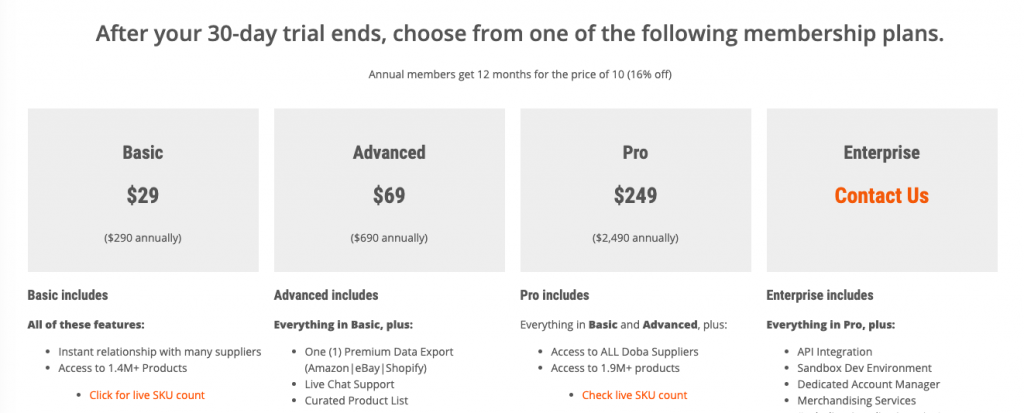 Let's talk about how much does Doba cost. Doba pricing includes four plans:
Basic – $29/month (Access to 1.4m Doba Products)
Advanced – $69/month (One Premium Data Export (Amazon, eBay, Shopify), Chat Support, Curated Products)
Pro – $249/month (Access to all Doba suppliers and 1.9m products)
Enterprise – custom quote (API Integration, Sandbox Dev Environment & Account Manager)
You get upto 16% discount in Doba price if you pay annually.
Doba Free Trial
Lastly, we talk about free trial in our Doba drop shipping review.
Doba offers a 30 day free trial.
It doesn't require you to share your credit card details.
Alternatives To Doba Dropshipping
Salehoo and Worldwide Brands are two of the most popular alternatives to Doba.
Salehoo offers 1.6 million products and is quite similar Doba, but cheaper. It offers a 60 trial period for a price of $67 annually, which is refundable if the need be.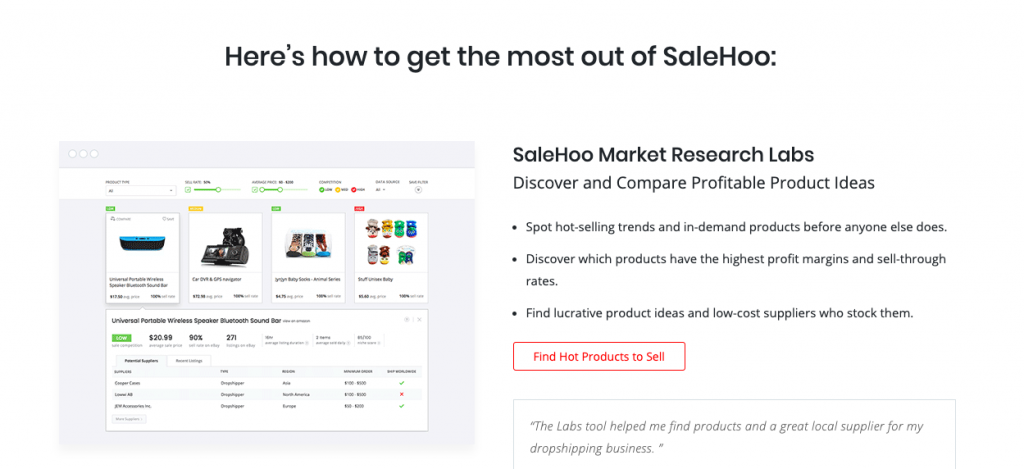 Except for their powerful market research abilities, Salehoo has limited educational resources and a smaller dropshipping database, as compared to Doba.
Doba has another alternative in Worldwide brands.
Worldwide Brands on the other hand, has the largest directory of certified sellers and suppliers, dealing in over 14 million high quality and expensive products.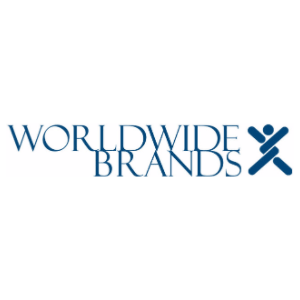 Though it has no monthly or yearly payments, they charge a whopping $299 straight for becoming a lifetime member, apart from other need based services that are billed separately.
Quick Wrapping
So this was about Doba dropshipping.
Doba is undoubtedly one of the best dropshipping provider with a scalable inventory and a huge database of distributors.
Apart from a few missteps regarding the membership fees and the fact that it's slightly challenging to sell the highly priced products and make profits, Doba offers a lot more than just products to its members.
The website is easy to use and it has some great market research & educational tools and tips, along with a responsive customer support that can help both new or experienced online sellers, organize and run their businesses smoothly.
Having said that, simple as the whole process may sound, success with Doba does require a thorough research of the products that you want to put on your site.
That way you become smarter with what sells and what doesn't, and you make better profits.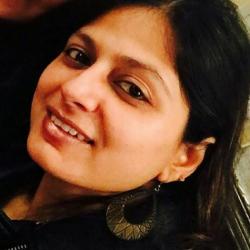 Author: Divya Dube
Divya Dube is an e-commerce subject writer at
Mofluid
. She loves to research and is an avid reader of technology, psychology and fiction. She is also a gadget freak, a traveller, loves chocolates & music and has an immense passion for writing.